For four years, Julie Bowen played Carol Vessey, the title character's love interest on NBC's hit series Ed. After that, she swore she'd never do hour-long television again. "The days are thirteen hours minimum. It's like shooting a movie for nine or ten months straight," Bowen said in a recent phone interview from her home in Los Angeles. "I just got married last year, and I thought maybe I'd like to have a life." Then writer-producer David E. Kelley (L.A. Law, Ally McBeal) called; he wanted Bowen to join the cast of his hour-long ABC dramedy Boston Legal. Before she knew it, Bowen was back to the hour-long grind.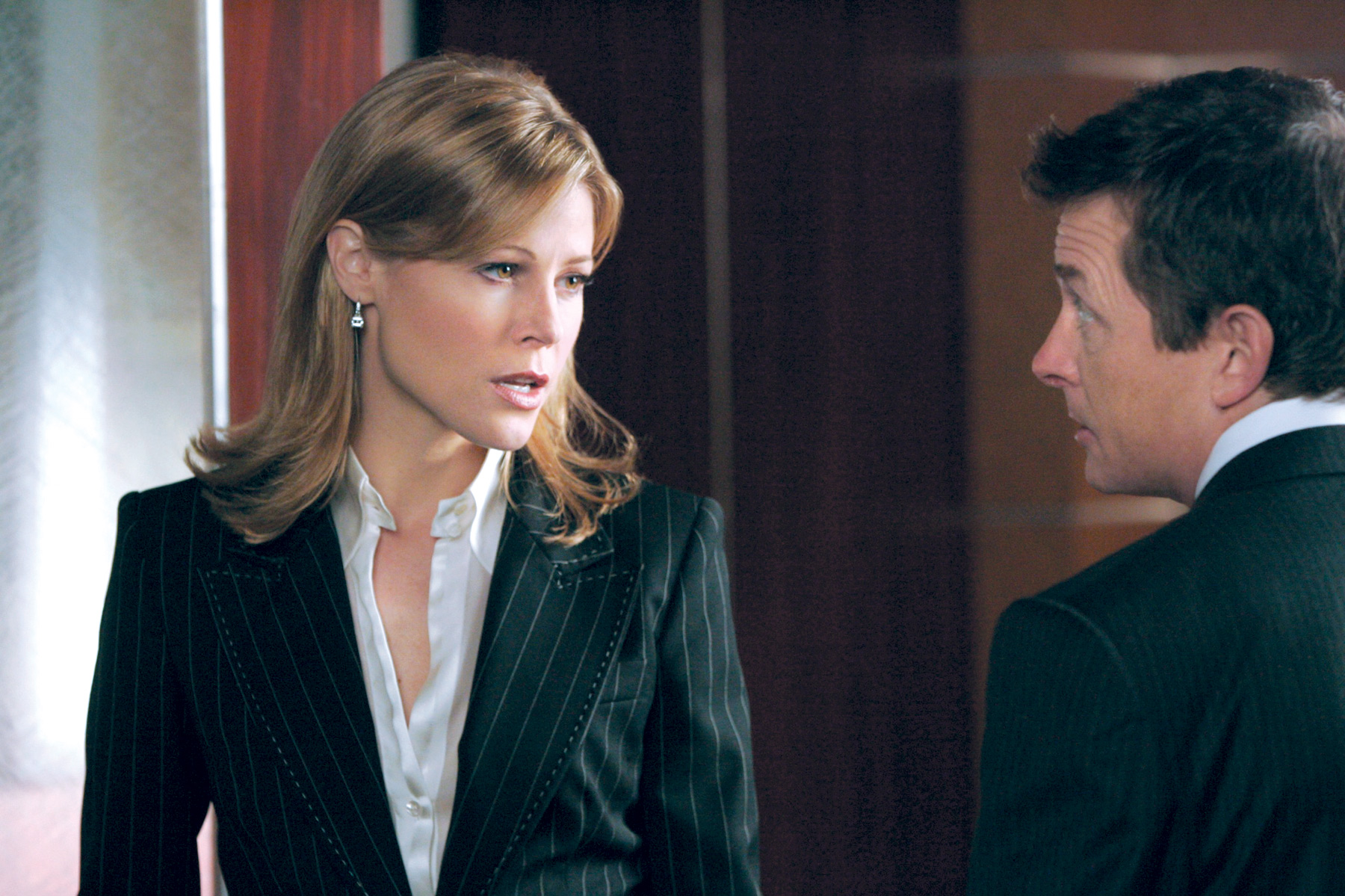 "I'm a huge David E. Kelley fan," says Bowen, now thirty-six. "Year after year he writes shows with good female leads. Ally McBeal wasn't your basic chick on TV. She was complicated. She was weak. Kelley's female characters aren't just the girlfriends sitting around waiting for the guy to come home."
Bowen should know. During her fifteen years acting on the big and small screens, she's made a career out of playing the girlfriend. Adam Sandler wooed her in the 1996 cult favorite Happy Gilmore. ("If I had known it was going to be such a hit, I would have fought for better hair," Bowen quips.) In 1998 she did a turn on ER as an icy insurance agent linked to Noah Wyle's Dr. Carter. Most recently, she's become ABC's go-to girlfriend for their leading men - she had a recurring role dating Jake (John Stamos) on Jake in Progress, and she's guest-starred as the fiancee of Jack (Matthew Fox) in flashbacks on Lost.
Still, Bowen is best known as the woman whom Ed (Tom Cavanagh), the lovable lawyer and bowling alley owner, couldn't get out of his system. "I never complained about being the girlfriend on that show," said Bowen of Ed. "Tom Cavanagh was amazing. There was a comfort in getting to play on his coattails." As Carol Vessey, Bowen took a role that could have been supremely unlikable - a beautiful former cheerleader who's still fending off schoolboy crushes - and invested the character with intelligence and vulnerability. Audiences couldn't help but root for her.
Bowen brings that same mix of strength and frailty to Boston Legal. She plays Denise Bauer, an aggressive young attorney whose life is shaken when her husband files for divorce and milks her for alimony. She's sharp in the courtroom but less confident in her personal life. This winter, Michael J. Fox gueststarred as Bauer's love interest. "Our first kiss was the first day of shooting," Bowen says. "I was nervous as hell."
But Bowen seems to have no problem holding her own opposite Fox or her other Emmy-winning costars, James Spader, William Shatner, and Candice Bergen, who is up for a Golden Globe for her role as senior partner Shirley Schmidt. In fact, Bowen and Bergen have a lot in common. They're both fresh-faced beauties with sharp minds. Bowen, who attended Brown as Julie Bowen Luetkemeyer, is a spokeswoman in a Neutrogena skin-care ad campaign. A University of Pennsylvania graduate, Bergen got her start as a fashion model. She played off that combination of intelligence and glamour as TV journalist Murphy Brown, a role in which she virtually invented the complex modern leading woman on television. And Bowen, with her ability to elevate and deepen any role she takes, seems poised to follow in Bergen's footsteps. Though if you ask Bowen, she's happy where she is.
"I'm like one of those players who gets traded around a lot. I'm solid. I never win the World Series, but I've never taken the entire team down either. That's all I want. The idea of being mega-huge is scary."
Michelle Walson is studying film production at NYU.