Appearances
May 23rd, 2008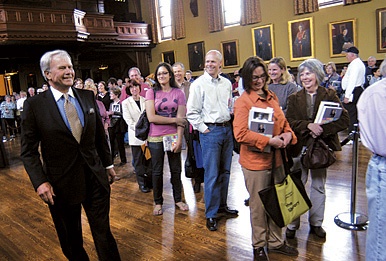 It was a big spring for celebrities on campus. At right, on April 21 fans of former NBC anchorman Tom Brokaw lined up in Sayles Hall, where he was signing copies of his books; later Brokaw gave a talk about "The Call of Citizenship."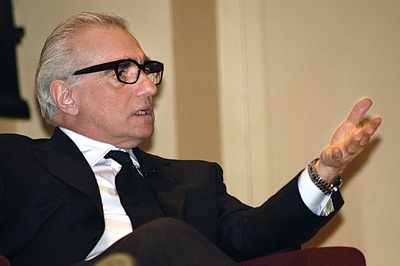 The previous Saturday, filmmaker Martin Scorsese, left, headlined the student-run Ivy Film Festival with a "master class" that kept a capacity crowd in Salomon Center auditorium rapt for two hours.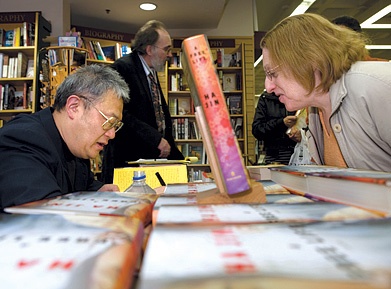 And Chinese-born writer Ha Jin, who writes in English and won the National Book Award in 1999, signed copies of his newest novel, A Free Life, on April 4. That evening he gave a talk called "In Defence of Foreignness," which kicked off a Brown conference on foreign-language instruction.