The Arts
A Clutch Move
Artwork malfunction sparks a career in hot handbags
April 11th, 2023
When Kent Stetson '01 was growing up on a horse farm in New Hampshire, his father was a blacksmith and his mother made harnesses, bridles, and saddles—so he got the craft bug early. "I had lots of glitter and glue and I made my own prom tie and cummerbund," he recalls. At Brown, he studied philosophy and premed but finally accepted that what he really wanted to be was an artist. It didn't go well, though. His first show in 2000 at List, massive paintings that incorporated digital printing were dismissed by an onlooker as "nice wall accessories"—and then one of his giant, heavy pieces, hung in a venue with a thumping band playing, fell onto a patron, resulting in a concussion.
"It was like the universe was giving me signs," says Stetson. So he started cutting up the artwork, fashioning the pieces into funky laminated canvas handbags. The Wayland Square shoe store where he worked at the time allowed him to display them there, and he sold them all at $300 a pop.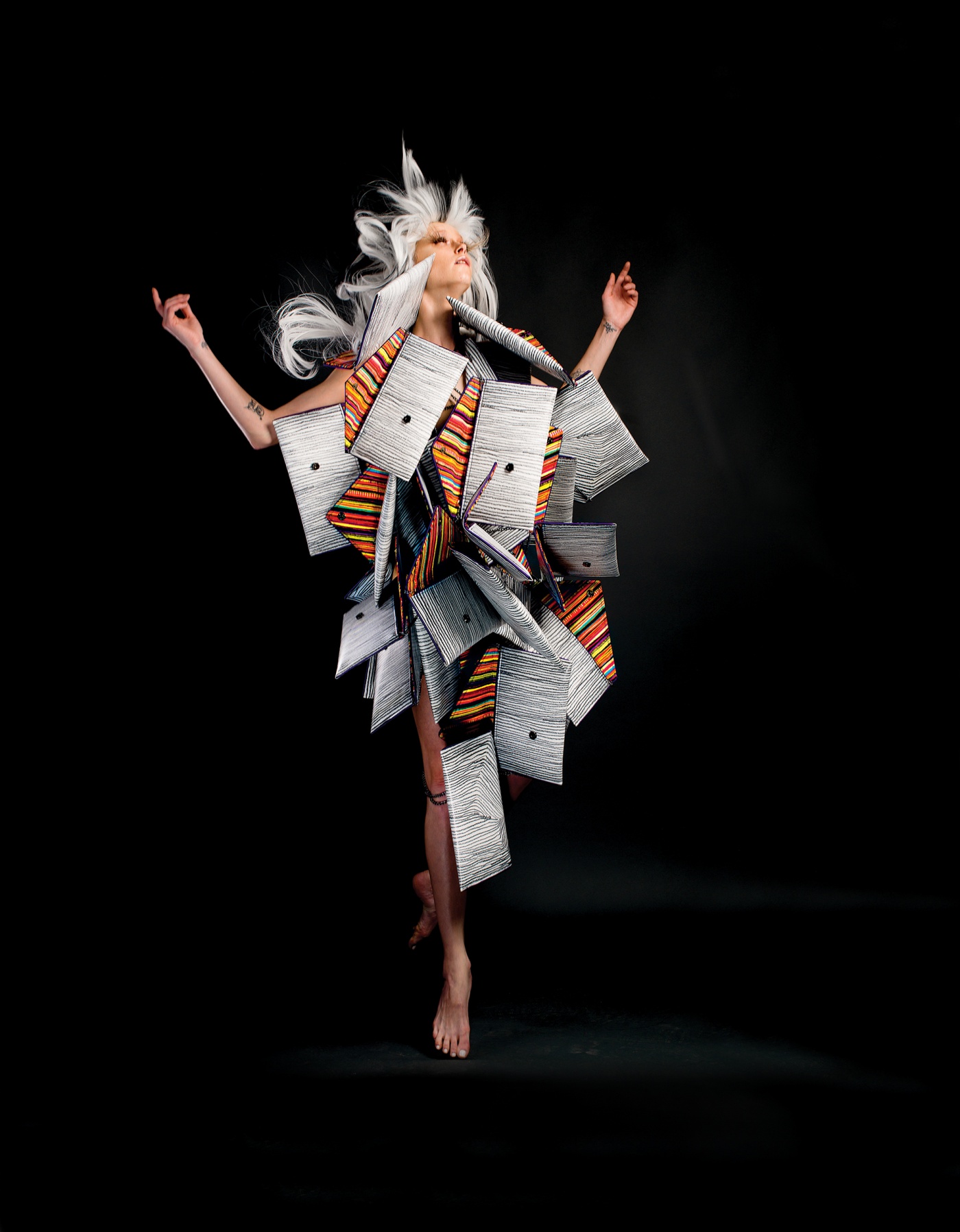 That was 2003. Since then, he's become a household name among celebs like Martha Stewart, Iris Apfel, and various Real Housewives for his signature bag (usually about $200), an envelope-style evening clutch with eye-popping images digitally printed onto it, such as a pair of shiny stilettos, a French bulldog, a cocktail, or just a bold abstract design. "Women will have their everyday bag from Chanel, YSL, or Fendi, then they'll have one of my statement pieces for going out," says Stetson. "I like to think of them as punctuation pieces."
After years of supporting himself in Providence in retail and property management (side story: he helped bring Chipotle to Thayer Street!), his handbag company has in recent years done so well that it's all he works on, one bag at a time. In a Pawtucket studio, he and two staffers fulfill orders for hundreds of boutiques, resort stores, and museum shops nationwide. Stetson also sells on his website, KentStetson.com, and at pop-ups throughout the region. His bags were recently featured in a New York Times Styles section piece and a Boston Globe business piece.
Stetson says he doesn't necessarily want his company to get bought out or be roped into a massive contract with a corporate partner. "I don't want to have to do what someone else tells me," he says. "If I had backing I'd have to be a lot more cautious about how I go on existing as an artist." And he very much sees his bags as art, having even made certain bags for an exhibit at the ESSE Purse Museum & Store in Little Rock, Arkansas. "Bags have become my medium," he says.