Despite the upset over Providence College, the team's record stood at 4–7 two months into the season and before the start of interleague play. Guard Mark McAndrew '08 was having a particularly strong season, having scored twenty points in the November 28 showdown with Wagner College on Staten Island and another eighteen at home against Quinnipiac on December 2.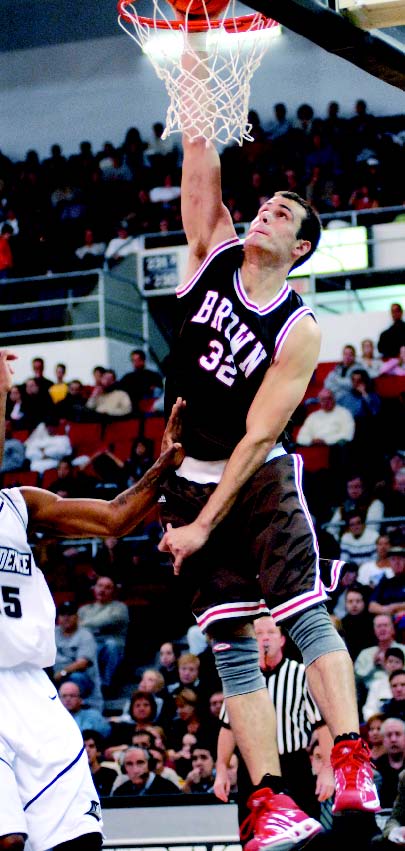 This season is the first for coach Craig Robinson, who spent the last five years as an assistant at Northwestern, a Big Ten school. Robinson, a former Princeton player and businessman, can also claim a certain celebrity status—his sister is married to Illinois Senator Barack Obama. Only time will tell if Robinson winds up serving as President Obama's fitness guru.
The big test for Robinson and his squad will come on February 2, when Brown faces off against the Penn Quakers. The Quakers are favored to win the Ivy title, so a victory would establish Brown as at least a likely contender. A win would also be sweet revenge of sorts. Penn's head coach, Glenn Miller, helmed Brown's team for seven years before departing for Philadelphia.