Medicine & Health
The Aging Crisis
Can we get ready for a surge in the need for eldercare, before it's too late?
July 15th, 2018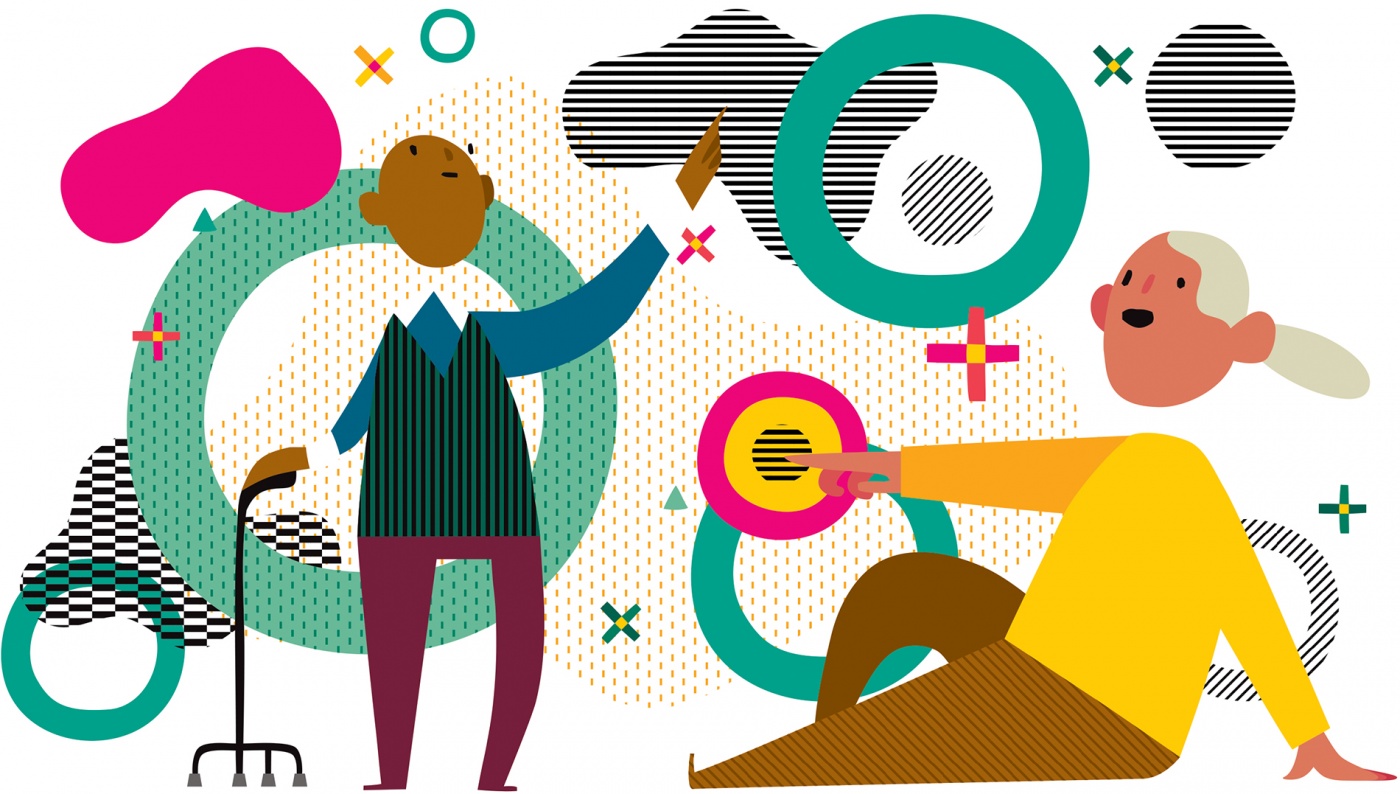 We've Got Data for That
A Brown professor has stats that could chart the field's future.
For more than two decades now, supported by government grants, Vincent Mor, professor of Health Services, Policy and Practice and director of Brown's Center for Long-Term Care Quality & Innovation, has made himself the master of federal medical reimbursement data. This may sound dry, but it's important because he's created a powerful resource to fuel eldercare research into the future.
"If you've entered a nursing home since 2000 and you're a Medicare beneficiary, we have all of your data on highly protected, secure machines," says Mor. That's invaluable, because both old age and eldercare are changing. As more people age at home or in assisted living facilities, nursing homes increasingly provide short stays for folks post-hospital or in the final months of life.
Amid this shifting landscape, Mor's massive data set makes it easier to run large and powerful randomized trials. For example, every year it's estimated that people older than 65 account for most flu-related deaths. Could a more powerful vaccine make a difference? To find out, Brown professor of Medicine and Health Services, Policy and Practice Stefan Gravenstein randomly assigned 823 nursing homes during the 2013-2014 flu season to either a standard vaccine or a quadruple dose of vaccine.
Then all he had to do was wait for Medicare data on hospitalization for respiratory illness. Those in the high-dose group had a 12.7 percent lower risk of hospitalization. And presto! "High dose vaccine reduces hospitalization and saves money over time," says Mor.
Another example: Video-assisted tools to facilitate end-of-life care decisions have been developed by a foundation headed by Dr. Angelo Volandes of Boston's Massachusetts General Hospital. The videos lay out the delicate realities of illness at end of life. For example, TV-drama resuscitation rarely works for the critically ill, often leaving patients incapacitated and tied to life-support. Small trials have shown the videos are useful, but Volandes says they can't be tested meaningfully without Mor's system, which has already recruited 200,000 patients into a trial.
"What Vince has done," says Volandes, " is build a living lab." "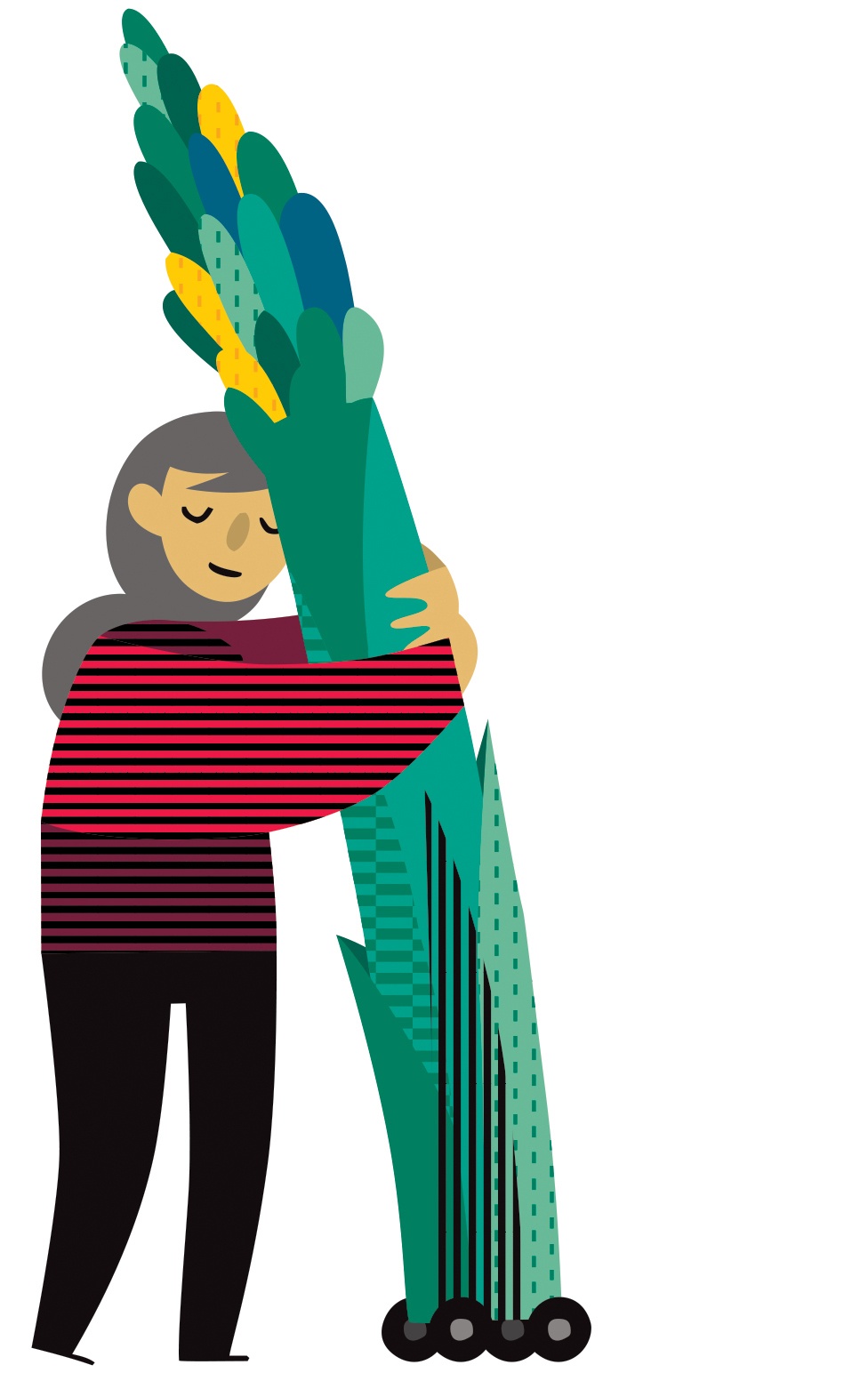 Deals on Wheels
A beloved food-delivery program has value
beyond bringing lunch.
In 2006 Kali Thomas, associate professor of Health Services, Policy and Practice, was completing her college training in elementary education when she decided that eldercare was her calling. She'd watched helplessly as her grandfather was shuttled between hospitals, nursing homes, and assisted living to satisfy reimbursement codes. She saw her great aunt evicted from the retirement community where she'd invested her life savings and her uncle consigned to a psychiatric hospital for dementia.
"I became so frustrated watching my loved ones being shuffled through the long-term care system, with little respect for who they were and their preferences," says Thomas.
The bright spot was Meals on Wheels (MoW), which allowed her grandmother to stay in her own home to the age of 98. Housebound with macular degeneration, "she could barely see to press the microwave button," says Thomas. Like almost 90 percent of U.S. adults, she wanted to remain at home for as long as possible. "It's where people want to be," says Thomas. "We need services that support that."
Her early research demonstrated that home-delivered meals helped keep elderly with minimal care needs out of nursing homes and that investments in meal delivery programs saved Medicaid dollars. But spending cuts at every level, combined with rising transportation and food costs, have kept MoW in budgetary crisis. One cost-cutting suggestion—the weekly delivery of frozen meals, possibly even by mail—worried advocates who have long argued that daily deliveries provided both social contact and a safety check. Thomas surveyed 626 elders and found that delivery contact decreases loneliness—important because loneliness is associated with an increased risk of functional decline and death.
Now she's helping MoW with a program upgradingthe mobile app used by delivery drivers so they can submit concerns about health, self-care, and other issues to a navigator for follow-up. Successfully tested in rural Ohio and San Diego County, the app is poised for nationwide use soon.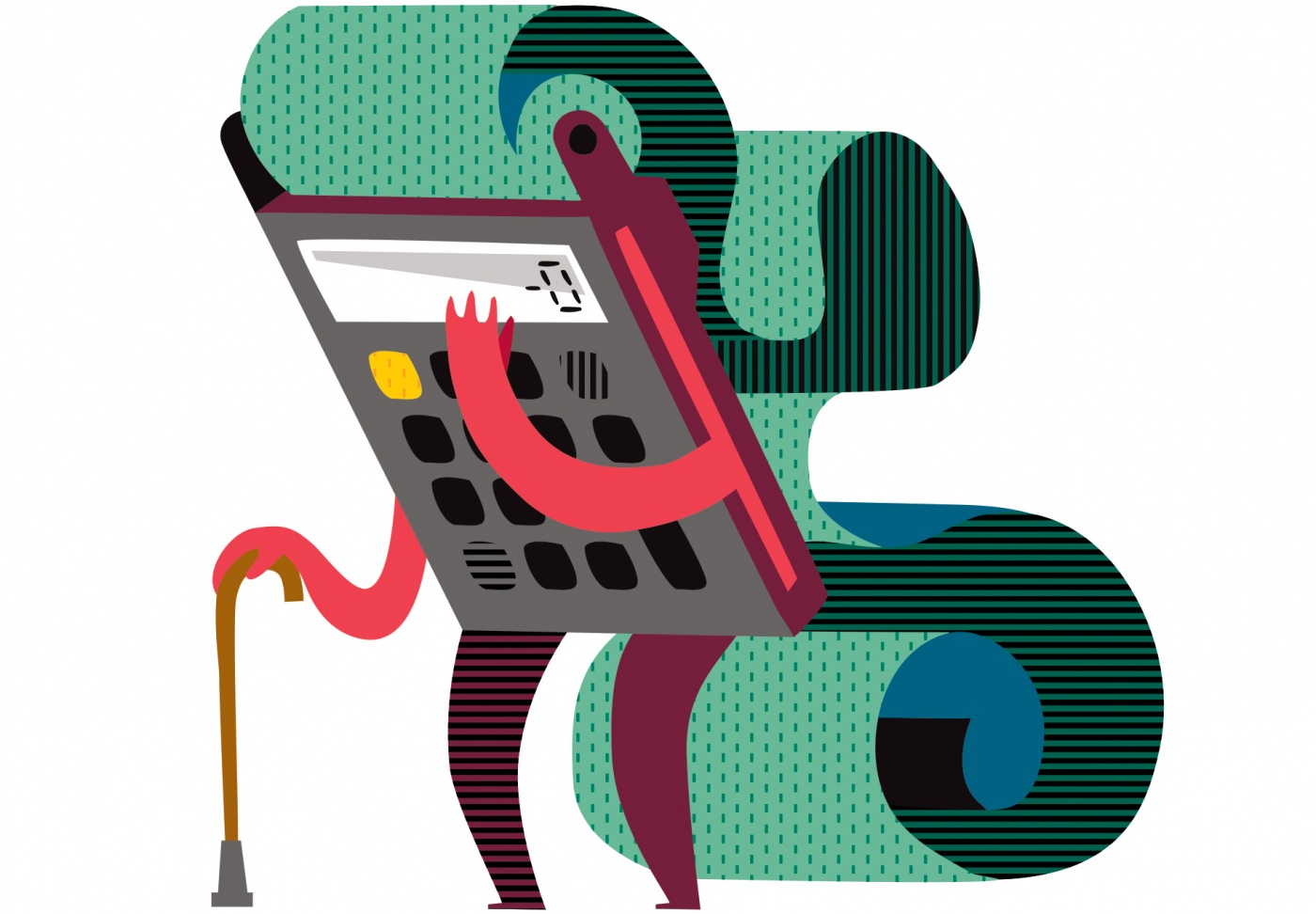 Demented Math
The numbers show we'd better beef up our Alzheimer's-care labor pool...fast.
In 2016 the national price tag for Alzheimer's care was an estimated $236 billion. That number doesn't include approximately $230.1 billion worth of unpaid hours by informal caregivers. Two thirds of these are provided by women; one third is by daughters. The numbers are equally staggering for an individual family: Dementia in just the last 5 years of life costs, on average, $250,000.
While tools for dementia care are improving, the aging of the Boomers will stress a system already facing resource and labor shortages. Caregiving jobs, generally low paid, tend to be filled by immigrant women. "In our culture and society we don't value these positions," says Eric Jutkowitz, Assistant Professor of Health Services, Policy and Practice.
He is particularly troubled by the continuing decline in informal caregivers for high-need adults. Currently the ratio of these caregivers—mostly family members and friends—to high risk adults is 7 to 1. This is projected to drop in 2030 to 4 to 1, and by 2050 to 3 to 1. Family costs are worrisome because they don't show up on state or federal ledgers but can have significant economic impact. "Sometimes family members have to choose to leave the work force to provide care," he says. "We really need to think of creative, effective ways to finance long-term care." One possible future fix? Remote monitors that alert human caregivers when patients deviate from their patterns.