The Arts
Dark Day
A woman sleeps away a year of her life
November 7th, 2018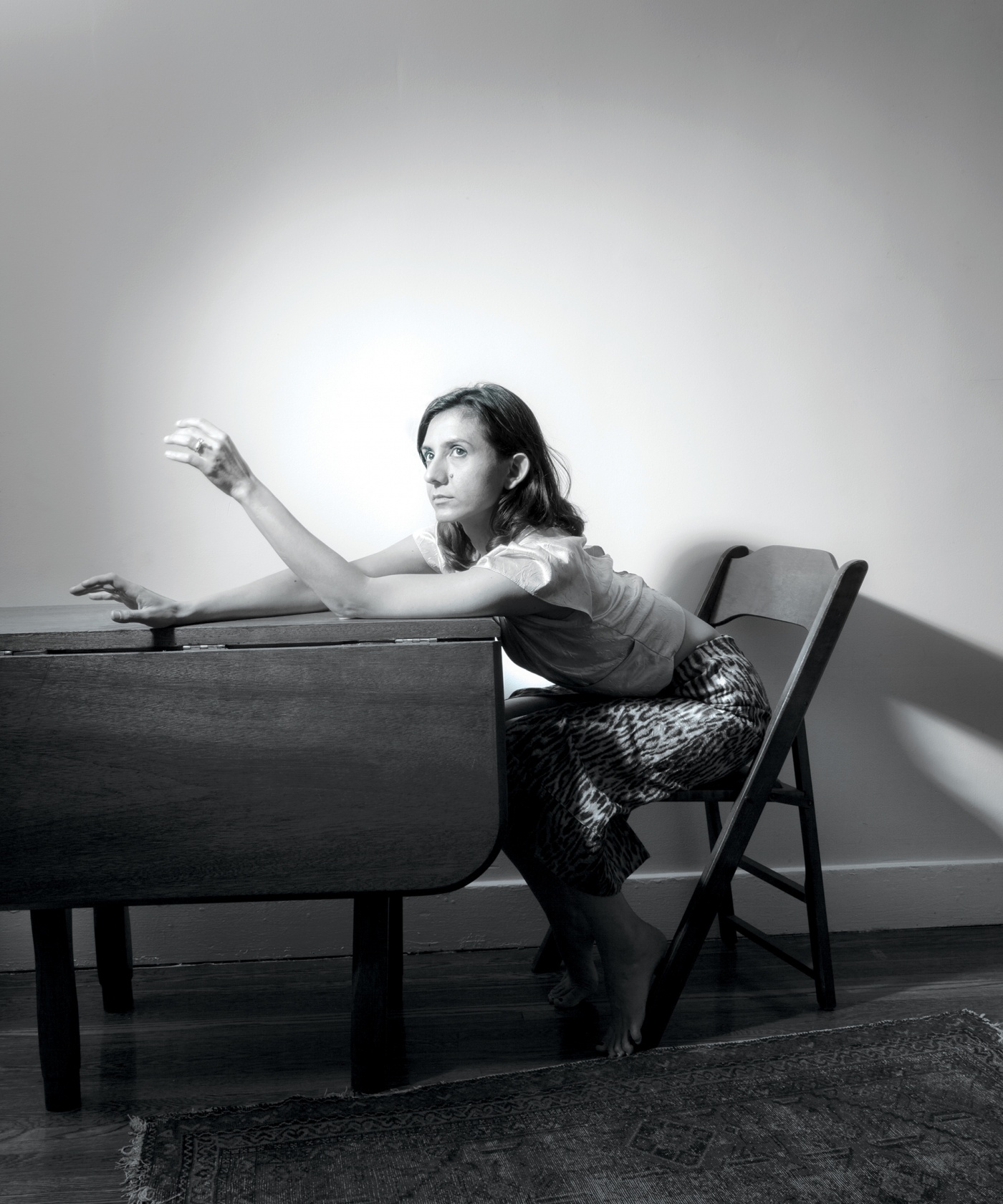 It was in a Brown library, rifling through a database of New England periodicals, that Ottessa Moshfegh '11 MFA first met McGlue. A Massachusetts sailor, he had—according to an 1851 newspaper clipping—stabbed one of his shipmates to death while blackout drunk. A jury in Salem acquitted him, however, after taking into account both his lack of sobriety and a head injury he'd suffered several months earlier after falling out of a train.
"It was like somebody had just handed me my book," Moshfegh recalls. She resurrected the pitiable McGlue for her literary arts thesis project—a historical novella that, after winning the first-ever Fence Modern Prize in Prose, was published in 2014. From there, Moshfegh's rise has been nothing short of meteoric. Her first full-length novel, Eileen, followed the next year, winning the PEN/Hemingway Award and earning a nomination for the Man Booker Prize. (She sold the film rights to director Scott Rudin soon after.) A collection of short stories, Homesick for Another World, came out in 2017 to glowing reviews. Her most recent novel—My Year of Rest and Relaxation, about a young woman who decides to sleep away a year of her life with the help of heavy-duty prescription drugs—was one of the summer's most buzzed-about books, the New York Times describing it as "darkly comic and ultimately profound."
Moshfegh's characters are invariably cynical, strange, at odds with the world. Rather than plot, it is their interior lives that serve as her work's driving force. At times, she says, writing feels like she's simply dictating for her characters. "Those are the moments I feel like I'm writing the best, when it feels like it's almost out of my hands."
Growing up in the Boston suburbs, Moshfegh trained as a classical pianist, but when she wrote her first stories in sixth grade, she knew she'd found her calling. She enrolled at Barnard in 1998 to study creative writing. After graduation, Moshfegh moved to China, where she founded a punk club, then returned to New York and found a job in publishing. Eventually, she applied to Brown's MFA program at the recommendation of writer Ben Marcus '91 MFA. "I didn't even look up any other schools," she admits.
Moshfegh is currently writing a novel about a girl who emigrates from China to California at the turn of the twentieth century—inspired, in part, by a class on Chinese trade routes she took at Brown.