Sports & Recreation
Selling Soccer
A former Ivy League star is now one of the sport's main boosters in the South.
November 7th, 2018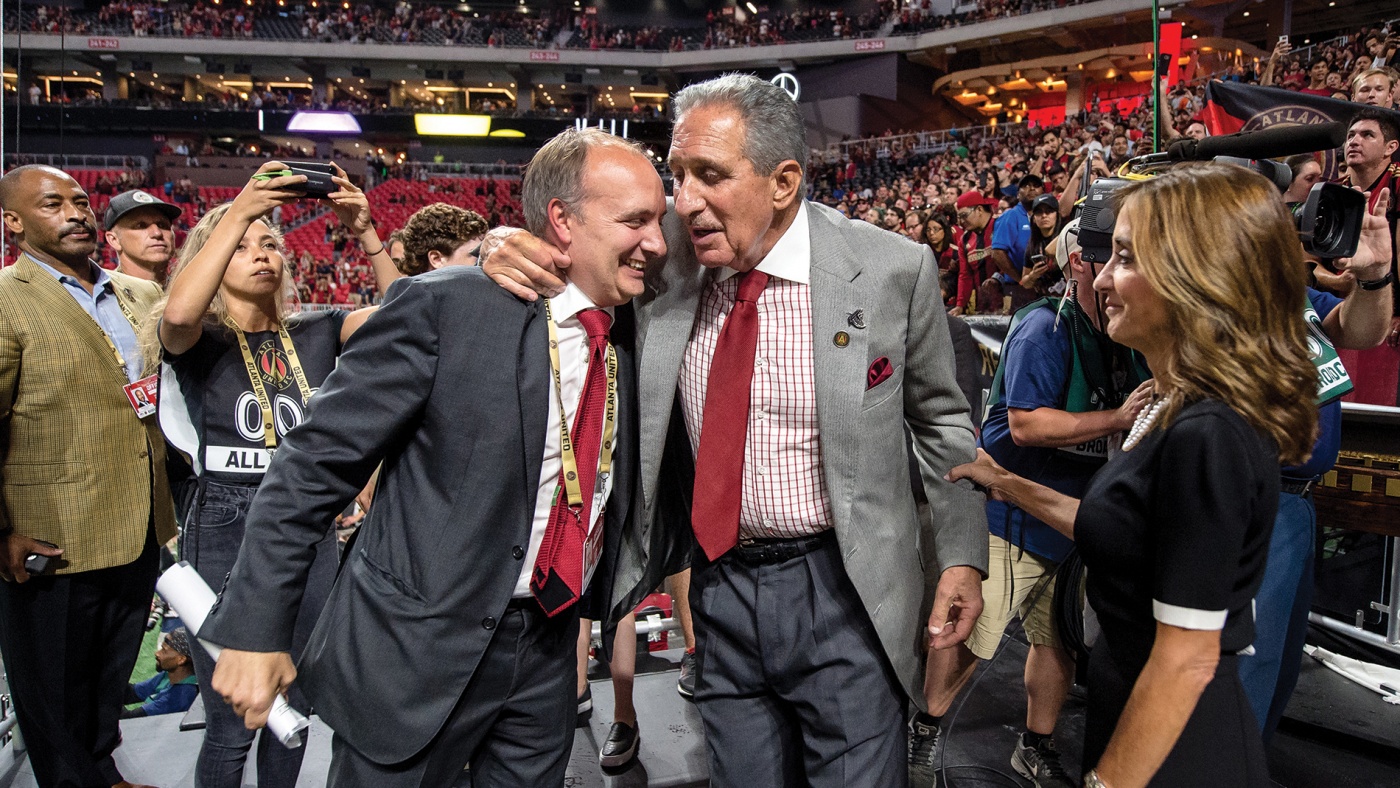 When Darren Eales '95 was Ivy League soccer's Player of the Year, he was known for his electrifying play and speed. History seems to be repeating for him as president of the Atlanta United team in Major League Soccer. Just two years into its existence, the team is being talked about as one of the most successful expansion launches in any professional sport. Competitive on the field from its start in 2017 and even stronger in 2018, the team has broken league attendance records and hosted the league's all-star game with 72,317 attending.
Eales has emerged as a leader for soccer in the South, relatively new as a soccer hotbed, and he says Atlanta's position as a "growing, young city" has created the opportunity. He enjoys roaming the stadium's parking lots before games to meet new fans, and watching them at games where they never sit down, singing and cheering through the whole game. He was prominent in the successful North American bid for the 2026 World Cup and is campaigning to make Atlanta a semifinal site.
A soccer player since he learned to walk, Eales grew up in England and had the chance to go to the United States for college at West Virginia University. He liked his first year, but "I needed some more academic rigor." His parents encouraged him to explore more intellectual schools and he chose Brown. "I loved the campus and you had a more all-around education," he says.
Besides being a leader on the soccer team that was Ivy co-champion in 1994, Eales says he took advantage of academics as an economics major and enjoyed the freedom to take courses like Russian literature. He played pro soccer in the United States for three years, then went back to England, where he earned a law degree. He returned to soccer as an in-house legal counsel for the West Bromwich Albion team and then Tottenham Hotspur.
Eales was the first person hired for the Atlanta team by owner Arthur Blank, co-founder of Home Depot and owner of the Atlanta Falcons. "This was a chance to start a brand-new team from scratch," Eales said. "It's a great time to be part of soccer in America.