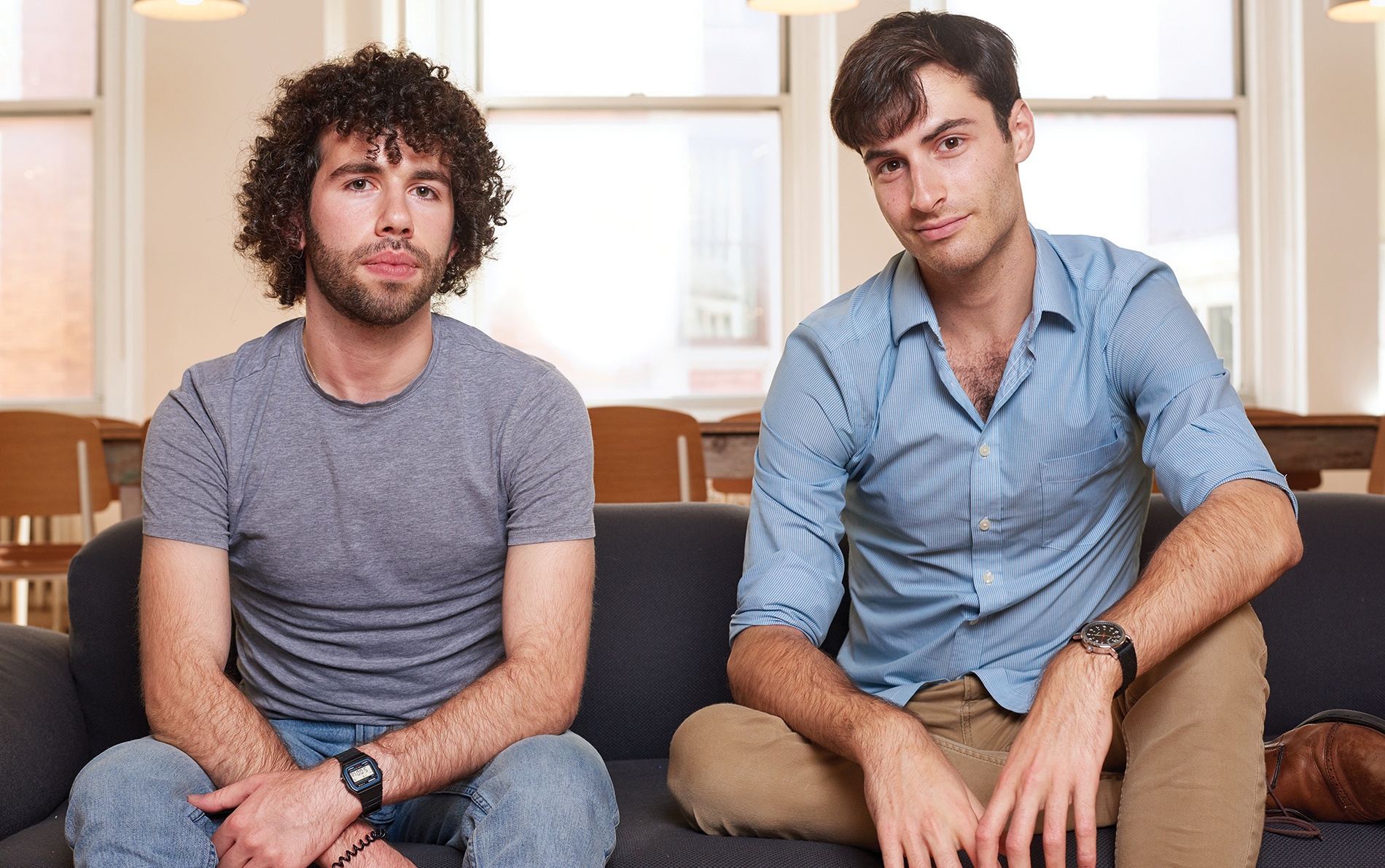 Science & Tech
Hi-Tech Ethics
Can CS majors save the world? The founders of a student startup think so, and they're connecting coders with employers dedicated to social good.
September 9th, 2019
More than one in six Brown students now concentrates in computer science. Many land prestigious jobs after they graduate, working for brand-name companies like Google, Facebook, or Microsoft, which pay thousands of dollars to recruit students at career fairs. But watching all of his CS friends head to Twitter and Amazon to tweak algorithms, Aaron Mayer '18 felt frustrated by the seemingly limited horizons of the tech world. Students were often not exposed to opportunities to work at smaller tech-for-social-good start-ups and nonprofits, where they could potentially take on a larger role and make a greater societal impact, he says.
"I thought, 'Wouldn't it be really cool if we could gather some of these engineers and produce something valuable and meaningful?'" says Mayer, who studied philosophy.
He wanted students to find rewarding careers in computer science without feeling the need to compromise their ideals (or their paycheck). Along with his friend Adi Melamed '19, Mayer cofounded Impact Labs, an organization designed to inspire college students to seek work in tech for social good.
Mayer, a Keanu Reeves döppelganger who turned down a role in the national production of The Book of Mormon to attend college, had the virtuous vision and a salesman's finesse. Melamed, a self-diagnosed existentialist with curly locks rivaling those of Hamilton star Daveed Diggs '04, brought a soldier's grit and a dreamer's passion.
They started with only a sparse website and application for a two-week fellowship that would teach students hands-on coding skills while bringing in speakers from tech companies with social-justice-oriented missions. After the fellowships' success—there were over 200 applicants—they quickly planned a three-day summit for the summer, which brought in 250 participants, 60 speakers, and tens of thousands in funding.
With support from the Jonathan M. Nelson Center for Entrepreneurship's B-Labs incubator, they developed Impact Labs further over the summer and raised over $100,000 for their programs. One of their first fellows, Ellie Czepiel, later joined as a codirector.
"We realized we really hit a nerve," Mayer says. "People wanted this. It's not like they're saying, 'Gee, for my career I would really like to optimize some ad algorithms; no, these are bright, young idealistic college students who want to change the world. They just didn't know how."
Changing Lives, Making Impact
Impact Labs has exposed students to speakers like the chief technology officer of the ACLU and the director of MIT's Media Lab, with the goal of broadening students' imaginations for what is possible to do in the tech world. And it's working.
Em Barnard-Shao graduated from UNC Chapel Hill in December and was just beginning the job application process when she participated in the 2019 winter fellowship. She had previously interned as a software engineer helping to develop a sales agent platform. That work felt unfulfilling. But after Impact's fellowship—influenced by speakers like the CEO of the charity GiveDirectly—she started to look for jobs in social good through Impact Labs and found Code For America. Since April, she's been an engineer on a program called GetCalFresh, helping people in California apply for food stamps.
"It's awesome," Barnard-Shao says, "it's something I totally didn't expect that I would be doing a year ago, but honestly I feel really lucky to be doing work that doesn't feel soul-sucking. I just didn't think it was an option."
"It was the most validating thing to hear," Melamed says. "To know that you really changed someone's career trajectory makes all your work worth it."
Impact Labs is also developing a program to connect talented coders with hundreds of tech-for-social-good companies like Zipline, a company delivering emergency medicines by drone, and Aclima, a startup mapping air quality and analyzing pollution. They hope to tailor recruiting to the specific interests and values of students and employers.
They're also using their organization's growing clout to elevate the ideas of other student entrepreneurs, like Amélie-Sophie Vavrovsky '18, who won Impact's pitch competition in 2018 with her idea for an app, Formally, that simplifies immigration forms to help asylum seekers and others without representation. It was the first time Vavrovsky had won a pitch competition—winning $6,000—and Formally has gone on to raise over $100,000 from pitch competitions since then.
"It felt huge; it felt like really amazing validation and felt motivating," Vavrovsky says. "It started us feeling confident in our ability to solve this problem, seeing that people were really excited about it."