Service & Advocacy
First Responders
Many students rushed to help as COVID hit. A look at two group efforts.
June 5th, 2020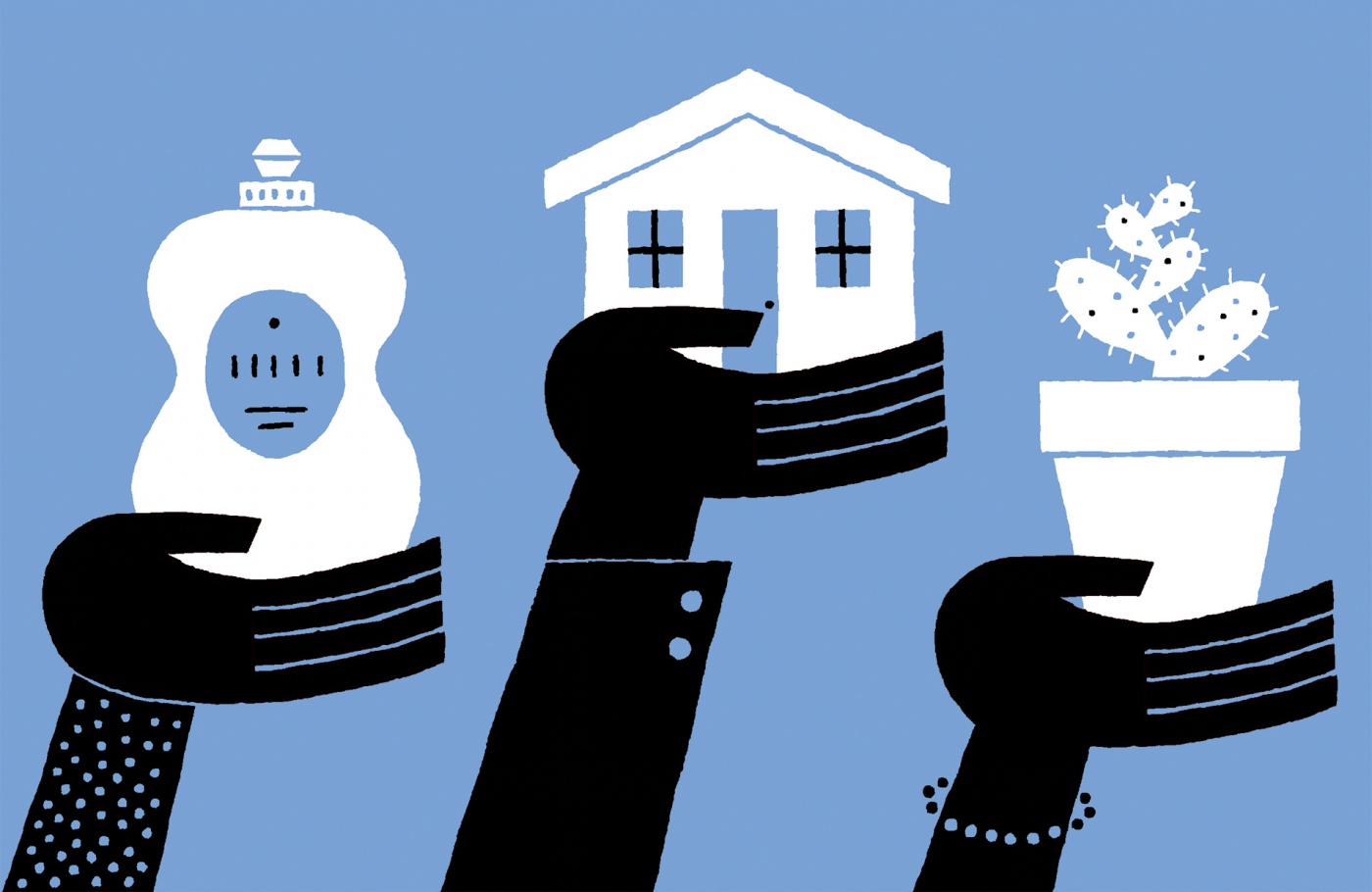 Sometime during the March flood of COVID-19 emails from Brown—after "no large gatherings" but before "transition to remote learning"—Nicolas Granato '20 realized the writing was on the wall. Having seen the chaos and panic that had ensued at other universities after "go home" orders were issued, Granato wanted to create a way for Brown students to help each other with essential needs—transportation, housing, storage, food—when the inevitable happened. "I thought we should do something preemptive, so those resources were ready."
Granato reached out to Michael Gold '20 and Will Gomberg '20, co-leaders of HOPE, Housing Opportunities for People Everywhere, and with their support launched Brown University Shared Resources, a Facebook page that allowed Brunonians to post what type of assistance they needed—a ride to the airport, a place to stay, cleaning supplies—and others to offer help.
Students started using the page immediately and in only a few days there were close to 2,000 members.
On the accompanying Google spreadsheet, called the "COVID-19 Assistance Doc," dozens of students listed open beds and sofas for those who couldn't get home. Others listed food they were leaving behind—peanut butter, olive oil, a fresh loaf of challah. A member of Brown's environmental program house offered up the co-op's remaining beets; someone else, recently sprouted plants. Mindful that some students wouldn't have a computer off-campus, someone listed their old laptop.
Gabe Mernoff '22, a Rhode Islander, offered his car for airport trips and moves. "It was kinda a crazy eerie feeling," says Mernoff. "Everybody was just trying to get the hell out. I was helping people carry boxes. I stored people's stuff in my basement."
Everybody was just trying to get the hell out.
Granato, Gomberg, and Gold worked with leaders for diversity and inclusion at HOPE to make sure the document was accommodating to all. Other student organizations joined the effort. Project LETS, a campus group that supports and advocates for students with mental health differences, collected monetary donations and distributed aid to students to help with transportation and other crisis expenditures.
The spreadsheet took inspiration from a similar document at Duke University, and by the end of March an intercollegiate Student Mutual Aid Network was born, with students across the country connecting on issues such as petitioning universities to refund room and board and change grading systems.
Walking around campus in the days of panic after Brown asked students to leave, Gold kept getting stopped by people thanking him for the spreadsheet and Facebook page. He tried to redirect the thanks to the hundreds of students who contributed. "This took an hour of our time," says Gold. "It came together because of the people who contributed. It was the decentralized nature of it, the grassroots effort, that made it flourish." —Peder Schaefer '22
Ready for Anything
"Jimmy and his dog Candy are at the soccer field and see a clue," Christopher Lama '21 MD says to a first-grader. "What do they see?"
By April, Lama expected to be spending his weekday afternoons at Memorial Hospital's Family Care Center, finishing up his family medicine rotation. Instead he was lying on a trampoline telling fairy tales to a doctor's kid.
Lama was one of more than 150 third- and fourth-year students at Brown's Warren Alpert Medical School volunteering his time to support healthcare workers during the coronavirus epidemic. Opportunities ranged from assisting physicians in virtual checkups to grabbing a doctor's groceries. Lama gravitated towards babysitting: "It's been great, a nice distraction from all things COVID-related."
Diving into chaos feels natural for a lot of medical students because they are trained to expect the unexpected, says third-year med student Kira Bromwich '15, '21 MD, one of the primary organizers of the volunteer initiative. "We're used to situations coming up that are not necessarily what we envisioned ourselves doing."
We're
used to situations coming up that are
not necessarily what we envisioned ourselves doing.
Harry VanDusen '21 MD, another organizer, served several shifts on the personal protective equipment (PPE) team. He describes volunteers doing everything from verifying the quality of medical grade PPE to "getting out their sewing machines and making non-medical-grade cloth masks."
Others taught themselves basic economics so that they could ask supply-chain manufacturers the right questions. "Did I ever think I'd be emailing Chinese distribution companies that now have surpluses of masks?" VanDusen asks. "It's pretty wild."
Bromwich says her role as a medical student remains intact. "Med students have two jobs: to learn and to help. So assisting providers is just another form of that—helping them do their jobs without having to worry about the little things." —Ivy Scott '21