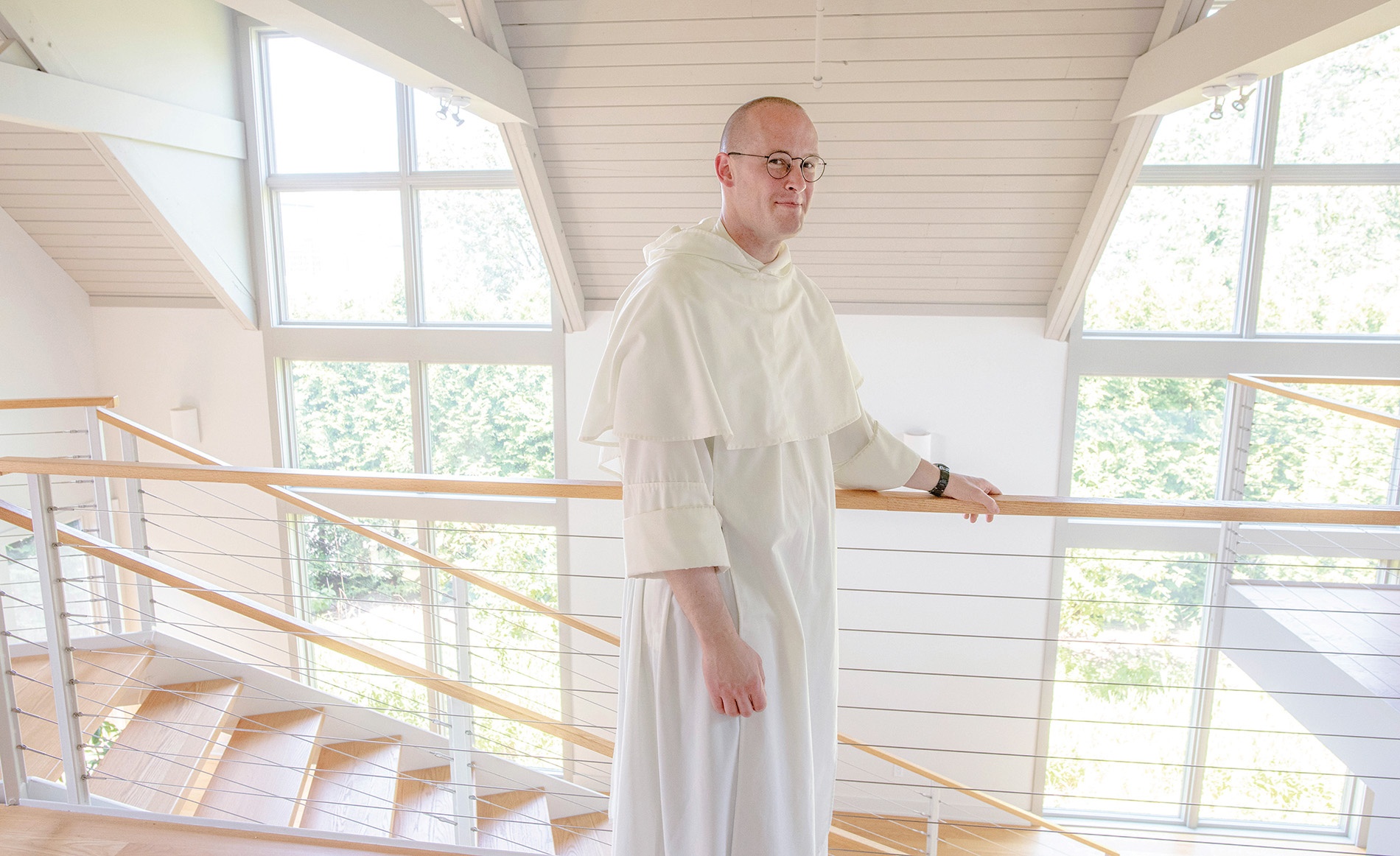 Religion & Spirituality
Divine Providence
A new home for the Catholic community
August 18th, 2021
When Father Albert Duggan '03 arrived as a University chaplain in 2015, he saw a vibrant Catholic community, but one he says "didn't have a space that they could call home." The community met for years in the Underground beneath Faunce Arch and sought wiser counsel in what was jokingly called the "Prayer Closet" in Page-Robinson Hall. Weekly, Duggan and former campus minister Megan O'Brien Cayne would cook dinner in the Page-Robinson staff kitchen and then heft it across campus to whichever borrowed space the students were using that evening. The system was functional, but not ideal.
As time passed, Duggan also realized that Brown was one of only two schools in the Ivy League without an established Catholic Center. "Harvard has one, Yale has one, Penn has one, Dartmouth has one," Duggan says. "So I began to think about that: Why does Brown not have one? And can we do something about it?"
In late 2018, he and Cayne began to reach out to alumni and donors to determine the feasibility of acquiring a building and he met an encouraging response.
With the help of the Thomas Becket Foundation, the team raised over $3 million to purchase and renovate a modernist home at 51 Prospect Street. Bedrooms became libraries, offices became prayer centers, and the living room was converted into a study and recreation space, complete with a grand piano tucked beneath the floating staircase. And, of course, they kept the kitchen.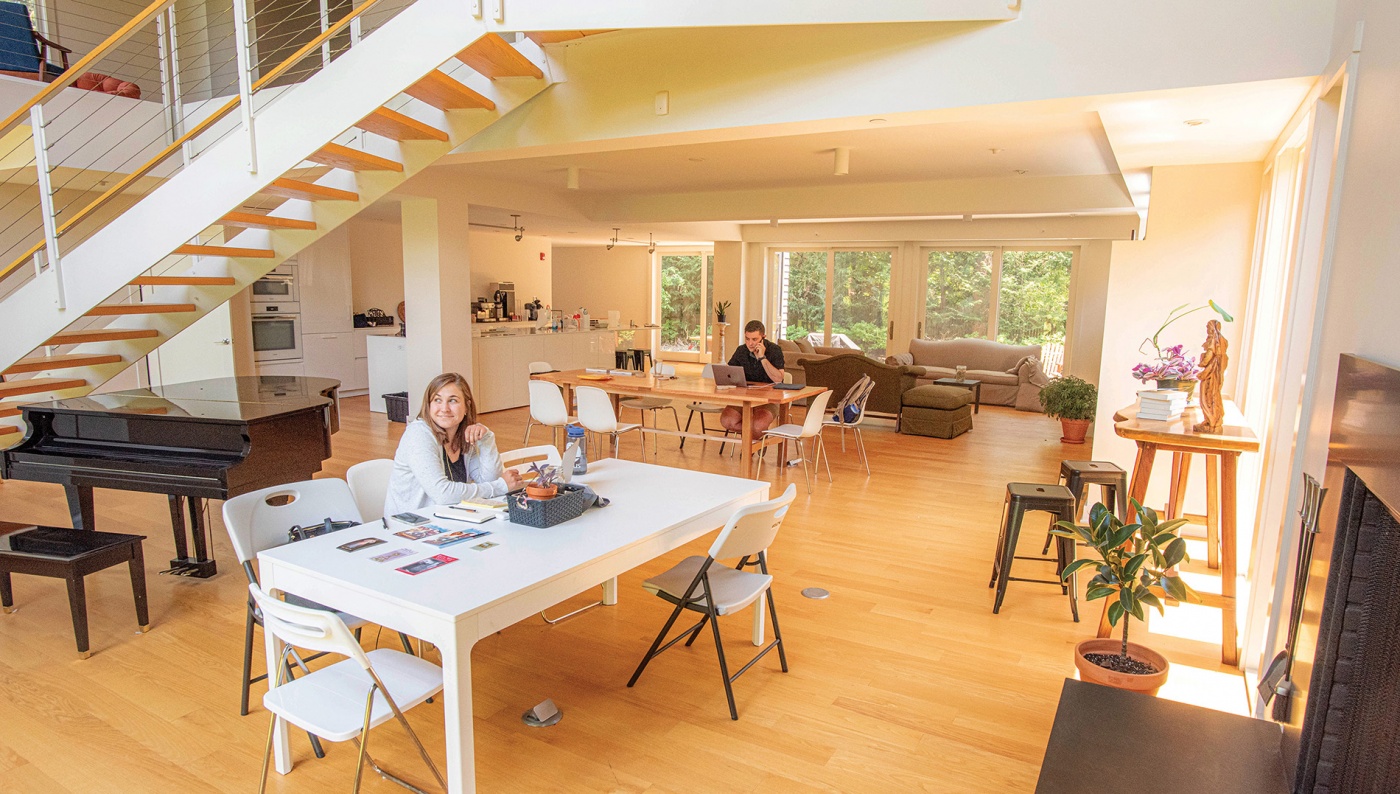 "Having this space is a game changer," says Cayne, noting that it is not meant to be exclusive. "Welcome and hospitality is a really important part of our faith. Our Catholic students felt really welcome at [the Jewish student center] Hillel throughout the years, and I would like for that to be true of this center also."
This spring, as the worst of the pandemic began to ebb, the Brown-RISD Catholic Center made its quiet debut. Students gather daily in the study lounge, meet for small groups in the prayer center, and roast marshmallows over the fire pit on Thursday nights. Pre-COVID, when the building was newly purchased, some 70 members of the Catholic community even gathered for a fish fry during Lent.
"It lets us be creative with how we build community," says Abby Kelly '21, a recent alum who lives in Providence and continues to use the center regularly.
Kelly dreams of using the center's high white walls and open floorplan to host a RISD art show and joked about turning one of the walls into a whiteboard. But she adds that the element she's most excited about is having a place to go to pray.
"Before, there was a lot of scheduling involved to reserve spaces, so having a place to come immediately that is always open means you can get straight to prayer and community," she says. "And as alums, we're still part of that."
The final renovation is to transform the garage into a chapel that will accommodate around 20 people, which the team hopes will be ready to serve students by the end of the year. And though Father Edmund McCullough took over as chaplain in early 2020, Duggan's legacy lives on in the center and his contributions to it—including an altar he handcrafted in preparation for the chapel's grand opening.
McCullough hopes once construction is finished that the building's traditional keyed entries will be replaced with card access so that students will have a space to pray at any hour.
"Nobody's going to be here at three in the morning, but one of the great things about churches in so many places is that you can just go in and pray almost whenever," he says. "Students should feel like they have a spiritual home here and a place where they can be strengthened and bolstered in their faith, where they can begin to know themselves and each other."
"We're hoping a student finds it, makes a home of it, brings their friends, and then their friends bring friends," Duggan adds, "so that we have an opportunity to build relationships not just among Catholic students, but also between Catholic students and others."