The Arts
Kids in the Kitchen
Molly Birnbaum '05 on heading up the goofy but practical children's division of America's Test Kitchen
October 27th, 2022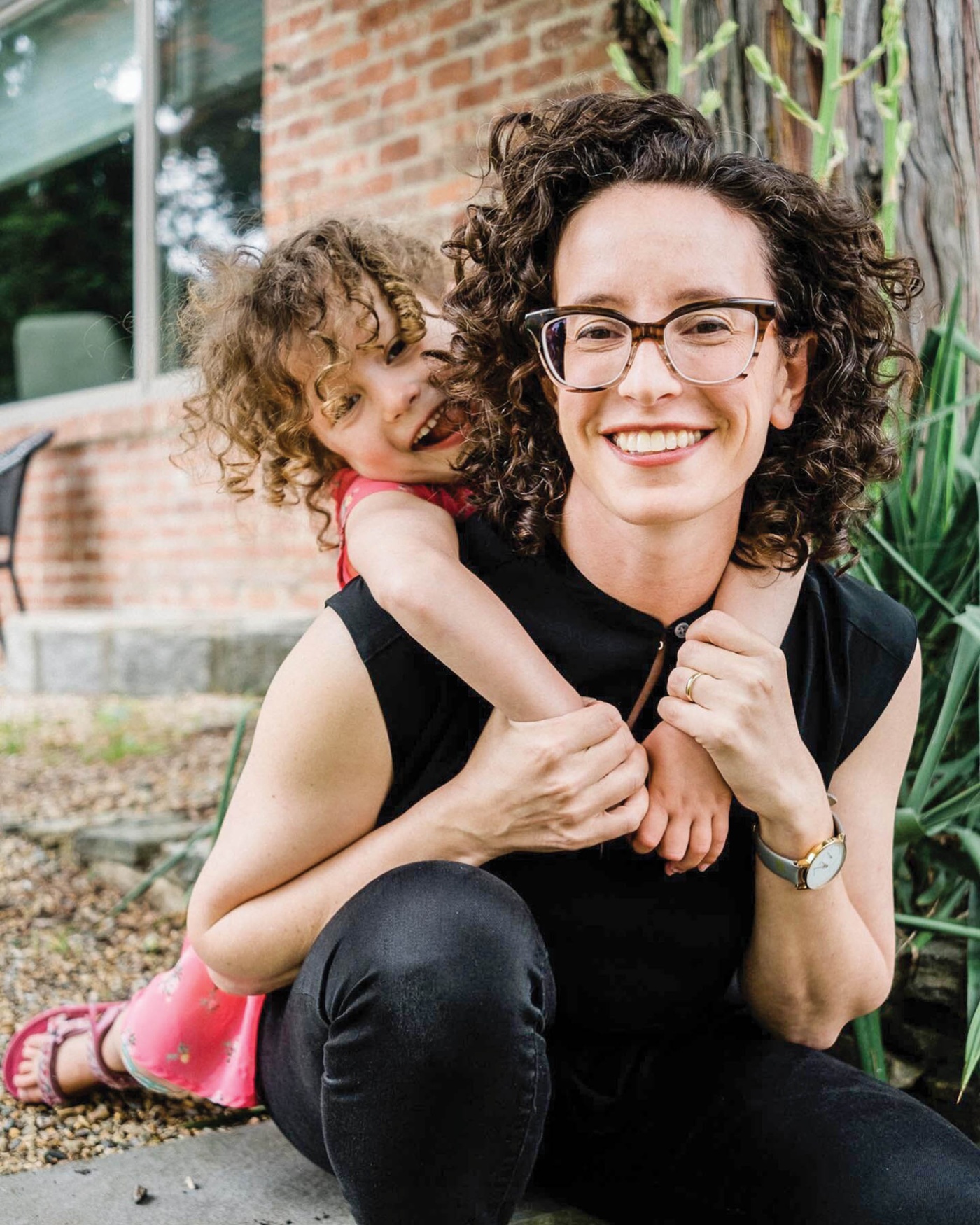 Olive, the five-year-old daughter of Molly Birnbaum '05, loves making (and eating) pancakes, French toast, and any dessert but eschews, in her mother's words, "anything that has color or texture." In other words...vegetables? "Yes, exactly."
In that regard, when it comes to food for kids, Olive is a typical 5-year-old—even though her mother is a kids' nutrition expert. Birnbaum is a science journalist turned longtime cookbook editor for America's Test Kitchen (ATK), the Boston-based network of TV shows, magazines, and more. ATK approaches cooking from a super-precise, scientific point of view.
"In essence, ATK is an education company" she says, "but it struck me that we'd never talked to kids about cooking." So when the Providence-based Birnbaum created ATK Kids in 2018, she wanted it to be a "fun way for kids to learn and to have a screen-free activity." But she wanted to do it ATK style, with real science and real food. The majority of kids' cookbooks on the market at that point, she says, "were talking down to kids, with circus-y photos and googly eyes on all the food to make it fun." Birnbaum's vision was to help kids learn to cook actual meals they could serve their whole family—"not just silly snacks or desserts." She started with a cookbook for ages 8-12 with recipes for everything from fluffy blueberry pancakes and sheet-pan pizza with a homemade crust to apple cider-glazed pork chops and smashed potatoes.
Birnbaum's instincts were correct. The first two ATK Kids cookbooks each spent more than 150 weeks on the New York Times bestseller list. That led to more cookbooks for kids 4-18, a website packed with recipes and activities, and two subscription boxes that arrive monthly full of stickers, recipes, and cooking tools (the food itself not included). Plus there's a super-fun podcast and YouTube channel full of goofy but practical videos. ATK's latest cookbook for teens is reviewed on page 49.
"Food memories are smell memories and smell memories are emotional memories,"

What's the first thing kid cooks must learn? In many ways, says Birnbaum, it's no different from where adults would start, such as learning how to use knives effectively and safely, as well as setting out a mise en place—everything you'll need—before cooking begins. ATK Kids recipes she thinks are perfect for making one's first meal include one for "fancy" scrambled eggs (the trick? Add an extra yolk) and a pasta that is cooked directly in the pot where the tomato sauce has already been made.
Being able to smell what she's cooking with Olive is not something Birnbaum takes for granted; in 2005, after being hit by a car and severely injured, she lost her sense of smell for several weeks—until one night, chopping rosemary, she was able to smell it. Obviously, she was elated—so much so that she turned the experience into a memoir, 2011's Season To Taste.
"Food memories are smell memories and smell memories are emotional memories," she says. That's why she wants people to have the skills to make such memories at an early age—such as her own memories of her father making her scrambled eggs with lox and onions.
"Food is a lens into so many other things, like science, history, and culture," she says. "There are so many ways you can use food to teach in a playful and engaging way." In September 2022, Birnbaum left ATK to become editor in chief of Ten Speed Press, a cookbook-heavy imprint within Crown Publishing Group. "I'm excited that my new role will keep me working with cookbooks," she says, "but also expand my work to other types of illustrated books."