Business & Entrepreneurship
Delicious!
A student pop-up restaurant lives up to its name
October 31st, 2022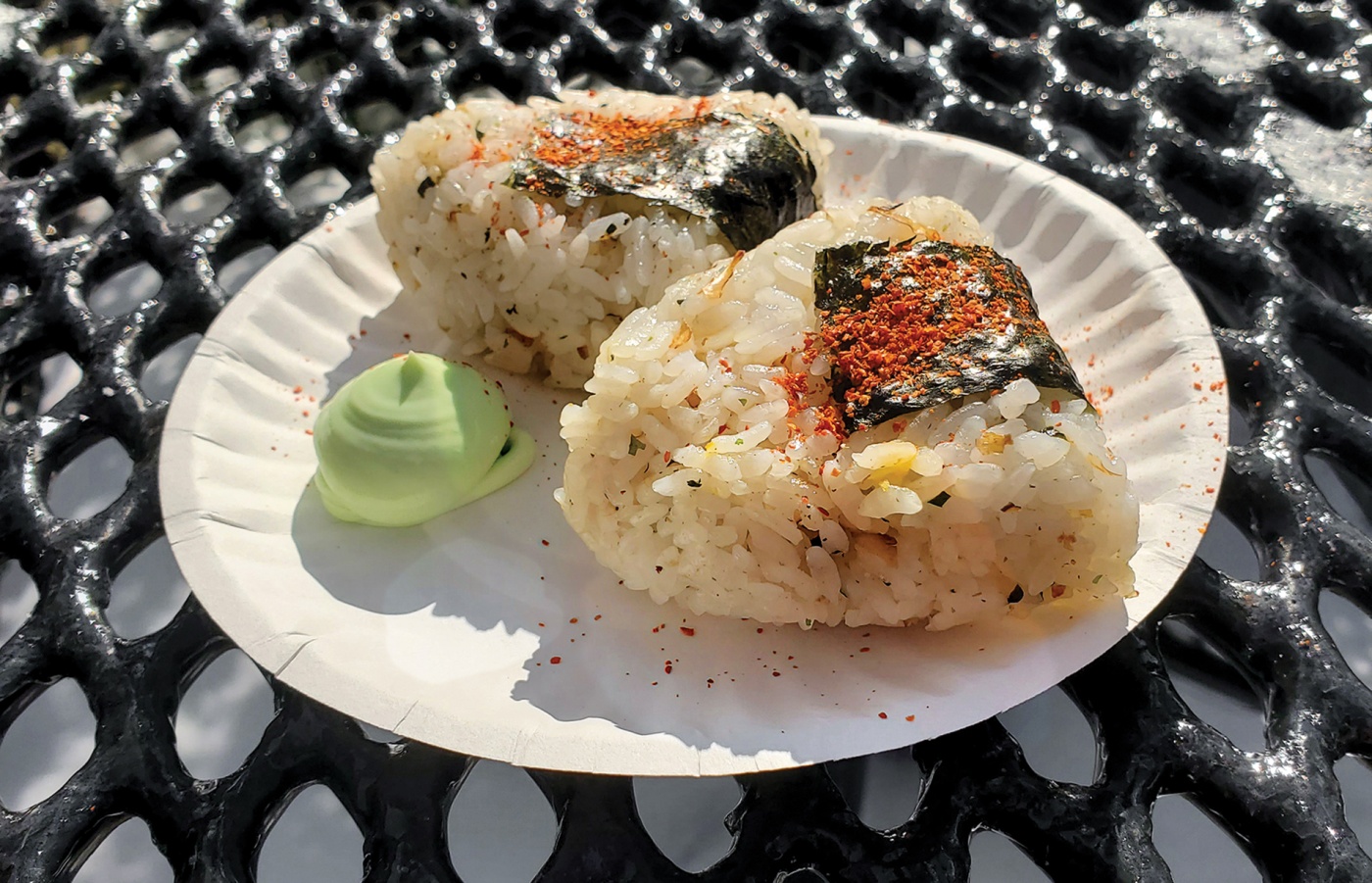 Last fall, a student stumbled toward the Main Green holding a massive pot of fried rice. UMAI, a student-run pop-up restaurant on campus, was being born.
UMAI's story begins several months earlier in a music class in the summer of 2021. Akira Nair '24 and Uri Dickman '24, both amateur producers bonding over their love of music, quickly discovered a shared passion for food. One day that summer they got together to make some fried rice, and after that delicious evening Nair couldn't help but think, "I really want to cook more with Uri."
Later that year, when the two came across a good deal on Amazon for a sushi kit, they couldn't pass up the opportunity. Nair recalls, "I really wanted to try making sushi so we said 'okay, let's try this.'" Rising at 6:30 that next morning—not a small feat for college students—the two hit a Chinese market in Providence for fresh salmon and rice. That evening, after their first bites, smiles crept onto their faces. It was a food bomb—an explosive culinary pleasure.
"Seeing how happy we were and just reflecting on that moment, we thought this would be something really cool to share with the Brown community. So together we thought of this kind of crazy idea of starting a restaurant. That's the night UMAI really started."
UMAI—named for a Japanese word meaning "tasty" or "delicious"—has only grown since the day Nair and Dickman set up shop. With over 60 reliable customers and up to ten people helping around the edges, UMAI now makes all kinds of Asian food ranging from Korean-style fried chicken and mochi to fusion fare like kimchi latkes. "We make everything ourselves," Nair says, "and what makes me keep coming back to UMAI is the happiness we spread through food."
Looking to the future, the two and their team are excited to branch into Indian dishes. Their ambitious financial model mirrors the growth and drive of many Silicon Valley startups, but with maybe a bit more flavor. "If we get approved for club funding that would certainly help," Nair says, "because we haven't made any money."