The Arts
Quite the Plan B
How Ryan Broussard '19 MFA pivoted from professional baseball to coveted television roles
January 17th, 2023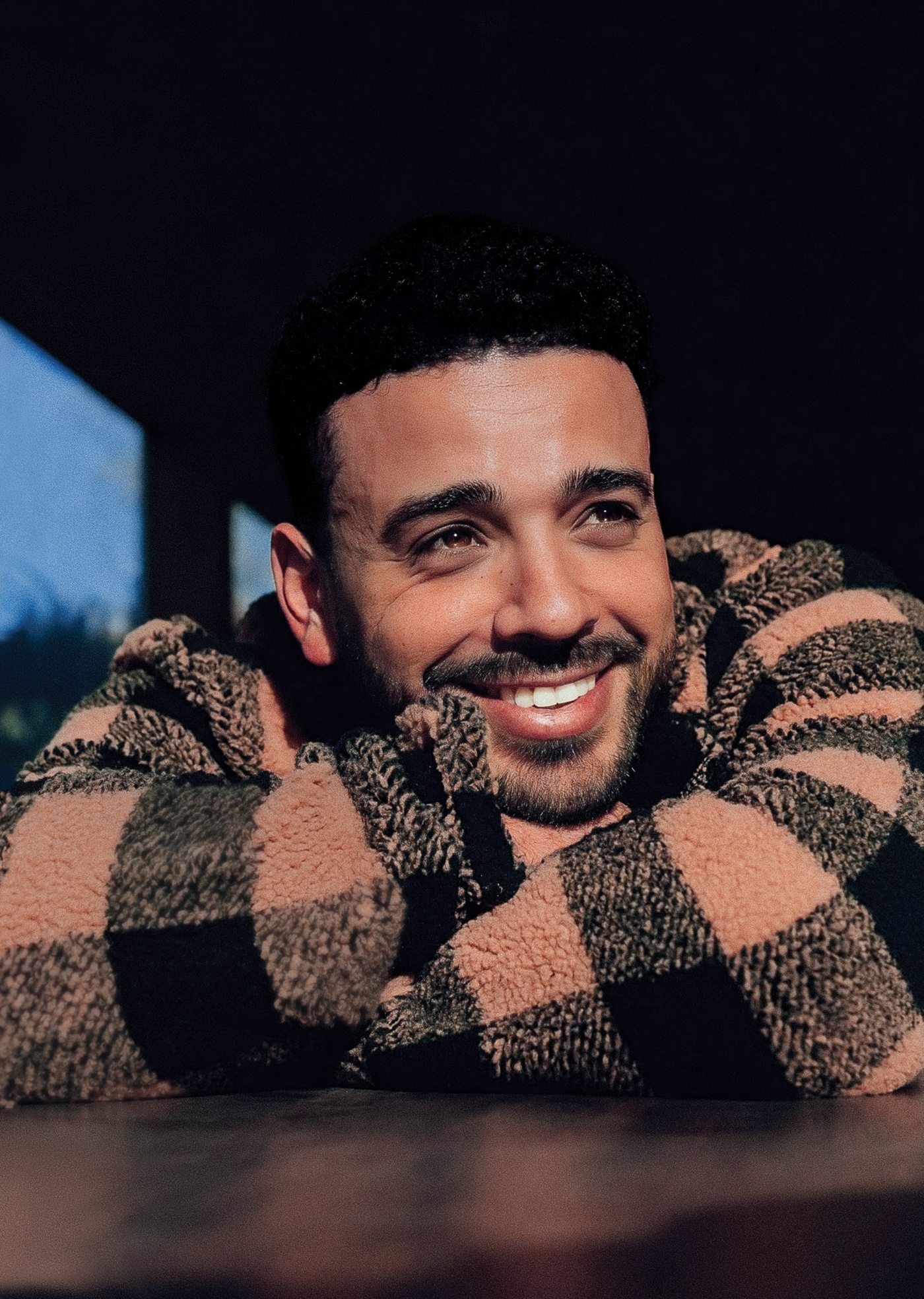 Ryan Broussard '19 MFA wasn't a theater kid. He was all about sports, specifically baseball. Still, Broussard liked to cut up and entertain friends with impressions of famous comics and their characters; a favorite target was Martin Short, whom Broussard would watch on old Saturday Night Live episodes and in iconic movies like Father of the Bride.
So it was quite a plot twist when the native of Breaux Bridge, Louisiana, was cast as Short's son on the Hulu series Only Murders in the Building.
Broussard plays a child of the Upper-West-Side turned suburban dad, and a somewhat serious foil to Short's past-his-prime theater director turned true-crime podcaster. The acting chops Broussard developed as a graduate student at Brown and in stage roles in New York were on full display in his character's memorable first scene, in which Short briefly loses his bravado and turns vulnerable as he pleads for financial help, and Broussard seems to ache as he turns him down.
Tough stuff for a comedy that also features the likes of Steve Martin and Tina Fey, but Broussard says that that day on the set was "one of the best days of my life, just getting to know my idol on an intimate level."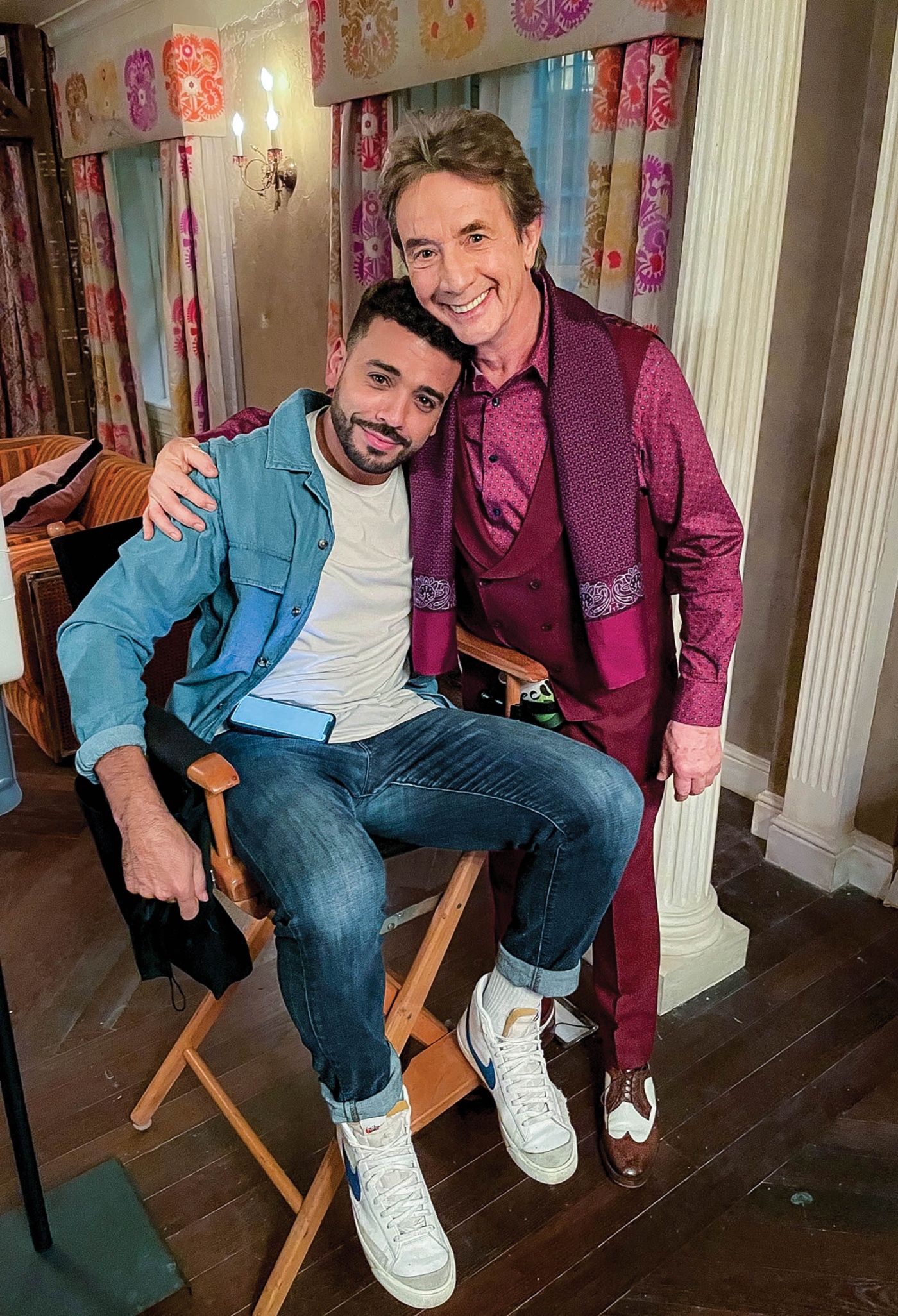 Broussard was a late bloomer in the acting world. He actually followed his
first dream and played shortstop for two unglamorous years in the Los Angeles Angels farm system after being drafted during college at LSU at Eunice. Casting about for a plan B, he figured the entertainment industry "might be interesting." When he went back to school in the University of Louisiana at Lafayette's theater program, he realized it was more than that. 
"I remember leaving that acting class, and I was like, this is it," he says. 
Broussard picked up parts here and there but wanted to develop his craft, which is how he wound up in Brown's intensive three-year master's program with Trinity Rep. His big role there was in the super hero–inspired play "Prowess," which put his athleticism to good use. Then it was on to New York, where he landed an understudy role at Lincoln Center on his first day in town, followed by another in the Broadway revival of "Take Me Out," a coming-out story set in the world of pro baseball.
The pandemic shut everything down for a while, but in the meantime, a series of one-off television roles led to his big break with Only Murders. Broussard's profile grew in the second season, when he was at the center of a secondary story line involving whether Short was his biological father. "Take Me Out" finally opened, and it won the Tony as best revival. Then came an offer to be a series regular in a new Fox show called Alert, a procedural about a missing persons unit, which is filming in Canada and expected to hit the airwaves in 2023. 
If it all sounds head-spinning, Broussard agrees, but he knows just how lucky he's been—particularly during the last few years, which he calls a "tragic, incredible blur."