The Arts
The Storyteller
Bridget Stokes '04 wins an Emmy for directing A Black Lady Sketch Show.
June 20th, 2023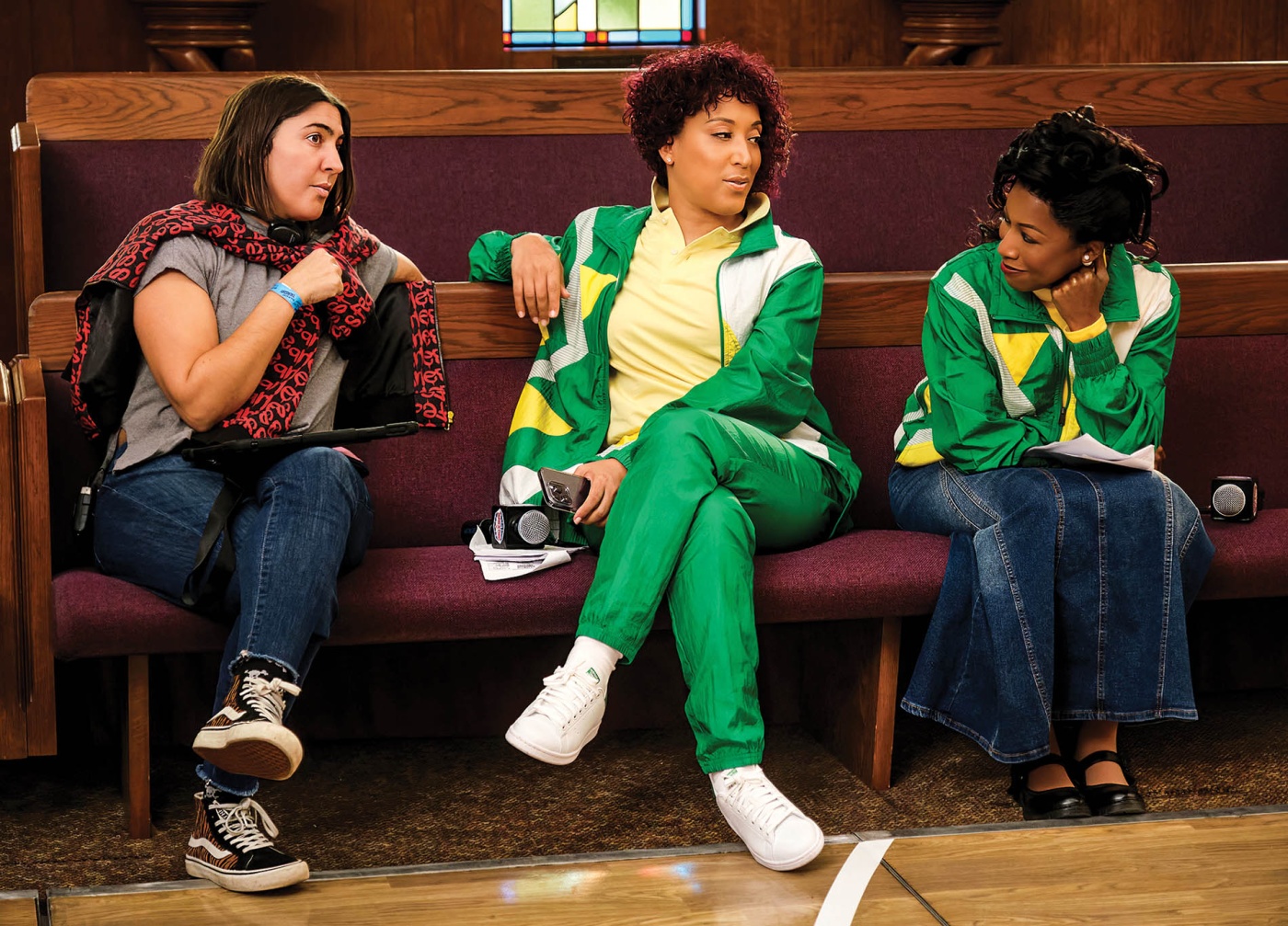 Bridget Stokes '04 has always been obsessed with stories—watching them, hearing them, telling them, and these days, directing dozens of them each season on HBO's A Black Lady Sketch Show, for which she won the 2022 Emmy for Outstanding Directing for a Variety Series at the 2022 Creative Arts Emmy Awards. She is the first Black woman to win in that category.
"Growing up I literally wore out the VHS tapes of the original Willy Wonka & the Chocolate Factory and The NeverEnding Story," says Stokes. "But sketch comedy was also an early love. In Living Color, Saturday Night Live—these were institutions to me."
She brought that obsession with storytelling to College Hill, where it was during her very first Modern Culture and Media class, talking about classic films, that she had the lightbulb moment that would set her on her career path. "I thought 'Oh wait, I could actually do this [directing] for a living?!'" For her double concentration in Semiotics and Africana Studies, she took a range of film production and writing classes—professors Anthony Cokes and the late Anani Dzidzienyo were two key mentors—arming herself to be able to hit the ground running. She had twin goals: to do it all from a non-white-male perspective, and to make people feel the same range of emotions that her early film and TV influences sparked in her.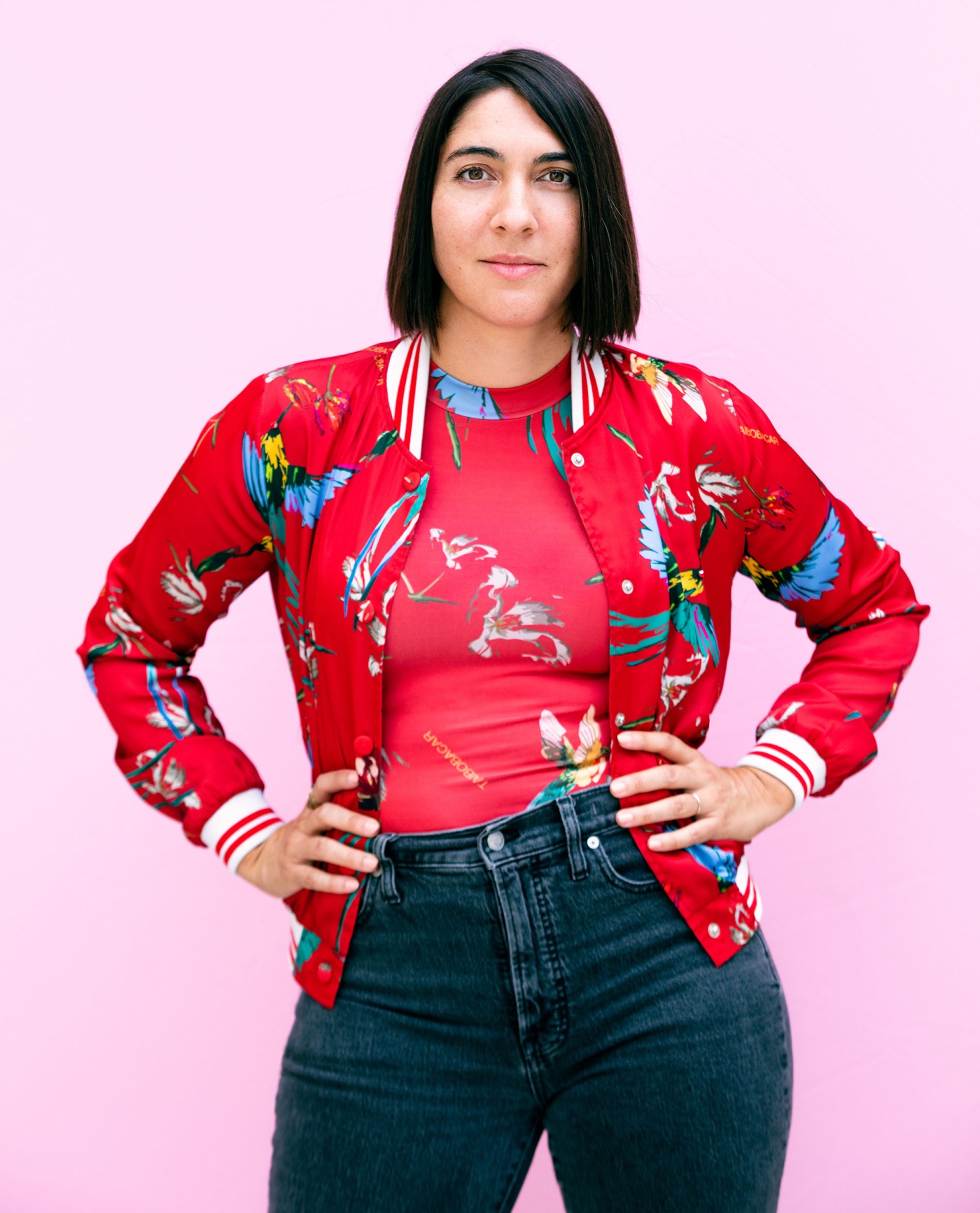 After graduation, she spent a few years working in film marketing and distribution in New York City, but soon Stokes began writing, directing, and producing her own work, including the feature films Herman & Shelly (2011), The Volunteer (2013), Think Fast (2017), and Boy Genius (2019). Now based in L.A. with her husband Sam Manhanga '07 and two children, Stokes has also worked on TV shows including The Goldbergs, Transparent, and Jane the Virgin.
At HBO, Stokes directs a variety show that (as the title proudly states) features an all-Black writer's room and cast, with frequent guest stars including icons Angela Bassett and Vanessa Williams. When she thinks about it, it's been the many connections she's forged over the years in the entertainment business that have truly helped push forward her career. "Every job has come from an introduction," she says, "and while there's a side of it that's depressing—the gatekeeping of it all, especially if you are someone who isn't great at schmoozing, and I'm not—it does show you that relationships are what reveal other potential relationships. But the key is that those relationships have to be authentic."
Being behind the camera of a sketch show with so many actors talented in improv means being ready for anything. "Sometimes the sketches start out one way on the page and can become completely transformed. And then when you get into the edit and post-production, they become this whole other, living, breathing thing. And it's just really cool to watch. You can't always predict which ones it's gonna be." While the show comes from a deliciously Black perspective, the hilarity is universal. Bringing it to as broad an audience as possible is her ultimate hope.
The recent Emmy win felt amazing, says Stokes, but the fact that it was a first for a Black woman does give a funny feeling. "I'd rather be the first person to achieve parity—that would be what I want for 2023." That said, she says she's hoping the Emmy will open new doors and make folks in Hollywood take more seriously some projects she'd like to pursue, as well as allow her to choose from the best quality projects, stories, and collaborators. She may have already won one of her industry's top honors, but keep watching—Stokes is just getting started.