Class of 1997
Aug, 2023
On January 1, 2023, Rosa Theofanis, daughter of John Theofanis '71, was sworn in as a Justice of the Third Court of Appeals, an intermediate court of appeals located in Austin, Tex.
Aug, 2023
Keith Tsz-Kit Chan was promoted to associate professor with tenure at the Silberman School of Social Work at Hunter College CUNY. His research has been funded by the National Institutes of Health, the John A. Hartford Foundation, and the Michigan Health Endowment Fund. He continues to serve as a congressional fellow of the U.S. House of Representatives Committee on Ways and Means to address issues of health equity and improve healthcare and healthcare access for millions of Americans.
Aug, 2023
Cara Anselmo writes: "26 years after Brown and I'm still in New York City, which has truly become home. In addition to my continued work at Memorial Sloan Kettering Cancer Center as a registered dietitian nutritionist, I started seeing adult private clients for nutrition in all areas of health care, from oncology to general wellness to women's health. I'd love to hear from Brown friends and alumni in the New York City area. (And I consult professionally via telehealth for those who are anywhere in the world.) I can be reached at caralanselmo@gmail.com, www.caraanselmo.com, or IG @caracaraliketheorange."
Jun, 2023
Mieka Freund Wick writes: "I live in my hometown of Washington, D.C., with my two children, Annabelle (16) and Sam (13), and my husband, David. I am the executive director of the J. Willard and Alice S. Marriott Foundation. David works in executive search for Spencer Stuart. Annabelle is a high school rower and Sam spends all of his free time on the basketball court. I'm in regular touch with Cynthia Fleming Ingelfinger, who lives with her family in Whitefish, Montana, and Danielle Taylor Holmes , who moved with her family to St. Thomas during the pandemic. I had the chance to visit with Arielle Strem en route to Maine last summer and frequently see Abigail Ross Goodman '98. I also had a fun evening catching up with Dan Joss in San Francisco while there for work last fall. There are a few classmates in and around D.C., none of whom I see very often, sadly, though Jeff Nussbaum and I keep trying. I will forever be indebted to Ted Sizer '94 PhD, who turned me on to the numerous social injustices in our country's public education system while working and studying with him as an undergrad. It is because of him that I do the work that I do and continue to love it every single day."
Jun, 2023
Karen Leitner writes that she is living with her husband, three daughters and dog Oscar in Newton, Mass. She's moved on from practicing medicine to coaching women physicians full-time and speaking on topics such as overcoming imposter syndrome, achieving gender pay equity through negotiation, digging out of chart backlog, and reclaiming free time. She can be reached at karenleitnermd@gmail.com and would enjoy helping any women physician alums who are looking to feel better.
Jun, 2023
After a COVID-induced hiatus, Lisa Amico Kristel has resurrected her New York City reading series, #YeahYouWrite (yeahyouwriteevents.com). The event features custom #LiteraryCocktail/Mocktails designed for each author, dinner/snacks, rapid-fire Q&A, and an open mic. In October, Sara Lippmann '97 read from her new novel, Lech, along with three other authors to a packed audience at Fahrenheit 451 House in Catskill, N.Y. The next event took place on January 23 at Someday Bar in Brooklyn, N.Y., with authors David Santos Donaldson, Sheila Kohler, and Bushra Rehman. Lisa would love for you to be there for the next event. To reserve a spot, email: yeahyouwritereadings@gmail.com (no cover, no minimum).
Jun, 2023
The Storyteller
Bridget Stokes '04 wins an Emmy for directing
A Black Lady Sketch Show
.
Read More
Apr, 2023
Weekly Inspiration for women
Read More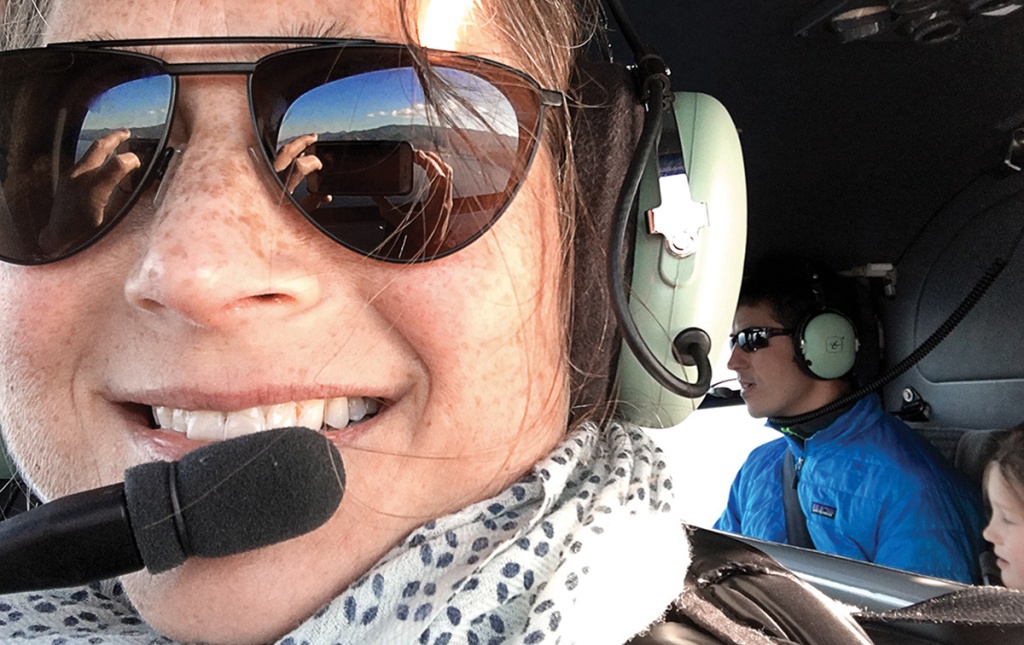 Jan, 2023
Young Whan Choi writes: "I published Sparks into Fire: Revitalizing Teacher Practice Through Collective Learning. My time at Brown was critical to this book. The strong service orientation at Brown inspired me to teach after school with Providence Summerbridge Program, which in turn led to my career in teaching. As an educator in Oakland Unified School District, I wrote our board policy on ethnic studies and led the expansion of ethnic studies classes to more than 1,500 ninth graders annually."
Jan, 2023
A Little Glitz
The Nines brings a cozy elegance to Manhattan's NoHo
Read More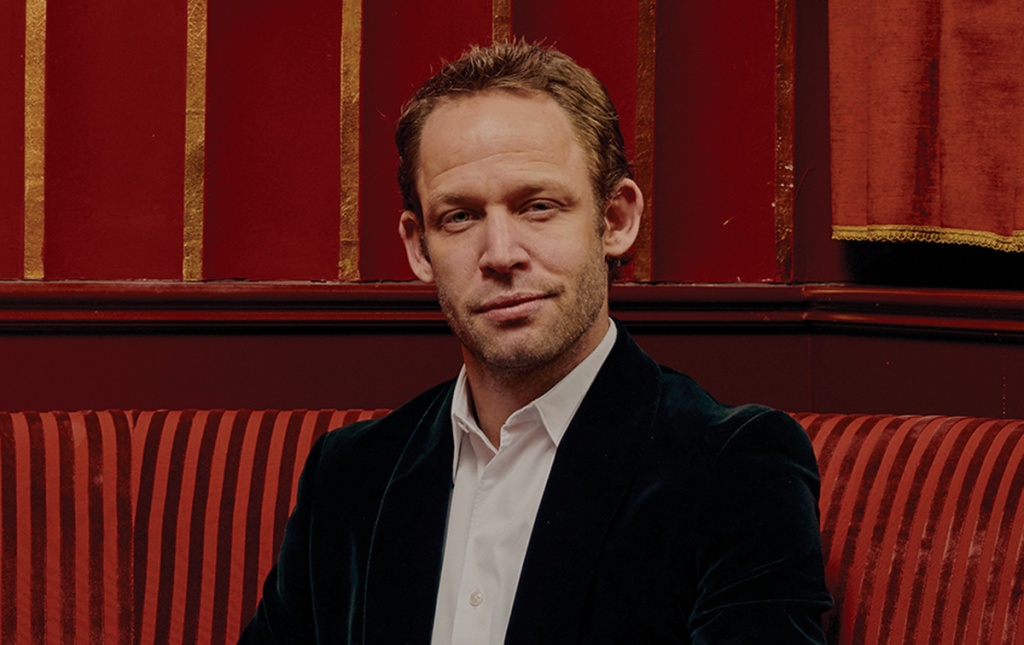 Nov, 2022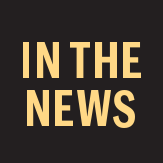 Jennifer L. Martin '97 became the president of the American Academy of Sleep Medicine board of directors during the membership meeting at SLEEP 2022, the 36th annual meeting of the Associated Professional Sleep Societies. Under Martin's leadership, the AASM will continue to raise awareness that sleep is essential to health and will supply resources and education for healthcare professionals, patients and the public. One of her priorities as president will be for the AASM to collaborate with other stakeholders to identify and prioritize strategies to increase access to high-quality care for insomnia disorder.
Oct, 2022
The Vegan Rabbi
Akiva Gersh '97 returns to the Garden of Eden
Read More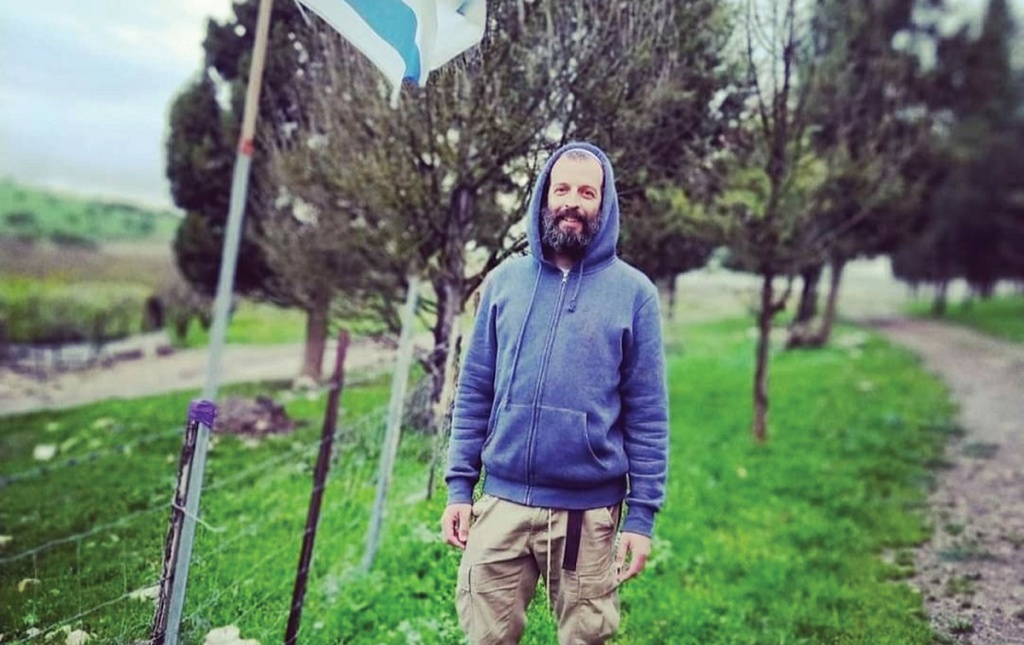 Aug, 2022
Jeff Nussbaum published Undelivered: The Never-Heard Speeches that Would Have Rewritten History. He writes: "The seed of Undelivered was planted on Election Night, 2000, when I was a 25-year-old speechwriter for Al Gore, and was left holding three drafts of a speech that was never delivered: a victory speech, a concession speech, and a victory speech modified to include a defense of the electoral college (on the assumption that Gore would win the electoral college but lose the popular vote). This sent me on a 20-year quest to find and reconstruct the circumstances around historically significant undelivered speeches. In total, there are 15 chapters covering about 20 speeches. In each chapter, I recreate the moment in history where an alternate outcome was so likely that a speech was drafted to account for it, share the (often unseen) speech, and describe a little bit of what the speech demonstrated about the speechwriting process and leadership more broadly."
Aug, 2022
Rebecca Bonanno joined her father Richard Bonanno '68 on the board of directors of Transitional Services of New York for Long Island and Haven House/Bridges, joint organizations that provide supportive housing to adults and families. Richard has served on the board since 1978. He retired from family medical practice in 2020. Rebecca is an associate professor of human services at SUNY Empire State College and is serving as student mental health faculty fellow.
Aug, 2022
Jerry Levine writes: "In February and early March, I underwent cataract removal and new lens implants in each eye leading to amazing improvement. This operation is commonplace for people in our age group, but how many of us can claim that it was done by a Brown alumnus? In this case, Edward Lai '97, a senior surgeon in the department of ophthalmology at the Weill Cornell Division of NY-Presbyterian Hospital."
Jun, 2022
Ugly Freedoms by Elisabeth Anker was published by Duke University Press in January. Elisabeth is associate professor of American Studies and Political Science at George Washington Univ. and author of Orgies of Feeling: Melodrama and the Politics of Freedom, also published by Duke University Press. Her new book reckons with the complex legacy of freedom offered by liberal American democracy, identifying modes of "ugly freedom" that can lead to domination or provide a source of emancipatory potential.
Apr, 2022
Sara Lippmann's JERKS—a collection of short stories that Steve Almond calls "daring and fearless"—was published in March by the Mason Jar Press, an independent publisher in Baltimore.
Apr, 2022
Rachel Salguero Kowalsky writes: "My short story, 'The Billboard,' was selected as the winner of the inaugural New England Journal of Medicine fiction contest."
Jan, 2022
Asymmetrical Beauty
Sarah Ruhl '97, '01 MFA, on her decade-long struggle with facial palsy
Read More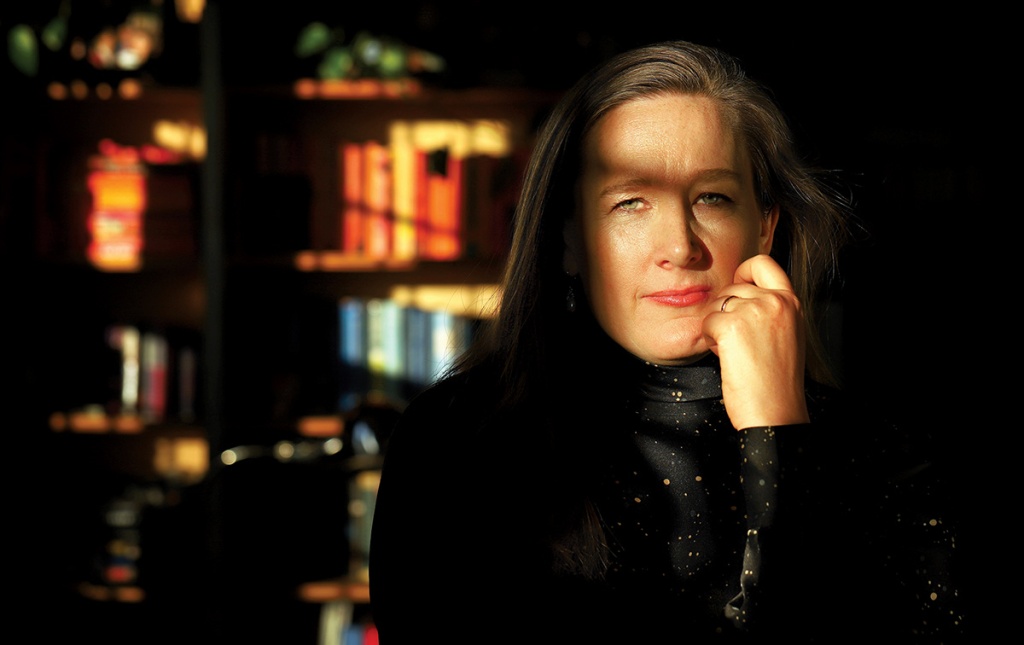 Nov, 2021
Rebecca Witonsky writes: "I am working as a research analyst in disability policy for national disability policy consultancy Griffin Hammis with a focus on self-employment. My role includes managing a policy database on self-employment for people with disabilities with a focus on analyzing the policies of Vocational Rehabilitation and blind VR agencies regarding self-employment; conducting research on TikTok, Facebook, and social media for nontraditional employment seekers; developing and writing research articles and briefs on issues related to self-employment for people with disabilities and the challenges of VR agencies in managing self-employment; taking an intensive course in public benefits for people with disabilities, which will prepare me to become an expert in this topic; and managing a database of Small Business Administration/Small Business Development Centers research as well. I am fluent in Spanish and happy with my current role. I would welcome the opportunity to network and connect with other Brown alumni in the disability policy space so we can share ideas about how to improve housing and job conditions for people with disabilities."
Nov, 2021
Channeling Joe
The art and science of presidential speechwriting
Read More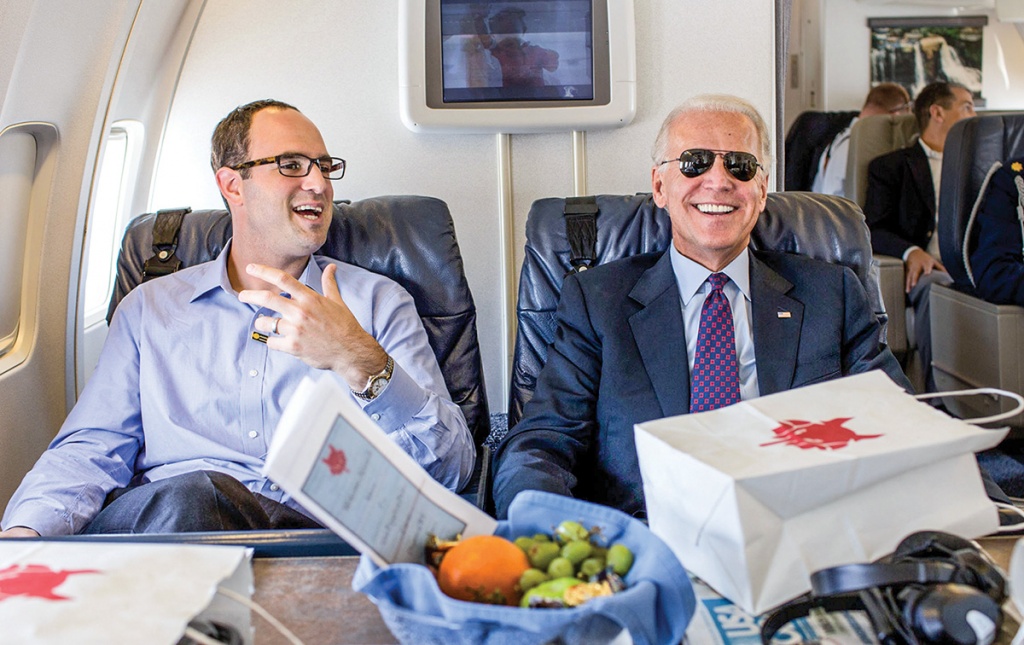 Aug, 2021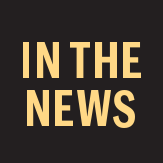 Michael J. Hsu '97 has been appointed by U.S. Treasury Secretary Janet Yellen '67 as the first deputy comptroller of the Office of the Comptroller of the Currency (OCC) and will assume the role of acting comptroller. He joins the OCC from the Federal Reserve, where he was associate director in the division of supervision and regulation.
Aug, 2021
Rebecca Witonsky writes: "I work for disability policy consultancy Griffin-Hammis Associates as a disability policy researcher. My work involves collecting and creating policy summaries for the vocational rehabilitation and blind vocational rehabilitation agencies. I also work on social media projects for employment seekers with disabilities and develop a database of small business development centers."
Aug, 2021
Page Sargisson writes: "I opened a jewelry store/studio on Atlantic Avenue in Brooklyn. It seems crazy to open during a pandemic but I think people are craving handmade pieces made locally. We're also selling pottery made by Dave Herbstman '90 and my husband Peter Robbins '92. Please stop by and say hello if you are in the neighborhood."
Aug, 2021
Karen Leitner started a coaching business for female physicians to help them lessen burnout and better their lives. She can be reached at karenleitnermd@gmail.com.
Jun, 2021
Julia Zarankin writes: "I have published a book about my (mis)adventures in birdwatching called Field Notes From an Unintentional Birder. It was favorably reviewed by the Minneapolis Star Tribune and Kirkus and was enthusiastically recommended by Margaret Atwood on Twitter. Here in Canada, the book was a bestseller and was recommended by the Globe and Mail as one of their Top 100 books of 2020. Birdwatching is very much in the news these days as one of the few activities that we can practice safely during the pandemic. I wrote a piece for Audubon about how birds make us happier (and there's now science to prove the main thesis of my book)."
Jun, 2021
Jon Fasman published We See It All: Liberty and Justice in an Age of Perpetual Surveillance with PublicAffairs. Currently U.S. digital editor of the Economist, Jon examines the legal, political, and moral issues surrounding how the police and justice system use surveillance technology.
Jun, 2021
Fresh Ink for June–Aug 2021
Books by Julia Zarankin '97, Jennifer Dupee '96, and Claire Holroyde '01
Read More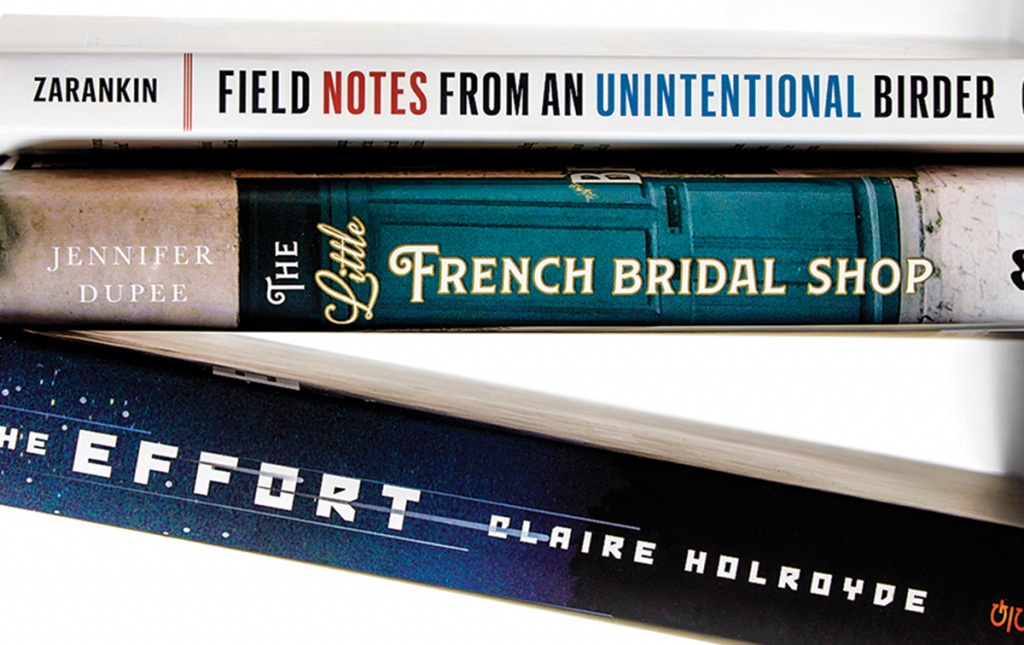 Aug, 2020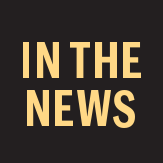 BBC Studios named Rebecca Glashow '97 president of BBC Studios-Americas. She will lead the region's strategy to develop the company's diversified distribution business activities in the U.S., Canada, and Latin American. She previously worked at Viacom-owned YouTube brand Awesomeness, where she was responsible for overseeing distribution deals for Awesomeness digital content, AwesomenessTV series, and Awesomeness Films on all platforms worldwide.
Jun, 2020
Fresh Ink
Books by Sarah Ruhl '97 '01 MFA, David Jarmul '75, and Andrew Altschul '91
Read More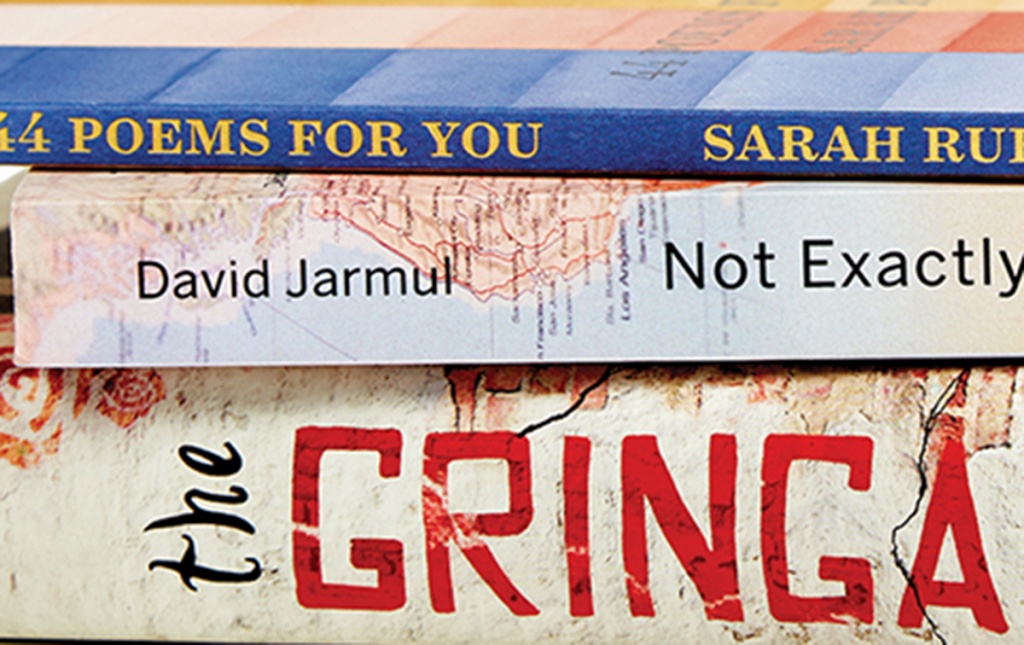 Jun, 2020
Battling the Beast
Working the frontlines for the CDC
Read More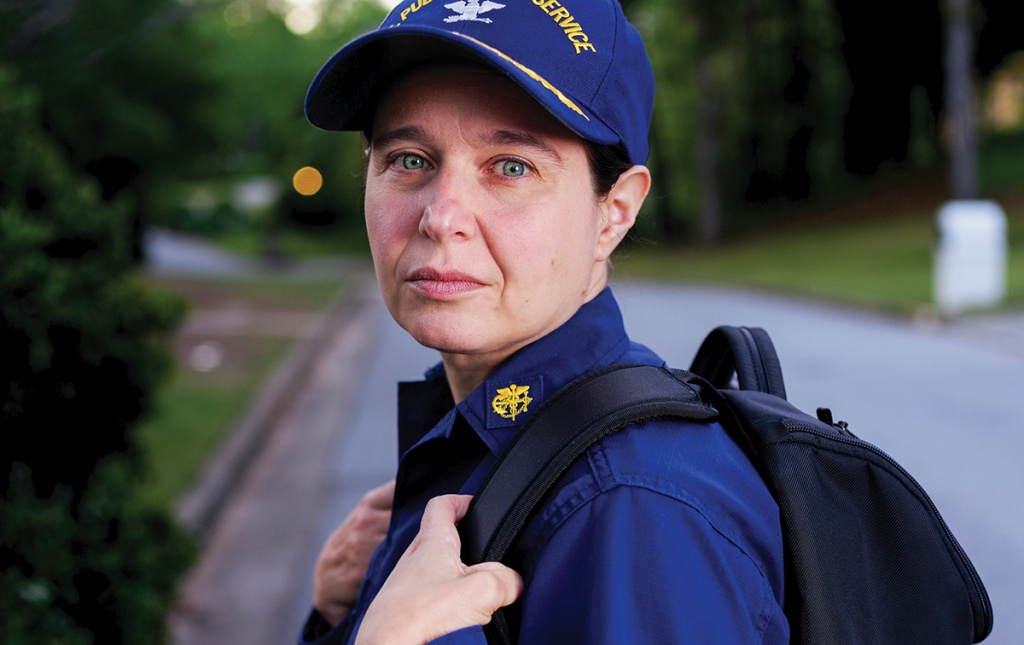 Apr, 2020
Elana Horwich is on tour with her comedic cookbook-memoir Meal and a Spiel: How to be a Badass in the Kitchen. The book is based on her experiences living in Italy while taking time off from Brown, which ultimately led her to become an Italian studies major. She spoke at The Strand Bookstore in New York City and was interviewed by Andrew Shapiro '90.
Jan, 2020
Sushma Joshi's exhibition of paintings about the Nepal earthquake in the group exhibit The Art of Resilience opened at the World Bank in October and runs through January.
Jan, 2020
DIY Influencer
A craft blogger takes off
Read More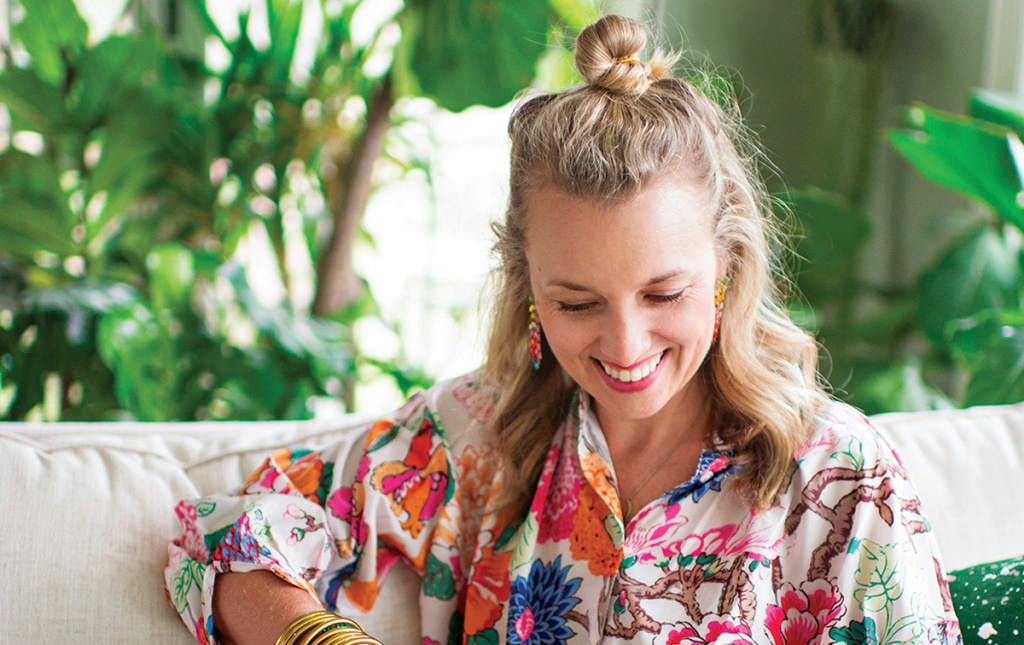 Nov, 2019
Fresh Ink
New books by Courtney Maum '01, Louise Aronson '86, and Lauren Acampora '97
Read More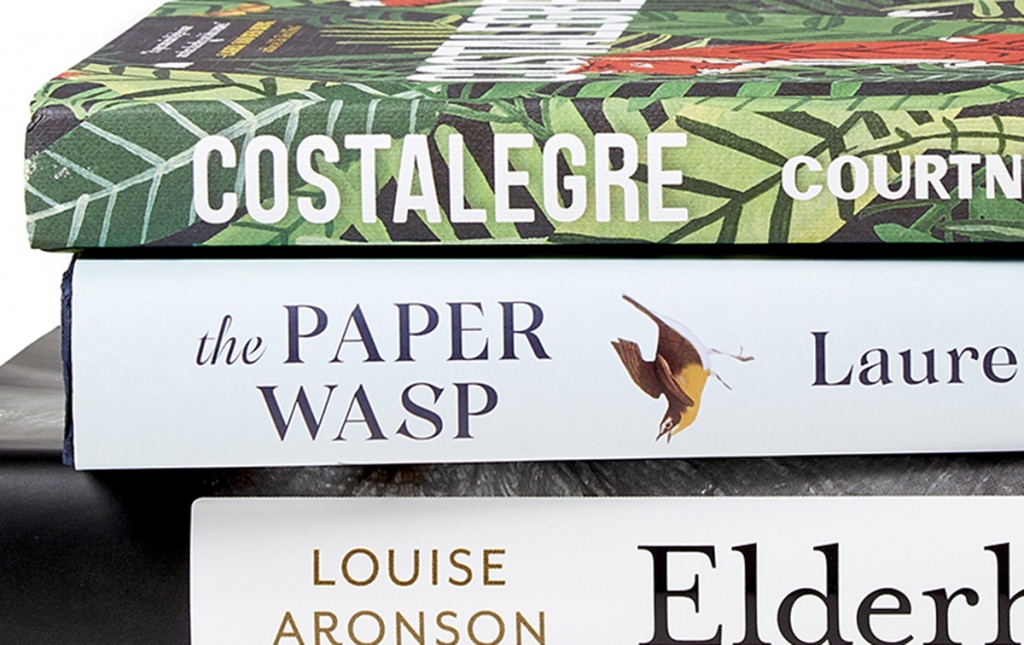 Sep, 2019
Lauren Acampora's debut novel, The Paper Wasp, was published on June 11 by Grove Press.
May, 2019
Hope Rias '97 MAT writes: "After graduating, I taught high school in New York City; Durban, South Africa; and Indianapolis, before pursuing my PhD. I completed my PhD in Education Leadership and Policy Studies at Indiana University in 2016. I am now working as an education professor at Bridgewater College in Bridgewater, Virginia. I published my first monograph, titled St. Louis School Desegregation: Patterns of Progress and Peril (2019 Palgrave Macmillan). In it, I examine Missouri's history of soft racism to show how schools evaded desegregation until the 1980s. In the final chapter, I look at the police killing of Michael Brown in 2014 to show that his school never desegregated. I offer the suggestion that the lack of cultural interaction and lack of school financial resources that Brown endured as a result of faulty school policy represent the worst case scenario. I plead with education policymakers to revisit desegregation policies to eliminate the contemporary problem of school segregation."
May, 2019
Lee Jamieson Englert writes that in keeping with Brown's ongoing commitment to support first-generation students, Tom and Kate Egan Gilbane '97 hosted an event in Boston in conjunction with The Steppingstone Foundation, a college access nonprofit supporting underserved students in the Boston area. Assistant Dean of the College for International Students and Associate Director of the Mellon Mays Undergraduate Fellowship Program at Brown, Dr. Asabe Poloma, was the guest speaker.
May, 2019
Erg Don't Lie
An Olympic hopeful smashes a 22-year record
Read More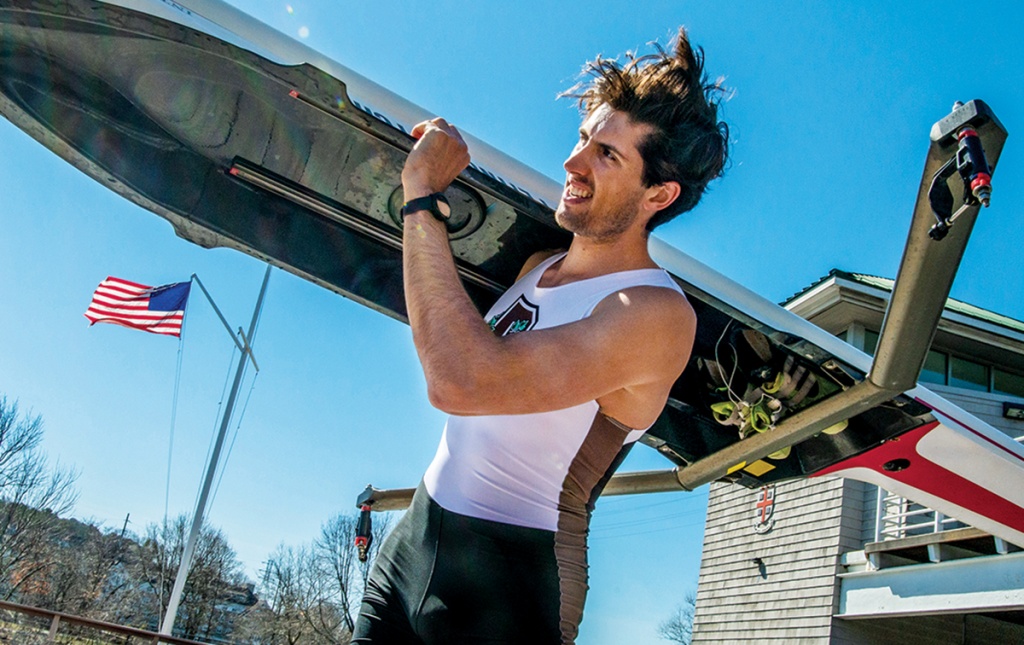 Mar, 2019
David Salguero and Alison Carroll were married on Sept. 22 at St. Francis Winery in Sonoma Valley, Calif. In attendance were more than a dozen Brown alumni from different years, including David's sister Rachel Salguero Kowalsky '97 and groomsman Kevin Smith. The couple met at a London Business School alumni event in 2016 and now live in Palo Alto, Calif.
Jan, 2019
Different Normal
"Autism in Heels" is a new memoir about life on the spectrum
Read More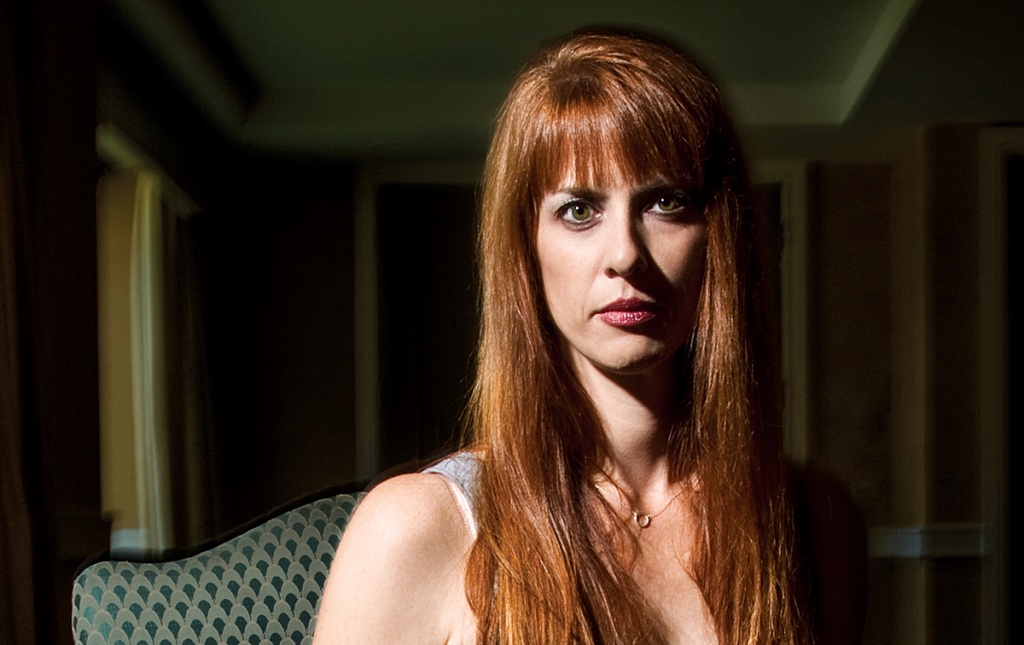 Jan, 2019
Meryl Smith Raskin has been retired from a long career in IT for 11 years now. She has four grandchildren, three on the East Coast and one on the West Coast. She writes: "After four sons, I am thrilled to have three granddaughters and one grandson so far. Besides enjoying them, I still do a lot of volunteer work for my synagogue and take courses at Osher Lifelong Learning Institute in Philadelphia. Olivia, 11, and Eli, 9, are the children of our son, Eric '97 and his wife, Robin."
Nov, 2018
Walkout Celebration
This year's Black Alumni Reunion honored the 50th anniversary of a seminal event in Brown history
Read More
Jul, 2018
Allen Thomas continues to enjoy his work at the Pingry School, where he is a Spanish teacher and middle school academic dean. His daughter started kindergarten this year, and his wife is a nurse at Morristown Medical Center in Morristown, N.J.
May, 2018
Don and Geraldine Lemoi Williams continue to enjoy the freedom of retirement: traveling to new places and spending time at their vacation cottage in Nags Head, N.C. They treasure time spent with their children and six grandchildren. Their son, Scott E. Williams '96, is a professor and researcher at UNC Chapel Hill; their daughter Kristin Williams Fiori '97, her husband Nick Fiori '96, and their three children live in Brooklyn, N.Y. and are teachers and administrators at St. Ann's School; and their youngest, Laura Sanders, is the director of fraternities and sororities at Syracuse Univ.
May, 2018
Ian Maisel accepted a position as a senior designer for Alexandria Real Estate Equities Inc. in early 2017. Ian specializes in C-level presentation design and 4k video production for large-scale video walls in commercial technology and life science buildings. He directed his first San Francisco Bay Area commercial real estate photo shoot. View Ian's portfolio of design and illustration work for Bare Minerals, TED, Autodesk, and Lawrence Berkeley National Lab at ianmaisel.com.
May, 2018
Kristin Williams Fiori (see Don and Geraldine Lemoi Williams '70).
Jan, 2018
Catalina Hoyos-Lago was part of a Brown cousin's family reunion in Cali, Colombia. In attendance were Enrique Eder '97, Harold Eder '88, Santiago Eder '86, and Carlos Felipe Mejia '90.
Tony Cabral (see Annalise Van Meurs '14 '18 MD).
Enrique Eder (see Catalina Hoyos-Lago '92).
Sara Shneiderman (see Sabina Magliocco '80).
From the November/December 2017 Issue
Send your news to the BAM at alumni_magazine@brown.edu

Elizabeth Lepore Jones founded a new furniture company, Manoir, which offers classic, European-inspired furniture and home décor with a modern sensibility.
From the September/October 2017 Issue
Send your news to the BAM at alumni_magazine@brown.edu
From the July/August 2017 Issue
Send your news to the BAM at alumni_magazine@brown.edu
From the May/June 2017 Issue
Send your news to the BAM at alumni_magazine@brown.edu
Stephanie Horn Richling '01 MD (see Sally Kusnitz Horn '68).
From the January/February 2017 Issue
2017 is calling your name—yes, it's our 20-year reunion coming up, and we hope to see you all on College Hill May 26–28. More details are coming soon, but please join our Facebook '97 alum group at facebook.com/groups/5690450813/?hc_ref=SEARCH and bookmark our Brown reunion page site google.com/a/brown.edu/brown-class-of-1997/ , where we'll be sharing exciting new developments. Don't forget to book your accommodations and get all your Brunonian peeps to come.
Sam Karp's film, Healed: Music, Medicine and Life with MS, aired nationally on PBS. Narrated by Wynton Marsalis, the documentary chronicles a once-prominent trumpet soloist and his struggle with multiple sclerosis. Visit healedthefilm.com for more information.
From the November/December 2016 Issue
Nick Rosenberg and his wife, Heidi, write that they are enjoying raising their two children (6 and 1½) in Arlington, Mass. Nick celebrated two years as cofounding partner of the law firm Gardner & Rosenberg P.C. in Boston, litigating a variety of business, real estate, environmen tal, and insurance disputes on behalf of individuals and companies. He also serves as vice chair of the Boston Board of Summer Search, a youth development organization dedicated to assisting low-income high school students on their path to becoming college-educated leaders.
Peter Vessenes writes: "I just finished a beach vacation in Delaware with Christina Perez Bowman, Amy Rosoff Sampson, and our spouses, friends, and the following Bruno-parented children; Olivia, Esmé, Amelia, John, Stella, Sphiwo, and Roy. That's a lot of kids. Everyone seems to be tanner, calmer, and happier than we were in the late '90s. Amy was finishing another master's degree, so we even got to stay up late and relive some late-night study sessions. Very satisfying. Christina has started a construction company in Newton, Massachusetts, and I've had very interesting career time the last five years in Bitcoin-land."
From the September/October 2016 Issue
Gilonne d'Origny works at New Harvest accelerating research to harvest meat, milk, eggs, and leather from cell cultures, not animals. Gilonne writes: "Renewable energy is so yesterday, cellular agriculture is where we now can have the greatest impact on climate, water, health, food security, and injustice. Our work is hugely impactful. Support our work and check us out at www.new-harvest.org ."
From the July/August 2016 Issue
Sara Lippman (see Lisa Amico Kristen '83).
From the May/June 2016 Issue
Paige Cokos Rien published her book Love the House You're In. She writes: "It's been a labor of love about treating our homes for the sacred places they are and embracing the lifelong journey that is making a home. I am pretty sure it's the only interior design book without a single photograph and the only one that puts the sole focus on the reader."
Shari Hirshman Shapiro writes: "After more than 10 years as a lawyer and lobbyist in Philadelphia, I have seen the political environment in the United States become drastically more partisan and fragmented. Out of my frustration, iVocate was born. iVocate is a B2B public policy advocacy management platform for government relations professionals and uses data-driven content to bring together organizations with similar policy goals across party, interest, and geographic lines."
From the March/April 2016 Issue
Molly Wanning Cooper has lived in San Francisco for 17 years. She does design work at Catabolic Design, contributing to projects such as patient remote monitoring interfaces and a database-driven website for standardizing information about construction materials. She writes: "My daughter is 7 and loves to read and draw. My husband likes to hunt."
Last July, Kirsten B. Ellicson and her husband, Charles Railliet, brought their 2½-year-old son, Aksel Joseph Irankunda Ellicson-Railliet, home from Bujumbura, Burundi, to Paris, France. Kirsten writes: "Life with Aksel is pure joy and nonstop fun!"
From the January/February 2016 Issue
Elena Juris and Kristan Markey (Colorado College '98) welcomed their son, Lukas, in July. Elena writes: "He is very healthy, and I'm enjoying a brief break from my current position as the acting director of the National Institutes of Health Training Center. I've been with the NIH for eight years now in the office of the director, and I am serving as an executive coach for NIH leaders and private sector/nonprofit executives in the Washington, D.C., metro area on the side. Never a dull moment." The second edition of her patient guide to complex regional pain syndrome, Positive Options for Complex Regional Pain Syndrome (CRPS): Self-Help and Treatment, was released last year.
From the November/December 2015 Issue
Amanda Hawk writes: "I am thrilled to have recently moved to Paris for a new job opportunity. I'm still working for LVMH, but have switched from champagne to cognac, as global brand director for Hennessy. Very different and very exciting! Slowly but surely I am getting acclimated to my new city and would love to hear from fellow Brown grads who have also made Paris their home (especially if they know where to go to watch an NFL game)."

Todd Sullivan (see Daniel Sullivan '66).

Andrew Varela, principal of One Office Architects, accepted on behalf of the company the 2015 Bronze Award of Merit from the Society of American Registered Architects for a private residence in northwestern Spain.

Rebecca Witonsky writes: "I discovered my autism in 2011. I worked for the Dan Marino Foundation in 2013–14 as an instructor in personal finance and entrepreneurship, and I now have my own business called Essential Business Planning, in which I write business plans for people with disabilities and the general community. I welcome visits from friends and also persons seeking business plans."
From the May/June 2015 Issue
Antonio Cabral (see Araceli Mendez '12).
From the March/April 2015 Issue
Joseph Allen, Jay Bakhru, and Hector Ortiz (see Alexandra Ocampo Carr '06).

Jon Fasman was appointed last summer to be Southeast Asia Bureau Chief for the Economist. He covers the region from Singapore, where he lives with his wife and two sons.

Samuel Go received the 2014 "Best Lawyers under 40" award from the National Asian Pacific American Bar Association. He serves as senior litigation counsel at the U.S. Department of Justice in Washington, D.C.
From the January/February 2015 Issue
Eric Raskin published his first book, The Moneymaker Effect: The Inside Story of the Tournament That Forever Changed Poker. The book is an expansion of his Grantland article, "When We Held Kings," which Sports Illustrated honored as among the "Best Journalism of 2013."

Chris Sharp published The Elementalists, the first book in a series. He writes that it "has started garnering praise that will hopefully grow in the weeks and months to come."
From the November/December 2014 Issue
Clare J. Olsen announces the recent publication of Collaborations in Architecture and Engineering by Routledge, coauthored with engineer Sinead MacNamara (PhD, Princeton). The text discusses the challenges and rewards of interdisciplinary collaborations and features in-depth case studies describing the processes involved in designing and realizing complex architectural projects. She writes: "It was the courses I took from Professor Neumann that inspired me to obtain a master's of architecture (from UCLA) and later go on to teach courses in design and digital marketing. I'm currently an assistant professor in architecture at Cal Poly San Luis Obispo."

Allen Thomas is starting a new position this year as a middle school Spanish teacher and sixth-grade advisor at The Pingry School, in Basking Ridge, N. J.
From the September/October 2014 Issue
Josh Richman and Anish Sheth '98, '01 MD announce the third book in their poop trilogy. On the heels of their best-selling What's Your Poo Telling You? and their critically acclaimed What's My Pee Telling Me?, What's Your Baby's Poo Telling You? is now available as an essential guide for new parents. Anish is a gastroenterologist at Princeton Medical Center, and Josh is the vice president of business development for Bloom Energy. Their side passion for writing about all things Brown was inspired during their years together on College Hill.
From the July/August 2014 Issue
Rebekah Scheinfeld and Benjamin Seigle '98 AM announce the July 19, 2013, birth of their daughter, Phoebe. In addition, Mayor Rahm Emanuel appointed Rebekah commissioner of the Chicago Department of Transportation.
From the May/June 2014 Issue
Zack Pitt-Smith was named 2013 Teacher of the Year in Oakland, Calif.
Alysia D. Turner Townsend '01 MD and her husband, Daniel Townsend (Indiana Univ. '00), announce the October birth of Xavier. They have three other children: Ella, Isaac, and Reuben. The family lives in southern Wisconsin.
Stephen Whiteman (see Margery Goddard Whiteman '62).
From the March/April 2014 Issue
Jane Fronek '99 MAT became a certified Amrit Yoga Teacher (RYT 200) in April 2013. In September, she began teaching weekly classes at Santosha Yoga Studio in Cranston, R.I. To kick off 2014, she hosted a special New Year's Day class.
Jason McCullough has been promoted to counsel at Davis Polk & Wardwell LLP. He is in Davis Polk's litigation department, residing in Hong Kong.
From the September/October 2013 Issue
Michael Catapano (See Engagements & Weddings, Jacqueline Yee '03).
Dan Forbes (See Engagements & Weddings, Jacqueline Yee '03).
From the May/June 2013 Issue
Kristin Williams Fiori (See Geraldine Lemoi Williams '70).
From the January/February 2013 Issue
Kirsten B. Ellicson received her PhD in French literature from Columbia in October. She lives and works in Paris.
Kevin C. Klein writes: "After nine years with the Metro Nashville Department of Law and fresh off a big win in a class-action school desegregation case, I have started my own law firm, The Klein Law Office, PLLC. The firm will represent businesses, local governments, and individuals in state and federal court, with an emphasis on employment law and municipal defense."
From the September/October 2012 Issue
Robert Meguid '02 MD completed a cardiothoracic fellowship at the Univ. of Washington in Seattle and has taken a faculty position in cardiothoracic surgery at the Univ. of Colorado in Denver. He and his wife, Cheryl, relocated in July.
Allen Thomas (see Gordon and Deborah Allen Thomas '65).
From the March/April 2012 Issue
Jason McCullough received an award for his commitment to clients and his passion for protecting the rights of domestic violence victims at the Sanctuary for Families Above and Beyond Pro Bono Achievement Awards & Benefit in New York City in November.
From the January/February 2012 Issue
Mieka Freund Wick lives with her husband, David, and children—Annabelle, 5, and Sam, 2—in Bethesda, Md. Mieka is executive director of CityBridge Foundation, a family foundation created to build a system of great schools in Washington, D.C. David is the chief development officer of the KIPP Foundation, a network of the highest-performing U.S. charter schools.
Kate O'Sullivan Williams writes: "We reluctantly left Brookline for a house in the suburbs on Boston's South Shore this summer, after Liam, now 16 months, spent the first year of his life sleeping—and not sleeping—in our bedroom. He joined big sister Clara, who will be 5 in January. We hope to introduce them to lots of old friends at the reunion."
From the November/December 2011 Issue
Sushma Joshi writes: "My book, End of the World, was long-listed for the Frank O'Connor Short Story Award in 2009. It is now out in its second edition through Sansar Media. It is being distributed in Thailand, Hong Kong, and Singapore, and soon to be in independent bookstores in the United States."
From the July/August 2011 Issue
Nicholas Lombardo received a PhD from Cambridge Univ. last November. Since completing his studies at Cambridge, he has been a visiting fellow at the Univ. of Fribourg in Switzerland. His monograph, The Logic of Desire, published by Catholic Univ. of America Press, received a Templeton Award.
From the March/April 2011 Issue
Stephanie Boutin, Jessica Burness '01 MD, and Patrick Gaffney (see Engagements & Weddings, Nora Meghan Kruk '97).
Amanda Hawk (see Janet Levin Hawk '67).
Nora Meghan Kruk (see Engagements & Weddings).
From the January/February 2011 Issue
Canyon Lew and Susan Bing Hsia Lew (see Engagements & Weddings, Alex Lew '02).
From the September/October 2010 Issue
Amy Checkoway and her husband, David Meretta, announce the Mar. 6 birth of their second son, Isaac Leon Meretta. He and his big brother, Eli, are doing well. They still live in Somerville, Mass.
Saryn Goldberg married Chris Elam '98 in a weekend-long wedding held at a summer camp outside of New York City. They write that they were thrilled to have so many good friends from Brown there to play and celebrate with them, including Erin de Losier, Peter and Jess Ramsey Ellis '98 (at whose wedding Saryn and Chris met), Daniel Gillmor '98, Jessi Hempel, Renya Larson '96, John McGreevy, Naomi Murray, Kirthi Reddy, Stewart Reichling '10, Jill Samuels '98, Sylvia Smullin '98, Nick Yagoda '98, and Professor Sharvan Kumar. Zombie tag, capture-the-flag, and raucous dancing were enjoyed by all. Saryn and Chris will continue to call Brooklyn, N.Y., home. Chris is in his tenth year of running his dance company, Misnomer Dance Theater. Saryn is a professor at Hofstra Univ., where she teaches engineering.
Liana Kretschmar McCabe (see Jed Wolpaw '02).
From the July/August 2010 Issue
Jessica Leader's first novel for young readers, Nice and Mean, was published by Simon & Schuster/Aladdin in June. She writes: "Nice and Mean tells the story of two girls, one nice, one mean, who face off in their middle school video elective." Read more about the book at www.jessicaleader.com.
Jonathan M. Stein opened a law firm in New York City in March. He lives in Great Neck, N.Y., with his wife, Mollie, and 1-year-old daughter Kylie.
Stephen Whiteman (see Elizabeth Dickson '07).
From the May/June 2010 Issue
Rajib Chanda was named a partner at Ropes and Gray LLP in its Washington, D.C., office in November. He specializes in representing clients in the investment management industry.
Amanda Hawk moved to New York City to join Heineken USA. She looks forward to reconnecting with the Brown network in New York City.
Hannah Burton Laurison, her husband, Daniel Laurison, and their daughter, Ingrid, are happy to announce the Feb. 5 arrival of Freja Aspen Laurison. Before heading out on maternity leave, Hannah worked with Alyssa Mudd '96 to produce a series of podcasts examining how collaboration between public agencies is improving health outcomes in some of the Bay Area's poorest communities.
Paige Cokos Rien and her husband, Francis, announce the Christmas Eve birth of their second son, Luke.
David Schwartz writes that on Jan. 17 Asia Wong '98 wed Doug Crowell in Southport Hall, New Orleans. "Attending were Jeremy Harley '98, Ismail Lawal '99, Seth Ludman '99, Jon Niborg-Speier '00, Vivian Rosenthal '98, Peter Winch '98, David Schwartz, Liz Stoll, and a host of non-Brunonian friends and family."
From the March/April 2010 Issue
Neil Hausmann (see Laura Flink Epstein'04).
Eric Raskin and his wife, Robin, announce the Sept. 21 birth of their son, Eli Maxwell Raskin. Eli was welcomed by his big sister, Olivia; his grandmother, Meryl Smith Raskin '66; and his great-great uncle, Bernie Bell '42. Eric writes: "Eli and Olivia will both strive to become fifth-generation Brunonians sometime in the 2020s."
Danya Ruttenberg (see Lev Nelson '04).
From the January/February 2010 Issue
Vanessa Toney Bobb '97, '04 PhD, '06 MD (see Daniel Warren '06 PhD).
Kimberly Burkland Pray graduated with an LL.M. in taxation from the Univ. of Washington School of Law and a J.D. from Gonzaga Univ. School of Law. She now works as the assistant director of the Univ. of Oregon School of Law Green Business Initiative, which is based in the recently renovated LEED gold-certified White Stag Building in Portland. .
Jason Kachel (see Danielle Horwich Eisenberg '01).
Megan Cornwall Piccini and her husband, Jon, announce the birth of their daughter, Anna Elizabeth. She joins her older brother, Jonathan, who turned 2 in December.
From the November/December 2009 Issue
Tej Desai writes: "After ten years in sunny California and five years with Fox Studios, I relocated to Princeton, New Jersey, and joined New Video Group in New York as global vice president of marketing. My wife, Priya Vasudev (Cornell '96), joined a private ophthalmology practice in the area. Our sons, Armaan, 3, and Milan, 2, are enjoying the East Coast summer and are being spoiled by their grandparents. We often miss our southern California friends and the weather, of course!"
Allen Thomas married Erin Lampinen on August 15 at St. James Church in Long Branch, N.J. In attendance were groomsmen Neil Ashar and Eric Wolff '96, as well as Allen's parents, Gordon '65 and Deborah Allen Thomas '65, and Patience Thomas '71, David Bodnick, Katie Lesch Bodnick, Garner Gollatz, Chris Popp, Garth Shaneyfelt '94, and Alicia Svenson. Robert Thomas '38, Allen's grandfather, and Shirley Gordon (retired from the anthropology department staff) were unable to attend for health reasons but look forward to seeing the married couple soon. Allen and Erin live in Brooklyn. Allen teaches third grade at PS 333, the Manhattan School for Children, and Erin is an account manager for the media-monitoring firm Burrelles Luce.
From the September/October 2009 Issue
Joshua Kurland married Meredith Toomey on May 3 in Woodbury, N.Y. In attendance were: Daniel Press, Sandra Shim, Glenn Strauss, Jeremy Flax, Holly Thomas, Michael Jensen, Eliza Sporn '95, John Bartlett '95, David Morenoff '95, and Lori Goldstein Schiffer '99.
Sarah Ruhl '01 MFA (see Lila Rose Kaplan '02).
From the July/August 2009 Issue
Jonathan M. Stein and his wife, Mollie Stein (Rutgers '00), announce the Mar. 22 birth of Kylie Joy Stein at Long Island Jewish Hospital in New York. They write that Kylie's uncle, Joshua Stein '01, is equally thrilled, and they look forward to the Stein family's second generation at Brown.
From the May/June 2009 Issue
Paul J. Choquette III was named vice president of Gilbane Building Company on Feb. 5. Paul serves as area manager in the company's northern New England office in Manchester, N.H., leading business operations and sales activities.
Jeff Ellenbogen (see Paul Ellenbogen '69).
From the January/February 2009 Issue
Kate Lancaster still lives in Paris, where she works for the Organisation for Economic Co-operation and Development (OECD). She writes: "Life is good here, although it just seems to get busier and busier. We are thrilled by the new addition to our family, and Constance is bursting with pride to be a big sister."
Robert Meguid '02 MD is one of three coauthors of The John Hopkins ABSITE Review Manual.
Victoria Miller married Bryce Henderson on September 6 at Washington Memorial Chapel in Valley Forge, Pa. In attendance were Marissa Holob, Carolyn Lamborn O'Neil, Julie Bauman du Pont, and Geordie du Pont. Victoria and Bryce live in Philadelphia, where Victoria is a pediatric psychologist and Bryce is a chef.
Alix Noble and her husband, Isaac Marshall, announce the November 2007 birth of Sophie Belle Marshall. Sophie joined big brother Dillon, 3 1/2. They live in Vancouver, B.C., where Alix is a content developer at the exhibit design firm AldrichPears Assoc.
Amy Tunis Shinkman moved to Singapore after seven years in London. She is still a political risk and trade credit underwriter for Atradius and enjoys the weather and food in Singapore with her husband, Matt, and 20-month-old son, Jack.
Lani Habibullah Siddique announces, ten months late, the birth of twins Zahi (boy) and Isra (girl). Lani writes: "Sultan (NYU Med '97) and I are having the time of our lives with them and can't believe how fast and thrilling this time has gone by. We would love to hear how all our friends from Brown are doing and would love a visit even more. We live near Allentown, Pa."
From the November/December 2008 Issue
Robyn Altman and Brendan announce the December 14, 2007, birth of Eva Jules Doherty. Robyn writes: "Eva's got a beautiful smile—which makes the lack of sleep worth it. I'm currently working at Discovery Education in Silver Spring, Md."
Joy Bautista (see Kristina Arvanitis '02).
Josh Davis graduated from Columbia in May with a PhD in psychology and started as a term assistant professor at Barnard this fall.
Sushma Joshi edited New Nepal, New Voices, an anthology of 15 short stories by Nepali writers. The collection, which includes a story by Dr. Sanjeev Uprety '03 PhD, launched on September 5 at the Alliance Francaise in Kathmandu and at the Brown Club of Nepal.
Jay Moody writes: "A mini-reunion of sorts was held at my wedding to Amy Niederpruem (Villanova '01) in Chicago on July 12. Brett Frood and Josh Selig served as groomsmen; also in attendance were Tom Collard, Porter Collins, Matt Dent, Scott Douglass, Dan Gilbane '98, John and Rachel Salmon-Brown Grimley '99, Scott Humber '96, Rob Merrill, Dan O'Keefe, Julia Petropoulos, Brett Sowers '98, and Dennis Sullivan '96. Pretty fun crowd!"
From the September/October 2008 Issue
Jonathan D. Agnew and wife Neggy announce the June 18 birth of their second child, Ian. Jonathan writes: "At 7 pounds 14 ounces, he comes in a bit smaller than his brother, Shawn, 2, who was over eleven pounds. We're all enjoying life in Vancouver and look forward to hearing from any Brunonians who might be in town for the 2010 Winter Olympics."
Katie Lesch Bodnick and David Bodnick '95 announce the June 4 birth of Eric Joseph Bodnick. Katie writes that Eric was 8 pounds, 211/2 inches at birth, and seems to be enjoying life in Manhattan.
Eve Brensike (see Chuck Primus '67).
Scott Douglass married Cara Gearty (Harvard '99) on July 14 at the Society for Ethical Culture in New York City. Classmates in attendance included: Frank Morris, Mavette Maton, Matthew Dent, Joshua Selig, Brett Frood, Ken Taheny, Trevor O'Driscoll, James Moody, Anthony Ames, Stewart Kesmodel '98, and Christopher Tokarski '93. Scott writes: "Cara and I are living in New York City, where I have been since graduation."
Robert Mequid '02 MD married Cheryl Miller ('03 Towson Univ.) on Chesapeake Bay, outside of Baltimore, on May 23. Groomsmen included Joel Hartstein, David Israeli, Michael Tucker, Craig Galligan, and Ajay Maker. Also in attendance were: Alvin Bisarya, Gidon Felsen '98, Rory Priester '98, '02 MD, Mark Slidell '03 MD, and Bonnie Meguid '95. Robert writes, "Our wedding came after a five-year courtship and coincided with my completion of a MPH from the Johns Hopkins Bloomberg School of Public Health. I am currently in the seventh year of an eight-year general surgery residency at Johns Hopkins, to be followed by a fellowship."
Rebekah Scheinfeld recently graduated from Northwestern Univ. with a JD and MBA. She will be joining the Chicago law office of Mayer Brown LLP, working in the government practice group.
From the July/August 2008 Issue
Cameo Cozart-Chance '01 MD writes: "My husband, Travis, and I are delighted to announce the March 13, 2008, birth of our daughter, Camryn Pryce Chance. We are all doing well and adjusting to parenthood. I work outside of Washington, D.C., at Doctors Community Hospital as an emergency room physician and assistant director of operations of the department."
George and Julie Baumen duPont announce the October 14, 2007, birth of their daughter, Sophie Eloise DuPont, in New York City.
Stephen Ram and Jacqueline Nguyen are pleased to announce the January 30, 2008, birth of their second son, Brandon Michael Ram. Stephen writes that Brandon and his older brother, Stephen (whom many '97 alums met at last year's reunion), are getting along well.
Taryn Simon was awarded the Infinity Award for Excellence in Photography for her book, An American Index of the Hidden and Unfamiliar, by the International Center for Photography.
From the May/June 2008 Issue
Noera Ayaz and Maqsood Afag (Morehouse College '98, MIT '03) announce the January 13, 2008, birth of their son, Tihami. Both mother and baby are doing well. Noera writes: "I am currently on leave from my intellectual property law practice at the law firm of Baker Botts.
Martin Clapton writes: "I've recently moved to Ocean Springs, Miss., to help with the reconstruction of the Gulf Coast.
Naria Halliwell writes: "Peter Levine '95 and I are thrilled to announce the birth of our second daughter, Sofie Eve Levine. Her sister, Talia, is happy to have a constant playmate around."
Charlie Herman and wife, Jennifer, celebrated the October 28, 2007, birth of their first child, Heidi Maria.
Aleem Khan recently bought a condo with girlfriend Stacey and writes they have settled nicely into a bit less hectic life just across the river from Manhattan.
Paula Kling got married in September 2006. She met her husband in graduate school for international affairs at Columbia. He's an economist and she is still writing. An excerpt of her book can be found at www.narrativemagazine.com. They live in New York.
Hannah Burton Laurison and Daniel Laurison are happy to announce the Oct. 9, 2007, birth of Ingrid Beckett Laurison. Ingrid, Daniel, and Hannah are living in Oakland, where Hannah works as an urban planner.
Dinan Messiqua is living in Cambridge, Mass., and working at the Carroll School in Lincoln, Mass.
Mara Mintzer wrties: "Harry and I are thrilled to announce the August 8, 2007, birth of our daughter, Kaya Madeline Surden. Right now, we are living in Palo Alto, Calif., where I am the director of Belle Haven Community School and Harry is a fellow at Stanford Law School. We will be moving in July, however, to Boulder, Colo., so that Harry may become a law professor at the Univ. of Colorado Law School."
Liz Stoll writes: "Pamela V. Rajasekhar married Craig Bouchard (Middlebury '98) on October 6, 2007. The ceremony at San Diego's Balboa Park featured an exchange of garlands and a recessional set to Linus and Lucy. Brown alumni in attendance included Stephanie Boutin, Jamie Biggar '93, Amy Cook, Angus Davol, Nathan Fox, Rachel Friedman, Debbie Goldstein, Laurie Sia, Ernie Kim, Rachael Royal McDonald, Sarah McGee, Lydia Misch, Mark Schnittman, David Schwartz, and me. We made Pam proud by outlasting the Middlebury folks on the dance floor at the spicy reception held amid the dinosaurs and beneath a great white shark at the San Diego Natural History Museum."
Dov Weinstein writes: "I am pleased to report that I was recently wed to the lovely and talented Razelle Holtz (Barnard '01, Teacher's College '03 AM) on December 23, 2007. Her father, Rabbi Avraham Holtz, performed the ceremony. In attendance were Jonathan Van Gieson '96, Alexis Robie '96, Michael Skerker, Susannah Melone '96, Doren Spinner, Bill Boonn, Akwasi Opoku-Dakwa, and Kiran Kattel. And, of course, my sister Sasha Weinstein '94."
Mieka Freund Wick writes: "In September 2007 my husband and our daughter, Annabelle, and I moved to the D.C. area, where my family is located. We are happily settled in Bethesda, and I am leading education reform projects to support the work of the D.C. public schools for CityBridge Foundation, a D.C. based family foundation."
From the January / February 2008 Issue
Matt Di Guglielmo writes: "Christie Walters and I were sad to miss our 10th reunion this past spring, but we had a good excuse: Addison Grace was born June 4, and her impending arrival kept us at home. Big sister Charlotte is fond of giving her kisses. Over the summer we managed to connect with Marc Hildenbrand and his family, newlyweds Melissa Rollenhagen and Ryan Cristal '96, and Doug Applewhite. We also made it to campus to show Charlotte around our favorite haunts. I have completed pediatric residency and began private practice in September. Christie continues as an associate for Weil, Gotshal & Manges. Any friends passing through Delaware should e-mail a hello and plan to visit!"
Matt Harvey (see Naline Lai '89).
Kimberly Burkland Pray married David Pray (SUNY Buffalo '95) on August 11 in Trout Lake, Wash. Rachel Mercer was the maid of honor. Kim is finishing her third year at Gonzaga Univ. Law School and will move home to Portland, Ore., in the coming year.
Shintaro Okamoto was profiled in the New York Times Magazine (nytimes.com/2007/08/26/magazine/26food-t.html). He writes: "I founded and run Okamoto Studio, working with ice to create a wide range of designs for the event industry in New York City and beyond."
From the November / December 2007 Issue
Tej Desai writes: "My wife, Priya (Cornell '96), and I are happy to announce the August 15 birth of Milan Ishan Desai. Big brother Armaan is still wondering what to make of it all. I am currently director of marketing at 20th Century Fox in Los Angeles."
Susan Hsia Lew and Canyon Lew announce the newest member of their family, Jesse Daniel, born in January 2007. They write: "Together, Jesse and big brother Henry, 3, bring jovial extreme high-pitched screaming to a new level. We couldn't be prouder."
Sarah McGee writes: "After cheering graduates and alums at Sunday's Commencement march with Pam Rajasekhar and her fiancé, Craig Bouchard, the three of us high-tailed it to the New York City wedding of Liz Stoll and Dave Schwartz that same night. The vegetarian wedding reception at the New York Hall of Science featured hands-on science during the cocktail hour and a klezmer/bluegrass band during the reception. Other Brown alums in attendance included Zach Franklin with his wife, Sofia Zander, and daughter, Molly Franklin; John McGreevy and Kirthi Reddy with their son, Isaac Zubin McGreevy; Angus Davol and his husband, Jason Casolari; Ernest Kim; Mark Schnittman; Deborah Goldstein with her husband, Steve Prince, and son, Avery Prince; Lydia Misch; newlyweds Rachel Friedman and Jordan Jacobelli; Devra Wexler with her husband, Jesse Pritts; Amy Cook; Shelley Goldstein Fishbach with her husband, David Fishbach; Ana Fox Chaney '99; Ismail Lawal '99; Peter Winch '98; Seth Ludman '99; and Jonathan Niborg-Speier '00. Asia Wong '98 organized a midnight talent show to celebrate the couple, featuring acts of song and interpretive dance.
Jeff Nussbaum and Deborah Swacker (New School For Social Research '98) were married June 6 in Washington, D.C. In attendance were Jeff Shesol '91; Rebecca Epstein '92; Scott Mitnick; Paul Pasternak; David Refsland; Seth Stevenson; Rebecca LeGrand; Noah Rosenberg; Michael Corkery; Rachel Terrace; Jason Rogart '01 MD and his wife, Rafaela Dancygier '00; Owen DeHoff and Courtney Reilly DeHoff '98; Michael Green '98; Nick Yagoda '98; Maura Pally '98; Ariane Gauchat '98; and Megan Rooney '01. Valerie Weiss '01 MD (see Anna Goldberg '02).
From the September / October 2007 Issue
Vani Konda '01 MD writes: "Matt Albertson and I are doing very well. Matt works at a software company in downtown Chicago, and I am in my gastroenterology fellowship at the Univ. of Chicago. Work keeps us pretty busy, but we are busier with our daughter, Sonali, who turned 2 in July. We hope that everyone is doing well."
Pavlos Krontiras writes: "On May 26 I was married to Barbara Sigala in Athens, Greece. Emmanuel Trigenis '95 ('99 MD Tufts) was the best man, and other alumni in attendance were my brother Nicholas Krenteras '93 and Demetrios Latrides '95. We are now back home in London, settling into our daily routines. We'd love to hear from old friends; we have plenty of wedding photos to share."
Cristina Lampuri and her husband, Sean Fenton, announce the February 7 birth of their son, Ryan Nicholas.
From the July / August 2004 Issue
Katie Rusnak Herman writes: "2007 has been a great year for Laura Greenberg, Ariel Klein Sutton, and me. Laura got engaged to Dustin Chao in Altea, Spain, on March 7 and will be married in the fall of 2007. Ariel and husband Tom welcomed their son, Benjamin Jacob Sutton, on Apr. 11. My husband, Andrew, and I welcomed our son, Asher Rusnak Herman, on Jan. 21."
Raghav Sharma writes: "I married Neha Ghai on Dec. 22, 2006, in New Delhi, India. It was a traditional Hindu ceremony, with over 500 guests, spanning four days and more than a dozen events. Making the trek all the way over were Ryan Cristal '96 and Melissa Rollenhagen, among others. Neha and I are living in New York City."
Amy Tunis Shinkman writes: "My husband, Matt, and I are thrilled to announce the Feb. 25 birth of John Bennett Shinkman, nicknamed Jack. Unfortunately this explains why we didn't make the big reunion last May, but, as I am not returning to my job as a political risk underwriter until Sept., we welcome visitors to London this summer!"
Todd Waldman writes: "Better late than never... After a whirlwind nine-year courtship, starting when Greg was a senior at Brown and Mara was a junior, Greg Roth '02 MD and Mara Lang '98, '02 MD, were finally married in a beautiful ceremony in Seattle in June 2006. In attendance were a number of Brown folk, including the groom's mother, Leslie Brickner Roth '67, David Hansen '02 MD, Melanie Allen, Todd Waldman, Steve Izzo, and Seth Frenzen. After the wedding, both doctors promptly set sail for a stint in lovely Whakatane, N.Z, and they are showering their friends with love and lots of photos of them hiking and swimming Down Under.
From the May / June 2007 Issue
Sara Agniel and her co-owner, Martina Windels, will be permanently closing their exhibition space, the art gallery Agniel and Martina & Company, in Providence to pursue new opportunities.
Johanna Bates and Colin J. Mitchell celebrated the October 23, 2006, birth of their son Emlyn Joseph Mitchell-Bates in Northampton, Mass. Emlyn's grandfather, George V. Bates '61, is elated.
Arienne Clark writes: "On Friday, January 12, 2007, Rahman James Harrison (Wake Forest '97, Yale Law '00), my wonderful, irreplaceable boyfriend of two years, popped the big question to my complete surprise! Of course, without hesitation, my answer was yes. Rahman and I are planning to marry in Washington, D.C., where he works as an attorney and I am a public school principal. Our wedding date is scheduled for May 25, 2008. Among the bridesmaids are Cameo Cozart-Chance '01 MD and Araina Jewell."
Matthew Harvey (see Jessie Ratey '01).
Ron Kiino married Dr. Diane Rodriguez (Univ. of Southern California '03 PhD) on January 14 in Santa Monica, Calif. In attendance were Patrick Carey, Hanya El-Sheshtawy '01 MAT and Gilberto Sustache '96. The couple resides in Los Angeles.
Ernest Lampe (see Ernest Lampe '62).
Peter Sinn Nachtrieb (see Aurorae Khoo '94).
Masi Oka (see Nate Goodman '84).
From the March / April 2007 Issue
Jessica Purdy Axelrod (see Peter Robbins '92).
Amy Checkoway and her husband, David Meretta, are thrilled to announce the September 22 birth of their first child, Eli Sidney Meretta.
Cheri Dodge Chin writes: "Winky Chin '96 and I joyfully announce the adoption of our daughter, Felicity Hye-Min. Felicity was born on September 13, 2005, in South Korea. We brought her home to Oregon on her six-month birthday. Felicity and big brother Pascal get along very well. I continue to work as a speech-language pathologist with a wide array of special-needs children. Winky is enjoying staying home with the kids while attending Multnomah Biblical Seminary part time and spending whatever time he has left as a Web designer."
Dena Connolly (see Peter Robbins '92).
Jonathan Conta and his wife, Allison, are pleased to announce the August 7 birth of their daughter, Madeline Alyse Conta. Robert '67 and Barbara Saunders Conta '67 are proud grandparents; Sean Conta '00 is a proud uncle; and Jessie Hastings Conta'00 is a proud aunt. Jonathan and Allison currently reside in Atlanta, Ga.
Carolyn Glass and Naria Halliwell (see Peter Robbins '92).
Dan O'Keefe (see Danny Warshay '87).
Jeff King writes: "Despite the down year for the GOP, I was elected to the Kansas House of Representatives from my hometown of Independence. As the best part of a busy year, my wife, Kimberly, and I were blessed with our first child, Amelie Michelle King, on December 9. Amelie and her mom are doing well, and the three Kings are looking forward to reunion weekend."
Page Sargisson (see Peter Robbins '92).
From the January / February 2007 Issue
Marty Clapton writes: "I recently got married to Megan Sones of Jackson, Miss., in Kiawah Island, S.C. Megan is completing her master's at The Citadel, and I have hung up the skates and started a new career in commercial and residential real estate here in Charleston, S.C."
Sheila Curtis writes: "I married Christopher Nick in Sonoma, Calif., on June 3. Emily Barrett, Quentin Shuldiner, Larry Siegel, Dena Connolly, Annie Smith '99, Page Sargisson, and Peter Robbins '92 attended. We live in San Francisco with Simon the wonder dog. I'll get my MPP from UC Berkeley in May '07.
Jorge Intal writes: "My partner, Jonathan Duran, and I were happily joined in a commitment ceremony on Sept. 22 in San Francisco. It was a very intimate ceremony attended by our friends and family. Jon and I are living in the Mission District of San Francisco. I have been practicing acupuncture at two of the city's community clinics, working with several populations including occupational sex workers and the transgender community. I am also a doctoral fellow in Asian medicine at the Five Branches Institute in San Jose, Calif."
Vivek Masson '02 MD writes: "Geema Shetty Masson '02 MD and I welcomed with love Kush Narinder Masson on July 26. I am finishing my radiology residency at Cornell, and Geema will be starting as an attending anesthesiologist at New York Eye and Ear Infirmary. Kush is already well known to many Brown alums in the area."
David Schwartz writes: "Angus Putnam Davol (of Accellerando fame) married Jason Mark Casolari on Aug. 19 in Waltham, Mass. The Brown-studded affair featured Lauren Bierbaum, Stephanie Boutin, and Jamie Biggar '93, Kalbi beef with ginger and scallions, Tricia Brick and Dan Friedman, Katie Chase, and Manish Nag, blackened shrimp with mango salsa, Zach Franklin and Sofia Zander accompanied by Molly Franklin, Michael 'Tex' Horn and Diana Reed featuring Madeleine Reed-Horn, Gorgonzola pignoli puffs, Kevin Jewell, Ernie Kim, John McGreevy, and Kirthi Reddy, along with Isaac Zubin 'Turtle' McGreevy, pepper-seared tuna on cukes with wasabi cream, Dinan Messiqua, Lydia Misch, Pamela V. Rajasekhar, Talya Salz and Claude Platton, Mark Schnittman, brie, artichoke and leek toasts, David 'Eric' Schwartz and Liz(ard) Stoll, Erica Seidel, Kurt Smith, Maine crab mushrooms, Emily Weiss '98, and a juvenile red-tailed hawk. Guests were regaled with Human Rights Campaign shot glass votives. The newly wedded couple lives in Palo Alto, Calif., and has a nice guest room with many lamps and a fully stocked kitchen containing a wide variety of breakfast cereals. Drop by."
Lauren Trustman married Craig Noyes (FSU '99) on Sept. 2 in Raleigh, N.C. Jesse Marmon, Rachel Salguero Kowalsky, Kim Burkland, Rebecca Bellingham '98, and Christopher Smith '98 were in attendance. Lauren and Craig both practice law in Raleigh and will continue to reside there. Lauren would love to hear from Brown friends and is looking forward to seeing everyone at the 10th reunion this spring.
Gun Unsal writes: "Martin David Frankel (Carnegie Mellon Univ. '95) and I got married on Sept. 10 in California. In attendance were Charlene Marini, Stephanie Schaaf '98, Eric Wheatley '94, Craig Risinger '94, James Todd '98, Katherine Blank Todd '00, and Kari Dahlen '96. I plan to come to the 10th reunion and look forward to seeing everyone! P.S.—I am keeping my last name."
Hilary Vandam (see Albert Vandam '60).
From the September / October 2006 Issue
Hannah Burton Laurison reports that she happily married Daniel Laurison (Swarthmore '00) on June 3 in beautiful Anderson Valley, Calif. Kate Blumner '96, Peter and Jes Ellis '98, Jessi Hempel, Marissa Maier '96, Lyssa Mudd '96, Julie Russo '08 AM, and Nikola Smith attended. Daniel and Hannah live in Oakland, where Daniel is working towards his PhD in sociology at UC Berkeley and Hannah is an urban planner with the Public Health Institute.
Natalia Baltazar Churchward and John Churchward proudly announce John Nicolas Churchward to the Brown community. The future Brown Bear was born in March. Mom and li'l John are healthy and doing well."
Adrienne Hunter Strothers and Bruce Strothers '93 dated in New York City and were married in Atlanta on Oct. 8, 2005. Friends in attendance included Zarifa Brown '98, Brickson Diamond '93, John "Jazz" Francis '90, Lesley Stephens Hanes '98, Walter Harper '96 AM, Grace Yoon Kilroy '97, Stephen Kilroy '95, Richard Perryman '93, Ryan Roberson '92, Nate "SK8" Taylor '93, Gerald Taylor '93, Guillermo Todd '93, and Pamela Mallari. The newlyweds reside in Atlanta, where they both practice law.
From the May / June 2006 Issue
Jonathan Boutelle (see William E. Boutelle '62).
Mehul Dalal married Anita Karne (Yale '02 MD) on July 3 in Knoxville, Tenn. Manish Nag, Katherine Chase, Aubrey Ingraham, Boris Pavlin, and Mark Schnittman were in attendance. Mehul and Anita live and work in New York City. Both are physicians at Bellevue hospital. In July, they will be moving to New Haven, where Mehul will pursue health-care system research as a clinical scholar at Yale. Mehul would like to hear from classmates, especially those in the New Haven area.
Michael Jones married Dana Wallach (Harvard '97) at the University Club in New York City on November 19. Tom Charles, Henry Lee, Jay Grandin, and Julian Baring were groomsmen. Other Brown alumni at the wedding included Jaime de Bourbon Parma, Caroline Cruise, Isabel Greiner, Jason Merrin '98, Daniel Schmitz, Bo Sundius, Jeremy Ward, Andrew Butters '96, Kenny Fields '96, Andy Goodridge '96, Alex Maderazo '96, Fred McCarthy '96, Chris Miller '96, Blake Myers '96, Shabnam Noghrey '96, Caspar Ouvaroff '96, Michael Overman '96, Michael Shore '96, Michael Soussan '95, Alda Tam '96, Eric Weld '98, and David Stonehill '91.
Laura Lee writes: "Jan. 4-6, I married Vikram Gupta (Penn '98; HBS '03) in Jaipur, India. We were blessed to have Judy Tai, Anitra Brooks Kocyba, Patrick Ugeux '96, Daisy Wademan '96, Tod Ford '96, and Seneca Mudd '93 join us at the marathon festivities. Vik and I have settled back into New York, where he is working for Citigroup and I am working for MTV."
Joyce M. Oen-Hsiao and Allen Hsiao '94, '98 MD announce the Nov. 29, 2005, birth of Jacqueline. Big brother Timothy likes to play with his new sister.
Jordan Roter writes: "My first novel, Girl in Development (Dutton), came out in May. To find out more information or to buy the book, please go to www.jordanroter.com. Would love to hear from old Brown friends-- not that we're old, of course."
From the March / April 2005 Issue
Olivia Dawson writes: "On Sept. 5, Douglas McElroy (from Acton, Mass.) and I were married in Seattle, where we live. Brown friends in attendance were Denise Bilbao '99, Amy Dula, Rob Tumarkin '95, Anna Dvorak, and Stephanie Westcott '96. I am in a master's program in aeronautical and aerospace engineering at the Univ. of Washington, and Doug is a software developer. Our group of friends had two reunions this year, as Anna was also married on May 29, in Houston, to Dr. Asad Kirmani. The Kirmanis are both residents in New York City."
Matt Di Guglielmo writes: "2004 was a great year. Charlotte Rose arrived May 7—my last day of medical school. Christie Walters Di Guglielmo and I are very much enjoying parenthood. I started residency at DuPont Children's Hospital in Wilmington, Del., six weeks after Charlotte's birth. Christie is associated with Weil, Gotshal & Manges and a full-time mom. We caught up with Lani Habibullah Siddique and Vicki Haddixwhen they came by for a visit and met Charlotte."
Jon Fasman's novel The Geographer's Library has just been published by Penguin. Much of the book takes place in fictionalized versions of Providence and Brown.
Gina Fusaro writes that, after six years in grad school she received her PhD in pathobiology at Columbia in May 2003, and is now assistant medical director at Health Science Communications, a medical education company. "Last, but certainly not least," she writes, "I married Conrad Leung on July 17. We were both grad students at Columbia. Our wedding was a big, fat, Italian-American- Chinese bash. We began with a tea ceremony in the morning, followed by a church service, and ended with a reception where we danced to American classics, Brazilian favorites, and of course our beloved tarantella. Brownies in attendance included Heather Fox, Erica Seidel, Cynthia Yablon, Bradley Schleyer, Ashley Minihan '98, Maria Fusaro '01 (yes, my lil' sister). Conrad works as a research scientist at Columbia, and we live in Manhattan."
Susan Hsia Lew and Canyon Lew announce the July birth of their first child, Henry David. "We love living in Providence, taking little Hank for walks around campus and telling him about all the studying we did in college."
Nahanni Rous writes: "In August I married Ned Lazarus, and we are living in Washington, D.C. We returned from Jerusalem last summer (I lived there for two years, Ned for eight). I work for the Just Vision Project, creating a documentary film and Web site to promote the work of Israeli and Palestinian peacemakers. Our wedding, outside at our friends' farm in New Hampshire, included music by Maria Costa '99, Fred Jodry (faculty), Minna Choi '96, and Sebastian Ruth. We were toasted by Jeremy Eichler '96, and two of our four chuppah (marriage canopy) poles were held by Shirley Woodward and Eric Fitz '95." Caitlin Shetterly and Jethro Berkman '96 also attended.From the November / December 2004 Issue
Robin Alper (see Frederic M. Alper '60).
Amy C. Gray married Peter Buchanan-Smith on July 31 at Pitcaple Farm, the home of the groom's parents, in Guelph, Ontario. Amy has published a memoir, Spygirl (Villard), which recounts her experiences as a private investigator in New York City.
From the September / October 2004 Issue
Leilani Barnett was appointed to the city of Watsonville (Calif.) planning commission in June. Leilani is a real estate broker and owner of Bridge Real Estate in Santa Cruz County, serving residential buyers, sellers, and investors in the San Francisco Bay
Area.
Emily J. Caplan married Jamaal A. Stephenson on May 8, at Strathmore Hall in North Bethesda, Md. In attendance were Jaya Agrawal '03 MD, Paloma Adams Allen '95, Travis Allen, Jeremy Caplan '95, Amelia Demopulos '90, Khari Joseph '98, Greg Parker, Roderic Parson '99, Caryn Prime '98, and Krista Rochon. The couple resides in Alexandria, Va., where Emily is an attorney for the U.S. Equal Employment Opportunity Commission and Jamaal is a regional scout for the Minnesota Vikings.
Joyce M. Oen-Hsiao writes: "Allen Hsiao '94, '98 MD and I welcomed our first child, Timothy, on May 24. Brunonians who have already seen our little one include Douglas Idelson '92 and Raj Saini '94, '99 MD and his wife, Shefali."
Sarah Ruhl '01 MFA won the Susan Smith Blackburn Award for her play The Clean House.
From the July / August 2004 Issue
Cathy Dechert Bernath writes: "Mike Bernath and I were married on June 7, 2003, in downtown Philadelphia. In attendance were Martha Dechert Zeger '93, Joe Bernath '00, Andrew Bender, Jen Bird, Tricia Brick, Jon Conta, Maria Costa, Seth Feldman, Will Harris, Tom Kirchofer, Chris Porter, Evan Schiff, Anna Schissel '96, Dan Trelogan '03 ScM, Amy Tunis, and fellow married Brunonians Tim Curtis and Alison Seale Curtis and Jay Laudenbach and Valerie Plati Laudenbach '99. Our wedding was followed by an amazing two weeks in Spain. We continue to live in Somerville, Mass., while Mike completes his PhD in 19th-century American history at Harvard and I work in financial administration at Harvard Law School.
Cheri Dodge Chin and Winky Chin '96 announce the arrival of their first child, Pascal Kyoo-Min, in Korea on July 11, 2003. He came home to his forever family on Feb. 17, 2004. The family lives in Portland, Ore. Cheri works as a speech pathologist, and Winky is pursuing a master's of divinity at Multnomah Seminary.
Lisa Davidson writes: "David Goldberg '98 and I were married on Dec. 21 in New Rochelle, N.Y. The matron of honor was my sister, Kerith Davidson Lawrence '94, '98 MD, and we were honored to have Amy Checkoway, Leah Gordon, Mallika Kapur, Kira Paniagua, Larry Siegel '02 MD, Kristen Zecchi, Joel Begleiter '98, Peter Carpenter '98, John Hale '98, Larry Lee '99, Kathy Kew Lee '00, Jubin Meraj '98, Steve Moy '98, Jeremy Schenof '98, Dani Simons '99, Annie Smith '99, Karen Van Ausdal '98, and Gordon Wright '98 in attendance. Although David and I overlapped at Brown, we met at Johns Hopkins, from which we received our PhDs. We live in Manhattan, where I am an assistant professor of linguistics at NYU and David is a postdoctoral researcher at Cornell Medical College."
Seth Feldman, of Maplewood, N.J., writes: "My wife, Lisa, gave birth to our baby girl, Samantha Nechama, on Jan. 28. She is getting more adorable each day. Guests at the baby-naming celebration included Michael Bernath, Christopher Porter, William Harris, and Andrew Bender. I graduated from Columbia Business School in 2002 and am working at Merck & Co. in the new products division of Merck's Worldwide Human Health Marketing."
Matt Harvey writes: "I've just bought a new house and started a new job at Tazz Networks in Providence, and I'm getting married to Rachel Spaulding '00 in September. But enough about me. Jon Lincoln and his wife, Robin (Trinity '97), welcomed Charles Stewart Lincoln back in November. Sources tell me he weighed seven pounds and was twenty-two inches long. They're living in Deep River, Conn., and were all doing famously when last we checked in on them."
Liz Krieger (see Lewis L. Krieger '59).
Greg Schwartz and Ann Syljebeck were married at the Port Royal Clubhouse at Hilton Head Island, S.C., on Aug. 30, 2003. Jeff Ellenbogen was best man. Other guests included Paul Ellenbogen '69, Noah Lehrman, Daniel Gold '98, Peter Dixon '99, Rebekah Liebling '00, Michael Olson '01, Jane Olson '00, and Amy Lieberman '00.
From the May / June 2004 Issue
Megan Bourgeois Dougan (see Dana Cook Grossman '73).
Karen Emma writes: "I have been working at Smith Barney in Providence as a financial consultant for the last five years. I spent much of last summer at weddings, including the nuptials of Danielle Solari, Lauren McLennan, and Becky Kellar. Those in attendance included Katie King and Kelly MacKinnon '98, just to name just a few."
Kayle Nochomovitz's painting of Israel's first astronaut, Ilan Ramon, who was killed in the Columbia space shuttle explosion in February 2003, has become part of the collection of the Israeli Air Force Foundation in Herzliya, Israel. Her work has been exhibited in solo and group shows, including at the National Arts Club in New York City and the Gallery Upstairs in Great Neck, N.Y.
Torri Still writes: "I married Mike Cafarella '96 on Aug. 16 in a beautiful garden ceremony in North Carolina. Our wedding party included Dima Reda, Meggan Craft, Ben Boer '96, '98 ScM, and Drew Davis '96. Mike Palmer '96 and Tiffany Scanlon served as readers, and many other Brown friends were in attendance. In September we moved to Seattle, where Mike started work toward a doctorate in computer science at the Univ. of Washington. I am a freelance editor and also work at a nonprofit."
Valerie Weiss '01 MD writes: "I am living in Naples, Fla., and have started my own medical art company. I do medical illustrations of all types, which can be seen at valerieweiss.com."
Ignacio Zulueta is looking forward to the premiere of his play, Apocrypha, which he developed at the Ashland New Plays Festival. The show opens on May 14 at the Phoenix Theatre in downtown San Francisco.
From the March / April 2004 Issue
Amy Checkoway writes: "On Sept. 21 I married David Meretta (Michigan '93, Michigan Law '96) in Waltham, Mass. We were thrilled to share this special day with Kristen Zecchi, Kira Paniagua, Kathleen Viveiros '01 MD, Mallika Kapur, Lisa Davidson, David Goldberg '98, Lawrence Siegel '02 MD, David Chambers, and Carolyn Hahn. We live in Cambridge, Mass."
Matt Di Guglielmo writes: "In May, Christie Walters Di Guglielmo '97 graduated summa cum laude from Penn Law. She won two prizes at graduation. Christie is working as a law clerk for the chief justice of Delaware. After successfully defending my PhD dissertation in June 2002, I'm poised to graduate this June with a combined MD/PhD degree. I hope to match in March for a position in pediatrics. This summer we spent a few days with Deb Alexander '96 while we vacationed in the Pacific Northwest. Toward the end of the trip I had a chance to visit with Doug Applewhite '97. Christie and I happened to meet Sarah Jane Lapp '94 at her booth in Pike Place Market, Seattle, and this fall Marc Hildenbrand '97 visited us at our home in Delaware. The most recent news is the impending birth of our first child, due in early May."
Jessica Hatfield Guaragna writes: "On Sept. 20, David Guaragna and I were married in Gloucester, Mass. In attendance were Kristen Marshall '99, Whitney Taylor '98, Ell Gurney '98, Melissa Panchuck '98, Amy Broadhead '98, Vanessa Zimmerman-Wise, David Wise '96, Laura McLoughlin, Emily Westheimer, Nanita Yung, and Zac Cherry. I received my RN and master's in nursing in May 2003 from the Massachusetts General Hospital Institute of Health Professions. I have been working as a nurse practitioner at an internal medicine practice in Massachusetts."
Elena Juris writes: "I'm doing Spanish medical interpreting and have just finished my first book, Positive Options for Reflex Sympathetic Dystrophy: Self-Help and Treatment (Hunter House). My brother, Stephen Juris '94, is a white-collar-criminal lawyer in New York City. He and his wife, Rachel, are enjoying their five-month-old little girl, Lillian Parker Juris. I recently 'road-tripped' with Soojin Park, who is living in Boston and completing her neurology residency. I just moved to Washington, D.C."
Jason Rogart '01 MD married Rafaela Dancygier '00 this past summer in Manning Chapel, five years after they met on a beach in Jamaica. The reception was held at Bella Vista in downtown Providence. Guests included Nadine Cohen '01 MD, Michael Corkery, Seth Frenzen '01 MD, Roni Mintz '01 MD, Scott Mitnick, Paul Pasternak, Dave Refsland, Jeff Nussbaum '98, Valerie Bockstette '00, Sean Conta '00, Sarah Courtright '01, Charlotte Eichna '00, Erin Hooks '00, Elliot Jerud '00, Alex Nelson '00, Gabe Shapiro '00, Alyssa Soares '00, Claudia Townsend '00, Andy Veit '00, Tom Pepinksy '01, and Jason Slosberg '03 MD.
Peter Scoblic has been named managing editor of the New Republic in Washington, D.C.
From the January / February 2004 Issue
Megan Kathleen Bourgeois married Steven Dougan on March 8 in Acushnet, Mass., Megan's hometown. Janice Kim '98 writes: "The wedding, which incorporated themes from the groom's Scottish roots, was a great celebration with friends and family. Alumni in attendance included groomsman and brother of the bride Sean Bourgeois '93; co-maids-of-honor Leah Stein '98 and Janice Kim '98; Holly Hargroder Ortlund '96; Karen Tumlin '96; Justin Pritchard '95; Heather Field; Brad Watkins; Emily Grossman Reilly '98; Kristy Robinson '98; Carroll Trainor Stein '59; and Robert Stein '59. Megan is an elementary school teacher in Wilton, Conn., and her husband is a golf pro in New Canaan, Conn. They reside in Fairfield, Conn., with their black laborador puppy, Paisley."
Paul J. Choquette III has been named business development manager of Gilbane, where he will lead sales and marketing activities in R.I. His father, Paul Choquette Jr. '60, is CEO.
Amy Lo writes: "I married Steven Warwick in July in a ceremony in Northern England."
From the November / December 2003 Issue
Nicole Ayotte writes: "I am working in Boston as a sales representative for Amgen. I am also applying to part-time nursing programs, hoping to eventually work as a nurse practitioner. I love living in Boston and keep in touch with Brown friends regularly."
Eric Briggs writes: "After a four-year stint as senior associate at the L.A.-based investment bank Houlihan Lokey, I have decided to join several media-industry vets in founding the Salter Group. I'm also delighted to announce that I am engaged and planning a September 2004 wedding."
Monique Cadogan writes: "I started my preliminary year in internal medicine at the Univ. of Pittsburgh Medical Center hospitals (UPMC). Next year I will move to Boston for training in anesthesiology at Beth Israel Deaconess Medical Center. Leah Greenhill is also a resident here at UPMC."
David Chambers writes: "I've been living in Washington, D.C., for the past two years, running a research program at the National Institute of Mental Health. I came here from Oxford, where I spent four years working in health-services research. I am singing and playing guitar in a band called Chance Gardener (chancegardener.com)."
Edmond Coletta, of West Lebanon, N.H., is engaged to Elizabeth Carmouche of New Orleans. He is finishing his M.B.A. at Dartmouth's Tuck School of Business.
Tej Desai writes: "I graduated from business school in June and married Priya Vasudev (Cornell '96) on July 5. Priya is working as an ophthalmology resident at UCLA, and I am working at Warner Bros. in international marketing."
Mieka Freund writes that she left New Profit Inc., a Boston-based venture philanthropy fund, where she spent more than two years. After a little time off to play, she started business school in September.
Everett Gong writes: "Since graduating from the Anderson School at UCLA in June 2002 with my M.B.A., I have been living and working overseas. I am a volunteer business adviser with the Pragma Corporation, a global consulting firm specializing in development work. I am presently in the Osh office in the Kyrgyz Republic, a former socialist republic in Soviet Union. After my contract expired on Sept. 30, I traveled in Central Asia and Thailand."
Shermay Lee writes: "I've moved back to Singapore from Hong Kong, and after four years of investment banking, left to pursue my truer passion: cooking. I'm publishing a cookbook this year and starting a cooking school."
Ajay Maker writes: "I have been enjoying living in Boston for the last two years but will be taking a fellowship at the National Institutes of Health for a few years before returning to Boston to complete a surgical residency at Brigham and Women's Hospital."
Ly Nguyen writes: "Chris and I are happy to announce the May 12 birth of Aaron Minh Truong, at Kapiolani Hospital, Honolulu, Hawaii. I recently started my ophthalmology residency at the Univ. of Colorado Health Sciences Center, Rocky Mountain Lions Eye Institute."
Jennifer Cook O'Toole writes: "My husband, John, and I welcomed our first child, Maura Ann O'Toole, on April 19. I celebrated with Jen Schettino and Karyn Stern at a baby shower several months beforehand. John and I are all still living near Charlotte, N.C., where I am in the process of starting a Brown Alumni Club, so if you know any alumni in the area or are thinking of heading this way, please be in touch!"
Julie Petropoulos writes: "I am still living in London with Andrew 'Drew' Burrell. Our neighborhood has turned into a mini-Brown campus with Rupert Roxburgh, Julian Baring, Elisa Bosque-Oliva '99, and Caden Williamson '99 all living just a few blocks away. We are hoping that David Filippone '95, another former neighbor, will come back here soon!"
Terence Poon writes: "It's been a while since I've heard from many of you. I received my M.B.A. at Columbia in May, and started work at Bain & Company in October. While my original summer plans to study Mandarin and travel in China were scuttled, I still traveled to southeast Asia this summer."
Matt Rho wrote this summer: "Jen Koo Rho and I are spending a year in France where I am pursuing an M.B.A. at INSEAD. Our son is due in September."
Jen Schettino writes: "I am pleased to announce my engagement to Marc D'Angiolillo, a fellow attorney here in New Jersey. We are planning a wedding for May 2004. I am still practicing law in the New York and New Jersey area, though I am considering moving into a less traditional aspect of the legal profession."
Kevin Silva graduated from Tufts School of Dental Medicine on May 18, and delivered the graduation address to his class. He married Kristen Zitterell on June 15 in Long Island, N.Y. Jared McCrorie, Paul Falcone '97, and Mike Kobrin '98 were in attendance. He began a hospital dentistry residency on July 1 at the Ohio State Univ. College of Dentistry."
Jonathan Stein writes: "On June 22 I married Mollie Mandel (Rutgers '00) at a ceremony in Temple Beth Am in Springfield, N.J. Joshua Stein '01 was best man, and Babu Kaza and Sean Griffin '01 were groomsmen. Tabitha Suarez Kaza '98 also attended. My wife and I reside in Manhattan. I am in my second year of law school, and I have made the dean's list."
Bhavan Suri writes: "Matthew Neujahr '98, Kendrick Jones '00, and I have just launched an independent film production company, Dark Stranger Productions."
Emily Westheimer writes: "I've just graduated from the Harvard School of Public Health and have taken a job in New York City at a nonprofit specializing in reproductive health research."
From the May / June 2003 Issue
Natalia Baltazar and John Churchward will be married on Sept. 6, 2003, in San Francisco.
Paige Cokos writes: "I married Francis J. Rienzo (Georgetown '89, Stanford'97 M.B.A.) on Oct. 27 in Philadelphia. Brown friends in attendance included Margaret Hartigan, Rachel Griffiths, George du Pont, Julie Bauman du Pont, Martina Jerant '95, Ellen Lenihan '96, Jody Buckley Keating '94, Jen Shaw Finch '94, and Shonica Tunstall '92."
Kathy Colville writes: "Choreo Collective performed my first work of modern dance choreography, The Firm Believer, at the North Carolina Dance Festival on Jan. 31. One of the dancers, Carey Storan, is married to Sasha Finn '96. Their daughter, Sofie, is due in in May. The Independent Weekly featured The Firm Believer in its article 'Dance: The Best of What We Saw 2002.' I'm completing a yearlong fellowship at Eagle Rock School, a residential school for former high school dropouts, among others. I'd like to talk with others working on being better teachers and school reformers."
Garner Gollatz writes: "Tricia Khleif and I returned to the United States after spending several years in Damascus, Syria, practicing our Arabic and relishing our all-too-temporary escape from 'reality.' Now back in Washington, D.C., I work at the Brookings Institution."
Susan Hsia writes: "I married Canyon Lew in Providence in June 2002, nine years after being placed in neighboring rooms in Perkins Hall. The wedding party included maid of honor Elizabeth Connor, bridesmaid Julia Berkman, best man Alex Lew '02, and groomsmen Dave Jesser '96 and Andrew Werhane. Also in attendance were Anne and Bob Rothenberg '65, '67 M.A.T., Daniel Aaron '98, Rene Abdalah '95, Robyn Shepherd Abdalah '01, Chris Bettencourt '99, Beth Dever, Eva Ros, Michael Jordan '99, Ujval Kapasi, Michael Lynch '94, Jeff Nord '99, Chris Porter, Ava Cato, Tim Baldwin, Clare Burson '98, Stephen George '94, Pat Kouwabunpat '01 M.D., Nancy Lee Fitzpatrick '83, Jack Fitzpatrick '81, '85 M.D., Kate Mason, Aoife Meehan '99, Anne Morriss '97, Chris Ruggiero '98, Claire Tichi, and Libby Schroeder '02. We moved to Providence and are enjoying more of the city now that we are not on student budgets."
Patricia Hughes, Danya Keene, and Kristine Helene Williams (see Geri and Don Williams '70).
Michele King writes: "I married Philip Petteruti on June 15, 2002, at the Wequassett Inn in Chatham, Mass. We had a great time celebrating with Phil's father, Joseph Petteruti Jr. '69; bridesmaid Amy Rosoff; groomsman Ryan Ma; Christina Perez; Peter Vessenes; and Mike Condouris. We are living in West Newton, Mass. Phil works in biotechnology research in Waltham, and I am a school psychologist in Sharon."
Maria Pacheco Rumsey (see Jeremy Hushon '93).
From the March / April 2003 Issue
Hillary Gross '98 reports that Brown has established the Matthew A. Balthazar Memorial Scholarship Fund. More than half the amount necessary to create an endowment has already been raised. Send contributions to Erica Eccleston, Brown University Office of Development, Box 1893, Providence, R.I. 02912. Matthew died on May 8, 2002, after a three-year battle with cancer.
Kristin Williams (see Geri Lemoi Williams '70).
From the November / December 2002 Issue
Leilani Barnett writes that she is busy running her own real estate firm, Comprehensive Real Estate Company, which offers land development consulting services, as well as brokerage services for home buyers and sellers. Leilani was previously vice president of real estate development for a home-building firm. She serves on the Santa Clara County Housing Advisory Board.
Jason Rogart '01 M.D. writes that he and Rafaela Dancygier '00 were engaged this past May in Newport, R.I. Jason is completing a residency in internal medicine at Yale, while Rafaela is a doctoral candidate in political science there.
Page Sargisson writes: "I married Chris Boehm (UC Berkeley '92) last October in Healdsburg, Calif. It was a hot day overlooking the vineyards, but a few cool drinks put the Brown crew in line. Naria Halliwell, Dena Connolly, and Jess Purdy were all bridesmaids. Also attending were Jake Kennedy, Peter Levine '95, Carolyn Glass, Alyssa Gainor, Jenny Nurse, Lauren Allister, Rob Whittenberger, Sheila Curtis, uncle Stuart Sargisson '62, Harvey Hinman '62, Peggy Snyder Hinman '62, and Emre Yilmaz '89. Chris and I are living in San Francisco, and I'm working as a brand manager in Genentech's corporate communications department."
From the September / October 2002 Issue
Pavlos C. Krenteras writes: "After thinking about it for several years, I finally left the United States and returned to Greece to start a new chapter in my life. Before I left, I made sure to see my freshman-year roommate and good friend Michael Harrison '95 for a last hurrah in the States. In London I met up with Emmanuel Trigenis '95, who managed to convince his girlfriend that flying to London to party was perfectly normal. Unfortunately, I missed Christos Triantafillidis '94, '95 Sc.M. (who moved to London after receiving his M.B.A. from Insead in Paris) by two days. In Athens I've managed to see Demetrios Iatrides '95 only once, since his work schedule with the business and finance branch of the Athens 2004 Olympic Games Organizing Committee is quite hectic. I had a good two-month vacation, but at the end of May I started my mandatory military service in the artillery division of the Greek Army."
Sarah C. Younkin earned a medical degree at the Case Western Reserve University School of Medicine in May. She plans to begin a family practice residency at the University of Colorado School of Medicine.
From the July / August 2002 Issue
Amy Cook writes: "I'm enjoying re-entry into the United States after the Peace Corps in Madagascar. I now live in Boston with Liz Stoll and work at the Massachusetts Audubon Society. I went skiing over Presidents' Day weekend with Liz, Lydia Misch, Stephanie Boutin, Erica Seidel, Angus Davol, Mark Schnittman, Pam Rajasekhar, and Gabe Shapiro '98. I saw Clare Sandy '98 and other Peace Corps friends in Washington, D.C., and then we danced the night away at Debbie Goldstein's wedding to Steve Prince."
Community MusicWorks, led by Sebastian Ruth, won a Daedalus Award, acknowledging Providence community groups exhibiting craftsmanship and perseverance.
Ly Nguyen wrote in March: "I will be graduating from the University of Hawaii John A. Burns School of Medicine this May and will do my internship year in preliminary surgery in Hawaii. Next year, I will be moving to Denver to start my ophthalmology residency training at the University of Colorado Health Sciences Center. My husband, Chris Quoc Truong, is working as an acupuncturist in a clinic in Waipahu and plans to open his own acupuncture clinic when we move to Denver."
Jeff Pickering '99 Sc.M. and Tamra Tyree '96 write: "More than forty alumni gathered in Providence to take part in our 2001 Labor Day weekend wedding. The wedding party included Bessie Dernikos '96, '98 A.M., Michelle Kupka, Cristina Lampuri, Julie Sullum, Anthony Farinha, Dimi Gavriel '98, Alvin Huff '98, Johnny Johnson, and Tony Quarnaccio '96. Tamra is clerking for a federal district court judge in Rhode Island, and Jeff is a software engineer working for a telephone company in Boston. This fall we will be moving to Virginia, where Tamra will begin a second clerkship on the Fourth Circuit Court of Appeals."
Gun Unsal writes: "I'm still living in the Bay Area. I left Hewlett-Packard and now work at Intel."
From the May / June 2002 Issue
Report from reunion headquarters: "Reunion plans are complete. We hope to see you at Brown for a great weekend May 24-27. Join us at your class events, Campus Dance, the Pops Concert, and the Commencement March. Register at alumni.brown.edu. If you haven't received your reunion mailing, please contact (401) 863-1947; reunions@brown.edu."
All Delta Tau alumni are asked to return to Brown on May 27 to join the Commencement procession in memory of the Delts who were heroes and victims of September 11: Paul Sloan, Chuck Margiotta '79, Dave Laychak '83, and Ray Rocha '95. A Delt reunion is also planned for Friday, May 24.
Johanna Bates writes: "I married Colin Mitchell on June 16, 2001, in the White Mountains, of New Hampshire. In honor of our marriage, we gave a donation to the nonprofit Alternatives to Marriage Project run by Marshall Miller '96 and Dorian Solot '95. To learn more about the project, visit www.unmarried.org."
Katherine Chase writes: "Manish Nag and I were married on Sept. 1 in Providence. We had a beautiful wedding in a friend's yard on the East Side surrounded by family and friends. Alumni in attendance included Barbara Landis Chase '67 and David Chase '67, '69 A.M., Matt Harray '93, Elise Hubert, Boris Pavlin, Aubrey Ingraham, Mehul Dalal, Mark Schnittman, Ernie Kim, Angus Davol, Michael 'Tex' Horn, Diana Reed '95, and Jaya Agrawal M.D. '02."
Lee Khan writes: "David Wade married Alixandria Weise outside Washington, D.C., this fall. Tom Hogan '98 and I were in the wedding party as groomsmen. Jeff Mai, Sam Blackman '98, Oded Kafka '98, Sat Gada '98, and Barry Miller '98, '98 A.M. were also in attendance. Massachusetts Senator John Kerry, whom Wade serves as communications director, was on hand for the wedding and toasted the bride and groom."
In January, Jennifer Ann Schettino became an associate with Riker, Danzig, Scherer, Hyland & Perretti in Morristown, N.J. She earned her law degree from Boston University. Previously, she was an associate at Porzio, Bromberg & Newman.
From the November / December 2000 Issue
Jennifer Cook's new wedding date is April 28.
Tom Gilbane (see Sarah Mahoney '93).
Desiree Humphreys, of El Paso, Tex., has been awarded a Foreign Affairs Fellowship by the Woodrow Wilson National Fellowship Foundation.
Kathy N. Le (Harvard '00 M.P.P.), of Cambridge, Mass., writes that she married Michael P. Warres '97,'99 A.M. on June 24 in two ceremonies. The first was a traditional Vietnamese ceremony at the home of Brown professors Jim Blight and Janet Lang in Milton, Mass. The second was a civil ceremony at the Habitat Wildlife Sanctuary in Belmont, Mass. Guests included Jason Sperber '98, Michelle Quiogue '96, '00 M.D., Kevin Yeh '96, '00 M.D., Christine Liu '96, Brian Cato '96, Ly Nguyen, Chan-Tran Phung, Tram Nguyen '00, Alex Cook '98, Thuy-Anh Le '99, Somphone Khen '99, Jonathan Sadler '01, and faculty members Thomas Biersteker and Patricia Symonds.
Wendy Ng, of Chestnut Hill, Mass., married Charles Yee (Cornell '88, University of Michigan '97 Ph.D.) on July 1 in Boston. Guests included best man Howell Yee '87, bridesmaid Joyce Oen-Hsiao, Edna Chin Lee '84, Robert Huie '86, Allen Hsiao '94, '98 M.D., Winky Chin '96, Cheri Dodge Chin, Cheryl Tupaj, Patricia Myung, and Peter Vessenes. Wendy is a health-care consultant, and Chuck is a software engineer.
Jennifer Schettion, of Staten Island, N.Y., writes: "I have graduated cum laude from Boston University School of Law with a juris doctorate. After taking the New York and New Jersey bar exams, I will practice in the New Jersey law firm of Porzio, Bromberg, and Newman as a litigation associate."
Vanessa Zimmerman writes: "I married David Wise '96 on June 18 in Rockleigh, N.J. We were thrilled to share the most incredible weekend of our lives with so many Brown pals. The bridal party included Emily Westheimer, Nanita Yung, Jessica Hatfield, Laura McLoughlin, Katharine Rusnak, Amanda Margulies '96, Christopher Langone '96, Cameron Janes '96, Wesley Knauft '96, and Eric Sillman '96. At least fifteen other Brownies attended as well. Dave and I moved to New York City, where we both started Columbia Business School in the fall.
From the September / October 2000 Issue
Leilani Barnett, of Santa Cruz, Calif., writes that she graduated from UC Berkeley in May with a master's in city planning. Her classmates in the program included Lihbin Shiao '95 and Simon Alejandrino '96. Leilani is a development associate at the Castle Group, a real-estate development firm in Silicon Valley. Her projects include redeveloping the old Del Monte Cannery in San Jose into row housing with lofts.
Jennifer Cook writes that she has returned to Charlotte, N.C., after doing graduate work at Columbia University. She now works in advertising and communications at Elberson Senger Shuler. Jennifer is engaged to John O'Toole. They will marry on May 5, 2001, in New Jersey, and can't wait to see old friends at the big party.
Seth Feldman started Columbia Business School in the fall with a plan to major in international business and strategic management. He writes: "I would be happy to hear from alumni who attended Columbia Business School or have any insight into my fields of interest."
Jane Fronek '99 A.M. completed her master's thesis, titled Southern Primitive: A Foray into the Cultural History of Southward Travel in the Americas, 1917–1970, in January 1999 with help from Ken Heskestad (Geneseo '97). She writes: "I'm still recovering from five and a half intense years of school, but have plans to delve back into academia at some point. Ken, Nancy Eichenlaub '97, '98 Sc.M. and I have a great apartment two blocks from Blackstone Boulevard on the East Side of Providence. Matt Harvey and Jon Lincoln live down the street. Stop by and see us if you're passing through. Nancy and I saw Heather Davidson (in her third year of medical school at University of Virginia) and Galen Johnson (in her third year of graduate school at the University of North Carolina) at our annual girls' reunion weekend in March, when we visited Kate Acheson and Hilda Vega in Miami."
Michael Kwong writes that after three years of working in fashion retail for Filenes of May Co. in Boston, Mass., (as an assistant buyer, store planner, and MIS analyst), he started law school at Boston College this fall.
Alison Seale writes: "Tim Curtis and I have lived in San Francisco since graduation. I work at an architecture firm and Tim works for an on-line advertising company. We were recently engaged and will be married Aug. 12, 2001, in Massachusetts. Will Harris, Dan Trelogan, and Jennifer Seale Aitken '96 will be in the wedding."
Elizabeth "Libby" Stone writes that she graduated from the College of William and Mary in May 1999 with a master's in public policy, then moved to Boston to work for Xenergy Inc., a full-service energy consulting company. She is now back in Providence, where she is legislative liaison for the Rhode Island Department of Environmental Management.
From the July / August 2000 Issue
Neil Ashar writes: "I left the Los Angeles County Jail in April after fourteen months there and spent May traveling in France and Switzerland, where I attempted some glacier skiing on the Matterhorn. My experience in jail (as a consultant, not a prisoner) was enough to drive me back into academia, so I'll start law school at Boalt Hall at U.C. Berkeley this fall. At Berkeley I'll room with Jonathan Agnew, a neighbor in my freshman unit. It's been a fun time living in L.A., but I'm glad for the change and to see familiar faces again. I won't be studying criminal law! I guess it's academic recidivism."
Matthew J. Daniels, of Andover, Mass., was named assistant vice president of Spaulding & Slye Colliers, a real-estate services company. A member of the firm since 1997, he is a broker on the north suburban team and a member of the Greater Boston Real Estate Board.
Cinzia Solari writes: "I will marry Davide Cis on July 8 in my parish church in Wellesley, Mass. We will have a second ceremony in Trentino, Italy, where Davide's family lives. I met Davide in Bologna during my junior year abroad with the Brown-in-Bologna program. I found a job teaching English to Italians at a night school and Davide transferred into my class halfway through the year. We live in California, where Davide is a quality-assurance analyst for Barra Inc. in Berkeley. I will begin a Ph.D. program in sociology at Berkeley in the fall."
Zach London and Lauren Schwartz '98 announce their engagement. They plan to marry in March 2001. Zach is in medical school and Lauren is in law school at the University of Wisconsin at Madison.
From the May / June 2000 Issue
Veronica Diane Acosta married Spencer Lee Penn '96 on Feb. 27 in a small wedding at her father's home in southern California. She writes: "We met while working together at University Food Services and were engaged for almost three years before taking the big leap. Spencer began his first year of medical school, and I am in my first year of law school. We are doing well, are very happy, and just wanted to share our news with the wonderful people who touched our lives while we were at Brown and working at food services."
Johanna Bates writes: "I am settled (for the moment) in the Jamaica Plain neighborhood of Boston, writing and editing marketing materials for the publishing department of the Unitarian Universalist Association."
Jessica Hatfield, of Medford, Mass., writes that while in San Francisco for training through the Boston Children's Hospital, she caught up with Vivien Zraick, Matt Sitter, Jon Newman, and Colton Dirksen. Back in Beantown, she sees a lot of Whitney Taylor '98, who is excited to start her new e-commerce project at Andersen Consulting. Melissa Panchuck '98, Ellamae Gurney '98, and Pat Walsh are also in town. Lauren McLennan is finishing a physician's assistant program in Boston. This fall Jessica will start an accelerated master's program in Boston to become a nurse practitioner. Before she starts, she will be a bridesmaid in the wedding of Vanessa Zimmerman and Dave Wise '96. Other bridesmaids will be Laura McLoughlin, Nanita Yung, and Emily Westheimer, who will take a short break from the Peace Corps in Zambia to attend the event.
Coco Park (see Jim Yang '91).
Lisa Parker is one of thirty interns this spring at the Carter Center, founded by former President Jimmy Carter and his wife. Lisa works in the center's conflict-resolution program.
Sharmila Rao '95 writes: "We're interested in putting together an informal South Asian alumni network. Plans are in the making for a kickoff dinner this June or July in New York City. ."
Sarah Younkin (see Earl W. Harrington Jr. '41).
From the March / April 2000 Issue
Cara Anselmo, of New York City, is a medical editor. She writes: "I'd love to hear from those friends I think about often but with whom I've fallen out of touch in the past couple of years, as well as any alum, new or old, who is in the city."
Jennifer Cook writes that she has returned from a couple of years in Dixie as a domestic violence counselor and is now living with fellow Theta Sarah Krissoff '99 in New York City. This fall Jennifer began work on her master's of science in social work at Columbia, and Sarah started at Columbia Law. The two have already seen familiar Brunonian faces in the Big Apple and are having a ball running circles around Central Park. Jennifer is happy to be in touch with many Brown friends and would love to hear from long-lost folks.
Shermay Lee writes: "Having completed my cuisine diplome at Le Cordon Bleu in London, I have since moved to Hong Kong, where I am working at Schroders in corporate finance."
Courtney Reckord writes that she married Raphael Groten in February 1999 and they had a beautiful son, Oliver, in August.
Jacob Roth writes: "I am in my second year living and working in Taiwan, currently as teacher recruiter for Kid Castle Language Schools. I survived the recent earthquake (as did all of my charges, thankfully). I wrote in my diary, 'Everything shook and I was very scared.'
From the January / February 2000 Issue
Sophie Coquillette, of Cambridge, Mass., married Jamie Koven '95 on Feb. 20 in Cambridge. Brown Chaplain Janet Cooper Nelson presided. Many Brown alumni attended, including ushers David Filippone '95, Sam Caspersen '95, Phil Price '95, and Gus Koven '93. Alex Kerry was a bridesmaid. Also present were Sonja Beguin '98, Brooke Gomez, Carrie Brown, David Shepard '98, Gordon Lanpher, Reid Brackin '95, Brad Critchell '95, Carl Palmer '95, Carrie Kappel '95, Peter Bartle '95, Will Fisher '94, Ben Holbrook, Porter Collins '98, Daniella Fenwick-Smith '93, and her husband, Brown men's rowing coach Scott Roop.
Lisa Eckstein and Neil "Fred" Picciotto will be married on Aug. 5 in Belmont, Calif. T
Melonie Landay Forman writes: "I moved with my husband, Julian, to Los Angeles, where we have both started graduate school. I go to U.C.L.A. medical school and Julian goes to law school at the University of Southern California. I really enjoy being back at school, even if I am the only Brown person in my class. One of the best things about being out here, though, is that there are many alums living in the area, including Amy Hawk, one of my roommates and best friends."
Nathan Fox writes that he moved to New York City to start a new job in telecom- project finance at a bank in midtown Manhattan. He often returns to Boston to visit friends on the weekends, so if you find yourself in either New York City or Boston.
Naria Halliwell writes: "After six years of dating (since the fall of my freshman year), Peter Levine '95 and I recently got engaged. We have not yet set a date, but we are planning on late in the summer of 2000. I love my job as an associate producer at Oxygen Media, a new cable and Internet company serving women. I joined Oxygen in its nascent period and am thrilled to now be a part of a company with more than 300 employees. Peter left his job in investment banking more than a year ago to become a manager in the finance group of Edison Schools, which is a private manager of public and charter schools. We have been living together in New York City for a year."
Ellie Heckscher (see Vikki Aldridge Kingslien '68).
Ty Hedrick writes: "After spending two years in the software industry, I'm headed back to my roots to make use of my biology degree. I entered the organismic and evolutionary biology Ph.D. program at Harvard, and look forward to getting reacquainted with my Brown friends."
Bradley Schleyer reports that he has started a Ph.D. program in management at the Stern School at New York University and is enjoying both graduate school and New York City.
Sandra Shim writes: "After a year of doing neuroscience research, I decided law school was my destination. I moved to Boston and spent a great year working for a law firm, hanging out with '97 alums, and living immediately below my college roommate, Amanda Tyson. I just started at George Washington Law in Washington, D.C."
Vanessa Zimmerman reports that she is in Washington, D.C., working for the Washington Opera. She got engaged to David Wise '96 on June 26. The two, who will marry in June, look forward to reuniting all of their Brownie cronies.
From the November / December 1999 Issue
Tej Desai writes: "Campus Dance was a great time to see many classmates, including WBRU alumni Kate O'Sullivan, Mike Stoler, Alexander Kleinberg, and Steve Izzo. I left my hometown of Boston in mid-August to move to San Francisco, driving across the country to get there. I look forward to meeting up with the many Brown '97ers who I hear are in the Bay Area."
Angus Davol, Ernie Kim, and Kirthi Reddy drove around the country last summer and saw many exciting things, including the world's largest prairie dog; Kip Fulbeck's office; Kathy Colville, currently of Durham, N.C.; and a tabletop Ms. Pac-Man.
Matt Di Guglielmo writes: "A welcome break in July's heat wave arrived just in time, as Christine Walters '97 and I were married on the 10th. We were joined by several classmates, including groomsman Marc Hildenbrand, as well as Melissa Rollenhagen, Doug Applewhite, Nick Genes, Jason Beattie, Lani Habibullah Siddique, Jennifer Reid '91, Mike Costa '98, Nadine Fiebrich '98, Delia Rusmin '99, and Lisa Palin '99. It was a marvelous day and we had a blast. We are now living in Wilmington, Del., and are doing quite well."
Gurmit Sidhu writes: "Anyone who still remembers Gurmit from Singapore and wants to get in touch should know I've moved to The Netherlands and am starting a new life with my partner here.
Kevin Silva, of Boston, started at Tufts University School of Dental Medicine in September.
From the September / October 1999 Issue
Kate Acheson (see Ann W. Acheson '64).
Trevor O'Driscoll (see John Hines '56).
Taylor Margis-Noguera is assistant vice president in the municipal finance capital markets group at Banc One Capital Markets in Chicago, after two years in Houston.
Daniel Ratner is involved in his second high-tech start-up venture since graduation. He writes: "My first, Snapdragon Technologies, is a thriving computer-consulting and systems-integration firm in Cambridge, Mass. The second, which builds off of Snapdragon, is Wired Enterprises, a provider of Digital Subscriber Line, the latest and greatest high-speed Internet technology. Wired Enterprises (www.wiredbusiness.com) has offices in Boston, New York City, and Philadelphia, and we are now going national. Watch out world, here we come. I'd love to hear from any Internet-savvy alums with neat venture ideas, especially up here in Massachusetts."
Ann Tarantino is a graduate student at Penn State, where she is working on a master's of fine arts in painting. She writes: "This year I lived with Heather Darcy, who just received her M.F.A. in painting from Penn State. The opening of her thesis show was a huge success. Among the guests were Karen Joseph, Meg Gallogly, Johanna Culhane, and Martin Small. Penn State is huge (45,000 students), so it's been a big change from Brown, but I love it here. Football is king; my claim to fame is that I graduated from the same school as Joe Paterno '50. Lots of people here think that Rhode Island is actually an island, but I have been able to set a few of them straight."
From the July / August 1999 Issue
Leslie Abrams returned to Mississippi after a year in California working for a public policy institute. She will start law school at Yale in the fall. She writes: "Hello to all of the Brunonians who have migrated to New York. It was nice to see all of you. Tiffany Thompson is doing well. Thanks to Markita Morris '98, Joelle Murchison '95, and everyone working on the BSU alumni group."
Sarah Agniel continues to run Gallery Agniel in Providence, where she showcased the work of sculptor Kristin Sollenberger in April. Agniel opened the gallery in June 1998 with the aim of exhibiting challenging visual art in an intelligent and engaging format.
David Chapman wrote in March: "For the past five and next six months I am living in Costa Rica, guiding rafts on a class III section of the Sarapiqui River and working on my Spanish."
Betsey Gardstein has completed the first year of a two-year master's program at the University of North Carolina at Chapel Hill's School of Public Health, where she is concentrating in epidemiology. In March she was awarded a Tinker Field Travel Fellowship to do research at the Federal University of Bahias Institute of Collective Health in Salvador, Brazil. She is there this summer, working on a cancer mortality study of the Brazilian Navy, but she also plans to visit the Amazon before she returns in mid-August. When Betsey is not enjoying the beautiful weather and southern hospitality.
Olivia C. Rodriguez Irlando married Andres Irlando (Harvard '94) in a beautiful summer wedding at Stanford last August. She was joined by bridesmaids Desiree Humphreys, Leslie Abrams, and Tiffany Thompson. Olivia lives in the San Francisco Bay Area and teaches elementary school in San Francisco.
From the May / June 1999 Issue
David Coel-Arboleda, Providence, is an engineer at Virtual Media Technologies, where he handles much of the back-end system programming and configuration for security and e-commerce.
Amy Cook writes: "Tumultuous doesn't begin to describe it. Before I even received the BAM to read about myself being in Chad, the Peace Corps program there was terminated due to instability in the south of the country and we were evacuated. But the weather is sunny once again, and I am rejoining the Peace Corps, this time in Madagascar to do agroforestry work. I had a wonderful time in Boston and Providence a couple of weeks ago visiting Brown friends. I love mail, so please write me in Madagascar!"
Meggan E. Craft, eschewing Dad's advice to get a "real" job, can be found tracking, collaring, and identifying lions in Tanzania.
Samuel Jackson writes: "In the last year I have started my traveling by hopping on a camel in Rajastan, India, for a safari, bouncing around through Europe, and visiting Eric Horne '97 in Spain. I came back home and drove my Volkswagen bus down through California to Utah for some photography and mountain biking, learning what an 'endo' is. Then it was time to go with the family to Zimbabwe for wildlife safaris, where I found out the hard way what the most dangerous animal in Africa is. A hippo attacked the canoe my brother and I were in, and now I'm the only person I know to have been bitten by a hippo and live. After a short rehab of my right forearm I visited friends in New York and Mexico to show my battle scars. I've spent the past five months sightseeing in Oregon and Washington and waiting for a job to fall into my lap, which it did. Now I'm working at Intel in the burbs of Portland."
Devra Wexler works at the American Geological Institute in Alexandria, Va., where she is the assistant editor of Geotimes magazine. She writes: "In January I spent a weekend in Boston, hanging out with Shelley Goldstein, Mandy Wall, Amy Cook, Lydia Misch, Liz Stoll, Sharon Su, Alicia Svenson, and Erica Toochin. It was great to see everyone all together again - for the first time since graduation."
From the January / February 1999 Issue
Jenny Ahern is now in the San Francisco Bay Area attending the UC-Berkeley School of Public Health and would love to hear from anyone who is in the area or out of touch.
Matthew D. DiGuglielmo began his second year of medical school at Jefferson Medical College. In January 1998 he got engaged to Christie Walters '98. They plan to marry this summer.
Olga Donahue is in the Peace Corps teaching English in Kyrgyzstan. She left on June 5, ten days after her graduation, and will be there for two more years. The town she is in is called Bakai-Ata, near Talas. She says the people are wonderful, the place is beautiful, and she welcomes visitors.
Margarita Garcia married Daniel Liao (Brandon University '97) on June 13 in San Diego. The best man was Angel S. Ferrer '00 M.D. and attendants included Anna Laitin, Nicholas Limthong '95, Eliza Domingo '99, and Yuko Miki '98.
Melanie Landay married Julian Forman in June. She writes: "Julian is a Canadian I met while studying in Israel during my semester abroad. The wedding was wonderful, and lots of Brown friends came to help us celebrate. We are living in Pittsburgh for the year until we go to graduate school next fall. I'm in the process of applying to medical school right now and am hoping to find some Brown alumni wherever I end up. My brother, Josh Landay '02 is at Brown, the third member of our family to attend. We are all very excited for him."
Tonya Banu McMillion writes: " I've moved from Los Angeles and Fox Sports Network and currently live in Bellvue, Nebraska. I am launching and producing a new three-and-a-half-hour morning show at the local Fox station. I'm also working hand-in-hand with a Dartmouth '96 grad. In Nebraska there is no room for rivalries (not enough people), so we are turning out to be friends."
Joyce M. Oen and Allen L. Hsiao '98 M.D. were married on June 6. Wendy Ng was one of the bridesmaids; Peter H. Lee '02 M.D./Ph.D. was the best man; Albert Woo '99 M.D. and David Barba '94 were groomsmen. Ushers included Rajnish Saini '98 M.D., Andrew Shen '99 M.D., and Carl Chang '96. Musicians included Stephen Wu '95, Matthew J. Ho, and Winky Chin '96. Jason Smith '94 and Naseem Matthews '98 were also a part of the ceremony. Joyce attends medical school at New Jersey Medical School in Newark, and Allen is a pediatric intern at Yale-New Haven Children's Hospital.
Jenny Sherling married Eric Solomon on Aug. 30 in Dallas. They met in Jerusalem, where they live as Jenny continues her rabbinical studies and Eric completes his. They will return to New York City this summer. Many Brown alumni attended the wedding.
Mere Smith recently moved from New York City to Los Angeles, after accepting a job with Howard Gordon's new TV series, Strange World, which will debut on ABC in January. She writes: "And the funny thing is - especially if you know me - I also got engaged in the process, to Georgia native R.D. Price. He's currently working on Buffy the Vampire Slayer, my favorite show. But I swear that's not why I'm marrying him."
Sharon Su and Karen Sullivan are in their first year at Tufts University School of Medicine. "Yes! We made it!" they write. Sharon lives in Medford, Mass., and Karen lives at home. Both would love to hear from friends.
Allen Thomas has finished a Fulbright Fellowship year in Spain and has joined the law firm of Cadwalader, Wickershan & Taft in Manhattan.
Mark A. Tucker has been working as a junior physicist at a government microelectronics research lab. Mark writes: "It's a really interesting job, but I hope to start grad school full-time in the not-too-distant future. I'd love to hear from people."
From the November / December 1998 Issue
Anitra Brooks (see David and Janet Levin Hawk both '67).
Tej Desai is living in Boston, working in consulting, and seeing Brown faces on just about every corner. "I spent the 4th of July on Cape Cod with Kate O'Sullivan, Rachel Salguero, and Canyon Lew. I was in Paris during the World Cup and got to see Caroline Cruise."
Lani Habibullah married Sultan M. Siddique (N.Y.U. '97 M.D.) on June 13 in New Jersey. There were 300 people at the wedding, including many Brunonians from the class of '97. "We had a wonderful honeymoon in Jamaica," Lani writes. "Sultan and I live in Philadelphia, where he is a second-year resident in internal medicine at Temple University Hospital. I am going to be attending Pennsylvania College of Optometry in the fall for the four year O.D. program. We were happy to have so many people at our wedding and would love to hear from more people from Brown."
Michael Stoler and Amy Wu '95 returned to Brown for Campus Dance and for the graduation of Amy's sister, Long-Long Wu '98. Long-Long began work with the New York branch of Andersen Consulting in the middle of July.
From the September / October 1998 Issue
Paul Barman recently completed a four-song, seven-inch record titled Postgraduate Work. Paul writes, "The rhymes are stupendous (Alf Vader-Ralph Nader, lederhosen-feet are frozen), plus there are neat pictures. Available for only $5 postpaid."
Young Whan Choi, McLean, Va., was awarded a James Madison Fellowship for current and prospective teachers of American history and social studies.
Hyung-Kwon Chung finished his first year in the Ph.D. program in economics at Brown.
Ryan Firestone and Gidon Felsen '98 are planning to walk across America. They will start Oct. 2 in Jacksonville, Fla., and hope to reach San Francisco in August 1999. "We would love to be put up by friendly alums and friends along the way," Ryan writes.
Pavlos C. Krenteras writes: "All of my friends from the class of '94 will be happy to know that I finally got my computer science degree in May 1997. It was a long, uphill road, but I stuck with it and finished. After working as a programmer/analyst for nearly two years at the Beth Israel Deaconess Medical Center in Boston, I went to work for Gary J. Kleinman '80 (see Monica Hutchingson Kleinman '84). Dan Labrador '91 is the orthopedic trauma coordinator for Rhode Island Hospital and is enrolled in Brown's master's program in biomedical engineering. Deb Gutman '93 is in her third year of medical school at Brown, and her husband, Selim Suner '86, '87 Sc.M., '92 M.D. is doing research when he's not saving lives in the ER. I'm back in Boston and recently started as an applications-development specialist at Children's Hospital. I will be involved in migrating the hospital's legacy applications to a Web-based platform; assisting in the design, development, and installation of a new integrated clinical information system for the hospital's three intensive-care units; and participating in a project to introduce handheld computers in the clinical setting. I get to see Ivy Ingram '94, who received her master's in counseling psychology from Boston College in May. She's living in Jamaica Plain with Gretchen Wiker '94, who recieved her master's in education from Harvard in May, and Jess Barnard '95. Housemates Kuniko Kurisu '94 and Kristin McDonnell '95 also live in Jamaica Plain. Kuniko is working for an architectural/ design firm and Kristin is a staff assistant at the Harvard Herbarium. Mike Harrison '95 is getting his master's in education at Harvard and living in Cambridge with Maria Taylor '95. Manolis Trigenis '95 is in his third year at the Tufts Medical School. Amy Marks '95 is doing research at the Dana-Farber Cancer Institute in Boston. Aditya Joshi '95 is a management consultant with Bain & Co. and will be going to business school in the fall.
"While attending a conference in Washington, D.C., I got to hang out with Marty Chester '94, who is the legislative assistant to Congressman Martin S. Sabo. Marty will start law school at the University of Chicago in the fall. Mick Follari '94 is coordinator for a building materials recycling program in Boulder, Colo., and plans another crazy hiking trip in South America. Ashish Chandarana '93 is working in New York City, as is my brother, Nicholaos '93."
Christine J. Luther-Morris, Coventry, R.I., was awarded a James Madison Fellowship for current and prospective teachers of American history and social studies.
David Wade is living on Capitol Hill in Washington, D.C., working as a speechwriter for Sen. John Kerry.
From the July / August 1998 Issue
Margarita C. Garcia was to marry Daniel M. Liao of Canada on June 13 in San Diego.
Cristina Lampuri (see Ellen Seely '77).
Nicholas Lombardo wrote in March: "I have made up my mind and will be entering the Dominican Order at the end of June with the intention of ultimately taking vows of poverty, chastity, and obedience (aka no money, no honey, and a boss) and being ordained a Catholic priest." Nicholas has spent the past year in Hartford, Conn., volunteering as a youth minister and teacher at a Catholic parish, "which has been a blast."
James Moed is having little difficulty adjusting to life in London after spending four years getting used to a long, cloudy, and wet buildup to spring. He is working at Bloomberg Television, having grappled with U.K. labor laws and given up on his last-ditch search for a "quick 'n' easy" marriage to an E.U. national.
Bernardo X. Rodríguez y Galbán lives in New Haven, Conn. He writes: "After spending some time in Sir Mix-a-Lot's entourage (he's a rapper I know through a family friend), I am now working as a male stripper (nothing dirty) until it comes time to start Yale in the fall. I would love to hear from any friends I lost track of."
Karyn Stern (see Robert A. Stern '73).
Mike Tucker received a National Science Foundation fellowship for Ph.D. research at UC-Berkeley. He is studying cathode materials for rechargeable lithium-ion batteries.
From the May / June 1998 Issue
Hannah Burton has settled in Portland, Oreg., where she works with an AmeriCorps program focusing on education and environmental issues. Hannah is living with Lyssa Mudd '96, who has returned from a year of study and travel in India. "We both think fondly of Providence, particularly on these rainy days," Hannah writes.
John Churchward is in Newport Beach, Calif., for the year and wants to meet up with friends on the West Coast.
Amy Cook is serving in the Peace Corps in Chad, Africa.
Lieko Earle is a Peace Corps volunteer in Tanzania, where she teaches secondary school physics and is learning to speak Swahili. "I live in a forest surrounded by banana, mango, and papaya trees - a little bit of a culture shock from Providence, but I love it. If anyone wants to see Lake Victoria or to climb Kilimanjaro, come visit," Lieko writes.
Catherine Ionata is serving in the Peace Corps in Turkmenistan, where she teaches English to high school students.
From the March / April 1998 Issue
Melanie Etchison was supposed to leave for Sri Lanka as a Peace Corps volunteer on Oct. 16, but the country's civil war and a bomb in the capital, Colombo, on Oct. 15 delayed her departure until Nov. 4. Melanie is teaching English as a second language.
Tom Gilbane II lives with Dan O'Keefe and works for Merrill Lynch in real estate finance.
Obituaries
Jun, 2022
Lisa Hooks Eisler '97, of Astoria, N.Y.; Oct. 23. Following graduation from Brown, she had a successful career as an event planner with several New York law firms and most recently with Mt. Sinai Hospital in Manhattan. She volunteered with Meals on Wheels and was generous with her time to friends and family. She is survived by her daughter, parents, and brothers.
Jan, 2022
Arik Zwirner '97, of Melrose, Mass.; July 4, of pancreatic cancer. He was an electrical engineer at Bureau Veritas Consumer Product Services in Littleton, Mass. He was a former member of the Brown Band and continued to play saxophone with the Community Summer Concert Band in Wakefield. He enjoyed camping, skiing, hiking, playing chess, and making beer with his father, brother, and sister-in-law. He is survived by his parents, a brother and sister-in-law, and two nieces.
May, 2018
Kevin M. Rice '97, of San Clemente, Calif., and Barcelona, Spain; Dec. 25. For more than two decades he was a top model, working with clients that included Ralph Lauren, Chaps, J. Crew, Brooks Brothers, Gap, Victorinox, and Banana Republic. He is survived by his husband, Juanma Lopez Bravo; his parents; and three sisters.