Gendo Taiko codirector Samuel Leung '24 leads stretches while chanting from one to ten in Japanese. He concludes the start of the practice with a short meditation and a traditional greeting: yoroshiku onegai shimasu.
Almost every night, the vibrations and echoes of the Japanese drumming ensemble practicing in TF Green Hall can be felt and heard from afar.
Gendo Taiko, originally named Brown Taiko, was one of the earliest collegiate taiko groups on the East Coast. The group was founded by Raiki Machida '07 and Joshua Goldner '05 in the fall of 2004. Gendo, which loosely translates to "path of free imagination," plays at Baccalaureate most every year, transporting its audience to an island across the Pacific.
Kikuyo Shaw '24 says members have been asking themselves "how we identify with this performing art, which is also a cultural art." Some have even written pieces themselves. Ethan Jiang '25 composed and choreographed the song "Cyclone," showcased at their spring show. Taiko is "genuinely innovative and still alive, and still growing and changing as a practice in the community," says Ford Rowe '24.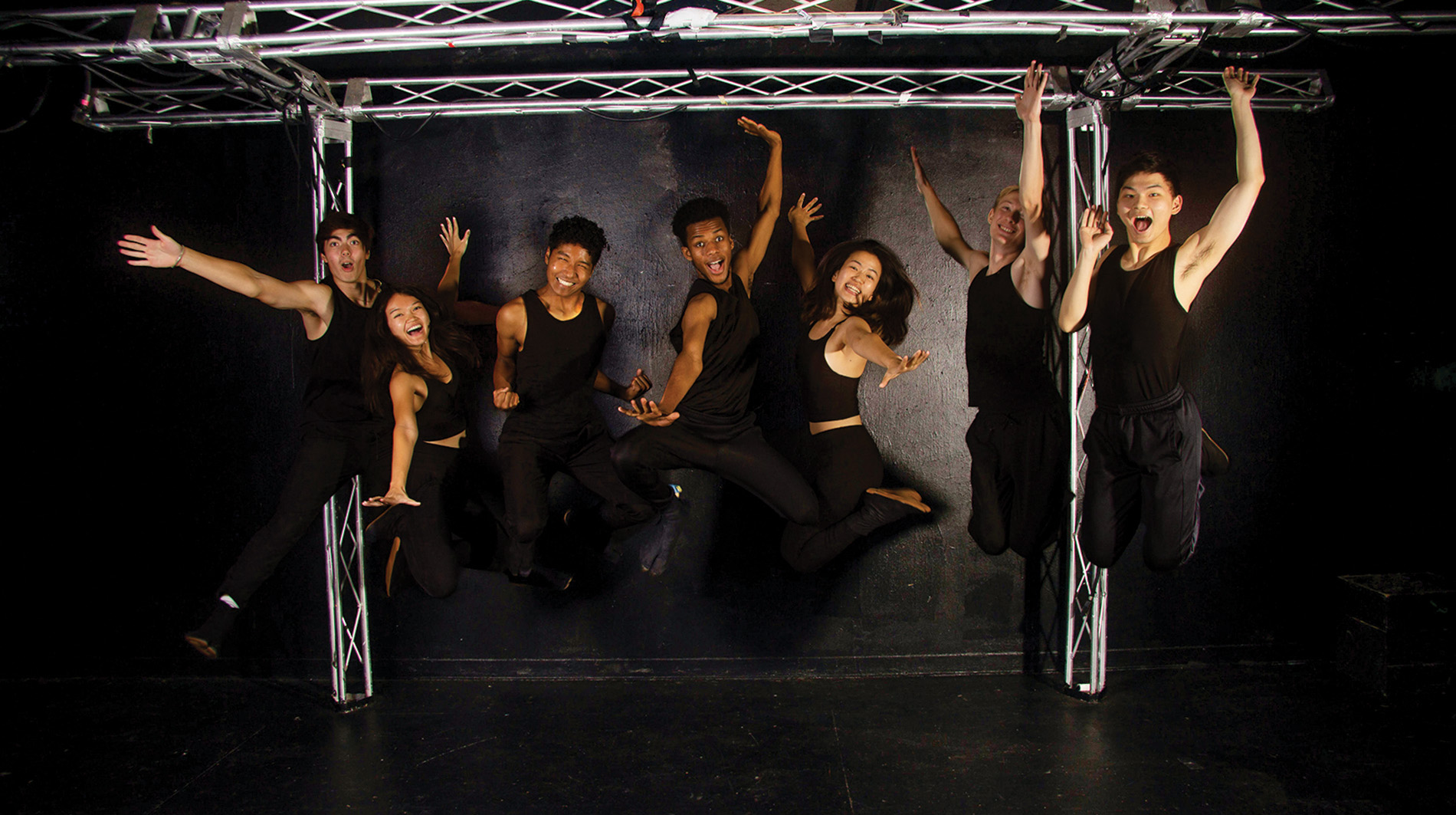 The group is very hands-on, with players even sewing their own costumes. In March, the members worked together to replace the skins on two of their chū-daiko, or barrel drums. The cowhide had gradually become worn after years of use.
With the two drums in repair, a few drummers practiced on drums made of tires and duct tape, but the group still had many other chū-daiko and even an ō-daiko, which was so large that it took five players together to lift.
Gendo's spring practices were dedicated to preparing for their annual spring show, Come Rain or Shine, which took place in April in the RISD Auditorium and is so named because during the pandemic, Leung explains, they "were practicing outside, so they had to figure out if it would rain or shine."
Leading up to the show, Leung continuously reminded drummers of the importance of eye contact for the flawless synchronization of beats and kata, or movements. One of the song-leaders, Shaw demonstrated the fullness and timing of the sweeping arm motions. Energy is of utmost importance to Gendo.
Come Rain or Shine demonstrated the ensemble's unmatched synergetic nature. The drummers sported traditional Japanese happi and hachimaki (coat and headband). Their kiai, or yells and chants, rang out with great fervor. The vibrations and pounding completely engulfed the auditorium, building to crescendos. Members performed impressive tricks, from blind-folded playing to bachi (drumstick) juggling.
"First and foremost, Gendo is all of our members being together and enjoying that we have this time together," Rowe says. Future cohorts of Gendo Taiko will continue the craft and adapt its traditions as the art lives on. "The newest generation of Gendo will eventually replace me," Leung says, "and that is the most fulfilling feeling."