Class of 1985
Send your news to class communications cochair Ellen Taschioglou Parsons, to communications cochair Daniel Sterman, or directly to the BAM at alumni_magazine@brown.edu.
Nov, 2023
Tina Patterson was the first non-lawyer to be accepted into the College of Commercial Arbitrators Associates Program.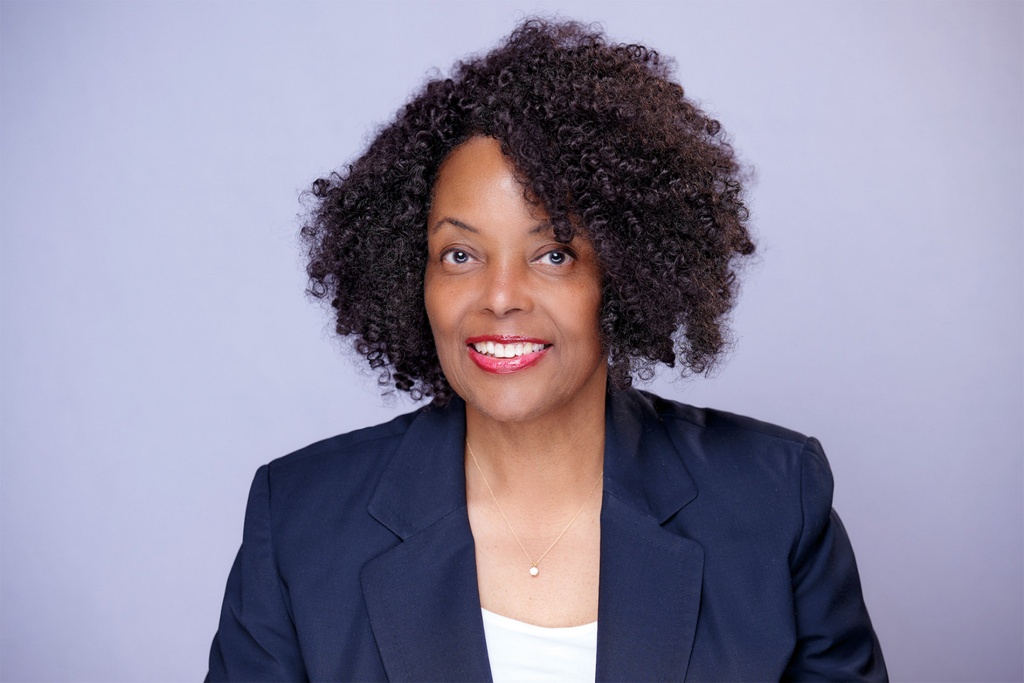 Nov, 2023
A Fiddler's Life
Klezmer virtuosa Alicia Svigals '85
Read More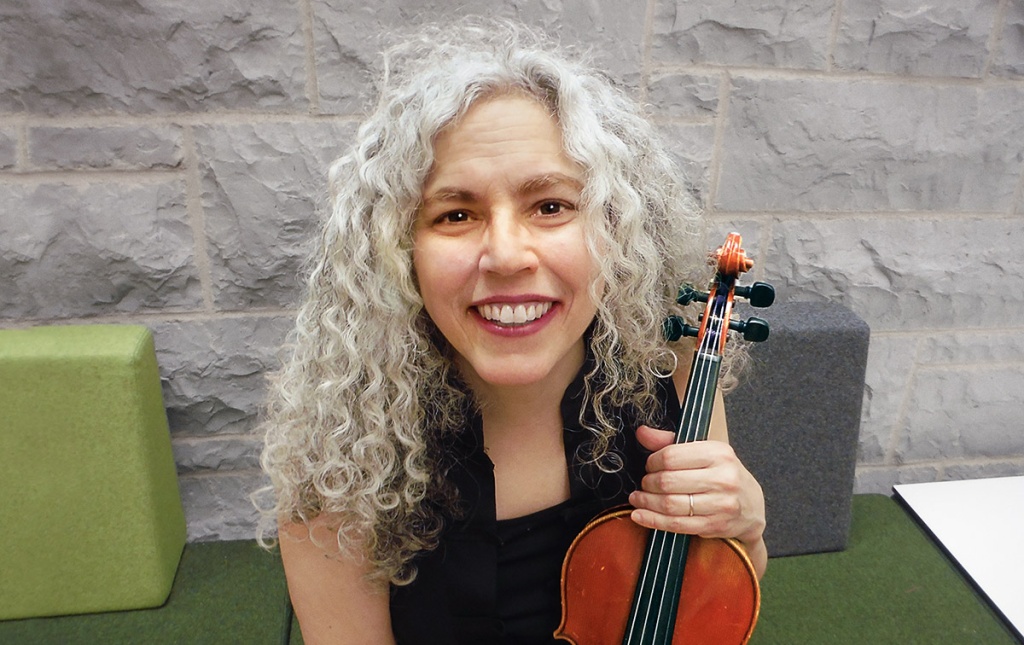 Nov, 2023
Susan Eisner Eley writes: "I operate a contemporary art gallery called Susan Eley Fine Art with two locations: Hudson, N.Y. and the Lower East Side in New York City (www.susaneleyfineart.com). I have just celebrated my 33rd anniversary of marriage to John Eley and we have three grown daughters. Please reach out or visit the gallery!" Contact Susan at susie@susaneleyfineart.com; 917-952-7641.
Aug, 2023
Ann Arthur-Andrew was appointed Yale School of Medicine's inaugural director of alumni engagement and started in her new position on June 1. Ann writes: "I will be the primary liaison between the school and the greater community of Yale School of Medicine alumni. In this role, I will be collaborating with alumni as well as working with students and house staff to foster long lasting connections that will strengthen their engagement with the Yale School of Medicine long after graduation."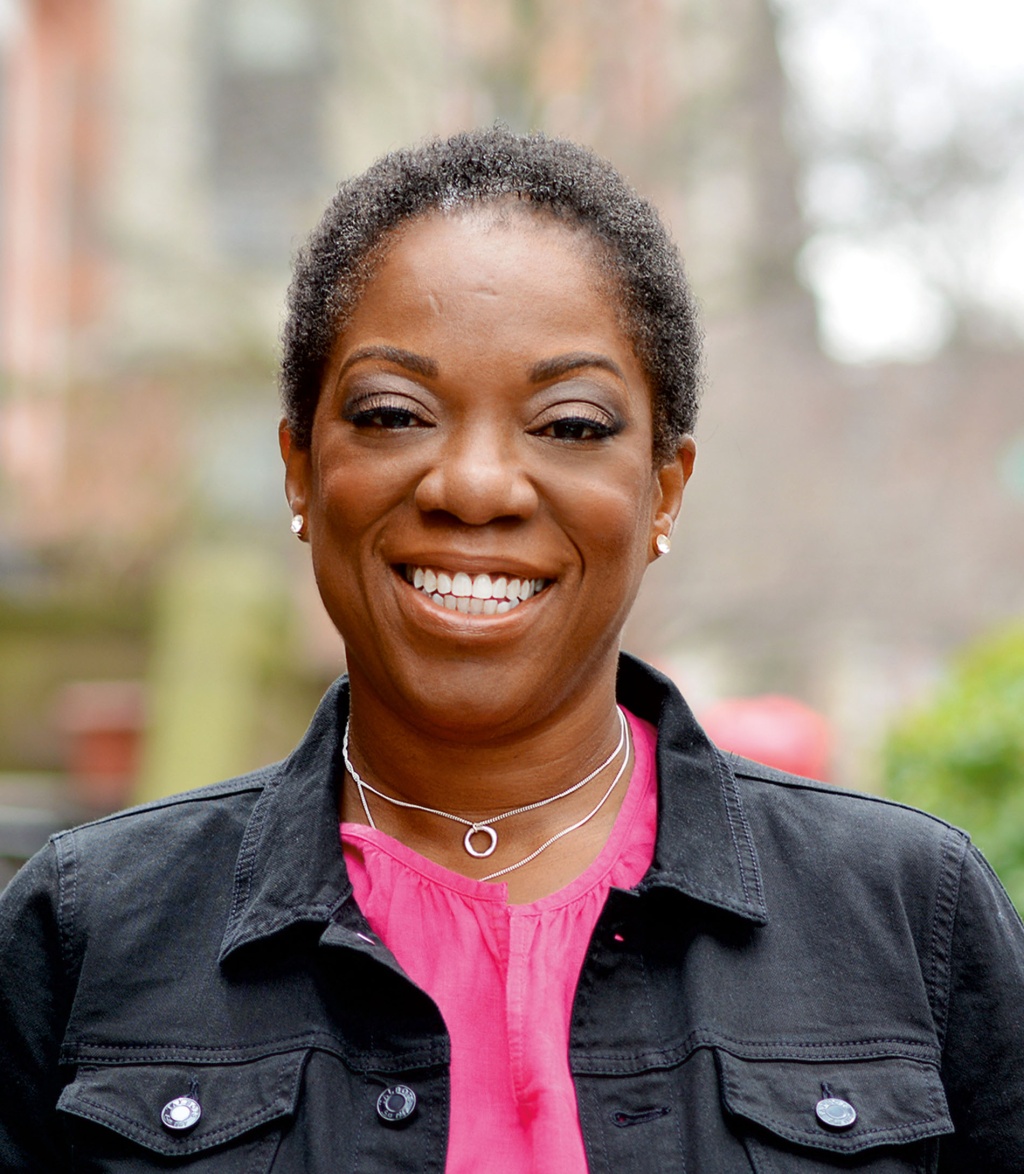 Apr, 2023
Karen Smith Catlin published her fourth book, Belonging in Healthcare. It's a practical, research-based guide for how to be a better ally for coworkers who are from underrepresented groups. Filled with firsthand accounts from nurses, physicians, administrators, and professors, including Dr. Resa E. Lewiss '92 and Dr. Paul Haut, the book will help you spot situations where you can create a more inclusive workplace and everyday actions to reshape culture so everyone can thrive. Learn more at betterallies.com.
Jan, 2023
After 60 years as a classics, ancient history, and archaeology professor at SUNY Buffalo and Wesleyan University in Connecticut, Stephen L. Dyson has put away his academic robes for retirement. Steve and his wife, Pauline, marked their 60th wedding anniversary this past summer with family, including six grandchildren, in attendance at a gathering planned by their daughter Stephanie Dyson '85 and sons Christopher ('87 Yale) and Jon-Paul ('91 Oberlin).
Aug, 2022
Rick Gilmore writes: "This summer I celebrated 25 years of teaching and research at Penn State. The data-sharing repository that I cofounded with a colleague at New York University a decade ago (Databrary.org) now has 2,100 research members from almost 700 institutions across the globe. Databrary provides a resource for scientists who embrace open science practices in their research and seek a home for sharing video, audio, and other sensitive data and materials. I was elected judge of elections for my local precinct. I enjoy a variety of activities in amateur (ham) radio. Fellow or aspiring hams are welcome to say hello (my callsign is K3ROG) as are classmates traveling through Happy Valley."
Jun, 2022
Todd Wong '85 AM, head of sustainability at JPMorgan's Asia real estate investment team, announces that Global Real Estate Sustainability Benchmark ranked JPMorgan's flagship Asia real estate fund #1 among its peers in Asia Pacific.
Jun, 2022
Tom Pier writes: "Former members of the campus band 'The Worst,' Chip Brady, Jeff Leon, John Gagliano, and myself gathered at my home in San Francisco to celebrate the nuptials of Eric Stetzler to Vans Tanega. Also in attendance were Sara Hardner Leon and Eric Pandiscio. I was thinking that after 37 years, Brady would have developed some sense of intonation. But it seems that my expectations were misplaced."
Jun, 2022
Rob Cunningham moved from Carnegie Mellon University to the University of Pittsburgh, where he is now the vice chancellor for research infrastructure. He writes: "If you find yourself in Pittsburgh, please reach out."
Apr, 2022
Sex-Complaint Czar
Suzanne Goldberg '85 now faces the challenge of her distinguished legal career—squaring Obama- and Trump-era rules.
Read More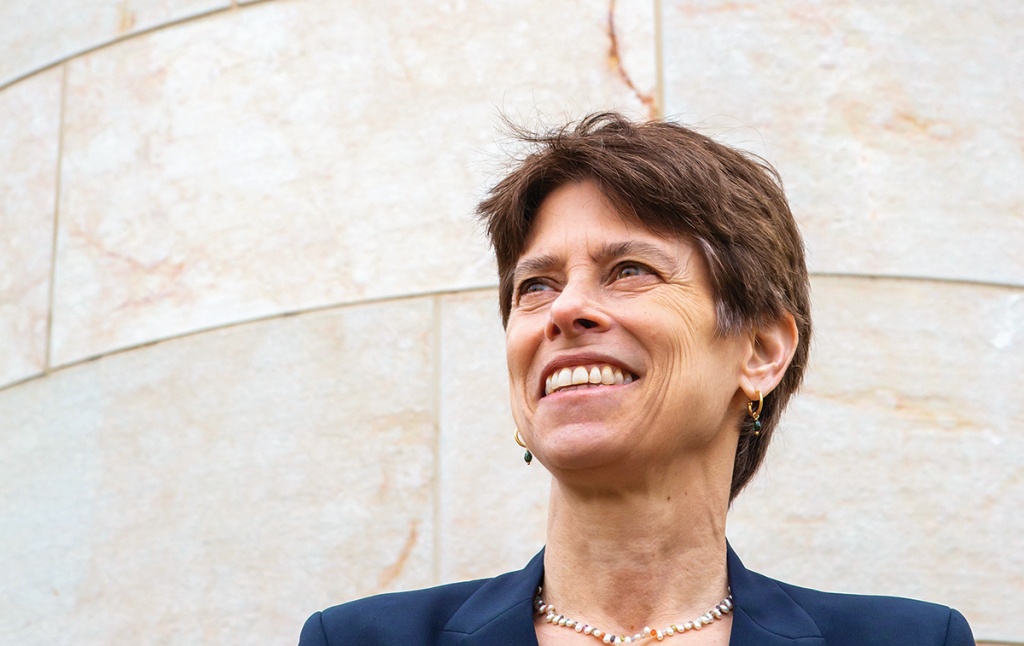 Apr, 2022
Bradley Hertz writes: "Having learned that I carry the BRCA2 genetic mutation, and therefore have a significantly increased risk of four different kinds of cancer (prostate, pancreatic, breast, and melanoma), I have been splitting my time between practicing law and serving as a men's health advocate. For more information, and to read some of the articles I've written, Google Brad Hertz and BRCA and reach out to me."
Jan, 2022
Jeffrey Graham writes: "I'm honored to be class vice president for the foreseeable future. I'm in touch with Jay McCulloch, who is teaching a memoir class in France, and I'll be an attendee again in January of her Todos Santos Writers Workshop. I'm advisory board chair for the Center for Council (centerforcouncil.org), led by Jared Seide '85, working for social and criminal justice through programs in prisons; law enforcement agencies; social service, nonprofit, and community-based organizations; schools; and private companies. Three Brown undergrads interned this summer and one continues with the work. They did great."
Aug, 2021
Beth Wishnie writes: "Lisa Loeb '90 and I were on a Brown theater reunion several months ago, which inspired her to want to write a musical about the pandemic experience with all the amazing Brown grads we were reconnecting with after all these years. A bunch of the other people in the reunion agreed it was a great idea and so we did it. In the spirit of Once Upon A Weekend, a playwriting festival that Paula Vogel created at Brown years ago, we got 10 different playwrights, matched them with composers and directors, all from Brown, and created 10 seven-minute complete musicals, all taking place from March to November 2020, all on Zoom, and all about finding connection with other people while isolated because of the pandemic. The actors are also all from Brown and include Lisa Loeb, Julie Bowen '91, JoBeth Williams '70, Josh Hamilton '91, Ann Harada '85, and Rhonda Ross '93 among many other talented folks. They streamed the musical starting May 20 for four days as a fundraiser for the Actors Fund."
Aug, 2021
Tina Patterson was selected as one of 15 appointed and elected public leaders from nine states and Washington, D.C., to participate in the Public Leaders for Inclusion Council (PLC) 2021 Cohort sponsored by America Indivisible. The Public Leaders for Inclusion Council is a leadership development program that convenes civil servants from across the country who have shown a consistent commitment to addressing bigotry and building inclusive communities. The program equips participants to explore practices and policies that challenge anti-Muslim bigotry and other forms of hate while building inclusion and social resilience in their communities. The program includes briefings on the religious and cultural landscape of their communities as well as on local incidents of hate and discrimination primarily targeting Muslims and those perceived to be Muslim from Arab, South Asian, Black, and Sikh communities as well as other groups.
Aug, 2021
Bob Katz writes: "Bob Katz aka The Mangfather Bob Katz here. I just released my third album Six Cans of Olives in the U.S. The music is already in regular rotation on radio stations throughout Canada and is getting great reviews from music magazines throughout the world. You can check it out on my website (http://www.themangfather.com) or on all the major streaming sites (Amazon Music, Spotify, Apple Music, YouTube, Deezer, etc.) under my artist name, The Mangfather Bob Katz. Wishing you all peace and safety at this difficult time."
Aug, 2021
David Jones writes: "I have been appointed U.S. bankruptcy judge for the southern district of New York in Manhattan. Before that, I was an assistant U.S. attorney in Manhattan for 24 years, and for the last 11 serving as deputy chief of the civil division. I live in Brooklyn and I am married to Marta Nelson '86. Our kids, Alec and Lian, are 24 and 19 respectively so we naturally have a new rambunctious puppy to go with an elderly rescue dog. I would love to hear from old friends."
Aug, 2021
Amy Hummerstone received her master's of arts in Architectural History from Columbia University in May 2020.
Jun, 2021
Lisa Krohn was interviewed by USC Iovine and Young Academy for her work as a designer and creative director and strategist. She currently teaches at the academy as an assistant professor of practice and product design.
Jun, 2021
The Storytelling Art
Award-winning illustrator and writer Brian Lies '85 is hitting his stride
Read More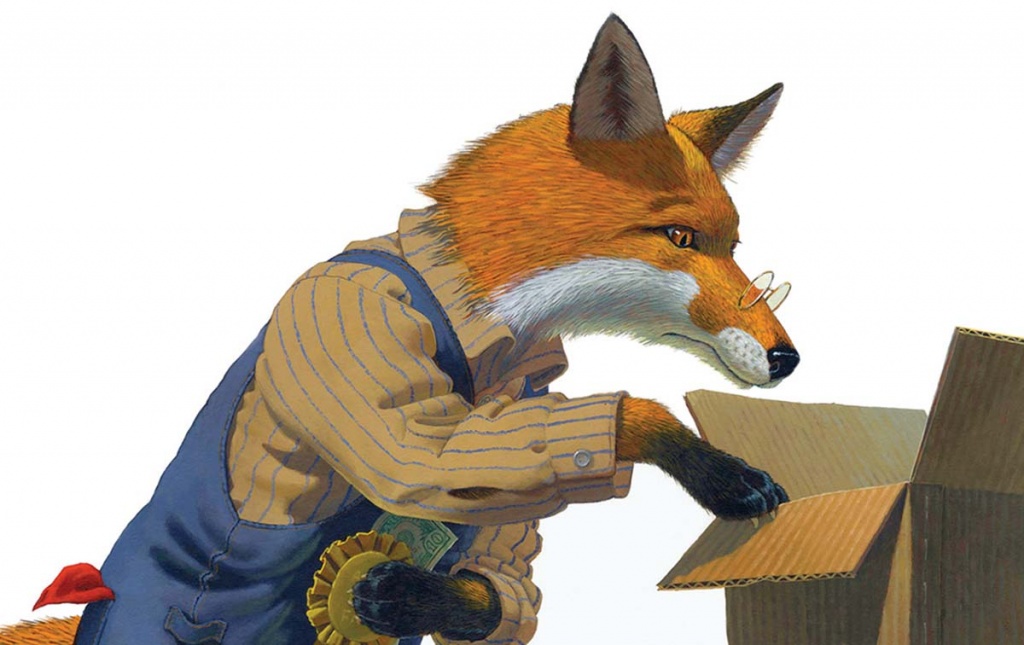 Apr, 2021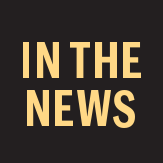 At press time, these alums were appointed or awaiting appointment to the Biden administration: Jennifer Daskal '94, deputy general counsel (cyber & technology), Department of Homeland Security; Elisabeth Donahue '86, chief of staff, Council of Economic Advisers; Marc Etkind '87, associate administrator for communications, NASA; Ruby Goldberg '17, special assistant, Office of Land and Emergency Management, Environmental Protection Agency; Suzanne Goldberg '85, deputy assistant secretary for strategic operation, U.S. Dept. of Education ; Roberta Jacobson '82, coordinator, U.S. Southern Border, National Security Council; Jennifer Klein '87, cochair, White House Gender Policy Council; Daniel Kohl '87, director of government relations, AmeriCorps; Letise Houser LaFeir '00, senior advisor, NOAA, U.S. Dept. of Commerce ; Emma Leheny '92, principal deputy general council, U.S. Dept. of Education; Suzan Davidson LeVine '93, interim political head, Employment and Training Administration, U.S. Dept. of Labor; Sean Manning '18, press assistant, Office of the Secretary, U.S. Dept. of Commerce ; Ben Miller '07, senior advisor to the chief of staff, U.S. Dept. of Education; Melanie Nakagawa '02, senior director, climate and energy, National Security Council; Victoria Nuland '83, undersecretary of state for political affairs, State Dept.; Daniel Parnes '10, special assistant to the ASD for energy environment & installations, Office of the Secretary of Defense; Tanya Sehgal '06, special advisor and senior counsel, U.S. Dept. of Personnel Management; Stefanie Tompkins '93 ScM, '97 PhD, director, Defense Advanced Research Projects Agency; Christina Tsafoulias '04, supervisory congressional liaison specialist, Bureau for Legislative and Public Affairs, USAID; Janet Yellen '67, Secretary of the Treasury; Todd Zabatkin '10 MPP, deputy director for research (White House Communications Dept.) ; and Maria Zuber '83 ScM, '86 PhD, cochair, President Biden's Council of Advisors on Science and Technology.
Apr, 2021
Amy Hummerstone Israelsson is an architect practicing in northern New Jersey, where she also lives with her family.
Jan, 2021
Joseph P. McConnell, currently at top Boston employment law firm Morgan, Brown & Joy, was recognized by The Best Lawyers in America 2021 for his expertise in management of employment law.
Jan, 2021
Tina Patterson writes: "In August, Women Impacting Public Policy chose to feature me and my company, Jade Solutions, LLC, as the member of the month. Many thanks to classmate Valerie Kennedy for encouraging me to share this good news."
Jan, 2021
Black Girl Magic
In the wake of the 1968 Black Student Walkout, a chapter of the politically engaged, storied Black sorority Delta Sigma Theta was born at Brown.
Read More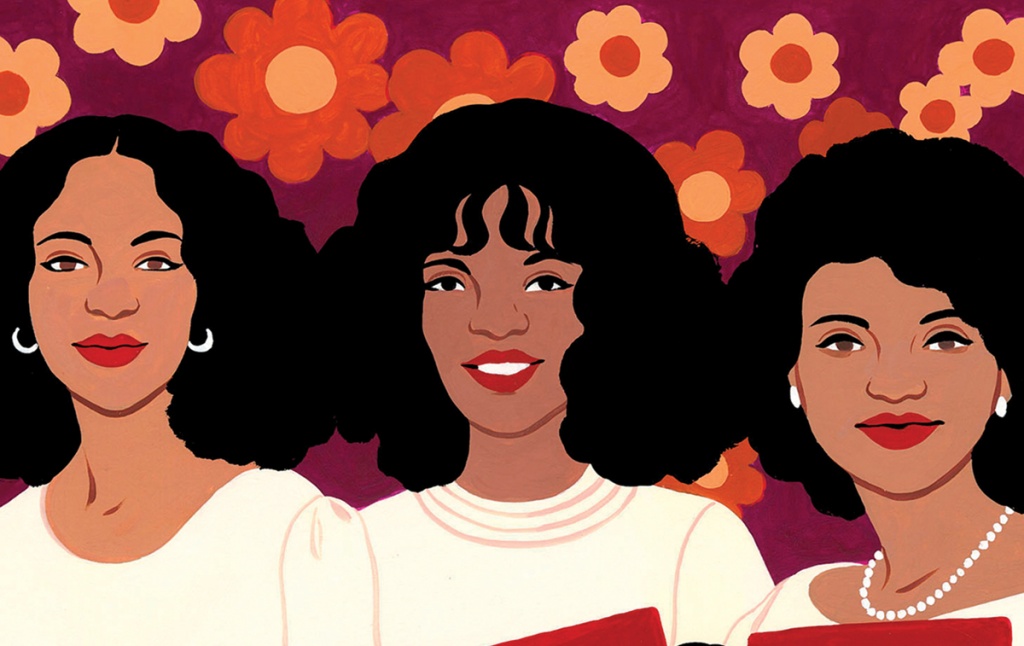 Oct, 2020
Fierce Women
Empowering young women leaders
Read More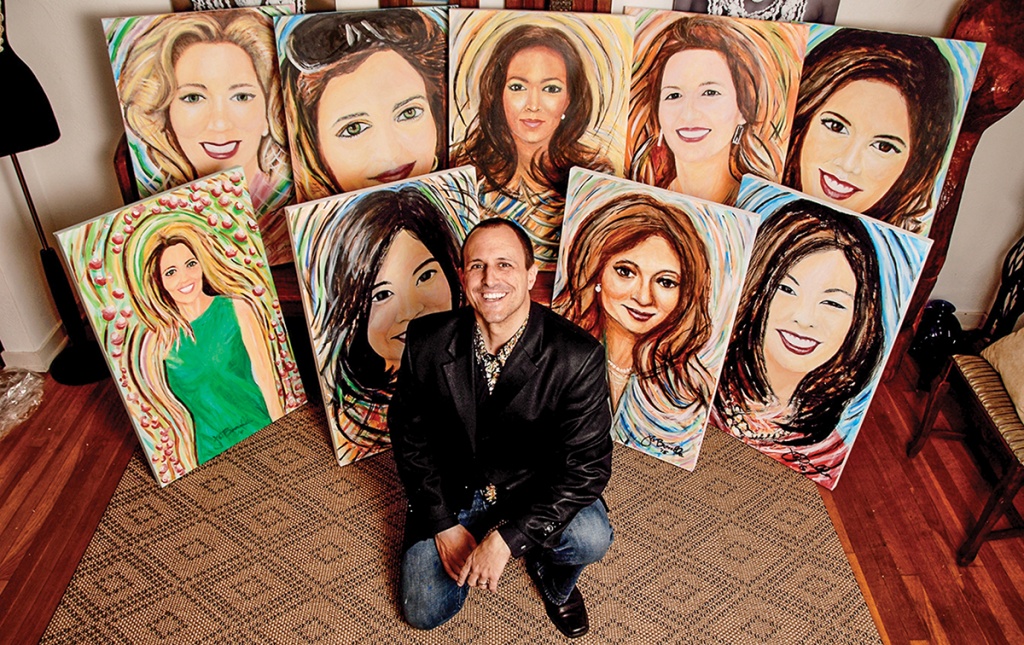 Aug, 2020
Hilary Massey Billings (see Jennifer Morgan Massey '56).
Aug, 2020
Jennifer Morgan Massey writes: "My daughter, Hilary Massey Billings '85, is chair of the San Francisco branch of Habitat for Humanity and spent two weeks with her husband building houses all over Nepal and loved it. My son, Justin Massey '93, has been re-elected to a five-year term on the Hermosa Beach City Council, where he is currently mayor pro tem.
Jun, 2020
Jeannie Gainsburg's first book, The Savvy Ally: A Guide for Becoming a Skilled LGBTQ+ Advocate, has been published by Rowman & Littlefield. She writes: "This book is an encouraging, engaging, humorous, and easy to understand guide for being an ally to the LGBTQ+ communities." Jeannie can be reached at www.savvyallyaction.com or, alternatively, at savvyallyaction@gmail.com.
Apr, 2020
Darcy Honig Simon writes: "I am so excited to attend not only my 35th reunion, but also the graduation of my daughter, Juliana Simon '20. Juliana followed in my footsteps, playing varsity tennis at Brown, and is my favorite doubles partner. We have competed in mother/daughter tennis tournaments over the past few years and to date have won two national titles. Professionally, after earning a JD/MBA at UCLA, I practiced corporate/securities law for 10 years and am now the executive administrator of a full-service law firm in Century City (Los Angeles)."
Apr, 2020
Reunion chairs Daphne Moore and Nancy Shaw Chochrek write: "Hey, classmates, we're super excited about our upcoming reunion. We have a really fun line-up of events scheduled, beginning with a pregame party Friday evening on the Front Green before Campus Dance. On Saturday, we're trying out something new—an afternoon forum looking at the question of how we lean into the third act with a renewed and maybe revised sense of purpose. We'll hear from a panel of our classmates about the twists and turns their own paths have taken and how the lenses they're using to shape their journeys now relate to the ones they were using when they graduated from Brown. The highlight of the weekend's festivities will be Funk Nite on Saturday night at Sayles Hall, where we plan to party like it's 1999 (or even 1985) and, as always, on Sunday we'll walk through the Van Wickle Gates once again in the Commencement procession. If you haven't made your plans yet, please do so now. We're looking forward to an amazing weekend in which we relive some great memories and make some wonderful new ones."
Jan, 2020
Ellen Taschioglou Parsons writes: "Get ready to celebrate our 35th reunion on May 22-24, 2020. Find the latest info and updates by logging onto our class website on Brunonia (brunonia.brown.edu) or by joining our Class of '85 group on Facebook and LinkedIn. If all else fails, just reach out to me directly at ellenparsons@gmail.com."
Jan, 2020
Harry Holt writes: "On Oct. 3, the company I work for, BITHGROUPTechnologies, was recognized as one of the Top 100 Minority Business Enterprises for 2019 by the Capital Region Minority Supplier Development Council. We also received an award for being the Supplier of the Year in the Class 3 category business with sales between $10-$50 million. I am the vice president of operations. Another alum, Tina Patterson '85, was also recognized at this event. Her company, Jade Solutions, LLC, was also selected as a Top 100 MBE winner by the Capital Region Minority Supplier Development Council. Tina is a principal at Jade Solutions, a woman-owned, minority-owned business."
Nov, 2019
Julia Hazen married Zev Simpser on June 8. In attendance were Michelle Beaulieu, Sally Berman '81, Kimbie Casten, Hillary Dixler, Dave Eichler '09, Liz Berman Hazen '76, Ned Hazen '73, Lara Henneman '07, Howell Jackson '76, Nancy Leopold '76, John Magladery '73, Jordan Middendorf, Connie Berman Moore '85, Nina Mozes, Stuart Schussel, and Jeff Wagner '73.
Nov, 2019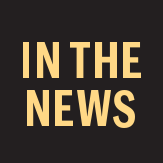 Eric J. Gertler '85 was appointed president and CEO of New York State's economic development agency, Empire State Development, on Sept. 3. At the time of his nomination he was executive chairman of U.S. News & World Report and had been on the board of ESD since June 2018. He previously worked as copublisher of the New York Daily News from 2015 to 2017.
Nov, 2019
Liz Berman Hazen writes that her daughter Julia Hazen '08 married Zev Simpser on June 8. In attendance were Michelle Beaulieu '08, Sally Berman '81, Kimbie Casten '08, Hillary Dixler '08, Dave Eichler '09, Ned Hazen '73, Lara Henneman '07, Howell Jackson '76, Nancy Leopold '76, John Magladery '73, Jordan Middendorf '08, Connie Berman Moore '85, Nina Mozes '08, Stuart Schussel '08, and Jeff Wagner '73.
Sep, 2019
Ann Azzi Davenport writes: "I'm leading the new 'Canvas' arts and culture project for the PBS NewsHour funded by the Knight Foundation, while continuing to field produce stories across the country and internationally as I have done for almost 20 years. I'll always be a 'recovering political producer' in some ways, but we view arts as an essential part of our broadcast—a different lens through which to see the world. I've run into and covered many Brown alums in the arts world through the years and it's always affirming to see the contributions people are making. On a personal note, my husband, Rory, and I are soon to be empty-nesters with our daughter off to college and our son following this fall. Looking forward to the 35th reunion next spring! If you have story ideas you want to share or want to reconnect, hit me up at adavenport@newshour.org."
Jul, 2019
Laura Thompson writes: "I joined a group of Bay Area social justice and healthcare leaders on a pilgrimage to Alabama to learn more about the racial disparities in economic opportunity and healthcare there. I was astounded to learn that two of our wonderful hosts, Tamera Coyne-Beasley '87 and Morissa Ladinsky '85, were both proud Brown alumnae! Three members of Brown's Office of the Chaplains and Religious Life, Jeremy Ogunba, Ulli K Ryder, and Rabbi Michelle Dardashti, were also meaningful members of our group. I continue to be amazed by the powerful work being done by Brown staff and alumni across the globe."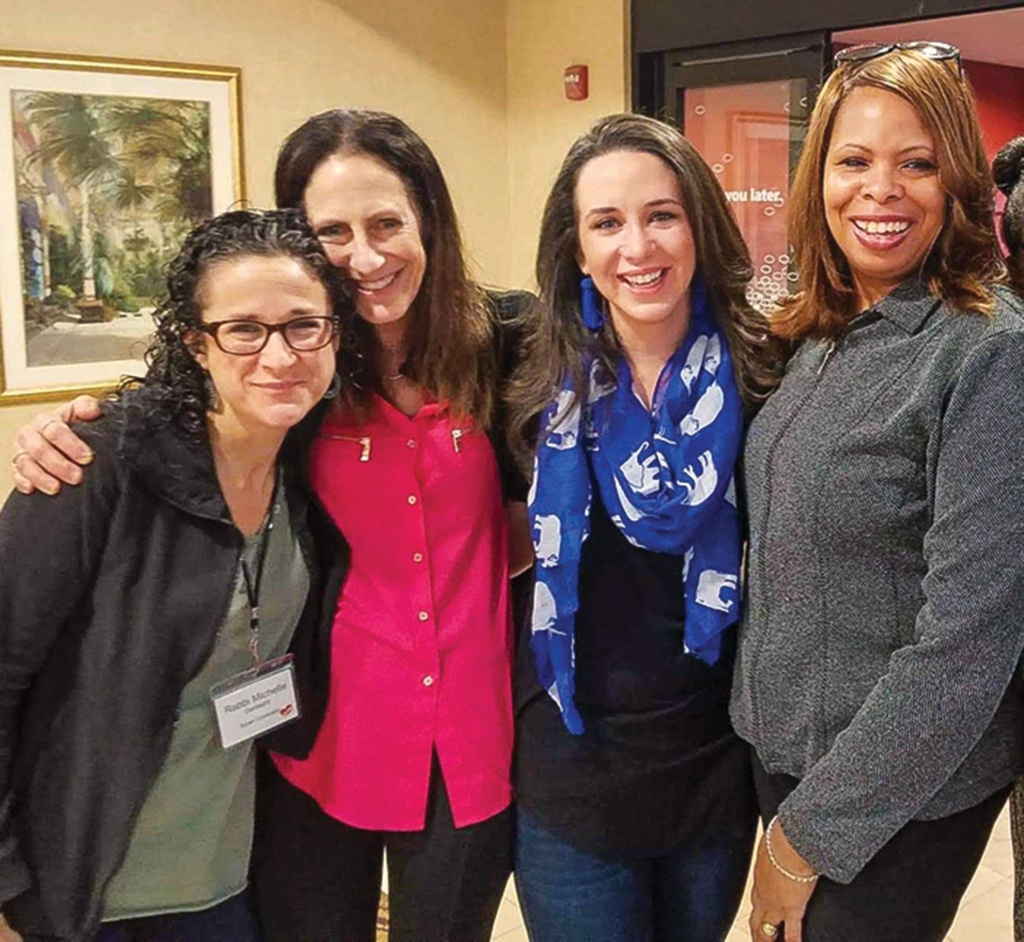 Jul, 2019
Neil Goldberg writes: "I'm excited to report that a book of my recent photographs will be published this spring by Esopus Books. The book, entitled Other People's Prescriptions, features selections from a recent photographic series in which I photographed bespectacled New Yorkers from behind to afford a glimpse of the city through their corrective lenses. The New Yorker magazine's Louis Menard wrote the introduction. Please visit my website at https://neilgoldberg.com."
Jul, 2019
Anne Azzi Davenport, after field producing arts and culture stories for most of her 20 years at PBS NewsHour, is leading its new Canvas project funded by the Knight Foundation. Canvas augments NewsHour's long-standing coverage of a wide variety of arts and artists around the country and internationally. Anne writes: "I've run into and covered many Brown alums in the arts world through the years and it's always affirming to see the contributions people are making. On a personal note, my husband, Rory, and I are soon to be empty-nesters with our daughter off to college and our son soon to follow. Looking forward to the 35th reunion next spring." If you have ideas you want to share, contact Anne at adavenport@newshour.org.
Jul, 2019
Joycelyn Agagon Datu writes: "Happy to report that I am practicing internal medicine in Boston. I split my time between Boston and Cape Cod with my husband Kevin. My proudest achievement is serving as chairperson of the Love for Life Foundation of Philippine American Physicians in America, a nonprofit organization that helps provide affordable healthcare to remote areas of the Philippines. Ten years ago, we established the Dr. Jesus A. Datu Medical Center in Bacolor, Province of Pampanga, Philippines, a charity hospital which has served thousands of poor Filipinos and successfully performed over 160,000 surgeries. Check us out on Facebook at the Dr. Jesus A. Datu Medical Center page."
May, 2019
Karen Smith Catlin's second book, Better Allies: Everyday Actions to Create Inclusive, Engaging Workplaces, was published in January. After spending 25 years working in tech, Karen is now an advocate for inclusive workplaces, a leadership coach, and a frequent public speaker.
May, 2019
Cedric M. Bright, associate dean for inclusive excellence at UNC School of Medicine, has been named associate dean of admissions for the Brody School of Medicine at East Carolina University. He will also serve as a clinical professor in the department of internal medicine. A graduate of UNC School of Medicine, Cedric has served on the UNC School of Medicine faculty since 2011. He has also served as assistant dean for admissions, director of the office of special programs, and director of pipeline programs, and has led UNC's summer Medical Education Development program. He was featured in the 2015 AAMC report "Altering the Course: Black Males in Medicine" and participated in a National Academy of Sciences forum addressing the lack of black males in medicine. In 2017, he earned an award for Distinguished Service in the Health Field from the National Association of Medical Minority Educators.
Mar, 2019
Ma Maisel 
The roles keep coming for actress Marin Hinkle '88
Read More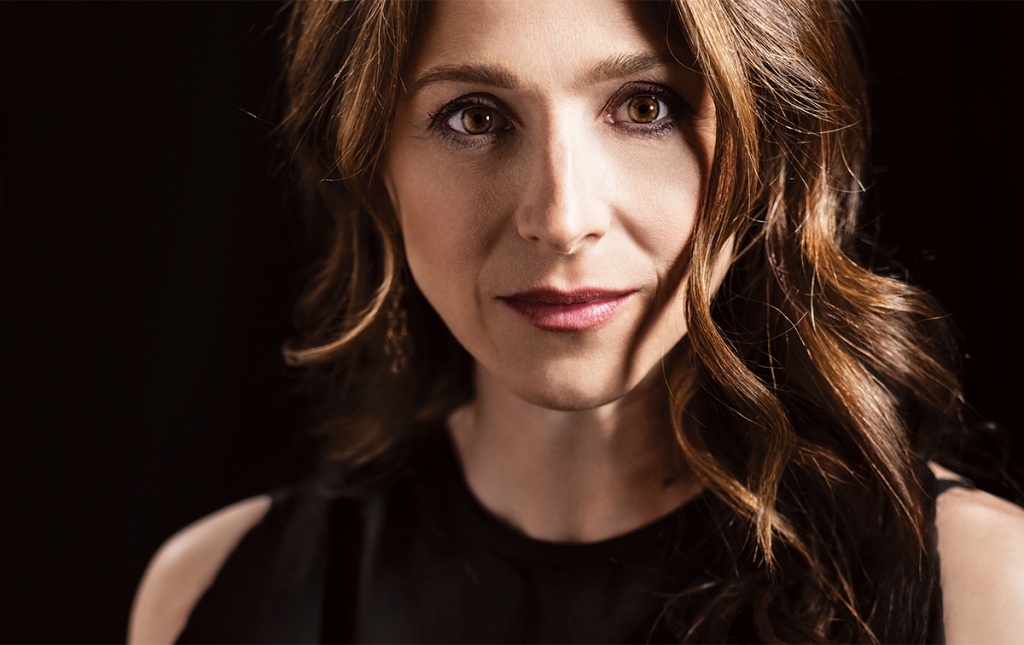 Jan, 2019
Wendy Shattuck's father, Merrill B. Shattuck '48, passed away on Sept. 24. (see Obits).
Jan, 2019
Sharon Saline's first book, What your ADHD Child Wishes You Knew: Working Together to Empower Kids for Success in School and Life, was published in August by Tarcher Perigee, a division of Penguin Random House. Sharon has been busy continuing to see clients, promoting the book in podcasts and interviews, and offering book talks and workshops. View her work and connect with her at drsharonsaline.com.
Jan, 2019
Robert K. Cunningham and Barbara Shinn-Cunningham '86 moved to Pittsburgh where Barbara will lead Carnegie Mellon Univ.'s new neuroscience institute.
Jan, 2019
Mel S. Lavitt writes: "Wendy and I are living in Park City, Utah, as are our two daughters Kathy Lavitt '85 and Meredith Lavitt '92 and our three grandchildren. Life is wonderful in Utah and I am chairman of the Incentives Committee for the Governors Board of Economic Development, as well as being actively involved in the Utah tech community."
Nov, 2018
House Secrets
Twentieth-century history told through the inhabitants of a Prague mansion
Read More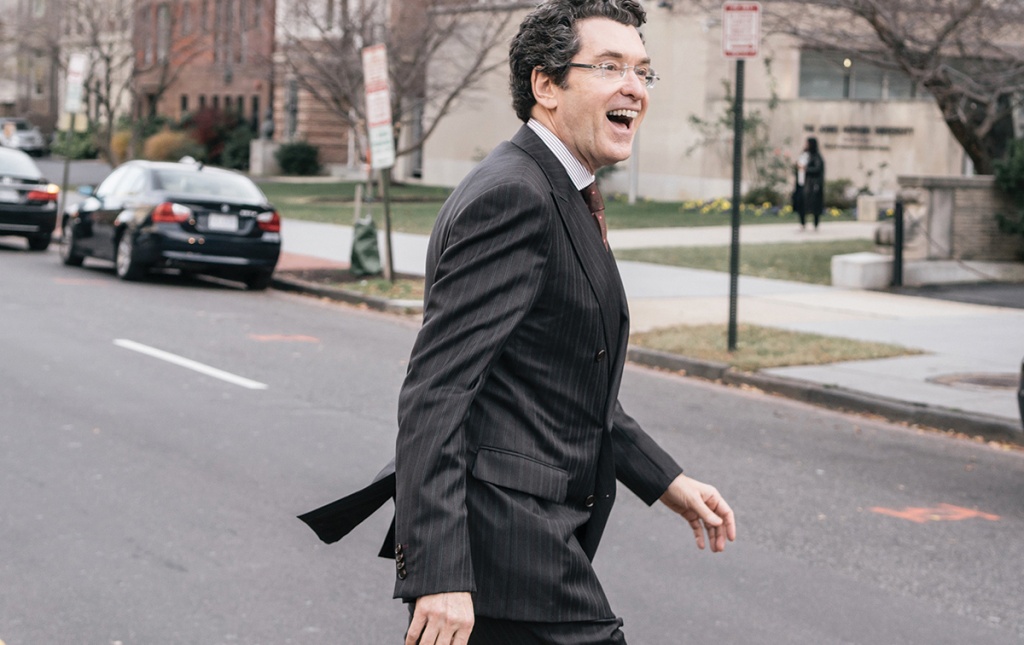 Nov, 2018
Chase F. Robinson '85, currently president of the Graduate Center of the City Univ. of New York (CUNY) and distinguished professor of history, will become the Dame Jillian Sackler Director of the Arthur M. Sackler Gallery and Freer Gallery of Art at the Smithsonian. He assumes his new position Dec. 10.
Nov, 2018
Caroline Goldberg Igra '85 announces the publication of Count to a Thousand, a novel about expat life in Israel informed by her own experience.
Nov, 2018
Wrap It Up
Our 12th annual holiday gift guide.
Read More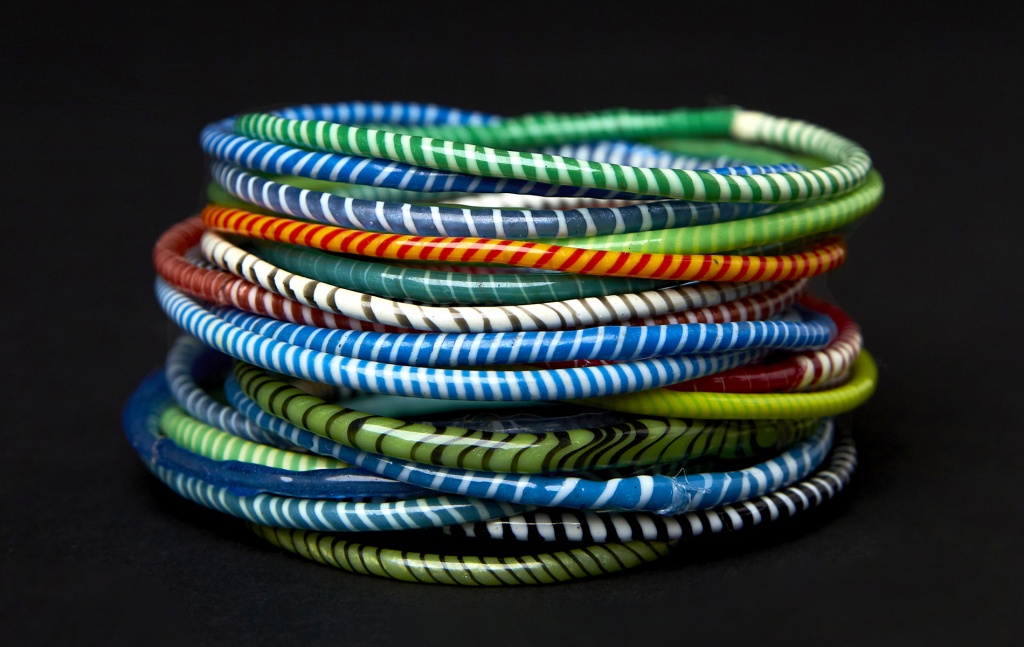 Jul, 2018
Jeremy Gaies published a new book, A Clear and Easy Guide to Collaborative Divorce. He also cofounded Tampa Bay Collaborative Trainers, a training group that prepares professionals to help families transition through divorce in a peaceful, out-of-court manner. Jeremy writes: "I love working with families, but my favorite thing of all is spending time with my own family, including Lisa Kellstedt Gaies '85, Sarah, and Talia."
Jul, 2018
Michael Weiss writes: "We are now empty-nesters. Our son, Henry, is a junior at University of Wisconsin-Milwaukee, and our daughter, Greta, is a first year at Yale."
Jul, 2018
David Weinrib and Elizabeth Wahls write that they had fun visiting College Hill last July on the way to Block Island. They thought the campus looked great and were glad to see a few favorites remain after 30-plus years—like the Cable Car Cinema.
Jul, 2018
Robert Cunningham writes: "My wife, Barbara Shinn-Cunningham '86, will lead Carnegie Mellon University's new Neuroscience Institute. As for me, I'll be leaving MIT's Lincoln Laboratory to work at CMU's Software Engineering Institute and CMU's CyLab. Thanks to Brown and its engineering faculty for our respective starts."
Jul, 2018
The Human Trafficking Crisis
Students, faculty, and alums are finding innovative ways to combat it.
Read More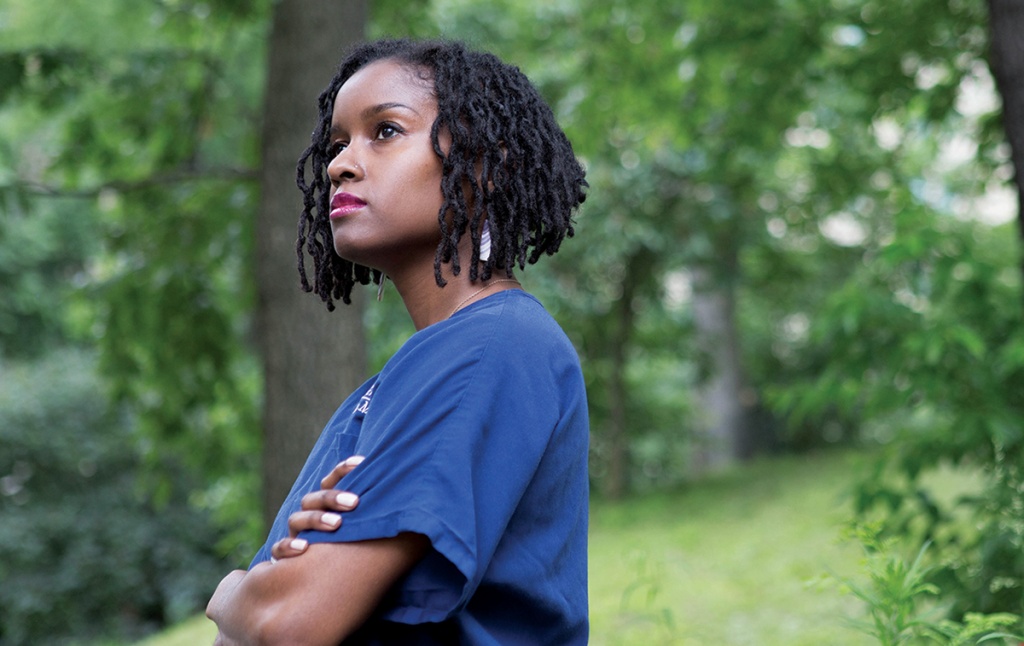 Jul, 2018
Head in the Stars 
A pioneer for women studying space reaches out to a new generation
Read More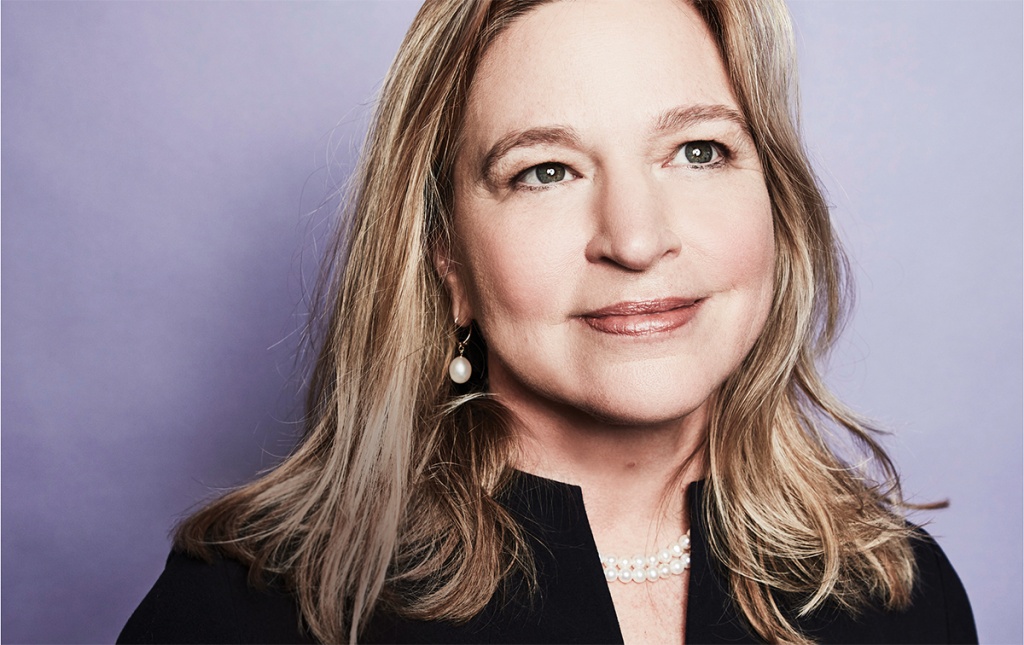 May, 2018
Susan Bonadonna writes: "I am still working as a doctor at the Family Health & Wellness Center, the main teaching site for Montefiore's family medicine residency in the Bronx, New York. My three boys are all grown: Erik lives in the city, teaching computer for an after-school program, and thinks about grad school; Devon is a senior at Clark Univ., an English major like his dad; and Luke is a sophomore at Ithaca College majoring in art. My husband is retired and writing books. I would love to see and host old friends. We're only 40 minutes by train from the Big Apple. Come visit."
May, 2018
Celebrating Coover
Literary luminaries gathered in April to toast Robert Coover's 33 years at Brown.
Read More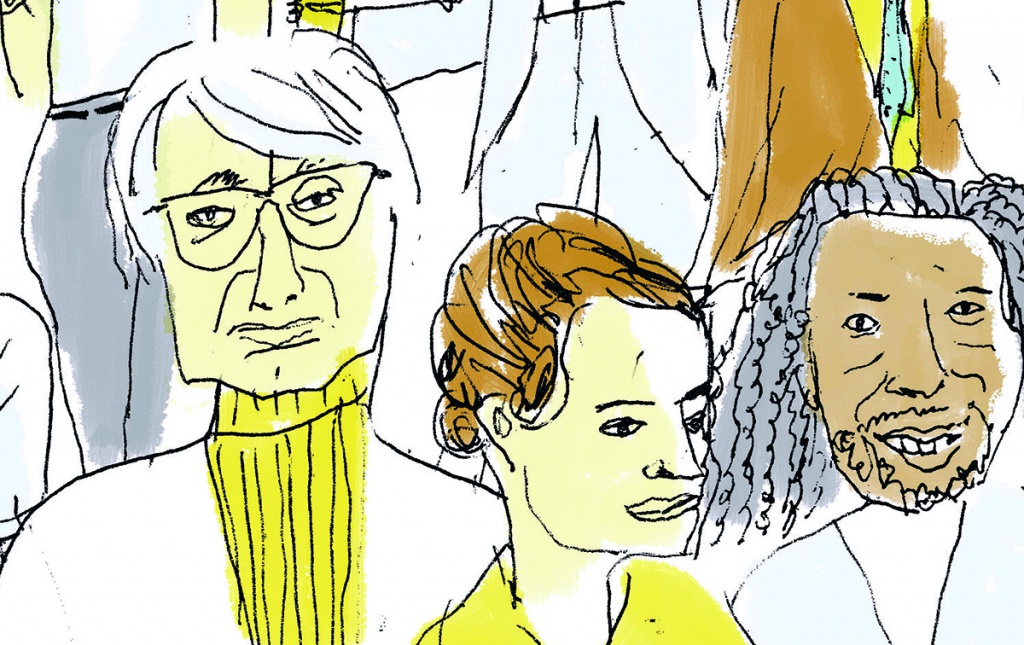 Apr, 2018
Karen Levy Gooen published Take Two in November, her second novel in the Mah Jongg Table Talk Tales series. The novels are a follow-up to her successful mah jongg memoir, Searching for Bubbe Fischer. She is involved in NJ 11th for Change, an organization trying to unseat the 20-year-plus congressional incumbent. Lisa Bhimani '91 lost a close race against NJ 25's incumbent state senator. Karen and her husband, Michael, are about to welcome a new member of the family—their first puppy.
Apr, 2018
Joe Soloway writes: "I have finally retired after 57 years of pediatric practice. I am happy with the newfound freedom, though I do miss the joys of being with and tending to kids and their families for all those years. My wife, Lorraine, a retired New York City school teacher, and I celebrated our 59th anniversary this past August. Our family is now three generations deep at Brown. Our eldest son, Greg Soloway '82, and his wife, Linda E. Gray '82; our daughter Liz S. Snider '84; our son Andrew Soloway '86 and his wife, Sabina Siani Soloway '85; our granddaughter Sophie Soloway '14; and our grandson Ari Snider '18 all attest to the Brown effect on the Soloway clan. How fortunate we have been. Lorraine and I live in Jamaica Estates in Queens, but will be moving to East 56th Street in Manhattan."
Apr, 2018
Anne Murphy O'Brien and John O'Brien spend most of the year on Cape Cod after many winters in Naples, Fla. John writes: "In the summer we are blessed to have our three sons close by and enjoy playing golf with John '82, Tom '85, or Bill '92, and various grandchildren. I also still see Don DeCiccio, Ev Pearson, and Gordon Perry at the annual Football Association outing in August, so my game is still not good but the companionship is always great. We are looking forward to our next reunion."
From the November/December 2017 Issue
Send your news to the BAM at alumni_magazine@brown.edu.

Jeffrey Spokes writes: "I celebrated the graduation of my oldest son from the Univ. of Maryland in May. My middle son is a sophomore at Lasell College in Newton, Massachusetts, and my youngest is a senior at Baltimore Polytechnic Institute. Next step is to figure out where he'll go to college. I sold my company and am now director of sales at Strategic Factory in Owings Mills, Maryland. Please come visit if you are in the Baltimore area."
From the September/October 2017 Issue
Send your news to the BAM at alumni_magazine@brown.edu.
From the July/August 2017 Issue
Send your news to the BAM at alumni_magazine@brown.edu
Kenneth Elmore (see Ardell Kabalkin Borodach '57).
Deborah Ross, a former member of North Carolina's General Assembly who ran unsuccessfully for the U.S. Senate last fall, joined Smith Moore Leatherwood LLP. Ross will primarily focus her practice on meeting the economic development, energy, and infrastructure needs of businesses and governments. She will be based in the firm's Raleigh office and will work with clients throughout North Carolina and the Southeast.
From the May/June 2017 Issue
Send your news to the BAM at alumni_magazine@brown.edu
Maggie Rosen Briand's poetry chapbook, The Deliberate Speed of Ghosts, was published in December by Red Bird Chapbooks. Her poetry details conflicts of race, protest, and truth-seeking in her hometown of Greensboro, N.C.
Karen Smith Catlin writes: "As an advocate for women working in the tech industry, I want to see more diversity onstage at tech conferences and at smaller meetings. I want more women to be visible role models and to boost their own careers, both of which come with public speaking. To inspire and teach others how to give talks, I coauthored Present! A Techie's Guide to Public Speaking."
Amy Keohane writes: "My husband and I are empty nesters living in Riverside, Connecticut. Our four grown kids are living and working in Paris, Los Angeles, and New York City. After 20 years at Time Inc. building brands and businesses (15 years at InStyle), for the past eight years I have been helping grow start-up businesses that target women in both executive and consultant roles. I'm a class officer for our 35th reunion and would love to encourage classmates to send in updates here and join the Facebook page for our class to stay connected."
Michael Weiss's son, Henry Weiss, is a sophomore at the Univ. of Colorado Boulder. His daughter, Greta Weiss, is a high school senior at University School of Milwaukee.
From the March/April 2017 Issue
Hilary Massey Billings (see Jenifer Morgan Massey '56).
Laurel Carignan writes: "Bob and I are delighted our daughter, Catherine '20, has become a Brunonian. She is currently in the Army ROTC Program and received her contract on Veterans Day. Now that our son, Jackson (Wesleyan Univ., Class of 2016), has settled in New York, we are planning more frequent East Coast trips. Till then, friends coming through Boise should give us a shout-out."
Robert Cunningham became the chair of the IEEE Cybersecurity Initiative.
Frederick Koontz writes: "After living in other parts of the country in the 1980s and early 1990s, I have lived in my hometown of Tulsa, Oklahoma, since 1995. Though I moved back to Tulsa for work, I met my wife, Amy, there, and we married in 1997. We have two daughters: Faith, 12, and Lillian, 10. We go to our storm shelter when tornadoes approach, all the while shaking when earthquakes occur. As they say, Oklahoma is OK."
From the January/February 2017 Issue
Richard W. Vorder Bruegge '91 PhD is a senior photographic technologist at the FBI, responsible for overseeing FBI development and use of new image and video technologies. He serves on the Organization for Scientific Area Committees for Forensic Science and is a member of the Forensic Sciences Standards Board, to which he was named in 2014 as chair of the Digital and Multimedia Scientific Area Committee.
From the September/October 2016 Issue
Thomas O'Brien (see John D. O'Brien '55).
Tina Patterson writes: "In June 2016, I was one of eight women from the United States named to the Leadership Advisory Council of Women Impacting Public Policy (WIPP). I'm principal at Jade Solutions, LLC (www.jadeitesolutions.com ). Women Impacting Public Policy is a national nonpartisan public policy organization advocating on behalf of its coalition of 4.7 million businesswomen, including 78 business organizations. WIPP identifies important trends and opportunities and provides a collaborative model for the public and private sectors to increase the economic power of women-owned businesses."
John F. Simon Jr.'s drawings and sculptural paintings will be exhibited at Sandra Gering Inc. in New York City on Sept. 8. In addition, his book Drawing Your Own Path, about art and meditation, will be released on Nov. 1.
From the July/August 2016 Issue
Sue Beschle Bonadonna writes: "I am a family doctor at a Federal Qualified Health Center in the Bronx. I have three sons, the eldest just graduated college in May 2015, and the youngest is soon to graduate high school."
James Welters writes: "Minnesota Business magazine named me the 2015 Health Care Practitioner of the Year for my work as president and chief medical officer of Northwest Family Physicians (NWFP), a 14-doctor independent primary care group that provides high-quality, low-cost health care. In 2014, we were named one of 11 exemplary primary care practices out of 15,000 in the United States, according to research conducted by the Peterson Center on Healthcare and Stanford University. However, after 25 years, I am leaving NWFP to join the Park Nicollet Clinic to help develop SmartCare, a two-year pilot clinic that will test new methods of care delivery. While sad to leave my patients and the people I've worked with for so long, I am excited to explore new ideas that would change primary care."
From the May/June 2016 Issue
Tanya Lumpkins writes: "It is wonderful to join the alumni parents with my daughter, Sarah Marion '19, now at Brown!"
From the March/April 2016 Issue
Rob Cunningham became the chair of the IEEE Cybersecurity Initiative.
Tecumseh Fitch '94 PhD is a biology professor at the Univ. of Vienna in Austria, where he studies the evolution of music and language, and cofounded the department of cognitive biology in 2010. His wife, Gesche Westphal-Fitch, is a researcher at the same university. Tecumseh lived at Milhouse and Carberry House as an undergrad and, after graduating with his Brown PhD in cognitive & linguistic sciences, taught at Harvard and St. Andrews before landing in Vienna.
From the May/June 2015 Issue
Rob Cunningham won a 2015 MIT Excellence Award for "Bringing Out the Best," earned while serving as the leader of the Cyber System and Technology Group at MIT Lincoln Laboratory.

Bruce Good writes: "We are finalizing all the reunion-weekend events and look forward to your joining us at the buffet dinner Friday night at the newly renovated Andrews Commons, at Campus Dance, at Field Day, at our first-ever class service project on Saturday after Field Day (many volunteers would be the best!), at a lobster bake with DJ and dancing on Wriston Quad Saturday night, and at the Sunday morning Commencement procession. Questions? Contact 30th reunion cochair Evelyn Kaupp or Val Jenkins at brown85officers@gmail.com . Stay connected to all Brown class of '85 reunion info by joining the Brown class of '85 Facebook group (open only to our class) at http://www.facebook.com/home.php#!/group.php?gid=53572783640 or by following us on Twitter @BrownClass85. Look for e-mails coming from 'Brown Class of '85.' Thank you! Ever true and looking forward to seeing you in Providence."
From the March/April 2015 Issue
David Weinrib and Liz Wahls write that they are "discovering a new life as empty nesters. Our younger son just started his freshman year the Univ. of Chicago and our older son is in his third year at Vanderbilt."
From the January/February 2015 Issue
Mike Cody was promoted to commander in the U.S. Navy Reserve and assigned to support the public affairs staff of U.S. Naval Forces Europe-Africa in Naples, Italy.

Steven Falk married Reisha Brown on June 1 in Naples, Fla. His son, Alex, was his best man. Steven is a partner with Roetzel & Andress law firm, representing developers, country clubs, condominiums, and planned communities throughout Florida. Reisha is a pediatrician with the NCH Healthcare System. He writes: "We love living in Naples close to the Gulf of Mexico."
From the November/December 2014 Issue
Calvin Walker is a long-term care administrator with Pruitthealth—Spring Valley in Elberton, Ga. He writes: "When the Department of Community Health last visited for its annual survey, we did not receive any citations of noncompliance in the areas used to monitor state and federal guidelines related to the care and services we provide our residents. This ranks our regulatory compliance as one of the top centers in Georgia."
From the September/October 2014 Issue
Karen Smith Catlin writes: "If I were to tell you that more than 14,000 women earned computer science degrees in the United States in 1985 and asked you to guess how many are graduating with CS degrees today, what would you say? 30,000? 40,000? 50,000? The reality is much different. The latest stats I've seen (from 2011) show that only 7,594 women earned CS degrees, about half of the number from 1985. Watch my TEDx video about why we need more women in tech and about some ideas for getting back to where we were in 1985: http://youtube/8uiEHaDSfgI ."

Rick Gilmore writes: "It was a thrill to give a research talk this past April in the newly renovated Metcalf building and to catch up with some favorite faculty mentors." This summer Rick stepped down after six years as the founding director at Penn State's Imaging Center to concentrate on a new digital data-sharing library focused on video.
From the May/June 2014 Issue
Jeffrey Turi writes: "This past summer a group of us from the class of 1985 got together for a mini-reunion. Since we were all turning 50 this past year, we decided to celebrate by meeting in Charleston, S.C., for a long weekend. We had a blast reminiscing and re-telling old stories. The group took a cooking class in which we learned to cook Lowcountry shrimp and grits. Alumni in attendance were J.P. Benya, Sandy Lilley Benya, Susan Comolli Davis, Leo Goulandris, Steve Kliewer, Karen Bandler Kliewer, and Todd Mulder.
From the March/April 2014 Issue
Barry Friedman and Valerie Senft Gates '88 celebrated 25 years of marriage last year. Together they run Boston-based Gates Studio (gatestudio.com ), a print and web design firm, where Barry is studio director and Valerie is creative director. In 2013 Valerie published her first book, The Other Colors, a hybrid coffee table/ABC book about great alternate colors that few people know about, and in 2014 the publisher will release the second in the book series, The Other Bugs. Their daughter, Olivia, is in eighth grade, and their son, Cameron, is a high school senior. Barry coaches soccer at Dana Hall School and plays in a couple of soccer leagues around Boston. They live in a craftsman bungalow in Wellesley, Mass., where they welcome Brown friends to eat Barry's homemade bread and drink good wine.
Victoria Lane is a licensed psychologist living in Portland, Ore. She has a 12-year-old son who goes to school with the son of Brigid Flanigan '77 and Cassandra Dickson's two daughters. Victoria continues to stay in touch with Angela Lorenz '87, Dana Cherry Greci '86, Jon Pasternak, and Kristen Schroeder Kittleson '86.
From the November/December 2013 Issue
Class officers would like to remind classmates to join our Facebook Group (www.facebook.com/groups/53572783640/ ) to keep in touch as we lead up to our 30th reunion. With 2013 having been a BIG year for many of us, we thought it would be fun to have our classmates post on our Facebook page how they celebrated their 50th birthdays. Please share your stories!
The officers report: "In June, Mary Ellen Milmoe Girgenti '84 and Chris Girgenti hosted a gathering for 1984 and 1985 alums at a Cubs game in Chicago. In attendance were Monique Anawis '90 MD; Stephen Bernhardt '84; Michele Drayton and her husband, Richton Thomas; Joshua Lowitz '84; Michael McAleer; Steven Nemerson and his wife, Jennifer Wolf Nemerson; Margery Teller '84; Monagas Turner; Tracy Brownell Weisman '84; and Keith Yamaguchi '84. The weather was terrific, and we all had a blast."
Helen Chen '89 MD has been appointed chief medical officer for Hebrew SeniorLife Health Care Services and Hebrew Rehabilitation Center in Boston. She relocated from California where she served as chief medical officer at the Center for Elders' Independence in Oakland. She is board certified in geriatrics, internal medicine, and hospice and palliative medicine. She writes: "It's fun to be back in New England after two decades in the San Francisco Bay area, but not sure I remember how to garden in zone 5b. (Yes, I do remember that it snows here). Would love to hear from any college or med school friends and look forward to seeing many at the 25th reunion."
Lisa Young Gandrud (see Frank Young '58).
Calvin Walker is licensed as a nursing home administrator by the State of Georgia. He is employed by UHS-Pruitt Corp. as an assistant administrator at UniHealth Post-Acute Care in North Augusta, S.C.
From the September/October 2013 Issue
Seth Diamond has been appointed by Gov. Andrew Cuomo to serve as director of storm recovery. Seth will oversee the New York state's storm recovery initiatives for Sandy, Irene, and Lee, including housing, business, transportation, coastal and inland infrastructure, and local community planning programs. He'll be working with both state and federal agencies involved with recovery and rebuilding efforts.
Marguerite Holloway has published her first book, The Measure of Manhattan: The Tumultuous Career and Surprising Legacy of John Randel Jr., Cartographer, Surveyor, Inventor (Norton)—the first biography of a seminal New York City figure who plotted Manhattan's street grid.
From the March/April 2013 Issue
Adam F. Chase is running programs in New England and the Bay Area for the U.K.-based Wine and Spirit Education Trust. He would love to hear from classmates in either San Francisco or Boston as he spends 50 percent of his time in each city.
John Furia writes: "In October I had the privilege of hosting Boris Elisman '84 and Karen Hymans '84 for dinner at our restaurant in Lewisburg, Pa."
Eli Lederman's new novel, From Pillar to Post, is available worldwide in print and as an e-book.
William Rodriguez (See Engagements & Weddings, Erica DeRosa '00).
Jennifer-Cathe Sullivan gave up full-time employment in mid-2007 and now backpacks the world. Doing one thing a day that makes her uncomfortable continues to change her life. She was Auntie Mame at the Boutique Theatre in Puerto Vallarta in January.
From the January/February 2013 Issue
Vincent Rougeau reports that he and his family enjoy living in Boston. Vincent became the dean of Boston College Law School on July 1, 2011. He previously served as a professor of law at Notre Dame, and was its associate dean for academic affairs from 1999 to 2002. He received his J.D. from Harvard Law School in 1988, where he served as articles editor of the Harvard Human Rights Journal.
From the November/December 2012 Issue
Jim Berkowitz writes: "I recently published a comic mystery thriller, Cut to Wagstaff. I write under the pseudonym Jim Berkin. Back in the day, I was the guy behind the humorous weekly film bulletin, and some at the BAM might even remember the parody I did, Not the Brown Alumni Monthly, back in 1995 for my reunion weekend along with Spencer Green '88."
Hilary Massey Billings (see Engagements & Weddings, Justin Massey '93).
Moira Murphy-Aguilar '85 (see Susan Tiano '79 PhD).
From the September/October 2012 Issue
Jocelyn Hale (see Roger Hale '56).
Adam Namm writes: "I am now U.S. Ambassador to Ecuador. My wife, Mei Huang, and I arrived in Quito on May 30, and I presented my credentials to the Ecuadorian vice president on June 21."
Stefan Tucker writes: "Where does the time go? My oldest son, Aleksander, just graduated from high school with high honors. This fall, he leaves home to attend the Univ. of Miami, where he will study ecosystem science and policy under a trustee scholarship. My wife and I couldn't be more proud of him. Next up (in three years), our youngest son, Derek."
From the March/April 2012 Issue
Eli Lederman writes: "After 10 city years, my wife and I (and children Ingrid, Peter, and Benjamin) have relocated from London to the English countryside, where we will live in an ancient village on the River Thames. My Wall Street novel, High Finance, has just been published and is available on Amazon and through other channels."
Cate Polleys (see William V. Polleys III '53).
From the January/February 2012 Issue
John Gagliano (see Tom Gagliano '54).
Juliet Blau Jenkins will be the first teacher in residence at Boston Univ. after eight years teaching physics at Newton South High School. Juliet writes: "My goals include course transformation within the department as well as encouraging more undergraduate science majors to become licensed public school teachers through the School of Education. Anyone at B.U. should find me!"
Katherine Melchior Ray writes that she reconnected with Brown at Family Weekend in October, "visiting our daughter, Sabin Ray '15, who is rooming with Addy Borges '15. The RC's who came into their room while we were hanging out were surprised to find all four parents had gone to Brown: Andrew Borges '86, Sayre Coombs '87, and David Ray '84. While many new buildings have sprouted up, the soul stays the same!"
From the September/October 2011 Issue
Julia Linsley Carter has purchased Pond Point Animal Hospital in Milford, Conn. Julia graduated from Tufts Cummings School of Veterinary Medicine and lives in Milford with her husband, Jeffrey Carter, owner of Westmount Group Furniture and Cabinetry; her son, Graham, 11; and an ever-increasing number of cats, dogs, goldfish, and small mammals.
From the July/August 2011 Issue
Rob Cunningham became the leader of the first MIT Lincoln Lab group to focus solely on computer security.
Brad Hertz joined the Sutton Law Firm, where he will serve as the primary litigation attorney and will establish the firm's Los Angeles office. He writes: "I am thrilled to bring my more than 20 years of experience in political law and litigation to the Sutton Law Firm and its clients and to be working with partner Jim Sutton and the rest of the firm's talented staff."
John Medler recently published Quatrain, a historical fiction thriller.
Craig Richardson has been living in Marietta, Ga., for the past 20 years with his wife, Marion, and sons Andrew, 14, and Kyle, 11. He encourages anyone traveling through the area to contact him.
From the May/June 2011 Issue
Jane Linden was nominated President-Elect of the R.I. Veterinary Medical Assoc. She will preside over the RIVMA's 50th-anniversary year. Her clinic, Providence River Animal Hospital, was just named Best Hospital for the third consecutive year by Animal Print Magazine.
David Loh (see Christopher Kende '70).
Geoff McKee and his wife, Tamara, celebrate their 20th wedding anniversary this year. Geoff writes: "Three of our four children—Max, Grace Ann, and Clare, are taller than we are. We only tower over Zeb now. Boca Raton (Fla.) High School, where I am principal, ranked in Newsweek's Top 100 U.S. High Schools. I take great joy in the successes of the students and in being principal where my own children attend school."
From the March/April 2011 Issue
Karen Fiss published Grand Illusion: The Third Reich, the Paris Exposition, and the Cultural Seduction of France. This study was inspired by her parents' experiences as Holocaust refugees, which she began to explore as an undergraduate at Brown.
Jim Robinson is the caretaker of a ranch in Jackson Hole, Wyo. He writes: "Come and stay; it's a bed and breakfast, wonderful for weddings. You'll feel right at home in the 10,000-square foot mansion designed by a New Englander!" Visit the website at www.ranchoalegre.com. He also writes: "I'm nearly done with my second manuscript. It's about Tantric sex, combining spirituality and sexuality and multiple orgasms for men. Light, peace, and love."
From the January/February 2011 Issue
Aaron Clayton and Wendy Schnipper Clayton (see Engagements & Weddings, Seth Orkand '99).
John F. Simon Jr. has worked as a professional artist with the Gering & López Gallery for 16 years. His eighth solo show there was held from Sept. 11 to Oct. 23. His latest exhibit of bas-reliefs made of wood and Formica elaborate on his long-term fascination with automated mark making.
From the September/October 2010 Issue
Emily Low Boenning (see Theodore F. Low '49).
Polly Chatterton Handy writes: "To the class of 1985: We Rock! What an exceptional reunion weekend. From the opening reception on West Quad, through the final steps down College Hill, it was a superlative experience. It was such fun to see classmates I am in close touch with, to reconnect with those I haven't seen in years, and to make new friends among those I never knew. Kudos and thanks to our class officers, the reunion committee, and the University staff and students who made the weekend such a success. I look forward to many more reunions. You can count on me making that magical trip down the hill for years to come even if I am strapped to a gurney and hooked up to an IV! See you all in 2015."
Tara Schwartz, the 25th reunion cochair, writes: "Congratulations to the class of '85 for breaking all 25th reunion attendance records! The class of '85 had over 400 classmates in Providence, representing nearly 31 percent of our class. The weekend was full of fun, memories, and thankfully, wonderful weather. The group reminisced with photos from our Pig Book, clippings from the Brown Daily Herald, and great '80s dance music for our Saturday night party. The Friday night Gala dinner on the Green was splendid and included a visit by President Ruth Simmons. On Sunday, the class made its mark during the Procession carrying creatively-designed signs referencing moments from our Brown years. Among the favorites: 'We had Pig Book, not Facebook' and 'We Wrote Our Application Essays by Hand.' The signs were conversation pieces for older and younger Brunonians alike and elicited lots of comments, inquiries, and laughs along the route. Also, many thanks to the several hundred classmates who participated in our 25th reunion class gift, enabling us to far surpass the record sum raised for our 20th reunion. In this challenging economic environment, Brown depends all the more on our continuing support as President Ruth Simmons leads our pursuit of the Plan for Academic Enrichment. Lastly, please load your photos from the reunion and keep in touch at our Facebook site. If you haven't joined yet, just key in Brown University Class of 1985 in the search box at Facebook.com. Hope to see you all at our 30th!"
From the May/June 2010 Issue
Class communication cochair Amy Reiss reports: "Pack some '80s paraphernalia, along with Brown memories for our 25th Reunion. Plan to arrive on Friday for our class dinner with President Ruth Simmons and bring your family to Field Day on Saturday. Afterwards, attend a panel discussion with class of '85 members: Thriving Through Creativity—Being Innovative. Panelists include Randy Haykin, Michael Rubin, Tom Sebok, and Holly Sklar. Frans Johansson '90, a best-selling author, will moderate the discussion. Dancing is on the schedule for Saturday night at our '80s theme party. Our class reunion gift effort is off to a strong start. We hope everyone will join in. For more information or to find out how you can add your e-mail address to the alumni system, please visit http://alumni.brown.edu/classes/1985 and click on the Reunion Class Event section. You an also join our class site on Facebook by keying in Brown University Class of 1985 in the search box."
Adam F. Chase expanded his wine education business to Boston and San Francisco.
From the March/April 2010 Issue
Communications cochair Amy Reiss reports: "It's time to get ready for our 25th Reunion (May 28-30)! Festivities begin Friday with a gala dinner on the Green, where President Ruth Simmons will meet our class. Campus Dance follows. On Saturday afternoon mingle with friends at Field Day, then join a panel discussion led by our classmates in innovative and creative fields. We're turning Sayles Hall into a rocking lounge with a dessert-and-dance party on Saturday night. We'll conclude the weekend on Sunday with the Commencement procession. Online registration begins in early March—there will NOT be any mail-in registration. You will receive an e-mail with a link leading you through the registration process. For more information about the reunion and to find out how you can add your e-mail address to the alumni system, please visit our website at http://alumni.brown.edu/classes/1985 and click on the Reunion Class Events section. You can also join our class site on Facebook by keying in Brown University Class of 1985 in the search box."
Jeffrey A. Hirsch and Sherre Zwelling Hirsch (Northwestern '91) announce the Sept. 29 birth of their fourth child, Levi Adler. Levi joins older brother Emet and older sisters Eden and Alia.
Roderick A. Smith of Los Angeles has accepted a position as director of business development with SOURCECORP, a national engineering and tax consultancy firm. In his new capacity, Rod will spearhead the company's sales efforts throughout southern California.
Andy Strauss and his wife, Sarah, live in Ridgewood, N.J., with their sons, Sam, 9, and Nolan, 4. After 15 years in the asset management industry, Andy recently joined the Alfa Group at Morgan Stanley, which specializes in risk management for affluent families. Andy is in charge of marketing and will be spending a lot of time with attorneys and accountants, helping them mitigate financial risk for their clients. Sarah continues to be a strong advocate for the fight against cancer. She recently walked in the Jimmy Fund marathon in Boston with her sister, Martha Rockwell Swindler '92, and mother, Linda Rockwell. Andy writes: "The boys and I cheered them on with Sarah's dad, Hays Rockwell '58, and Martha's husband, James. We would love to hear from friends."
From the January/February 2010 Issue
Class reunion chair Amy Reiss reports: "As our 25th reunion approaches this May, the reunion committee wants to share some of the highlights. On Friday night there will be a class dinner on campus with Pres. Ruth Simmons; Saturday night there will be a festive campus party with dinner and dancing; on Saturday afternoon we can catch up with old friends and attend panels, discussions, and the traditional Field Day; and Sunday we'll march through the gates in the Commencement ceremony. We will post reunion information at our class website alumni.brown.edu/classes/1985 and at our Facebook site. Join our class Facebook group by typing Brown University class of 1985 in Facebook's search box."
Deborah Baumgarten is looking forward to her 25th reunion. She writes: "I am happy to report my love life is back on track with E.J. Sadler, a photographer I met through (yes, gasp) online dating. His work is amazing and can be viewed at www.blueworldstudios.com. Perhaps he'll join me at the reunion, if he is not off shooting something."
Ken Elmore '85 (see Gerold Borodach '55).
Sammy Fong is a CPA working for a local accounting firm in Asheville, N.C. Sammy writes that when he went to UNC Asheville for accounting courses, he also took a commercial law class taught by Tom Lawton '79 who serves as the campus's general counsel. Melissa Himelein '81 is also a professor of psychology there.
Niels Leppert writes that he is "waiting for cooler weather to arrive in Florida while enjoying my expanding family: Amelia, who arrived in 2008 after a trip to Namibia, and Rhodes, who arrived in October. Things are hopping, but we may brave a trip to Providence in May to introduce the kids to Big Alice's Ice Cream."
David Munro has a new film, Full Grown Men, just released on DVD after winning the 2007 Undiscovered Gems Sundance Channel Prize and playing in a dozen cities nationwide last summer. He is busy writing and directing commercials, as well as working on many green initiatives for Kontent Films in San Francisco. He writes he loves life in the Bay Area with his wife, Xandra, and his daughter, Jasmin.
Academy of Sciences. He is now working as the COO. He is also remodeling in San Francisco.
John Wilson joined the New York City Teaching Fellows in June 2006. He earned a masters in teaching from Pace Univ. and has three years' experience teaching middle school math. He writes: "It's the hardest job I've ever had, but I keep going back, and I like to think I'm getting better at it."
Tracey Zeckhausen (see Suzanne Ross Zeckhausen '55).
From the November/December 2009 Issue
Helen Ebrahim was married to Guy Marshall Kestle on June 13 at Manorbier Castle in Manorbier, Pembrokeshire, Wales. Guests included Sally Weatherill and Deeanna Franklin-Campbell. Helen writes: "Thanks to all the other Brunonians who sent congratulations and good wishes! We live in St. Ives, Cornwall, and welcome any visitors!"
Lynn Ewart-Paine '86 ScM, '90 PhD has been named a 2009 Woman of the Year by the Rhode Island Commission on Women. A resident of Barrington, R.I., Lynn is deputy chief technology officer at the Naval Undersea Warfare Center Division in Newport.
Jerry White's book Getting Up When Life Knocks You Down was published by St. Martin's Press. Jerry is founding director of SurvivorCorps.org, which helps victims of war and violence heal and rebuild their communities. He lives in Maryland and in Malta with his wife and four teenagers.
From the September/October 2009 Issue
Connect with us at the Brown University Class of 1985 Facebook page.
Helen Z. Ebrahim married Guy M. Kestle on June 13 at Manorbier Castle in Pembrokeshire, Wales. The guests included Deeanna Franklin-Campbell and Sally Weatherill Cornford. Helen and Guy live in St. Ives, Cornwall, and welcome any guests passing through southwest England.
Dana Elfin writes that her son, Jonathan Leidenheimer, a seventh-grader at Longfellow Middle School in Falls Church, Va., participated in the National Junior Academic Championship in June at Marymount Univ. His school team swept the competition and Jonathan won MVP. Details are at www.qunlimited.com.
Ann Rogula had a painting in the group show "Cool, Twenty Years on Superior Street" at Jean Albano Gallery in Chicago. The show ran July 10 through Sept. 5.
James Stuart Jr. (see Susan Goldberger Jacoby '67).
From the July/August 2009 Issue
Brooke Dammkoehler (see Rose Weaver LaMountain '00 MFA).
Debra Lang recently accepted a job teaching leadership skills to non-managers and loves it. She still lives in northern Va. and can be found on Facebook.
From the May/June 2009 Issue
David B. Coe published his tenth novel, The Horsemen's Gambit. David lives on the Cumberland Plateau in Tennessee with his wife, Nancy Berner, a biology professor at Sewanee, and their two daughters.
Randy Haykin writes: "Class officers have been regularly and actively working on your 25th reunion (May 28–30, 2010: mark it on your calendars), as well as planning regional events. Most of you should have received an e-mail and letter about a block for reunion rooms that had been reserved at the Renaissance Hotel. Unfortunately, these are now filled; however, if you would still like to make a reservation and join the class, you can call the hotel directly, starting June 10, 2009.
"We also have held a series of regional gatherings for our class in Boston (thank you, Grace Kim'88 ScM), San Francisco (thank you, Hilary Massey Billings) and New York City (thank you, Lisa Benenson Quattrocchi). We hope to plan more events in Washington, D.C., Atlanta, and Los Angeles. If you are in one of these cities and are willing to host an event, we would greatly appreciate it! Our class has an official website: alumni.brown.edu/classes/1985, on which we'll be posting valuable information on the 25th Reunion, regional gatherings, etc. If you registered your e-mail address with Brown, you should be receiving regular communications from our vice president, Amy Reiss. If you are not receiving biannual e-mails about the class, go to alumni.brown.edu and register and opt in for the class e-mail newsletter."
Deborah Koff Ross writes: "I was thrilled to see the list of Brown alums who were elected and re-elected in 2008, and particularly proud of Jack Markell '82. I was re-elected and will be serving my fourth term in the North Carolina House of Representatives. I am a Democrat who serves the 38th House District. My website is www.deborahross.org."
Calvin Walker and his wife, Alexis, announce the Feb. 10 birth of their daughter, Lauren Drew Walker. He writes that mother and daughter are doing well.
From the March/April 2009 Issue
Peter Gudmundsson lives in Dallas with his wife, Kathy, and four children. He recently started a company called the Priceless Legacy Company (www.pricelesslegacy.com), which is dedicated to helping older people preserve their life stories in the form of custom-written life story books.
From the January/February 2009 Issue
Alison Monds Ward '93 MD writes: "I recently had the pleasure of returning to campus after many years to drop off our daughter, Kirsten, a member of the class of 2012. The campus is more beautiful and busy than ever, and we were inspired by President Simmons's welcoming address to the incoming class. Our eldest, Nicholas, graduates from Harvard in the spring. Not to worry, we have no empty nest, as we live with three 7-year-olds who just began second grade. We are still in Germany."
From the November/December 2008 Issue
Lucia Gill Case (see Manya K. Rubinstein '01).
From the September/October 2008 Issue
Rob Cunningham writes that his wife, Barbara Shinn-Cunningham '86, received a grant from the Department of Defense to conduct research to improve hearing aids. She has been a consultant to some of the largest hearing aid companies for several years.
From the July/August 2008 Issue
Susan Greenberg writes: "My long relationship with Newsweek continues; currently, I work as a contributing editor out of my home in Andover, Mass., where I live with my husband, Bill Berger (Stanford '85), and three children: daughter Devon, 13; son Jordan, 10; and daughter Carly, 5. I also teach summer session classes at Phillips Academy, and have a recently refurbished guest room just waiting for visitors. Much to my delight, my former roommate, Alison Daley-Stevenson '86, recently made great use of it."
Kathy Lavitt (see Mel S. Lavitt '59).
Jim Lobley is a LEED-certified general contractor whose company, Broadstone Home Improvement, specializes in the green renovation of older homes and farmhouses in western Massachusetts. He spends his free time with his 3-year-old son, Willem, and acting in local community theater productions.
Don Skeoch writes: "After 16 years in Los Angeles, I've relocated to San Francisco to assume the role of chief revenue officer at the California Academy of Sciences. I'm still settling in, but love the Bay area so far."
Janey E. Skinner writes: "I live in a 'cooperative village' in Richmond, Calif.—unlike at Waterman, there's no story hour or bread baking, but we do have long meetings. I guess I loved college as I now work at one—City College of San Francisco, where I teach for the trauma prevention and recovery certificate. I am also director of a regional health occupations resource center. Before this, I spent a decade in the human rights movement, mostly in Latin America, and then studied public health at UC Berkeley and did a mishmash of jobs called 'consulting.' I frequently see fellow Bay Area alumni Sande Smith '84, Tim Berthold '87, Alma Prins '86, Laura Woodlief '87 and her kids, and Anne Aleshire '86 and her family."
From the May/June 2008 Issue
Deborah Baumgarten writes: "Well, the last time I wrote I was happily moving into a new house with a person I thought I would later marry...not to be, and so I am now back in the singles scene in Atlanta (but I kept the house...after paying his share!). I'll consider reasonable fix-ups."
Elizabeth Bellit writes: "After too many years on the advertising treadmill, I finally got off. I have been doing marketing for a firm here in Salt Lake City, and also teaching skiing at Deer Valley. I get the best of both worlds, although I haven't yet decided which is my 'real' job. I got married this past September to Glenn Lamson, (Penn State '88, Univ. of W. Virginia, '91 ScM) and we are the proud caretakers of Otto (13, feline) and Zoe (12, canine)."
Jocelyn Hale (see Roger L. Hale '56).
Evelyn Mills Kirschner writes: "We have finally found a place to settle, at least until all the kids are in college. We now live in Columbus, Ohio, where my kids have quickly become Buckeye fans! Our oldest spent last summer at Brown, and she loved it so much that she has decided to go there in the fall. Our sons, 15 and 12, still have a year or two before they need to venture into 'the fray' of college applications."
Michael Kowalski '99 ScM (see Johanna Masse '98).
From the March/April 2008 Issue
Adrienne Metoyer Eng writes that former roommates Nancy Schiff '86, Eileen Keneck, and their families reunited at her home in Newark, Calif., outside San Francisco. Nancy is executive director of the Center for Youth Development through Law, and recently married Brian Barsky. Eileen flew out from Boston with her husband, Rich Aubry, and their two children, Matthew and Caroline. Eileen and Rich both work at Boston Univ. School of Medicine. She's in the pediatric emergency department at Boston Medical Center, and Rich is a primary care doctor at a neighborhood health center. Adrienne is working at Google, married to Ken Eng, and has two girls, Kimi, 6, and Nicole, 11. It was also a reunion for the Metoyers with Adrienne's mother and brother. Everyone found common topics to discuss, from French Canadians, East Coast weather, and the legal and medical profession, while the children made mock horror films and reenacted Harry Potter with sock puppets.
Steven Press and his wife, Jody A. Cohen Press, have formed Press Law Office PLLC. The firm specializes in estate and business planning, probate, guardianship, and commercial collections. In addition to his law practice, Steven is a conciliation court referee. The firm's website is estateplanningmn.com.
From the January / February 2008 Issue
Jennifer Borman has been selected as the new Head of School for School One, an independent high school located on the East Side of Providence. She joins School One's assistant Head of School, Cary Honig '79 '84 MAT. She also joins eight full-time faculty members, three of whom are Brown graduates: Stephen Martin '79, '99 AM, Christina Baker McKenrick '79, and Erin Egan '91 MAT.
Jeff Measelle (see David Lichtenstein '99).
Nathan J. Hochman has been nominated by President George W. Bush to serve as assistant attorney general (tax division) at the U.S. Department of Justice.
From the November / December 2007 Issue
Deeanna Franklin-Campbell writes: "On May 9 I gave birth to my second child, Joseph Cole Franklin-Campbell. Unlike his older brother Miles, 4, Cole is a large baby with chubby cheeks and a hearty appetite. Miles is delighted to be an older brother, and as long as Cole does not touch his toys, feels the little guy is welcome to stay. The two are opposites not only in demeanor but also in shading. While Miles takes after my side with a warm caramel complexion, Cole takes after his dad's side and is very fair. My husband, Fred, is a history professor, and says his Scottish genes totally trounced my Caribbean genes. I can't believe how much I love raising two boys; I should have done this ten years ago. I'm a full-time, stay-at-home mom, and a part-time freelance writer. I continue to write a monthly column for Clinical Psychiatry News and do business writing from my home in Columbia, Md."
From the September / October 2007 Issue
Deborah Baumgarten writes: "I have recently moved into a new home with my boyfriend, Dan Wolens, MD, who just relocated from Louisville, Ky. We met at a party in Atlanta and had been dating long-distance."
Melissa Brown writes: "I've been living in Armenia with my husband and son since 1996, teaching at the American Univ. of Armenia, working with the Association of Investigative Journalists, and doing various other things. I'm writing now because my husband, ex-foreign minister and opposition activist Alexander Arzoumanian, was arrested in May by the National Security Service (formerly the KGB). We are doing what we can to get Alex recognized as a political prisoner and to put pressure on the Armenian government to ensure his just and speedy release. I would greatly appreciate hearing from any of you who may have advice or insights, and from old friends as well."
Debra Marzette Gardner received the Presidential Volunteer Service Award on Thursday, June 21, 2007, in Mobile, Ala. from President George W. Bush. Debra, a pediatric physician, is a volunteer with a variety of community organizations, including the Medical Society of Mobile County, the Medical Reserve Corps, and Camp Rap-A-Hope.
Megan McDonald writes: "After selling my veterinary practice and our house, my husband, Brett, and I loaded our two son--Finn, 4, and Teague, 2--and our two cats into our thirty-eight-foot sailboat and left Portland, Me., for a year. We sailed down the East Coast, making memorable stops in New York City and Washington, D.C., then crossed the Gulf Stream for New Year's Day. We spent the winter enjoying the beautiful Exuma archipelago in the Bahamas and then moved on to the Dominican Republic for a month. We cut our trip short after Brett was offered a job in Switzerland and retraced our steps through the Bahamas. We now head back to New England to reconnect with family and friends and to prepare to move the family to Lugano, Switzerland. We will sadly leave our boat, Grace, but are looking forward to a new adventure in Europe. I would love to connect with anyone who has lived in or is currently living in Switzerland."
From the July / August 2007 Issue
Scott Cannon writes: "After sixteen years of working technical theater in San Francisco, I moved back to Pa. to care for my injured mother, Anne Dufour Clouser '54. She recovered from a broken elbow, and I found a job managing Shannondell Performing Arts Theater in Audubon, Pa. While in San Francisco, I was the production manager for Sam Shepherd's The Late Henry Moss, with a cast that included Sean Penn, Woody Harrelson, Nick Nolte, and Cheech Marin."
Catherine Willis Gildor '85 (see Valerie Phillips '98).
Rick Gilmore was honored to receive the Outstanding Teaching Award from Penn State's College of the Liberal Arts earlier this spring.
David Loh has joined the firm Cozen O'Connor in New York City, focusing on claims and litigation arising from transportation issues and international losses and risk. He was previously a partner at Nicoletti, Hornig, Campise & Sweeney.
Albert Park wrote that he was planning to bicycle 545 miles from San Francisco to Los Angeles as a participant in AIDS Lifecycle 6 this June. He was riding "in memory of lost friends and clients, but especially for my partner, Randy Garvin. AIDS Lifecycle is the largest fundraiser of its kind in the nation. I would love to hear from classmates and friends. If you are so inclined, donations and messages of support can be left for me at www.aidslifecycle.org/4212."
From the March / April 2007 Issue
Michael Bidun and Olga Bidun are happy to announce the August 31 birth of their daughter, Nicole Alexandra.
Rosie Perera has settled permanently in Vancouver, B.C., where she is a freelance writer, teacher, and photographer.
Christina Boyd Zavell writes: "The tradition of the Brown sailing team family holiday get-together was started by Judy Flynn '87 and Dave Beningson in the 1990s. This year marked the biggest gathering yet and was hosted by Michael Zavell (Tufts '82) and me in Barrington, R.I. Attending were George Hradil '86, '91 PhD, Ellie Field '87 and husband John Ingalls, Lissy Gordon '87 and Brad Dellenbaugh '77, Cara Moore Read '91, Kim Spaulding (Dartmouth '86) and Paul Grimes '86, Debbie and Keith Johnson '87, Molly Starkweather '86 and Tom Bushman, Kathy Brinsfield '87 and John Sieg '84. Eighteen children attended, ranging in age from 7 months to 14. A great time was had by all."
From the January / February 2007 Issue
Valerie Kennedy writes: "On July 16, on a sunny Sunday afternoon in North Carolina, surrounded by family and friends, I finally tied the knot. I married Fitzgerald Miller, a fellow Southerner from the state of Georgia whom I met in New York through a mutual friend. Yes, the friendly setup is still capable of yielding the most amazing results. It was a glorious day, and Brown was definitely in the house. Drs. and new moms Donna Neale-Orr '86 and Petra Thomas '86 were bridesmaids. Kristen Hackney, the daughter of Dr. Yolande Hackney, was a flower girl. Jack Sena '82 was an usher and a reassuring source of comfort to the groom when the bride was running a tad late. Soror and supportive friend Tamera Coyne Beasley '87 attended with her husband. Renee Williams and Tanya Lumpkins Marion, while not able to attend, had extended warm best wishes and advice that were strongly felt on the big day. Renee and I caught up over lunch in August. Ran into Michelle Baker Richardson a week before the big day and received a warm congratulatory e-mail from Niels Leppert. I also received best wishes from Greg and Leslie Davis White. Fitz, who's a financial adviser with Merrill Lynch, and I will remain in New York, where I continue to practice law and stay involved in politics. Almost every week I run into someone from Brown, which is always a hoot. Please shoot an email to say 'hi' when you're in the area."
From the September / October 2006 Issue
John Gagliano (see Tom Gagliano '54).
Audrey Laganas won an Emmy Award in June from the Boston/New England chapter of the National Tele­vision Aca-demy. Audrey won the award with her I-Team colleagues in the "hard news series" category. The series of investigative reports exposed Rhode Island massage parlors as fronts for prostitution involving women who are illegally trafficked into the country. Audrey is an investigative reporter with WJAR-TV, the NBC affiliate in Providence.
Greg Leonard (see Ann Hung Bakun '00).
Beth Parks writes: "So it took us a while, but Dan Aronson '87 and I finally decided it was a good idea to get married—better late than never! On New Year's Eve at a lovely ceremony in snowy Maine and a reception emceed by Chris Scales and Rich Vorder Bruegge '91 PhD, I became a nice Jewish rebitzen. I also have a psychology practice and a dog-sitting service in suburban Philly. I don't miss the large stacks of papers and hideously boring meetings that came with life as an academic in Atlanta, but I do still miss teaching and the students. I try to fill that gap with periodic stints doing HIV rapid testing counselor training around the country. I fill what little free time is left training for marathons for the Leukemia and Lymphoma Society in memory of Pete Findlay, my dad, and others. You can sponsor me at www.active. com/ donations/fundraise_public.cfm?key=tntepaEAronso. Dan and I would love to see you if you are ever in Philly. You can meet his sweet and handsome 12-year-old son, Jacob, too!"
Tracey Zeckhausen Poole became chief of information and public relations for the Rhode Island Department of Corrections on June 19. She formerly served as coordinator of public information with Brown's Haffenreffer Museum of Anthropology. While at the Campus Dance this past year, she and Michelle Dodge Boyle snapped a picture with Kevin Costner.
From the May / June 2006 Issue
Chris Dauer writes: "Stephanie and I are delighted to announce the Feb. 6 arrival of Allison Lesley Dauer. Counting back nine months puts us right about last Memorial Day. Anyone else going to report a 20th reunion baby? With this development, Linc, 2, receives a battlefield promotion to big brother. Drop us a line if you're ever in the Bay Area—we are all but certain to be home." Salil Mehta, executive vice president of ESPN, has been named a director of MovieBeam, a digital entertainment venture incubated within the Walt Disney Co. over the past four years. Disney, Cisco Systems, and Intel have all made investments in the new company.
Albie Park writes: "June 4–10 I will be riding my bike 585 miles from San Francisco to Los Angeles as a participant in AIDS Lifecycle 5. It has been eight years since my partner, Randy Garvin, died suddenly in front of me, and this ride helps me transcend my grief and restores my hope. Friends can read about my journey and lend their support by accessing my home page at www.aidslifecycle. org/1329."
From the July/August 2006 Issue
Jessan Dunn Otis writes: "We're still on the road—this time in Apache Junction, Ariz., where we'll 'winter over' until spring, when we (my husband, Al, our 11-year-old Sheltie, Sassy, and I) continue our journeying in America in our Class A motor home. While traveling this past year-plus from Rhode Island to Key West to Las Vegas and, now, Arizona for the winter, our roots are so deeply planted in Rhode Island that we're never, truly, far from our home; and, indeed, with our motor home we take our home with us."
Rosie Perera writes: "I received my master's degree from Regent College, in Vancouver, B.C., in April 2004. My focus of study was technology and spirituality. I'm now teaching, writing, serving on a board, doing photography, computer tutoring, and continuing to take classes. I divide my time between Seattle and Vancouver. Looking forward to our 20th reunion."
From the November / December 2004 Issue
Erik Paul Belt is living in Waban, Mass., with his wife, Deborah Freedman Belt (Northwestern '85, '87 MS), and their three daughters, Halley, Olivia, and Emily. Erik is a trial attorney and partner in the intellectual-property boutique law firm Bromberg & Sunstein, where he specializes in litigation involving patents and other forms of intellectual property.
Gina Veltman Edwards gave birth to her third child, Lauren, in June. Lauren's older brothers are Alex, 4, and Kyle, 3. Gina took a maternity leave from her position as a senior associate attorney practicing corporate law with Cooley Godward in San Francisco. "I enjoyed a weekend in Miami with classmates Michele Monagas Turner and Lori Miller Kase," she writes, "and we are looking forward to attending our twenty-year reunion next year with our families."
Amanda Green writes that the producers of Avenue Q and Rent have optioned the musical version of High Fidelity that she's been working on. "It is thrilling," she writes, "but now, of course, my cowriters and I have to finish it."
Brad Ramberg and Lisa Smith Trollback (see Justine A. Stamen '92).
Michael G. Turner, an engineer and designer for Turner Marine Group Inc., the exclusive North American importer of Comitti mahogany motorboats, announced two new runabouts this summer. Michael has been in the business for twenty years.
Grace Tsuang Yuan and David Yuan announce the Jan. 8, 2003, birth of Eric Daniel Yuan. Grace reports that Eric loves to eat and is "quite a social guy." She continues to chair the school district practice group at Preston Gates & Ellis, and she and David love living in Seattle. The American Bar Foundation invited Grace to become a fellow of the foundation. According to the foundation, the fellows program is limited to the top one-third of one percent of the lawyers in the United States.
From the September / October 2004 Issue
Paul Chous has joined Optical Reflections as an affiliated doctor of optometry. He specializes in diabetes care and education.
Russil Tamsen writes: "Are you mulling over the Iraq torture scandal? Here's a must-read: in my brand-new, self-published book Shy No More is a not-so-futuristic drama called Deprogram. Poetry and torture run neck and neck when philosopher-hypnotists set out to break the will of dissident artists and mystics. All for game-show thrills."
From the July / August 2004 Issue
Deborah Baumgarten writes: "I am keeping busy with my academic radiology practice, traveling a lot for work and pleasure, and trying to stay in touch with family and friends."
Mimi Shields Clarke and her husband, Hans, announce the birth of Prescott James (Peter). She writes: "The three of us and our Labrador, Wolfie, live near the beach in Melbourne, Australia. Hans and I were married in December 2002 in Cambridge, Mass. Many Brown friends joined our celebration, including honor attendants Susan Comolli Davis and Susan Hoenig, groomsman and bride's brother Rob Shields '93, and friends Jeff Turi, Todd Mulder, Eleni Cambourelis-Benedikt, and Jenn Richeson '94. I enjoy being a mom." In her spare time, Mimi works on her PhD at Melbourne Business School at the Univ. of Melbourne. "Let us know if you're coming to Oz," she says.
Ana Corcino is an assistant professor of anesthesiology at Children's Hospital of Pennsylvania in Philadelphia.
Rob Cunningham and Barbara Shinn-Cunningham '86 continue to live happily in Lexington, Mass. This is Bob's sabbatical year, and the family hopes to spend July and August in Washington, D.C. They are seeking pointers on good short-term rental properties and long-lost friends living near D.C.
Chris Dauer writes: "In keeping with compressing all life transitions, Stephanie and I welcomed our first-born, a son, John Lincoln 'Linc' Dauer, in January, and in March I started a new job at yet another medical device start-up (Evalve Inc.). I now have a much better appreciation for why most parents don't wait until their forties to start families."
Aubrey Atwater Donnelly (see Nina Seybold Atwater Dodd '59).
Helen Ebrahim writes: "In summer 2003 I returned to my roots in Wales. I'm loving my new life and would enjoy hearing from old friends who wind up in the U.K."
John Furia writes: "That 9 a.m. English One class has finally paid off. Thank you to all who helped me learn to write. In December 2003 I published my first book, Collegiate Fitness—A Guide to Healthy Campus Living. The book is available at college bookstores and at amazon.com. I am now the director of sports medicine at Evangelical Community Hospital and continue to serve as a team physician for Bucknell Univ."
Ann Rogula was honored to be one of fifty contemporary artists featured in the book Artful Jesters: Innovators of Visual Wit and Humor (Ten Speed Press), written by Nicholas Roukes.
Michael Rubin writes that while in Los Angeles recently for his tenth wedding anniversary (his wife is Jennifer Kurtz, Ithaca College '86)—the first time the couple has been away from their children, Jonah, 4, and Alina, 2—he met old friends Scott Johnston '86, Bruce Miller '87, Greg Pincus '86, Amanda Nelligan '87, and their significant others for dinner. "Just finished writing a book on iLife '04, the Apple-certified course," he says, "and my fourth book on video in as many years. I've also been busy all this year pounding out historical nonfiction on George Lucas and his computer division, timed to release with all the hoopla for Star Wars Episode III next May. Our company, Petroglyph, is thriving in the Bay Area. Jennifer and I are doing some house remodeling and otherwise enjoying the kicked-back beach culture. Old friends, please keep in touch!"
From the May / June 2004 Issue
Robert Grace (see Karen Grace '94).
Ellen Taschioglou Parsons writes: "My life has settled since I drove, jobless and homeless, from Chicago to San Francisco four years ago. In October 2002, I married my second husband, John Parsons, and was laid off from Schwab, a blessing in disguise. After several months of doing volunteer marketing for Boys & Girls Clubs of San Francisco, I was invited to join the executive board. I plan to pursue nonprofit work professionally. We live with our rescue dog, Brooklyn, who insists we get out every day to view the Golden Gate Bridge."
Mary Duffy Safian and Bob Safian announce the Oct. 8 birth of Daniel Felix. Daniel joins big brothers Matthew and Nicholas.
From the March / April 2004 Issue
Catherine Yachnin Braendel was named associate vice president of communications and marketing at the Illinois Institute of Technology, Chicago. She was previously senior vice president for marketing and new media at Chicago's WTTW 11/98.7 WFMT.
John Gagliano (see Marshall Cohen '54).
Geoff McKee writes: "Each of the last four times I have changed schools, we have had a child. My wife, Tamara, insists that this job last until retirement, or at least until we are past the childbearing years. On Nov. 5, Zebedee joined Max, 9, Grace, 6, and Clare, 5. I am now the principal of Boca Raton High, a wonderful public school with citizens of sixty countries among our 1,820 students."
Dewey Wigod (see Bob Wigod '54).
From the January / February 2004 Issue
Susanne Arnold, an assistant professor of medicine at the University of Kentucky's Markey Cancer Center, is one of four physicians chosen to participate in the Young Investigators Training Course. The course develops the essential skills needed to design and conduct clinical cancer trials.
Deborah Blicher writes: "I married Peter Dain '81 at a beautiful outdoor ceremony in Wellesley on Sept. 7. In attendance were Sue Howitt '80, Nigel Foster '81, Beth Burlingame '81, Jackie Cullen Howitt '81, John Gnassi '84, Rosie Perera, Laura Gulley '86, Brian Bulkowski '89, Rob Kittredge '83, Karen Peterson '83, Beatrice Szeto '91, Mark Hessman '91, Janet Novak '86, Loren Mitchel '85, and Jeff Alperin '81."
Bruce Good (see Sid Good '78).
Susan Hay Hales and Steven Hales '92 Ph.D. announce the April 25 birth of Holly Robin.
Bradley W. Hertz writes: "I am pleased to announce the opening of the mediation offices of Bradley W. Hertz, specializing in alternative dispute resolution of civil, business, and public policy issues throughout California."
Caroline Netchvolodoff McCall writes: "After graduate school at Harvard and a fun career as a management consultant in New York City, I have temporarily left professional life to raise four boys: Nicholas, 10, Alex and Peter, 9, and Henry, 4. My husband, Bill, is CEO of TVGateway here in Philadelphia, and our children all attend Germantown Friends School."
From the November / December 2003 Issue
Nancy Shaw Chochrek and her husband, Jim, announce the May 29 birth of Anna Shaw Chochrek. Anna joins big sister Ella, 5, and big brother Ian, 3.
Hilary Dunst writes: "I have been living on Manhattan's Upper West Side for the past thirteen years. After receiving an M.A. from the School of International and Public Affairs at Columbia in 1993 and working for a major public relations firm, I started my own communications business, HD Media. Visit us at hdmediany.com."
Elizabeth Fowler has published Literary Character (Cornell University Press).
Amanda Green writes that her CD, Put a Little Love in Your Mouth: The Songs of Amanda Green, was chosen to kick off a new series highlighting cabaret music at Dillon's restaurant in New York City in August. For the Love of Tiffany, a new musical with lyrics by Amanda, premiered in August as part of the New York City Fringe Festival at Wings Theater in Manhattan. In July, she showcased songs from her musical, High Fidelity, at the Zipper Theater.
Melissa Nobles was named a 2003–04 Radcliffe Fellow by the Radcliffe Institute for Advanced Study. Melissa will examine the "political uses and consequences of official apologies in democratic politics."
From the May / June 2003 Issue
Chris Dauer writes: "I have a new wife, a new job, and a new house. I married Stephanie Bruger (Stanford '83) in July with a large contingent of former Brown oarsmen in attendance, including James "Bud" Nagle '86, Jay Gibson '86, Michael Marrus, Stanley Jones '86, and Eric Sievers '88 M.D. Also in attendance were Peter Caplan, Steve Johnson, and Andrew Barbour. I also joined a new medical device start-up, St. Francis Medical Technologies, Inc., in Concord, Calif., after the previous one was acquired by Baxter. And finally, Stephanie and I bought a new house in Oakland in January."
David Dreyfus and his wife, Mary, announce the Jan. 6 birth of Jonah.
Mark Evans has been named news editor for the Associated Press in New Mexico. Previously, Mark was an AP editor and supervisor in New York.
David Keil and his wife, Suzanne, announce the Dec. 12 birth of Simi Brooke. She joins Isaac, 3. David writes: "Last year I joined Choicepoint, an information-services company, as chief strategy officer in charge of mergers and acquisitions."
From the March / April 2003 Issue
Suzanne B. Goldberg has won the annual Scholarly Papers Competition sponsored by the Association of American Law Schools for her entry, "Equality Without Tiers." The paper, which challenges the U.S. Supreme Court's current approach to equality jurisprudence, will be published in the April 2003 University of Miami Law Review. Suzanne is an assistant professor of law and the director of the Women's Rights Litigation Clinic at Rutgers School of Law in Newark.
Megan McDonald and her husband, Brett McMillian, announce the Oct. 8 birth of Finn Erickson, in Portland, Maine.
Carv Tefft '91 M.D. writes: "My band, the Mineral Kings, has just finished its second CD of original guitar-pop tunes. Check us out at mineralkings.com."
From the November / December 2002 Issue
Betsy Epstein Brenner and her husband, Jeff, of Barrington, R.I., announce the May 29 birth of twins, Alexis Denonn and Matthew Sebastian. They join sister Rebecca, 9.
Rick Gilmore writes: "Thanks in part to ideas that took root when I took Bill Warren's ecological psychology class senior year, the National Science Foundation awarded me a five-year faculty career-development grant to study how infants perceive which way they are moving through the environment. My mom was wrong: you can make a living with a degree in cognitive science."
Bill Kinder (see Courtney Carr Hamilton '91).
From the September / October 2002 Issue
Kevin Del Duca writes: "I've been building my castle, playing in the snow, frolicking in the surf, and working hard in emergency medicine. Let me know if you plan to visit Alaska."
From the July / August 2002 Issue
Deborah Baumgarten writes: "After working on it for years, I finally earned my master's in public health in December 2001."
Nancy Cohen has published The Reconstruction of American Liberalism, 1865б1914 (University of North Carolina Press).
Gail Coleman and Mark Yost joyfully announce the Feb. 13 birth of Matthew Yost Coleman. Matthew joins Nathan, 1; Ben and Kevin, both 5; Daniel, 17; and Sarah, 20.
Aubrey Atwater Donnelly (see Nina Dodd '59).
Alan Goldberg writes that he lives in Albany, N.Y., with his wife, Karen Lipson, and their sons, Jonah and Dan. Alan is a partner in the law firm of Whiteman, Osterman & Hanna.
Michael Kavanau writes: "We have relocated from Boca Raton, Fla., to Chicago. I am running a new office for Holliday Fenoglio & Fowler, the largest mortgage banking company in the country. Other Brown alumni at the company include John Fowler '68 and Glenn Whitmore '71. I have been with the company for fifteen years, most recently as senior managing director of the Florida operation."
Erika Leaf writes: "Along with my husband, Chris Meeker, and two daughters, ages 11 and 6, I will soon travel to Bangkok to pick up our 1-year-old son, Sippakorn, whom we are adopting. I am also writing a contemporary political novel that is, in part, about the transition to sustainability."
From the May / June 2002 Issue
Kris L. Douglas died in January (see Obituaries) and her funeral was held on Jan. 30 in Louisville, Ky. Michele Drayton wrote Kris's profile for the funeral program. Jacqueline Wilson, John Anderson, and Stephen Quander also attended. Mark Winston Griffith and Ann Arthur are gathering pictures and personal reflections from friends to present to Kris's family. In addition, classmates plan to send memorials to Hospice and Palliative Care of Louisville, Ky., and Saint Francis Hospital of Memphis, Tenn.
Lisa Foderaro and her husband, Don Pollard, announce the Aug. 13 birth of Sawyer James Pollard. Sawyer joins Amelia, 3.
John Gagliano (see Tom Gagliano '54).
From the November / December 2000 Issue
Amy Linenthal Halliday writes: "After five years in Schenectady, N.Y., we have moved to Charlottesville, Va. My husband, Paul, is an assistant professor of history at the University of Virginia. Our whole family is looking forward to exploring this gorgeous area. I am very busy with our incredible children: Arthur, 6, who is in first grade; and twins William and George, 3. I do some freelance editing from home to maintain some balance in my life. I'm curious if there are any classmates in the area."
Daphne Moore writes: "We are moving back to the East Coast (Washington, D.C.) for two or three years. As I get older, I'm feeling more sentimental (maudlin?) about college and would really enjoy hearing from old friends."
Marjorie Buff Murphy '88 M.D. and John Murphy '87, '90 M.D., of East Greenwich, R.I., announce the birth of Laura Catherine on May 19. She joins Michael, 7, and Christopher, 4. Margie is a neuro-ophthalmologist and John is a cardiologist.
Grace Tsuang Yuan writes that she has chaired the Western Washington University board of trustees for the past three years. She is also a member of the Civil Rights Reviewing Authority for the U.S. Department of Education. Grace has been a partner at the law firm of Preston Gates & Ellis since 1995; she practices municipal, land use, and education law. She is also legal counsel for the King County School Coalition, the Consortium of Clark County School Districts, and the Kitsap Schools Land Use Cooperative, and is special counsel for school districts throughout western Washington State. Grace enjoyed the 15th reunion and hopes to hear from friends who did not attend.
From the September / October 2000 Issue
Gail Coleman and Mark Yost announce the birth of Nathan Yost Coleman on May 23. Nathan joins Kevin and Benjamin, both 3; Daniel 16; and Sarah, 18. The family lives in Bethesda, Md.
Ben Flower (see Allegra Hosford Scheirer '95).
Felice Miller Soifer and her husband, Todd Barrett Soifer, announce the birth of Scott Andrew on March 23. Scott joins sisters Marci, 6; Stephanie, 4.5, and Blossom, 3.
Barbara Villaescusa Schroeder and her husband, Jonathan (Purdue '82, Emory '95), announce the birth of Maria Christina on June 8th, after nine years of marriage, climbing corporate ladders, and continuous renovations on their sixty-year old house. Barbara writes: "Maria is sweet, cuddly, and our greatest joy. When we are not parenting, Jonathan is a director in Arthur Andersen's corporate tax practice and I am director of the strategic planning office at the health sciences center of Emory University. A note of appreciation to my adviser, Dr. Lois Monteiro: my health-and-society concentration has been of tremendous value."
Deborah Scranton van Paassen writes: "After fourteen years as a freelance TV producer in New York City, with a five-year break in Park City, Utah, I now live on the other side of the Atlantic with my Dutch husband, Jeroen, and our baby, Benjamin. We are still trying to figure out how to function on two-hour blocks of sleep. We moved to the Netherlands a year ago and plan to return to the Northeast within a year. In the meantime, I'd love to hear from old friends."
From the July / August 2000 Issue
Steve Barber and his wife, Terri, announce the birth of twins Courtney Claire and Garrett Thomas on Feb. 9. Steve and Terri moved from Washington, D.C., to Los Angeles two years ago. Steve is an attorney and a founding partner of the Los Angeles office of Steptoe & Johnson. Terri is a lawyer and freelance writer for the Los Angeles Times.
Deborah Baumgarten, of Atlanta, writes that she looked forward to seeing everyone at the 15th reunion.
Amanda Green (see Trish Sandberg '61).
Julie Harrison (see Nancy Lord Watts '54).
Daphne Moore writes: "I'm very sad to report the death of Zachary Thomas Moore-Butler on March 7, shortly before his birth. Zachary would have joined his excited big brother, Jordan, and sister, Liana. He is greatly missed."
From the May / June 2000 Issue
James Berkowitz of Burbank, Calif., writes: "I just returned from six months at a Nepalese monastery, where I was under a strict vow of silence! This was especially difficult when Al Conti and his wife, Ursula, visited. After returning stateside, my new fiancée, Alisha Klass (Stanford '90), and I plan to open the first of what we hope are many power-yoga schools. We look forward to seeing everyone at the reunion."
Deborah Blicher writes: "I've changed careers again, since teaching wasn't keeping a roof over my head. I'm now doing software-quality assurance. Yup, I get to break things for a living. I'm having a great time, and I'd love to hear from y'all."
Sue Beschle Bonadonna, of Gardner, Mass., writes that she and her husband, Reed (Boston University Ph.D., Lt. Col. USMCR), have three boys: Luke, 2; Deron, 5; and Erik, 71Ú2. Sue works part-time as a family physician practicing full-range "cradle-to-grave" medicine. She admires Lego castles, brokers Pokemon deals, and reads Harry Potter and Captain Underpants on her days off. "See you in May," she writes.
Jim Brown, of Stamford, Conn., married Robin Marie Willman (now Brown) on Oct. 23. Jim writes: "Robin is a Greenwich Hospital nurse and personal trainer whom I met on a ski trip to Crested Butte, Colo., in the winter of 1997. Christopher Scales was my best man, and Ted Johnson was also in the wedding party. Other guests included Susan Paul Johnson, Beth Parks, Mark Selig, and Marjory Morris Selig '86. I'm a brand manager for the Dannon Co., in Tarrytown, N.Y.
Doris Constantinides Christelis and her husband, Gary (Trinity '85), announce the birth of Alexios Nikolas on Dec. 21. He joins brother Tino, 31Ú2. Doris writes: "We live in Sudbury, Mass., where I am, in order of priority, mommy and health-care public-relations consultant. We will have Alexi's christening during reunion weekend, so we may miss some of the campus events, but old friends coming to Rhode Island are welcome to join us for the baby festivities."
John Furia writes: "The kid from North Providence now lives in central Pennsylvania. My wife, Liz (Philadelphia College of Art, '85), and I run an upscale bistro restaurant in Lewisburg, home of Bucknell University. Liz is the chef and handles all business matters. I play maître d' to students, professors, and locals who frequent the restaurant. It's a role that I was unprepared for, but that I totally enjoy. When I'm not working at the restaurant, my day job as an orthopedic surgeon and director of sports medicine keeps me out of trouble. I have become a Bucknell athletics fan, and thanks to the inspiration of Steve Mahoney '86, I have just completed my fourteenth marathon. We would love to have alumni as our dinner guests."
Tracy Lindsay '87 Sc.M. writes: "I have been married to Joel Lindsay (Princeton '85), for nearly thirteen years. We live in Bolton, Mass., and I am a chemical engineer at Shipley Co. I have two daughters: Samantha, 7, and Natalie, 2. Samantha is a typical second grader in many ways: she likes to play soccer, draw, and even chase boys on the playground. Not so typically, she also has cystic fibrosis, a genetic disorder that leads to progressive lung disease and a life expectancy of about thirty years. My husband, Joel, will be taking on a huge challenge this summer to benefit the American Lung Association and the Cystic Fibrosis Foundation. He will cycle across the country in the Big Ride Across America 2000 starting June 19." If you are interested in supporting this cause or getting back in touch,
Robert Safian was named to the Crain's New York Business's "40 Under 40," a list of the city's top business leaders. Robert is managing editor of Money magazine, and previously worked for Fortune, Smart Money, and American Lawyer. He lives in Brooklyn, N.Y., with his wife and two sons.
Chris Scales, of Exeter, N.H., and his wife, Susan, announce the birth of William Austin on Dec. 14. Chris writes: "Big brother Matthew, 4, is growing up much too quickly. We enjoyed seeing many Brown friends at Jim Brown's October wedding.
John Wilson writes: "On Jan. 2, in a small, private ceremony away from the paparazzi, Ms. Wally Konrad and I started the new year by getting married. I look forward to seeing many old friends at the reunion."
From the March / April 2000 Issue
Class president Davies Bissett reports: "It's hard to believe we've been out of school for so long. Now it's time to renew old friendships and reconnect with Brown. So much is planned for our 15th reunion that you should make every effort to join us on May 26­29. If you have any questions or if you do not receive registration information, contact reunion headquarters at (401) 863-1947; reunions2000@brown.edu. Remember to return your registration and housing forms quickly to secure your spot."
Karin Luisa Badt writes that she has settled in Paris as an associate professor of cinema at the University of Paris VIII. She would love to meet people from Brown for a drink. She is looking for her friend "R-Monster."
Deborah Baumgarten writes: "Hello from Atlanta. I look forward to seeing everyone at our reunion. Perhaps by then I'll have finished the master of public health degree I have been working on for four and a half years at Emory University."
Drew Campbell, of Woodland Hills, Calif., writes that he has recently published the book Technical Theater for Nontechnical People, a guide for actors, directors, choreographers, and other theater professionals, as well as press agents, convention coordinators, and others.
Beth Clough and Steve Jungmann announce the birth of their second daughter, Claire Elizabeth, on Oct. 11.
Michael Cody joined the U.S. Navy Office of Information East, Detachment 102, in New York City, as a public-affairs officer after being commissioned on Oct. 15 in the Naval Reserve. Mike lives in Baltimore and works in Columbia, Md., as a staff writer at the Columbia Flier and Howard County Times.
Ana J. Corcino writes: "I married Glenn Newell (McGill '77) in May 1996. I work in Philadelphia at Wills Eye Hospital as a pediatric anesthesiologist. Glenn is program director for internal medicine at Cooper University Hospital in New Jersey. We've just moved with all our dogs, cats, and horses to a red barn in Moorestown, N.J., and would love to hear from old friends. We plan to be at the reunion."
Anne Azzi Davenport writes: "I am joining the NewsHour with Jim Lehrer as producer of the media unit, where I will supervise three others. The brainchild of Jim Lehrer himself, the two-year-old media unit is funded by Pew Charitable Trusts. The unit reports and analyzes the issues that drive mainstream news coverage and also looks at the media in a broader sense. I will produce pieces up to fifteen minutes in length and look forward to working on a one-hour, Washington, D.C.­based show that airs nightly. I have enjoyed my seven and a half years at ABC." Check out the media unit Web site at www.pbs.org/newshour."
Wendy Brown Helmkamp is back on the East Coast after living in Chicago for eight years and attending graduate school at Indiana University. She, her husband, and two sons (ages 6 and 3) have moved to Simsbury, Conn., to better access biking and hiking. She writes: "New England definitely feels like home. I hope to see more of my Brown friends now that I'm back East. Please let me know if you're passing through Connecticut, or if you want to make us a destination."
Duncan M. Kuhn writes: "After a circuitous path, I am an infectious-disease fellow at University Hospitals/Case Western Reserve University in Cleveland. I'm having a great time, and I managed to complete several triathlons last summer, including the Olympic-distance National City race in Cleveland."
Olga Gemski Robinson '57 and John Robinson '56 report that their son, Chase, who teaches at Oxford, is on leave during the current academic year. He is spending the year at the Institute for Advanced Study at Princeton. Chase's wife, Emiko Terasaki Robinson '94 M.D., is a physician in family practice. Chase and Emiko's daughter, Mayum, 8, and their son, Kazuo, 5, will have their first experience with American schools.
From the January / February 2000 Issue
Amy Haughey, assistant director of alumni relations, reports: "Mark your calendars for the 15th reunion on May 26-29. Plans are well under way for a great weekend that you will not want to miss. Registration information will be sent to you this spring, so if you have recently changed addresses, please call reunion headquarters at (401) 863-1947."
Prince Feisal Hussein (see Nancy Schuleen Helle '55).
James "Kim" Kay Miller, of Bedford, N.H., and his wife, Timmie Maine Miller, announce the birth of their first child. "She has changed our lives forever in the two months she has been with us," Kim writes.
Roderick A. Smith writes: "Since January 1997 I've devoted myself to recruiting top-notch programmers into Business Data Services (http://www.bdsinc.com/), a technology-consulting firm based in Hartford. BDS is a custom developer of large-scale electronic commerce and Internet-based systems. Last April the company shipped me out to southern California as vice president and West Coast regional manager. I am responsible for sales and recruiting in this newly established region. I've set up an office in Long Beach, where I'll try to lure programmers and clients to the company, focusing initially in Los Angeles and Orange counties. I've saddled myself with debt by buying a townhouse in Los Angeles, where I'll (theoretically) have easy access to Hollywood starlets."
Donna Yaffe and her husband, Kevin Davidson (University of Maryland Law '83), announce the birth of Stephanie Rose Yaffe Davidson on July 15. Stephanie joins Donna's stepdaughter, Colleen, 7. Donna continues her practice as a clinical psychologist in the Baltimore area.
From the November / December 1999 Issue
Michael Gistrak, of New York City, and his wife, Phoebe, announce the birth of Jason Charles on Jan. 16.
Julie Harrison (see Nancy Lord Watts '54).
Jim Johnston and his wife, Pam (University of Kentucky '84), announce the birth of Brian Stuart on Jan. 1. Jim writes: "Big sister Leah, who is 18 months old, shows Brian what we call 'rough love.' " Jim is a software development manager at DataBeam, which was acquired last year by Lotus. Pam is now a full-time mom.
Myriam Klotz (a.k.a. Marian Klotz) became a rabbi and received a master of Hebrew letters degree when she graduated from the Reconstructionist Rabbinical College in June. Myriam has been appointed the rabbinic director of the Kimmel-Spiller Jewish Healing Center at Jewish Family Services of Delaware and will continue to serve as rabbi of the Houston Reconstructionist Havurah. Myriam was previously a rabbinic intern at the Philadelphia Geriatric Center, the National Center for Jewish Healing, and Miriam's Well Jewish Healing Service. She also coordinated chaplaincy services for HIV/ AIDS patients and is a founder of Shabbat Unplugged and the Torah HaGuf workshops.
Jon Rozoff, of Chevy Chase, Md., married Meredith Shin last spring. Jon heads the Washington, D.C., office of Cornerstone Research, a finance-and-economics consulting firm.
From the September / October 1999 Issue
Deeanna Franklin settled in Silver Spring, Md., after several years in New York City (her hometown), San Francisco, and the U.K. She writes: "After several different careers, including (but not limited to) hi-tech public relations, insurance auditor, mortgage banker, and waitress (in Edinburgh, Scotland), I have happily settled into a career as a senior medical writer for the publications of the International Medical News Group."
Peter Gudmundsson and his wife, Kathy, announce the birth of Viktoria "Tori" Voute, born in Dallas on April 26. She joins sister Kristjana, 7, and brothers Paul, 5, and Thomas, 3. Peter is chief operating officer of Primedia Workplace Learning, a provider of distance-learning training content and technology for various professions.
Catherine Shapere writes: "Strange twists of fate have brought me to Bangladesh, where I am settled with my husband of ten years, Tareque Masud (Dhaka University '79). We have a film-production company, making mostly documentaries. One of our films played a role in toppling the last government, but that's a long story. It's a very interesting place to be - fascinating culture, lots of challenges. I would love to hear from old friends and adventurous Brunonians who may be traveling this way."
From the July / August 1999 Issue
Steven M. Falk has been named a partner in the law firm Roetzel & Andress, of Naples, Fla. He represents developers of planned communities in southwest Florida. He lives in Naples with wife, Kirsten, son Alex, 712, and Lucky the dog, 2.
Moira Ann Murphy writes: "Our family has grown by two in two years. Amirah AnaMoira Orozco was born in Albuquerque on March 24, 1997, and Ariana Moira Orozco was born in El Paso on Dec. 5. The girls join brothers Stephn, 10, and John Alexander, 7. My husband, Victor, and I live in Chihuahua, Mexico, his hometown. I am finishing my Ph.D. in Latin American studies from the Latin American Institute at the University of New Mexico and hope to graduate in May."
Calvin Walker writes: "I am doing well in Richmond, Va., enjoying being a single parent to two wonderful children, Beverly, 9, and Calvin Robert, 7. I am still teaching science at the Open High School, where I have received initial funding to establish a city-wide biotechnology center in the school. I am pleased to report that I was honored with a distinguished alumni award from my graduate school, Virginia Commonwealth University, for teaching excellence in the area of biology. I'd love to hear from my long-lost friends and frat brothers. If you are in the area, drop by."
From the May / June 1999 Issue
Penny Feinberg Bauersfeld and Paul Bauersfeld (R.I.T. '86) announce the birth of Alison Leigh on Sept. 20. She joins Emily, 7, and Brian, 5. Penny and family relocated to Scarsdale, New York, from the San Francisco Bay area two years ago. Penny is a software usability consultant who teaches user-centered design classes. "We miss the West Coast Brunonians but are enjoying life closer to family, including grandpa Steve Feinberg '60," Penny writes.
Jeralyn Bernier, writes: "At long last I am getting married. My fiancé is Brian Jacobs (U.C.L.A. '78), a pediatric intensivist in Cincinnati."
John P. Furia, Lewisburg, Pa., has been inducted as a fellow of the American Academy of Orthopaedic Surgeons.
Susan Gilmore and Greg Chandler (Boston University '82) welcomed their first child, Joshua Eliot Chandler, into the world on Oct. 23, and are enjoying their new family life together. Greg telecommutes to his programming job in Ithaca, New York. Susan is on leave from her position as an assistant professor. She sends greetings to Brown friends and would especially like to reach Jacqueline Kleis.
Harold W. Jordan, Stone Mountain, Ga., and his wife, Michelle Harris Jordan (Penn '89), celebrated the birth of Kathryn Alexis on Jan. 14. Lexi joins Rachel Lydia, 2. Harold writes: "Who ever thought I'd go from singing in the Voices of Inspiration to memorizing all of the songs from Barney and Big Comfy Couch?" Harold is senior division legal counsel with Charter Behavioral Health Systems in Alpharetta, and Michelle is managing attorney with the Georgia Law Center on Homelessness and Poverty in Atlanta.
Jeanne Murphy writes: "I wanted to announce (rather belatedly) that I married Peter Anger on July 26, 1997. I then had twin girls, Bridget Murphy Anger and Sonia Murphy Anger, on June 23, 1998. I continue to work as a midwife at Bronx-Lebanon Hospital Center. I'm hoping that this will be a quieter year."
From the March / April 1999 Issue
Susan Brockmann and Bradley Beattie announce the birth of Harper Rachel on Nov. 21 at home. Susan recently completed her certified-midwife training at SUNY-Brooklyn.
Dana Elfin and her husband, Bob Leidenheimer Jr. (James Madison '85, University of Virginia Law '88), announce the arrival of Rebecca Aliza on May 7. Rebecca joins brother Jonathan, 3. Dana received her law degree from the University of Texas in 1990 and now works for the Bureau of National Affairs. Bob is a litigator at the U.S. Department of Justice.
Melissa Susan Farnesi-Dubizh and her husband, Mario, announce the birth of Ariel David on Sept. 27. "We are wonderfully happy with our new little 'lion of God' (the meaning of Ariel in Hebrew)," Melissa writes. "Since moving here from Israel (where Mario and I met while studying in yeshiva), we have been living on the Upper East Side of Manhattan for the past five years." Mario works in an investment bank as a credit analyst for Brazil, and Melissa had been teaching high school foreign languages in Queens while pursuing a master's in education. Recently she began a Ph.D. program in linguistics, but has deferred her studies a year to stay home with Ariel.
Lisa Foderaro and her husband, Don Pollard (Grinnell College '81), announce the birth of Amelia Jane Pollard on Sept. 6. "We moved into a new house in Hastings-on-Hudson, N.Y., in Westchester County when Amelia was eight weeks old - not a juggling act I'd care to repeat," Lisa writes. "But we're happy to be homeowners and parents at long last."
Julie Harrison writes: "In 1988, I graduated from Yale Law School and married Stephen J. Watts (M.I.T. '82, University of Massachusetts '86 M.D.), son of Raymond Watts '54 and Nancy Lord Watts '54. Fast forward to 1996, when, after 140 inches of snow, we decided to leave Worcester, Mass., and head south. We are now happily settled in Satellite Beach, Fla., with daughters Nina, 7 and Ruby, 3. We love the weather, the casual atmosphere, and the thrill of having dolphins and manatees swim by our backyard. I recently began a part-time job that leaves me time for mom stuff and some volunteer work. I serve on the planning and zoning commission for Brevard County. We recently had a great visit with my freshman roommate, Mary Miller, and her family."
Mark Koide and his wife, Karen Li (Harvard '86), announce the birth of Thomas Li on March 2. He joins older sister Jennifer, 3. "Life continues to be fast-paced and very, very fulfilling," Mark writes. "We were honored to attend the wedding of Sheryl Cuker '84 and Randy Appleyard on May 9. Several other Brunonians attended. I would love to hear from old friends."
Marcy Lefkovitz and her husband, Steven Saltzman (Middlebury '85), announce the births of twin girls, Charlotte Bella and Abigail Talia, on May 26. They join a very proud older sister, Silvie Reine, who is almost 4.
G. Cameron Marean writes: "It seemed that, as my spouse and I grew more successful in our careers, the less we were seeing of each other. So, after twelve great years in Seattle (at the University of Washington), we dumped our old jobs and moved back to York, Maine. My wife and I now run our own business selling revitalized furniture. It's a far cry from the world of science, but the truth is, I've never been happier. And, yes, the shop has a Web site: www.lnmf.com. Hello to the old French House gang!"
Wes Merritt and his wife, Sonya Lawrence, announce the birth of Sophia Elizabeth on Aug. 17, in Portsmouth, N.H.
Steven Ritter and his wife, Marcie (Williams College '88), announce the birth of Melinda on Oct. 18. Pictures of Melinda can be seen at: http://domino.psy.cmu.edu/ritter/melinda/firstPictures.html. Steve and Albert Corbett '72 are two of the founders of Carnegie Learning, a recent spinoff from Carnegie Mellon University that develops educational software based on cognitive- psychology research. The initial focus is on high school mathematics.
Sasha Salama is back in New York City after living and working in Asia for three and a half years. For the past year she has been an anchor for CNN's financial news network (CNNfn) and has contributed to CNN and CNN Headline News.
From the January / February 1999 Issue
Steven Awner and Maxine (Ithaca '89) celebrated the first birthday of their daughter, Harleigh Nicole. Steve practices pediatric and neuro-ophthalmology at the Children's Hospital of Buffalo.
Deborah Baumgarten writes: "Hello from Atlanta. I'm still on staff as a radiologist at Emory University and am enrolled part-time at Emory's Rollins School of Public Health, earning a master's in public health. Only eleven credits and a thesis to go!"
Peter Caplan and Susan Feinberg Caplan (Tufts '86) announce the birth of Brett Evan on June 20. Brett joins his sister, Lindsay Dana, 3. Peter works as an investment adviser with U.S. Trust in the Boston area.
Jill Hereford Caskey and Bill Caskey announce the birth of Theodore James on July 28. Jill is an associate director in Brown's Admission Office, and Bill heads the Alumni Admission Program in the alumni office.
Rob Cunningham finished his Ph.D. in cognitive and neural systems in December. His sons, Nick, 3, and Will, 1, are pleased that Daddy is finished with his "big book." Barbara Shinn Cunningham '86 and Rob moved to Lexington, Mass., last spring to shorten their commute and be closer to their friend Delia Boylan '88, who promptly moved to Chicago. "We also just learned that she is planning her wedding for the only week this year when we'll be out of the country," Rob writes.
Jonathan D. Gworek and his wife, Amy, are the proud parents of their first child, Emily, born in August. Jonathan is a corporate lawyer with Morse, Barnes, Brown & Pendleton in Waltham, Mass., specializing in the general corporate and intellectual-property issues of start-up and emerging technology companies.
Betsy Hearn and Drew Danielson (Hamline '85) were married on an island in northern Minnesota on Aug. 22. Many Brown friends and family attended. The couple lives in Golden Valley, Minn., and both work as educators.
Grace C. Hsu, Newark, N.J., joined the law firm of Riker, Danzig, Scherer, Hyland, and Perretti as an associate in the firm's intellectual property group. She previously was a patent agent for Fish & Neave, New York City, and a research chemist for America Cyanamid. She has published numerous articles in scholarly journals on a variety of chemistry topics.
Jay A. Jordan, Wallingford, Conn., announces the birth of Jillian Beatrice, on Aug. 14. His first daughter, Jessica Bejian, turned 3 on Sept. 15.
Valerie Lau-Kee and David Lai '86 are the proud parents of David Tyler Lai, born on Sept. 27. They live happily on Manhattan's West Side, where Valerie most recently was a stage manager for Paul Simon's The Capeman on Broadway. David is director in A & R administration for Sony Music and moonlights in the evening as music director for The Phantom of the Opera.
Michaela Meehan and Tom Michael (Colgate '74) announce the birth in May of Matthew Elliott, who joins older brother James Peter, 4. Tom is a portfolio manager for Rydex Series Trust, and Michaela is a policy analyst in the international bureau of the U.S. Department of Labor.
David Chioni Moore and Amy E. Schwartz '86 ran into each other at their 10th reunion three years ago after not having seen each other in seven years. It was quite a reunion. On June 7 they were married in Sleepy Hollow, N.Y. Margaret Elsner Howland '86 was maid of honor. Many other Brown alumni were in attendance, including David's mother, Roberta Chioni Moore '93 R.U.E., and Amy's sister, Anne Schwartz '83. Amy and David are living in New Haven, where, after eleven years as a professional dancer, Amy is enrolled in the Yale School of Management. David is on sabbatical from his position in international studies and English at Macalester College in St. Paul, Minn.
Jonathan Pasternak and Stephanie Sauer Pasternak '87, Tenafly, N.J., announce the birth of Jonah Henry on May 13. Their first child, Hannah Dylan, turned 3 in September. Jonathan is a partner in the law firm of Rattet, Hollander & Pasternak in Harrison, N.Y. Stephanie recently sold her business and is still consulting.
Pliny Allen Porter enjoys filmmaking and family life in New York City. Stepmom, his first film as a producer, opened in December. The film features Julia Roberts, Susan Sarandon, and Ed Harris.
Stephen "Tex" Quander, Arlington, Tex., received a Ph.D. in materials science and engineering from the University of Texas-Arlington in 1998. He is now an assistant research manager for Nokia and is working in Irving, Texas. He jokes that he is still single but has definite plans on remedying this situation in the near future.
Susan Schwartz Stewart, Atlanta, and Scott Stewart (University of Michigan '85) welcomed Katherine Elizabeth into their family on April 6. She has two doting sisters, Lauren, 51Ž2, and Jessica, 3.
Elizabeth Winkelman moved from San Francisco to New York City and would love to hear from old friends and classmates. She has been busy getting two graduate degrees (Columbia '88 J.D., New School for Social Research '96 Ph.D.) and now is enjoying the city and her new job as a staff psychologist at the American Institute for Cognitive Therapy.
From the November / December 1998 Issue
Mark Atlas joined the faculty of Columbia University as an assistant professor of pediatrics in the division of pediatric hematology/ oncology. He joins Kara Kelly, who is also in the division, after training Paul Haut at Northwestern several years ago. "Why so many from our class (at least four) went into our field is something we'll study if get a grant," Mark writes. Mark married Margot Forkosh Atlas (UIC '90) in Chicago at an event attended by many Brown folk. The memorable toast/roast by best man Danny Sterman included the presentation of a Build and Erupt Your Own Volcano kit. Mark returned to the East coast in 1996 to work with Bob Parker '73 at S.U.N.Y.-Stony Brook, and moved to suburban Great Neck. He and Margot are now contemplating exchanging their two-bedroom co-op for a closet in the city.
Liam G.B. Murphy and his wife, Susan K. Hess (William Smith '85), announce the arrival of Emily Roisin on June 12. "At only 6 lbs. 8 ounces and 19 inches long, she's a peanut compared to her brother, Tom," Liam writes, "but a beautiful one! Emily's middle name is NOT 'raisin' - but is missing the accents which tell you its 'Ro-sheen' - or 'Rose' for the Gaelic-impaired. Having survived pre-term labor and bed rest, we are welcoming sleepless nights and a fussy baby. Sue is still working at the University of Delaware's writing center, and I still practice law when I'm not fathering."
Tom O'Brien (see Cynthia DeRosa '92).
Jed Springarn, Los Angeles, was nominated for an Emmy Award for children's animated programming this year. Jed is a writer for "Pinky and the Brain."
Susan Schwartz Stewart and her husband, Scott, Atlanta, announce the birth of Katherine Elizabeth on April 6. Katie is doted on by big sisters Lauren, and Jessica, 3. "Katie and I will be soon traveling to Houston to visit Grace Kim and her daughter, Katie, born Jan. 20," Susan writes.
Russel Tamsen is planning to stage a multimedia event at the Electric Lodge in Venice, Calif. He wrote and performed the recorded soundtrack, "Take It On The Chin." "I would welcome any help from performing arts alumni in Los Angeles," Russel writes. "We could start with tea, chez moi, and discuss teamwork, strategy, spreading the word, casting performers, costuming, production, promotion, financing, and all that jazz. The show is about love, sex, and death in L.A., as seen through the eyes of a poet/musician/producer ...and Brown alum! I am looking for collaborators who are reliable, open-minded individuals and who enjoy the creative process, especially improv. My thanks in advance."
Jack Wilson writes: "I have moved from Boston, where I spent the last thirteen years, to Brooklyn, N.Y., to live with Ms. Wally Konrad (Syracuse '81), my girlfriend of two years and a deputy editor for Smartmoney magazine. We have a nice brownstone apartment in Prospect Heights, not far from another publishing mogul and his family, Bob Safian, who introduced me to Wally when he too worked at Smartmoney. If any old mates are in the neighborhood, please feel free to call."
From the September / October 1998 Issue
Catherine Yachnin Braendel has been named vice president of viewer marketing at WTTW, Channel 11, in Chicago.
Gail S. Coleman won the 1997 Twins magazine fiction contest for her first children's story, "Kevin and Ben."
Anne Azzi Davenport and her husband, Rory, announce the birth of their daughter, Caroline Michela Davenport, on August 18. Anne reports that Caroline already enjoyed her first visit (in the womb) to Brown for a BAM Board of Editors meeting in May. Mom, a producer for ABC News, and dad, a senior vice president and the director of political programs for Edelman Public Relations Worldwide, live in Washington, D.C.
Tina V. Hartert and Stokes Peebles (Davidson College '82) announce the birth of their daughter, Mackenzie Hartert Peebles, on Feb. 17. Tina and Stokes are physician-researchers at Vanderbilt University School of Medicine. Tina is a pulmonary-critical care physician and director of outcomes research. Stokes is in the division of allergy, pulmonary, and critical care medicine.
Caroline Goldberg Igra and her husband, Rami, announce the birth of Daniel in December 1996. He joins Noah, 3 1/2. Caroline is an assistant professor of art history at Haifa University.
Karen Bandler Kliewer and Steve Kliewer announce the birth of Andrew Nathan on April 2. Steve is a scientist at Glaxo Wellcome, and the family lives in Cary, N.C.
Beth Parks writes: "About a year ago, I finished my Ph.D. in counseling psychology at Columbia. Since then, I've been accumulating supervised clinical hours for my license in Georgia and enjoying my tenure-track position in the psychology department at Kennesaw State University. With the dissertation behind me, I needed a new challenge, so I'm training for the Honolulu Marathon in December with the Leukemia Society's Team-in-Training program in memory of our late classmate Pete Findlay."
Amy J. Ross, a Ph.D. candidate in geography at the University of California, Berkeley, was awarded a Charlotte W. Newcombe Doctoral Dissertation Fellowship.
Roderick A. Smith is happily single and living in Middletown, Conn. After five-year stints at Fleet Financial Group and IBM, Rod now works as a "technical talent scout" for Business Data Services Inc. He is always looking for talented and driven application developers to join the firm as full-time consultants.
From the July / August 1998 Issue
Gail Coleman, Arlington, Va., published her first children's story, Kevin and Ben. The book, which is based on her twin sons, is available through Twins magazine.
From the May / June 1998 Issue
Debra R. Cohen (see Wendy Cohen '89).
Barbara Detering (see David Hahn '78).
Eve Colson and her husband, Jeff Stein, of Longmeadow, Mass., announce the birth of their daughter, Sarah Beth Stein, born Sept. 12. Sarah joins her brother, Joe, 4, and sister, Rebekah, 6.
Robert Massing is a bartender at the Hollywood Athletic Club in Hollywood, Calif., and is working on a novel, tentatively titled Hunter's Game, about a gay hustler. He spends most of the rest of his time at the gym.
Karen Smith Catlin and Tim Catlin '86, Belmont, Calif., announce the birth of Edward James Oakley Catlin, on Oct. 16. His big sister, Emma, is 2. Tim is vice president of research and development at Netcentives, and Karen is a program manager at Macro-media, both based in San Francisco.
Barrie Weiner-Ross '88 M.D. and Duane L. Ross (Cornell '85, Howard '88 M.D.) announce the birth of their daughter, Tyler Jordan, born May 23, 1997. They are "happily living in New Mexico, where we have built an adobe-style house out of recycled car tires," Barrie reports. Barrie and Duane work in private medical practices in Albuquerque, and Barrie is also a consultant in pediatric rehabilitation medicine for the University of New Mexico Hospital.
Donna Yaffe completed a post-doctoral fellowship in medical psychology at the Johns Hopkins School of Medicine and began working as a staff psychologist at Sinai Hospital. She is also working in private practice with Life Care Health Association in Towson, Md. Donna recently married Kevin Davidson (SUNY-Stony Brook '83, Maryland '86 M.D.). Donna continues to play basketball and "always keeps up with how the Brown women hoopsters are faring."
From the March / April 1998 Issue
Robert Ayres, after several years administering programs for artists at the Massachusetts Cultural Council, has moved with his wife of two years, Samantha Barthelemy Ayres, to Chicago, where he is working toward a master's in theater. "Doug O'Keefe '88 has also moved here," Robert writes. "In 1998 we plan to launch another cabaret company to build on our success with Catbox Cabaret in Boston."
Angel A. Bruno left his job at Caldor and is doing benefits administration in New Haven, Conn., at the United Illuminating Co.
Nancy Shaw Chochrek and her husband, Jim, announce the birth of their first child, Ella Shaw, on Nov. 11 in Chicago.
Elizabeth Clough '85 and Steve Jungmann announce the birth of Fiona Grace Jungmann on Sept. 6. Beth is on maternity leave from WebTV Networks in Palo Alto, Calif.
Bob Golden has coauthored a new business book, Why Didn't I Think of That?, with Allyn Freeman '61.
Bruce Good married Amy Leizman (Michigan '86) on June 22 in Cleveland. Bruce's sister, Debbie Good Miller '78, and her husband, Shel '69, were in the wedding party; Darryl Shrock '86 signed their wedding contract. Bruce and Amy's honeymoon in Israel included an overnight hike in the Negev and a stay at the Vered Hagalil dude ranch in the northern Galil region. Amy is a bankruptcy attorney for the U.S. Department of Justice, and Bruce has been working with his brother, Sid '78, at their new children's product development firm, Good Marketing Inc.
Bradford Hauser is founder and president of Brauser Consulting Ltd., an international consulting firm that provides project-management and software-development services. He lives with his wife, Nurit, and their sons, ages 7, 31/2, and 6 months, in Beitar Illit, a suburb of Jerusalem, Israel.
Masa Ishizaka lives in Tokyo with his wife, Florence, and their 1-year-old son, Louis. He married Florence in her hometown of Paris in 1995, with Hiro Hayafuji as his best man.
Mimi Yoon Ophir, her husband, Gol Ophir (Amherst '88), and their son, Dylan, announce the birth of Sabrina Isabelle. Mimi has finally joined the rest of the world on the Internet.
Carrie Printz and her husband, Wayne Hicks, announce the birth of their daughter, Madeline Hope Hicks, on June 1. Carrie is director of communications for the University of Colorado Cancer Center, and Wayne is managing editor of the Denver Business Journal.
Obituaries
Nov, 2023
Paul S. Eckstein '85, of Marina Del Rey, Calif.; June 6. At the time of his death, he was teaching a screenwriting workshop in Jamaica. Following graduation from Brown, he began working in New York City theater, where he became a founding member of the Naked Angels Theater Company and was featured on Broadway, Shakespeare in the Park, and Minnesota's Guthrie Theater. He went on to act in television and film, appearing multiple times on Star Trek: Voyager, Star Trek: Deep Space Nine, Law & Order, The Steve Harvey Show and 413 Hope St. As a film producer, he coproduced MGM's Hoodlum. He was the cocreator and executive producer of Godfather of Harlem and previously led the writer's room on the first year of the Netflix drama Narcos. His other writing credits include Street Time, Law & Order Criminal Intent, and The Dead Zone. He also wrote and produced the Disney/ABC biblical series Of Kings and Prophets on location in South Africa. He was a member of the MGM+ and ABC Signature families and when not creating, he could be found mentoring the next generation of storytellers. He is survived by his wife, Hala, and two sons.
Jun, 2023
David S. Kramer '85, of Rochester, N.Y.; Jan. 3. He taught high school and college students at many places in the Rochester City School District, Monroe Community College, the Rochester Institute of Technology, Keuka College, and St. John Fisher College. He was also a Fellow at Nazareth College Center for Public History and Storyteller in Residence at the Smaller Matters Institute. In addition to teaching, he was a writer, historian, and scholar who published numerous guest essays and book reviews, but he was most known in Rochester for his self-made online magazine Talker of the Town launched in 2013. He chronicled the history, politics, culture, and personalities of his hometown, writing most of the articles and taking most of the pictures. He umpired for local baseball and softball games for decades, played with the Brighton "Game at the Corners," and was a die-hard fan of the Buffalo Bills. He also maintained a baseball card collection. He is survived by his sister Leslie Kramer '82; a niece; an aunt; and a cousin.
Aug, 2022
Ava S. Bubly '85, of Sharon, Mass.; Mar. 22, of breast cancer. After Brown she attended UCLA film school, where she studied computer graphics and computer animation. She worked in Los Angeles, then moved to New York to work for two years before returning to Los Angeles. At one point during her career she lived in Taiwan. Her computer graphics work appeared in movies, commercials, and the 1992 flying Olympics logo graphics. She enjoyed nature and wildlife. She is survived by her mother, a sister, a brother and sister-in-law, and two nieces.
Apr, 2021
Adrienne Metoyer Eng '85, of Hayward, Calif.; Sept. 9. She had a career in human resources and senior compensation management in Silicon Valley; her last position was with Survey Monkey. She was an author of fiction under the pseudonym Addison James and was a member of Romance Writers of America; she had several Amazon short-story bestsellers and a blog. She is survived by two daughters, a sister, three brothers, two sisters-in-law, and a nephew.
Jan, 2021
Kenneth J. Goldman '85, of Los Altos, Calif.; Aug. 21, after battling appendiceal cancer for nearly a year. He taught computer science at Washington University in St. Louis for 18 years and then relocated to California to join Google in 2008. His last position at Google was as principal software engineer and technical lead of the Google Accessibility Unit, which develops software to help people who have physical and cognitive disabilities use computers and devices, as well as accomplish everyday tasks. Ken was an accomplished cellist and pianist and enjoyed playing board games. He is survived by his wife, Sally Goldwasser Goldman '85; three children; a daughter-in-law; a grandson; his parents; a sister; and a brother.
Nov, 2020
Lydia L. English '85, of Randolph Center, Vt.; May 28. After a 20-year banking career in Chicago and in St. Thomas, USVI, she attended Brown as a RUE student, then earned her PhD from Yale University in 1991. She retired in 2009 from the Andrew W. Mellon Foundation, where she had headed a fellowship program designed to increase the number of professors of color by identifying talented undergraduates interested in pursuing a PhD in the humanities. She is survived by her wife Patricia Menchini; a son; two stepsons and their spouses; and three step-grandchildren.
Jul, 2019
John Y. Song '85, '86 MAT, of Minneapolis, formerly of Baltimore; Feb. 27, of pancreatic cancer. He was an internist and bioethics professor at the University of Minnesota. He founded Phillips Neighborhood Clinic, which for years he ran as a free medical clinic for the uninsured and underinsured out of a South Side church basement. His research focused on end-of-life care and homelessness. He produced several publications defining the end-of-life care concerns among homeless persons. At the time of his death he was focusing on another misunderstood population: prisoners. He is survived by his wife, Jennifer; two daughters; his father; and a sister.

May, 2018
Eric A. Schwartz '85, of Wayland, Mass.; Nov.15, after a brief illness. He was a hedge fund manager with Sebago Capital and a lifelong mentor, coach, and advocate for youth sports. He is survived by his wife, Janet; two daughters; a son; and a brother.