Class of 1992
Aug, 2023
Stephen Hill writes: "An amazing day in Mexico (October 22, 2022) with four whale jumps, two 'swag surfs' and one spectacular wedding as I married my love Ms. Chanté Moore! There were Bruins galore in attendance, including Brickson Diamond '93, Patti Galluzzi '83, Lisa Gelobter '91, Anne Haley, Gary Hill '87, Lori Hill '92, Robe Imbriano '86, Debra Lee '76, Nancy Prendergast '83, '86 MD and David Salzman."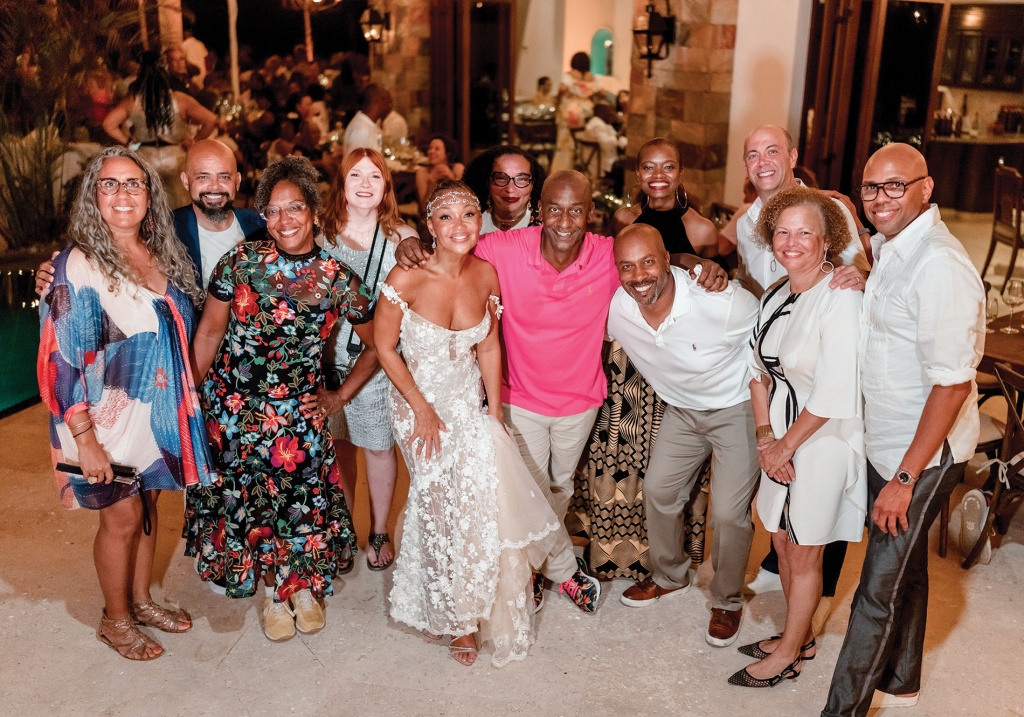 Aug, 2023
Less Rules. More Fun.
Andrew Sean Greer '92 blazed a path to the Pulitzer by breaking literary rules with protagonist Arthur Less. Now Less Is Lost—and readers are loving it.
Read More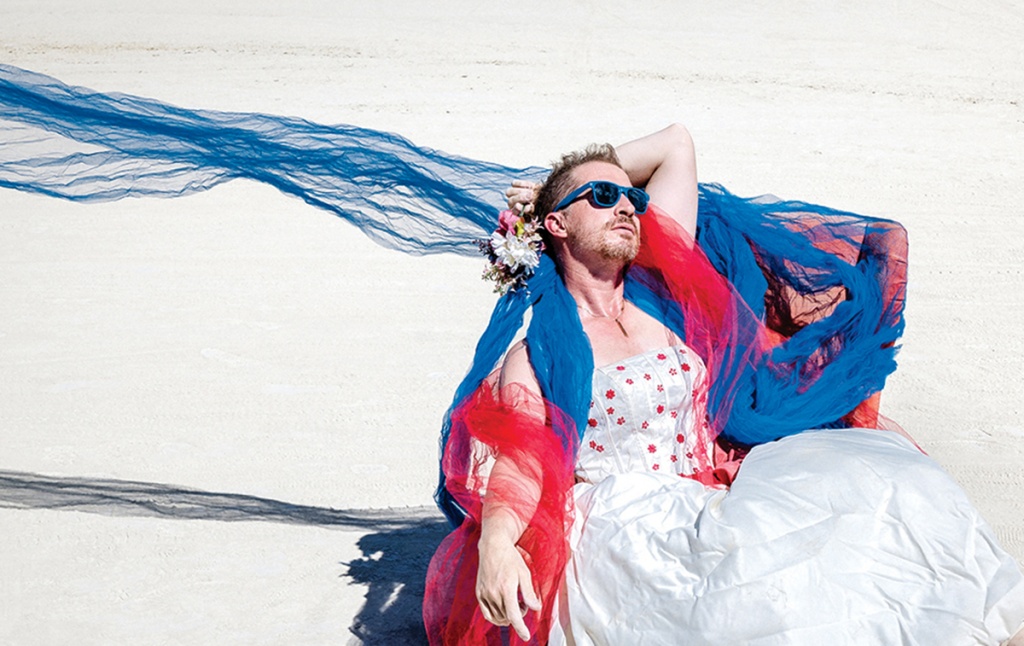 Jun, 2023
Lili Haydn writes: "With my beloved Itai and our group Opium Moon, we have released a new anthem "Woman Life Freedom" in solidarity with the women of Iran and everyone who believes in human rights. It features legendary Iranian singer Hengameh, and is coproduced with Supreme Beings of Leisure. I'm also excited to share Ginny & Georgia Season 2 on Netflix. We are still going strong. It's a very cool show, very binge worthy, and I'm really proud of the music Ben Bromfield and I wrote for it. We even wrote a real musical which runs through the season, culminating in episode 8...look out for the song 'Marriage is a Dungeon.' I also scored an exquisite film titled Split at the Root, about the immigrant families separated at the border, directed by Linda Goldstein Knowlton, which will be coming out in the next couple of months, in tandem with a very heartfelt soundtrack. I'm also featured on three Grammy nominated albums this year—Cheryl B. Englehart's The Passenger, Kitt Wakely's An Adoption Story, and with Opium Moon on three songs for White Sun's album Mystic Mirror...all exceptional."
Jun, 2023
Hollywood Hot Streak
Michael Showalter '92 directs A-list actresses in high-profile dramas
Read More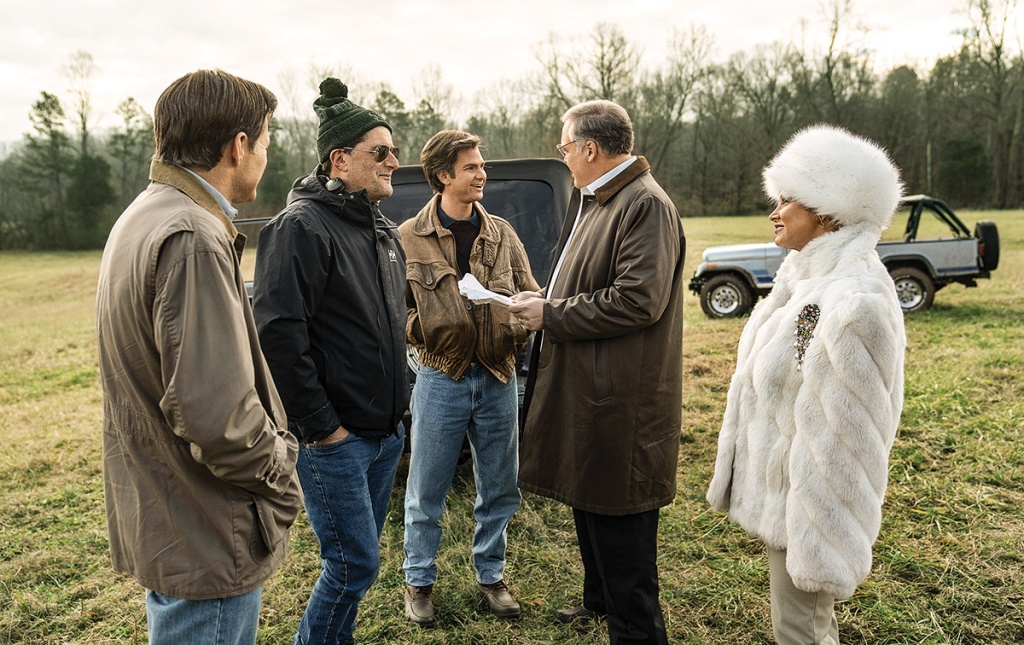 Jun, 2023
Jennifer Don Apy writes: "As a parent of a Scripps College student, I was invited to a reading with Pulitzer Prize winner Andrew Sean Greer '92 at an event hosted by the new Scripps College President Suzanne Keen '84, '86 AM. The three of us did not realize we were all Brown alums until we met that night! Excellent event, I am now inspired to read more Pulitzer-Prize winning books celebrating American authors who write about American life."
Jun, 2023
Nancy Kleppel writes: "In 2016, Kwame Campbell '92, founder of the Brown Real Estate Group, introduced me to David Fox '70. Together, David and I roughly bracket the years of the Baby Boom. We share an interest in architecture and real estate development with a particular focus on meeting the needs of our cohort as we consider downsizing in retirement. Fast forward a few years and together, along with Patrick McDarrah (Wesleyan '88) we have founded Live Give Play, a real estate development company transforming how older Americans live with new buildings in walkable, connected communities. Our first project, 79 King Street in Northampton (Mass.), is a 72 unit, Passive House Certified apartment building in the center of town. We've completed design development, have sailed through the approvals process and are nearly ready to begin construction. We are working through financing details and eager to connect with classmates, potential residents, and interested investors. We'd love to do a future project in Providence, if a suitable site becomes available. It's been a great experience connecting with and working alongside Fox, a fellow alum and now close friend."
Apr, 2023
Karen Smith Catlin published her fourth book, Belonging in Healthcare. It's a practical, research-based guide for how to be a better ally for coworkers who are from underrepresented groups. Filled with firsthand accounts from nurses, physicians, administrators, and professors, including Dr. Resa E. Lewiss '92 and Dr. Paul Haut, the book will help you spot situations where you can create a more inclusive workplace and everyday actions to reshape culture so everyone can thrive. Learn more at betterallies.com.
Nov, 2022
Pat Kelleher writes: "Sam Lafferty '18 and I attended the men's hockey world championships in Tampere, Finland. Sam was the first Brown men's alum to represent Team USA in hockey since 1977 and helped our team to a fourth place finish at the tournament, which concluded on Sunday. I have been the executive director of USA Hockey since 2017."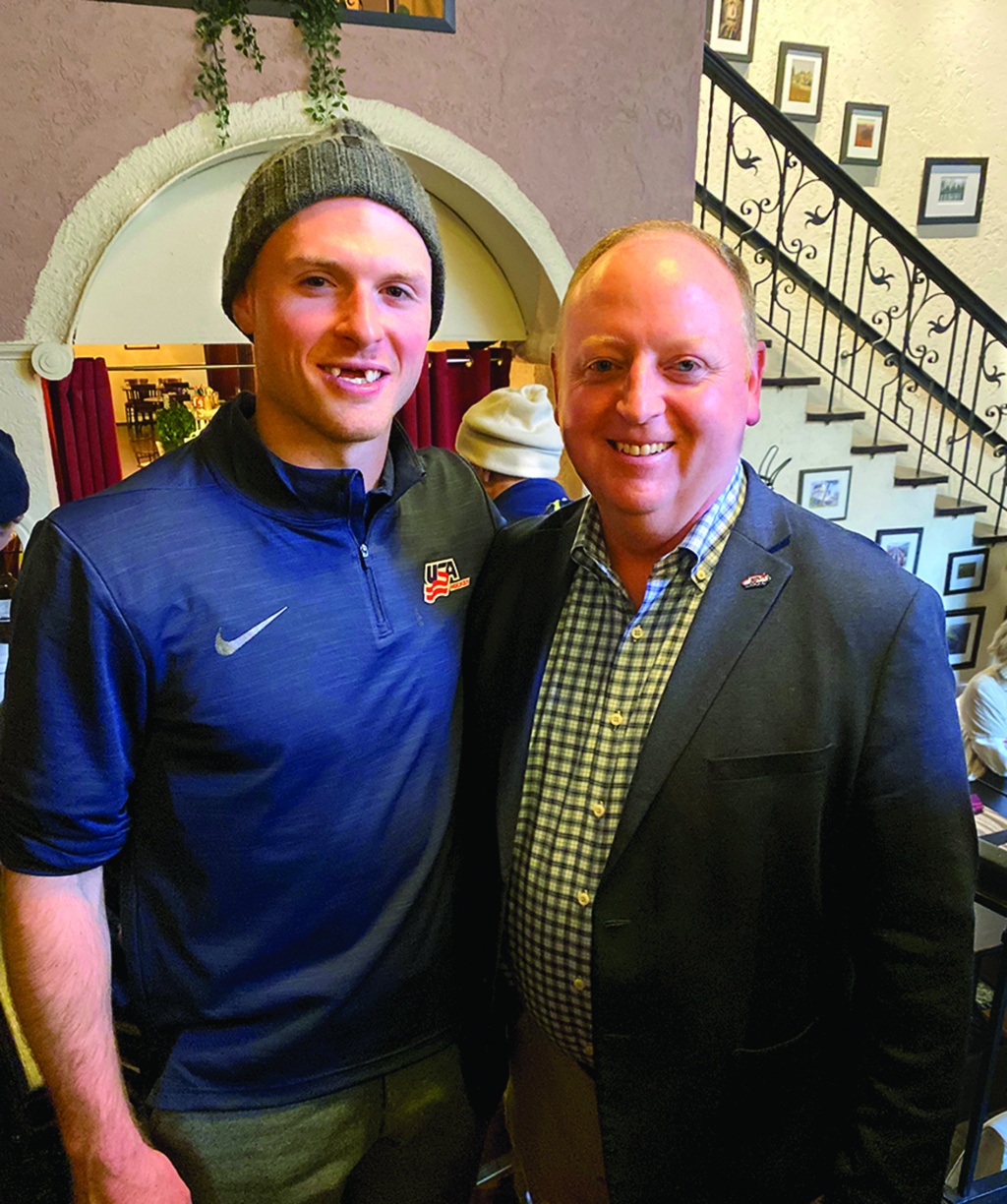 Jun, 2022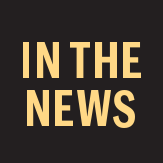 Dr. Marina Catallozzi '92, MD '96, will join Barnard College as its inaugural vice president of health and wellness and chief health officer. Dr. Catallozzi is an adolescent medicine specialist and is board certified in both pediatrics and adolescent medicine. In this inaugural role, she will lead the Francine A. LeFrak Foundation Center for Well Being, which provides support for students' physical, mental, and financial wellness, as well as Barnard's primary care health services and the Rosemary Furman Counseling Center. She will also coordinate the college's response to infectious disease threats, enhance undergraduate medical research opportunities for Barnard students, and closely collaborate with human resources to expand wellness initiatives for faculty and staff.
Jun, 2022
Lisa Haley Huff writes: "My son and I relocated to my hometown of Pittsburgh. I lead Middle Market Banking for JPMorgan Chase as we continue to grow our presence in the Western Pennsylvania region. I look forward to attending Reunion this year."
Jan, 2022
The Malaria Hunter
A Brown pathology professor may have developed a revolutionary new approach to battling one of the world's deadliest diseases
Read More
Jan, 2022
William McCormick had his latest novel released Sept. 14. The international financial thriller, KGB Banker, was cowritten with whistleblower John Christmas (Dartmouth College '90) and published by Milford House Press. Learn more about William's writing at williamburtonmccormick.com.
Aug, 2021
Page Sargisson writes: "I opened a jewelry store/studio on Atlantic Avenue in Brooklyn. It seems crazy to open during a pandemic but I think people are craving handmade pieces made locally. We're also selling pottery made by Dave Herbstman '90 and my husband Peter Robbins '92. Please stop by and say hello if you are in the neighborhood."
Aug, 2021
Untold Stories
The songs of Julian Saporiti '17 AM '22 PhD are lost pieces of Asian American history cradled in melodies and chords.
Read More
Jun, 2021
Naomi Sachs coauthored Dior in Bloom, a dive into the influence of gardens and flowers on designer Christian Dior, with Alain Stella and Justine Picardie. She is an assistant professor in the department of plant science and landscape architecture at the University of Maryland.
Jun, 2021
A Sense of Community
How mentoring has cemented the TEAK program
Read More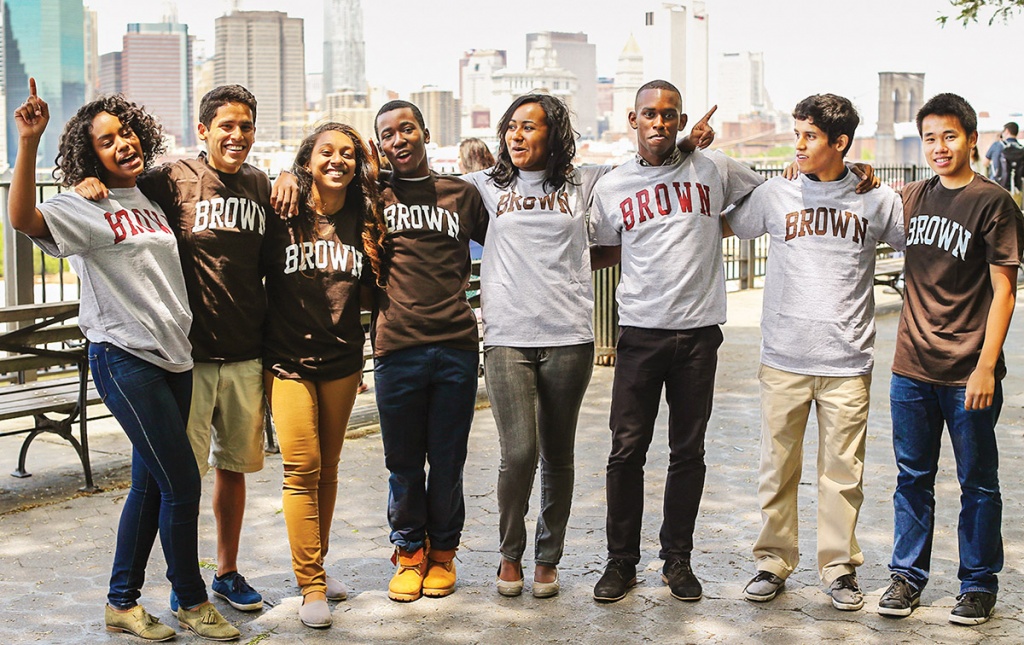 Apr, 2021
Christine Shin Yin '92 MAT (see Justine Stamen Arrillaga '92).
Apr, 2021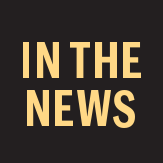 At press time, these alums were appointed or awaiting appointment to the Biden administration: Jennifer Daskal '94, deputy general counsel (cyber & technology), Department of Homeland Security; Elisabeth Donahue '86, chief of staff, Council of Economic Advisers; Marc Etkind '87, associate administrator for communications, NASA; Ruby Goldberg '17, special assistant, Office of Land and Emergency Management, Environmental Protection Agency; Suzanne Goldberg '85, deputy assistant secretary for strategic operation, U.S. Dept. of Education ; Roberta Jacobson '82, coordinator, U.S. Southern Border, National Security Council; Jennifer Klein '87, cochair, White House Gender Policy Council; Daniel Kohl '87, director of government relations, AmeriCorps; Letise Houser LaFeir '00, senior advisor, NOAA, U.S. Dept. of Commerce ; Emma Leheny '92, principal deputy general council, U.S. Dept. of Education; Suzan Davidson LeVine '93, interim political head, Employment and Training Administration, U.S. Dept. of Labor; Sean Manning '18, press assistant, Office of the Secretary, U.S. Dept. of Commerce ; Ben Miller '07, senior advisor to the chief of staff, U.S. Dept. of Education; Melanie Nakagawa '02, senior director, climate and energy, National Security Council; Victoria Nuland '83, undersecretary of state for political affairs, State Dept.; Daniel Parnes '10, special assistant to the ASD for energy environment & installations, Office of the Secretary of Defense; Tanya Sehgal '06, special advisor and senior counsel, U.S. Dept. of Personnel Management; Stefanie Tompkins '93 ScM, '97 PhD, director, Defense Advanced Research Projects Agency; Christina Tsafoulias '04, supervisory congressional liaison specialist, Bureau for Legislative and Public Affairs, USAID; Janet Yellen '67, Secretary of the Treasury; Todd Zabatkin '10 MPP, deputy director for research (White House Communications Dept.) ; and Maria Zuber '83 ScM, '86 PhD, cochair, President Biden's Council of Advisors on Science and Technology.
Apr, 2021
Linda Shiue '98 MD is excited to share her debut cookbook Spicebox Kitchen: Eat Well and Be Healthy with Globally Inspired, Vegetable-Forward Recipes, which was published by Hachette Go in March (bit.ly/SpiceboxKitchen). Linda is the first director of culinary medicine at Kaiser Permanente San Francisco, where she practices internal medicine, and in 2017 she founded Thrive Kitchen, which provides healthy cooking classes for patients. Linda lives with Peter Chin-Hong '92, '97 MD, and their two daughters in San Francisco. Peter is associate dean of regional campuses at UCSF, overseeing the UCSF-UC Berkeley Joint Medical Program and the UCSF-San Joaquin Valley PRIME program at UCSF Fresno. Peter is a professor at UCSF School of Medicine and director of the Transplant Infectious Disease Service and has been a frequent media commentator on the COVID-19 pandemic. Contact Linda at linda_shiue@hotmail.com and Peter can be contacted at Peter.Chin-Hong@ucsf.edu.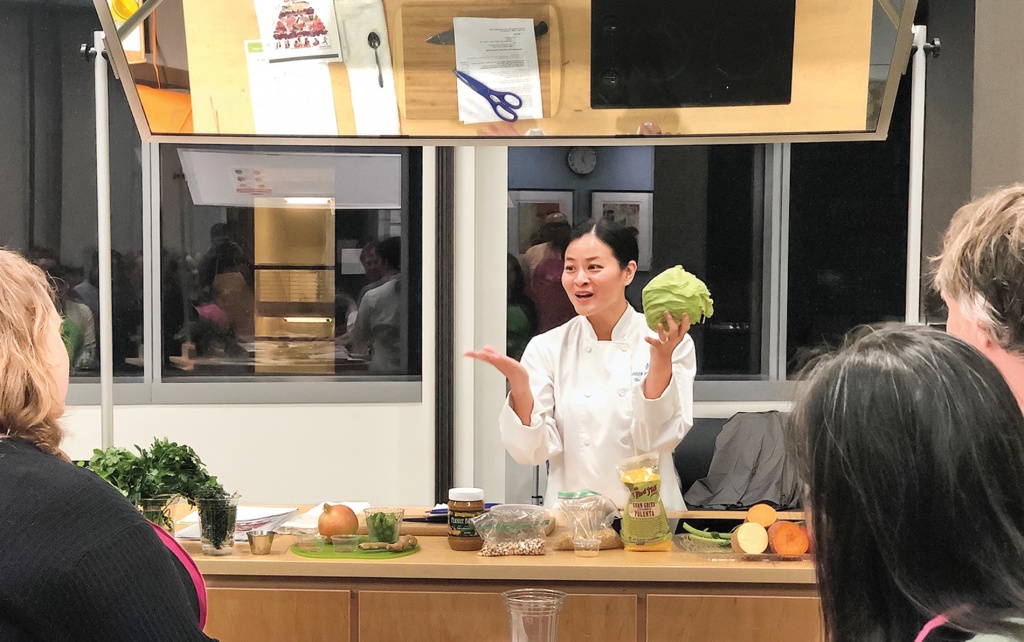 Apr, 2021
Justine Stamen Arrillaga had a fun gathering with Christine Shin Yin '92 MAT visiting (from San Francisco) her sister Jodi Shin Yamamoto '93 in Honolulu, where both Justine and Jodi live.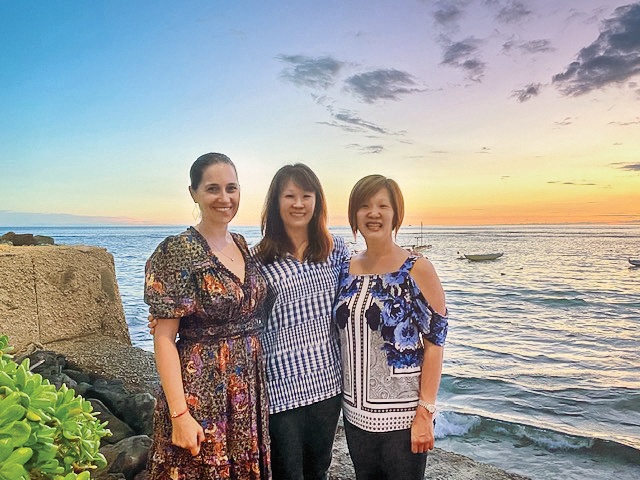 Mar, 2021
Listen Well
10 Podcasts by Brown alums
Read More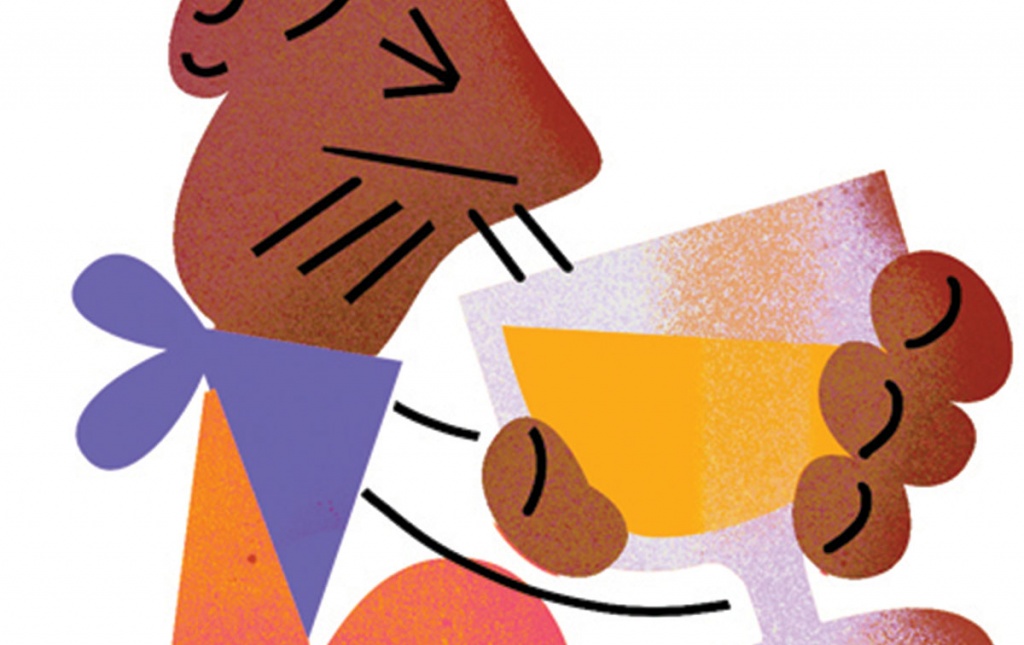 Nov, 2020
Rachel Moore was elected into the American Academy of Arts and Sciences in May. Founded in 1780, the Academy is one of the oldest learned societies in the United States.
Nov, 2020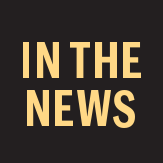 Dr. Cheryl Anderson '92, an epidemiologist known for her insights on how diet and nutrition factor into the development of heart and kidney disease and cancer, has been named founding dean of UC San Diego's Wertheim School of Public Health. She becomes the first Black female dean in the nearly 60-year history of the campus. Already among UCSD's top scientists, in 2016, Anderson was elected to the National Academy of Medicine, the honorary society whose members include Dr. Anthony Fauci.
Oct, 2020
State of Play
This spring, Brown overhauled its athletics program. Varsity teams went club and vice versa, protests and lawsuits ensued, and some teams were reinstated.
Read More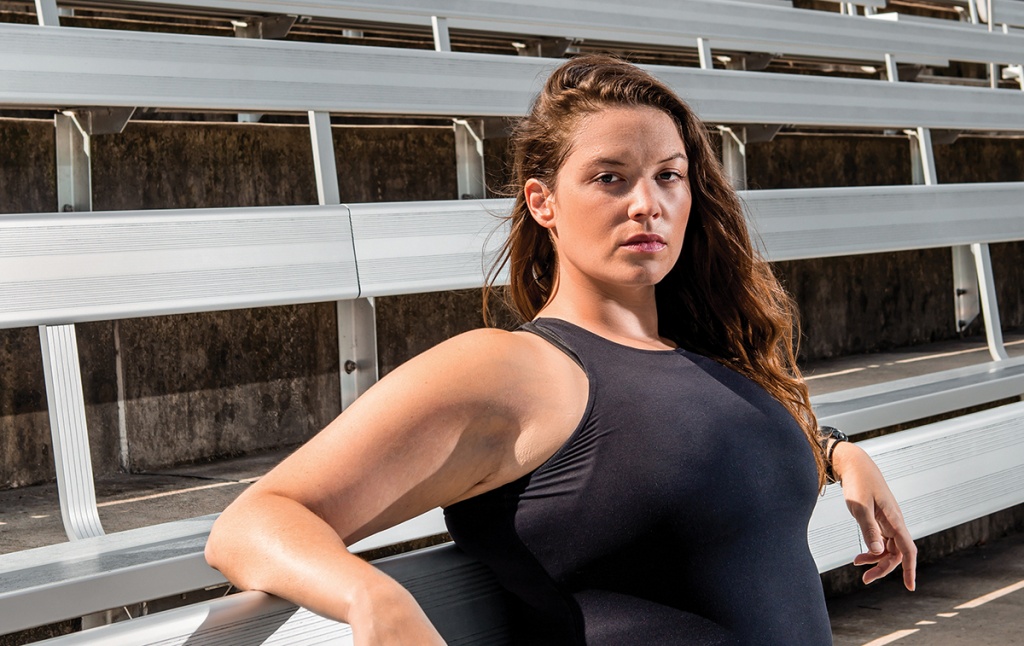 Aug, 2020
David Thorp writes: "No marathons, no books, and no PhD to report. I did, however, retire after 21 years of faithful service in federal law enforcement. My last assignment may have been the most fun. I now have to get serious as my boys are getting expensive what with college tuition, Philmont treks, and living in southern California. Karin, my wife of 23 years, is officially tired of being the only adult in the house. For friends with whom I've lost touch, please reach out to me at dgrahamthorp@gmail.com."
Aug, 2020
Andrew T. Chan is part of a group working out of Massachusetts General Hospital/Harvard School of Public Health who have developed a COVID Symptom Study app to collect risk factor information and reports of symptoms. Their work was featured in the New York Times on April 1.
Apr, 2020
Stephen J. Thoma writes "After recently completing my third marathon, all within 18 months, I am pleased to announce that I will be competing in my second straight Boston Marathon in April 2020. Hoping to execute a 3:10 finish (hey I'm 49 years old). So I'm getting back into an appropriate training plan here in Colorado Springs. I would love to see my Brown wrestling buddies and fraternity brothers every half mile along the route holding up big signs of encouragement and to celebrate afterwards LOL. Anyways, a big thanks to my stepdaughters Breanne and Makenzie for all their support, motivation, and encouragement."
Sep, 2019
Rachel Moore received an honorary doctorate in musical arts from Colburn Conservatory on May 10.
Sep, 2019
Catherine Harbour writes that Daniel Wilk, David Simons '90, Michael Natkin '89, James Acquavella, and David M. Cotter received an Oscar in February for the design and development of the Adobe After Effects software for motion graphics.
Sep, 2019
Freddy Bruce writes: "In early June a big group from the classes of 1990 to 1994 met in London at Ristorante Frescobaldi in Mayfair. The evening was organized by Azadeh Ghotbi '91, whose photo exhibition in London a few months before was where the idea of a reunion in London came together. She, Charles Perry, Diana Frescobaldi, and Elena Pistorio, organized the event. Elena sadly was unable to attend the event. During dinner Diana stood up and took us on a journey through the villages of Tuscany that produced the wines we were drinking. Her family has been making wines for 11,000 years she said, and then corrected herself: they had been making wines for only 31 generations. Charles gave an impassioned speech about Brown, citing some of the recent statistics about 2,600 lucky youngsters offered places out of close to 40,000 applications. He spoke about early action at Brown, to which only Konstantin von Unger '91 seemed to relate. Anastasia Manias, Matilda Douridas, Orsalia Parthenis '93, Stefanos Pesmazoglou, and Thomas Giolmas came en masse with their Athenian good looks and smiles of the sunny Mediterranean life. Ashley Wodke Chiampo '91 and Karan Paul were visiting from Singapore and India, respectively, and were able to make the event. Catalina Hoyos-Lago, "la Divina," made a special trip from Colombia—never one to miss out on such a party. Hugh Warrender '90 and Miles Montgomery '90 ensured there was a lively after party at 5 Hertford Street dancing until the early hours... and there were many other alumni who gathered to celebrate our youth and friendships made together at Brown."
Sep, 2019
Keep It Simple
Four Brown alums and their integrated breast care center help make a cancer diagnosis a little easier
Read More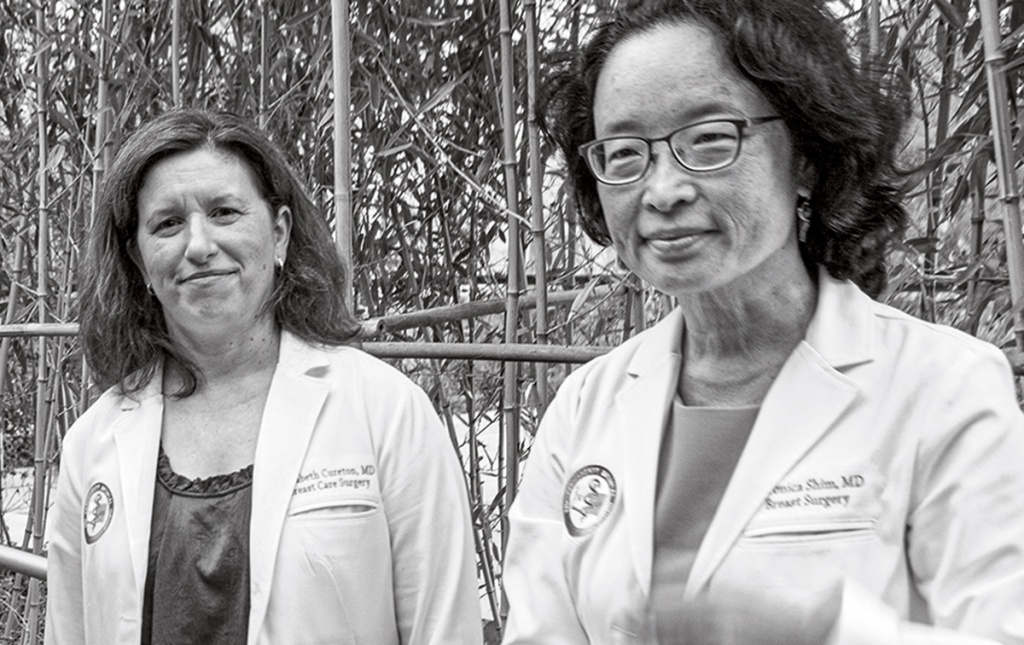 Jul, 2019
Grammy Award Winner
Violinist Lili Haydn '92 wins a Grammy
Read More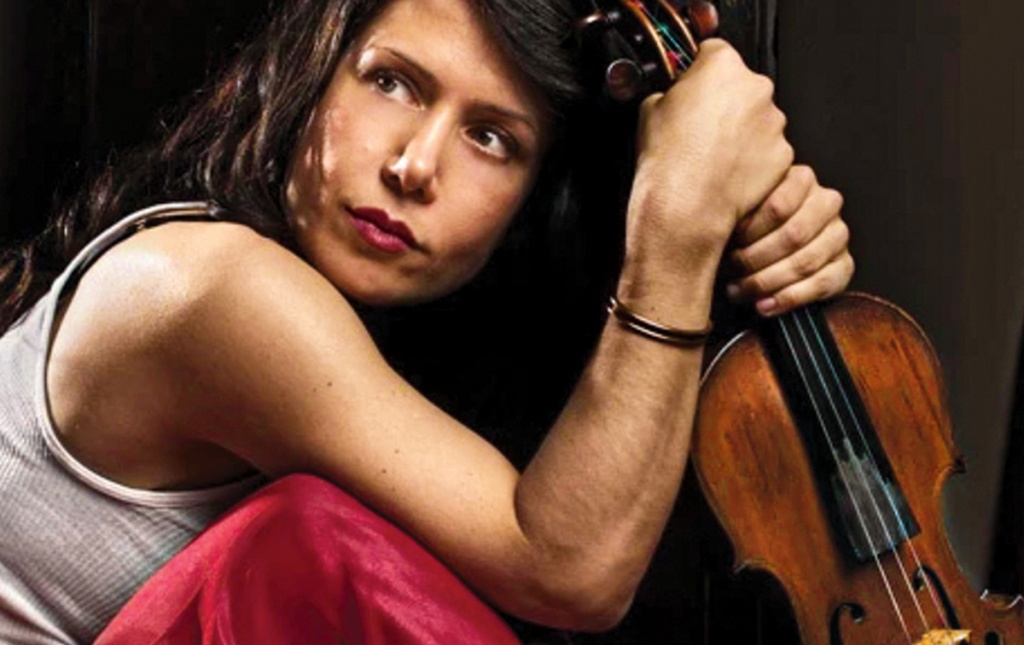 May, 2019
Matthew Frye Jacobson '87 AM, '92 PhD published The Historian's Eye: Photography, History, and the American Present in May with University of North Carolina Press.
May, 2019
Jennifer Reid writes that she enjoys expanding the worldviews and sociolinguistic skills of middle-school students by teaching them to speak French. Her specialty is transforming shy seventh-graders into gabby eighth-graders by embracing the awkwardness and silliness inherent in learning to talk like a toddler when you're 12. Jen writes: "My husband, Luis Andrade (Columbia '90), and our seven-year-old daughter and I moved from Oakland to the suburban wilds of Lafayette, Calif., and are still searching for decent pizza and Mexican food. We went on a holiday lunchtime adventure with Amy Jervis, Raymond Ku '92, Charlene Ku '94, and Tim Smith '93, and frequently see Triane Chang, Rachel Leventhal, and Kitty Vieth '93."
May, 2019
Jim Schreiber is the new chairman of the board for the Washington Institute for Near East Policy in Purchase, N.Y. Jim writes: "I am delighted four of my five children went to Brown; my eldest, Samantha Schreiber '92 and three of my four quadruplets—Amanda, Danielle and Zachary—all '95. My remaining quadruplet daughter, Elisabeth, was accepted, but sadly chose to go to Barnard instead. Our strong ties to Brown continue, as Zachary is now a Brown trustee."
May, 2019
Judith MacIntosh O'Neill and Thomas J. O'Neill III have been enjoying retirement for many years now, spending time with their family and traveling the world. They traveled for a month in Central Asia visiting Kyrgyzstan, Turkmenistan, Kazakhstan, Uzbekistan, and Tajikistan. Tom plays trombone in a number of swing bands and orchestras and Judith remains busy gardening and knitting. "It was a fabulous trip learning about these newly free countries. We are thrilled that our granddaughter Claire Harrison '20 is enjoying Brown. Her parents are Christine O'Neill Harrison '91 and Marc Harrison '92."
May, 2019
John O'Brien and Anne Murphy O'Brien were happy to see their son Bill O'Brien '92 selected as Brown's chosen honoree at the Ivy Football Association dinner in New York City this past January. About 150 Brunonians were in attendance, including Brown's new football coach, James Perry '00. John writes, "We continue to stay in touch with our Naples, Florida friends, including Don Diciccio, who seems to be hard at work on improving his golf game." John and Anne look forward to the 65th Reunion in 2020, which they hope will be well attended.
Mar, 2019
Bergman: A Year in a Life
Film examines the life of director Ingmar Bergman
Read More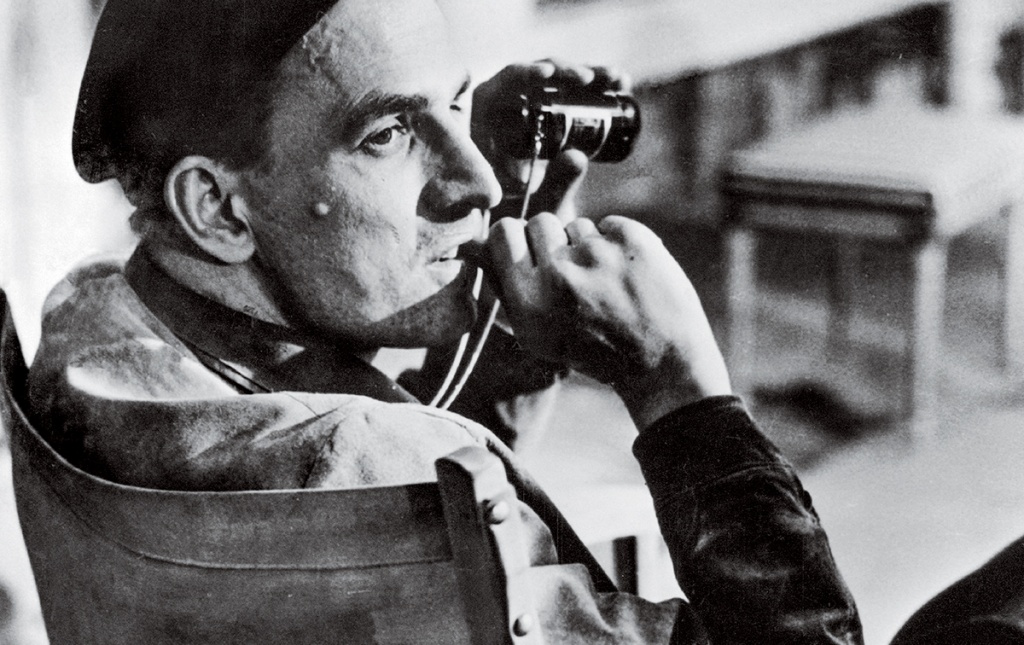 Mar, 2019
Rob Dumanois, Bill O'Brien '92, Rod Wooters, and David Tauber '90 enjoyed time together on Dec. 2 at the Houston Texans vs Cleveland Browns game at NRG Stadium.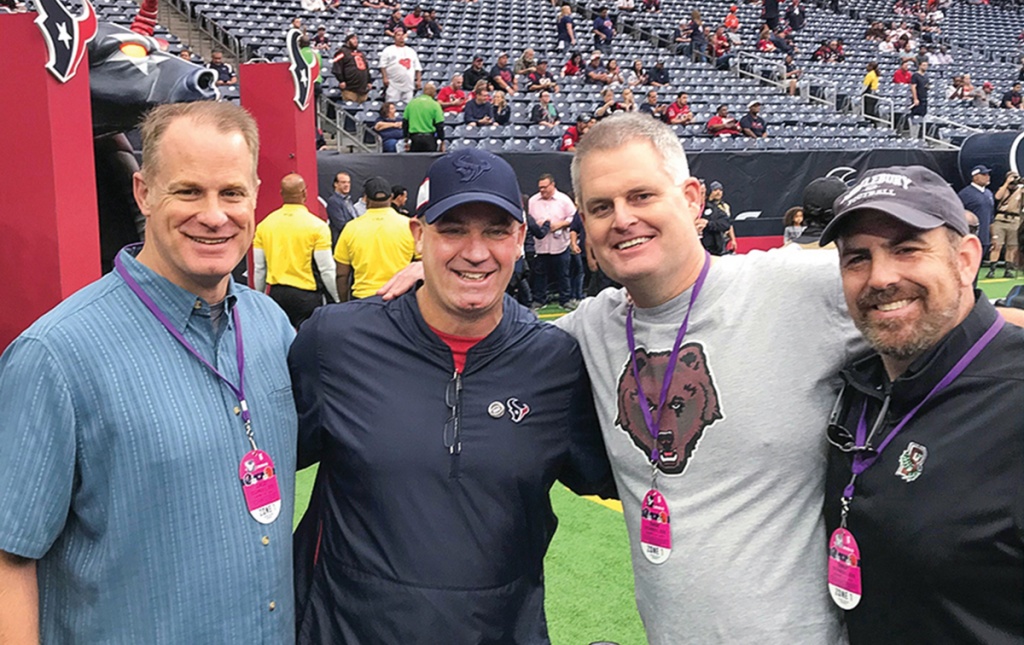 Jan, 2019
Amit Trehan and his wife Sara (Yale '06) announce the birth of their son, Deven Lalit Trehan. Amit and Sara were married at the Pierre in New York in 2015. In attendance were Tejas Raval '04 MD; Marie Sankaran Raval '04 MD; Abby Pungot '02; Nina Desai '05 MD; groomsman Puneet Masson '01, Juli Smith '92 and Alan Kaplan '80. Amit is the lead U.S. restructuring lawyer and the global head of resolution planning and bank structure for Barclays.
Jan, 2019
Elkan Abramowitz is still actively practicing law in his firm, Marvillo Abramowitz Grand Iason & Anello in New York City. Elkan writes that he is living on Long Island, only ten minutes away from his son, Andy '92, and daughter-in-law Leslie Stern Abramowitz '93.
Jan, 2019
Mel S. Lavitt writes: "Wendy and I are living in Park City, Utah, as are our two daughters Kathy Lavitt '85 and Meredith Lavitt '92 and our three grandchildren. Life is wonderful in Utah and I am chairman of the Incentives Committee for the Governors Board of Economic Development, as well as being actively involved in the Utah tech community."
Nov, 2018
Lisa Haley Huff '92 writes: "I've relocated to New York City to join JP Morgan Chase and can't wait to reconnect with all the alums in the area."
Sep, 2018
Grant Johnson writes: "NYC Office Suites has expanded from four to six midtown locations. We are now one of the largest commercial tenants in the city." Grant lives in Greenwich, Conn., with wife Elle and daughter Henley, whose godfather is Christian Albert '91. He enjoys visiting Los Angeles frequently to see his twin brother, Brett Johnson.
May, 2018
Stephanie Bell Blondell and her husband, Brian Blondell, welcomed their first child, Lilabell J. Blondell, on Aug. 26. She writes: "Mom and dad have been forever changed."
May, 2018
Scott and Samantha Garbers Adams are very assured that two alums they knew at Brown are looking after Scott's dad. His dad recently had ankle surgery performed by Dr. Daniel Quinn and his dad's internist is classmate Dr. Doug Gronda '92. Scott and Sam cannot thank them enough for taking such good care of Scott's father.
May, 2018
Two Alums Win Pulitzer
James Forman Jr. '88 and Andrew Sean Greer '92 took nonfiction and fiction
Read More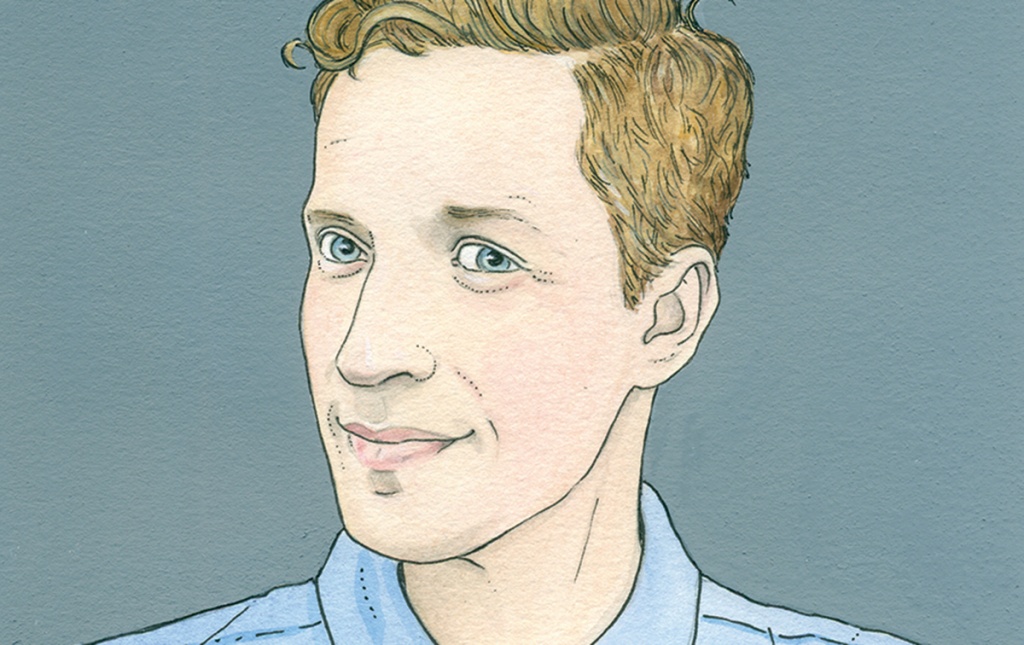 Apr, 2018
Anne Murphy O'Brien and John O'Brien spend most of the year on Cape Cod after many winters in Naples, Fla. John writes: "In the summer we are blessed to have our three sons close by and enjoy playing golf with John '82, Tom '85, or Bill '92, and various grandchildren. I also still see Don DeCiccio, Ev Pearson, and Gordon Perry at the annual Football Association outing in August, so my game is still not good but the companionship is always great. We are looking forward to our next reunion."
Apr, 2018
Hockey Dad
Pat Kelleher '92, executive director of USA Hockey, says that kids are playing more hockey than ever.
Read More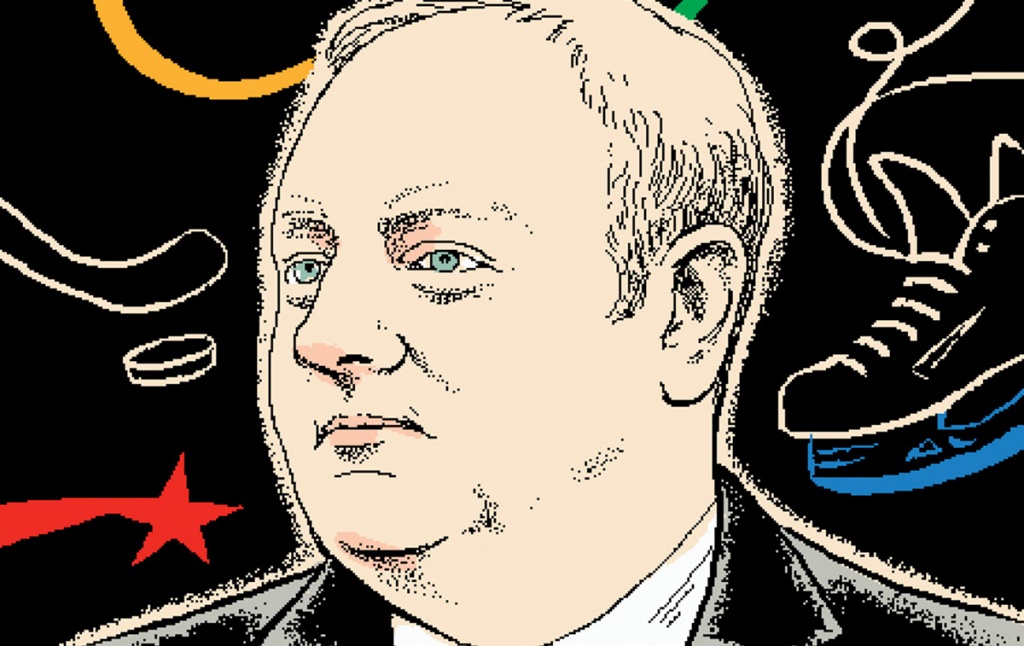 Jan, 2018
Naomi Sachs completed a PhD in architecture, and is now a postdoctoral associate at Cornell in the department of design and environmental analysis.
Jan, 2018
John Anastasatos '96 MD writes that, after being assistant professor of plastic surgery at the Univ. of Alabama in Birmingham and an attending surgeon at UAB Hospital, the Children's Hospital of Alabama, and the Birmingham VA Medical Center, he moved to Southern California to establish his own clinic and private practice in Beverly Hills. His practice focuses on operative and non-invasive cosmetic treatments. Additionally, he serves as an expert reviewer in plastic surgery for the Medical Board of California and is a member of the American Society of Plastic Surgeons and the American Society for Aesthetic Plastic Surgery. In 2014, he was the recipient of a Congressional recognition for his work in plastic surgery and charity. He enjoys sailing and cycling.
Jan, 2018
Catalina Hoyos-Lago was part of a Brown cousin's family reunion in Cali, Colombia. In attendance were Enrique Eder '97, Harold Eder '88, Santiago Eder '86, and Carlos Felipe Mejia '90.
Jan, 2018
Gone Before First Breath
Each year millions of fetuses die late in pregnancy for reasons usually unknown.
Read More
From the November/December 2017 Issue
Send your news to the BAM at alumni_magazine@brown.edu

David Cromack writes: "We celebrated the 80th birthday of my dad, Dan Cromack '60, with family and friends in Houston. He is retired and would enjoy hearing from former classmates. I work in wealth management for UBS as a relationship manager. Both my dad and I look forward to making our annual fall trip to Providence to see the Bears play football."
Helen Kapstein's ​book​ ​Postcolonial Nations, Islands, and Tourism​: ​Reading Real and Imagined Spaces​ was published by Rowman & Littlefield International in July. Helen is associate professor of English at CUNY John Jay College.

Ho Lin announces the publication of China Girl, his first collection of short stories, available in October 2017. He currently resides in San Francisco and is coeditor of the literary journal Caveat Lector.

Amy Roberts McGaraghan writes: "Neil McGaraghan '91 and I enjoyed our almost-annual trip to Providence for the Brown reunion, including the alumni water polo game and field day. This summer Neil will start a new job teaching at Harvard Law School's Negotiation and Mediation Clinical Program. I am in my fifth year at Lahey Hospital and Medical Center, practicing gynecology. Our kids, Jack, 14; Leo, 12; and Lucy, 9, keep us on our toes. Please let us know if you are visiting the Boston area. We love catching up with friends."
From the September/October 2017 Issue
Send your news to c the BAM at alumni_magazine@brown.edu

Thad Williamson is serving as senior policy adviser for opportunity for Richmond, Va., Mayor Levar M. Stoney. From 2014 to 2016 Williamson worked for the City of Richmond as the first director of the Office of Community Wealth Building, a new city agency devoted to implementing a holistic poverty reduction strategy integrating workforce development, employment, education, housing, and transportation. Williamson is continuing his position as associate professor of leadership studies at the Univ. of Richmond while also working at City Hall. He and his wife,
Adria Scharf, director of the Richmond Peace Education Center, are proud parents of a 10-year-old daughter, Sahara Scharf Williamson. They welcome any visitors to Richmond.
From the July/August 2017 Issue
Send your news to the BAM at alumni_magazine@brown.edu
From the May/June 2017 Issue
Send your news to the BAM at alumni_magazine@brown.edu
Hallie Zieselman (see Jerry Zieselman '57).
From the January/February 2017 Issue
We're just a few months away from our 25th reunion. Your planning committee is working hard to put together the best Reunion 2017 for our class, and we look forward to seeing all of you back at Brown May 26–28. Watch your e-mail boxes for more information and be sure to visit our Facebook page at facebook.com/BrownUniversityClassOf1992 and our class website at sites.google.com/a/brown.edu/brown-class-of-1992 for updated information as we get closer to reunion weekend.
From the November/December 2016 Issue
Class leaders are excited to remind you that your 25th reunion begins on Friday, May 26, 2017. "We're working hard to create the best 2017 reunion for our class, and we look forward to seeing all of you back at Brown in May. Watch your e-mail boxes for more information, and visit our Facebook page at facebook.com/BrownUniversityClassOf1992 and our Class Website at sites.google.com/a/brown.edu/brown-class-of-1992 for updated information as we get closer to reunion weekend. Ever true!"
Stephanie Page serves as executive director of Abby's House in Worcester, Mass., which provides shelter and supportive housing to homeless women nurturing their strengths to build lives of hope. She also lives on a vegetable farm with her spouse and two children, ages 11 and 14. She writes: "I would like to connect with fellow alums and classmates working on gender equity homelessness."
From the September/October 2016 Issue
Richard Chang writes: "After a brief stint in public relations and marketing, I am now associate editor at THE Journal, a national magazine and website that covers technology in education, primarily K–12. I also freelance for various publications, including Laguna Beach Magazine and the Weekend section of the Los Angeles Times. I am married to Tiffany Nagai, and our son, Tyler Zachary, is now 5. I would love to hear from classmates and see them if they are visiting Los Angeles or Orange County."
William O'Brien (see John D. O'Brien '55).
From the March/April 2016 Issue
Merrill Barden Collins writes: "I'm still working as the director of events and catering at Connecticut College. I was awarded one of four staff awards last April for citizenship. I am enjoying our first foray into travel soccer with our youngest and embarked on recreational basketball this winter with our sixth grader."
John Hamburg, Heidi Messer, and Jonathan Zager (see Liz Hamburg '86).
Oliver Koehler is CEO and founder of a solar start-up called Integrated Solar Technology.
Katie Lott lives in Sturgeon Bay, Wisc., with her two daughters. After 15 years in education, she opened her own PR/communications agency. She also released her debut album of jazz standards, Blue Shoes, and is working on her next record of original songs. She writes: "Friends passing through the Midwest should be in touch!"
Jono Mainelli conducted the orchestra for Sisters' Follies: Between Two Worlds by the puppeteer and MacArthur Fellow Basil Twist. Sisters' Follies was commissioned for the centennial celebration of the Abrons Arts Center Playhouse in New York City.
Jose Polanco is the medical director of adult ambulatory services at Rhode Island Hospital. His oldest son, Pedro Polanco '19, started at Brown this year, and Charlie started high school.
From the September/October 2015 Issue
In October 2014, Donna Miele and Ken Herndon '91, '96 ScM, opened CILK119, a new coworking space in Nanuet, N.Y. CILK119 recently hosted the launch of River River, an online literary journal that Donna edits. Alums in attendance included Francesco Fiondella '94, who was published in River River's winter issue; River River editor Sarah Golin '84; Genine Babakian '84; and Martin Springer '88.

Rachel Moore has been named the new president and CEO of the Los Angeles Music Center. She and her husband, Robert Ryan '92, will be moving to Los Angeles from New York in the fall.
From the May/June 2015 Issue
Anastasia Manias was appointed the new chair of Make-A-Wish Greece in April 2014. She writes: "I feel very honored to head such a great philanthropic organization here in Greece. I invite everybody in the Brown community to support our cause in their respective countries or in Greece (we really need your support during these very hard times in our country) or take the initiative and introduce Make-A-Wish to your country."
From the March/April 2015 Issue
Richard Chang, after working for 20 years in journalism, became the director of public relations and marketing at the Sawdust Art Festival in Laguna Beach, Calif., in November. He is married to Tiffany Nagai and has a son, Tyler Zachary, who turned 4 in February. Richard would enjoy seeing classmates visiting Los Angeles or Orange County.

Chad Nelson is married and has twin sons, age 13. He is the CEO for the Surfrider Foundation and leads the world's largest grassroots network dedicated to healthy oceans, waves, and beaches through approaches that integrate coastal recreation with conservation.

Kenneth Padilla was promoted to chief counsel of Immigration and Customs Enforcement in the Central and Northern Florida districts in June. In October, he and his family relocated near Orlando, Fla., where they are learning about the area while enjoying the weather.
From the January/February 2015 Issue
Pamela Moses Huggler's novel, The Appetites of Girls, has been published by Amy Einhorn Books of Penguin Random House. Pamela writes: "The book follows the stories of four young women who are roommates at Brown, so alumni will recognize many references. It has been selected as an Indie Next List and an Ingram Premier Pick. I live outside New York City with my husband and two children."
From the September/October 2014 Issue
Pamela Moses writes: "I am happy to share the good news that my novel, The Appetites of Girls, has been published by Amy Einhorn Books of Penguin Random House. The book follows the stories of four young women who are roommates at Brown, so alumni will recognize many references!" The Appetites of Girls has been selected as an Indie Next Pick and an Ingram Premier Pick. Pamela now lives outside New York City with her husband and two children.
From the May/June 2014 Issue
Stephanie B. Bell relocated from Seattle to Venice, Calif., and teaches at Pepperdine Law School as an assistant professor and assistant director of the Straus Institute of Dispute Resolution. She directs the mediation clinic and teaches several other podium classes. She would love to hear from old classmates.
Andrew Rosen (see Robert Rosen '63).
From the March/April 2014 Issue
Mary Elizabeth McKlveen Madden (see Tom McKlveen '69).
Ken Padilla and his wife, Melba, announce the July 2 birth of Dahlia Julia Padilla, a sister to Karina, 9, and Kenny, 8.
Jochen Wermuth '92 AM and his wife, Alexandra, have three children, ages 8, 5, and 1. He writes that his focus is on moving the world from a "linear" (take-consume-waste) to a "circular" economy to abate climate change and ensure a future for his children and grandchildren. He went to the Clinton Global Initiative meeting in New York City and has committed to increase his firm's Green Gateway Fund from 110 million Euro to 250 million Euro to help cut 25 million tons of carbon dioxide and to see Germany at 100 percent renewable by 2020. He writes: "If you have any great portfolio companies or investors, do get in touch."
From the January/February 2014 Issue
Erik Nelson and Kai-Ching Cha live in San Francisco. Erik teaches biology courses at a local college, and Kai is an attorney working in employment law. Erik writes: "We got wetsuits for our kids—Jonah, 10 and Hazel, 6—so we can play in the surf together."
From the November/December 2013 Issue
Daniel D'Ordine is running his own financial advisory practice, DDO Advisory Services, LLC, working primarily with families in New York City and the Hudson Valley. In July he moved to Rhinebeck, N.Y., with his wife, Jen; son, Nate; and twin daughters, Skylar and Jane. He writes: "We love it up here! Give us a call if you're passing through."
Laura Lemke, pediatric orthopedic surgeon, has joined the medical staffs of both Kishwaukee and Valley West community hospitals, and is also on staff at Lurie Children's Hospital in Chicago. Laura is board certified by the American Board of Orthopaedic Surgery and is a member of the Pediatric Orthopaedic Society of North America, the American Academy of Orthopaedic Surgeons, Illinois State Medical Society, Ruth Jackson Orthopaedic Society, and Kane County Medical Society. She lives in Geneva, Ill., with her husband and three children, ages 5, 8, and 10. She writes: "They are all Big Bruno fans since I returned from my 20th reunion with almost every item the bookstore sells."
From the September/October 2013 Issue
Hirsh Katzen, of the New Orleans band Coot, writes: "I've been managing, promoting, and playing since graduation from Brown and recently released a CD of which we're quite proud." Offbeat magazine described Coot's debut CD as "J.J. Cale backed by Little Feat"; you can read the review at: www.offbeat.com/2013/03/01/coot-coot-independent . The CD is available on iTunes.
From the May/June 2013 Issue
Clea James writes: "I have moved to Dublin, Ireland, for a new adventure for a couple of years. So far it's been lots of fun!"
Michael Vuolo (See Engagements & Weddings, J. Nicholas Moy '02).
From the March/April 2013 Issue
Merrill Barden Collins is in her seventh year as director of events and catering at Connecticut College. She recently finished chairing the National Assoc. of College and Univ. Food Services national conference in Boston, to record attendance and sponsorship.
William B. McCormick's first novel, Lenin's Harem, about the Red Riflemen of the Russian Revolution, was published in the U.S. on Dec. 6 and will be published internationally on May 8. The book has received praise from authors, historians, and the ex-dean of the CIA's intelligence school. Based on his short fiction, William has recently been awarded a Hawthornden Fellowship for 2013.
Jeff Wolfson writes: "If you missed our 20th reunion and yearn for a taste of College Hill, be sure to check out our recently upgraded class website, thanks to our new webmaster (and update your coordinates with Brown so you can be found for the 25th): http://alumni.brown.edu/classes/1992/ http://www.facebook.com/groups/8855616491/".
From the September/October 2012 Issue
Doug Idelson (see Hal Gadon '49).
Rachel Moore was named chief executive officer of American Ballet Theatre.
From the May/June 2012 Issue
Reunion gift committee cochair Jarrett Posner writes: "In honor of our 20th reunion, please mark this important milestone year with a gift to the 2011–2012 Annual Fund. With your help, the class of 1992 will surpass its goal of $1 million with 40 percent participation. We hope you will make your gift by June 30, 2012, and join us over Reunion Weekend to celebrate the class's success. Please send your gift to: Brown University, Class of 1992, 110 Elm St., Providence, R.I. 02912, or log on to www.gifts.brown.edu. If you have already made a gift, thank you!"
From the January/February 2012 Issue
Suzzara Chace Durocher was recently elected to the board of trustees at Brimmer and May School in Chestnut Hill, Mass. She started out at the school as a teacher and a coach 17 years ago, and over time her role has transitioned into parent (both of her boys attend) and volunteer. Suzzara writes: "I am excited about my new role as trustee and thrilled to be involved with a school that reminds me so much of the educational environment I enjoyed at Brown."
Marc Harrison writes: "Classmates! Your class officers and reunion gift committee are hard at work preparing for our 20th class reunion! We'll be in touch with you over these next several months, but for now we need you to make sure that you have May 25–27 blocked out on your calendar so that you can return to Brown to celebrate with us! Join our class Facebook group to keep up on our plans and to reconnect with friends: http://on.fb.me/vCDUrk We're looking forward to seeing you all in May!"
Arlene Saphier Horowitz (see Engagements & Weddings, John Feuerstein '05).
Charles Perry writes: "20 years! Oh dear, we are getting old! Been in England the last 15 driving action on sustainability and climate change across business and government. We need to team up and mobilize much faster to have any hope of humanity entering the 22nd century in a fit state. Happy to connect. My company is SecondNature."
From the November/December 2011 Issue
Julia Edwards (see Ron Edwards '58).
From the July/August 2011 Issue
Matthew Budway and Nandita Mitra write that they are enjoying life in Bryn Mawr, Pa., with their sons Trevor and Ethan, who both turned five in July.
From the May/June 2011 Issue
Craig Perry writes: "After two years in Alaska, I'm really enjoying the much milder winter in the D.C. area! Also, it's been great reconnecting with the Brown community, including interviewing a couple of applicants for next year's freshman class. This summer I'll be moving from my current assignment at the Pentagon to command a unit at nearby Fort Meade, Md., so I can expect to stick around the National Capital Region well past our upcoming 20th reunion!"
From the March/April 2011 Issue
Jono Mainelli spends his winters in Key West, Fla., where for the last four years he has been assistant conductor of the Key West Pops Orchestra.
Kenneth Padilla (see Engagements & Weddings, Jeffrey Vargas '95).
From the September/October 2010 Issue
Rebekah Ham '94 MAT and her husband, Russell Carey '91, write: "This September, our daughter Grace, 8, will be three years past her brain tumor diagnosis. She and her sister, Fiona, are both doing beautifully. We will forever be grateful to the family and friends who have supported us and to her oncologist, Doug Harrison '95." To commemorate this milestone and to raise awareness for pediatric cancer, Rebekah will join 45 other cancer moms on a national stage this September, where they will shave their heads through the St. Baldrick's Foundation. "We are 46 MOMMAS SHAVE FOR THE BRAVE. Here's to good health and a clean shave!"
Heather Hillman Mutz (see Michael Slaby '02).
From the July/August 2010 Issue
Elizabeth Burr (see Jane Neide Ashcom '55).
Liza Cooper and her husband, Alex Yaroslavsky, announce the Feb. 4 birth of their son, Liam Philip Yaroslavsky. She continues as director of March of Dimes NICU Family Support, which supports families of sick infants. Alex is a mediator and teaches conflict resolution at the John Jay School of Criminal Justice. They recently moved to the Upper West Side of New York City.
Matthew B. Dunne launched a campaign for governor of Vermont last fall after a four-year break from politics. He writes: "The support from the Brown alumni community has been fantastic." He encourages people to check out his website, www.mattdunne.com.
From the May/June 2010 Issue
Andy Abramowtiz (see Elkan Abramowitz'61).
Sheryl Cardozo married Adi Diner (Monash Univ. '01) on Sept. 6 in a destination wedding at Interlaken Inn, Lakeville, Conn. The wedding party included Sheryl's dad, Michael Cardozo '63, and Heike Lueckerath Malakoff as a bridesmaid. Other Brown guests included Blake and Tabatha Brochu Andrews, Dave and Kara Kee Borah, Heath Brackett '08, Steve Falbo, Cara Foldes, Katy Tresness Frisch, Kim Way Henke, Mike Huttner, Hirsh Katzen, Ed Malakoff, Rebecca Levenson Ravel, Steven Steinman '88, Lauren Traister and Elizabeth Hobson-Thapaliya. "We had a wonderful time with an Aussie-style barbie and campfire roast one night and the wedding the next day." Sheryl and Adi are living in Melbourne for at least the next two years, and Sheryl has just started a Masters in Public Health program at Univ. of Melbourne.
George Gordon and Suzanne Ybarra (UCLA '99) announce the Jan. 5 birth of their twin sons, Miles and Grant.
Glen Mays and his wife, Brynn, announce the Jan. 21 birth of their son Jasper.
Malika Saada Saar (see Praveen Basaviah '05).
From the March/April 2010 Issue
Dan Brotman writes: "I have founded a search-engine marketing consultancy dedicated to driving targeted prospects and visitors to your website. Please visit us at www.keywordvalet.com or follow us at www.twitter.com/keywordvalet."
Michelle Geller (see Alan Geller '63).
Martha Rockwell Swindler (see Andy Strauss '85).
From the January/February 2010 Issue
Dan Clifford's company, AnswerLab, which he cofounded in 2004, was named by Inc. magazine one of the fastest-growing privately held companies in America. In addition, the San Francisco Business Times ranked AnswerLab in its list of the Top 100 Fastest Growing Private Companies in the Bay Area. AnswerLab is a user- experience research company that helps clients improve websites, mobile applications, and software applications. AnswerLab has worked projects with such clients as Yahoo, eBay, Microsoft, Wells Fargo, Intuit, ING Direct, Honda, LinkedIn, and Cisco. Dan writes: "Even more exciting, my wife, Linda, and I announce the May 21 birth of our first child, Zack Clifford."
Andrew C. Curtis and his wife, Alexandra, announce the birth of their third child, William Hudson Curtis. Will joins siblings Sophie and Ben.
Amy Roberts McGaraghan (see Mike McGaraghan '02).
Jack Schneider founded Swakker, an iPhone-application development company based in New York City and Austin, Tex. He writes: "Check us out at www.swakker.com!"
Dana Singiser (see Jill Hirst Scobie '58).
From the November/December 2009 Issue
Cynthia DeRosa and her husband, Nelson Ortiz, announce the May 13 birth of their third child, Sol Haydee (pron0ounced I-Day). She joins older sister Ana Linda and older brother Cruz Manuel. Cynthia writes they are all happy and healthy.
Chas Edwards (see Douglas Sovern '82).
From the September/October 2009 Issue
Connect with us at the Brown University Class of 1992 Facebook page.
Lenny Blum (see Susan Goldberger Jacoby '67).
From the July/August 2009 Issue
Shannon Blumer Atkinson and husband Mike Atkinson (Duke GEMBA'08) announce the May 9, 2008, arrival of their fourth son, Stone Joseph. She writes: "His big brothers, Luke, 6, Miles, 5, and Van, 2, cannot get enough of their newest little brother. Our home is loud and chaotic and we love it!"
From the May/June 2009 Issue
Yeuen Kim '96 MD announces that Eleanor Heejoon (the name means joy and outstanding) Lee joined the family on Jan. 31. Ben, 6, and Emily, 4, are proud siblings.
From the March/April 2009 Issue
Andrew Abramowitz became a partner at the New York City office of Davis Wright Tremaine LLP, where he continues his corporate and securities law practice. He writes that his family members, Leslie Stern '93, Nathan, and Molly, are happy and healthy and living in Port Washington, N.Y.
Joel Cohen, an investment banker with Baird, has been named to Investment Dealers' Digest's 40 Under 40 list. Joel has been with Baird for 15 years, helping to originate and execute some of the firm's high profile and complex transactions.
Kevin Epstein is pleased to announce the Brown University Alumni–Silicon Valley online group and e-mail list, open to all alums. He encourages folks to spread the word and sign up at www.SVBrownAlums.org.
Jeffrey Esser (see Peter Esser '61).
From the January/February 2009 Issue
Brian Chang (see Mary Hold Pustejovsky '02).
Jonathan Lederman and Jennifer Weiss Lederman announce the September 16 birth of their son Joel Abraham Lederman. Joel joins his siblings, Joshua, 8, Juliana, 6, Jillian, 5, Jeffrey, 3, and Jared, 1.
From the November/December 2008 Issue
Justine Stamen Arrillaga and John Arrillaga, Jr., announce the June 5 birth of Benjamin Stamen Arrillaga in Stanford, Calif. Ben joins big brothers Jack, 3, and Finn, 2.
Conor Bohan writes: "After almost 12 years in Haiti, most recently as a consultant to the Haitian Ministry of Education, I recently moved to Brooklyn N.Y. I now work for the Haitian Education Leadership Program (HELP), a merit-based university scholarship program started in Haiti (www.haitianeducation.org). I look forward to reconnecting with Brown alums in New York City and beyond."
From the September/OCtober 2008 Issue
Daphne Beal writes that her novel, In the Land of No Right Angles, was published by Vintage/Anchor in August. "I also have a piece in State by State: A Panoramic Portrait of America (Ecco), due out this September, which would be great election-season reading." Reading dates and venues are on at www.daphnebeal.com.
Mark Friedman celebrated his tenth year at the Master's School. He writes that he and his wife, Alexandra; his boys, Jacob and Theo; and their dog, Mack, enjoy living on the prep school campus just a stone's throw from Manhattan.
Robin Halsband (see Earle R. Halsband '62).
Shaida Imani Lynch and husband Brian have two children, Sophia, 9, and Alec, 8; live in Chicago; and regularly see Haera Kim Lee and her three children. Brian and Shaida celebrated their 15th wedding anniversary in July.
From the July/August 2008 Issue
Kazi Anis Ahmed writes: "After graduating from Brown, I got a master's in creative writing from Washington Univ. ('95) and a PhD in comparative literature from New York Univ. ('04). Since January 2004, I have been living back in Bangladesh with my wife, Juditha Ohlmacher (St. John's College '94). We helped found and run the country's first liberal arts university and only organic tea estate. Friends from '92 and years ahead or behind are welcome to visit or at least e-mail!"
Susanna Rhodes Beckwith is serving as finance director for the campaign for Rhode Island's lieutenant governor Elizabeth Howlett Roberts '78.
Sheryl Cardozo writes: "After 12 years in beautiful Boulder, Colo., I've relocated to Australia to be with my partner, Adi. He is a native Melbournian so I'm here to see what it's like to live upside down. Before leaving, I had the pleasure of a series of U.S. road trips visiting lots of Brown pals including Heike Lueckerath Malakoff and Ed Malakoff, Rebecca Levenson Ravel, Heath Brackett '08, Tab Brochu Andrews and Blake Andrews, Cassie Choi Nelson, Leila Feinstein '93, Chaka Forman '91, Katy Tresness Frisch, Cara Foldes, Hirsh Katzen, and Liz Hobson Thapaliya, and of course my dad, Michael Cardozo '63. It was great to start a life change with visits to so many familiar faces. Here in Melbourne, I'm working at the Medical and Health Sciences Education Centre at Monash Univ. We intend to return to the states eventually, but I'm learning how life plans can change."
Elizabeth Freedman '96 MD is doing well in West Hartford, Conn., with her husband, Trey, and children, Frances, 8 and William, 4.
Grant D. Johnson and Brett Johnson along with their other partners from Benevolent Capital—Matt Piepenburg, Sean Stalfort '91, and J.P. Williamson '90—have invested in Eco Gift Expo (www.ecogift.com), an Eco-conscious trade show. They plan on expanding the show to New York this December.
Meredith Lavitt (see Mel S. Lavitt '59).
Jason Perkel writes: "Jessica Russell '94 and I are expecting our second daughter this spring. Sophie Anne, age 2, is keeping us busy in the meantime. I am a pediatrician in beautiful northwestern Connecticut and Jessica is working on her artwork."
Jesselyn Brown Radack was named Homeland Security Director of the Government Accountability Project. She writes: "Poetic justice in light of the March/April 2004 Brown Alumni Magazine cover story on blowing the whistle while at the Justice Department." Accounts of her saga appear in two new books by Pulitizer Prize–winning authors: Bush's Law by Eric Lichtblau and Takeover by Charlie Savage. Her own book, The Canary in the Coalmine, can be found at patriotictruthteller.net.
David Smail writes: "I am keeping busy with my surgical practice at Beverly Hospital in Beverly, Mass. At home, my wife, Julie, and I are busy keeping up with our three girls: Isabel, 4, and twins Allie and Ashley, 2."
Meredith Whitney writes: "I married Josh Layfield in 2005. Life has been great and has been rewarding keeping up with all his charitable activities: USO and Make-A-Wish, among so many others. I would love to work with any Brown alums on any global water projects. Brown has been well respected by its alums in their benevolent efforts."
From the May/June 2008 Issue
Julian Chan writes: "I started my own entertainment law practice in 2005 and I'm finally coming up for air! I would love to hear from friends or anyone from Brown."
Julia Edwards is a playwright living in Pasadena, Calif., with her husband, Gary Goodman, and their two kids, Max and Sadie. You can read about her latest site-specific production in Los Angeles at FamilyPlanningLA.com.
Sarah Alpert Larson writes: "Greetings from Oakland! Rob (Univ. of Southern California '84) and I are busy raising Aidan, 4¬Ω, and Julia, 2, while juggling our careers. My consulting business is growing, thanks to all the organizational responses to the tight economy. Periodically, we see (or hear from) Cristina Lopez (two beautiful boys!), Jeff '91 and Kristen O'Laughlin Daniel, Debbie Ross '93, and other classmates. Speaking of which, Jennifer Bomze's son, Satchel, is Aidan's best friend at preschool—small world. We would love to hear from classmates in the East Bay or those traveling through."
Josh Wolgin writes: "My wife, Tori, and I are happy to announce the December 2 birth of our son, Tennessee Chase Wolgin. Tennessee joins his big sisters Arianna, 8, and Sacha, 6, along with big brother Wyatt, 4, in our home in Narberth, Pa. I am a dentist specializing in endodontics in Center City Philadelphia, and would love to hear from classmates and friends."
From the March/April 2008 Issue
Julian Bourg published two new books in 2007: From Revolution to Ethics: May 1968 and Contemporary French Thought (McGill-Queen's Univ. Press), and her translation of Claude Lefort's Complications: Communism and the Dilemmas of Democracy (Columbia Univ. Press).
David Brown (see Meena Seshamani '98).
Amy Lawser Curran and Sean Connor Curran (Penn '99 MD), announce the birth of Sean Connor Curran. He joins siblings Anne, Daniel, and Grace. Amy works as an internist in the Philadelphia suburbs and will begin a hematology-oncology fellowship in July. Sean is a practicing cardiologist in Bryn Mawr, Pa., and president of OnCall Physician Staffing.
Natalia Glisenti writes: "I was sad to miss our 15th reunion last year, but will definitely make it to the next one. After eight years producing humanitarian documentaries for KTO in France (such as the Variety- and New York Times-acclaimed and award-winning Return To Kigali in 2006), I have decided to challenge myself with a new television adventure. I am the new director of development for Melody Zen, a new international television channel focusing on well-being and the zen attitude. I will travel all over the world promoting the concept of a television channel that can actually help you relax and breathe. I hope this new zen-ness in my life will help me juggle a television career with family life! My husband, Stan Bouyeure, a speed-biking coach, and our three children, Gianni, 11, Chiara, 8, and Giulia, 4, are very patient and supportive and a great test for new anti-stress methods! We're still in Paris, so if any old friends come by or if anyone is interested in breathing lessons, you can check out www.melodyzen.com."
Yvonne Mark '97 MMS, '97 MD, and Robert Sokolic '91,'96 MD are thrilled to announce the birth of their twin boys, Isaac (Ike) Mark Sokolic and Lancelot (Lance) Mark Sokolic, on Thursday, November 8, 27 Heshvan 5768, the 29th day of the 9th month in the year of the Golden Pig 4704 in Columbia, Md. The boys' favorite color is fluorescent blue, and their favorite reflex is gastrocolic. Yvonne is the daughter of Roger Mark '70, '76 PhD, and Hon Fong Louie Mark '69, '74 PhD, and sister of Roger Mark Jr. '99, '00 MAT, and Seamus Mark '02. Yvonne is a clinic physician at the Johns Hopkins Univ. Student Health and Wellness Center. Rob is a staff clinician at the National Human Genome Research Institute at the National Institutes of Health.
Gerardo Tristan writes: "I married a wonderful woman, Marie Garcia (Illinois '00), on July 28, 2007. Present were Victor and Graciela Gerace Cerda '93, Elee Muslin '93, Julian Llanas '93, Martin Velazquez '94, and my cousin Francisco Torres '03. We live in Chicago, where Marie is a sixth-grade teacher and I am a prosecutor for the Cook County state's attorney's office."
From the January / February 2008 Issue
Andrew Curtis and his wife, Alexandra, announce the birth of their second child, Ben Colcord Curtis. Ben joins big sister Sophie.
Thad Williamson writes: "Adria Scharf (Swarthmore '94) and I announce the July 21, 2007, birth of our daughter, Sahara Scharf Williamson, here in Richmond, Va. I am teaching political science and leadership studies at the Univ. of Richmond, while Adria is director of the Richmond Peace Education Center. We see several other recent Brown transplants regularly, including Noah Sachs '93, Nicole Sackley '94, and Melissa Labonte '99, '06 PhD."
Jeff Wolfson, an intellectual property lawyer, has joined the Haynes and Boone LLP, Washington, D.C., office.
From the November / December 2007 Issue
 Rebecca Epstein (see Jeff Nussbaum '97).
Peter Lee writes: "After spending the last four years in China, I have relocated to Hong Kong with my family, Fara and boys Seth, 8, Anson, 5, and Noah, 2. I am now working with the Asia regional office of New York Life International and would love to hear from fellow international alumni in Hong Kong."
Eric Marin has joined the law firm of Mark Schwartz & Associates, LLP as a litigation partner. He lives in Austin, Tex., with his wife, Carol, a CPA and Texas native, and their 4-year-old daughter, Sydney. Eric recently reconnected with Brown by serving as copresident of the Brown Club of Austin, and he writes that he would love to hear from classmates and friends from his Brown years.
Erik Nelson and Kai Cha write that with two kids they have visited most of San Francisco's playgrounds and picked their favorites. Jonah, who will be 4 in November, is the chief source of entertainment for Hazel, who was born in February. Kai is getting back into legal work, and Erik is continuing to study insect ecology.
Robin Peduzzi Sumner recently joined Pepper Hamilton LLP as a partner from Dechert LLP in Philadelphia, where she was a partner in the antitrust/competition group and the financial services and securities litigation law group.
From the September / October 2007 Issue
Marielle Abell lives in Bloomington, Ind., with her husband, Rob Fischman (Princeton '84), and her son, Sam, 3. No longer a professional clogger with Rhythm in Shoes, Marielle now works as a physician assistant at the Indiana Univ. Health Care Center. She enjoyed seeing Lorca Rossman, Evie Ladin '91, Emily Bell, and Carrie Maslow while in the San Francisco area last year.
Marc Babej got married on Feb. 10 in Grenada with family and some close friends attending including, of course, Dimitrios Gazis and Pierfederico Lossa '93. His wife, Erin Zavalkoff-Babej, is an associate at Kirkland & Ellis in New York City. He is still a partner at his marketing strategy firm, Reason Inc., and also writes the Unsolicited Advice column at Forbes.com.
Amy Cohen writes: "My husband, Kenneth Anchia, and I announce the October 20, 2006, birth of Joshua Ryan Anchia Cohen. We live happily in Costa Rica, where I teach second grade."
Amy Roberts McGaraghan writes: "We enjoy life near Boston. Neil McGaraghan '91 has continued to practice law with Bingham McCutchen, and I am part of the ob-gyn group practice at Mount Auburn Hospital in Cambridge. Jack, who is almost 5 years old, and Leo, 3, keep things entertaining."
From the July / August 2007 Issue
Marc Babej writes: "I got married on Feb. 10 in Grenada, with family and some of our closest friends attending—including, of course, Dimitrios Gazis and Pierfederico Lossa '93. My wife, Erin Zavalkoff-Babej, is an associate at Kirkland & Ellis in New York City. I'm still a partner at my marketing strategy firm, Reason Inc., and also write the Unsolicited Advice column at Forbes.com."
Eliot Fisk (see Harry S. Westcott '50).
Polly Seidler writes that she is enjoying her Christian theology studies at Moore Theological College in Sydney, Australia. She still has her lawyer's certificate to keep up-to-date with copyright laws, which seems to be much needed as she deals with the estate of her late father who was an architect. She enjoyed chatting with a visitor at church recently who was a RISD alumnus. Alas, southern hemisphere academic schedule prevents her from coming to the reunion. She asks that all Brown alumni ponder Romans 5:8.
From the January / February 2007 Issue
Jennifer Kanser writes: "Beth, Missy, Sarah, Adrian, and Julie, miss you all so much, Love, Me."
Elizabeth Claffey McEvoy and Stephen McEvoy '86 joyfully announce the June 29 birth of Christopher Coman. Christopher joins big brother Thomas, 5, and big sister Lindley, 3.
Amy Prensky Miltenberger writes: "My husband, Chad, and I have been married for three years now and are ecstatic to announce the birth of our first child, Gianna Joelle. She's awesome! A quick catch-up—after six years as a modern dancer in New York City, I am now a physician assistant and my husband is a physical therapist. We look forward to Chad finishing his Army commitment so we can move to Tucson. I would love to hear from my swim team/dance friends!"
Craig Perry writes: "My Air Force career has taken some unexpected twists in the last few years. After being selected as an Olmsted Scholar back in 2002, I spent a year learning Russian, then two years working on my master's degree in international relations at St. Petersburg State University. I was reassigned to Langley Air Force Base in Virginia in 2005, where I live with my wife, Laura, near Colonial Williamsburg. At the moment, however, I am deployed to Iraq, where I am serving as the commander of a unit that collects intelligence on improvised explosive devices (IEDs). If all goes well, I'll return home in February."
Elysabeth Bidwell Ray '93 MAT writes: "We've renamed the house! Twins born in July (Joss Leigh-James, our daughter, arrived three minutes before her brother, Quinn Lewis) bring our total count to five children under five (the others are Jackson, 4, Jordan, 3, and Darien Faith, 1) so we are now officially living in the House of Chaos (and loving it!). I've even ordered the stationery. Would love to hear from friends as I live on e-mail when the madness allows. As the T-shirt says—Life Is Good! Can't wait to bring the whole crazy lot of us to the 15th reunion in May, and hope to see lots of classmates then!"
Todd Vandam (see Al Vandam '64).
From the September / October 2006 Issue
Justine Stamen Arrillaga and John Arrillaga Jr. announce the May 18 birth of Finn Stamen Arrillaga in Stanford, Calif. Finn joins big brother Jack. Mark Jaffe '96 is the proud uncle.
Shannon Blumer Atkinson and her husband, Mike, are excited to announce the April 10 arrival of Van Davis Atkin-son. He joins big brothers Luke Hayden, 4, and Miles Steele, 2. She writes: "We are all doing well and living in Colorado."
Elizabeth Burr welcomed Susanna Keith in January 2005. Susanna is named for Susan Stroud (former director of the Swearer Center for Public Service), a true North Star guiding light and dear friend. In addition to Susan, Elizabeth is in touch with Josie Robins, Matt Stein, Rebecca Bliss, and Heather Weldon from BCO days. Elizabeth works at the John W. Gard-ner Center for Youth and Their Commun-ities at Stanford.
Alexandra and Andrew Curtis an-nounce the birth of their first child, Sophie Kenyon Curtis.
Obidiugwu Kenrik Duru writes: "Finally took the plunge, got married in Los Angeles on June 3 to a wonderful woman, Carla Belgarde (UC Davis '03). My brother N. Jeremi Duru '95 was best man and Paul Gladden and Malik Sievers were there to celebrate with us and send us off to a European honeymoon. I'm an assistant professor of general internal medicine at UCLA, writing papers and seeing patients, and Carla starts dental school in the fall. Would love to catch up with classmates I haven't seen in a while."
Heike Lueckerath Malakoff writes: "Ed Malakoff and I moved back to Seattle from San Francisco four years ago. We have three children, Maia, 4, and identical twin boys, Max and Elias, 3. In December 2003, I was diagnosed with breast cancer. We want to thank our wonderful Brown friends for your support and kindness. You helped sustain us during this period."
Navah Perlman Frost and her husband, Robert Frost (Harvard '92), write: "We are proud to announce the May 20 birth of twins (son Ivry Barak and daughter Zamira Malka) in New York City. Aviva, 5, requested that the family stop growing but is generally pleased to have a few more subordinates. Tzipora, 2, requested their removal from the premises."
Yvonne Mark '97 MD (see Seamus Mark '02).
Alden Detwiler Perkins writes: "I married Tom Perkins in May 2001, and last November we became the happy and busy parents of twin girls, Sarah Ellen and Amy Elizabeth. We're living in Boulder, Colo., which is just about the last place on earth I would have expected to wind up, but we love it."
Michael and Bethany Shahinian Rich­man joyfully announce the May 16 birth of Samuel Thomas.
Josh Saypol writes: "I married Dori Pomerantz (Rutgers '95) in New Jersey on April 2. In attendance were Jon Gold, his wife, Kirsten Fermiglach, and, of course, the proud father of the groom, Bruce Saypol '63. We're living and plan to stay in central New Jersey, where I work as a senior business systems analyst and support Dori's event planning business." J
From the May / June 2006 Issue
Jonathan Carmel writes: "I married Dorothy DeWitt (Univ. of Texas '91) on July 9, 2005. We are living in New York City but were married on her family's farm on Lookout Mountain in Georgia. The weather was great for the ceremony, but as the reception started, the wind and lightning blew in and we were forced to make a mad dash to a nearby hotel. We had a fantastic time nonetheless." Wedding guests included Heidi Messer, Tim Cotter, Peter Barkan '93, Lenny Blum, Deb Ross '93, Wendy Salomon '89, Daniel Wolk '59, and Amy Wolf '90.
Charlie Glickman writes: "After getting my doctorate in adult sexuality education last year, I've been continuing to work at Good Vibrations as well as taking a new position as director of education at the Center for Sex and Culture. Along with setting up the wireless network and putting furniture together, I'm setting up a continuing education program on sexuality for therapists, coordinating the workshop program, and overseeing our outreach project. Check us out at www.sexandculture.org. I'm also teaching a course on sexuality this summer at John F. Kennedy Univ. I'm still living in Oakland, Calif., with my partner, Elizabeth, and the two cats who own our house and graciously allow us to live there."
Betsy Hyman Hoffmeister writes: "Rebecca Rozsa swam peacefully into the world in a tub in our living room on Feb. 5, 2005. Big brother Isaac was there to help and cut the cord. All of my work as a birth doula, natural childbirth educator, and La Leche League leader came into play. In addition to my full-time mothering and volunteering, I also write grants for the Chief Seattle Club, a social service agency for urban American Indians. Our family moved into our dream home. For the next thirty years or so, visit us at 6048 26th Ave. SW, Seattle, 98106, where my husband, Jerry, is building his dream orchid greenhouse. Our eight chickens and two ducks and organic garden will provide you with a nutritious breakfast! Has anyone seen Debbie Hirsch, Pat Heavey, or P. Carl Hay?"
Pat Kelleher writes: "The Greyhounds hockey team, led by Mike Brewer, Paul Stravato, and Kevin Burke, completed an undefeated weekend at the USA Hockey tournament in Las Vegas this past February. The squad also featured Brendan Lynch, Todd 'Beeks' Vandam, Pat Kelleher, Sean Patrick, Jeff Schmitz, Craig Pho, Tom Frye, Dave Bolduc '91, and a local Neil Diamond impersonator as the goaltender. The management team of Anthony Preisano, Phil Campisi and Tom Holleb ensured that all on- and off-ice activities ran smoothly."
Peter Kosann was named president and CEO of broadcaster Westwood One.
Katherine Quinn writes: "My husband, Matt, and I welcomed twin girls this past summer. Julia Elizabeth and Rachel Grace (we call her Grace) were born on Aug. 16, 2005. The girls and our 3-year-old son, Anson, are keeping us busy day and (unfortunately) night! Sleep deprivation aside, life is good here in Middlebury, Vt."
From the March / April 2005 Issue
Mona Mirapuri Advani and Aneel had a baby boy, Anand, on July 13, in Mountain View, Calif. After getting married in 1996, the couple spent eight wonderful years in the San Francisco Bay Area before moving to Boston, where Aneel is working at Children's Hospital.
Dan Brotman writes: "I married Amy Johnson (UT '92) in August in a small ceremony in Austin, Tex. I was promoted to online marketing manager at Callaway Golf. Friends needing golf equipment can e-mail me."
Cynthia DeRos aand her husband, Nelson Ortiz, announce the Oct. 8 birth of Cruz Manuel Ortiz. Cruz joins big sister Ana Linda. Cynthia writes: "We are doing really well."
Leslie Gomez writes: "I am finally writing to announce the birth of Leah Elizabeth Sax—three years after the fact! Born July 3, 2001, she joined her now 6-year-old big brother Andrew James. Working full time and raising two inquisitive young children leaves little opportunity for timely birth announcements. My husband, Richard Sax, and I are still with the Philadelphia District Attorney's Office. Rich, a longtime veteran of the homicide unit, has been promoted to director of training. I am now a senior prosecutor in the family violence and sexual assault unit, where I focus primarily on cases involving long-term sexual abuse of young children. My husband is a member of the Elk Mountain Ski Patrol in northeastern Pennsylvania, which allows the entire family to be on skis from December through March, except for Mom—I'm on a snowboard." Pamela Moses Huggler writes: "My husband, Erich, and I are thrilled to announce the Oct. 6 birth of our daughter, Emma Margaret. She joins her older brother, Alexander, 2."
Sylvie Mortimer and Paul Cachion happily announce the Sept. 6 birth of Mia Mortimer Cachion. "She and her sister, Zoe, are getting along wonderfully if 'I love you, Miabia. She's so cute!' is any indication."
Elizabeth Sacheli, daughter of Frank Sacheli '70 and Pauline Smith Sacheli '71, and granddaughter of David A. Smith '49 writes: "Celebrating Brown reunions has become a family affair. Last spring my father and I marched with my grandfather at his 55th class reunion—and we plan to return for my father's upcoming 35th, and later my 15th. Recently I had a Brown reunion of a different sort. I work at Middlebury College in Vermont, where we celebrated the dedication of a magnificent new library on a pictureperfect New England fall day. The dedication speaker was none other than former Brown president Vartan Gregorian. I have always had strong feelings toward President Gregorian, not only because he arrived at Brown alongside my freshman class, but also because of his signature mix of fierce intellect and warm humanity. His speech at Middlebury brought all those feelings back to the surface again. He spoke eloquently about the value of libraries, the nobility of providing a home for words and thoughts, and delivered it all with a terrific sense of humor. The audience was won over by this thoughtful, honorable, and warmhearted man. It made me feel proud to be a Brown alum. I caught up with President Gregorian after his speech and he greeted me with his trademark bear hug."
James Schroeder and Sue Meyer welcomed daughter Audrey on May 6. She came home on May 8, which was her big sister Olivia's 2nd birthday. What a present! James and family live in Seattle, where he works on regional salmon conservation planning.
From the November / December 2004 Issue
Liza G. Cooper writes: "For the past three years I have worked for the March of Dimes overseeing the national rollout of NICU Family Support in thirteen cities. The project provides information and comfort to families with a premature or sick baby hospitalized in a newborn intensive care unit (NICU). I previously worked as a NICU and high-risk obstetrical social worker for six years. I continue to write poetry and short stories and draw."
John Iceland '97 PhD writes: "My wife, Jeannie, and I had our second child, Mia, on June 18. She joins her big brother, Jakob, 2. I am a sociology professor at the Univ. of Maryland, teaching and researching poverty and residential segregation." Glen Mays writes: "After four years of inside-the-Beltway policy research, I've moved to Little Rock to take a job as associate professor of health policy at the Univ. of Arkansas for Medical Sciences and at the university's new Clinton School of Public Service. The river, and life in general, runs a little slower and deeper down here."
Rachel S. Moore is the new executive director of the American Ballet Theater (see Arts & Culture, this issue). She previously directed the Center for Dance Education at the Boston Ballet and was a professional dancer until the age of 24, when an injury ended her career.
Michael Polonsky '92 and his wife, Andrea, announce the birth of Benjamin Paul. Benjamin arrived July 16, at 9:59 p.m., just in time for the start of that night's Red Sox game. Mike and his wife live in Red Sox Nation, or more specifically, in North Andover, Mass.
Naomi Sachs is the recipient of a communication award of merit from the American Society of Landscape Architects for her therapeutic-gardens database. Get more information at www.asla.org/awards/2004/04winners/entry346.html.
Justine A. Stamen married John Arrillaga Jr. (Stanford '92) on July 17 in Los Angeles. Helping celebrate were Jean Bae, Lisa Chick '93, Claudia Scharff Dunn '96, Tim Dunn '96, Stacy Grossman, Eric Horne, Mark Jaffe '96 (Justine's stepbrother), Adam Kulick '91, Andrea Scharff Perry, Brad Ramberg '85, Josie Robins, Chad Ruble '93, Peter Shakow, and Lisa Smith Trollback '85.
From the September / October 2004 Issue
Navah Perlman Frost and her husband, Robert, welcomed the May 25 birth of their second daughter, Tzipora Liat. Navah reports that their first daughter, Aviva, "recently declared she does not want to be a big sister anymore. Tzipora is contemplating a restraining order."
Douglas Idelson (see Joyce M. Oen-Hsiao '97).
Yeuen Kim '96 MD and Tony Lee '96 PhD announce the April 14 birth of Emily Aijoon Lee. They write: "She is a blessing, although her brother Ben was hoping for a puppy."
Sanjay Rao '96 MD writes: "On April 22, my wife, Ruta, and I had our first child, Shi?vani. I am an assistant professor of ophthalmology and director of cornea and refractive surgery at the Univ. of Chicago. Ruta is finishing a hematology and oncology fellowship at Rush Presbyterian Hospital. We see Urjeet Patel regularly as he also lives in Chicago with his wife, Aloka, and son Tushar. We plan to see Mehul Patel and Shantanu Surpure this summer at a wedding in Chicago."
Janis Marcis Voldins married Jennifer Anne Auer at St. Paul's Chapel at Columbia Univ. in New York City on May 1. A reception followed at Tavern on the Green in Central Park.
From the July / August 2004 Issue
Eric Horne and Valy Steverlynck '93 write: "We are enjoying life in Freeport, Maine, where we own and operate an oyster farm. Always close at hand is our two-year-old son, Maximo. We would love to hear from old Brown friends. Come and visit—we're only four minutes from L.L. Bean."
Renée Johnson writes: "I have established an online travel agency at http://www.ytbnet.com/blessed2blesstravelagency. Big trips, small trips, three-day getaways, fourteen-day exotic adventures, trips by land, sea, or air—you name it and we can book it."
Sean Sapone writes: "I'm taking some time off to earn a master's in public policy at Harvard and am having fun just being a student again. I live in Washington, D.C., and commute on the weekends. I would love to see friends or Brown alums in Washington or Boston."
Allison Wiese, of Houston, was one of ten artists selected for the 2004 Sculpture at Evergreen exhibition at Johns Hopkins's Evergreen House. Her piece, an installation entitled Flock, will include a flock of live sheep, invoking the influence of landscape architect Frederick Law Olmsted on the design of the historic home's grounds. The show will be on display through Sept. 26.
From the May / June 2004 Issue
Kwame Campbell (see Paul Lowe '82).
Julian Chan writes: "I still work for a large distributor of software and games and one of the premier online marketing firms in southern California."
Garry Clymer writes that he is now a rabbi. He and his wife, Yafit Shua, are working on advanced degrees. They are the parents of four children and are expecting a fifth. He is using his Russian skills to work with Jewish émigrés to Israel from the former Soviet Union.
Peter LoGreco writes: "On Sept. 13, Sienna McLean (Smith '90) and I were married in Calais, Vt. Friends from Brown in attendance included David Odeh, Debra Paoli Odeh, Kevin Brown, and Pat Simen '93. Sienna and I live in Los Angeles, where we both work in film and television. We are also working together on an independent documentary about African and Muslim refugees being resettled in rural Vermont."
Elizabeth Claffey McEvoy and Stephen McEvoy '86 announce the June 19 birth of Lindley Margaret McEvoy, who joins big brother Thomas, 3.
Matthew Newton writes: "On a beautiful late summer's day last September, I married Caroline Redmond (Cantab) in Henley-on-Thames, England. Charles Perry was the best man, and Teodoro Alban '90 and Freddy Bruce were ushers. Other alumni in attendance included Samantha Grieve Hammer '93, Glen Roberts '91, Nadine Currimjee '93, Alison Appel, Julien Sevaux '91, and James Mayhew '93. I have decided to give the career in law a break and travel the world with my wife for the next six months. Then perhaps we'll settle back in the U.S. for a while."
Scott Norris writes: "Greetings from Iraq! I am working for the Coalition Provisional Authority in Baghdad, in the Governance Office of the Governorate. My Army Reserve civil affairs unit got activated last year and here we are for a year (or more, but hopefully less). Because I teach government classes to high school kids as a civilian, the Army decided I was qualified to teach democratic government to the Iraqis. I currently work with the three advisory councils in the Governorate of Baghdad. It is amazing what has been accomplished here since July, and it is truly a testament to the efforts of the Iraqi people. We, the Iraqis, the soldiers, and the State Department, are all working hard to meet the midyear deadlines and elect a mayor and a governor. Some of it is pretty cool—I met the heir to the Iraqi throne and helped create the criteria for determining the mayor—and some of it is pretty wild—roadside bombs and 'celebratory' gunfire—but it is a great experience. If any alumni are here in the 'palace,' look me up!"
Jesselyn Brown Radack and her husband, Dan, announce the Dec. 28 birth of Tenlea Whelan, whose big brothers, Jacob, 6, and Sam, 4, "are thrilled to have a little sister." Jesselyn writes that she appreciates the support she has received from the Brown community following her objections to the Justice Department's handling of "American Taliban" John Walker Lindh's case. Visit cradl.info for more information.
From the March / April 2004 Issue
Bill Ciraco married Alyse Forcellina on Sept. 27. In attendance were fellow Delta Phi brothers Jim Bisson '91, Eric Bommer '91, Fred Cooper '91, and Mike Geroux '91. Francisco Salva also made the trip from San Francisco.
Kim Way Henke and her husband, Steve, announce the Oct. 7 birth of Samuel Thomas, who joins 3-year-old brother Will.
Catalina Hoyos-Lago, Mark Robinson '91, and their daughter Anika are thrilled to announce the Dec. 9 birth of Kate in Cali, Colombia.
Josh Jones (see Stephen Filler '69).
Tasha Adams Nelson reports that she just signed with the Liz Hernandez Gallery in Tucson and her first contemporary gallery exhibition is scheduled for next December. In March the gallery will host a group show entitled "Human Form" with some of her nudes and portraits. Tasha and her husband, Skya Nelson, have been living in Tucson since 2001. She has been doing microbiology and electrophysiology research at the Univ. of Arizona. Tasha writes that she sees most of the 1989–92 women's rugby team on Martha's Vineyard for Memorial Day or in California visiting Kristen Connell Pierce '93 and husband Jon, who had their first child, Max, this fall.
From the January / February 2004 Issue
William Baker has been hired by Alliant Partners, a mergers and acquisitions adviser to technology and life sciences companies. William was previously senior associate with Bank of America Securities' Private Equity Group.
Kristen O'Loughlin Daniel and her husband, Jeff Daniel '91, announce the May 21 birth of Clementine Marie. She joins big sister Lily, 2.
Wan-In Koo has received a diploma in family practice from the American Board of Family Practice.
Craige Ruffin and Shellie Wood (University of Illinois) were married on Sept. 12. Classmates at the Philadelphia ceremony included Kelly Brown; Colleen Dunne; Rob Grossberg '96 M.D.; Resa Lewiss; Marc and Debbie Perlman Osofsky; Susan Soest; Jeff and Robin Peduzzi Sumner; and Eli Yashar.
From the November / December 2003 Issue
Sayantani DasGupta writes: "My husband, Boris, and I are happy to announce the birth of our son, Kirin DasGupta Mueller, in September 2002. We are living on the east side of New York City."
Kevin Epstein and his wife, Amy Jervis '91, announce the Aug. 13 birth of Natasha Joan Jervis Epstein.
Rebecca Levenson Ravel and her husband, Stephen, announce the March 20 birth of Zachary Paul. Rebecca writes: "I've been enjoying my time away from the practice of law to spend time with Zach here in San Francisco."
Arlene Rogachefsky, of Edgewater, N.J., writes: "My husband, David, and I are thrilled to announce the July 5 birth of our first child, Mitchell Harris Black."
From the May / June 2003 Issue
Mary Ann Campo married Pierre Sorel on Oct. 26 in her hometown of Amherst, N.Y. The two met in their freshman unit in Champlin Hall. Wedding guests included A. Silvia Pincov Fabrizio and Bob Mander '95 Sc.M., who were members of the wedding party; Mona Wagle Bargnesi '93; Susan Barvenik; Tim Cotter; Kim Couranz; Jim Dand; Liz Engelman; Christian Frenes '91; Natasha Fried; Leon Friedlander; Steve Lee; Tara Levine and her husband, Jim Rooney '89; Alexandra Marshall '93; and Kimmo Tammela. Mary Ann is a junior partner in the corporate department of Hale and Dorr. She is taking a sabbatical in London. Pierre is an equity research analyst at Fidelity Investments in London, where he has lived since earning his M.B.A. in 1998 from INSEAD in France.
Darren Rosenberg writes: "After spending six years as a litigation attorney in southern California, I launched a new, premium, polarized-sunglasses brand with my brother, Steve, a former Oakley executive. Our company, Kaenon Polarized, enjoys a unique design collaboration with Alain Mikli, the French eyewear design legend. Many thanks to good friends from the class of '92 for their professional assistance and support, including Chandos Erwin, Brian Doyle, Chad Nelsen, Jonny Protass, Leon Richter, and Kevin Hall. Visit us at kaenon.com." Shonica Tunstall (see Paige Cokos '97).
From the March / April 2003 Issue
David Brown writes: "I am a chief resident in otolaryngology at the University of Michigan and will be a pediatric otolaryngology fellow at Boston Children's Hospital starting in July. I am a founding member and principal flutist of the Life Sciences Orchestra. Concertmaster Zach Rubin '95 was featured at our January performance."
Sean Dolan writes: "I regret having to miss the 10th reunion. I was fulfilling a lifelong dream of hiking the Appalachian Trail from Georgia to Maine and couldn't get off the trail in time to get back. I would love to hear from classmates whom I missed."
Yvette Gordon married Demian Jennings on Oct. 5. Yvette is an employment attorney with Proskauer Rose in Newark, N.J. Demian is a quality engineer with Marcal Paper Mills. Daria Brooks, Karen Young, and John Morton '90 read passages during the wedding ceremony. Other guests included Lisa Haley Huff, Rhonda Boyd, Janice Cruz Rowe, Kristi Mitchell Rojas, Monique Turner Robinson, Nina Guercio '93, Joelle Murchison Hayes '95, and Joseph Osborne.
Pamela Moses Huggler and her husband, Erich, announce the Aug. 4 arrival of son Alexander Taft.
Sylvie Mortimer and Paul Cachion announce the Sept. 19 birth of Zoe. Sylvie writes: "We're a bit sleep-deprived but happy to report that everyone is healthy and doing well."
Andrew Rosen writes: "I am still recovering from the June 3 birth of my son, Braden James. Braden joins big brother Blake, 3."
From the November / December 2002 Issue
Nishi Harvey writes: "My wife, Mrinal (Mia) Acharya, and I are happy to announce the July 20 birth of our daughter Anya Sujata. Anya is our third (and last!), following Om, 1, and Aris, 4. We are living outside Buffalo. I am completing my residency training in anesthesiology."
Cassandra Choi Nelson writes: "My husband, Joe, and I wouldn't have missed the reunion but for a very good reason: the June 5 birth of Bennett Edward Nelson. We hope to make it to the next one so Ben can get to know the campus."
Jason Pankau and Jen Drake '93 announce the May 29 birth of Jaden John Pankau. He joins brother Jarod Taylor.
Elysabeth Bidwell Ray '93 M.A.T. writes: "My husband, Dustin Shon Ray, and I are overjoyed to announce the arrival of Jackson Shon Ray. He joined us on April 22, the day before his dad's birthday. He can't wait to meet future classmates Evan Jones, born to Evander Jones '93 and his wife, Ashley, in July; and Alexander Huggler, born to Pam Moses Huggler and her husband, Erich, in August."
Tom Romano (see Marshall H. Cohen '54).
James Schroeder and Sue Meyer announce the May 8 birth of Olivia Grace. James writes: "Sue and I are juggling back-to-back leaves from our jobs in salmon-conservation planning to tackle the challenges of parenthood."
From the September / October 2002 Issue
Matthew L. Albert has won the Amersham Pharmacia Biotech and Science Prize for the North America Region for an essay about his research on the immune system. He is a clinical scholar at the Rockefeller University.
Michelle Miller Day and Brian Day '91, of Franklin, Mass., announce the April 25 birth of Tyler Christopher. He joins big sister Courtney, 2.
Cynthia DeRosa and Nelson Ortiz announce the May 28 birth of Ana Linda. Cynthia writes: "I was excited that I was feeling well enough to attend Campus Dance a few days before her birth but was even more excited to catch up with classmates, especially Mike Donaghey, Bill O'Brien, Tom Blandford, and Meredith Chimerine Camp."
Phyllis Hwang writes: "I am working in Kosovo for the United Nations and regret missing the reunion. Does anyone have news of the wayward Dexter K. Flowers '93?"
Tara Brennan Primis and Craig Primis '91 announce the March 1 birth of Luke Henry in Washington, D.C. They write: "Luke and his big brother, Sam, 2, had a great time at Mom's 10th reunion."
Janice Cruz Rowe and her husband, Len Rowe, announce the Jan. 17 birth of Jasmine Alexis. Jasmine joins big brother Lenny, 7. Janice is on maternity leave from McKinsey & Company.
Katie Lott Schnorr and her husband, Paul, announce the March 12 birth of Cecelia Carolyn. Katie and Paul live on a farm in Door County, Wis. Katie teaches first grade in the Sturgeon Bay public schools.
From the July / August 2002 Issue
Marc E. Babej writes: "I've founded my own New York CityТbased marketing consultancy, Reason, Inc. Most recently, I had been senior vice president/planning director at the advertising agency D'Arcy Masius Benton & Bowles."
Michael Huttner is a founding partner of the law firm Foster, Graham & Huttner.
Jonathan and Jennifer Weiss Lederman announce the Oct. 3 birth of Juliana Rebecca. Big brother Joshua turned 2 in June.
Katie Lott Schnorr and her husband, Paul, announce the March 12 birth of Cecelia Carolyn. The family lives on a farm in Door County, Wisc. Katie teaches first grade in the Sturgeon Bay public schools.
From the May / June 2002 Issue
Report from reunion headquarters: "Reunion plans are complete. We hope to see you at Brown for a great weekend May 24-27. Join us at your class events, Campus Dance, the Pops Concert, and the Commencement March. Register at alumni.brown.edu. If you haven't received your reunion mailing, please contact (401) 863-1947; reunions@brown.edu."
Andrew Pierce and his wife, Sandra, announce the Jan. 24 birth of their first child, Samantha Kaylee. Andrew is a corporate and technology attorney with Kilpatrick Stockton in Atlanta.
Kim Jones Scott and her husband, Peter Scott, announced the Halloween birth of daughter Carolyn Mackail Scott. Kim writes: "Carolyn joins big sister Elizabeth Hayden Scott, 2. After two years in Lund, Sweden, we have settled in northern Virginia. Peter is working for Exostar, an online aerospace industry exchange, and I am taking time off from consulting to do mom stuff."
Elizabeth Hobson Thapaliya and her husband, Shreehari Thapaliya, announce the June 5 birth of Sam Hobson Thapaliya. Sam is already a veteran flyer, having traveled to Nepal to visit family. Liz works for the Girl Scouts and in February planned to move from Minnesota to Chesapeake, Va.
From the September / October 2000 Issue
Elizabeth "Liz" Freedman '96 M.D. and her husband, Trey McPherson, announce the birth of Frances on April 16. Liz writes: "We are happily watching her grow here in West Hartford, where I am finishing a family- medicine faculty development fellowship. Trey continues biology research at the University of Connecticut Medical School."
Elisa K. Ross has joined Healthcare for Women Only, a medical practice offering gynecology, obstetrics, and infertility counseling in Pottstown, Pa.
Shane Spradlin, of Washington, D.C., writes that he married Anna Lincoln in Romeo, Mich. Guests included Heath Brackett, Ivar Bazzy, Joe Proctor, Kathryn Tresness, Cara Foldes Canfield, Jon Carmel '93, Susan Robohm '93, Reuven Cohen '93, Eddie and Heike Lueckerath Malakoff, Elizabeth Hobson, Rebecca Levenson, Brian Burba, Sang Lee, and Dana Singiser. Shane works in the general counsel's office at Nextel Communications. Anna is a lawyer with Latham & Watkins.
From the July / August 2000 Issue
Suzzara Chace Durocher and her husband, John, announce the birth of Jack Armstrong Durocher on Feb. 5. Suzzara writes: "Jack is our first child and seems to be settling well into his new home. He has both his parents pretty well trained! Last August I attended the wedding of Karen Cameron to Joe Gershman at Princeton. The happy couple lives in New York City."
Andy Greer celebrated the publication of his first book of fiction, How It Was for Me (Picador), with a nationwide book tour that ended in Providence with a reading during Commencement weekend. He planned to stop at various places in May, including A Clean Well-Lighted Place in San Francisco, A Different Light in Los Angeles, Temple Bar in New York City, and Politics & Prose in Washington, D.C. He hoped to see old friends along the way. Check out his book on Amazon.com.
George Lai writes: "After graduating from the Ohio State College of Medicine, I met Dorothy Nguyen (U.C. Irvine '92) at the U.C. Irvine Medical Center, where we were both internal-medicine residents. We finished in 1999 and passed our boards. Then we took a year off and got married in January. Enoch Choi '96 M.D., Gary Lai '96 M.D., and Joseph Chen '96 M.D. attended the wedding. We both plan to attend the Stanford School of Medicine, where I will be a fellow in nephrology and Dorothy in hematology and oncology."
Emma Bermingham Lopez and her husband, Jose, announce the birth of Maximilian Diego Bermingham Lopez on April 26, 1999. Emma works part-time as an assistant vice president of Centre Solutions in Bermuda.
Yvonne Mark '97 M.D. announces her engagement to Robert Sokolic '91, '96 M.D., of New York City. Yvonne, daughter of Roger Mark '70, '76 Ph.D. and Hon Fong Louie Mark '69, '74 Ph.D., of Barrington, R.I., is a family-medicine resident at Memorial Hospital of Rhode Island. Robert, son of medical doctors Irvin and Joyce Sokolic of Princeton, N.J., is a hematology/oncology fellow at the Memorial Sloan Kettering Cancer Center in New York City. Both Yvonne and Robert were former Howard Hughes scholars at the National Institutes of Health in Bethesda, Md. They plan to marry in the summer of 2001.
Marc Osofsky was named vice president of market development at Frictionless Commerce in Cambridge, Mass., where he is responsible for strategy and business development.
Jason and Jen Drake Pankau '93, of Norwood, Mass., announce the birth of Jarod Taylor on Nov. 29. Jason is pastor of a Willowcreek Association church in Newton, Mass., and a part-time consultant in New York City.
Natalie Poon writes: "I'm happy to report that I'm completing my educational career once and for all (okay, maybe a cooking class here or there). I received my M.B.A. from Wharton this spring. I'm returning home to the San Francisco Bay Area and look forward to bumping into Brown folks out there."
Anthea Stables Hebert writes: "I married French Canadian Donald Hebert on March 4 at Black Butte Ranch in Oregon. The wedding was small and joyous. My sister, Lara Stables '89, caught the bouquet! To celebrate, Donald and I traveled in Bali and Lombok and relaxed on the wonderful island of Gili Trawangan. We met at the Matinee Francaise social group in Portland, Ore., in August 1998."
From the May / June 2000 Issue
Tom Condon writes that he has been promoted to director of operations services of global solutions at Radiant Systems. He and his wife, Christy, have one child.
Yvette Cuca, of New York City, writes: "On Sept. 25, I married Seth Bromberger (William and Mary '92) at the Congressional Club in Washington, D.C. My older brother, Roberto, officiated at the ceremony, which was short and sweet. Guests included Angie Simpson, Jesselyn Brown Radack, Melissa Bowen, Raoul Meyer, Rachel Balsam, and my mother, Janet Melei Cuca '61."
Andy David, of Bristol, R.I., was appointed operations consultant for Sansiveri, Kimball & McNamee's management-consulting services group. He was previously a telecommunications consultant at AT&T Solutions Consulting.
Matt Dunne was chosen to head AmeriCorps*VISTA, a branch of the AmeriCorps national service program. Matt is majority whip in the Vermont House of Representatives, to which he was elected in 1992, and is a software executive at Logic Associates, Inc.
Sue-Yin Goh writes: "I moved to Singapore in August after six years in Kuala Lumpur, Malaysia. I'm still a copywriter, now at Publicis-Eureka. The Singapore alumni are held together by Al Hakam '56. In November we had a mini-reunion of sorts when Perry Yuen got married. Al, Patricia Yuen '89, Hak Bin Chua '89, David Chung '94, Michael Liang, I-Pin Chua, Peter Tan, Arthur Chai, and I had a blast.
Heather Hillman, of Bryn Mawr, Pa., writes that she graduated from M.I.T.'s urban-planning program in June 1999 with a master's in city planning. She works in the Philadelphia area, spearheading a historic restoration campaign.
Yvonne Mark '97 M.D. announces her engagement to Robert Sokolic '91, '96 M.D., of New York City. Yvonne, daughter of Roger Mark '70 and Hon Fon Louie Mark '74 of Barrington, R.I., is a family-medicine resident at Memorial Hospital of Rhode Island. Robert, son of Irvin and Joyce Sokolic of Princeton, N.J., is a hematology/ oncology fellow at the Memorial Sloan Kettering Cancer Center in New York City. Both Yvonne and Robert were former Howard Hughes scholars at the National Institutes of Health in Bethesda, Md. They plan to marry in the summer of 2001.
Pamela Moses writes: "On Oct. 16, I married Erich Huggler (Colgate University '91) on Martha's Vineyard, in the town of Edgartown, Mass. We now live in New York City."
Cassandra Choi Nelson married Joseph Keyes Nelson (University of Colorado at Boulder '87) in Zihuantanejo, Mexico. They were joined by 100 relatives and friends eager to venture south of the border in search of romance and tequila. Guests included Melissa Nothnagle '93, Tiana Wertheim '93, Melanie Guy Norall '93, Jenny Rosenberg, and Paige Fisher. Cassandra writes: "We live in Los Angeles, but look forward to retiring soon and traveling the globe in search of long-lost Brown friends."
Tara Brennan Primis and Craig Primis '91 announce the birth of their first child, Samuel Joseph, on Dec. 8. Tara writes: "Sam has received many alumni visitors, including his grandmother, Maria Martins Brennan '79 A.M.; uncle Larry Primis '86; and friends Seth Kalvert '91, Matthew Hoffman '91, Bob Weiman '91, Cara Joseph Weiman, Gayle Weiswasser '91, and Nel Eland Ellwein. Sam already has a favorite Brown T-shirt and two Brown teddy bears, and once he gets a little bigger he will wear his Brown jogging suit."
Zoe Sullivan writes that she has returned to Brown to complete her bachelor's in development studies.
John L. von Kaufmann writes that he moved to New York in August to begin a three-year assignment with the Canadian Mission to the United Nations relating to human rights, humanitarian affairs, and international legal issues. .
Marcus Wolsdorf writes that he launched a start-up in Germany that offers residential mortgages over the Internet.
From the March / April 2000 Issue
Brian Day (see Michelle Day '92).
Mark E. Graycar writes that he opened his own chiropractic practice in Boulder, Colo.
Richard Halstead, of London, and his wife, Lulie, announce the birth of Daniel James on July 15.
Matthew Hoffman and Ellen Lurie Hoffman (Vassar '90), of Bethesda, Md., announce the birth of Celia Lena Hoffman on July 3. Matthew writes: "Celia already has a Bruno varsity letter sweater, which we hope is a precursor to her glory days on the playing fields of Brown."
Lori Jackson writes: "I attended the wedding of Lynne Brocklesby and Scott Greenberg at the Parker House Hotel in Boston. Guests included Naomi Suzuki, Masami Suzuki, Lisa Baute '97 M.D., and Neel Shah '90. We had a great time catching up and celebrating. Though we are spread across the country, we still keep in touch and can't wait until the next reunion."
Katherine Marx received a scholarship from the Nurses' Educational Funds.
Hanna Tikkanen Merk and Axel Merk '91, '92 Sc.M., of Munich, Germany, announce the birth of a daughter, Helena, in February 1999 in California. She joins big brother Felix, 2. Godparents are Natasha Fried '92 and Ronald Antony '91, '93 ScM.
Anne MacMillan Pedrero married Robert Pedrero (Dartmouth '88, Stanford Business '97) in San Francisco on Sept. 11. She writes: "We were introduced by Katherine Watson and Jack Herndon, who was Rob's roommate after business school. Jack works at a start-up in San Francisco, and Katherine lives in New York City and teaches third grade at the Chapin School. We had lots of Brunonians at our wedding. My uncle, Duncan MacMillan '53, looked very handsome in his MacMillan plaid kilt as he walked me down the aisle. Our wedding party also included Alison Ranney, of Seattle, who came with her new husband, Erik Birkerts, and Ashley Gordon Jacobs, who came with her husband, Bruce, and their newborn, Alexa. Other guests included Courtney Carr, Elle Buchness Ohleyer, Karen Wilder Brodsky, Betsey McKlveen Madden '92, Stephanie Gold, David Mendel, Sarah Bower Bua, Ned Gibbons '90, Ricky Delgado '93, Orlando Bravo '92, and Sara Hennessey Berney '92. After a wonderful honeymoon in Hawaii, Rob and I now live in San Francisco, where he's working on a start-up and I'm finishing my second year at Stanford Business School."
Andrew Todd Rosen (see Robert J. Rosen '63).
From the January / February 2000 Issue
Sayantani DasGupta has published Her Own Medicine: A Women's Journey from Student to Doctor about her experience of becoming a doctor in the 1990s. She is a social pediatrics resident at Montefiore Hospital in New York City.
Elyse Dashew and her husband, Todd Beveridge, live in Charlotte, N.C., where they are raising their daughter Emma (born in April 1998), gardening, and otherwise working hard. "If you're a long lost friend, please look me up," Elyse writes.
Philip Deitch and Deborah Brant-Deitch announce the birth of Benjamin Brant Deitch on April 29. He joins his older sister, Sarah, 4. Debbi is in the last year of a pediatric residency at Long Island Jewish Hospital, and Philip is working in benefits consulting.
Lucia Murphy Jaccaci (see Heidi Carter Pearlson '91).
Albert Sipzener received his M.B.A. from Columbia and is an associate in the corporate finance division of Patricof & Co.
Jochen Wermuth writes: "After working as an adviser to the Russian government from 1993 to 1997, I became director and member of the managing committee of Deutsche Bank Moscow. Since early 1999, I have been CEO of a newly formed partnership that includes former CSFB and Deutsche Bank staff. We focus on distressed-asset management and mergers-and-acquisitions."
Chris Whittier, of Raleigh, N.C., writes that he is working on his Ph.D. in population medicine at the College of Veterinary Medicine at North Carolina State. He is moonlighting as a relief veterinarian at the Duke University Primate Center. He writes: "My research involves diagnosing infectious diseases in wild great apes. I'm in touch with Seth Berry '91, who is still a teacher in New York City, and Gary Sousa, who is in charge of public relations at the Forman School in Connecticut. I caught up with Michael Peterson '91, of New York City, at a wedding in Massachusetts this spring. I had a few beers with old Emery-Woolley pal Steve Benson '90, who is happily married and living outside Providence."
From the November / December 1999 Issue
Cynthia DeRosa married Nelson Ortiz Denis of Caracas, Venezuela, on Feb. 20, in Manchester, Vt. The wedding was small, with only twenty-eight relatives and friends in attendance, including Jennifer Hunter. The groom's family came from Caracas and enjoyed the snow.
Eliot Fisk writes: "I qualified as a solicitor in England, Wales, and Hong Kong earlier this year. However, I quickly saw the light and left the law in August to join Merrill Lynch, where I will be working in the equity-capital markets group in Hong Kong."
Haera Hwang Lee and her husband, Edward (University of Illinois '92 M.D.), moved to Chicago last year and gave birth to their daughter, Chloe, on Jan. 6. Haera is a full-time mom in Lincoln Park, Chicago, after working in equity research at J.P. Morgan in New York City. Haera writes: "We live near Shaida Imani Lynch, my Brown roommate of three years, and her husband, Brian. Shaida and Brian had their first child, Sophia, on June 15, 1998, and were expecting their second in September. Shaida is a computer programmer, and Brian works for a start-up Internet company. I still keep in touch with Jane Park Kim and her husband, Stephen (University of Pennsylvania '91), who celebrated the birth of their first baby, Jordan, in June. Jane recently completed her internal-medicine residency at Columbia Presbyterian Hospital and is taking time off to take care of her son. Patty Tung Gaw and Kenny Gaw also had their first baby, Nicholas, in January. Nicholas is already learning to drink from a cup."
Peter ChiKeung Lee and his wife, Sharifah Faraliza, announce the birth of Seth Ameer Lee on Feb. 19. Peter writes: "Dad and son share the same birthday, twenty-nine years apart. I am a manager at the Kuala Lumpur office of Andersen Consulting and was on assignment in Jakarta, Indonesia, until October. I met up with Peter V. Chin Hong '97 M.D. and Linda Shiue '93, '98 M.D. when they were in Malaysia last year. I would love to hear from old friends."
Edward Moon, of Great Falls, Va., completed the M.B.A. program at INSEAD (The European Institute for Business Administration), located in Fontainebleau, France, in July. He joined the investment banking firm Salomon Smith Barney in London.
Sylvie Mortimer and Paul Cachion were married in June in Haverford, Pa. Wedding attendees included Pamela Moses and Dan Labrador '91, as well as Beth Mayland and Dennis Molnar '91, along with their son, Aiden.
Elysabeth Bidwell Ray '93 M.A.T. writes: "Great news - I've married Dustin Shon Ray, and while official wedding announcements say that he's ex - U.S. Air Force, works for Raytheon, etc., they tend to leave out the most important part: he's the most fantastic man in the world! We were wed at Easter, and we've had a crazy (emergency rooms, broken cars, leaking ceilings) and terrific first few months of marriage. Despite the fact that I grew up in Connecticut and he's from Tennessee, we married at Rosecliff in Newport, R.I. In addition to being one of the most romantic and beautiful places I've ever seen, we chose Rosecliff because it is near Brown. Our rehearsal dinner was a clambake on First Beach in Newport. Ushers at the wedding included Evander Jones '93, Jen Hershfang, and Pam Moses '93. Pam married Erich Huggler in October. Jen spent the summer in Tokyo and is currently attending Harvard Law. Evander is a vice president of First Union bank and has just purchased a house in North Carolina. Matron-of-honor was Loretta Lock Keese, my senior-year roommate. Her husband, Larry, was a groomsman. Tristé Coulombe '91, '95 M.D., was maid-of-honor. She has just finished her residency and began a full-time private practice in September in Maine. Jen Pankau '93, who is married to Jason Pankau '93, was a bridesmaid; Jen and Jason are expecting their first baby. Amy Cluley Cafaro, another bridesmaid, was my graduate-school roommate. Other guests included Jen Hurlbut '93, a lawyer who is engaged to a wonderful guy; Cat Serna '94, a lawyer practicing in Texas; and Pete "Buka" Ryan '93, whose wife, Myrna '95, could not make it to the wedding. Seth Blodgett and his wife, Sandy, attended from New Jersey, where they were teaching before heading back to Sandy's hometown of Quito, Ecuador, for the summer. Cord Thomas of Boston, one of Seth's senior-year roommates, was also present."
Lisa Resnek and Chris Wyett announce the birth of Henry Richard on June 23. Frank Resnek '61 is now a first-time grandfather and Majorie Denzer Flesch '36 is now a great-grandmother. Lisa and Chris moved from New York City to Boston, where Chris is an attorney at Goulston & Storrs.
Jeanne White and Travis Thornton (University of Denver '91) celebrated son Charlie's first birthday on May 3. Jeanne and Travis moved to Colorado from Oregon in 1997 after receiving their J.D.s. They were married in Redstone, Colo., in November 1998. Jeanne is executive director of a land conservation nonprofit that helps ranching families protect their land from development.
From the September / October 1999 Issue
Sharad Aggarwal is back in Sarajevo, working for the United Methodist Committee on Relief. He frequently meets other Brown grads who find themselves in the former Yugoslavia.
Amy L. Lawser married Sean C. Curran (King's College '95) on May 1, in Rumson, N.J. The wedding party included Susan Lawser Voss, Mazie Minehart Colen, and Michelle Inserra. Several other Brown alums attended. Later in May, Amy graduated from Temple University School of Medicine, and Sean graduated from the University of Pennsylvania School of Medicine. Both began internal-medicine residencies at the Hospital of the University of Pennsylvania in June.
Mee Moua married Yee Chang (St. Olaf '93) in February. Several Brown alums attended. Mee writes that it was a wonderful reunion.
Erik Nelson and Kai-Ching Cha were married on July 2, in Carmel Valley, Calif. They write: "We met toward the end of our freshman year and have been together ever since. That's ten years, and we'd like more of the same, please." Best men were the groom's brother, Alex '93, and Bronson Griscom '92. Alex is finishing his Ph.D. research on neural networks at the Oregon Graduate Institute in Portland. Bronson is conducting doctoral research on tropical-forest ecology at the Yale School of Forestry. He is engaged to marry Meredith Blodget (Middlebury College '92) in May. Maids of honor included Amy Armstrong '92, who is living on Cape Cod and working for an environmental consulting firm. Amy's mother officiated the ceremony. Several other alums were present. This fall Kai-Ching began her second year of law school, and Erik began his fourth year of a Ph.D. program in insect ecology, both at the University of California at Davis.
Chris Scianni, of New York City, is part of the 550 Music/Epic Records Group duo Dangerman. Their hit debut single is called "Let's Make a Deal," and their debut album, Dangerman, arrived in stores on March 30.
Lorin Wertheimer, of West Hollywood, Calif., writes that she has recently filed for unemployment insurance in the state of California.
From the July / August 1999 Issue
Kate Caldwell, Madrid, Spain, is teaching American studies at the Universidad de Alcal and researching her dissertation in history at the University of Chicago.
Liza Cooper, Manhattan, is a social worker in the neonatal intensive care unit at Mount Sinai Medical Center in New York City, and runs the Parents Sharing Family Support program. She writes: "The work can get pretty intense, but it is a wonderful balance of clinical work and creative programmatic opportunities." She is also drawing, writing poetry, and relishing the delights of New York City. Liza lives downstairs from Lisa Forman, who began her third year of pediatric residency at Mount Sinai Medical Center in July.
John Crouch has written Providence Newspapers and the Racist Riots of 1824 and 1831 (Cornerstone Books). He and his wife, Laura, have bought and moved into an eighty-year-old fixer-upper house in the Ballston section of Arlington, Va. John writes: "John Duquette '91 has published his first book, Adicora, Venezuela: The Gringo's Windsurfing Map and Guide (Cleveland Map Company)." More information about Duquette's book is available at http://www.adicora.com.
Jayne Gerson and Elliott Haut looked forward to celebrating their first anniversary this year. Lots of Brown friends joined them at their wedding last May in Ipswich, Mass. Jayne writes: "We had a great time - it was a beautiful day for our outdoor ceremony, ending with Elliott breaking the traditional glass and our guests releasing butterflies. We had the Jabberwocks perform, and they were fantastic. Everyone loved this singing tribute to our Brown beginning." Elliott is continuing his general surgery residency at Pennsylvania Hospital. Jayne is writing her dissertation on lemur social behavior observed in Madagascar.
Jonathan Lax and his wife, Jen Benjamin, have moved to Exeter, N.H. Jonathan joined the litigation firm of Nelson, Kinder, Mosseau & Satturley in Manchester, N.H., after three-plus years of practicing law in Boston. Jen is an occupational therapist with the Nashua public schools. They hope friends from Boston and elsewhere looking for a small-town retreat from city life will visit. Their housewarming barbecue was attended by Rick Patzman, Dave Borah, and Kara Kee. Elysabeth Bidwell Ray '93 M.A.T. writes: "Six years out of Brown, I have wound up in Maryland, an event I never foresaw. However, there are benefits. In 1996 I met my husband, Dustin Shon Ray, who was stationed at Fort Meade. We met during the famous blizzard of '96, and it's been all romance and storms ever since. We married this Easter, back up in Rhode Island. I am teaching at a fantastic school here, Glenelg Country School, and Dus, now a civilian, is working for Raytheon. Between planning a wedding, jobs, classes, and a very active involvement in our awesome church, life has been a little hectic, but I wouldn't change a thing - not even living in Maryland, although the Yankee in me cries out for home. I keep trying to send our best kids (I teach in the high school) to Brown, but Brown keeps rejecting them!
Anne Quinney, Chapel Hill, N.C., writes: "I'm finishing my Ph.D. at Duke in French literature. My last two years living in Paris have been amazing - even if my research is on 'ennui.'"
From the May / June 1999 Issue
Rhonda Boyd completed a Ph.D. in clinical psychology at the University of Iowa in the summer of 1997. She is living in Baltimore and doing a postdoctoral fellowship at Johns Hopkins.
Matthew Dunne was elected assistant majority leader of the Vermont House of Representatives. Matthew, one of the state's youngest lawmakers, becomes one of Speaker Michael Obuchowski's chief lieutenants.
Raymond Ku announces his engagement to Melissa E. Pantel (Bryn Mawr College '91). Their wedding will be Oct. 10 in New York City. After practicing media and intellectual property law for two years with the Washington, D.C., firm of Levine, Pierson, Sullivan & Koch, Raymond left the practice to become a law professor. Currently a visiting assistant professor at St. Thomas University School of Law in Miami, he recently accepted a position as associate professor at Thomas Jefferson School of Law in San Diego, where he will primarily teach constitutional law.
Sukjin Lim was married Nov. 8 in Seoul, Korea, and several Brown alums attended. The father-in-law of Brian Hong '94 officiated the wedding, as he is the founding senior partner at Sukjin's law firm. "My wife, Sumin, is an Asian art painter, and received bachelor's and master's degrees from Ewha Women's University in Seoul for bachelor's and master's degrees," Sukjin writes. "We went on a honeymoon to Las Vegas and Rio de Janeiro, and we also had an opportunity to meet up in Săo Paulo, Brazil, with Miguel Sieh '93 who is now with Monitor Consulting's Sao Paulo office."
Andrew J. Zahalsky '94 A.M., '96 M.D. announces his engagement to Amy Elizabeth Bittle (Tufts University '96). Andrew is completing his third year of an internal medicine residency at the Mount Sinai-New York University Medical Center. In July he will begin a hematology/oncology fellowship at Memorial Sloan-Kettering Hospital. After receiving her master's degree this year, Amy will be pursuing a career in social work for children with special educational needs. The couple planns a fall wedding.
From the March / April 1999 Issue
Janice Cruz-Rowe, Lisa Haley, Malik Sievers, Kenrik Duru, and Ron Pulley caught up for drinks, dessert, and shared memories at the Shark Bar in Chicago. Lisa attends the Kellogg School of Management and works at BT Office Products in Chicago. Janice and Malik were in town attending a conference sponsored by their employer, McKinsey & Co. Kenrik is in his last year of a medical residency at the University of Chicago. Ron just moved to Chicago to work for Allstate.
Ken Frauwirth writes: "After finishing my Ph.D. at the University of California, Berkeley, in December 1997, I gave myself a little vacation. I started with three weeks in Australia, then a week in Japan. I met up with my college roommate Heng-Yi Lin and his wife, Diana, for a week in China, and finished with a week in Hong Kong. I've put my favorite photos on my Web site: http://www.ocf.bekeley.edu/~frauwirt." Ken is now doing a postdoctoral fellowship in immunology at the University of Chicago. "But my sojourn here will be shorter than expected," he explains. "My boss has accepted a position at the University of Pennsylvania, so the lab moves to Philadelphia in the summer."
Eric L. Horne and Valy Steverlynck Horne '93 are always happy to hear from friends in the Boston area. Valy is a designer in an architectural firm, and Eric is an associate at a nonprofit management consulting firm.
Sylvie Mortimer writes: "Since my return from the Peace Corps (Mali, West Africa) over two and a half years ago, I have completed my master's in education at the University of Pennsylvania, met the man I am going to marry, and run a marathon. Paul Cachion (Dartmouth '89) and I were engaged on top of New Hampshire's Mount Washington on July 4. The wedding will be June 12 in Philadelphia, and we are planning to honeymoon in Vietnam." Sylvie is the associate director of entrepreneurship and business development at Opportunities Industrialization Centers International, for which she will be traveling to Africa to develop and evaluate micro-enterprise projects. She would love to hear from friends.
Kristen O'Loughlin married Jeff Daniel '91 on Oct. 31 in New York City. Many alums were on hand, and the wedding party included Carrie Cotter Walsh '98, Clay Walker, Tad Quill '91, and Alex Casdin '91. Ross Piro couldn't be there because he was backpacking in Asia. Jeff is still producing CDs and playing music, and Kristen is teaching at the School of the Future on 22nd Street.
Andrew T. Rosen (see Robert J. Rosen '63).
Eric Rothaus attended Bobbi Jakopin's marriage over the July 4 weekend. Many Brown alums attended, including best man Jonathan Huyck '90. The newlyweds spent three weeks camping in northern Michigan and are now back in Bloomington, Ind., where Bobbi is teaching high school and Mark is pursuing a Ph.D.
Pauline R. Seidler left her work at Ebsworths on Nov. 13, unsure where she was going next.
Jeff Sumner married Robin Peduzzi in September in Carlisle, Pa. James Schroeder was the best man, and Renee Schneider Kaplan was a bridesmaid. It was a mini-reunion, as lots of other Brown alums were also at the wedding, including Jeff's dad, Welles Sumner '65. Jeff writes: "Don't look for us in San Francisco anymore - after six years, we decided to pick up and move back East. Now we live and work in Philadelphia." Robin is a lawyer at Dechert, Price & Rhoads, and Jeff is starting his own technology consulting firm.
Janis Voldins graduated from F.W. Olin Graduate School of Business in December and has been a currency trader at Fidelity Investments in Boston since October 1997.
From the January / February 1999 Issue
Jane Beuth married Rabbi Brian Zachary Mayer (Tufts '92) on Feb. 15 in New York City. Many Brown friends were in attendance from 5-7 Euclid Street along with former associate dean of student life Toby Simon. Jane and Brian live in Los Angeles, where Jane has a psychotherapy fellowship in the department of psychiatry at Kaiser Permanente Hospital.
J.P. Bretl married Jennifer Ann Kumpitch (New England College of Optometry) on June 26 at St. Elizabeth's Church in Edgartown, Mass. The reception was held at the Lambert's Cove Country Inn in West Tisbury. Many Brown alumni were in attendance, including a number of brothers of Kappa Sigma. J.P. and Jenn honeymooned in Paris, Sardinia, and Corsica, and will live in Los Angeles, where Jennifer is an optometrist and J.P. will work for McKinsey & Company. In June, J.P. graduated from the Stanford Graduate School of Business and has been spending his spare time competing in Ironman triathlons in Australia, Canada, and Hawaii.
Julian L. Chan writes: "In July, I left my job as vice general counsel of Peritus Software Services to start my own venture capital business. I'm a founding member of the Wellspring Angel Fund, which invests in high technology software start-ups. I'm also president and managing director of the Hexa Incubator, which provides consultants to start-ups to help them go public. Also, I'm looking to contact Austin Wong and Linda Wu, because my friend Janet Chien (Cornell '92) wants to see them at their high school reunion."
John Crouch married Laura Elizabeth Walton (Oregon State University '94) on May 2 at Christ Episcopal Church in Ironton, Ohio. John Duquette was best man. John is a lawyer in Arlington, Va., practicing domestic-relations law and estate planning, and is cofounder and executive director of Americans for Divorce Reform, an organization that seeks to reduce divorce through cultural, social, and legislative change. Laura, a graphic designer and consultant, is communications director for the U.S. Industrial Council in Washington, D.C.
Sascha Dublin was in the first Teen Tournament Reunion on Jeopardy!, competing for a week with a few people from each of the first three years of the teen tournament. She was in the teen tournament in 1988, during her senior year of high school. The episodes aired in mid-November. Sascha is in her sixth year of an M.D./Ph.D. program in epidemiology at the University of Washington.
Mark Friedman see (Keelan Stern '89).
Leslie Gomez writes: "I am working as an assistant district attorney in Philadelphia. In June I married Richard Sax, a fellow assistant district attorney, and on Aug. 17, we gave birth to a son, Andrew James Sax. Lisa Yanek '91, Malcolm Horton '91, Jeff Reschny '95, and Jeannette Alvarez '94 were all in Philly for the wedding. Jeff and Jeannette got engaged this summer. Lisa is working in Baltimore and keeps busy skiing and playing roller hockey with Rich and me. Malcolm is temporarily in New York City after a long stay in Brazil, but will soon be heading for South Africa. Tonia Pullen Hickman was unable to attend the wedding due to the birth of her daughter, Zoe Alexis Pullen, on July 9. Reid Mihalko was also unable to attend due to his skyrocketing acting career - you might have seen him playing an evil nurse on Another World in September. Jon Bodow was also unable to attend the wedding, having just started work with IBM in Arizona and having to plan his Sept. 13 wedding to Keelan Stern '89."
Noah Green is on sabbatical from Sun Microsystems, where he is a software engineer, and is pursuing a master's degree in computer science at Columbia University. Noah writes: "I was awarded an M.S. fellowship and will be teaching one class in the fall. Here in New York City, I regularly see James Shipp, Akhil Unni '91, Shawn Wallace '91, and Andrew Rubin '91. Last year Akhil's wife, Ruth Sethi, gave birth to a beautiful baby girl, Sabrina. I also keep in touch with out-of-towners Sean Portnoy, Tom Romano, and Matt Specter '91."
Stacy Grossman is practicing law in New York City. This fall, she launched Legal Fiction, a company that provides legal research and consulting services to fiction writers. Visit the Legal Fiction Web site at www.legal-fiction.com.
Halley Wayne Lavenstein and her husband, Victor, welcomed their first child, son Sevrin Henry, on May 23. He is entertaining his relatives every day. Brown grad relatives include first-time aunt Jennifer Wayne-Doppke '88, and first-time grandparents Vera Samak Wayne '65 and Daniel Wayne '61.
John McCabe '93 A.M. and Heather Abrams (UC-Berkeley '91) were married Sept. 6 in San Francisco. The outdoor ceremony featured views of San Francisco Bay and the Golden Gate Bridge. Justice Mary Schroeder, mother of Carrie Schroeder '93, officiated. David Huber was best man, and Dan Clifford and Lara Tannenbaum were groomspeople. Many other Brown alums attended the wedding.
Scott A. Norris writes: "I am starting my third year as a high school social studies teacher in Pembroke Pines, Fla., where I am also an assistant coach for football and wrestling. This year I have moved up to the AP American level and will definitely have my hands full. Which brings me to the other half of my life - the U.S. Army. I still work for the National Guard and enjoyed spending summers in Jungle Warfare School, in Panama in 1997 and Ft. Rucker, Ala., in 1998. It was in Alabama that I ran into John McKissock, his lovely wife, Jill Dunkel McKissock '91, and their two young sons. John has spent the last five years as an Army helicopter pilot, but is now heading to dentistry school at the University of Florida. Speaking of alumni with new career directions, Mark Shafer, after a stint as a lawyer in Tennessee, is now a special agent for the FBI's Miami office. I look forward to seeing a lot of him this fall while enjoying our new Miami Dolphins season tickets. Shawn Martinson is expecting his second child this August, and I hope to see Lyle Feinstein, who is working as a doctor in Seattle, at our high school reunion. I also hope to see Kristen Tomec in California while skiing this winter. I would love to find out who is still serving from my Army commissioning class. (There were ten Brown men in 1992.)"
Kim Jones Scott briefly lived in Seattle, and is now living in southern Sweden and studying for a master's degree in European business administration and business law at Lund University. Kim and her husband, Peter Scott ('96 M.M. Kellogg), moved to Sweden in April on assignment with FMC Corp. and are enjoying life in Scandinavia. Kim still keeps in touch with John Rountree '90, Kara Forman '93, Catherine Bank '93, Lori Bluvas '91 M.D., Matt Borghesani, and Roger Coulter '92. Lori, Kara, and John were members of Kim's wedding party on Sept. 13, 1997.
Dyan Simon and Eddie Talerman announce the birth of Noah on Dec. 29, 1997. They are living and working in Seattle, where Dyan is a pediatric resident at the children's hospital and Eddie is an architect.
Andrew Smyth and Liz Prewitt write: "After living in Houston and then Los Angeles, we have planted roots in New York City and are hoping to reconnect with those we have lost touch with over the past few years. In the years since graduation, Andrew earned a Ph.D. in civil engineering and is now a professor at Columbia; Liz earned a law degree and will soon begin working as an attorney for the antitrust division of the U.S. Justice Department in New York City."
John L. von Kaufmann has been appointed an international legal affairs adviser to the Permanent Mission of Canada at the U.N. in New York City. D. Andrew Wight writes: "After graduating from law school at the University of Texas in 1995, I definitely did not want to work as an attorney. I tried selling software, tending bar, and a myriad other occupations until deciding to bite the bullet and get a job in law. I went to work for Mountain States Legal Foundation in Denver in March. It's a public interest job, so the money stinks. At least it's a good cause. There are a handful of people I haven't heard from since college - you probably know who you are - and I'd like to hear from you now."
Kristin Zvonar married Robert Deacon on Sept. 5 after ten years of dating. Attending the ceremony were Dan Pearson '91, Andy Abramowitz, and his wife, Leslie Stern '93. Kristin is an internal medicine resident at Allegheny General Hospital in Pittsburgh, while Bob is finishing his pediatric residency at the Children's Hospital of Pittsburgh.
From the November / December 1998 Issue
Jim Dand writes: "Angry Salad - members including Bob Whelan '91, Hale Pulsifer '93, and myself as tour manager - recently signed a major-label recording deal with Blackbird/ Sire Records. The band is currently shuttling between studios in New York and Miami to work on their next album, which is slated for a spring 1999 release." Visit Angry Salad's web site at www.angrysalad.com.
Alaine Davis and Lane Owsley '91 announce the birth of their son Coen Davis Owsley on July 21 at the University of Washington Medical Center. The new baby is a source of joy and amazement to his parents every day.
Cynthia DeRosa writes: "Congratulations to Bill O'Brien and Colleen Corron (Boston College '92), who were married on July 11 on the Boston College campus. Many alumni attended, including ushers Mike Donaghey '92, Tom Blandford '92, and the groom's brothers, Jack '82 and Tom '85. It is great to report that everyone is healthy and happy. Excellent dancing entertainment was provided by Jack's five-year-old son and Tom Blandford. Bill's nephew did not get his dancing talent from his uncle."
Nathaniel Durant graduated from Stanford Graduate School of Business in June. He was an Arjay Miller Scholar, graduating in the top ten percent of the class.
Eliot Fisk moved from London back to Hong Kong at the end of August.
Charlie Glickman is working on his master's in human sexuality in San Francisco and plans to teach university classes in sexuality someday. He's in charge of after-hours events at Good Vibrations, a co-op, as well as being on its board. He lives with his sweetie, Elizabeth, in Oakland and their cats, snakes, and fish.
Beatriz Kravetz de Bornacini announces the birth of Elena on May 28.
Edward Lin just completed his business degree from Yale School of Management in May. "I decided to return to sunny California now that El Nińo is officially over," he writes. "I have settled comfortably into Westwood, near U.C.L.A., and joined Warner Bros. International Theatrical in Burbank, Calif., as a senior analyst. Would love to see some Brown activities in the Southern California region."
From the September / October 1998 Issue
Bobby Jindal has received a Jefferson Award from the American Institute for Public Service. Jindal, the director of the National Bipartisan Commission on the Future of Medicare, was presented with the award for Greatest Public Service by an Individual Thirty-Five Years or Younger.
Marni Langbert wrote in June: "I am just a few months away from my September wedding to David Eisner (Univ. of Virginia '92, Harvard Business School '97). We have moved to Richmond, Va., and are continuing to fix up our fifty-year-old house. I have been working as a staff attorney for the Virginia Commission on Family Violence Prevention. My job entails legislative and policy initiatives, as well as training judges and law enforcement professionals on the complexities of this issue. It is the first job I have really loved since getting out of law school."
Glasgow Phillips (see Michael M. Peters '59).
Fernando Rojas was named a 1997-98 John Paul Stevens Public Interest Fellow. Fernando, who attends Northwestern University School of Law, worked this summer as an intern at the Chicago Volunteer Legal Services Foundation.
D. Andrew Wight recently took a position as an attorney with Mountain States Legal Foundation in Denver. The foundation is a nonprofit, public-interest firm whose high-profile cases include the Adarand case, in which the Supreme Court struck down a federal highway affirmative-action program.
From the July / August 1998 Issue
Your class officers invite you to check out the new class of '92 Web page at www.comsysmgt. com/brown92/. Please make sure to update your personal information in the class directory. - Troy Centazzo
Sasha Dublin was awarded a Woodrow Wilson dissertation grant in women's studies for her work in ovarian cancer and prescription drug use. She is studying epidemiology at the University of Washington.
Michele Geller (see Alan S. Geller '63).
Natalia Glisenti married Stanislas Bouyeure on Nov. 8. Their 9-month-old baby, Gianni, accompanied them through the ceremony, and several Brown friends made it all the way to Paris for the wedding. Natalia has taken time off from her television production career to be with the baby. S
Gail Albert Halaban lives in Los Angeles, where she is a photographer. "I was recently married and had the pleasure of having Debbie Gustafson, Terri Esterowitz, Miriam Laufer, and Anna Sloan at my wedding."
Betsy Hyman, Budapest, Hungary, writes: "We've moved, and there's plenty of room for visitors! The wedding date is set for July 19, so if anyone's in central Europe, stop by. It should be interesting."
Lisa Resnek (see Marjorie Denzer Flesch '36).
From the May / June 1998 Issue
Tara Brennan and Craig Primis '91 were married at the Westin Hotel in Providence on Aug. 31. Many Brown alumni attended the Labor Day weekend festivities, including Mary Martins Brennan '79 A.M. (mother of the bride) and Nelson Martins '67 (uncle of the bride). Bridesmaids included Nel Eland Ellwein and Deborah List; the best man was Larry Primis '86 (brother of the groom); and ushers included Eric Golden '90, Seth Kalvert '91, Matt Hoffman '91, Glenn Salzman '92 and Jeremy Rothfleisch '92. Tara and Craig are lawyers in private practice and live in Washington, D.C.
Jesselyn Brown and her husband, Dan Radack (Massachusetts '87, Johns Hopkins '91 M.A.), announce the birth of Jacob Aidan Radack, born Feb. 5. "He was apparently conceived at my five-year reunion," Jesselyn writes. Labor was induced by Janet Schaffel '76, '79 M.D. After graduating from Yale Law School in 1995, Jesselyn joined the attorney general's honor program as a trial attorney at the U.S. Department of Justice.
Elizabeth A. Claffey (see Stephen C. McEvoy '86).
Chris D'Arcy '96 M.D. and Victoria G. Reyes '96 M.D. were married in New York City on Oct. 25. Brunonians in attendence included best man Dave Gordon. "We ate a lot, drank a lot, broke out the stogies, and danced the night away," the couple writes. "We want to thank everyone for attending and making it such a great day. And to the water polo team boys, thanks for coming!" Chris and Victoria are doing residencies at the University of Washington in Seattle in primary care/internal medicine and pathology, respectively.
Matt Dunne was reelected to a third term as a Vermont state representative. He published his first article, "The Politics of Generation X," in National Civic Review. He was hired as marketing director of Logic Associates, a software company providing business management systems to the printing industry. Matt has been touring nationally to speak on politics and Generation X, and arts policy and economic development. He chaired the search for Vermont's first film commissioner and owns Cabin Fever Productions.
Thomas Giolmas writes: "Stefanos Pesmazoglou is living in Greece, taking his first steps toward becoming a ship owner, while Matilda Dourida is a rising star in Greece's advertising industry. Kyros Filippou is running business as usual, albeit with some help from Dimitrios Kontarinis '91. Dimitrios Katsaounis is trading currencies in the Greek financial markets, while Kostis Nikolaides is living and working in New York City. Fortunately, we all manage to see each other quite often."
Joseph Lemon Jr. writes: "After jealously listening to all my Brown classmates tell tales of their lives in graduate school for the past five years, I finally have been able to take a year off from managing the Abbey Hotel (Bettendorf, Iowa) to earn a master's degree at Oxford. Student life is every bit as great as I remembered! Fortunately, Eric Streisand has been able to drop by on Cambridge/Oxford recruiting trips. All others are welcome."
Mee Moua is an associate with Leonard, Street & Deinard, a Minneapolis law firm. Mee, who will practice in the public law group, is a 1997 graduate of the University of Minnesota's law school.
Simon Park married Laney Batavick (Canisius '93) on Oct. 11 in Washington, D.C. Simon and Laney are living in Takoma Park, Md.
Robin Peduzzi and Jeff Sumner will be married Sept. 5 in Carlisle, Pa. Renée Schneider,Marc Osofsky, and Mark Mancuso will be in the wedding party, and James Schroeder will be the best man.
Matthew R. Piepenburg, Cambridge, Mass., published Time and the Maiden (Lost Coast Press), a novel. The book was a finalist in the 1996 First Novel contest.
Barak D. Richman has returned from a year in Vietnam and is now in a doctoral program in economics at the University of California at Berkeley.
Aldina Vazao and David Kennedy announce the birth of Dylan Jeronimo Kennedy, born Jan. 20.
Obituaries
Apr, 2022
Nancy E. Thomas '92, of San Francisco; July 30, from ovarian cancer. Shortly after graduating from Brown, she and her partner Todd Weaver '92 moved to San Francisco, where she was the cofounder of Millennium Farm, a horse training business. She joined the Impala Racing Team in 2008 and achieved several individual podium finishes in her age group. She was a champion of animal rights and supported many charities. She is survived by her partner, Todd Weaver; her parents; a sister; and Millennium Farm co-owner Jill Hamilton.
Aug, 2021
James J. Cotter Jr. '92, of Los Angeles; Mar. 10, of kidney cancer. He attended NYU and obtained his JD and a Master of Laws in Taxation. After a legal career in Manhattan specializing in corporate law and practicing at the international law firm Winston & Strawn, he dedicated his career to his family's business. He spent many years as CEO of both Cotter Orchards and Cecelia Packing Corporation, a Cotter family-owned citrus grower, packer and marketer in the San Joaquin Valley. He joined the board of directors of Reading International in 2002, working with his father, who was CEO. In 2007, he became vice chairman and was later appointed president and then CEO. During his tenure at Reading, he was instrumental in establishing the company as a leading theatrical exhibition company and a major real estate company. He especially enjoyed spending time with his children and family, cooking, competitive sports, and traveling to Italy. He is survived by his wife, Gina; three children; his mother; and two sisters.
Nov, 2020
Serena Simmons Connelly '92, of Dallas; Apr. 22. She earned a master's in social work from the University of Texas at Arlington in 1995 and set out to change the world. She served HIV/AIDS patients in Dallas, then worked with the city's refugee community and torture survivors. When an agency serving those survivors faced closure, she was instrumental in establishing the Human Rights Initiative of North Texas, which is now in its 20th year serving immigrant survivors of human rights abuses. She later joined the Harold Simmons Foundation, where she worked to help those in the greatest need. She also served on boards including the Texas Women's Foundation, the Texas Muslim Women's Foundation, and the North Texas Regional Board of USA for UNICEF. She was named 2001 Social Worker of the Year by the National Association of Social Workers Texas Chapter and a Distinguished Alumna by the University of Texas at Arlington in 2014. She is survived by her husband, Tom; two children; her mother; a stepmother; three sisters; a stepsister; a stepbrother; as well as many nieces, nephews, and cousins.
Nov, 2020
Glenn J. Barquet '92, of Miami; May 2, from complications of COVID-19. He was a cardiologist at Mercy Hospital in Miami and had a private practice in South Miami. He graduated from the University of Florida College of Medicine and was board certified by the American Board of Cardiovascular Disease. He was not treating patients with COVID-19 at the time of his death. He is survived by his wife, Somaly.
Jan, 2020
Robert J. Greer '92, '96 MD, of LaGrange, Ga.; Oct. 7, after a lengthy battle with cancer. He began his medical practice at St. Luke's Hospital in Missouri. In 2006 he moved his family to LaGrange and continued to practice neurology until his health would no longer allow him to continue. He is survived by his wife, Liz; a daughter; a son; his mother; and two sisters.

Mar, 2019
Edward D. Preston '92, of Winchester, Mass.; Nov. 17, of pancreatic cancer. He was the first CEO of The Achievement Network, a nonprofit focused on closing the achievement gap through data-driven instruction. He grew the organization from serving seven to serving more than 260 schools, while winning several awards for innovation. His career also included executive positions at Education First, Care.com, and the Decision Resources Group. Earlier he was the founding director of the Cincinnati chapter of Summer Bridge, now known as Breakthrough, to address inequities in education. In 2014 he was named a Fellow of the Pahara and Aspen Institute for his impactful work in education and consulting. Active in his community, he was a founding director and board chair for the Edward W. Brooke Charter School and an active member of the Smugglers Notch Ski and Snowboard Club. He enjoyed skiing, mountain biking and fishing. He is survived by his wife, Beth; three children; his parents; a sister; and nieces and nephews.