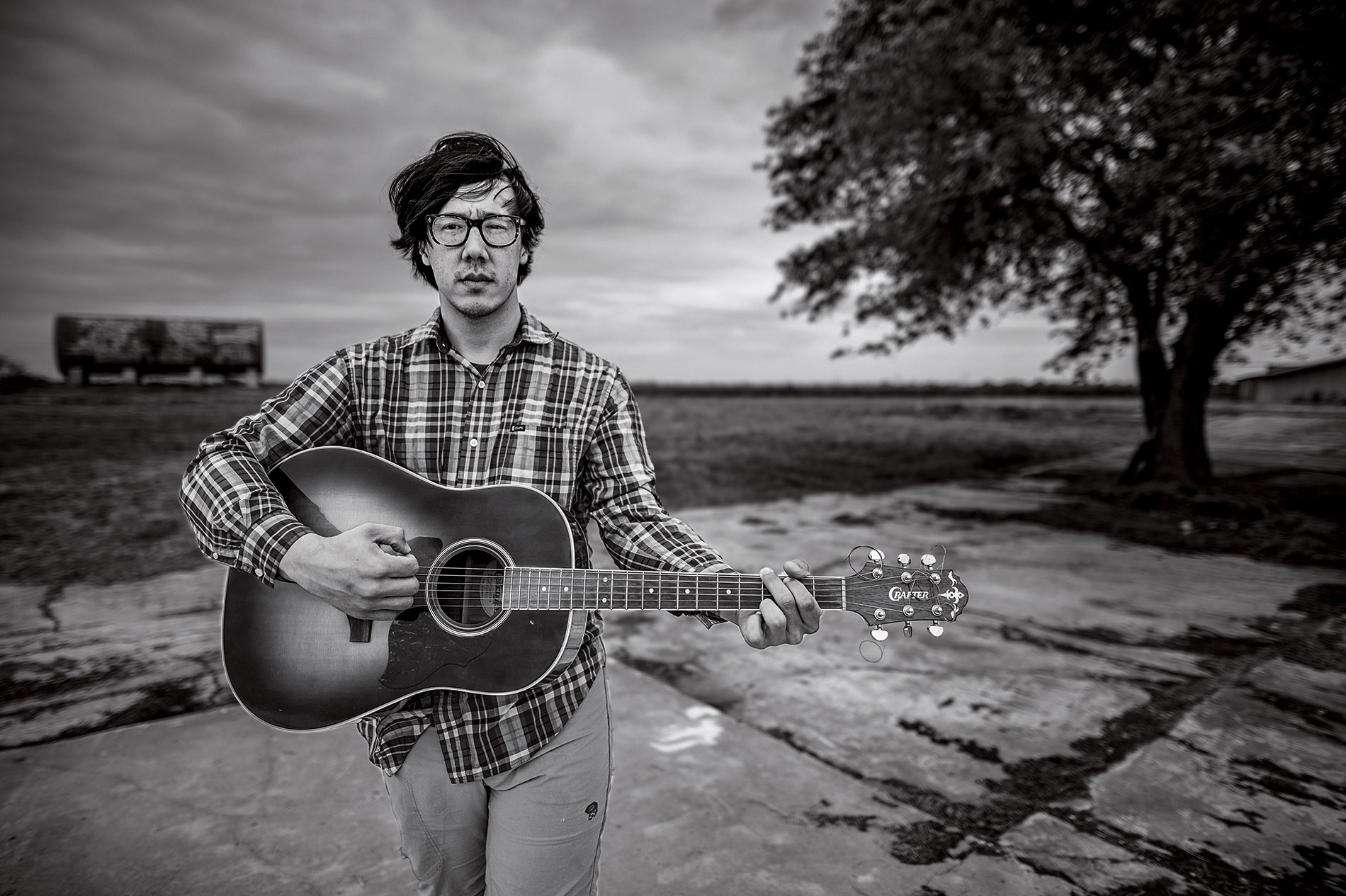 The Arts
Untold Stories
The songs of Julian Saporiti '17 AM '22 PhD are lost pieces of Asian American history cradled in melodies and chords.
August 19th, 2021
"I joke that I became Asian American in Wyoming," says Julian Saporiti '17 AM, '22 PhD, who grew up in Nashville, the son of a Boston-bred Italian record industry father and an artist mother who fled Vietnam in 1968 to study in the U.S. Saporiti already had a taste of the touring indie musician life with Young Republic, the band he'd started while a student in the early 2000s at Boston's Berklee College of Music. Later, wanting a classic liberal arts education, he was pursuing his masters in American Studies at the University of Wyoming in Laramie when he found an old photo of the George Igawa Orchestra. That was a jazz band that had formed among members of a Wyoming internment camp during WWII, when the U.S. government rounded up and imprisoned roughly 120,000 Japanese Americans.
"I'd never seen faces like mine that played pop American music," he says of the orchestra, "and it gave me the courage to look into what it means to be Asian American, after suppressing that side of myself growing up in the American South in the eighties and nineties."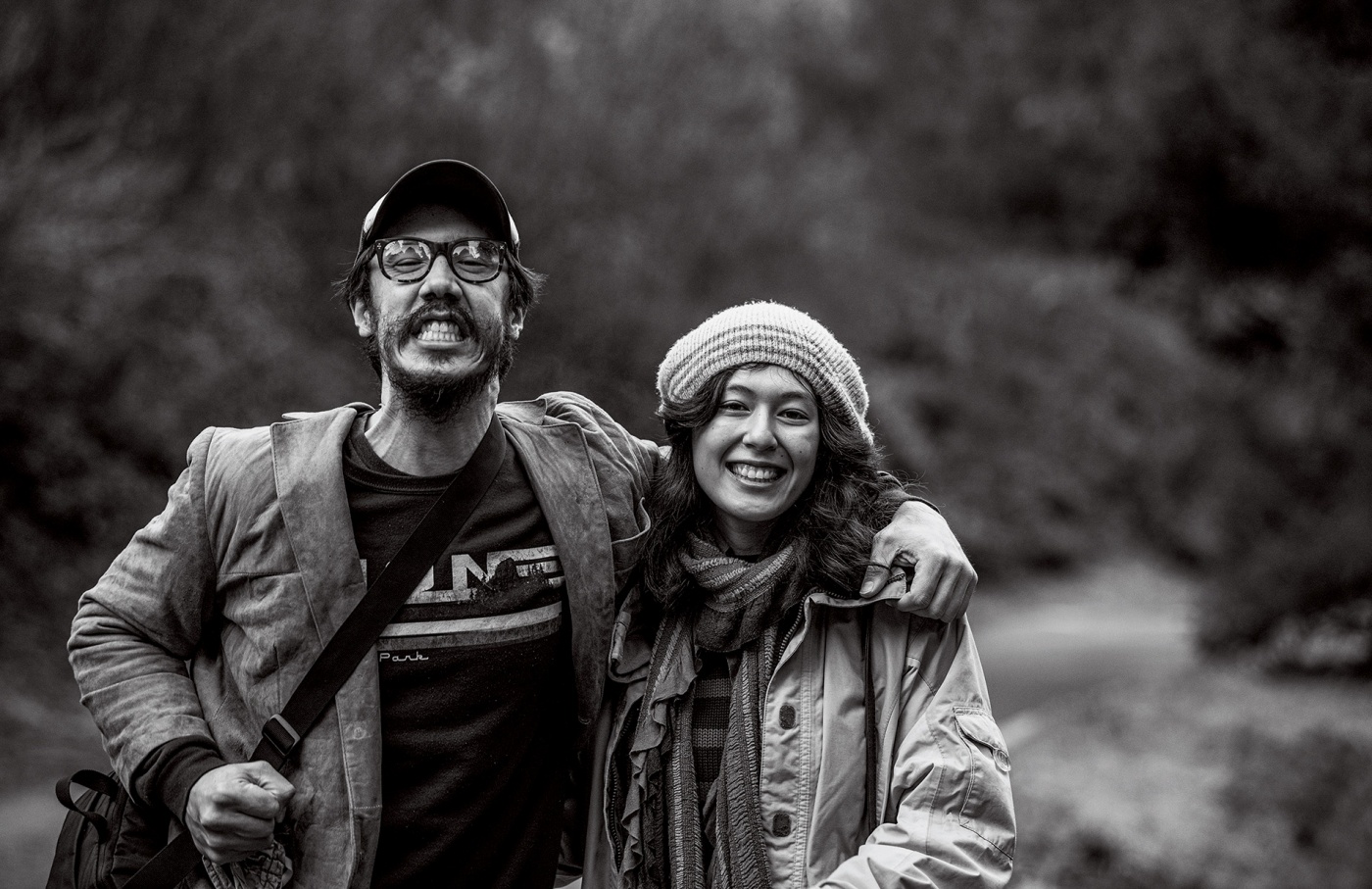 The curiosity led him to Brown, where his ethnomusicology graduate work included recording oral histories of countless older Asian Americans—including his mother—and where, in turn, those hundreds of untold stories found their way into a body of more than 70 hauntingly beautiful indie-folk songs Saporiti recorded, sometimes with guest singers. A dozen of them are included in 1975, an album produced by Smithsonian Folkways Presents that has been getting a lot of love in indie circles recently, with American Songwriter calling it "insanely listenable and gorgeous" and NPR calling it "an act of revisionist subversion."
The overall project is called No-No Boy (nonoboyproject.com), after a 1957 novel by John Okada about the young Japanese American men punished for answering "no" to two government questions testing their loyalty to the U.S. The songs on the album—its predecessor is called 1942, for the year the U.S. first put Japanese Americans into camps—include "Khmerica," about the English-Khmer hybrid slang that Cambodians liken to "Spanglish," and "St. Denis or Bangkok, From a Hotel Balcony," which opens with a recording of his mother talking in English, French, and Vietnamese about her own mother.
What was it like for her hearing her voice on a critically acclaimed album? "She told me she needs more time to sit with it," says Saporiti. "It's intrusive for someone to take your family history and make it into art, even if it's someone in your own family." But he says the songs flowed naturally from how moved he was by the oral histories: "They just kind of spilled out of me, because songs are how I relate to the world. They're all scratching at these understudied histories—things I didn't want to get lost in a dissertation paper.
Watch Julian Saporiti '17 AM '22 PhD perform "The Best God Damn Band in Wyoming:"