Class of 1998
Aug, 2023
Andrew Schwartz published his first book, Investment Crowdfunding. A professor of law at the University of Colorado Boulder, Andrew enjoys skiing the local mountains with his wife and four children, as well as visiting classmates, including Lee Smith.
Jan, 2023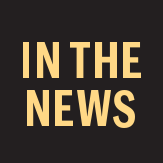 Trishna Patel '98, the 1997 Ivy League player of the year (tennis) who led the Bears to the NCAA with a 19-3 record and won the Ivy League title that season with a 7-0 mark, was inducted into the Brown Athletic Hall of Fame in October. She currently works as head pro at The Trails Racquet Club and the head tennis coach at Seabreeze High School (Fla.)
Jan, 2023
Max Kayla Strassfeld published Trans Talmud: Eunuchs and Androgynes in Rabbinic Literature this past Spring with the University of California Press. The book explores nonbinary categories in classical Jewish legal texts through a transgender studies lens. Max Kayla was also promoted to associate professor at the University of Arizona.
Jan, 2023
Sacred Work
Putting power back into the hands of California's Native tribes.
Read More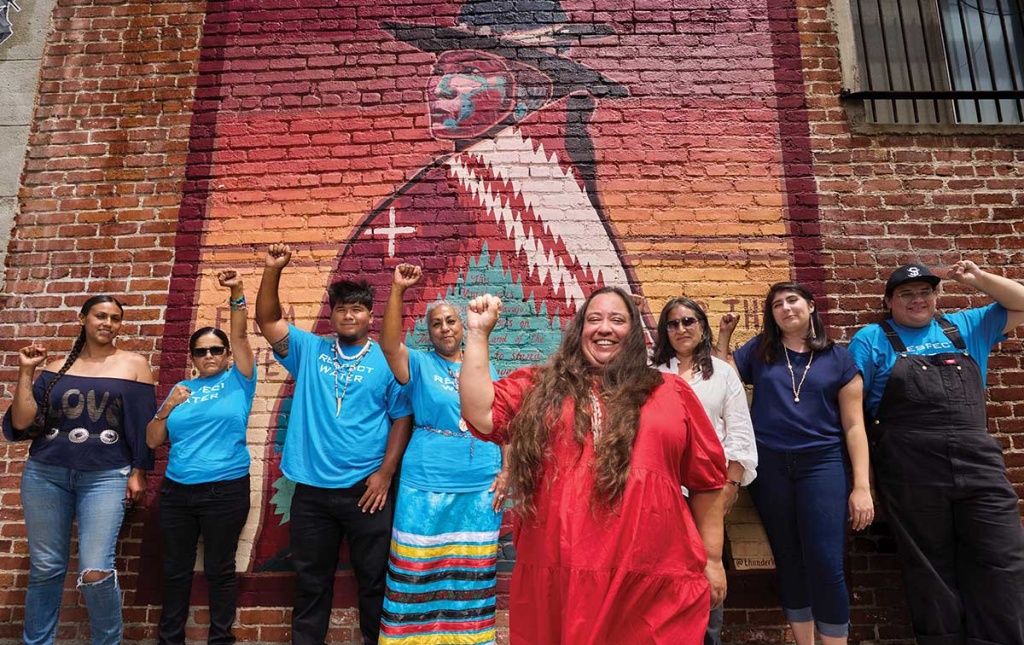 Oct, 2022
New Brews from the Ruggiero Brothers
A new Connecticut taproom
Read More
Aug, 2022
Carlos Lejnieks writes that there was a great Brown attendance at the late Vartan Gregorian's memorial service in New York City in April. In addition to Carlos, several current and past corporation members attended, including Bernicestine McLeod Bailey '68, Harold Bailey Jr. '70, Angelique G. Brunner '94, Thomas G. Catena '86, Ron Margolin, Russell E. Marlborough '98, W. Lynn McKinney, Joelle A. Murchison '95, Alice M. Tisch, and Thomas J. Tisch '76.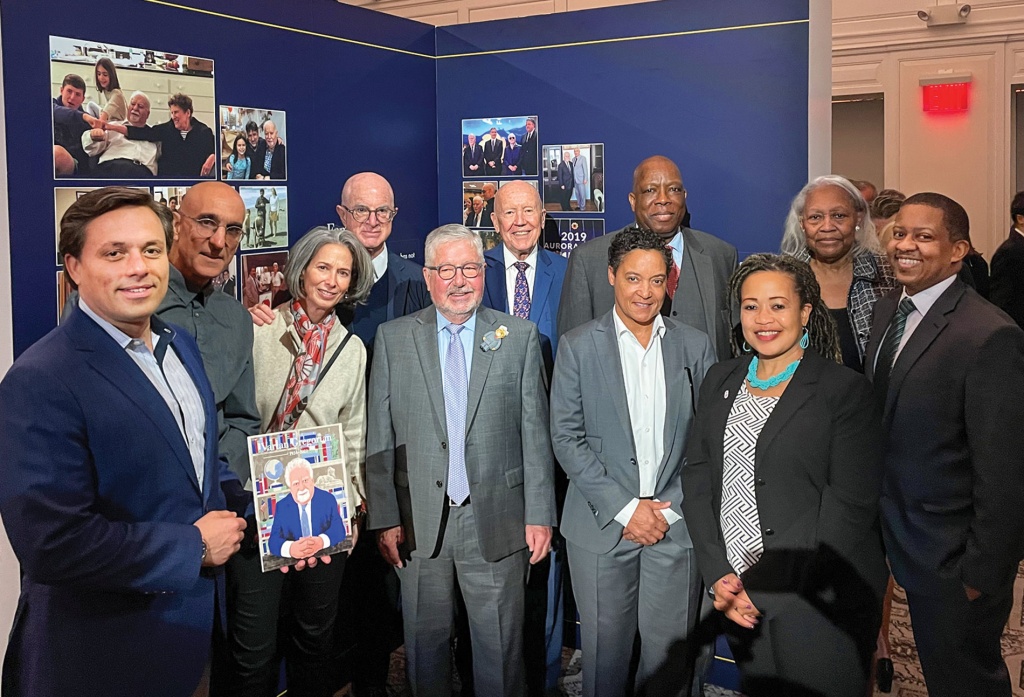 Jun, 2022
Nina Shope writes: "After publishing a book of novellas in 2005, I have finally completed my first full-length novel, titled Asylum. The novel won the Dzanc Fiction Prize and was published in May. Asylum delves into the disturbing and seductive relationship between a young hysteric named Augustine and renowned nineteenth-century French neurologist J.M. Charcot. The seeds for this book were planted at Brown, and the process ended up taking far longer than I ever expected, but I am thrilled with the final product. Please check it out at https://www.dzancbooks.org/our-books/asylum."
Apr, 2022
Carrie Nielsen's book, Unleaded: How Changing Our Gasoline Changed Everything, was published on Sept. 17 by Rutgers University Press.
Apr, 2022
Amanda Kracen writes: "After studying abroad in Dublin and then living in St. Louis for five years after graduating Brown, my family and I have moved to Ireland. I am a faculty member in psychology at the National College of Ireland. I am also working to establish the Irish Psychosocial Oncology Network. My kids are playing rugby and learning to speak Irish. I welcome hearing from classmates and other Brown grads at akracen@hotmail.com."
Nov, 2021
Pain psychologist Rachel Zoffness published a book on nonpharmacological treatments for chronic pain, The Pain Management Workbook: Powerful CBT and Mindfulness Skills to Take Control of Pain and Reclaim Your Life, which has been a great resource for folks living with pain during COVID-19, particularly those who are homebound or unable to see their physicians in person. She was also featured on two podcasts, Healing the Pain Pandemic and The Truth About Managing Chronic Pain.
Nov, 2021
Caroline Nielsen writes: "My book, Unleaded: How Changing Our Gasoline Changed Everything, which was published by Rutgers University Press on Sept. 17, tells the scandalous story of how lead was added to our nation's gasoline supply against the advice of public health experts; the inspiring story of the scientists, activists, and government officials who worked to get the lead out of our gasoline; and the heartbreaking story of the generations that were poisoned in between."
Jun, 2021
Muffy Morris Marracco appears on the Game Show Network's TV program Master Minds regularly as a trivia expert. She also wrote the Lifetime movie Girl's Best Friend and tutors test prep in Los Angeles and online.
Jun, 2021
Tyler Denmead launched a virtual book tour for his book The Creative Underclass: Youth, Race, and the Gentrifying City. It critically examines how arts and humanities programs can become enmeshed in circumstances where young people, including himself, become visible once the city can leverage their creativity to benefit urban economic revitalization and gentrification.
Aug, 2020
Veronica Carbaja is running in the November 2020 race for mayor of El Paso, Texas. If she wins, she will be the first Chicana/Latina and second woman to hold that position in the city's history. She writes: "I am running as a fronteriza (borderland woman), lawyer, and environmentalist. I have been an attorney at Texas RioGrande Legal Aid, Inc., since 2004 and my practice areas have included environmental justice, community development, housing (real estate, rentals, discrimination), and natural disasters, including the mass shooting of August 3, 2019, among others. I am currently helping our advocates navigate COVID-19 issues impacting our client communities. I also self-published a bilingual children's book last year."
Aug, 2020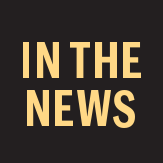 The Mount Sinai Health System announced the creation of a new Institute for Health Equity Research (IHER) to understand the effects of health issues, including COVID-19, affecting at-risk communities. The disproportionate impact in underserved populations has highlighted the importance of rigorously studying disparities and translating discoveries into sustainable, scalable initiatives and policies that benefit communities in New York and the nation. Richard A. Friedman '79 will chair the IHER Task Force that will guide, publicize and inform on the research underway. Other Task Force members include Brian A. Benjamin '98, Senator for the 30th District of the New York Senate and Senior Assistant Majority Leader of the Senate.
Aug, 2020
Fresh Ink
Books by Anna Solomon '98, Amity Gaige '95, and Kelly McWilliams '11
Read More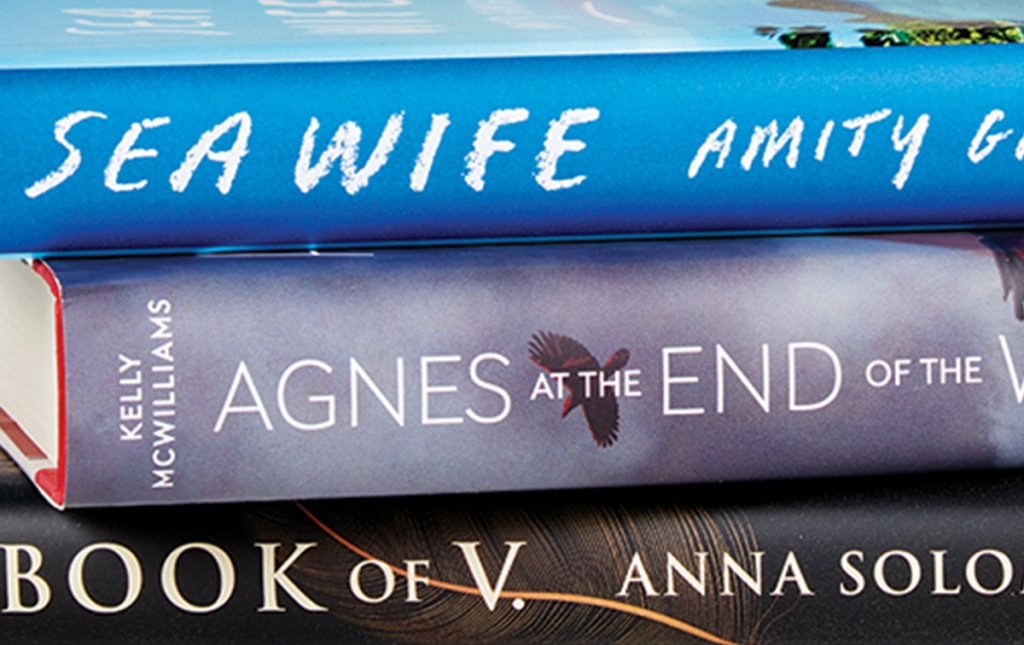 Jun, 2020
Ian Maisel signed with the Johnson Talent Agency for feature film representation as an actor. Ian also creative directs promotional films, event advertisements, and 4K video channels featured on large-scale video installations in high-tech office buildings and restaurants across the country. His clients include the founder of the commercial video production company Elevar Pictures and the co-Chief Executive Officer of Alexandria Real Estate Equities, Inc. You can view samples of Ian's videos at www.ianmaisel.com.
Jun, 2020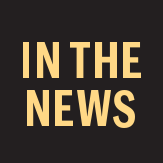 Benjamin Moser '98 won a Pulitzer for the authorized, 800-page biography Sontag: Her Life and Work. Moser spent seven years working on the account of the acclaimed writer's life. Susan Sontag taught at Brown in the mid-80s, and died in 2004.
Jan, 2020
Rachel Roegman's first book, Equity Visits: A New Approach to Supporting Equity-Focused School and District Leadership, was published on September 17. She writes: "This book is intended to be a resource for professional learning communities at the school and district level; for district and school level leaders who are engaged in the implementation of an equity-focused agenda; and as a resource for schools of education invested in preparing leaders in traditional and non-traditional preparation programs."
Jan, 2020
On October 26, the Brown University Corporation dedicated a memorial to Trustee Ken McDaniel. The memorial is an engraved concrete block lining a brick walkway in the Maddock Alumni Center gardens. Ken died on June 11, 2019, just 16 days after celebrating his 50th class reunion (See Farewell, BAM Obituaries, September/October). Following the dedication, the Class of 1969 presented a 154-page book created and published by his classmate Thelma Austin. The title is A Faithful Servant: Biographical Tribute to Kenneth Harrison McDaniel, 1947-2019. In addition to his biographical summary, the book features 24 tributes. Tributes were from President Christina Paxson and seven current and emeriti trustees, including Bernicestine McLeod Bailey '68, Harold Bailey '70, Sheryl Grooms Brissett Chapman '71, Spencer Crew '71, Galen V. Henderson '93 MD, Susan Adler Kaplan '58, '65 MAT, and Preston Tisdale '73. Nine classmates who contributed were Linda Abbott Antonucci, Phyllis Cunningham-Hutson, Gail DeCosta, Ido Jamar '74 ScM, '77 PhD, Anderson Kurtz, class president Joseph Petteruti, Theodore Sherrod, Wesley Smith, and Randall Ward. Two other alumni also contributed: Glenn Dixon '70 and Russell Malbrough '98. Others who contributed were professor Françoise Hamlin, Reza Clifton, Paul Simas, Stanley Thompson, and Rev. Adam Young. Copies of the book were presented to President Christina Paxson; Ken's wife, Susan McDaniel; and the John Hay Library. All alumni are encouraged to have their autobiographies and biographies archived in the John Hay Library.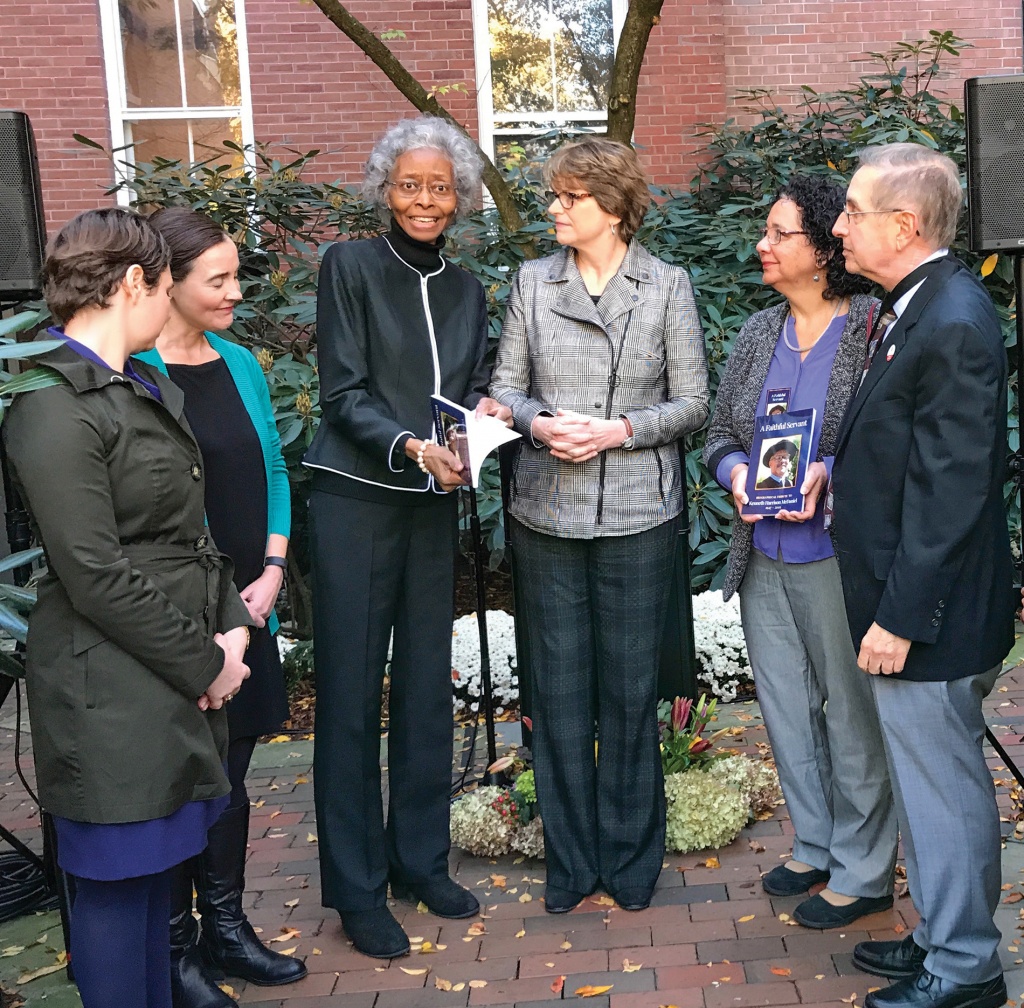 Nov, 2019
Farooq Ahmed writes: "My novel Kansastan, which was published this fall, has received advance praise from Ben Marcus '91 MFA who said: 'Holy shit, we are definitely not in Kansas anymore. And Farooq Ahmed is like no novelist this world has seen. Brutally funny and disruptive, Kansastan is a work of alternative history that finally seems more true, more real, and more painfully strange and sad, than the world it replaces.'"
Sep, 2019
Investing in Diversity
A new venture capital fund seeks great ideas from "non-obvious" founders
Read More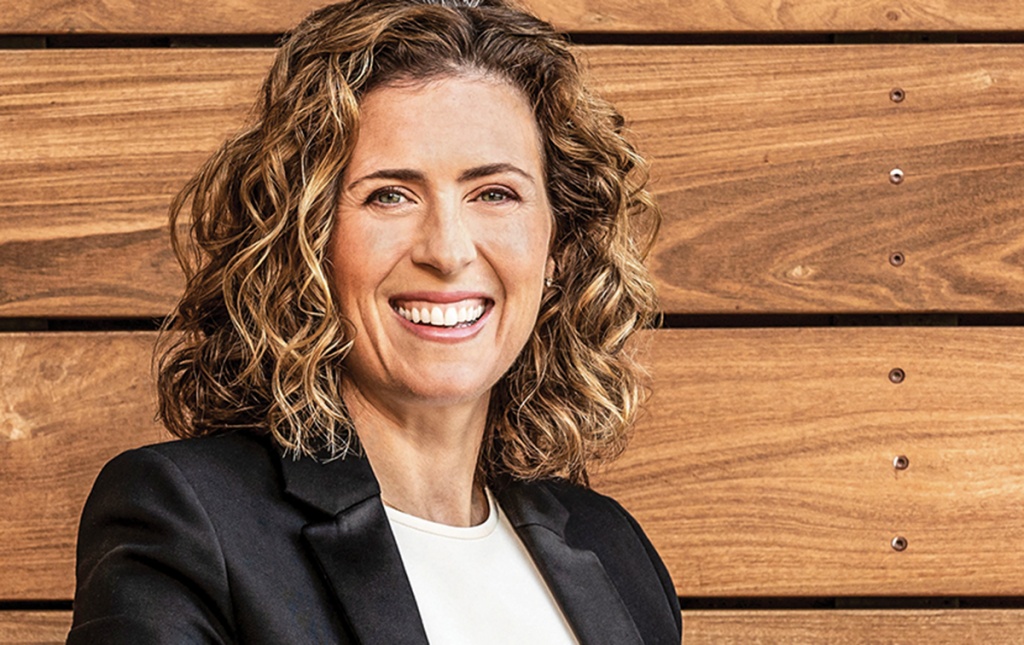 Sep, 2019
Megan Tracy Benson writes: "I represented my organization, JCA Heyman Interages Center, at the Global Intergenerational Conference in June in Portland, Oregon, presenting on 'When Older Adults Take the Reins of Community-Based Intergenerational Program Planning' and 'Intergenerational Book Groups: Partnerships and Strategies for Success.' Tom Benson '98 and I are still living happily in Silver Spring, Maryland, and our kids will soon be 9 and 13 years old."
Sep, 2019
Tyler Denmead writes: "In May 2019, I was voted the best lecturer amongst all faculty members at the University of Cambridge. I am a university lecturer in the Faculty of Education and a Fellow of Queens' College. It was the most rewarding recognition that I have ever received. Since the announcement, I have been reflecting on how grateful I am for the amazing lecturers and teachers that I had in my Brown education twenty years ago—Wilbur Johnson, Ken Miller '70, Evelyn Lincoln, Maggie Bickford, Sylvie Toux, David Cane, Heather Flewelling, Peter Hocking, Kath Connolly '89, Kris Hermanns, and Janet Isserlis '91 AM to name a few. Thank you."
Mar, 2019
Carter E. Graham is dean of curriculum and students for the middle school at Marin Primary and Middle School.
Nov, 2018
Gigi Otálvaro-Hormillosa '98 obtained her doctorate in theater and performance studies with a minor in art history from Stanford Univ. in June 2018. Her dissertation, which she will be turning into a book, is titled Erotic Resistance: Performance, Art, and Activism in San Francisco Strip Clubs, 1960s–2010s. More news is available at gigiotalvaro.com.
Sep, 2018
Ryan Heath and Nayla Khoury '06 were married on Apr. 14 in Atlanta, Ga. The two were Brown Outdoor Leadership Training managers from 2005 to 2006. The ceremony was officiated by Robin Rose, former Dean of Student Life and founder of BOLT. Lamya Khoury '08 was the maid of honor. Freddy C. Dominguez '04; Brandon Gordon; former BOLT director Tommy Hayes '98; Ravi Prasad; Neil Rajan '07, '08 ScM-IMEE; and Joseph Rivera were groomsmen. Also in attendance were Nikki Allen '06, Adhi Chittur '06, Keally DeWitt '04, Mary Greene '06, Yael Horovitz '06, Jessica Johns, Nadia Lambek '06, Alex Merkler '06, Ceara O'Leary '06, Alexis Walker '06, former BOLT Director Shelley Adriance, and former Director of Residential Experience Natalie Basil. All attendees received a bag of GORP.
Sep, 2018
Neil Roberts's book A Political Companion to Frederick Douglass was published by the University Press of Kentucky on June 29. Additional information is available at kentuckypress.com.
Sep, 2018
Tommy Hayes (see Ryan Heath '05).
Jul, 2018
Grace Cheung '08 MD married Thomas Yu in Cape May, N.J. In attendance were Eugene Cha; Michael Chang '02; Junarm Choi '98, '03 ScM; Melissa Choi '09 MD; Teddy Youn '02, '09 MD; and John Kim '01. Grace works as Chicago Mayor Rahm Emanuel's digital director, and Tom is an outpatient pharmacy manager at Mount Sinai Hospital in Chicago.
Jul, 2018
Junarm Choi (see Grace Cheung '04).
May, 2018
Mike and Mike
Michael Mancuso '98 and Michael Rubin '00 have called more than 700 sporting events for Brown Athletics.
Read More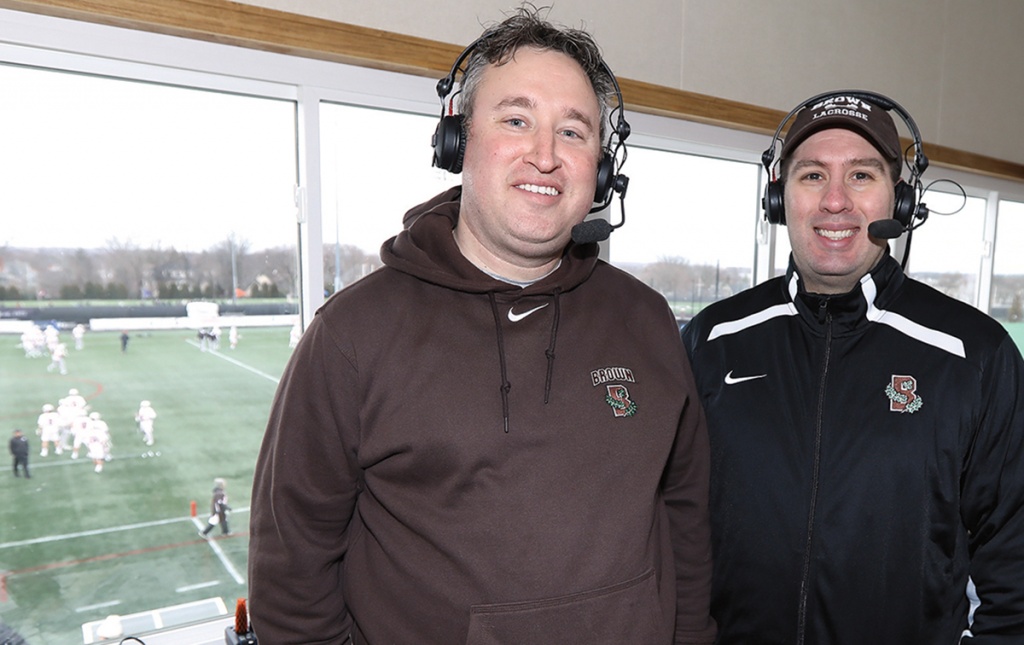 May, 2018
Ingrid Ahlgren writes: "In October, my husband, Alexander Liu, and I relocated from New York City back to Rhode Island with our two daughters Annika, 6, and Isabella, 19 months. Alex has taken a new job which brings us to the Providence area, while I continue to work remotely as a writer and editor for a travel company. We're excited to be back."
Apr, 2018
Adhi Nagraj received an appointment to head one of the country's leading urban policy think tanks, San Francisco Bay Area Planning and Urban Research Assoc. He is development director at Bridge Housing and chair of the Oakland Planning Commission.
Apr, 2018
Lauren Handelsman has been named a partner at the law firm Binder & Schwartz LLP. Her practice focuses on complex commercial litigation and internal and government investigations. She lives in Brooklyn with her partner, Thomas Talamantez.
Apr, 2018
The Science of Silence
Meditation and mindfulness meet neuroscience in a young academic concentration.
Read More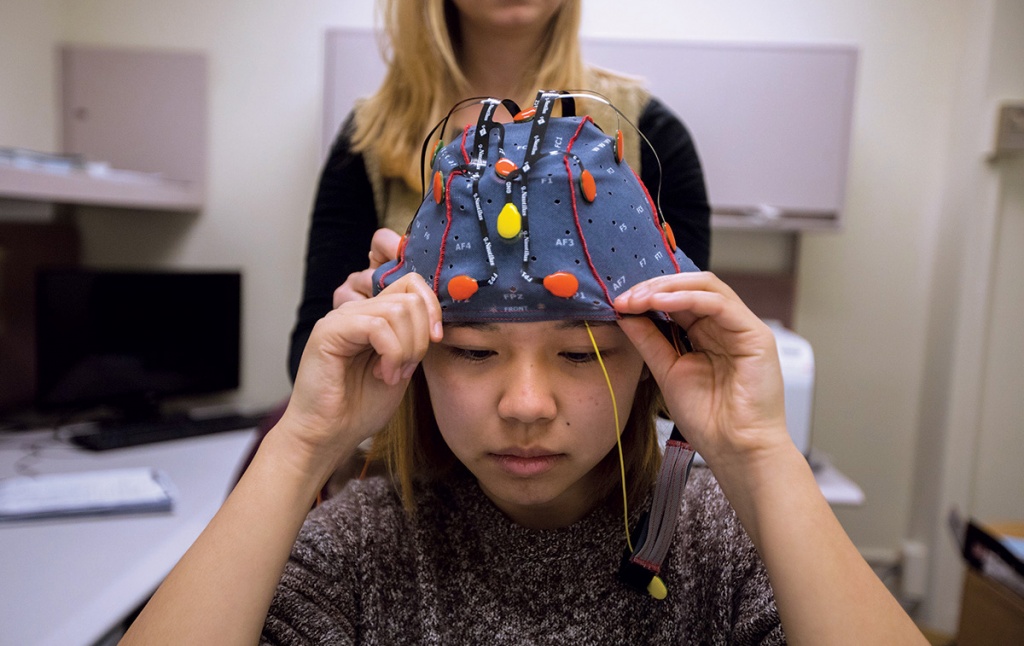 Jan, 2018
Catalina Hoyos-Lago was part of a Brown cousin's family reunion in Cali, Colombia. In attendance were Enrique Eder '97, Harold Eder '88, Santiago Eder '86, and Carlos Felipe Mejia '90.
From the November/December 2017 Issue
Send your news to class communications chair Michael Mancuso or directly to the BAM at alumni_magazine@brown.edu
From the September/October 2017 Issue
Send your news to class communications chair Michael Mancuso or directly to the BAM at alumni_magazine@brown.edu
From the July/August 2017 Issue
Send your news to class communications chair Michael Mancuso or directly to the BAM at alumni_magazine@brown.edu
From the May/June 2017 Issue
Send your news to class communications chair Michael Mancuso or directly to the BAM at alumni_magazine@brown.edu
John McKlveen (see Tom McKlveen '69).
From the March/April 2017 Issue
Alexander Harris is married to Jamalah Munir and living in Hawaii with children Omari, 7, and Malik, 4.
Clare Sandy and her husband, Peter Gavette, announce the July 4, 2016, birth of their second son, William Gavette-Sandy. The family lives in Oakland, Calif.
Heather Tow-Yick was named chief transformation officer with Providence Public Schools. In this position, she oversees strategy and system-wide performance, implementation of a school autonomy policy, external partnerships, development, and innovation-related initiatives.
From the November/December 2016 Issue
Amy M. Glassman was named partner at Ballard Spahr LLP, where she is a member of the firm's real estate department in Washington, D.C. Amy advises public housing authorities, developers, nonprofits, and other recipients of HUD funds in regulatory, administrative, and transactional matters. She focuses on fair housing and accessibility matters, including accessible design issues, tenant complaints, and fair housing policy development, investigations, and compliance. She advises on HUD enforcement and investigation matters, including OIG audits, HAP defaults and HUD debarment, suspension, and civil money penalty actions.
Alison Hoffman has been promoted from Executive Vice President of Marketing to Chief Marketing Officer of Starz.
Andrew Schwartz, associate professor of law at the Univ. of Colorado Law School, received a Fulbright Scholar grant to New Zealand. He will spend the first half of 2017 researching and lecturing at the Univ. of Auckland as part of a project studying securities crowd funding. In addition, the Schwartz family welcomed the birth of Irene Zipporah on Aug. 1. She joins her siblings Morris, 5; Elijah, 4; and Hannah, 1.
Atina White (see Gus White '57).
From the September/October 2016 Issue
Li-Sing Ward (see Kevin Hui '07).
From the July/August 2016 Issue
Jorge Casimiro and his wife, Elizabeth (Columbia '99, UNC Law '03), announce the Feb. 4 birth of their son, Santiago. He joins older siblings Gabriela, 5, and Andrew, 3. They reside in Portland. Ore. Jorge is president of the Nike Foundation and vice president of Nike's Global Community Impact team. Jorge writes: "Arah Erickson's '91 daughter is in the same class as Gabriela, and there's a growing colony of Brunonians at Nike. Elizabeth and I recently celebrated 10 years of marriage and are looking forward to celebrating this summer with family and friends. We'd love to reconnect with Brown classmates."
Ralph and Leora Cieplinski Johnson '01 announce the Dec. 24 birth of their third daughter, Maya Elena Rosetta, who joins big sisters Ramona and Tamar. The family resides in the Bronx in New York City.
Will Terpening writes: "Following a major trial victory against the Department of Justice and the IRS in federal court this February, Jefferson Moors '04 and I opened a litigation boutique called Terpening Moors PLLC. Based in Charlotte, North Carolina, Terpening Moors works in matters of white-collar criminal defense; traditional criminal cases; the IRS, SEC, and DOJ; and civil litigation in the federal courts for executives, professionals, and small to mid-sized businesses. We believe we are the only law firm in south Charlotte to be founded and operated completely by Brown graduates."
From the May/June 2016 Issue
Ben Kafka opened a small private practice in Tribeca, New York City, for psychoanalysis and psychotherapy. He is an associate professor of media, culture, and communication at NYU.
From the March/April 2016 Issue
Lennard Hachmann and his wife, Sumi Kim Hachmann (Harvard '04), announce the Oct. 17 birth of their first child, Marcus Kim Hachmann. They live in Menlo Park in the San Francisco Bay Area. Lennard works as a principal fellow at Novartis, and Sumi is a product manager at Quora. Lennard writes: "We used to do lots of triathlons. Now we excel in the following three disciplines: feed, swaddle, and nap."
Prisna Nuengsigkapian and her life and business partner, Sean von Stade, celebrated 10 years of Flowtoys and fostering a global community of flow artists. Flowtoys made the Inc. 5000 list of fastest-growing private companies in the United States in 2015.
From the January/February 2016 Issue
Gabriel Schifman and Aaron Waggie welcomed their second child, Ava Madeline, in May. Born a month early but with no complications, she joins older brother Noah. Gabriel writes: "Everyone is doing well in Columbia, Missouri, where dads are working for the Univ. of Missouri in the divisions of pediatrics and emergency medicine."
Vannita Simma-Chiang and David Chiang '97 moved back to New York City with their three sons. Vannita accepted an assistant professorship at Mount Sinai/Elmhurst Hospital's department of urology. David is head of global private equity fund investments at Soros Fund Management. They would love to reconnect with friends from Brown.
From the November/December 2015 Issue
Tyler Denmead (see Daniel Schleifer '03).

Elena Ritchie (see Daniel Sullivan '66).

Mary Swerczek Sparacello and her husband, Paul, announce the Oct. 8, 2014, birth of daughter Mary Vivian. She joins siblings Paul, 7, and Lucy, 4. They live in New Orleans, where Mary works in communications at Tulane Univ.
From the May/June 2015 Issue
Mari Cantwell was appointed one of California's state Medicaid directors by Governor Jerry Brown. She writes: "I am honored to have this responsibility and am grateful for the Brown education in public policy that certainly helped prepare me for this role."

Alison Hoffman was promoted to executive vice president of marketing at Starz. Based in the company's Beverly Hills office, Hoffman spearheads all consumer and affiliate marketing for the network. She continues to lead all facets of marketing strategy and planning for original productions, including show positioning, creative and media strategy, and digital marketing. She was promoted from her most recent position of senior vice president of originals marketing. She joined Starz in 2012 after serving as vice president of creative and brand strategy at AMC Networks, where she was a key architect of award-winning marketing campaigns for series such as Mad Men, Breaking Bad, and The Walking Dead.

Neil Roberts's book Freedom as Marronage was published by the Univ. of Chicago Press in February. Neil teaches Africana Studies and political theory at Williams College.
From the March/April 2015 Issue
Steven Colon (see Alexandra Ocampo Carr '06).
Andrew Schwartz, a professor of corporate law, was recently awarded tenure by the Univ. of Colorado Law School. He lives in Boulder with his wife, Allison; sons Morris, 4, and Elijah, 2; and newborn daughter Hannah, who was the eighth baby born at the new Birth Center of Boulder. Uncle Jeremy Schwartz '02 and Aunt Danielle Schwartz Craighead '02 flew out to Boulder in late 2014 to welcome baby Hannah to the world.
From the November/December 2014 Issue
Amy E. Broadhead (see Sarah Broadhead Baird '03).
From the September/October 2014 Issue
Sara Lightner and her husband, Marco, announce the Dec. 20 birth of Theodore Kaluik Lightner Johnson. He joins big sister Eloisa. Sara continues to work as the director of programming and training for the Eastern Caribbean Peace Corps post in St. Lucia.
PJ Steyer and his wife, Ann Marie Abinoja (Univ. of Melbourne '99), announce the May 15 birth of their daughter, Zoey Malaya Terese Steyer, just a few hours after PJ's 38th birthday. He writes: "Mother and daughter are healthy and happy. Daddy is ecstatic."
From the July/August 2014 Issue
Jed Freeland has joined the board of directors of the Florida Venture Forum, a statewide support organization for venture capitalists and entrepreneurs. He will work with fellow board members to promote its mission to help entrepreneurs obtain funding through education, strategic partnerships, and networking opportunities.

Christopher and Timna Onigman Serino announce the Aug. 25, 2013, birth of Phineas Jackson Serino.
From the May/June 2014 Issue
Courtney Reilly DeHoff and Owen DeHoff '97 announce the Dec. 30 birth of Luca Wolf DeHoff. Courtney writes: "Big sister Hadley seems to be enjoying her little brother."
A. Gabriel Schifman and Aaron Waggie announce the Jan. 1 birth of Noah Alexander Schifman. Gabriel writes: "We have recently returned home to Missouri to be close to family and to start work with the Univ. of Missouri. We are thrilled with the new experiences and excited to attend Noah's Brown graduation in 2036."
John Lloyd Young was appointed by President Obama to the President's Committee on the Arts and Humanities. He was sworn in by Justice Elena Kagan at the Supreme Court. A Tony Award winner as Frankie Valli in the original Broadway production of Jersey Boys, Young will recreate his role, starring in the Warner Brothers film adaptation directed by Clint Eastwood. The film is slated for release in June.
From the March/April 2014 Issue
Erik Augustson married Kathryn Meyer on June 1 at the United Methodist Church in Middleburg, Va. The reception was held at Taproot Farm. The wedding party included best man Christopher Vedro and groomsmen Aleem Khan '97 and Martin Mayerchak. Also in attendance were Samuel Brewer, Bennett Dear, Rena Hansen Dear '97, Jeffrey Gould, Stewart Kesmodel, Peter Kleeblatt, Roman Knysh, Owen Tully, and Harold Woodcome. The couple honeymooned in the Greek Isles and currently resides in Washington, D.C.
Sonia Grace was named city clerk of Central Falls, Rhode Island, the Providence Journal reported in January. She was previously chief of staff to Mayor James Diossa.
Carter E. Graham writes: "My wife, Karen Cook, and I just celebrated our youngest son Boden's second birthday with our older son, Teo, on hand to make the pumpkin pie and coach on blowing out the candles. I'm still teaching fifth grade in San Francisco."
John McKlveen (see Tom McKlveen '69).
Gus Sandstrom and his wife, Teresa, welcomed their first child, Frederick William Sandstrom, on Nov. 4. Gus, Teri, and Will are living happily in Philadelphia.
Rebecca Hopkins Smith (see Linda Bacon Hopkins '69).
From the January/February 2014 Issue
Robert Cheng Jr. (see Engagements & Weddings, Constance Cheng '04).
Sarah Johnson (see Georgiana White Johnson '70).
Phebe Phillips Vandersip (see Beatrice Wattman Miller '35).
From the March/April 2013 Issue
Ryan Wulff was appointed Deputy United States Commissioner of the International Whaling Commission by President Barack Obama in September.
From the January/February 2013 Issue
Dana Engen writes: "Shortly after I completed my first year as a firefighter with the Los Alamos fire department, my wife, Abby, and I celebrated the first birthday of our daughter, Violet Teija Engen this past September. We bought a house in Santa Fe, N.Mex., so we're probably going to be sticking around for a little while."
Ryan Wulff was appointed by President Obama to be the Deputy U.S. Commissioner to the International Whaling Commission.
From the March/April 2012 Issue
Bambie Plante Brown donated a kidney to a stranger in November. She is only the 12th person to do so at the Legacy Good Samaritan Medical Center in Portland, Ore. If you would like to learn more about non-directed living kidney donation, please contact Bambie.
Sarah Johnson (see Georgiana White Johnson '70).
Jon Gherardini (see Cheryl Adams Gherardini '67).
Lauren Schwartz London and her husband, Zachary London '97, along with five others, opened a professional theater company in Ann Arbor, Mich., last year. The Penny Seats Theatre Company focuses on providing first-rate live theater experiences at very low prices. The nonprofit is funded entirely by private donations. The group's first show opened in August, and it now has many performers lined up throughout the year. For more information visit www.pennyseats.org.
Rebecca Hopkins Smith (see Linda Bacon Hopkins '69).
Tim Starmer (see Randi Amundsen Starmer '69).
From the July/August 2011 Issue
Becky Stark (see Joseph Meissner '93).
From the March/April 2011 Issue
Karen Alexander (see Births & Adoptions).
Jorge Casimiro (see Births & Adoptions).
Julie Maurin Ellis (see Engagements & Weddings, Dara Cohen '01).
Jordan Kenna (see Engagements & Weddings, A. Gabriel Schifman).
Duke Kwon '98 (see Engagements & Weddings, Esther Lee).
Tamara Stewart Mason was awarded an Up and Comers Award from the Atlanta Business Chronicle on Nov. 11. This award is given annually to 40 leaders under the age of 40 for their professional achievements and community service activities. The award was presented during a dinner ceremony at the Georgia Aquarium.
A. Gabriel Schifman (see Engagements & Weddings).
Adam Schwartz (see Births & Adoptions).
Lee Smith (see Engagements & Weddings, A. Gabriel Schifman '98).
Brock Tessman (see Engagements & Weddings, Laura Sobik Kavanagh '00).
From the January/February 2011 Issue
Jonathan Frank (see Births & Adoptions, Frederic Schoenberg '93).
Eric D. Kroll writes: "It's been a busy but great year. I spoke at Dogan and Karen Baruh's wedding after having introduced them at the 10-year reunion. I saw Kirstin Shu, Mike Butler, Paul and Ashley Russell Krasinski, and Dan Wasserman in and around Boston. I'm still living in San Francisco and traveling to Los Angeles and New York. Professionally, I helped build and launch three start-ups: SantaDVD.com; BeUnleashed.com, for tools and insights to create workplaces where people can achieve long-term success; and BensFriends.org, for people with rare diseases who could use better support. I look forward to hearing from more Brown classmates. "
From the September/October 2010 Issue
Dogan Baruh writes: "Two years after Karen Weinberger and I met at our 10th reunion, we were married on June 12 in the Hamptons. We were lucky to have plenty of Brown alumni in attendance, including matron of honor Alison Konet Hoffman, Marco Depero '97, Lisa Goldschmidt '01, Mary Ellen Kohlman, Eric Kroll, John Lehman '97, Dori Lerner, Ryland Sumner '99, Elizabeth Shaffer, Josh Spector '95, and Karen's sister-in-law, Erica Goldschmidt Weinberger '96. It was a great day. Thanks to everyone for making it."
From the July/August 2010 Issue
Tony Brancato (see Barbara Hirsch Harrison '75).
Scott Snyder's first original comic book series, American Vampire, was published by Vertigo/DC Comics on Mar. 17. The first five issues of the monthly series will feature an original story by Stephen King.
From the May/June 2010 Issue
Sandy Kent Carielli and her husband, Mike, announce the Dec. 24 birth of their second daughter, Susan Paige Carielli. Susan joins Jocelyn, 2. Sandy returned to work at SoundBite Communications, where she has been a product manager for the last year and a half. As part of the job, she writes: "I regularly interact with (and aggravate!) our Vice President of Engineering, Dave Berman '84, '85 ScM."
Dana Engen married Abby Sullivan in January and they currently live in Santa Fe, N.Mex. Dana is working on becoming a firefighter, and Abby is clerking for a federal judge.
Jen Greenwood Ragsdale '98 (see Jamie Martin-McNaughton'03).
From the March/April 2010 Issue
James M. Roger and his wife, Alissa Roger (Union College '99), announce the Nov. 18 birth of their son, Oscar Thomas Roger.
From the January/February 2010 Issue
Lauren Madeleine Schwartz London returns to Dykema, a leading national law firm in Ann Arbor, Mich., after serving a one-year clerkship with the Honorable Raymond M. Kethledge of the U.S. Court of Appeals for the 6th Circuit. Lauren is an associate in the firm's litigation department, focusing on commercial litigation with an emphasis on federal and state appeals. Laura also advises clients in matters of electronic data preservation and the federal rules regarding electronic discovery.
From the November/December 2009 Issue
Dogan Baruh is engaged to Karen Weinberger. They met at their 10-year reunion. Karen lives in Los Angles but is moving back to New York City. They plan on getting married in June with plenty of Brown friends in attendance.
Joel Begleiter (see Ralph Begleiter '71).
Mishka Ireland Góra and her husband, Joseph, announce the April 24 birth of Tristan Michael Casimir, a little brother for Henrietta. Joseph is a counselor in the Georgian village of Evandale in northern Tasmania, Australia, and Mishka just launched the website for her boutique photography at mishkagora.com.
Jennifer Greenwood Ragsdale and Dave announce the May 22 birth of Vivian Rose Ragsdale. She joins big sister Eleanor, now 2.
William R. Terpening and Caroline S. Terpening (Randolph-Macon College '01) announce the April 23 birth of their first child, Eleanor Stuart Terpening.
From the September/October 2009 Issue
Connect with us at the Brown University Class of 1998 Facebook page.
Tara Sussman married Jeffrey Oakman (Rice '98) in March in Charleston, S.C. Among the attendants were Karen Van Ausdal, Gordon Wright, Kim Mowery '99, Anna Laitin '97, Todd Hettenbach '97, and Lynn Vaccaro. Tara has lived in Cambridge, Mass., for the past four years pursuing a doctorate in health policy at Harvard.
From the July/August 2009 Issue
Cort Malone announces his Feb. 7 marriage to Jennifer Alampi (Columbia '00) in White Plains, N.Y. He writes: "Although the ceremony was a small, family-only affair, we were surprised and thrilled when my four-year Brown roommate and best friend, David Fauvre, showed up to celebrate with us at the after party. Thanks to all the rest of the Brown crew who sent along gifts and well wishes!"
From the May/June 2009 Issue
Moira Feeney married Daniel Duvernay (Howard Univ. '95) on Oct. 18 at the Montclair Women's Cultural Arts Club in Oakland, Calif. Friends from Brown who attended included Laurel Gorman Arroyo, Jessica Purdy Axelrod '97, Caitlin Barth '06, Carl Daucher, Craig Lichtenstein, Jessica Manchester Lubitz, Aoife Meehan, and Cecily Vix '97. Moira has been focusing on international human rights and civil rights litigation since graduating from the UC Hastings College of Law in 2004.
Kara Nugent (see Steven Nugent '69).
Emily Grossman Reilly and her husband, Tom, announce the Jan. 8 arrival of Phoebe Marin Reilly. Emily writes that Phoebe is being doted upon by her 3-year-old big sister, Meredith; her grandparents, Daniel Grossman '71 and Dana Cook Grossman '73; and her aunt, Joanna Grossman Miller '03. Emily and her family live in Ashland, Mass.
From the March/April 2009 Issue
Phillip Barengolts and his wife, Heather Leaver-Spear (Haverford '99), announce the Sept. 4 birth of their son, Quin Parker Barengolts. They live in Chicago, where Phillip is a partner with Pattishall McAuliffe Newbury Hilliard & Geraldson LLP.
Tom Benson, a trial attorney in the Environmental Enforcement Section of the U.S. Department of Justice, was awarded the department's John Marshall Award for his part in securing the largest single environmental settlement in U.S. history. Tom and his team also earned Gold Medals from the U.S. Environmental Protection Agency for their work on the case, which targeted American Electric Power over emissions from coal-fired power plants. Tom lives in Silver Spring, Md., with his wife, Megan Tracy Bensan '00, and their 2-year-old daughter, Talia.
Christie del Castillo and Michael Hegyi were married on Aug. 23, 2008, in Albuquerque in the company of their friends and family, including Shuko Kawase '00.
Jeff Falk and his wife, Elise, announce the Aug. 8, 2008, birth of daughter Alexia Ruby Falk. Jeff writes that highlights of the birth included Elise using no drugs and Jeff offering insightful coaching.
Abram Mozes married Lindsey Kushner on Nov. 9 in Oakdale, N.Y. Jonathan Taqqu and David Tom were in attendance. Abram will be finishing a cardiology fellowship at Stony Brook Univ. Medical Center in June before returning to Boston to start a two-year fellowship in cardiac electrophysiology at Tufts Medical Center.
On October 4, Sonia GiGi Otalvaro-Hormillosa writes that the San Francisco chapter of Brown TBGALA cosponsored Love in Motion, a marriage equality fundraiser benefiting Let California Ring. Many local companies helped to cosponsor the event, which drew approximately 100 people. For more information about the recently formed San Francisco chapter, contact GiGi.
Sarah Polisner Weber and her husband, Tom (Holy Cross '97), announce the June 11, 2008, birth of their daughter, Leah Emery Weber.
Phebe Vandersip (see Beatrice Wattman Miller '35).
From the January/February 2009 Issue
Anna Porter Johnston and her husband, Brian, announce the May 31 birth of their daughter, Myra Juliet Johnston.
Rachel Kliegman has moved to New York City to pursue an EdD in curriculum and teaching at Columbia's Teachers College.
Kristalee Guerra Leija and her husband, Mike, announce the February 24, 2008, birth of their daughter, Alyssa Mia.
Matt Marcy (see Jacques Lord '79).
Martin Mayerchak writes: "I'm off to Baghdad for a third year soon. It's not the ideal place for visitors yet, but does lie close to a variety of places that are. So drop a line and we'll set it up. Also, if your Arabic is half-passable, we could use your help out here."
Adi Rodrigues Mendlestein and her husband, Scott, (UMass '96, Univ. of Miami '99 JD), announce the September 20 arrival of Jake Harris. The family lives in Coconut Grove, Fla.
Julian Paris launched a clothing line called Culture Collective that became available at www.culturecollective.com on November 28.
Emily Grossman Reilly (see Joanna Grossman '03).
Tracy-Ann Beecham Reynolds and her husband, Bert, announce the May 1 birth of their second son, Kellen Dalton. He joins big brother Jayden.
Robin Romm's new book, The Mercy Papers: A Memoir of Three Weeks, was published in January by Scribner. The paperback of her story collection, The Mother Garden, will be published soon. Robin lives in New Mexico and is a professor at the College of Santa Fe.
Celeste Tarricone married Justin Lemrow (James Madison Univ. '00) on September 13 along Chesapeake Bay near Annapolis, Md. Among the friends who came to celebrate were: John Morgan, Jonathan Kohler '99, Tom Benson, Megan Tracy Benson '00, Mary Sparacello, David Morenoff '95, and Bao Pham. Celeste has lived in the Washington, D.C., area for the past four years, while working in international development.
Sarah Polisner Weber and her husband, Tom (Holy Cross '97), announce the June 11 birth of their daughter, Leah Emery. Sarah writes: "Leah is beautiful (not biased at all) and already has a fantastic sense of humor!"
From the November/December 2008 Issue
Todd Berman has been living in San Francisco with partner Lauren Girardin (NYU '98) for the past 10 years while working as a substitute teacher artist. See his art on his website, TheArtDontStop.org. Todd and Lauren will spend the next year circumnavigating the globe. You can follow their progress and art projects at Ephemerratic.com. Todd writes: "Congratulations to expecting dads Travis Bryan and Jake Ide."
Winnie Eng writes; "On May 31 I married Anthony Saur (NYU '02 JD). Neil Roberts, who brought his wife and newborn son, officiated beautifully. Among our Brown friends attending were Leyla Goldsmith Leatherwood, Janice Kim, Leah Stein Kimmet, Grace Lee, Jessica Barron, Jennifer Feldscher, and Leah Martinez Dursch. We now live in Manhattan, where I work as a clinical psychologist at CUNY and keep a private practice."
Kristalee Guerra Leija and her husband, Mike, announce the February 24, 2008, birth of daughter Alyssa Mia Leija.
Matthew Maneggia moved back to Providence to open East Coast Acupuncture and Herbs in the Jewelry District. He writes: "I received my master's degree in 2007 from the Academy of Oriental Medicine in Austin, Tex. After four years of study and an internship in China, I'm happy to be back in Providence practicing traditional Chinese medicine."
Megan O'Keefe Manzo and Michael K. Manzo '99 announce the July 2 birth of their first child, Cameron Thomas. Cameron is the grandson of Thomas C. O'Keefe III '67 and the nephew of Daniel H. O'Keefe '97. Megan and family are living in Natick, Mass.
Valerie Phillips and her husband, Brent Campbell (Indiana '99), announce the July 10 birth of their first child, Hannah Riley Campbell, Brown Class of 2030, they hope. The Phillips-Campbell clan lives in Jackson Heights, N.Y., and after a summer's maternity leave Valerie returned to work at the Manhattan commercial litigation boutique Kaplan Landau, LLP, where she is an associate.
Jill Sorenson (see Stu Crump '43).
From the September/October 2008 Issue
Brian Forsythe graduated from the Harvard orthopedic surgery residency program and is finishing a fellowship in orthopedic surgery and sports medicine at the Univ. of Pittsburg.
Leyla Goldsmith Leatherwood and her husband, John Leatherwood (Oregon '97), announce the April 2 birth of their daughter, Bryce Ann. Their son, Jax Henry, turned three in July. Leyla writes that she is sad to be missing out on her tenth reunion but would love to hear from her classmates.
Tahisha N. Tolbert graduated from Howard Univ. College of Medicine in May 2007 and completed her intern year in Washington, D.C. She returned to New York City in July to start her emergency medicine residency.
From the May/June 2008 Issue
Ritwik Chatterjee writes: "My wife, Amy, and I welcomed our daughter, Mia Lennon, into the world on January 16, 2008, to join her big brother, Dylan. The Chatterjee clan lives in Manhattan where I work for a special situations hedge fund."
Carl Daucher moved back to the U.S. from New Zealand.
Johanna Masse writes: "Jonathan Cohen '00 and I have recently relocated to Ann Arbor, Mich., where I am pursuing my PhD in higher education at the Univ. of Michigan. Jonathan left Sony Imageworks and started a new job at NVIDIA as a research scientist. In other news, Jonathan has recently won a Technical Achievement Award from the Academy of Motion Picture Arts and Sciences, along with Jerry Tessendorf '84 PhD and Michael Kowalski '85 '99 ScM, for their fluid simulation system that was used on The Golden Compass and Superman Returns. Jonathan and I would love to hear from other alumni in Michigan."
James M. Roger writes that he recently got engaged to Alissa Riba (Union College '99), will graduate from Marquette Dental School this year, and is pursuing a PhD at the Univ. of Rochester in immunology.
From the March/April 2008 Issue
Jessica Beckett-McWalter will marry Brent Malin on June 14. The couple recently moved to Pittsburgh.
Christine del Castillo writes: "After graduating from medical school at UC San Francisco in 2003 and training at the Univ. of New Mexico in emergency medicine, I am happily working at Presbyterian Hospital in Albuquerque. I have recently moved into a new house with my domestic partner Michael Hegyi, along with her two dogs, Ligaya and Bowie."
Allison Schettini Evans and David Evans '96 announce the August 5, 2007 arrival of their son, Preston Louis Evans.
Laurie Dokson Gaydos and husband Chris Gaydos '96 announce the October 30 birth of their first child, Elaina Raye Gaydos. Elaina's family also includes grandfather Robbie Dokson '66 and aunt and uncle Jamie Dokson Mrozek '01 and Seth Mrozek '01.
Cora Goldfarb works at a school-based mental health clinic at an elementary school in East Harlem. She writes that she enjoys her job and looks forward to seeing classmates in May.
Lesley Stephens Hanes (see Wendell L. Hanes '93).
Lara Hirsch and her husband, Brent Yanke (Penn '94), are thrilled to announce the October 13 birth of their daughter, Charlotte Heather Yanke. They live in New Jersey and look forward to seeing everyone at the reunion.
Joe Hou '02 MD married Lisa Femia (Fordham '99, URI '07 PhD) at the Glen Manor House in Portsmouth, R.I., overlooking the Sakonnet River on November 3, in the middle of hurricane Noel. His older brother, David Hou '96, '00 MD was his best man. Helping to celebrate the event were groomsmen Andrew Norden, Todd Myers, Jason Lakin '99, Eric Matten, and Edwin Cadet '03 MD. Other Brown friends in attendance included Lori Bielinski Matten '02 AM, Megan Jaffe Myers '99, David Poch '02 MD, Dina Koutas-Poch, Rashmi Licht '02 MD, Brinda Thimmappa '02 MD, Sreekanth Chaguturu '99, 04 MD, and Michael Poch '01, 05 MD. Joe writes: "Adding to the excitement was our new title of aunt and uncle, thanks to the recent birth of Emily and Julia Hou to David and his wife, Irene. We live in Manhattan, where I am completing my fellowship in pulmonary critical care medicine at the Mount Sinai Hospital and Lisa works as a psychologist for New York Presbyterian Hospital. I would love to hear from old friends."
Melissa McGuinn King writes: "We welcomed Samuel Joseph to our family on April 18, 2007."
Roman Knysh and his wife recently moved from San Francisco to Old Town Alexandria, Va., just outside Washington, D.C.
Deepica Ganta Reddy '02 MD writes: "I had a baby boy on October 9, Nikhil A. Reddy. I would love to hear from old friends."
Zarifa Brown Reynolds writes: "I finished Harvard law school in 2001 and worked in New York City for a few years. I married J. Cedrick Reynolds in 2005 and moved back to Miami. Our son, Joshua Reynolds, was born in 2007."
Sharyn Levine Rosenberg writes: "My husband, Dan Rosenberg (Delaware '96), and I are pleased to announce the October 16 birth of our daughter, Livia Joy Rosenberg."
Adam Schwartz married Helena Shanahan on December 31 in a ceremony at Choate Rosemary Hall, where Helena attended high school. Celebrating with the couple were Peter Kalan, Razzu Engen, Jonah Sonnenshein, Juliana Yen Ho, Ben Karlin, and Torsten Mack.
Meena Seshamani writes: "I married Capt. Craig Mullaney (U.S. Military Academy '00) in May 2005. We met while we were both studying at Oxford, though ironically enough, he is a Rhode Islander, so I continue to make frequent stops to the Ocean State to visit relatives and friends. Zankhana Patel Bateman recently had a son, Mayan, and works for Bank of America. Antoinette Thomas is engaged to Thomas Cibull (Kentucky), with a wedding planned for 2008. Rita Bapat Ghai '01 MD continues to heal the mentally ill of Tallahasse, Fla., while raising a beautiful daughter, and Lidia Kidane continues to wow the professional world of corporate law. I'm halfway through my residency in otolaryngology head and neck surgery (say that three times fast!) at Johns Hopkins. Brunonians abound in our department, with Lloyd Minor '79, '82 MD as chair, David Brown '92 as assistant residency program director, and Frank Lin as a fellow resident."
PJ Steyer writes: "After much study and gnashing of teeth, I have finally received my M.A.O.M. (Master's in Acupuncture and Oriental Medicine) from the New England School of Acupuncture, making me a licensed acupuncturist and herbalist. I run my own private practice in Inman Square, Cambridge, as well as share healing space with a high-school friend in Danvers, Mass. I also continue to run my martial arts school, Boston Classical Soo Bahk Do, in Central Square, Cambridge."
John Lloyd Young is ending a two-year run as Frankie Valli in Jersey Boys. He had a solo concert at Lincoln Center in February as part of the American Songbook Series.
From the January / February 2008 Issue
Elisha Anderson (see Naline Lai '89).
Sandy Kent Carielli writes: "Mike and I welcomed our first child, Jocelyn Marie Carielli, on October 5 at 9:04 p.m. Jocelyn arrived at 20 in., 7 lbs. 8 oz. She is absolutely beautiful and is happily getting to know her new family. We still live in Somerville, Mass. I'm on maternity leave, and Mike has recently changed his job. Drop us a line; we'd love to hear from you!"
Willow Darsie writes: "I'm living in Singapore earning my MPA at the Lee Kuan Yew School of Public Policy and enjoying myself immensely. Despite the distance, I do plan on returning to Providence for our 10th reunion. In fact, I'm serving as a class officer this year. Feel free to send me any reunion suggestions or concerns. I can't wait to see everyone in May!"
Alexei Doohovskoy writes: "In January 2007 we welcomed our second child, Ilya. I have been freelancing in the Boston area performing with the Boston Symphony and Boston Pops, and touring frequently with the Empire Brass Quintet. I also have a successful private studio, teaching roughly sixty students. I am also a teaching associate in the Brown music department. Recently, a concert I played with the Air Force Band and Empire Brass was filmed for broadcast on PBS."
Abigail Ross Goodman announces the birth of her second daughter, Hannah Ellis Goodman, in June 2007.
Stewart Kesmodel and Jamie Schwartz (Colorado College '00) were married at the Corcoran Gallery of Art in Washington, D.C., on June 16, 2007. Serving as groomsmen in the wedding were Sam Brewer, Bennett Dear, Ron Hoenig, Peter Kleeblatt, Roman Knysh, and Hal Woodcome. Other friends in attendance included Erik Augustson, Dave Brown, Justin Clavadetscher, Dan D'Onofrio, Susan Gardinier, Kevin Gottehrer, Jeff Gould, Mike Schreiber, Katherine Scott, Mike Sheehy, Owen Tully, Chris Vedro, Ryan Wulff, Lee Khan '97, Scott Douglass '97, Rena Hansen '97, and Kellie MacDougall Lawler '99. Stewart and Jamie met while living and working in New York City. Stewart is an executive director in the Equity Capital Markets group at UBS Investment Bank and Jamie is pursuing her masters in clinical nutrition at NYU.
Bear Korngold, a licensed clinical psychologist in San Francisco, has launched a private practice. Bear specializes in psychotherapy and consultation with adult individuals and couples and has particular expertise in marital and relationship therapy.
Samantha Berger Kravitz and Eric Kravitz '97 live in Barrington, R.I. They teach at the Gordon School in East Providence, which their two children attend.
Cort Malone writes: "I recently published my first novel, Chasing Hunter, a thriller about a young New York City attorney framed for murder by the Russian mafia. The book features cameo appearances by several classmates and professors, including David Fauvre, Michael Butler, and Al Lairson, all of whom provided me with editing advice along the way. I work as an attorney in Manhattan (much like the main character in my novel), and would love to hear from old friends and classmates."
Joanna Mareth writes: "I married Martin Cesare Valeri (Kenyon College '98) on September 1, 2007, in a beautiful sunshine-filled ceremony in Seattle. Friends in attendance included Sarah Faulkner Hugenberger, Anna Thomas Bates, Paul Nelson, Dina Koutas Poch, David Poch '02 MD, Jessica Halvorson Skelton '99, Hannah Purdy '99, Christina Perez '97, and Marc Vogl '95. After our honeymoon visiting some of Martin's long-lost relatives in Abruzzo, Italy, I started work as a first-year associate at K&L Gates law firm in Seattle, and Martin entered the master's program in environmental engineering at the Univ. of Washington."
Alison Rosenthal (see Jason Sobel '02).
Monika Srivastava writes: "I married Kunal Shah (NYU '97, Rutgers Law '06) on August 11, 2007. We had a splendid four-day traditional Hindu wedding ceremony in my hometown of Amherst, N.Y. Alumni present included my sister Savita Srivastava '97, Sumona Saha '02 MD, Seema Saini '97, '01 MD, Nazleen Bharmal, Sameer Saini '95, '01 MD and Colin Gregoire. We live in NYC. I am in private-practice dermatology. We look forward to hearing from old friends."
Annie London Tcherepnin and her husband, Nick, welcomed a daughter, Clara, in September. They also have a 2-year-old son, Peter. They live in Manhattan, where Annie is working on a master's in nutrition at Columbia.
From the November / December 2007 Issue
Christine Fuqua Gay (UF Law '06) and David L. Gay (UF '97, UF Law '04) were married on November 4, 2006, in Christine's hometown of Orlando, Florida. She writes: "We met while attending the Univ. of Florida College of Law. Many Brown friends made the trip to Florida for our wedding, including my brother, Joe Fuqua '00, who served as a groomsman; bridesmaids Kasia Pindak Reed and Sarah McFadden '96, along with Jenny Ekberg Besser '99 and James Besser '97; Mason Cardwell '93; Elizabeth Tyler Crone '96 (whose adorable daughter, Isabella Crone-Baron, served as flower girl); Leslie Garrett; and Sarah Jones." Christine is currently practicing real estate law in the Jacksonville, Fla., office of Holland & Knight, LLP. Joe returned from nine months of traveling in New Zealand, Australia, and throughout Asia and began business school at UCLA this fall.
Johanna Kolodziejski writes: "After nine years I finally made it back to the East Coast! Jason and I moved to New Hampshire in August so I could start my new job at Keene State College. Y'all told me I needed to be back in New England. Well, now I'm back and our spare room is open for visitors. It's awfully nice up here! Where else can you see beautiful foliage and every 2008 presidential candidate all in one day?"
Rachel McSorley Shaw and Frank Shaw (brother of Natalie Shaw '00) welcomed their first child, Sarah Nicole, on March 26. They will also move into a new home and would love to hear from classmates.
Pranapda Phornprapha (see Celia Wu Sophonpanich '83).
Jennifer Greenwood Ragsdale writes: "On May 30, 2007, my husband, David (Penn '94), and I welcomed our daughter, Eleanor Caroline Ragsdale, to the world. We look forward to her first campus tour in May, at my 10-year reunion!"
Stephanie Schaaf Reyes married Rafael Reyes (UC Santa Cruz '89) in a Southern California wedding attended by Gun Unsal '97 and many non-Brown friends in April. They live in San Mateo, Calif., and Stephanie writes they are both happily working for environmental nonprofits in San Francisco.
Ryan Wulff was recently named a John A. Knauss Marine Policy Fellowship winner. His first assignment will be to prepare the U.S. position on the convention on international trade in endangered species for the next conference of parties.
From the September / October 2007 Issue
Shantanu Agrawal writes: "Kavita Parikh '00 and I announce the birth of our daughter, Ashika Parikh Agrawal. Thank you to everyone who has sent notes and e-mails and who have shared our joy and excitement. We hope to have another Brown alum in the class of 2027!"
Victoria Croog and her husband, Joshua Weill (Univ. of Kentucky '96), announce the May 29 birth of their son, Elias Rex (Brown Class of 2028). They write: "He has already become fast friends with another future Brown alumnus, Sadie Hoge, born to Molly Yancovitz and Stephen Hoge (Amherst '98) in December 2006. Elias Rex is enjoying the life of a New York City baby while I complete my residency in radiation oncology at Memorial Sloan-Kettering Cancer Center. Joshua is an editor and producer at MLB.com and will steer Elias away from being a Yankees fan. We'll see you at the 10th reunion in 2008!"
Laura Dokson Gaydos (see Robert Dokson '66 and Jamie Dokson '01).
Jordan Kenna and Lee P. Smith announce the January 24, 2007, birth of their son, Ryan Kenna Smith, in Miami: "In June, we moved from Miami Beach to Philadelphia, where Lee began a fellowship in pediatric otolaryngology at the Children's Hospital of Philadelphia."
Kristalee Guerra Leija writes: "On April 8, 2006, I married John Michael Leija in San Antonio. Mike and I met as law students at the Univ. of Houston. We were married outside at dusk, surrounded by the beautiful Texas hill country and by our friends and family. I was blessed to have my Brown friends Veronica Carbajal, Indira Goris '99, and Alegre Rodriquez with me to celebrate. Mike and I have settled in Houston, where we are both attorneys. I would love to hear from my Brown friends!"
Erich Ludwig writes: "After seeing someone put wedding news from October 2006 in the BAM, I felt a bit better. I've been slacking on the last of my best-man responsibilities: contributing news of the September 2006 wedding of Nicholas Goldsmith and Vivian Fang. Nick & Viv got married in a beautiful ceremony and setting at Caramoor, just outside New York City. Brown friends in attendance included Li-Sing Ou, Terry Sherman, Anne Stowell, Dan Margalit, and Gidon Felsen. The happy couple then headed off for Hawaii and Yosemite for an extended honeymoon. They are now back in New York City, with Nick continuing to perform both solo and with other groups, and Viv continuing to work in the fashion world. Meanwhile, I am in the middle of wedding planning after I proposed to Alli Ross (Skidmore '01). We are getting married in October. I continue to hustle on a variety of projects in the new-media and digital-music worlds, including acting as COO of the start-up CalabashMusic.com, working on a documentary on Senegalese hip-hop and politics, and running my digital consultancy, IMmedia-C.com. I can be reached via a quick Google search or via the alumni directory (alumni.brown.edu)."
Elena Ritchie (see Daniel Sullivan '66).
Robin Romm writes: "I'm excited to say that Scribner has published my collection of stories, The Mother Garden. According to Booklist, the stories are 'surreal tales of loss and discovery,' which seems pretty accurate."
Jeffrey T. Spinazzola writes: "Nine years after graduating, I have finally finished my first novel, having graduated from law school and completed a short-but-sweet legal career. Now all I have to do is find a literary agent, unless one can find me first."
Will Terpening recently cofounded Anderson Terpening PLLC, a boutique law firm in Charlotte, N.C., that represents businesses, executives, and other professionals in any and all complications and disagreements, whether criminal or civil. For more information, visit Anderson Terpening's Website: www.HouseOfDefense.com. Will would enjoy hearing from friends at.
Phebe Phillips Vandersip '98 (see Janet Hamlett Malme '56)
Emmy Woessner writes: "I am happy to report that my arduous years of graduate school are finally behind me. I received my PsyD in clinical psychology in June from the Mass. School of Professional Psychology. After a thirteen-year affair with Providence, I am packing up and moving to Madison, Wisc., with my partner, Anders Carlson (Oregon State Univ. '06 PhD). There I will minister to the existential needs of Univ. of Wisconsin students in the university's counseling center, while Anders probes climatological mysteries as a professor of geology."
From the July / August 2007 Issue
Tabitha Suarez Kaza and Capt. S. Babu Kaza '97, USMC, "are overjoyed to announce the Nov. 20th birth of Catherine Grace Kaza. She was welcomed by her three adoring sisters, Teresa, Mary, and Elisabeth, and her two protective brothers, Tommy and Peter. After contributing to western imperialism during a tour in Iraq, Babu moved to his new billet as appellate defense counsel at the Washington Navy Yard. Tabitha is busy indoctrinating the children through home schooling. The family may be spotted in their airport van around D.C."
Jordan Kenna and her husband, Lee Smith, announce the Jan. 24, 2007, birth of their first child, Ryan Kenna Smith. They are moving this summer from Miami Beach to Philadelphia, where Lee will begin a two-year fellowship in pediatric ear, nose and throat at Children's Hospital.
Lauren London, an associate in the Dykema law firm's litigation department, was elected to the board of 826michigan, an Ann Arbor nonprofit dedicated to helping students improve their writing skills.
Valerie Phillips wrapped up her first season as the New York City Area Coordinator for BASC by co-hosting a successful welcome party for accepted students with Catherine Willis Gildor '85. Among the alumni and volunteers attending were: Peg Ogden '53, Joan Markey '71, Carmen Garcia Rodriguez '83, David Aaron '86, Robin Meehan Halloran '86, Bob Whelan '91, Tracy Elias Lehman '93, Gladys Xiques '94, Stephen Gilheeney, '95, '99 MD, Arif Shaikh '01, Liz Cho '01, '02 AM, Lily Wang '02, and Can Bakir '03. Valerie writes: "I traveled to Tulsa, Okla., the hometown of my then-fiancé, now-husband, Brent Campbell (Indiana Univ. Bloomington '99), where we were married at the McBirney Mansion on Apr. 14. Sarah Greenberg made the trip from Atlanta to attend. I am still living in midtown Manhattan and working as an associate at Kaplan Thomashower Landau LLP, and I would love to hear from old friends."
Anish Sheth '01 MD and Josh Richman '97 write: "We are excited to announce the release of What's Your Poo Telling You? which takes a 'sophisticated' look at the wonderful world of, well, poo. Published by Chronicle Books, this illustrated treatise mixes humor and wit with real medical knowledge. Visit us at www.drstool.com."
From the May / June 2007 Issue
Class of '98—Where in the world are you? We're trying to track down the nearly 500 classmates who have gone missing. Please e-mail us at brown.class.of.1998@gmail.com, and let us know where you are. Also, if anyone has seen Professor Carberry, he's missing too.
Oliver Hurst-Hiller and Maya Voskoboynikov were married in New York City on Oct. 21. Brown family and friends in attendance included Oliver's parents Richard Hiller '66 and Marsha Hurst '67, Caleb Hurst-Hiller '02, Barbara Hurst '72, Rene Murai '66, Michael Targoff '66, Mitch Goldman, Michael Green, Jason Kakoyiannis, Lauren Kardos, Bear Korngold, Ciara Knudsen, Daniel Oppenheim, Matthew Rich, Jeremy Sharrard, Jordan Silbert, Joel Tompkins, Jonathan Wolanske, Payton Carter '99, Joel Grossman '99, Jesse Kocher '99, Anna Rooney '99, and Derek Mitchell '03. Oliver and Maya, who met while living in Seattle and working at Microsoft, now live in New York City. Oliver is CTO of DonorsChoose.org, a Web site where public school teachers submit their best ideas for classroom projects and citizen philanthropists fund the projects they find most compelling.
From the March / April 2007 Issue
Courtney Reilly DeHoff writes: "Owen DeHoff '97 and I were married this past summer on July 22 at Wave Hill Gardens in Riverdale, New York. Despite the rain, we were thrilled to be celebrating with many Brown alums, including bridesmaids Abigail Ross Goodman, Maria Taft, and Elizabeth Cocroft Lindstrom and groomsmen Matt Sitter '97, Michael Corkery '97, and Scott Mitnick '97. Also in attendance were Elizabeth Shaffer Spector and Josh Spector '95, Lorna and Chris Sharp '97, Emily Kauff '97, Mike Hsu '97, Scott Kelley '97, and Jeff Nussbaum '97."
Erin MacDonald writes: "I wanted to write to thank those who supported my Crayella umbrella design in the I.D. magazine/treehugger.com competition—you rock! Thanks to your support it won the vote-off and was featured in the December issue of I.D., a very big deal for me. I am living in Ann Arbor, Mich., where the only thing I am married to is my dissertation in mechanical engineering and the only thing I am giving birth to is more design ideas and research publications."
Ian Maisel recently interviewed Kyle Gass from the Tenacious D movie in cartoon format for the Boston Phoenix. You can check it out online at http://www.phx.com/article_ektid27593.aspx. Additionally, Ian recently began a full-time job at JFL Media, where he is writing and producing animated kids' films. You can see his online portfolio at www.ianmaisel.com.
Mike Mancuso writes: "I finally married Danielle Stead (URI) in a beautiful ceremony in Georgetown, Mass., on October 27. In attendance were best man Ryo Nakagawa '99, groomsman Chris Passero '02 MD, and guests Sam Lubell, Abigail Morris, and Mike Rubin '00. I'm working primarily for a real estate development company. However, Mike Rubin and I are still covering Brown sports for the BrownBears.com radio network. Now back from our honeymoon in Huatulco, Mexico, Danielle and I are living in Cumberland, R.I."
Trevor S. Mottl married Pooja R. Srivastava (Michigan '99, London School of Economics and Political Science '03 MSc) at the Oheka Castle in Huntington, N.Y., in August. Trevor and Pooja currently live in London. Trevor is an equity derivatives trader with Merrill Lynch. Present at their wedding were Lee Smith, Stephen Mooallem, Andrew Schwartz, Jordan Kenna Smith, Carolyn Glass '97, and Benjamin Hertzog '99 PhD.
Kate Nitze, an editor at MacAdam/Cage, an independent fiction publisher in San Francisco, married Carl Schneebeck in Colorado in September. Officiating was Professor of Comparative Literature Michael Putnam. Alumni friends included Oded Kafka, Lettice Macphail, Annabel Briger, Jill Hall, Emily Barrett '97, Dena Connolly '97, Peter Light '01, Gabe Roth '95, and the groom's father, Chuck Schneebeck '67 MAT.
Mark Riley writes: "My wife, Laura, and I welcomed our second child, Wilder Jones Riley, to the world on October 29. We think he may have been happier in the womb. His big sister, Belle, and Hanna, the daughter of Jonathan Lax '92, are aspiring gymnasts and princesses in Concord, N.H."
From the January / February 2007 Issue
Julie Balzar and John Snyder '99 were married on Oct. 8 in Boston. Brown alumni in attendance included best man Matthew Balzer '05, bridesmaid Jessica Chandlee Smith '95, and wedding guests Ian '99 and Aprille Johnson Dembsky '99, Marc Helmick '97, Lisa Palin '99, Pat MacRoy '00, Avery Rosen '02, Andy Schwerin '01 and Bonnie Boyd-Schwerin '99, Bianca Nunes '05, Todd Stroehlic '00, Igor "Gary" Brichkov, Rachel Meyers '00, Charlotte Meehan '00 MFA, Ben George '02, Carl Takei '02, Meg Fidler '72, Julie Coe, and Ben '00 and Andi Livi Smith '99, and Pat Nyhan. John is an attorney at Proskauer Rose LLP in New York and Julie is the founder and artistic director of the Milk Can Theatre Company in New York and the visiting dramaturg at Wheaton College in Norton, Mass. They live in Times Square and would love to hear from old friends.
Teal and Matthew Harada are delighted to announce the April 17, 2006, birth of their daughter Eleanor Catherine. Teal writes: "Jackson is two now and adores little Ellie."
Kenny Lao, founder of the restaurant Rickshaw Dumpling Bar, was named among Inc. magazine's "Top 30 under 30" entrepreneurs for 2006. He is planning to open six more Rickshaw Dumpling Bars in the coming year, aiming to become the market leader in fast, casual Asian food in New York City, and has received funding from the Myriad Restaurant Group, which runs Nobu and Tribeca Grill.
Anuj Mankad writes: "I finally finished grad school and am now a postdoctoral fellow at Cincinnati Children's Hospital Medical Center. I am doing research on a disease called Fanconi anemia and getting to know Cincinnati. I've met a couple of Brown alumni here but would be thrilled to hear from others!"
Jennifer Greenwood Ragsdale writes: "On Oct. 9, 2005, I married David Ragsdale (UPenn '84) in Rye, N.Y. I was attended by bridesmaids Melissa Rollen hagen '97 and Kristen Soule '99. Brunonians Thomas Chestna '94, Kari Dahlen '96, Ryan Cristal '96, Jennifer Reid '91, James Todd, Kathy Blank Todd '00, Jon Persky '99, Kirstin Lamb '01, Jason Blumenkrantz '00, Sharon Sonenblum '02, and Justin Quimby all helped celebrate the occasion. Dave and I live in Arlington, Mass., where I help Coach Bill Douglas '87 with the local Brown alumni softball team. Anyone interested in joining us next spring should e-mail me to get added to the list."
Kelly Shimoda writes: "I recently started a photography agency with a group of colleagues from the Inter national Center of Photography, from which I graduated in 2005. The international editorial-based agency is called Veras Images and is run out of New York City. Check out our work at www. verasimages.com."
Mary Swerczek writes: "On Sept. 30, I married Paul Sparacello (Southern Methodist University '99) in the St. Louis Cathedral in New Orleans. Jessica Barron-Essary, Jessica Guarnaschelli, and Alyssa Litoff were all bridesmaids. Winnie Eng, John Morgan, Celeste Tarricone, Tom Benson, and Andrew Bradfield '89 all attended. John and Celeste read in the wedding. Paul and I live in New Orleans, where I am a staff writer for the Times-Picayune."
Dan Wasserman writes: "This summer my wife, Melissa (Penn State '97), and I welcomed our first child, Elliot Adin Wasserman, to the world. Elliot was born seven pounds, three ounces, at NYU Medical Center in New York City on July 10. He's a lot of fun, especially now that he has started sleeping through the night! Elliot loves getting to regularly see his favorite aunt, Sarah Wasserman-Rajec '00, who just moved with her husband, Martin, less than ten minutes away from us."
From the September / October 2006 Issue
Jenn Cash writes: "I'm wrapping up my three-year return to Providence and life as a graduate student. I just completed my MFA at RISD in graphic design. Geo­graph­ically, I'm not sure where you will find me in the near future."
Ayana Evans (see Roland Laird '82).
Felicia Lyde (see Roland Laird '82).
Neil Roberts married his wife, Karima Barrow (Princeton '99), on May 20 during a beautiful outdoor wedding in Montego Bay, Jamaica. The couple met in Wash­ington, D.C., and they have spent different periods in residence working in the Caribbean, including time on the island of St. Lucia. Brown alums in attendance included longtime friends Alex Harris and Ralph Johnson. Karima is an international researcher at the Academy for Educa­tional Development in Washington, D.C. Neil is finishing his PhD in political theory at the Univ. of Chicago, and he has been serving in 2006 as a visiting professor at the Johns Hopkins Univ. in the Center for Africana Studies and Department of Political Science. Neil would love to get back in touch with fellow Brown alumni and friends."
Liz Ruckdeschel writes: "My first young adult novel, What If … Everyone Knew Your Name? (Random House), coauthored with Sara James (Univ. of North Carolina '98), came out in June. Inspired by the classic '80s 'Choose Your Own Adventure' books, this is the first of four interactive novels in the 'What If …' series. For more information, please visit www.thewhatifbooks.com."
Jay Sagar and his wife, Paola (whom he met in Chile during a semester abroad while at Brown), announce the Feb. 14 birth of Noah. Jay completed a dual JD/MA Latin American studies program at the Univ. of Arizona and is working on the Spanish-speaking team at the public defender's office in Tucson. Paola will soon return to her job as an elementary school teacher.
From the May / June 2006 Issue
Laura Boutelle (see William E. Boutelle '62).
Ashlie Burkhart (see Sally A. Campbell-Lee '87).
Markita Morris-Louis writes: "Jessica Pena and Alfredo Achecar '99 were married in Florham Park, N.J., on Oct. 1 in a beautiful garden-style ceremony. Brown alums were in attendance in full force and included Jacques Louis '95, Robyn Neblett '99, Arhima Jacobs '00, Aliah Greene '96, Jeff Vargas '95, and Laurisse Rodriguez '97. The happy couple lives in New York City."
Bart Reeder writes: "My wife, Janee (Abilene Christian '95), and I announce the Jan. 24 birth of Vivian Rose near our home in Dallas. She was very happily received by her 2-year-old sister, Juliette, who promptly announced that Vivian was 'her baby.' It appears that Juliette, being a native Texan, has fully embraced President Bush's 'ownership society' principles."
Scott Snyder has published his first book, a collection of stories, Voodoo Heart (Dial Press).
From the March / April 2005 Issue
Carrie Beckner writes that she received her MBA from UCLA's Anderson School of Management and is "back in the Pacific Northwest, working for Nordstrom in its downtown Seattle headquarters. Now that I have left California, I will miss spending time with Montse Garriga who currently works at Si TV in Los Angeles. I also recently connected with Amanda Philipson '95 in L.A., who is busy doing improv, voiceovers for cartoons and commercials, and breaking into the biz. Ethan Elkind started at UCLA Law last year and married fellow classmate Jessica Breiteneicher last summer. It was also exciting to hear that Becky Tavani has relocated to Rome, Italy, and works as a forestry consultant with the Forest Resources Division of the United Nations Food and Agriculture Organization. She misses the intricacies of English so I know she would love to hear from friends. Also, on a trip through NYC post-graduation, I enjoyed catching up with Ed Cadet, who is now busy as an orthopedic surgery resident at Columbia Presbyterian Hospital. I also saw Adam Schwartz, who just graduated from the Executive MBA program at Columbia and continues to work for First Manhattan. Lastly, I just received news that the best freshman roommate ever, Veronica Carbajal, graduated this year from the Univ. of Austin School of Law and has joined Texas RioGrande Legal Aid (TRLA) in San Antonio. I look forward to getting involved in the Brown community in Seattle."
Danny Brooks is a cook in Barcelona, Spain.
Jordan Whidden Kenna writes: "I married Lee Phillip Smith on Nov. 6, at the Biltmore Hotel in Miami. Attendees included maid of honor Justine Kenna '00, Robert Cheng, Peter Fagenholz '97, Amy Farley, Carolyn Glass '97, Adam Kawalek '99, Stephen Mooallem, Trevor Mottl, Gabe Schifman, Andrew Schwartz, and Gisele Toueg." The couple resides in Miami Beach, where Jordan is the director of marketing and public relations at the Miami Children's Museum and Lee is a third-year resident in otolaryngology at the Univ. of Miami.
Adi Rodrigues reports that she and Megan O'Keefe Manzo were bridesmaids at Alexis Aguayo's wedding to Justin Goldstein at the Garrison, in Garrison, N.Y., Sept. 18. Other alumni attending included Rafael Aguayo '70, Jason Stoane '88, Michael Manzo, Jon Hodges, and Meghan and Michael Bent '00. "Next stop on the wedding train is Miami Beach," writes Adi, "where the girls will be my bridesmaids in my wedding to Scott Mendlestein on Jan. 15."
From the November / December 2004 Issue
Teal Bathke Harada writes: "Matthew Harada and I had our first baby, Jackson Masayoshi, on May 25. He's healthy and adorable, and we're having so much fun with him." (Also see Robert Harada '69.)
Paul Krasinski is CEO of Lion Strategy Advisors, a strategic advisory firm he founded last spring. Paul, who earlier played pro basketball in the Netherlands, says that Lion Strategy is aimed at providing management teams in private-equity and venture-capital firms an alternative to traditional consulting models. The company features expertise from faculty and graduates of Columbia Business School, from which Paul has an MBA. The company goes beyond the theoretical to provide hands-on techniques for implementing change. Paul lives in New York City with his wife, Ashley '99.
Erica Valenti writes: "On May 29 I married Kurt Visokey '00 at St. Roccos Church in my hometown of Johnston, R.I. We had the reception at Oceancliff in Newport, R.I. Brown alums in the bridal party included Amy Crane '99, John Rego '00, Joe Deperio '00, Joe Stepp '00, and Alex Michael '00. Many friends from high school, Brown, and law school, as well as family members, were able to celebrate with us and helped make it the best day possible."
Phebe Phillips Vandersip (see Hank Vandersip '56).
Rebecca Zimmerman married Howard Mansell in New York City on July 25. Kate Demong and Tanya George '97 were bridesmaids; Jessie Glass '95 and Maria Costa '97 sang in the ceremony; Paul Nelson played the piano; and Nirmal Chandraratna '94 played the cello. Other guests included Ellen Capon '95, Michael Kalt '96, Phoebe Knowles '96, Mary Ellen Kohlman, Julie Maurin, Julia Schaffer '99, and Emma Weiskopf '96.
From the September / October 2004 Issue
William Jordan received his medical degree from McGill Univ. on May 31. He began his family practice residency at Montefiore Medical Center, Bronx, N.Y., in July.
Lisa Movius (see Robert Conley '53).
Stephanie Schaaf writes: "I am living in Mountain View, Calif., still working as a programmer for SGI. I am also running for Mountain View City Council in November. Check out my Web site: www.stephanieschaaf.net."
Phebe Vandersip (see Hank Vandersip '56).
Dan Wasserman married Melissa Feeney in Sarasota, Fla., on April 4. Andrew Davis was best man; Matthew Saxe, Brett Sowers, Pete Carpenter, Mike Butler, and Sarah Wasserman '00 were all in the wedding party; and Grant Gooder performed the ceremony. Two months later Melissa and Dan received their PhDs from Princeton in chemical and electrical engineering, respectively. Dan will be staying at Princeton as a postdoctoral research and teaching fellow, while Melissa begins law school at NYU in the fall.
From the July / August 2004 Issue
Sarah Livson Levy writes: "After graduation I moved back to Boston, where I met my husband, Naveh (Dartmouth '97). We were married in Montreal in 2001. In attendance were Kaveri Singh, Renu Jain, Virali Gokaldas, Lori Penna Bonynge '00 ScM, Grant Wei '02 MD, Wei Mun Wang, Neil Freedman '81, Daphne Friedman, and Josh Granek '96. Naveh and I attended George Washington Univ. Medical School together in Washington, D.C. Naveh graduated in '03 and matched for radiology in Buffalo, N.Y. I received my MD this May and will go on to begin my residency in ophthalmology in Buffalo as well. We are spending this year in Boston, where Naveh is completing his intern year and I am taking care of our son, Eli Gregory, born Feb. 14, while finishing my medical degree. I would love to hear from old friends."
Christopher Punongbayan has received a New Voices Fellowship from the Academy for Educational Development. He will serve as advocacy director at Filipinos for Affirmative Action in Oakland, Calif., and work for social, political, and economic justice for the Filipino community nationally. Christopher graduated this year from UCLA School of Law, where he concentrated in critical race studies and public interest law and policy.
From the May / June 2004 Issue
Sarah Johnson (see Georgie White Johnson '70).
Janice Kim (see Dana Cook Grossman '73).
Melissa McGuinn King (Uniformed Services Univ. of the Health Sciences '03 MD) married Scott King (University of New Mexico '98, USUHS '02 MD) on October 12. Bridesmaid Rachel Spaulding '00 writes: "After the beautiful ceremony in Melissa's hometown of Smithfield, R.I., we celebrated at the Warwick Crowne Plaza with Dana Damiani, Matt Harvey '97, and Lori Goldstein '99. Melissa and Scott, both captains in the United States Air Force, are living in San Antonio, Tex., where Melissa recently began her residency in internal medicine at Wilford Hall Medical Center at Lackland Air Force Base."
Leyla Goldsmith Leatherwood writes: "On July 5, I married John Leatherwood (Oregon '97) in San Diego. In attendance were Leah Martinez, Winnie Eng, Janice Kim, Neil Roberts, Leah Stein, Ai Ping Wendy Tan '99 AM, Brendan Finneran '97, Andrea Wroblewski Finneran '00, Eugene Inozemcev '97, Christy Mumm '00, Kathryn Rice '00, Courtney Chase '00, and Todd Heglund '00.
Christina Masciotti's new play, Hello School, will premiere at the Tenement Museum Theater in New York City in August. For more information, visit tenementmuseum.org.
Emily Grossman Reilly and Leah Stein (see Dana Cook Grossman '73).
Devinder Singh began his plastic and reconstructive surgery residency at Yale after graduating from Columbia University's College of Physicians and Surgeons in 2002. He is in the second of six years of training.
Phebe Phillips Vandersip (see Hank Vandersip '56).
From the March / April 2004 Issue
Jeremy Giller (see Charles Giller '93).
Miriam Jacobson writes: "I just wanted to let all my friends know that I am spending this year finishing my never-ending dissertation on a Queen Elizabeth Scholarship at Oxford. I've applied to a few jobs and postdocs this year, but am not expecting any huge successes as the market is notoriously unpredictable. I'm spending long hours in the Bodleian and playing lots of chamber music."
From the January / February 2004 Issue
Ryan Firestone writes: "I'm having fun as a graduate student at UC Berkeley. Gidon Felsen and I live in a co-op together! Dominika Bednarska '02 also lives in our house."
Emily Grossman, a writer and editor in the public relations office of CJW Medical Center, married Thomas Reilly on Sept. 27. He is a senior business systems analyst for Capital One.
Tyler Katz writes that she is in her second year of ob-gyn residency at UCLA Harbor Hospital in Los Angeles. She graduated from Case Western Reserve University Medical School in Cleveland. Tyler and her fiancé, Josh Chefitz, will see their close friend Danny Brooks off to Barcelona, where he is going to work in a restaurant.
Hanna Kolodziejski writes: "Two years ago I was diagnosed with non-Hodgkins lymphoma and am now in full remission. On Oct. 5, I ran the Portland Marathon to benefit the Leukemia and Lymphoma Society. Thank you to everyone who helped me raise almost $5,000! And thank you to my fiancé, Jason Lee, who stood by me every step of the way."
Amanda McKnight Jaffe writes: "On June 14, I married Tom Jaffe in a ceremony on the beach in Sanibel Island, Fla. In attendance were Laurel Naversen '97, Kate Connell '97, Tania Belisle-Leclerc '99, Scott Bowman '99, Vanessa Cho, and Tom Geismar '53."
Terry Lubin and David Fryer '99 Ph.D. announce the Sept. 24 birth of their daughter, Elie Noah Lubin.
Nina Shope writes: "In August, I graduated with an M.F.A. in creative writing from Syracuse University. I'm living in Syracuse and submitting my collection of novellas to publishers and agents. An excerpt from one of my novellas was published in the literary journal Third Bed last fall."
From the November / December 2003 Issue
Zachary Goldberger married Heather Deixler (Penn '98) on Aug. 3 in Westbrook, Conn. Alumni in attendance included Marc Taub, Ross Weene, Jonathan Taqqu, David Tom, David Aversa '95, and Aimee Lee '00. Rabbi William Kloner '49 officiated. Zach is a fourth-year medical student at Yale.
Sarah Greenberg writes: "I just moved from New York City to Atlanta, in order to attend Goizueta Business School at Emory."
Amanda Kudler writes: "I got engaged this past Valentine's Day to Daniel Abramovich (Tufts '98), and we will be getting married in Boston next June. I have been living in the Boston area since I graduated, and for the past three years I was working as a Web developer for infoplease.com. In August, I started a master's program in technology education at the Harvard Graduate School of Education."
Erin Matzen married Kiran Punnoose (Vassar '96) on May 31 on the coast of Maine. Abigail Morin McNally, Becky Hopkins Smith, and Missa Thumm '99 were all bridesmaids. Other Brown alums in attendance were Anne London Tcherepnin '99, Colin Gregoire, and Brian McNally '96. Erin and Kiran live in Portland, Maine, where Kiran is finishing his last year of medical school and Erin is beginning a master's in social work program at Boston College.
Christoph Meier writes: "Robert Madeira married Dorella Rangel on Aug. 22, in Sintra, Portugal. I was honored to serve as the best man. Other alumni in attendance included Mauricio Fernholz '96, Philia Hiotis '96, Rajiv Mody '97, Carter Atlamazoglou, Severine Chavel, Leila Ghorashi, and Santiago Barona '99. Robert and Dorella live in Boston."
Sharyn Levine Rosenberg writes: "On July 27 I married Daniel Rosenberg (Univ. of Delaware '96) in Bethpage, N.Y. Brown friends in attendance included maid of honor Rachel Webster, bridesmaid Reena Anthony Szczepanski, Karen Alexander McGinley, Amy Checkoway '97, Sarah Greenberg, Janice Kim, Jen Meerow, Ruth Savadier, Michael Szczepanski, Andrea Waye '00, and Heidi Williams '99. Daniel and I live in Carrboro, N.C. I am in graduate school at UNC Chapel Hill, and Dan works in human resources."
From the May / June 2003 Issue
Mary Bean (see Geri and Don Williams '70).
Kate Flathers (see Joanne Creamer Flathers '88).
Moira Herbst was named a George Mitchell Scholar. She was one of eleven selected in a nationwide competition and will use the award to study international relations in Ireland at University College Cork.
Mark Riley and his wife, Laura, welcomed the Dec. 28 birth of Annabelle Elizabeth. She was born at their home in Chandler, Ariz.
Elizabeth Wall and David Bond of Edinburgh, Scotland, were married on Dec. 7 in Charleston, S.C. Alumni in attendance included Saul Nadler '99, Eileen Hassi '99, Susie Kramer '99, Randy Richardson '03 M.D., Sean Darby '99, Kate Angus, Danielle Nicholas '00, Jill Anderson, Aya Alt, and Virali Gokaldas '99. Eileen and Aya were bridesmaids, and Aya performed a beautiful violin solo before the procession." Elizabeth and David will be living in Los Angeles.
From the March / April 2003 Issue
Reunion weekend, May 23–26, is rapidly approaching. Registration information will arrive in the spring. If you did not receive the fall reunion mailing, please contact reunion headquarters at (401) 863-1947 or reunions@ brown.edu.
Andrea Mitchell writes: "I will be married in Boston in June to Robert William Kimmel (Texas A&M '99) just two days after we both graduate from Harvard Business School. Business school has been a nice break from Wall Street. I do not plan to return, however, as we are working on launching a teen cosmetics business after graduation."
From the November / December 2002 Issue
Alison Hartman Crotty writes that she married Justin Crotty '96 in July. Alumni in attendance included Josh Rabina '96, Jim Frame '96, Hiro Shinohara '96, Ann Campbell '96, Paul Rudd '96, Denise Desjardins '95, Keith Giordano '96, Mike Overman '96, Chris Langone '96, Bill Friedman '96, John Hartman '64, and John Hartman '87. The couple now lives outside Chicago. Justin is starting on his M.B.A. at Kellogg, and Alison is teaching at Wilmette Junior High School.
Peter M. Donohue writes that he completed officer candidate school and was commissioned as an ensign in the U.S. Navy on May 24 in Pensacola, Fla. He is a civil engineering officer at Camp Pendleton, Calif.
Dan Gilbane and Eleanor Heard celebrated their engagement with family and friends in Newport in June and will marry on October 5 in San Antonio.
Alex Harris writes that he graduated from Harvard's Kennedy School of Government and has moved with Jamalah Munir to Hawaii as she begins her medical residency. He works for an early-childhood advocacy organization.
Meghan Madera writes that she married Michael Bent '00 on June 29 at the Tuxedo Club in Tuxedo Park, N.Y. Alumni in attendance included Cornelius J. Madera Jr. '71, father of the bride; matron of honor Caitlin Madera Fawcett '99; maid of honor Morgan Madera '03; bridesmaid Lauren McLennan '97; groomsmen Brian O'Neill '00 and Scott Stirling '00; Megan O'Keefe and fianc} Michael Manzo '99; Alexis Aguayo; Jeffrey Lawler '00; and Kellie MacDougall '99.
Will Terpening writes: "I moved to Atlanta and joined the law firm of Alston & Bird in August as an associate in the securities litigation group. I earlier obtained an M.A. in English and a law degree from Duke and completed a clerkship with the U.S. District Court for the Western District of North Carolina."
From the September / October 2002 Issue
Sandy Chang (see Hank Vandersip '56).
Zach Gast writes that he married Kate Tempest on May 4 in Akumal, Mexico. Alex Chan, Aki Taha, and Steve Brown attended the celebration. Zach and Kate live in Washington, D.C ., with their daughter, Layla.
Christina Nicosia writes: "The classes of '96 to '99 were represented in an all-Brown alumni production at this year's New York International Fringe Festival in August. I wrote and starred in the premiere of a one-woman retelling of the Faust myth from the point of view of Mephistopheles. The show was directed by Jonathan Van Gieson '96. Dov Weinstein '97 was the puppetry consultant, and Eric Green '99 did the sound design."
Megan O'Keefe writes: "I am engaged to Mike Manzo '99. We have not made wedding plans yet, but the most likely date will be during the fall of 2003. I graduated from Boston College Law School in May 2001 and am now working at a real estate law firm in Newton, Mass."
Li Ou writes: "In April I married Daniel Ward (Univ. of Massachusetts '95) on the beautiful island of Vieques, Puerto Rico, surrounded by a small group of family and friends. Alumni in attendance included maid-of-honor Anne Stowell, Vivian Fang, Nick Goldsmith, Terry Sherman, David Wadler '96, and Adam 'Tell' Metzger '96. I'm living and working in Boston."
Oswald Rondon writes: "On June 30, 2000, I married Betty A. Santana, and on May 12 Betty and I renewed our vows in a beautiful wedding ceremony in Holbrook, N.Y. Alumni present included my little brother and best man, Maxwell Rondon '01, and groomsmen Michael A. Young and Martin Ruszkowski. Betty and I are living in Pittsburgh, where I have just graduated from the University of Pittsburgh School of Medicine and she is completing a bachelor's degree in psychology. After I complete my internship here in Pittsburgh, we will be moving next summer to New York, where I'll start my ophthalmology residency."
Phebe Vandersip (see Hank Vandersip '56).
From the July / August 2002 Issue
Dan Avstreih '02 M.D. writes: "I will be beginning my emergency medicine residency at University of Michigan this July."
New Urban Arts, led by Tyler Denmead, won a Daedalus Award, acknowledging Providence community groups exhibiting craftsmanship and perseverance.
Sonia "Gigi" Otalvaro-Hormillosa writes that she is still living in the Bay Area and has been awarded a San Francisco Art Commission Individual Artist grant and a Potrero Nuevo Fund prize to develop her next interdisciplinary performance/video exploring cosmic mestizaje.
From the May / June 2002 Issue
Phebe Vandersip (see Hank Vandersip '56).
From the November / December 2000 Issue
Margo Guernsey celebrated her wedding to Miguel Montero on June 17. Laura Moye '90 writes: "Margo has spent the last two years raising hell as an organizer for the Hotel and Restaurant Workers Union in Connecticut and recently moved back to Providence. Although she wouldn't take any of us in her wedding party, Jeremy Haicken '99, Alisa Gallo '93, and I were all in attendance, along with several other organizers from the union. They make a great couple and we were all happy to wish them health and solidarity."
From the September / October 2000 Issue
Erich R. Ludwig writes: "A group of us, including Terry Sherman, Julia Kraemer, Li Ou, Viv Fang, and Dan Kramer, traveled to Montreal for the weekend to see Nick Goldsmith perform with the École Nationale du Cirque (the National Circus School of Canada), where he is a student. The show was amazing; it featured Nick performing a cigar-box routine and flying at least thirty feet above the stage in the 'planche sautoir' (teeter-board) act! We had a great time in the city and planned to return over the summer to see Nick do street performances."
Lori Bielinski Matten married Eric Matten July 3, 1999, in Chicago. The bridal party included Andrew Norden and Todd Myers. Other guests included Shoji Takahashi, Rahul Nayak, Marie dePerio, Venkatesh Abboy, Megan Jaffe '99, Dave Hou '96, '00 M.D., and Joe Hou '98, '02 M.D. Lori writes: "We live in Brookline, Mass., where Eric has started his third year at Harvard Medical School and I have started my third year teaching history at an independent school in the Boston area."
Jill Sorenson was hired as a sports reporter and anchor at WRC-TV, an NBC affiliate in Washington, D.C. She was previously a sports anchor at WDIO-TV in Duluth, Minn.
Phebe Vandersip R.U.E. (see Hank Vandersip '56).
From the July / August 2000 Issue
Azra Ashraf and Louise Chen, a.k.a. Azouise, are doing well two years out of college. Azra is studying medicine at Brown and is involved with breast-cancer research. Louise, of New York City, worked at DLJ and now works at a private equity group focused on telecom, technology, and media. Louise writes: "In a few years we hope to move to Tahiti together and live out the rest of our lives on the beach. We miss our buddies from Brown."
Jorge Casimiro writes that he has returned to Brown after receiving his master's from the Eagleton Institute of Politics. Jorge is regional director in the office of international advancement and volunteer engagement. He coordinates outreach in Central and South America, Spain, Portugal, Canada, and the Caribbean, and also serves as chief of staff to Vice President Ronald Margolin. He works with alumni, parents, friends, corporations, foundations, and government sources who live in or have a connection to these areas in order to create a comprehensive and deliberate international strategy for the University.
Christina Nicosia, of Brooklyn, N.Y., writes: "Jonathan Van Gieson '96 and I are finally getting married in October in New York City, where Jon is a Web designer and I am (still) pursuing my acting career. We hope to see lots of Brown friends at the wedding."
Timna Onigman left Massachusetts for Key West, Fla., where she boarded the ship Westward as a deckhand for Sea Education Association. She writes: "We will sail to Bermuda and then to the U.S. Virgin Islands on a six-week educational cruise. I will then join the Corwith Cramer in Charleston, S.C., to sail to New England for a boatyard stay. Next I will join the Tall Ships 2000 fleet for the New York, Connecticut, and Massachusetts stops."
Adam H. Schwartz writes: "I just moved to London after two years in New York City. I have joined a telecom start-up in London called FirstMark Communications. I would love to hear from younger alumni who have made it over the pond to this side."
From the May / June 2000 Issue
Chun-Kit Jacky Chan writes: "I married Jessica Fung on Oct. 30 at City Hall in Hong Kong. Several alumni attended the evening banquet, including Beatrice Wong '97, Chris Fang '97, Axel Hsu '97, Jean Ma, Oneshin Aiken, Emily Kwan '99, and Patricia Huen '99. The wedding was a great success and a lot of fun. A special thank-you to Oneshin Aiken, who flew in from San Francisco."
Dan Gilbane, of New York City, writes: "I recently saw Roman Knysh, a fire eater with the Barnum & Bailey circus, and Eleanor Heard, a law student in New York City."
Bryan Levine writes: "I've had my hands full. I live in Washington, D.C., where I advise the president on socioeconomic implications of the 'rap-rock crossover' phenomenon. Due to Congress's inability to pass campaign finance reform, I plan to fund a run for the Senate exclusively through donations from German conglomerates, hostile military regimes, and extraterrestrials."
Clare Sandy is a Peace Corps volunteer in Madagascar, working on environmental conservation. She has no phone or e-mail, but welcomes letters.
From the March / April 2000 Issue
Beth Buschman-Kelly (see Nick Philipson '84).
Porter Collins (see Marshall H. Cohen '54).
Carme Drewes writes: "I quit my job at the Women's Center of Rhode Island to spend October through January cycle-touring in Costa Rica with Rachel Ede and Sarah Friedman. We left our house in South Providence in the capable hands of Jeremy Giller '98 and Jen Hecht '99. In December Kevin Jewell flew down to meet us, then he and I planned to spend the next six to nine months traveling and studying Spanish in Central America (probably in Guatemala and Mexico, but who knows)."
Hanna Kolodziejski writes: "I've lost contact with a few of my old friends, so I thought I'd give the BAM a try. I recently completed a year of national service on the West Coast with Americorps and have since entered a Ph.D. program at Indiana University in Bloomington. I'm enjoying my return to academia, though I do miss the coast. If any of you want a wonderful way to spend a year, I'd recommend Americorps. It definitely changed my life, and I feel better prepared for the years of school ahead of me. If you plan to make a bicoastal drive, stop by on your way."
Ian Maisel writes: "I am a Web developer, graphic designer, and animator for a software robot company in Boston called Artificial Life (www.artificial-life.com). Two of my illustrations appeared in the October 11 issue of Time International. I live at the Cambridge Zen Center and practice intensive meditation. I'm in touch with Paul Werner and John Alex '99."
Jake Perlman (see Marc Osofsky '92).
Jennifer Stern was elected a student senator in Florida State University's student government. She writes: "Student government here is very active, with several seats for representatives from each college. There are even political parties with their own platforms. I ran as part of the newly formed Muting party, which aims to take back the student government from the Seminole party, which we feel does not adequately represent the student body. It's funny to find myself an activist now, and I suppose I owe it to Brown in some way. I never had to be an activist at Brown because someone else always would fight those fights for me. Now it's my turn and I am ready."
From the January / February 2000 Issue
Alex Harris writes that he is having a great time in New York City, where, as business coordinator at a large public high school in Manhattan, he brings businesses into the school to run various programs.
Miriam Jacobson, of Philadelphia, writes: "I am in my second year in the University of Pennsylvania's English Ph.D. program, happily exhausting myself with Renaissance literary culture and awaiting the publication of my senior thesis." At Penn she has run into Josiah Davis in a classics class and Steve Choe in comparative literature. She frequently connects with friends in New York City and Boston, and would love to hear from others.
Martin Mayerchak writes: "I have been working at the Arabic Language Institute in Fes, Morocco, this past year and was disappointed when not a single classmate dropped in. In case there is any hope that this could change, I will return for at least one more year. If anyone is in the neighborhood (which includes southern Spain), do not hesitate to call on my services as a 'faux guide' for a trip to one of the world's best and finest travel destinations."
Melissa McGuinn writes that she is a first-year medical student at the Uniformed Services University in Bethesda, Md. She is stationed there as a second lieutenant in the U.S. Air Force, after spending the summer at commissioned officer training in Mont-gomery, Ala.
Carmen Vargas, of San Francisco, writes: "I have made it through a year of long nights at Salomon Smith Barney's public-finance department and have decided to give it another couple of years. Larry Freitas is at U.C.-Berkeley graduate school. There are many Brown people in the Bay Area, but I just can't seem to find any of them. For example, Sonia Garza '99 and Olivia Rod- riguez Irlando '97 are here, but I have yet to get in touch with either of them. We should all get together soon. I will coordinate."
From the November / December 1999 Issue
Jonathan Hodges (see Bill Hodges '59).
Mark Riley married Laura Jones on June 19. Jeff Holowaty, D.J. Harding, and Jon Koshi were groomsmen. Mark and Laura bought a house in New Hampshire and are proud parents of their cat, Montana. Mark works for the governor's office of energy and community services in New Hampshire, focusing on alternative transportation and biomass technology.
From the September / October 1999 Issue
Jen Meerow, of Atlanta, is an assistant producer with CNN's science, technology, and environment unit. She writes: "Inventors, hackers, tree-huggers, anyone - send story ideas!"
Jennifer Stern started in January as a graduate student in Florida State University's coastal geology program.
From the July / August 1999 Issue
Jacky Chan works at Microsoft as a software engineer on the Fahrenheit Project.
Margaret Gardel was awarded a fellowship in the graduate research program for women sponsored by Lucent Technologies and Bell Laboratories. Margaret will start the graduate program in physics at Harvard in the fall. She deferred admission for a year to train with the national rowing team.
Emily Grossman (see Dana Cook Grossman '73).
Jonathan T. Koshi is a Web designer for Continental Airlines in Houston.
Cynthia M. Rangel writes: "I'm excited to be back on the West Coast. I'm living in my hometown in the San Fernando Valley and working in Los Angeles. The commute is killing me, but I've got a great job as a legal assistant for the Consumer Law Project at Public Counsel, a pro bono law firm. I recently saw Stephen Ram '97, who is doing well as a speech and debate teacher at his former high school. I'm also hanging out with Betty Lin, who is working for a talent agency, of all things. She says her neuroscience degree is coming in handy. You gotta love L.A."
Tim Speltz (see David Speltz '67).
From the May / June 1999 Issue
Aya Alt writes: "I've moved to Palo Alto, Calif., and am missing the New England winter weather. I'm working as a technician in an immunology lab at Stanford (just downstairs from fellow Finlandia co-op member Kirthi Reddy '97) and am procrastinating about grad school and all that stuff. I also work part-time at a rock-climbing gym, Planet Granite, in Santa Clara, so if anyone in the area has ever thought about taking up the sport, they should drop me a line."
Elizabeth Berlinger returned just after the new year from a four-month stay in Italy, where she was finishing her degree. Elizabeth writes: "I studied studio art, Italian, and art history. Living with an Italian family and traveling around the country was wonderful, as was some travel in Eastern Europe. I've come home to New York, and am considering going west in the future to work on art and writing. I would love to hear from friends and classmates."
Karlyn S. Westover is a research associate with the U.S. Geological Survey in Reston, Va. A team member on the USGS Florida Bay project, Karlyn is participating in fieldwork near Everglades City, Fla., and laboratory work at USGS headquarters.
From the January / February 1999 Issue
Gidon Felsen and Ryan Firestone '97 are walking across the Unites States. They started in Jacksonville in early October.
John S. Stamler is working for Nationsbank in Charlotte, N.C.
John Lloyd Young writes: "Since arriving in New York City at the end of August, I've been helping out at Big League Theatricals, a national touring company, and I've seen my friends Alexandra Litow, Lisa Arkin, and Valerie Bernstein. I just started rehearsals for a demo recording of a new musical for public radio."
From the November / December 1998 Issue
Todd Berman (see Jaime Alter and Derek Deutsch both '91).
Nazleen Bharmal was awarded the 1998 Samuel Huntington Public Service Award. She will use the grant to fund AIDS prevention and education for youth in Mumbai, India. Nazleen plans to expand the work of VISIONS Mumbai, a chapter of VISIONS Worldwide, a youth-to-youth health organization dedicated to curbing AIDS.
Jonathan Hodges (see H. Wilson Hodges '59).
Sonia Otalvaro-Hormillosa received a certificate of honor from the San Francisco Board of Supervisors for her work in organizing the 1998 Young Loud and Proud LGBTQ Youth Leadership Conference, which drew more than 600 young people from all over the nation. Gigi was working as an intern at the Lavender Youth Recreation and Information Center, and is now at Proyecto ContraSIDA por vida, a Latino gay and lesbian HIV service agency in San Francisco.
Obituaries
Apr, 2018
Nathan Ballard '98, of Washington, D.C.; Nov. 11, of cancer. A lifelong student and learner, he was working toward his master's in teaching arts when he was diagnosed. He enjoyed literature, poetry, and science and wanted to excite children about learning. At Brown, he was a member of the varsity baseball team and received academic and athletic recognitions. He was an avid reader and relaxed by playing the guitar. He is survived by his parents, a sister, a niece, and many friends and family members.
Feb, 2018
Samuel S. Blackman '98, of Portland, Ore.; Aug. 27, of cardiac arrest. He was cofounder and CEO of Elemental Technologies, a pioneer in video web-streaming technology. After graduating from Brown and earning a master's degree from UC Berkeley, he worked as an engineer for Pixelworks. He left Pixelworks in 2006 to start Elemental. He led the company from a start-up to one of Portland's major employers before selling it to Amazon in 2015, staying on as CEO. He was a runner and ultimate disc player. He enjoyed spending time with his family and giving back to Portland. He is survived by his wife, Adriane; two sons; and his mother.