Class of 2007
Nov, 2023
Curatorial Instincts
The rapid museum-world rise of Shanay Jhaveri '07
Read More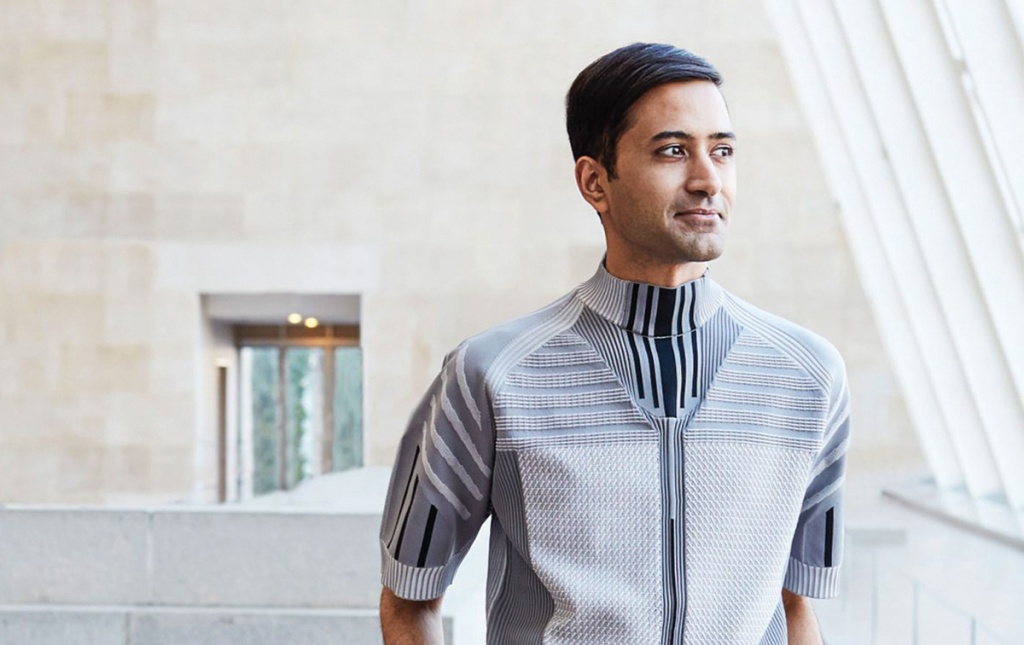 Apr, 2023
Jason Li '07 coauthored The Hanmoji Handbook: Your Guide to the Chinese Language through Emoji. The book was published by MITeen Press.
Apr, 2023
Lizzie Devane owns a small gourmet mushroom farm in southern Vermont. She sells her mushrooms at a farmers market every week where Owen Miller '09 sells his single-origin coffee. More on Devane's mushrooms and Miller's coffee can be found at slipstreamfarm.com and eastalsteadroastingco.com.
Jan, 2023
Robert Liotta writes: "A recent heavily nostalgic visit on campus nudged me to provide BAM with an update. My son Ben Liotta '07 and his spouse Yeye Zhang '08 had their first child—our first grandchild—in November 2021. She is the gorgeous, talented, and above-average-in-every-way Coco Liotta. This delightful news was followed by my younger son, Joey Liotta ('09 Hamilton), marrying the spectacular Katie McEnaney in July in Barcelona, where they live. The entire expanded family then decamped for two weeks to a rented villa in Menorca, Spain. What a treat after more than two years of COVID restricted travel. (Yes we did get COVID, but only the day after we returned). Personally, I am still practicing family law in Washington, D.C., and still loving being married to my ever-successful artist wife, Barbara. On the professional front, I was named to the Top Lawyers Hall of Fame by Washingtonian magazine. This status was granted to about 400 practicing lawyers in Washington so I feel quite honored."
Oct, 2022
Home Cooked & High Tech
Lasagna Love volunteers deliver warm meals on a global scale
Read More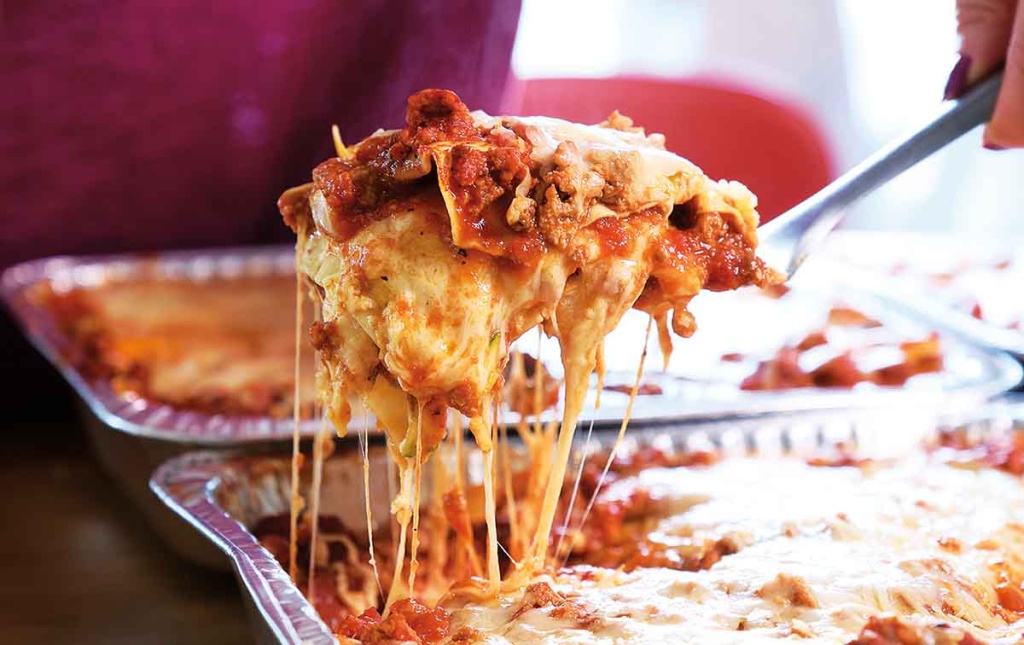 Aug, 2022
Jessica Kawamura writes: "I would like to share that I was recommended to be ordained in June as an elder in full connection with the California-Pacific Conference of The United Methodist Church."
Jun, 2022
Rachel Lubin Duvdevani and Ben Duvdevani announce the May 28, 2021, birth of their son Eric Duvdevani. They write: "Before eight months old he was already crawling, standing, and playing his toy guitar and piano, and he loves reading — does that qualify him for early admission into Brown?"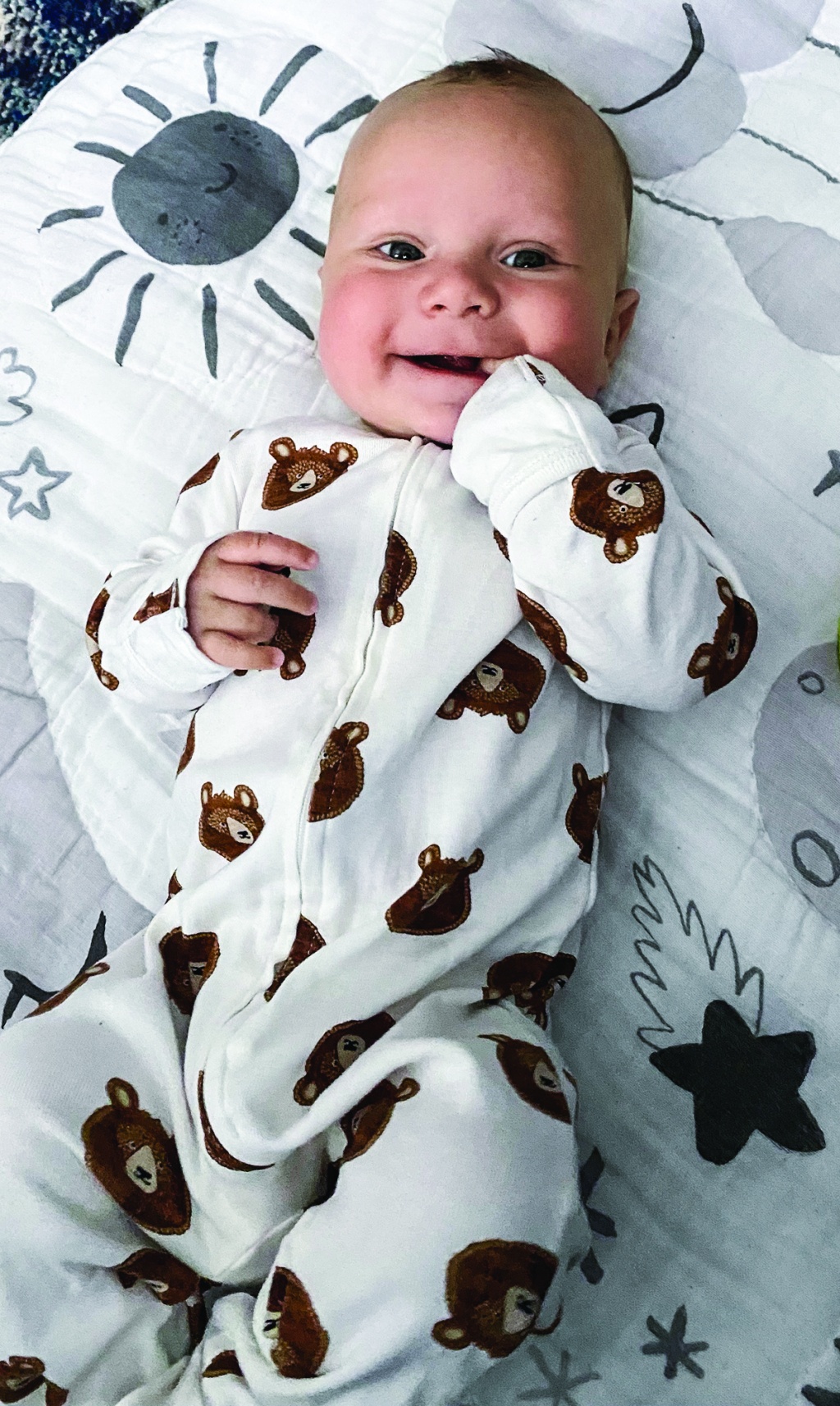 Apr, 2022
Elda Stanco Downey '01 AM, '05 PhD (see Paul Berry '07).
Apr, 2022
Christina Sanabria writes: "The children's music duo I'm a part of, 123 Andrés, has received a Grammy nomination for Best Children's Music Album for our most recent album, Actívate. I'm the most recent Brown alum, after Lisa Loeb '90, to be nominated in this category. The album can be streamed here: ditto.fm/activate-123-andres."
Jan, 2022
Sonia Russo graduated from Emerge Colorado's six-month-long candidate training program, which trains Democratic women to run for office. She was touched to have the support of several of her classmates, including Lisa Arias '07, David Berliner, Kate Stoughton Berliner, Ojus Doshi '08, Christopher Mun '08, Ravi Ramanathan, and Sam Terman. Sonia was also listed in the American Bar Association's 2021 "On the Rise Top 40 Young Lawyers" list and launched a podcast for the ABA called "Young Lawyer Rising" in April 2021, one episode of which featured Ravi Ramanathan. She's currently training to run the 2021 Denver Colfax Marathon, which will be her second marathon. She hopes Brown classmates will be in touch if they're in Denver.
Jan, 2022
Jeff Stewart writes: "Breakaway Partners was acquired by Komodo Health. What is interesting is the high concentration of Brown folks on the Breakaway side! There is Andrew Laubscher '07 (married to Amanda Puffer '05, '08 ScM), PJ Santoro '04, and myself (married to Karen Steinig '91, parent to two sons '20 and '24). Also on our team are Andrew Coggins '18 and Dylan Groos '19. A nice 'conclusion' to a gathering of several Brunonians across a few decades."
Aug, 2021
Paisid Aramphongphan published Horizontal Together: Art, Dance, and Queer Embodiment in 1960s New York with Manchester University Press. Bridging art history, dance studies, and queer theory, the book tells the story of 1960s art and queer culture in New York through the overlapping circles of Andy Warhol, underground filmmaker Jack Smith, and experimental dance star Fred Herko. Paisid's website is paisid.net.
Jun, 2021
Bobby Kaufman and Michael Fu '25 co-organized and hosted the inaugural TEDx event at Pace Academy in Atlanta. Five students and three professionals delivered speeches addressing the theme "Challenging the Status Quo." Speeches included Kristina Smith-Newton advocating for STEM careers for women of color; Carlos Andrés Gómez's eight lessons from fatherhood; Troy Baker '04 MAT unpacking the intersection of athletics, academics, and race; a student discussing coming out in the heteronormative hallways of high school; and a video presentation by two students on gender inequity featuring Pace Academy history teacher Arminda Smith Lawrence '07.
Apr, 2021
Karina Ikezoe and Ibrahim Diane '06 celebrated a Brown family Thanksgiving with their newest addition, Kenzo Mori Ikezoe Diane, born Sept. 8. Uncle Paolo Ikezoe '07 and Karina and Paolo's dad, Ikezoe Yoshikazu, were also present.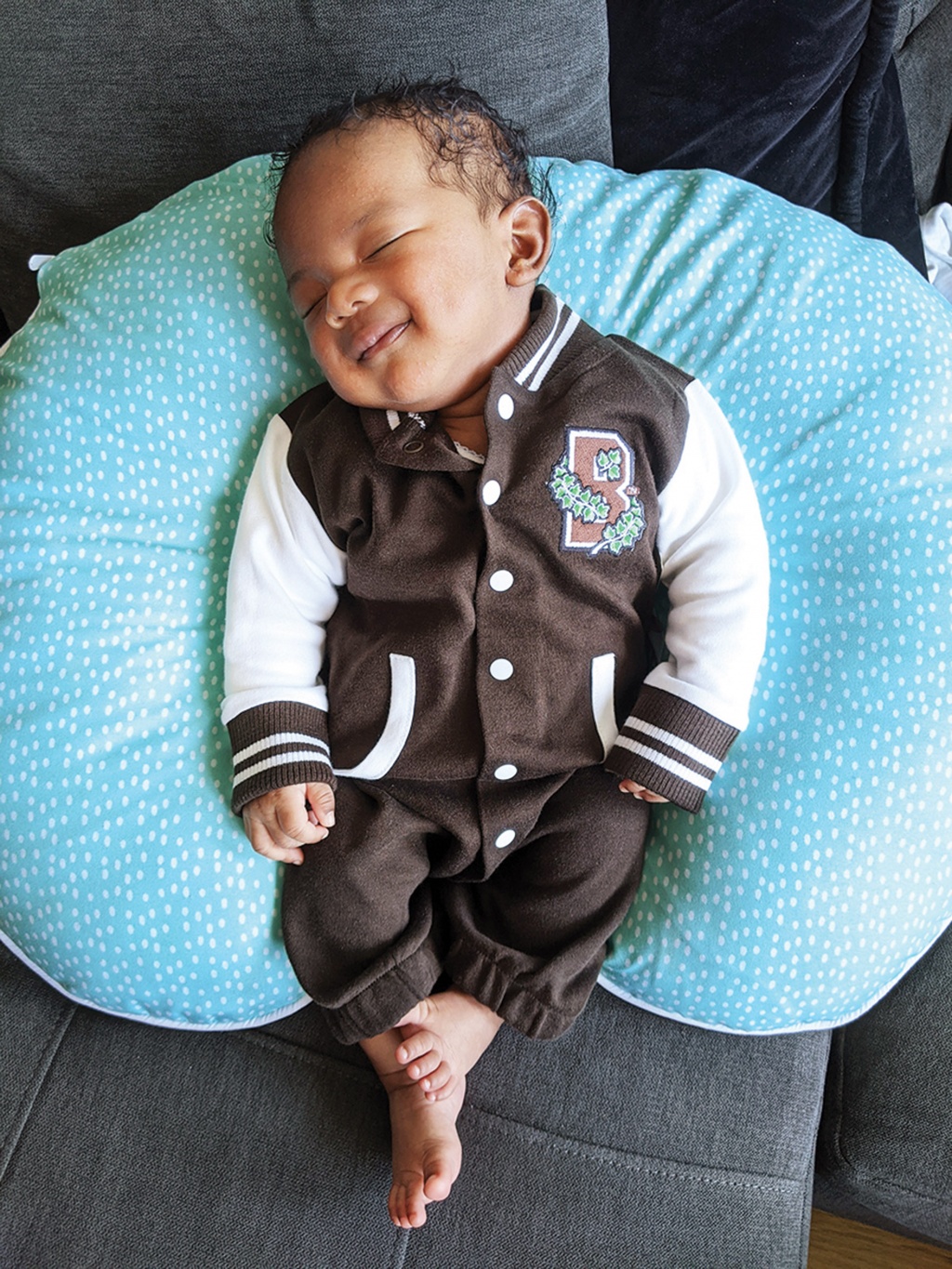 Apr, 2021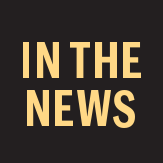 At press time, these alums were appointed or awaiting appointment to the Biden administration: Jennifer Daskal '94, deputy general counsel (cyber & technology), Department of Homeland Security; Elisabeth Donahue '86, chief of staff, Council of Economic Advisers; Marc Etkind '87, associate administrator for communications, NASA; Ruby Goldberg '17, special assistant, Office of Land and Emergency Management, Environmental Protection Agency; Suzanne Goldberg '85, deputy assistant secretary for strategic operation, U.S. Dept. of Education ; Roberta Jacobson '82, coordinator, U.S. Southern Border, National Security Council; Jennifer Klein '87, cochair, White House Gender Policy Council; Daniel Kohl '87, director of government relations, AmeriCorps; Letise Houser LaFeir '00, senior advisor, NOAA, U.S. Dept. of Commerce ; Emma Leheny '92, principal deputy general council, U.S. Dept. of Education; Suzan Davidson LeVine '93, interim political head, Employment and Training Administration, U.S. Dept. of Labor; Sean Manning '18, press assistant, Office of the Secretary, U.S. Dept. of Commerce ; Ben Miller '07, senior advisor to the chief of staff, U.S. Dept. of Education; Melanie Nakagawa '02, senior director, climate and energy, National Security Council; Victoria Nuland '83, undersecretary of state for political affairs, State Dept.; Daniel Parnes '10, special assistant to the ASD for energy environment & installations, Office of the Secretary of Defense; Tanya Sehgal '06, special advisor and senior counsel, U.S. Dept. of Personnel Management; Stefanie Tompkins '93 ScM, '97 PhD, director, Defense Advanced Research Projects Agency; Christina Tsafoulias '04, supervisory congressional liaison specialist, Bureau for Legislative and Public Affairs, USAID; Janet Yellen '67, Secretary of the Treasury; Todd Zabatkin '10 MPP, deputy director for research (White House Communications Dept.) ; and Maria Zuber '83 ScM, '86 PhD, cochair, President Biden's Council of Advisors on Science and Technology.
Mar, 2021
Bankrolling Justice
Trust-fund youth unite to combat inequality
Read More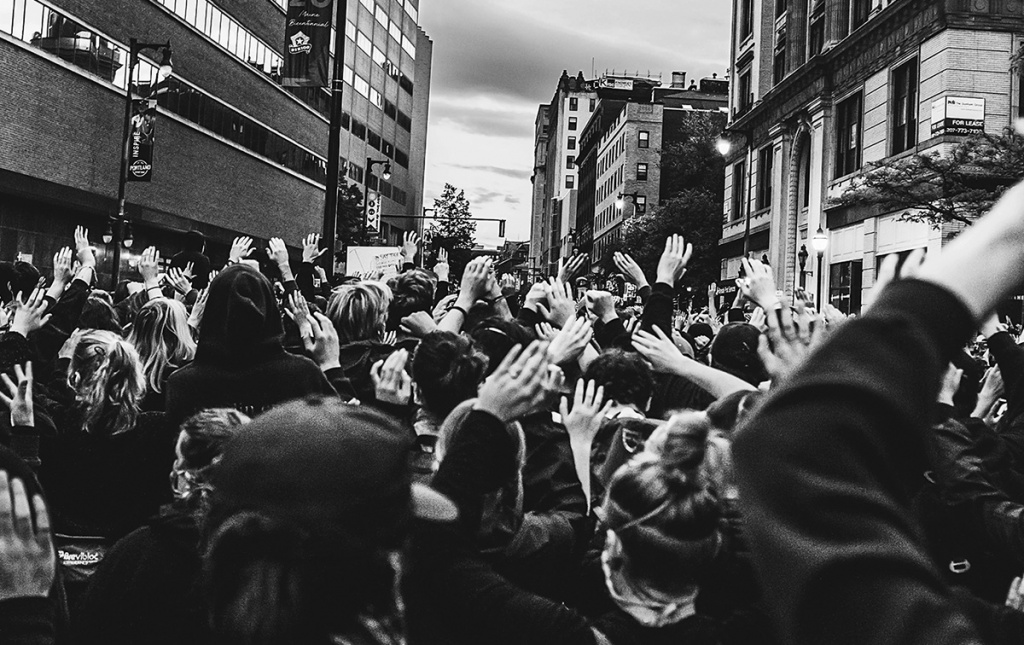 Jan, 2021
Finding Home
A debut novel brings to life Thailand's student protest movement of the 1970s.
Read More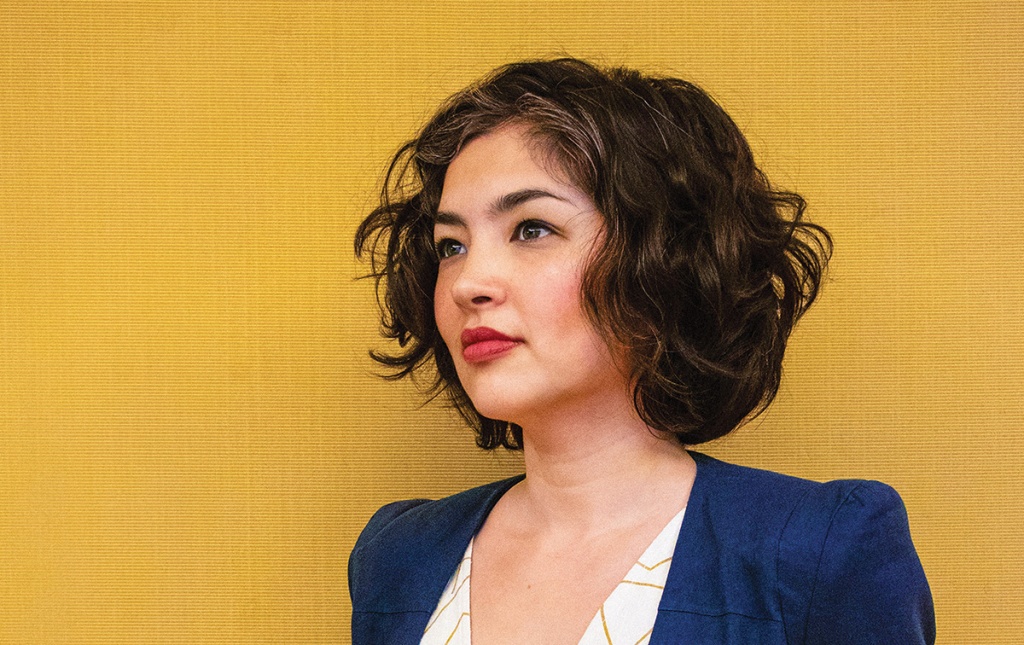 Oct, 2020
Rules of Thumb
Clubbed Thumb, the trailblazing theater company, hopes its 25th year won't be its last
Read More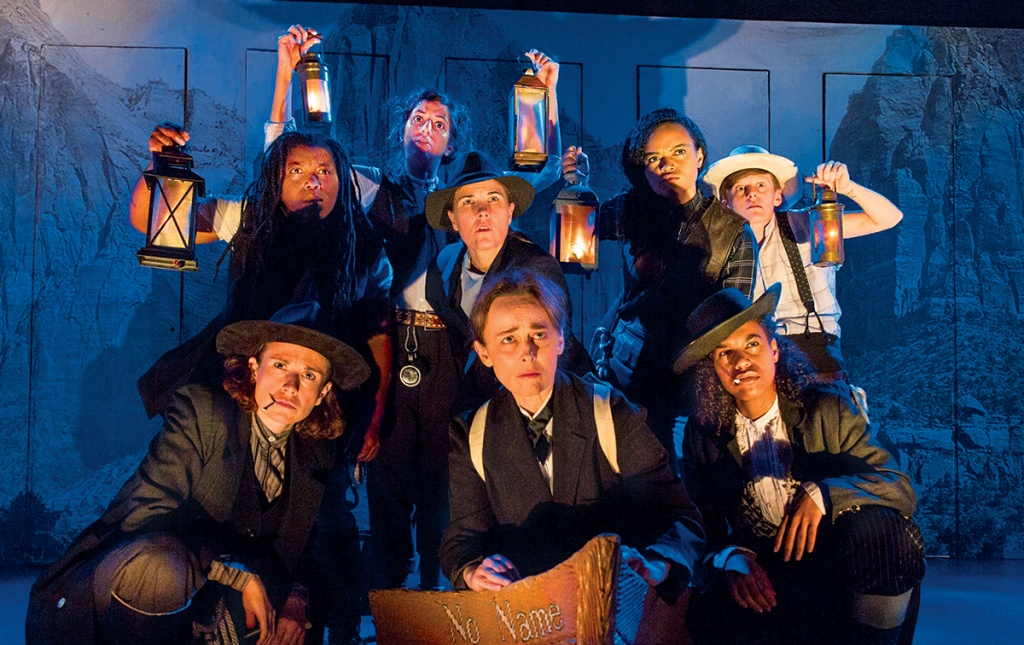 Apr, 2020
Charismatic Crawlers
Sam Jaffe '07 and his Caterpillar Lab
Read More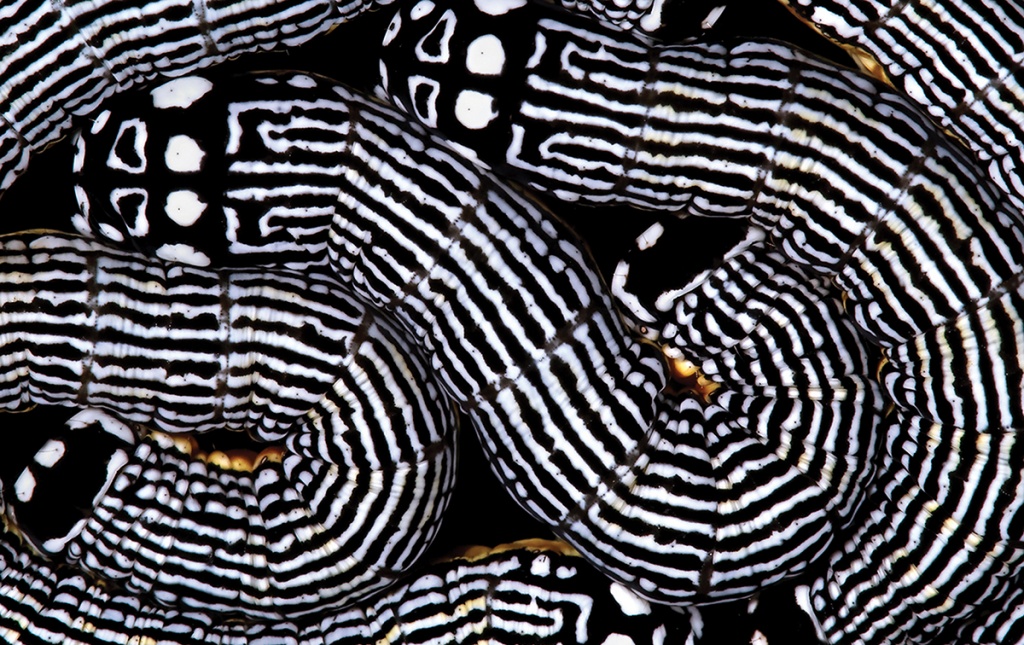 Apr, 2020
Family Secrets
In a new book, Jessica Pearce Rotondi '07 pieces together the decades-long search for her uncle gone missing in Vietnam.
Read More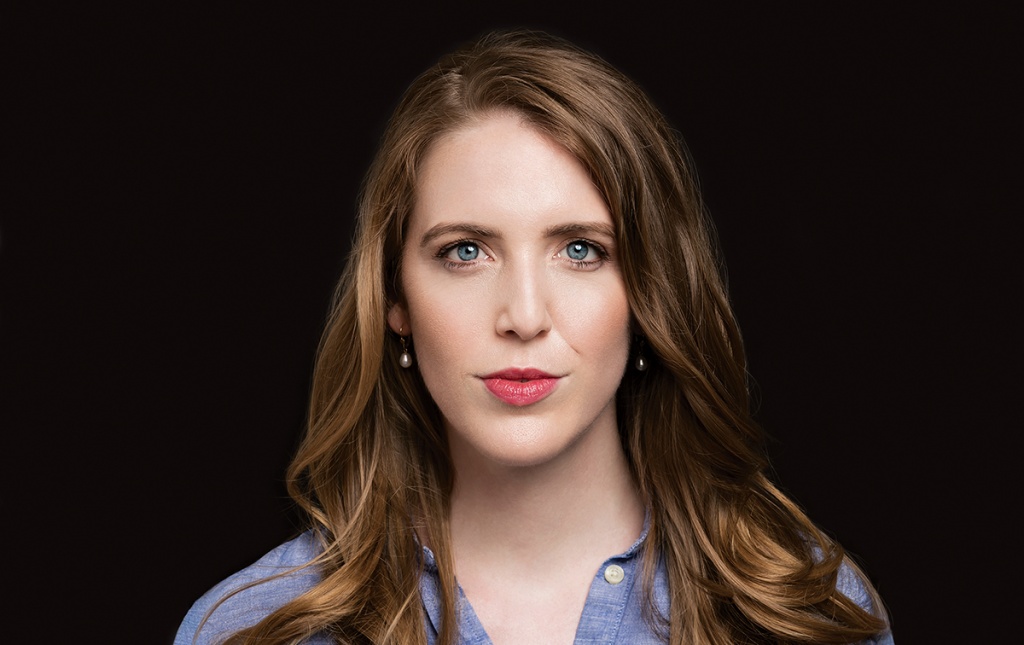 Apr, 2020
Alex Michael and husband Harrison Noffs '07 welcomed daughter Penelope Rhys Noffs to the world on Nov. 8 in Los Angeles. Alex writes: "Both mom and baby are healthy and our family couldn't be happier."
Jan, 2020
Megan Denault married Greg Costigan at Blithewold Mansion in Bristol, R.I. on July 6. In attendance were fellow Brunonians Sarina Chernock, Michelle Denault '01, Lydia Hamilton, Michael Keefrider '04, Carrie Petri Meatto, Chris Meatto '06, Dara Mendelsohn, and Matthew Weaver '02.
Jan, 2020
Matt Kozar married Noelle Bucellato on Aug. 18 at St. Joseph's Church in Somers, N.Y., with a reception at Le Chateau in South Salem, N.Y. Matt writes: "We celebrated with friends and family, including our Brown family, Paul Berry '07, Neil Rajan '07, Steven Stacey '07, who were groomsmen; and Saul McDonald flew across the country from California to join the festivities. Noelle and I live in the suburbs of New York City. She works in the compliance department at BNP Paribas, a French bank. I work at the Mount Sinai Health System, where I handle press, communications, and media relations. I've also continued news reporting on a part-time basis. I file stories on the weekend for WCBS-TV in New York City. If you're in the area, let us know. We'd love to catch up."
Nov, 2019
To celebrate their clandestine 2014 Copenhagen City Hall wedding, Andrew Shield and Ib Tunby Gulbrandsen enjoyed merrymaking this summer in Copenhagen, Winchester (Mass.), Los Angeles, and Fredrikstad (Norway), with Thomas Bassett '05, Zinzi Clemmons, Andrew Jacobs '08, Michelle Joy, Nicholas Kennedy '10, Madeleine Lipshie-Williams, and Michael Norris '11.
Nov, 2019
Jessica Pearce Rotondi married Ravi Mody on May 26 at The Crane Estate in Ipswich, Mass. Jessica is an editor and writer in New York. Her first book about her family's 36-year search to bring her missing uncle home from the CIA-led "Secret War" in Laos, inspired by Professor Elizabeth Taylor at Brown, will be published in April 2020 by Unnamed Press. What We Inherit chronicles her journey across Southeast Asia in the wake of her mother's death, following a trail of declassified documents and maps that lead her to family secrets. Ravi is vice president of data at Daily Harvest. Jessica and Ravi met at a startup in Soho, where they decided to test firsthand what happens when you combine marketing and data. Jess thought it was strange but delightful that Ravi was always in the office kitchen when she was. Ravi heard the jingling bells of Jess's dog, Lola, following her every move, so Ravi knew when it was time to snack. Their wedding was a three-day celebration combining Indian and Western traditions, including a blanket ceremony where they were draped with a quilt Jessica's mother made her during her freshman year at Brown. In attendance were Lauren Anderson, Erikson Arcaira, Kate Johnston, Rahim Kassam-Adams '09, David McNamee, Elizabeth Dickson McNamee, Stephanie Minor, Maggie Mustard, and Sam Rotondi '69.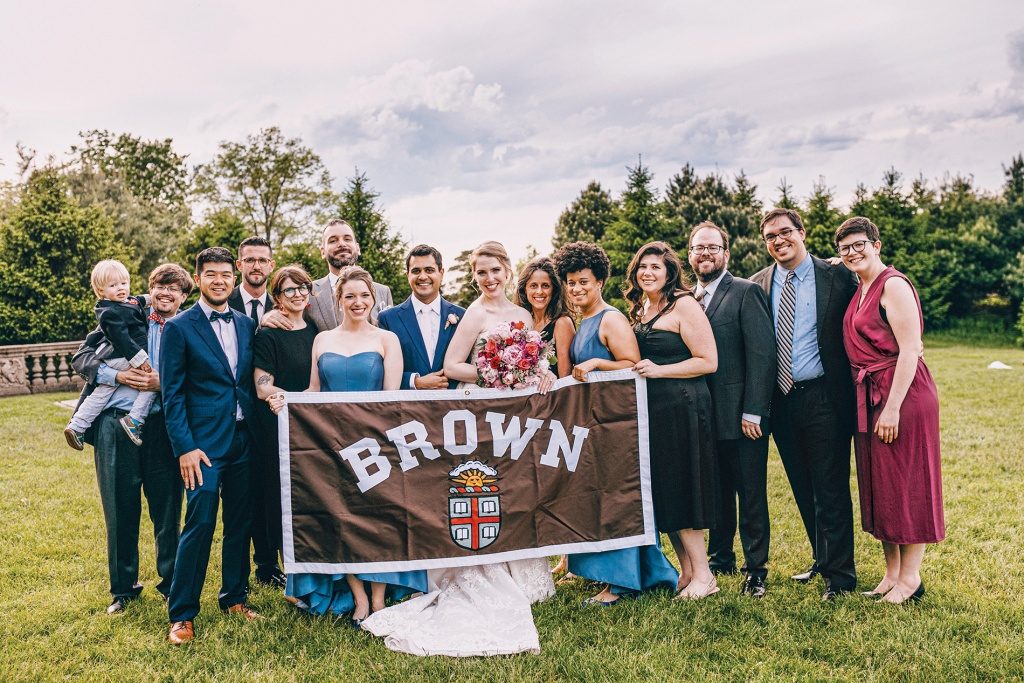 Nov, 2019
Evelyn Arana married Mario Chicas on June 21 in Fairview, N.J. Bridesmaids included Frinny Polanco Walters and Linda Paniagua '12 MD. Guests included Sofia Bengoa '09, Yu Kan Au, Beatriz Ryan-Lora, and Jose Lora. Evelyn and Mario are living in Hackensack, N.J.
Nov, 2019
Testing the Limits
An introvert experiments with life as an extrovert
Read More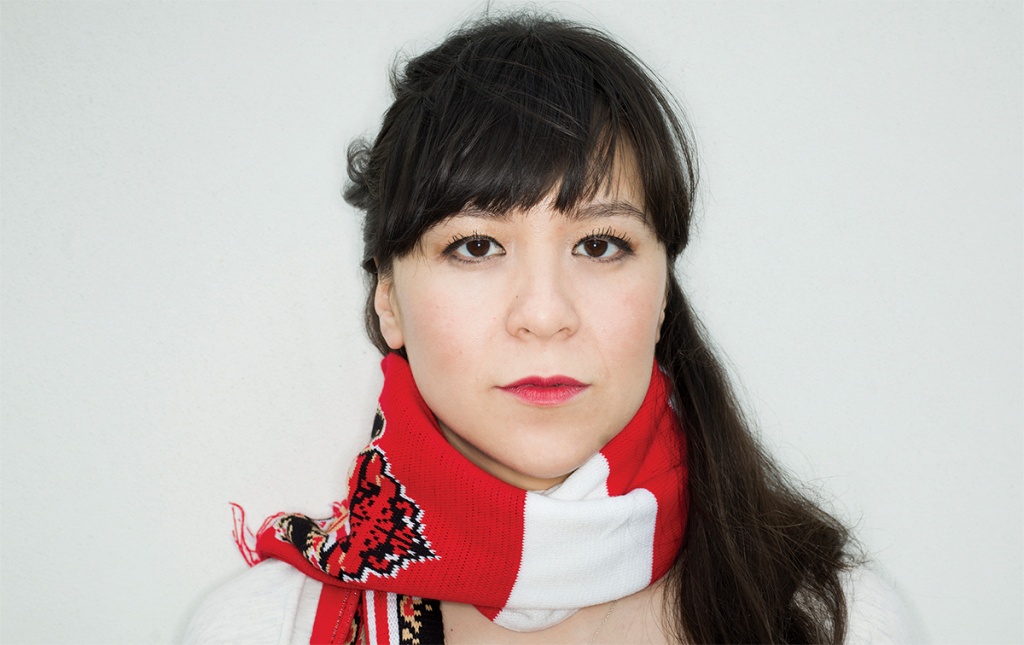 Mar, 2019
Almaz Dessie '11 MD married Michael Moffat on Oct. 7 at the Belle Isle Boat House in Detroit, Mich. Their friend Kira Neel '05,'19 MD officiated the ceremony. Almaz is an assistant professor of emergency medicine and pediatrics at Columbia University Medical Center in New York and practices as a pediatric emergency doctor at New York-Presbyterian Morgan Stanley Children's Hospital. Michael is also a physician, practicing as a pediatric hospitalist at NYU Langone Hospital in Brooklyn. The couple met in 2012 during their pediatrics residency at the University of California, San Francisco Benioff Children's Hospital in Oakland. They have a mutual love of music, global health, and travel. The wedding was a four-day celebration of love, community, and blessings. They honored their Ethiopian and Jewish traditions and surprised their guests with a reunion performance by their band from their residency days in California (Almaz sings lead and Mike plays guitar). Members of Almaz's former dance company at Brown, New Works/World Traditions, also surprised them with a West African dance performance at the reception. In attendance were Senior Lecturer in Theatre Arts and Performance Studies Michelle Bach-Coulibaly; Elizabeth Anto '06, '11 MD; Tarik Asmerom '05; Praveen Basaviah '05; Nora Blackall '08; Alykhan Boolani '06; Mark Brown II '09; Jalle Dafa; Vanessa Danziger '11; Sheila Desai '05; Sybil Dessie '04, '08 MD; Chris Erway '06 AM, '11 PhD; Sushil Jacob '05; Jazzmen Johnson'15 AM; Jori Ketten '02; Kira Neel '05, '19 MD; Meghan O'Brien '06; Ethan Philbrick '08; Micah Salkind '06, '10 AM,'16 PhD; Sophie Shackleton '09; Daniel Sobol '09; Matthew Soursourian '08; Ida Specker '09; Alexx Temeña '16; Nicole Thompson '08; Monica Tilly '11 MD; Jessica Vosburgh; Chantel Whittle '12; Kenya Wright '15; Ali John Zarrabi '06, '12 MD; and Leonora Zoninsein '08.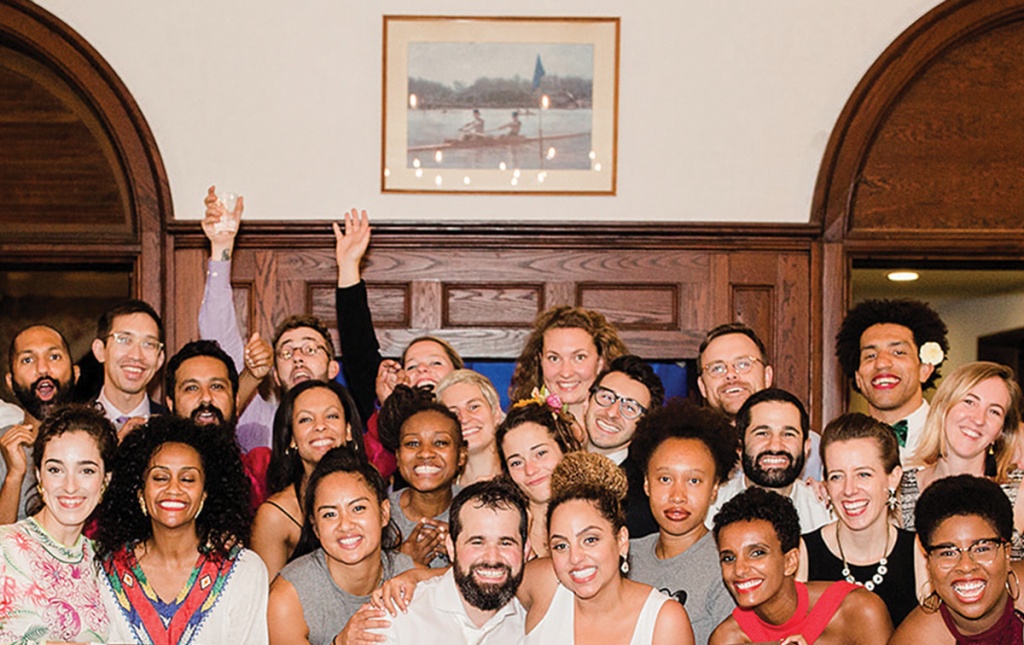 Jan, 2019
Josh Cohen and his wife Jamie announce the Aug. 9 birth of their first son, Landon Reid (future class of '40 obviously), weighing 5 lbs. 7 oz., happy and healthy.
Jan, 2019
Robert C. Liotta continues practicing family law with Liotta, Dranitzke & Engel in Washington, D.C. Robert writes: "My wife, Barbara, has attained a level of success as a sculptor with a number of pieces owned by museums and collectors. Of our children, Ben '07 is a doctor living in San Diego and married to Yeye Zhang '08, and Joey is working in Barcelona. All is well."
Nov, 2018
Brian Christian '06 married Rose Linke on Aug. 26 in Piedmont, Calif. In attendance were Robin Averbeck '06, Liat Berdugo '08, Alex Collins-Shotwell '06, Andrew Evans '09, Joshua Finn '07, Elizabeth Forsyth '06, Leora Fridman '07, Graff Haley '06, Melissa Riess James '06, Henry Kaplan '06, Raphael Lee '06, Blair Nelsen Prata '06, Alicia Ridenour '06, Felicity Rose '06, Stefanie Simons '06, and Shawn Wen '10.
Sep, 2018
Ryan Heath and Nayla Khoury '06 were married on Apr. 14 in Atlanta, Ga. The two were Brown Outdoor Leadership Training managers from 2005 to 2006. The ceremony was officiated by Robin Rose, former Dean of Student Life and founder of BOLT. Lamya Khoury '08 was the maid of honor. Freddy C. Dominguez '04; Brandon Gordon; former BOLT director Tommy Hayes '98; Ravi Prasad; Neil Rajan '07, '08 ScM-IMEE; and Joseph Rivera were groomsmen. Also in attendance were Nikki Allen '06, Adhi Chittur '06, Keally DeWitt '04, Mary Greene '06, Yael Horovitz '06, Jessica Johns, Nadia Lambek '06, Alex Merkler '06, Ceara O'Leary '06, Alexis Walker '06, former BOLT Director Shelley Adriance, and former Director of Residential Experience Natalie Basil. All attendees received a bag of GORP.
Jul, 2018
Rachel Lubin Duvdevani announces her Sept. 3, 2017, wedding to Ben Duvdevani at Liberty House in Jersey City, N.J. Rachel is an assistant vice president at Wells Fargo Advisors and Ben is a director at Warner Music Group. In attendance were Rachel's Brown roommate Amy Miksis and her husband, Jeff Miksis.
Jul, 2018
David Braslow (see Patricia Gerbarg '71).
Jul, 2018
Patricia Gerbarg and her husband, Richard Brown, announce the birth of their first grandchild, Brianne, born to their son, David Braslow '07 and his wife, Kathleen. They continue to train breath-body-mind teachers who have brought the healing breath practices to thousands of survivors of war and genocide in South Sudan, Rwanda, Uganda, and other countries.
Apr, 2018
Kimberly Dickinson '14 MPH, '14 MD, and Ross Beckman '13 MD announce their Aug. 26 wedding at the Evergreen Museum and Library in Baltimore. Anabel Agloro, Rebecca Binder, Emily Eng, Heather Jones '14 MD, Rachel Marano '14 MD, Emma Reitman, and Leona Rosenblum were bridesmaids. Chris Mardy, Adam Margolius, Will Packer, Aaron Small, Brett Weinstock, and Ben Wolpaw were groomsmen. Other alumni in attendance included Neishay Ayub '14 MD, Jeff Bayne, Ellen Loudermilk Cone '10, Eugene Cone '13 MD, Brad Cotter '13 MD, Paul Cotter, Josh Drago, Julia Goldner '11, Mark Hepokoski '13, Shreyus Kulkarni '14 MD, Ijeoma Njaka, Laura Mercurio Ouellette '14 MD, James Simmons '13 MD, Shannon Oppenheim Simmons '09,'13 MD, Devin Smith '13 MD, Pamela Escobar Smith '13 MD, Ina Soh '13 MD, Adam Vasconcellos '07, '11 MD, Mansi Vasconcellos '10,'14 MD, and Lauren Vitkus. The couple works at Johns Hopkins Hospital, where Kimberly is a pediatric pulmonary fellow and Ross is completing his residency in general surgery.
Apr, 2018
Ike Sriskandarajah earned the Best News Feature Award in the 2017 Third Coast/Richard H. Driehaus Competition. He works for the New York Times.
Apr, 2018
Adam Leventhal announces the Aug. 9 birth of his son, Joshua Matthew Leventhal. Adam's brother, Daniel Leventhal '07, also had a son, Dean Robert Leventhal-Grieve, born on Apr. 19.
Jan, 2018
Andrew D.J. Shield's first book, Immigrants in the Sexual Revolution: Perceptions and Participation in Northwest Europe, was published by Palgrave Macmillan.
Jan, 2018
Stacy Gugliotta Poli and Christopher Poli '08 were married on June 24 in Boston. Many Brown alumni were in attendance, including an appearance by Bruno. The wedding party included: Sean Hurley '08, Cameron Stewart Leax, Molly Meadows, Bailey O'Donnell, Tracy Dungo Porges, Jeff Prough '08, David Robertson '08, Dan Rosen '10, and Rugo Santini '06. Also of note, Carolan Norris, senior associate director of athletics, who coached Stacy in field hockey at Brown, attended the wedding. The couple live in Belmont, Mass., with their rescue German Shepherd mix, Hank.
Jan, 2018
Eliza Goldberg Allen and Gregory Allen were married on Sept. 17 in Sagaponack, N.Y. In attendance were Doug Allen, Josh Cohen, Stewart Dearing, and Susan Kovar '09. Eliza and Greg live in Brooklyn, N.Y.
Jan, 2018
Tom and Lynn Graham Goldberg of Westport, Conn., announce the July 29 wedding of their son Mark '07 to Chrissie Koningiser '07 in Chittenden, Vt. Mark's twin brother, Dan Goldberg '07, was best man, and Dan's wife, Madelyn Morris '08, was in the wedding party. Their daughter, Carolyn Goldberg Butler '05, did a reading at the ceremony. Mark and Chrissie's classmate, Liz Bird, became a Life Minister for the day and officiated to marry them on a field overlooking the mountains. Many other Brown alums attended, including Ben Aronson '07, Lydia Dworetzky '07, Caitlin Fox '07, Mike Hammond '08, Jon Hillman '09, Kathleen Loughlin '07, Jimmy Lowe '08, John Nagler '07 Dan Neff '74, Nancy Fuld Neff, Matt Newcomb, Elise Meyer, Dan Petrie, Jilane Rodgers Petrie '06, Drew Rifkin '07, Sophie Waskow Rifkin '07, Ryan Shewcraft 07, Jackson Shulman '07, Kevin Sieff '07, and David Wishnick '07.
From the November/December 2017 Issue
Send your news to the BAM at alumni_magazine@brown.edu.
From the September/October 2017 Issue
Christin Giordano and Jacob McAuliffe '06 were married on Apr. 29, at Bella Collina in Monteverde, Fla. Several of their friends from Brown were in attendance, including Christopher DeCarolis '06, Brian Korgaonkar '06, Christopher McAuliffe '04, Joseph Regis '06, and Nitin Roper '06. Christin and Jacob and their dog, Stella, are residing in Nashville, where she is completing her internal medicine residency.

Sarina Chernock and Matthew Weaver '02 announce the Apr. 19 birth of their first child, Garrett Samuel Chernock Weaver, born in Philadelphia.
From the July/August 2017 Issue
Sargon M. De Jesus '08 ScM (see Prentiss De Jesus '61).
Leslie Shimotakahara published After the Bloom in May.
From the March/April 2017 Issue
Tim Cleary '07 (see Kimberly Bartlett-Ra '01).
From the January/February 2017 Issue
Michelle Klahr Paratore and her husband, Michael Paratore, announce the July 7 birth of their second daughter, Sadie Jo Paratore, born at home in Mill Valley, Calif., at 7:16 a.m. Big sister Winnie Louise, 2, is delighted to share her birthday with baby Sadie.
From the November/December 2016 Issue
Joshua Cohen married Jamie Leventhal on Aug. 21 in Saratoga Springs, N.Y. In attendance were Douglas Allen, Susan Kovar Allen '09, Aldun Andre, Ben Cabot '06, Sarah Cabot, Eliza Goldberg, and Josh Tofteland '04.
Stacy Gugliotta and Christopher Poli '08 were engaged on May 27. The two met while studying at Brown but starting dating much later. They are planning a June 2017 wedding.
Sarina Chernock Weaver (see Brandon Finegold '02).
From the September/October 2016 Issue
Geoffrey D'Cruz and his wife, Danielle, announce the June 4 birth of their daughter, Freya Frances D'Cruz at 1:28 p.m. in Sacramento, Calif. She weighed in at 6 pounds, 9 ounces, and measured 19 inches long at birth.
Kevin Hui '13 MD and Lisa Gomi '10 were married on May 14 at the Crane Estate in Ipswich, Mass. The Brunonian presence was strong at the wedding. Mike Chen and Jimmy Tull '08 served as groomsmen, Julia Kim '12 was a bridesmaid, and Scott Yi '05 officiated. Rob Ranney '08 performed acoustic guitar during cocktail hour, and Joses Ho '08 provided comedic relief as the reception emcee. Also in attendance were Anna Hsu Chon '10, '14 MD; Mike Chon '09, '16 PhD; Yaw Darkwa; Lorenna Ellis '09; Kevin Finn; Tim Havens '04; Won Hoe Koo '12; Amber Ma '14 MPA; Courtney Olson-Chen '06, '10 MD, Nick Poon '09; Jenni Reilly '12; Sheryl-vi Rico '13; Mike Robinson '14; Munashe Shumba '11; Derek Vance '12; and Justin Jihoon Yoon '09, '13 MD. While taking photos, Lisa and Kevin discovered that their photographer, Li-Sing Ward '98, was a fellow Brunonian, which led to a rousing rendition of the alma mater during the reception.
Joe Posner (see Joshua Posner '71).
From the July/August 2016 Issue
Christin Giordano graduated from the Univ. of Central Florida College of Medicine, earning her MD as a member of the last of the founding classes of Univ. of Central Florida College of Medicine. She graduated as a member of Alpha Omega Alpha Medical Honors Society and was the recipient of the Order of Pegasus, UCF's highest honor. She will begin internal medicine residency at Vanderbilt Univ. in July. She and Jacob McAuliffe '06 also would like to announce their engagement!
From the May/June 2016 Issue
Steve Bernardi writes that his wife, Alexandra Brown Bernardi '08, a former track and field runner at Brown, competed in the U.S. Olympic Marathon Trials in February and finished in 91st place.
Emma Welch and David Washington '11 MD welcomed their first child, Aurora Mae, in August. They live in Providence, where the end of Dave's residency marked 12 years at Brown.
From the March/April 2016 Issue
EllaRose Chary, Kristen SaBerre, and Anne Troup are part of a project highlighting women in film. EllaRose writes: "Over this past year, we have organized, shot, and are now in post-production for Patriettes, a short musical dramedy about a mock government camp for high school girls. The short features Lucy DeVito '05. We are trying to spread the word about what we're doing and also connect with alums who might be supportive of emerging women in film."
Daniel Leventhal married Lindsay Grieve on Aug. 18 on Washington state's Olympic Peninsula. Alums in attendance included Adam Cath, J. Sloan DuRoss '99, Andi Fein '04, '05 ScM, Ginger Gloystein '04, Stephanie Greer, Beverly Hodgson '70, Christi Laquer, Adam Leventhal '01, John Leventhal '69, Dave Pacheco, Bill Pijewski, Barbara Reisman '71, Graham Rosser '06, Laura Hersh Salganik '70, M. William Salganik '68, and Eric Scherzer '72. Daniel and Lindsay live in Seattle.
Carrie Petri Meatto and Christopher Meatto '07 were married on Aug. 22 by Drew Rifkin in Nonquitt, Mass. Alums in attendance included: Suv Bose '06, Kevin Chang '06, Anna Christensen, Stephen Crocker '02, Megan Denault, Chris Elias '06, Ben Koren '06, Dana Liljegren, Ben Miller '06, Maya Nayak '04, Susan Oba '06, Flannery Patton '06, Amity Quinn '06, Sophie Waskow Riskin, Hannah Schiff '06, Peter Thompson, and Claire Valentin '06.
From the January/February 2016 Issue
Sargon de Jesus '08 ScM and Sarah Foard welcomed their first child, Leona de Jesus, on Apr. 10. They live in Arlington, Va., where Sargon continues to work as an environmental scientist for a government contractor and Sarah is expanding her private violin lesson studio.
David Pacheco and Christine Laquer were married on June 6 in San Francisco. The wedding party included the parents of the groom, Dennis Pacheco '71 and Susan Antonio Pacheco '72; the groom's sister, Cristina Pacheco '00, '04 MD; and her husband, John Kawaoka '00, '04 MD. Other alums in attendance included Natalia Bilenko, Thomas Bergman '08, Bryan Cantrill '96, Adam Cath, Scott French, Amandeep Gill '08, Stephanie Greer, Daniel Heller, David Hirshberg, '08, Anne Jonas '08, Kate Jovin, Alanna Kwoka '10, Daniel Leventhal, Jessica Marquardt, Vihant Mehta '12, Robert Mustacchi '10, Bill Pajewski, Nora Paymer '06, Douglas Rapp '08, Zachary Reiss-Davis '08, Michael Santos, Sonia Saraiya '08, Joel Weinberger '07 ScM, and Sarah Zakowski Weinberger '06. The couple met the summer before attending Brown, remained friends through college, and started dating shortly before graduation. Both pledged Alpha Delta Phi. They live in San Francisco.
Marco Santini partnered with Butterfly Table Tennis to bring the INCLUSION Tennis Table to the world. He writes: "INCLUSION combines table tennis and racquetball by attaching Plexiglass panels to existing tables. The added dimension allows experts to create advanced angled shots while functioning as 'bumpers' to help novices enhance their hand/eye coordination. INCLUSION was featured at the Brown Table Tennis Club on Oct. 17."
From the November/December 2015 Issue
Nadia Nguyen and Nick Bauer married on Aug. 8 in Portland, Ore., nearly 10 years after they first met at Brown. Alumni in attendance included groomsmen Nate Brower, Steven Chan, Tim Hinohara, Ed Kim, Asad Reyaz, bridesmaid Jane Wang, and guests Natasha Bronn, Megan Cohen, Matt Conrad, Tristan Freeman, Reva Gaur, Katie Lamm, Chris Mahr, VanAnh Nguyen '09, Anson Nickel '09, Alejendra Rojas '10, and Lela Spielberg. Guests of honor included Nick's mother, Beth Bauer, a senior lecturer in Hispanic Studies and associate director of the Center for Latin American and Caribbean Studies at Brown, and Nick's father, Mark Bauer, a former professor at Brown Medical School (1991–2007). Their dog, Leo, was there in spirit. Nick is a labor and employment attorney with Collazo Florentino & Keil LLP. Nadia is finishing her PhD in epidemiology at the University of North Carolina at Chapel Hill.
From the September/October 2015 Issue
William Ashton married Victoria Lattanzi at Linden Place in Bristol, R.I., on June 14. Alumni in attendance included bridesmaids Brittany Locke '08, Marisa Roberts '08, and Alexandra Toth '08. Guests included David Healy '07 and Maggie Connolly Healy '03; Kathleen King '07; Gabriel Lepine '07; and Erica Olsen '07. The couple met in New Dorm and art class during senior spring semester and now reside in Milton, Mass. Victoria is a clinical research associate at Boston Univ., and Will recently ended active duty service as a captain in the U.S. Army. He now works for Shawmut Design and Construction.

Alexandra Kleeman of Boulder, Colo., is engaged to Alex Gilvarry, a novelist based in New York City. Alexandra's debut novel, You Too Can Have a Body like Mine, was published in August by HarperCollins.
From the May/June 2015 Issue
Mara Cowan and Andy Burnett were married Aug. 3 in Seattle. The couple has been together since meeting at Brown in 2005. Alumni in attendance included groomsmen Ethan Bernstein, Joe Donahue, and John Ploeg, as well as guests Dan Greenberg, Ted McCarthy, Ryan McShane '08, Andrea Ward Ploeg '09, and Don Tulanon '02. Mara is a nonproliferation specialist with Pacific Northwest National Laboratory. Andy is an MBA candidate at the Univ. of Washington Foster School of Business.

Michael Gladstone, son of Alfred Gladstone '73, married Shira Lahav on Nov. 15 in Short Hills, N.J. Tal Itzkovich '06 was best man, while Robert Klaber and Steven Beckoff '08 were groomsmen. Other alums in attendance were David Guttmann, Deena Quitman Klaber, Christina Kim, Robert Lazerow '06, Joshua Mandel '99, Evan and Eve Moskowitz Parness '02, Christopher Schmitt '06, and Joshua Troy '04. The couple lives in Arlington, Va. Shira is a deputy chief of staff for a member of Congress and Michael works for the U.S. State Department.

Shelley Lei married Brian De Leon on Mar. 7 in Redondo Beach, Calif. Attendees included Emily Ardolino, Justin Fabrikant, and Arielle Rames. Shelley and Brian live in Pasadena, where they met in 2012.
From the March/April 2015 Issue
Daniel Leventhal (see Adam Leventhal '01).

Stephen Ting writes that Keith Jeschke married Sherri Chiu on Sept. 20 in Lincoln, R.I. Guests included Elise Cheng, Andrew Kim, Kwan Lin, Michelle Ramadan '10, Bob Saphirstein, and Carol Wong.

David Braslow (see Patricia Gerbarg '71).

Ben Saper (see Cliff Saper '72).
From the January/February 2015 Issue
Tiffany M. Yizar (see Robert G. Yizar '74).
From the November/December 2014 Issue
Michelle Klahr Paratore and her husband, Michael Paratore, announce the July 7 birth of their daughter, Winnie Louise.

Scott Winton (see W. Bruce Smithson '63).
From the September/October 2014 Issue
Anna Burns, Sarina Chernock, and Megan Denault (see Matthew Weaver '02).

Leora Silverman Fridman married Josh Finn on June 8 in Ben Lomond, Calif. Attendees included Liat Berdugo '08, Kat and Shawn Finney-Manchester, Tess Lantos, Johnny Lin '08, Dan MacCombie '08, Sunisa Nardone Manning, Josh Morrison '09, Drew Nobile, Joanna Roberts '08, Jamie Schlessinger, and Stefanie Simons '06. Leora and Josh live in San Francisco, where they met in 2010.

Lydia Hamilton (see Matthew Weaver '02).

Stephen Ting writes that he was best man at Andrew Kim's wedding to Irene Ma (Princeton '07, Harvard Law '11) on May 10 at New Hampshire's St. Paul's School, where the couple met while in high school. Guests included Elise Cheng, Miyako Igari '12 MD, Keith Jeschke, Ann Kuo '12 MD, Kwan Lin, Michelle Ramadan '10, Bob Saphirstein, and Carol Wong.

Jennifer Redd married Richard Gadomski on May 24 on the waterfront at the Douglass-Myers Museum in Baltimore. Tryn Collins and Kim Misher served as bridesmaids, and Jenny Lawson Bates, Anne Duggan '06, Amanda Rosenberg '11, and Carla Thacker '08 ScM were in attendance.

Michael Thompson's brother-in-law, Michael Fried '01, donated a kidney to his father, Steven Fried '64, on June 24 at Tufts New England Medical Center in Boston. Michael's sister, Liz Thompson Fried '01, and her husband live in Christchurch, New Zealand. Michael T. writes: "Not only is he donating a kidney, but they are flying halfway around the world to do it."
From the May/June 2014 Issue
Edward Brown (see Sanford D. Brown '74).
From the March/April 2014 Issue
Nedim Durakovic (see Susie Gladstone Schub '76).
Karen Kudelko (see Susie Gladstone Schub '76).
Kevin Patel (see Susie Gladstone Schub '76).
Jeff Schub (see Susie Gladstone Schub '76).
From the January/February 2014 Issue
Tiffany Yizar (see Robert G. Yizar '74).
From the November/December 2013 Issue
Joseph Austerweil arrived back at Brown on July 1 as an assistant professor in the department of cognitive, linguistic, and psychological sciences. He writes: "If you visit Brown, please stop by and say hello!"
From the May/June 2013 Issue
Reid P. Brewer (See Bruce W. Brewer '71).
Benjamin Liotta (See Robert C. Liotta '64).
From the March/April 2013 Issue
David Braslow (See Patricia Gerbarg '71).
From the January/February 2013 Issue
Tiffany Yizar (see Robert G. Yizar '74).
From the November/December 2012 Issue
Stephanie LaRose has designed a website for her photography: stephanielarosephotography.com. Her photography includes landscapes, nature, nighttime photography, and historic structures. You can also follow her work on Facebook at www.fb.com/stephanie.larose.photography.
Katherine Lew (see Engagements & Weddings, Michal Albanese '99).
From the September/October 2012 Issue
Elizabeth Russel Dickson and David McNamee (see Karen Kenney Dickson '77).
From the May/June 2012 Issue
Zak DeOssie (see Bernie Bell '42).
Mark and Dan Goldberg (see Lynn Graham Goldberg '76).
From the March/April 2012 Issue
Are you ready for our 5th Reunion, May 25-27, 2012? The Reunion Committee has been busy planning a memorable weekend. Subscribe to our class blog http://5threunionbrownclassof2007.wordpress.com/ and visit our Facebook page http://www.facebook.com/groups/Brown2007Fifth/ for details on the weekend. If you have photos you would like posted on the blog or Facebook, you can send them to brownclass07@gmail.com. And, while you're making your plans to come back to campus, don't forget to also give back for our 5th Reunion! Our class is aiming to set a new 5th Reunion record of a $155,000 class gift by June 30, so please help us reach our goal and make a positive impact on life at Brown by making your gift to the Brown Annual Fund today! Can't wait to see everyone in May!
From the January/February 2012 Issue
Michael Gladstone writes: "Hi fellow '07s! It was great to see many of you at Alumni Weekend in October. Save the date for our fifth reunion over Memorial Day weekend, May 25–27! The reunion committee has been busy planning a fantastic weekend. Check out our class of '07 fifth reunion Facebook page; follow us on Twitter @5thReunion07; and add your blurb/bio to our blog at http://5threunionbrownclassof2007.wordpress.com/. Be sure to make your fifth reunion gift to the Brown Annual Fund at www.gifts.brown.edu between now and reunion weekend to help us reach our $155,000 class goal and make a hugely positive impact on life at Brown today! Can't wait to see everyone in May!"
John Anderson Lynch (see Elin Spring Kaufman '77).
Jennifer Doorly Magaziner (see Elin Spring Kaufman '77).
Alex O'Neill (see Raymond P. Ausrotas '91).
Jade Palomino is looking forward to the reunion. She writes: "I feel like it was only yesterday when we were all heading back from another night at FishCo! I can't wait to hear about all of the paths people have taken since graduation and to reminisce about the amazing things we did at Brown to bring us to these points in our lives."
Trevor Stutz writes that he enjoyed seeing many Brownies at the wedding of Nathaniel Lepp '06, '09 MPH, "and many more in the Black Rock Desert this summer. I'll be moving to Los Angeles after graduating from Yale Law School this spring. Let me know if you're in the area."
Eileen Wang '08 ScM (see Engagements & Weddings, Peter Chai '06).
From the September/October 2011 Issue
Charu Gupta writes: "Bharati Kalasapudi '11 MD and Ajar Kochar '11 MD were married during a festive several days–long wedding celebration in India. A beautiful ceremony took place in Vizag on June 3, followed by a fun-filled reception in Delhi on June 6. Brown alums in attendance included Anu Asnaani, Eric Demafeliz '09, Diana Moke '11 MD, Priya Pingali '08, Angela Poon, and Vidya Putcha. Best wishes to the happy couple from Charu Gupta, Jessica Kondrick, Shefali Lall, Zaineb Mohammed, and Divya Vohra."
From the March/April 2011 Issue
Amy Latinen (see Engagements & Weddings, Christopher Casey '03).
From the January/February 2011 Issue
Cassaundra Coulter, Sarah Cristy, Geoffrey D'Cruz, and Brigitte Eichner (see Engagements & Weddings, Josh Waitzman).
Nina DiBona (see Engagements & Weddings).
Kevin Finn (see Engagements & Weddings, Emily Benjamin '08).
Peter Henderson (see Engagements & Weddings, Josh Waitzman).
Arminda Lawrence (see Engagements & Weddings, Nick Zakrasek '06).
Keely Marsh (see Engagements & Weddings, Nina DiBona).
Jake Phelan (see Engagements & Weddings, Josh Waitzman).
Aaron Powers (see Engagements & Weddings, Laura Janneck '05).
Adam Standley (see Engagements & Weddings, Nina DiBona).
Jane Urban and Emma Welch (see Engagements & Weddings, Josh Waitzman).
Josh Waitzman (see Engagements & Weddings).
From the September/October 2009 Issue
Elizabeth Broadwin (see Sarah Markowitz '02).
From the July/August 2009 Issue
Elizabeth Dickson, daughter of the late Raymond Dickson '77, married David McNamee on Sept. 5 in Princeton, N.J. They write that their parents—Karen Kenney Dickson '77, Steve Johnson, Becky McNamee, and Marc McNamee—were ecstatic. The bridal party included Erikson Arcaira, Rahim Kassam-Adams '09, Joseph Austerweil, Andrea Ducas, Kate Johnston, Stephanie Minor, Maggie Mustard, Tyler Rorison, and Jessica Rotondi. Also in attendance were political science professor Corey Brettschneider, Alli Brettschneider, Trevor Gleason, Greg Howard, Tristan Freeman, Stephanie LaRose, Chris Mahr, Rob Montz, Will Newman '04, David Pan, Kat Read '09, Amy Simpson, Donald Trella '08, Eliza Whiteman '04, Margery Goddard Whiteman '62, Stephen Whiteman '97, and Erin Cohen Yao '07.
Joshua Waitzman is currently an MD/PhD student at Northwestern Univ. in Chicago. He was recently awarded a Hertz fellowship in the applied sciences and engineering.
From the May/June 2009 Issue
Erin Kelly and Dade Veron (see Carol Bocaccino Kelly '76).
From the March/April 2009 Issue
Edward Brown (see Sanford D. Brown '74).
From the January/February 2009 Issue
Evan Panich (see Matthew Salzler '02).
From the November/December 2008 Issue
E. Kathryn Finney married Shawn Manchester. Kathryn writes: "It was an unconventional wedding that transformed us as a community. About 75 percent of the guests were Brown alums, mostly from the classes of '05 through '08. Lucas Foglia '05 was the photographer. We had a tipi, wedding favors made of recycled plastic, a huge billowing tent that we made ourselves, rainbow flags, wings, a chandelier of recycled plastic, and a lively contra dance. Guests stayed in a tent village overnight."
Jeff Schub (see Sybil Pilshaw Gladstone '43).
From the July/August 2008 Issue
Nina Keough (see Stephen A. Owens '78).
David Antonio Pacheco (see Susan Antonio Pacheco '72).
Joe Posner (see Eileen Rudden '72).
From the May/June 2008 Issue
Julie Gryce (see David Gryce '77).
From the March/April 2008 Issue
David Braslow (see Patricia Gerbarg '71).
Francisco A. Besosa (see Francisco A. Besosa '71).
From the January / February 2008 Issue
Genevieve Kopil and Rhiannon Kopynec (see Naline Lai '89).
From the November / December 2007 Issue
David Pacheco (see John Kawaoka '00).
Amy Simpson (see Greg Clark '94).
Rahpiporn Techapaibul (see Celia Wu Sophonpanich '83).
Benjamin A. Tracy (see Stephen Tracy '63).
From the September / October 2007 Issue
Sarah Bird (see Stephen F. Honan '54).
Jeffrey Scott Schub (see Sybil Pilshaw Gladstone '43).
From the July / August 2007 Issue
Anne Chagnot (see Victor Strauss '70).
Erin Kelly (see Carol Bocaccino Kelly '76).
Elisabeth Cameron Stewart '07 (see Geoffrey Stewart '73).
Obituaries
Aug, 2023
Lakeshia D. Richardson '07, of Hermitage, Tenn.; Apr. 11. She had a 16-year career that included being a manager and independent consultant for such companies as Ernst & Young, JP Morgan Chase, and PepsiCo, the co-owner of Norrah Marketing, and a self-employed independent education consultant. She is survived by her husband, Corey; a daughter; a brother; four sisters-in-law; two brothers-in-law; and her best friend.
Sep, 2020
Elliot B. Quick '07, of Brooklyn, N.Y.; Feb. 19, after a fall. He was a dramaturg and taught theater history and playwriting at the Maggie Flanigan School of Acting and SUNY Purchase. After Brown, he received his MFA in Dramaturgy and Dramatic Criticism from the Yale School of Drama, where he was the resident dramaturg and associate artistic director for the 2011 Yale Summer Cabaret Shakespeare Festival and the associate artistic director the Yale Cabaret's 43rd season. He has worked as a literary assistant at Playwrights Horizons and a literary associate at the Yale Rep and was a founding member of the theater company, Piehole. He is survived by his mother, his sister, and many friends.
Sep, 2018
David Warren '07, of New York City; Mar. 13. He is survived by his wife, Ali; his parents Bob '73 and Sandy Wogrin Warren '75; and sisters Susan Weston '03 and Sharon Persson '05.