Class of 2016
Jun, 2023
On January 4, Harry Holt and daughter Nancy Holt '16 traveled together on a trip organized by Gohagan titled the Expedition to Antarctica. The journey began in Buenos Aires, Argentina, where they met with travelers from other colleges and universities. The experience started with two days in Buenos Aires, where one of Harry's classmates from the Amos Tuck School, Fernan Martinez, met with Harry and his daughter for lunch. They had not seen each other for more than 30 years. Fernan is a native of Buenos Aires, so he explained where to go and what to see during their visit to his city. The next day they flew to Ushuaia, Argentina, and boarded the French ship Le Boréal. The ship entered the Beagle Channel and then the Drake Passage and they visited the following locations on the Antarctica peninsula: Goudier Island and Hidden Bay, Petermann Island, LeMaire Channel, Neko Harbour, Paradise Harbour, Deception Island, South Shetland Islands, and Half Moon Island. Harry writes: "Later we cruised below the 60th parallel south to the outer shores of the Antarctic Peninsula, Earth's last frontier. We witnessed towering mountains of ice and volcanic rock, a vast array of marine wildlife, including penguins, seabirds, seals, and whales. Finally, we went back across the Drake Passage, which was rougher than our initial crossing and they had to batten down all of the doors. This was a once in a lifetime trip with my daughter who was visiting her seventh continent. We both want to become Antarctica Ambassadors now and will try to see how we can help take a more active role in the fight against climate change. As we learned at Brown, you should be able to do good and still do well."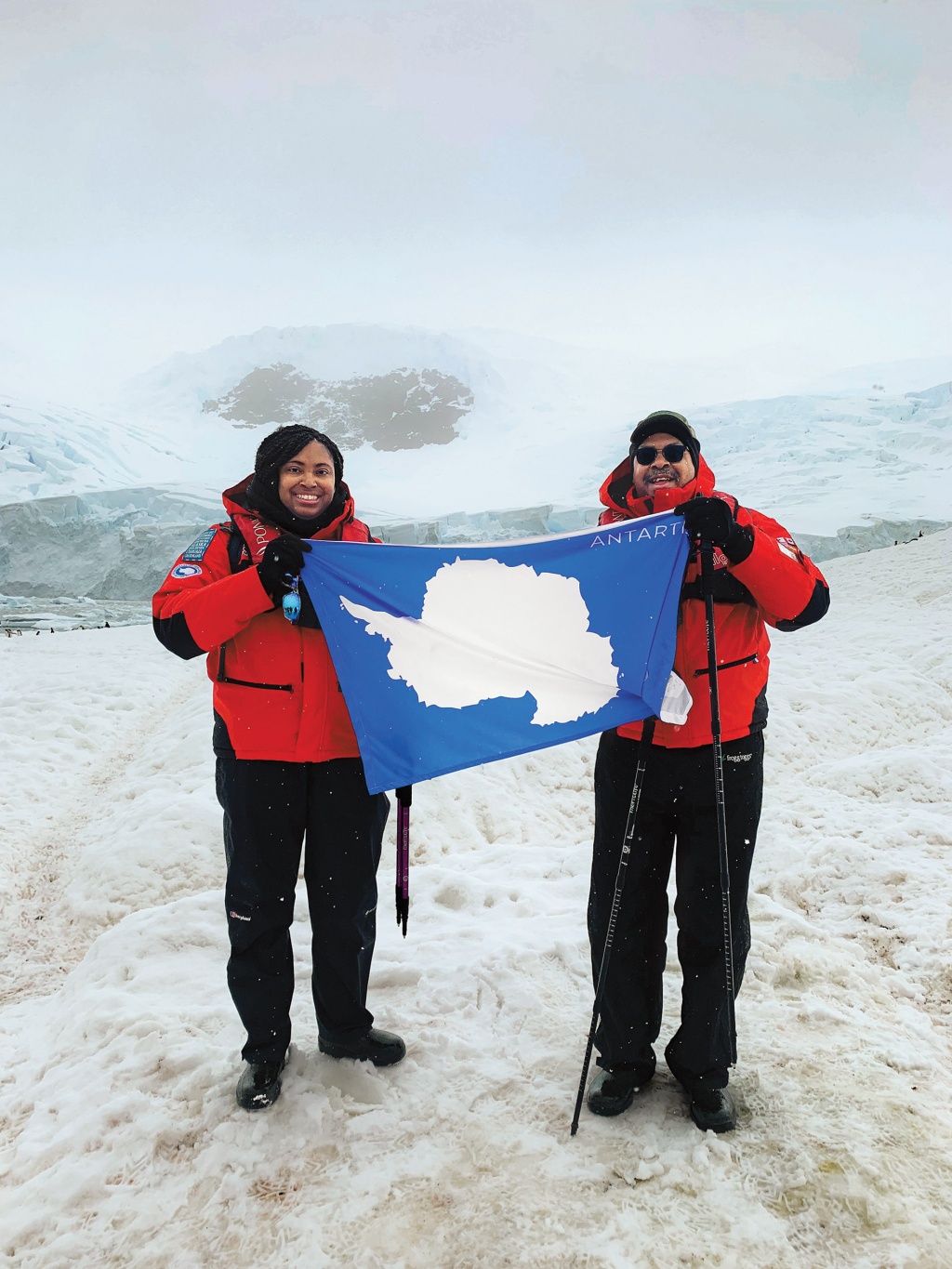 Apr, 2023
Josh Ruder writes: "I exhibited my sculpture this fall at two independent schools: a solo show at Deerfield Academy in Western Massachusetts and a sculpture and stone bench at the Pingree School north of Boston. Several Brown alums, including my mom, Debra Bradley Ruder '80, attended the shows. I work mainly in carved marble and welded steel but love to experiment with other materials too. Please check out my website at joshuaruder.com or contact me at joshua.ruder@gmail.com."
Oct, 2022
Rise and Grind
The Underground wakes up and smells the coffee
Read More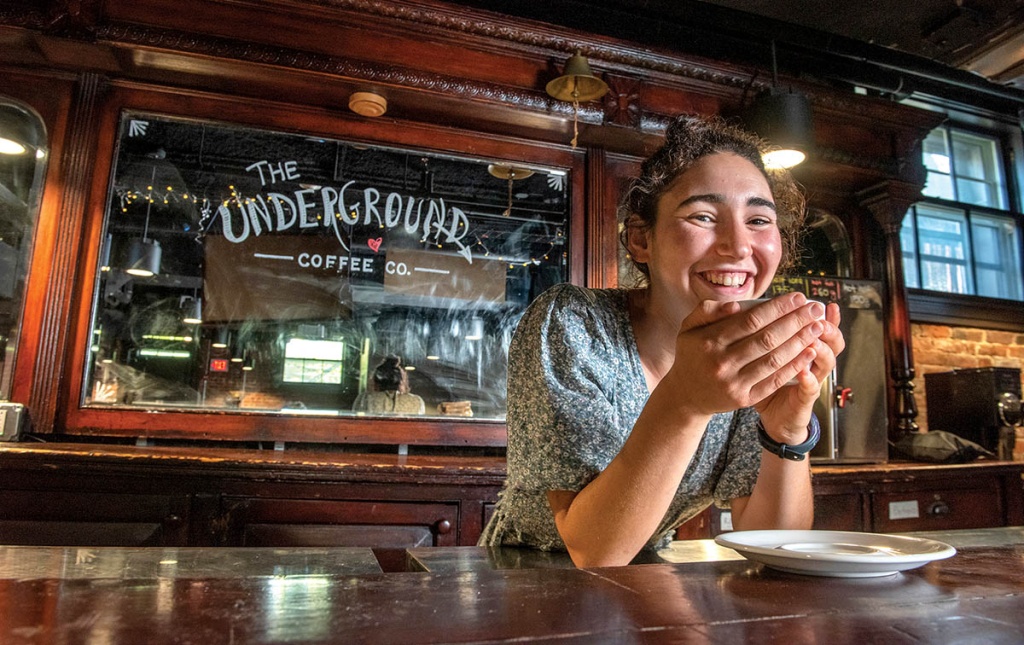 Jan, 2022
Art Immersion in St. Pete
Olivia Mansion '16 AM opens Meow Wolf-style experience
Read More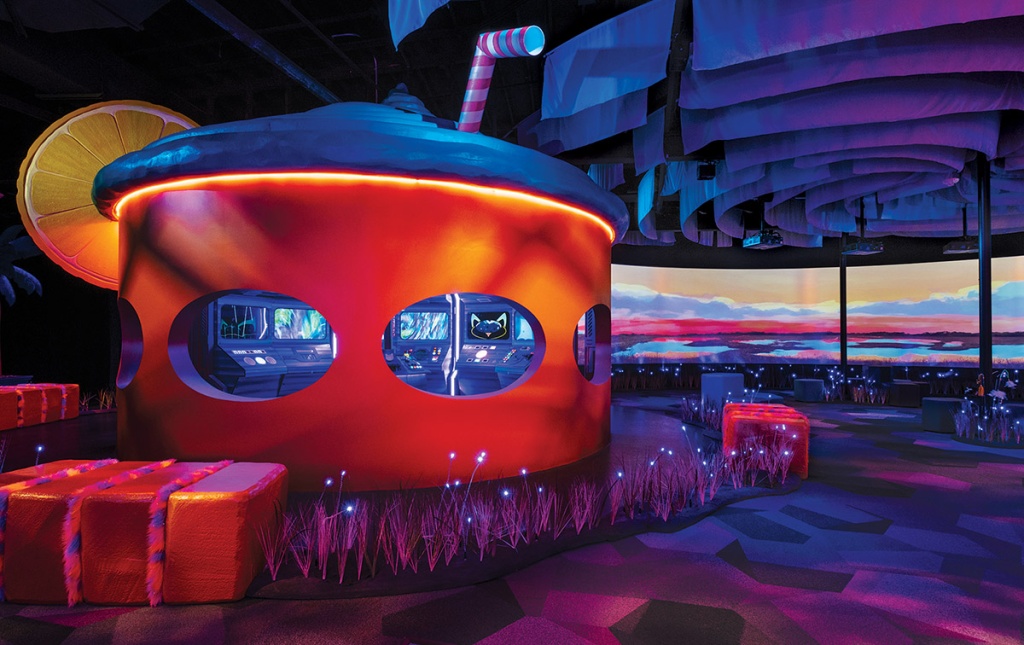 Jan, 2022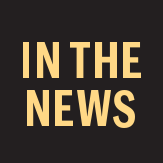 Cofounder of BestFit Asha Owens '16 is one of the recipients of this year's Google for Startups Black Founders Fund. She was one of 50 selected for the program, which is focused on high potential startups from Black entrepreneurs based in the U.S. BestFit is an early-stage startup addressing basic-needs insecurity among college students.
Jan, 2022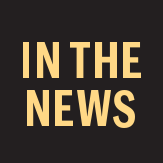 Maxine Joselow '16 will anchor the Washington Post's forthcoming daily newsletter, The Climate 202, covering the politics and policy of climate change, with a particular focus on what Washington decision-makers need to know. She joins the Washington Post from E&E News and has extensive experience covering the intersection of climate change, transportation policy, and environmental law. She is a member of the Society of Environmental Journalists and the National Press Club.
Jan, 2022
Natasha Rao was selected as a 2021 Ruth Lilly and Dorothy Sargent Rosenberg Poetry Fellow by the Poetry Foundation as part of its annual Pegasus Awards.
Nov, 2021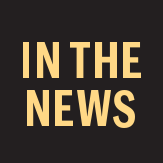 Janet Leung '16 earned a Bronze medal in women's softball with Team Canada in the 2021 Tokyo Olympics. Other Brown Bears competing included Hanna Barakat '21 of Team Palestine in track and field; Jagger Stephens '20 represented Guam in swimming; and Cicely Madden '18, Alex Miklasevich '19, and Anders Weiss '15 competed for Team USA in rowing events.
Nov, 2021
The Reformers
Four young Brown alums are working to make the Ocean State a better place for working-class people.
Read More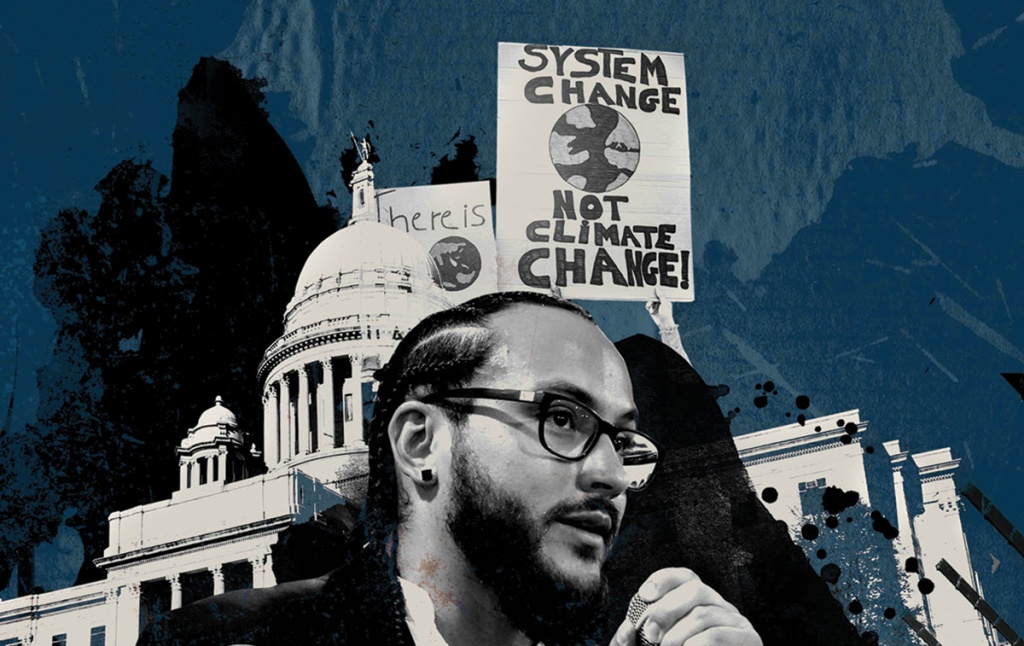 Aug, 2021
Bee Vang published an op-ed on NBC News THINK about the recent spike in anti-Asian hate attacks and his experience as a child playing the lead role in Gran Torino, a film directed by Clint Eastwood that featured copious anti-Asian slurs. He has since been interviewed by Ana Cabrera on CNN Newsroom and given an interview on CBC and the University of Michigan. He also spoke at Harvard University and at the Commonwealth Club in California in which he was joined by CNN journalist Soledad O'Brien, physicist Michio Kaku, and former U.S. House Speaker John Boehner.
Aug, 2021
The New Fishwife
Can tinned seafood be sexy?
Read More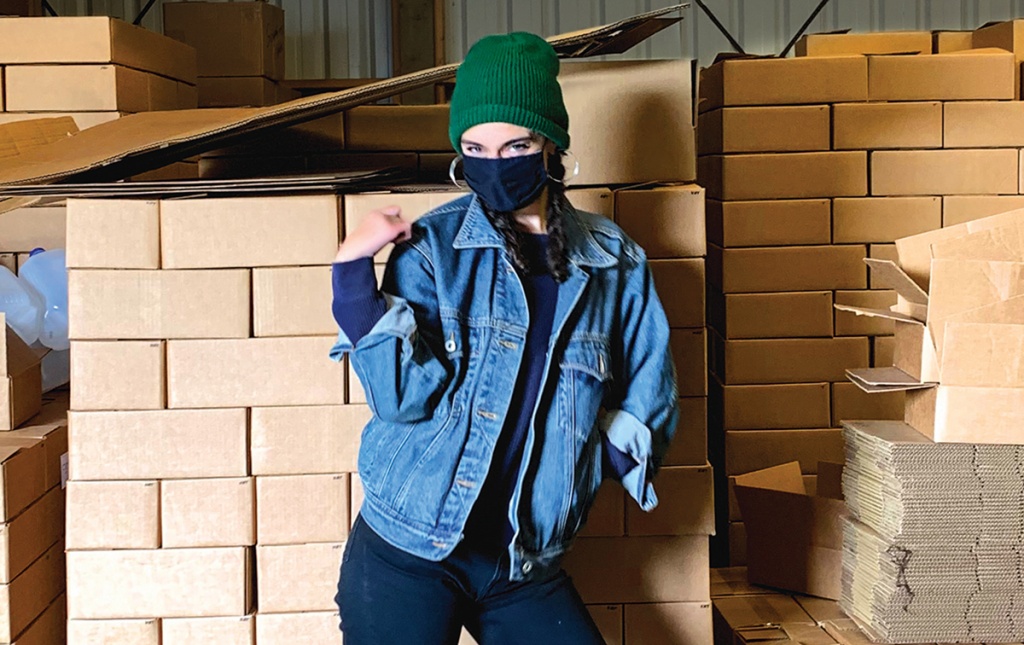 Apr, 2021
Eleanor Walsh and Blake Wilcox '16 were married on June 13 at Eleanor's parents' house in her hometown of Lancaster, Pa. The ceremony was very small, with fellow Brunonians Spencer Caplan '15, Jenna Frerichs '16, and Willa Tracy '18, '19 AM, included in the wedding party. A larger first anniversary celebration is planned for June 2022.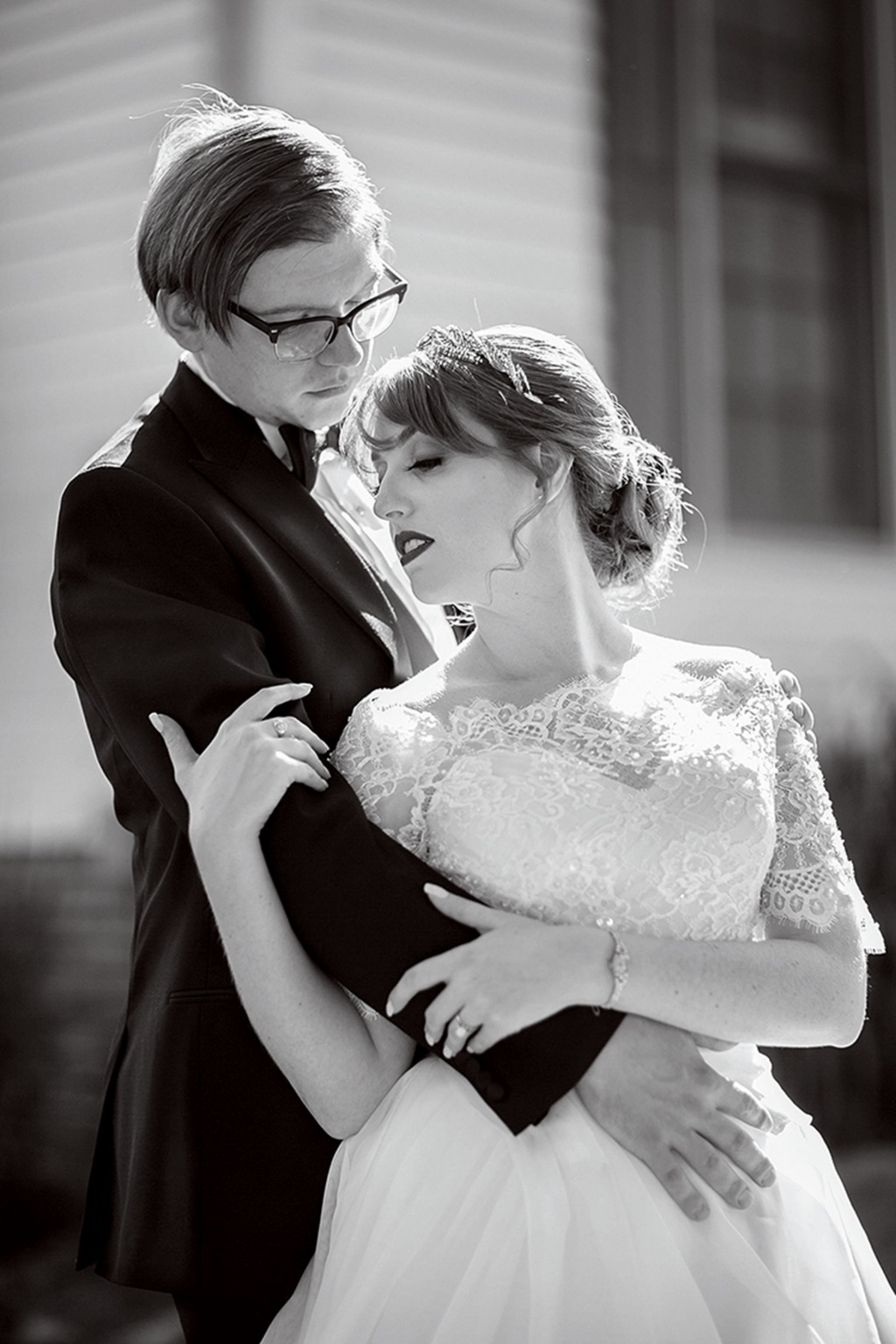 Oct, 2020
The Ethics Team
At Microsoft, Sharon Lo '16 ponders how products can harm society
Read More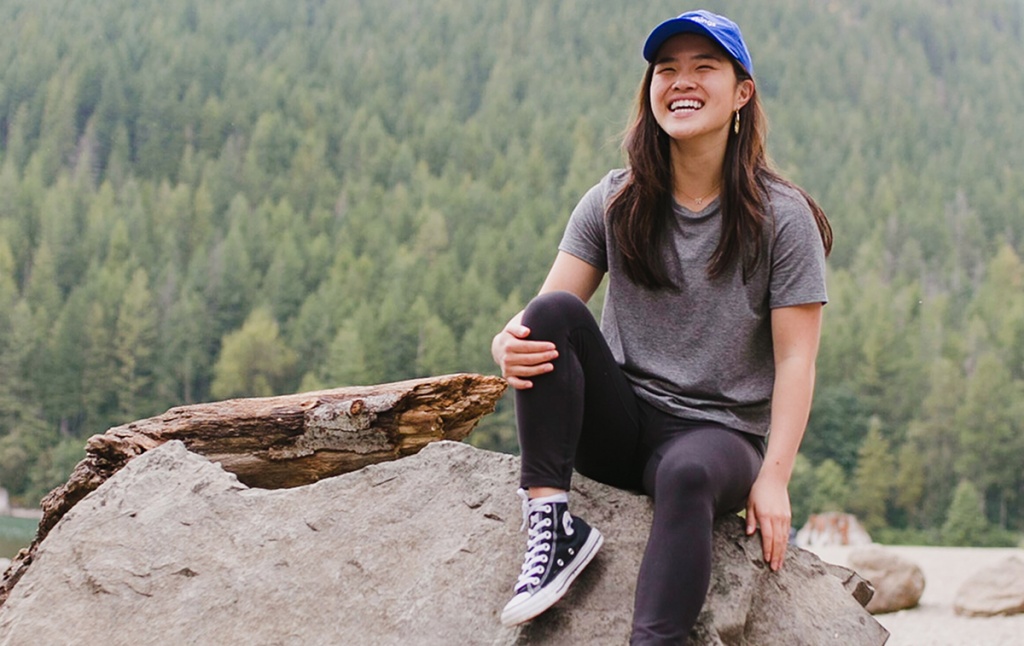 Aug, 2020
Evan McManamy helps run a donation-based grocery delivery nonprofit in Providence. Contact Evan at cartwheelRI.org.
Aug, 2020
Buried Knowledge
"Undone science" refers to data that have been ignored while other research gets done. Partly in the name of racial justice, some Brown folks are working to bring that information to light.
Read More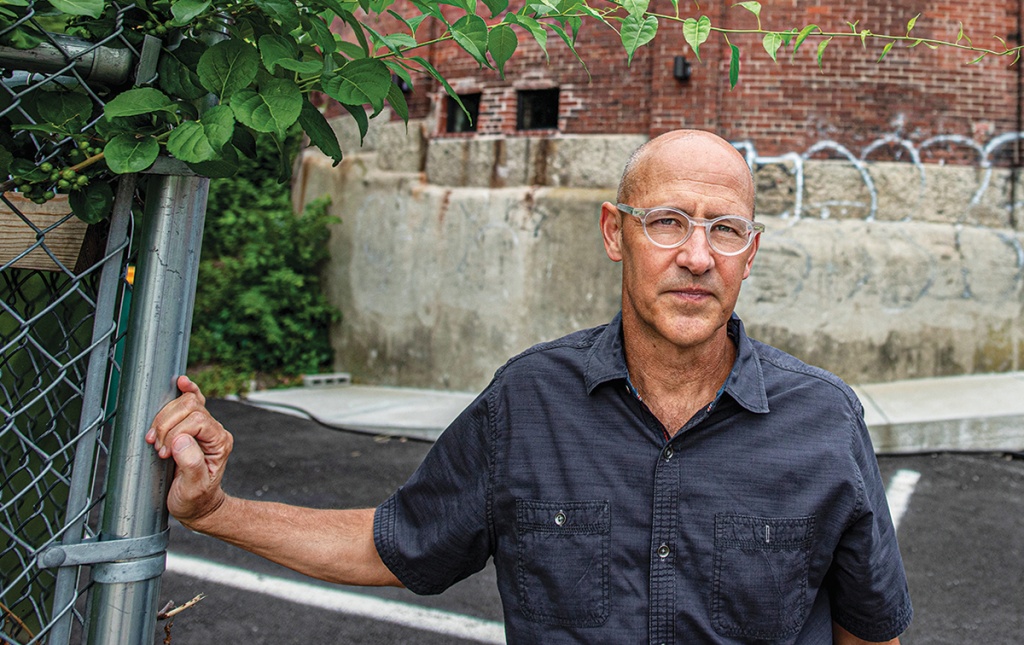 Jun, 2020
Minecraft campus
A digital version of Brown's College Hill brings the community together during COVID-19
Read More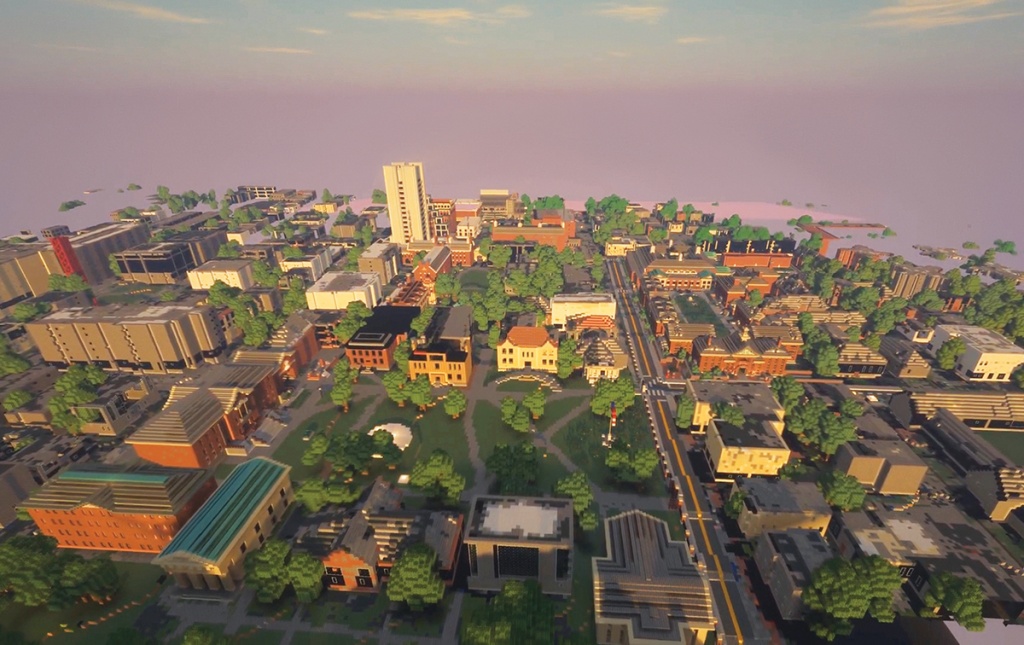 Jan, 2020
Patrick Cox married his Perkins sweetheart, Nicole Peterson, on Aug. 2, in Brooklyn, N.Y. They were delighted to have several classmates attend, including his brother, Alex Cox '08, and Jimmy "Sprinkles" Besancon '15 ScM, Brian Drake, Richard Mosesso, Mariana Munera '16, Jane Park '15, Lena Parker-Duncan, Elizabeth Ruben '16 MD, Sylvia Tomayko-Peters, Andrea Wister, and Sabrina Yu '15.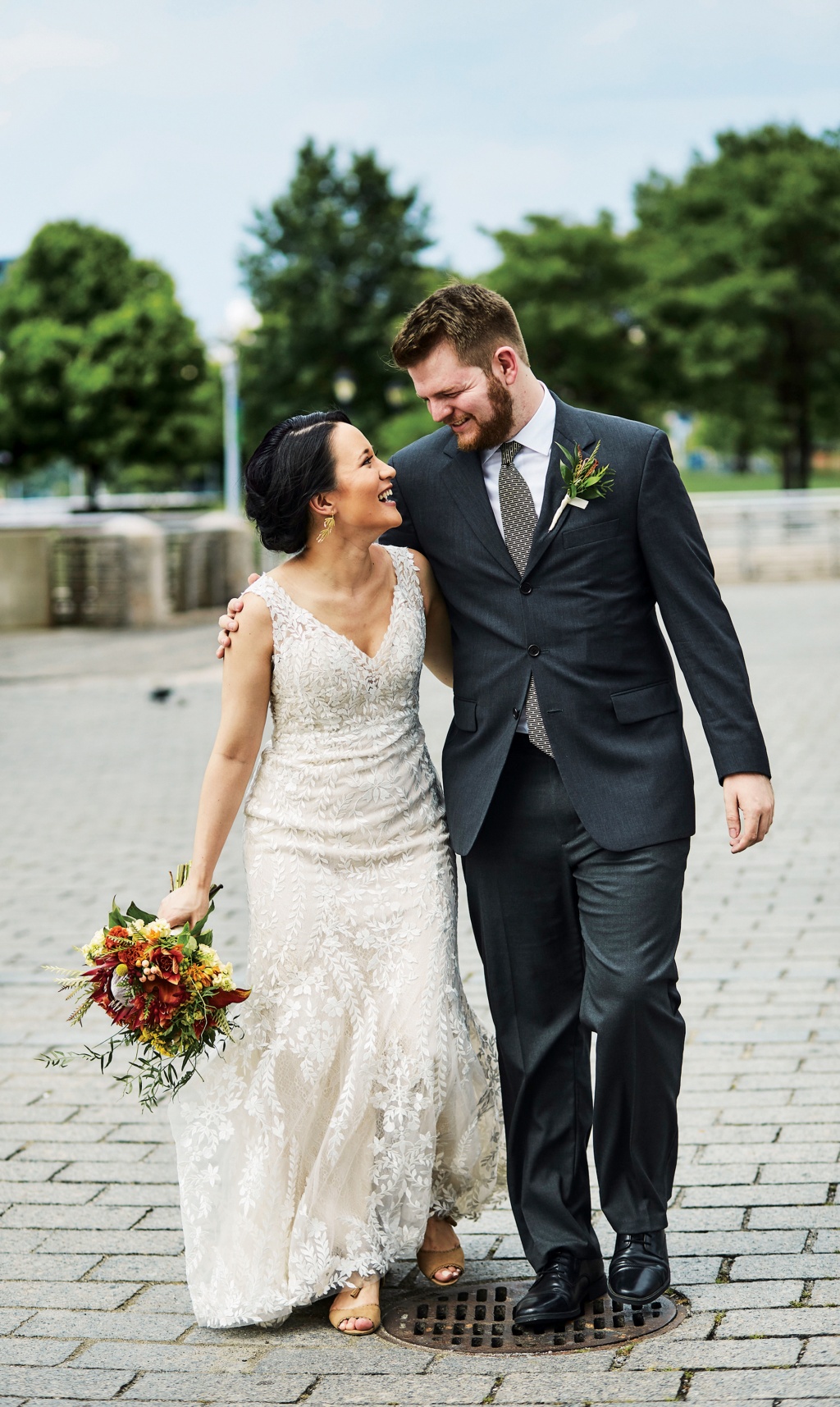 Sep, 2019
Nancy Holt writes: "At Brown I studied and received a bachelor of arts in biology. After Brown, I joined the Peace Corps and served for two years as an education volunteer in Nampula, Mozambique. I taught eighth and ninth grade chemistry. Since finishing my service last November, I have returned home to Woodstock, Maryland. I have been doing data entry work for a small minority owned business, while applying to graduate school. I am happy to say that I was accepted into the Masters of Education Program at the Mary Lou Fulton Teachers College at Arizona State University. Additionally, I received a Robert Noyce Teachers Scholarship through the National Science Foundation. This fall, I will be teaching eighth grade science at an elementary/middle school in Phoenix, Arizona. I'll be part of a ten-student cohort, and we will teach at our schools during the day and take classes in the evenings. Our program will be completed in August 2020 and we will receive our master's degrees along with Arizona state certification. After completing the program, Noyce Scholars are required to teach at a Title I school for two years." Contact Nancy at (410) 979-3169; holt.nancye@gmail.com.
Mar, 2019
Elina Pliakos writes: "I started medical school in Chicago. Since my sophomore year of college I had been working with Dr. Mylonakis, who is the chief of infectious disease at Rhode Island Hospital. I have co-authored several papers with him. Last year we published three cost-effectiveness studies on which I am first author. The last one got approved by the journal Chest; it discusses how using corticosteroids in addition to antibiotics for the treatment of pneumonia can result in significant savings for U.S. hospitals. The other two cover rapid diagnostics for sepsis and antimicrobial locks for infection prevention and were published in 2017 in Clinical Microbiology Reviews and Clinical Infectious Diseases.
Mar, 2019
Nate Wardwell married Jared Misner in November. Adam Katz officiated, while Joshua Linden and Timothy Parsons '15 ScM were groomsmen. Also in attendance were Brook Achterhof '15; Duane Barksdale '17 Jeffrey Baum '15; Natalie Diacovo; Drew Hansen '15; Margaret Hanson; Dara Illowsky; Ryan Joudeh '16, '17 AM; Raghava Kamalesh; Russyan Mabeza '15; Noah Prestwich; Derek Shay '16; and Ben Simon '11,'12 ScM.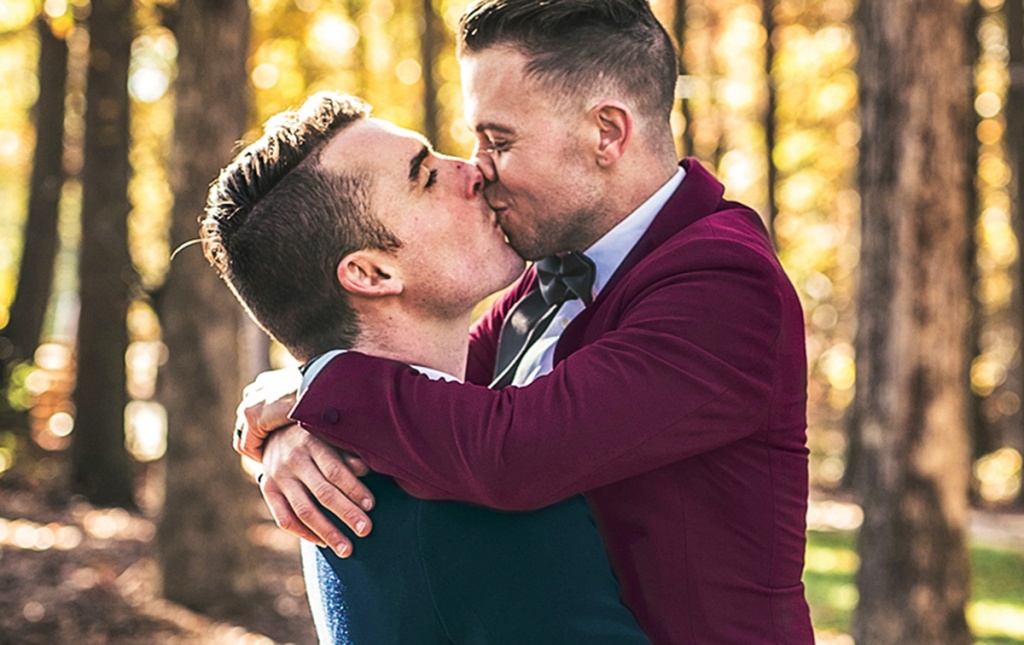 Nov, 2018
Francesca Whitehead '16 and Alex Wiener '16 were part of a team that won second place at the 2018 Goldman Sachs Gives Analyst Impact Fund Competition, in which teams of analysts pitch nonprofits that they believe will use a Goldman Sachs grant most effectively. They secured a $75,000 grant for New Story, a Silicon Valley-based charity that combats homelessness with innovative building techniques like 3D-printed homes.
Nov, 2018
Joy Chua-Schwartz '10 writes: "My husband, Corey Schwartz '11, and I got married in Big Sur, California, in June, with a spectacular showing of Brown alums. Our wedding was officiated by Graham Rogers '11, and among the wedding party were Cristina Botero '10, Anne Francois-Poncet '10, Jordana Fribourg '10, and Thea Jacinto Ugarte (RISD '10). Alumni in attendance included Alexis Anselin '10, Sam Arnow '13, Lena Gaviria '12, George George '10, Frannie Hannan '10, Isabelle Lubin '16, Max Lubin '12, Melanie Masarin '12, Cyrus Mojdehi '13, Isabella Morton '10, Isabel Lopez Polanco '10, Marie Poyet '10, Jillian Ressler '10, Mohammad Saigol '11, Danielle Sheridan '10, Adriana Urruela '10, and Sibel Yalman '10. It was a spectacular day and we couldn't be more grateful to Brown for being the place where we met."
Jul, 2018
Claire Kim '16 MAT and Bianca Camacho '16 are getting married. Claire writes: "Shout out to BUDS and the Blue Room, where we met and worked together."
May, 2018
Richard Bower writes: "My granddaughter Emily Maenner '16 makes the fourth generation of Brown alums in the family. My brother Jim Bower '60 still lives adjacent to the campus. My daughter Sally Maenner '84 is an active interviewer for Brown in the Minneapolis area. Ever true."
May, 2018
Emily Maenner (see Richard Bower '56).
Apr, 2018
Mary Raho Julian writes: "The Brown Bear was well represented at the wedding of our daughter, Sarah J. Julian '12, to Keith Duffy '12. Not only were there many of their classmates at the event, but the classes of 2016 and 2020 also had representation with our sons, Peter Julian '16 and Chris Julian '20, and our good friend Heather Cady '86. The bear showed up on Sarah and Keith's cake topper, their monogram, their signature drink (el Osso), and in some of their floral décor. It was great seeing so many fellow Brunonians in celebration. Ever True!"
Apr, 2018
The Science of Silence
Meditation and mindfulness meet neuroscience in a young academic concentration.
Read More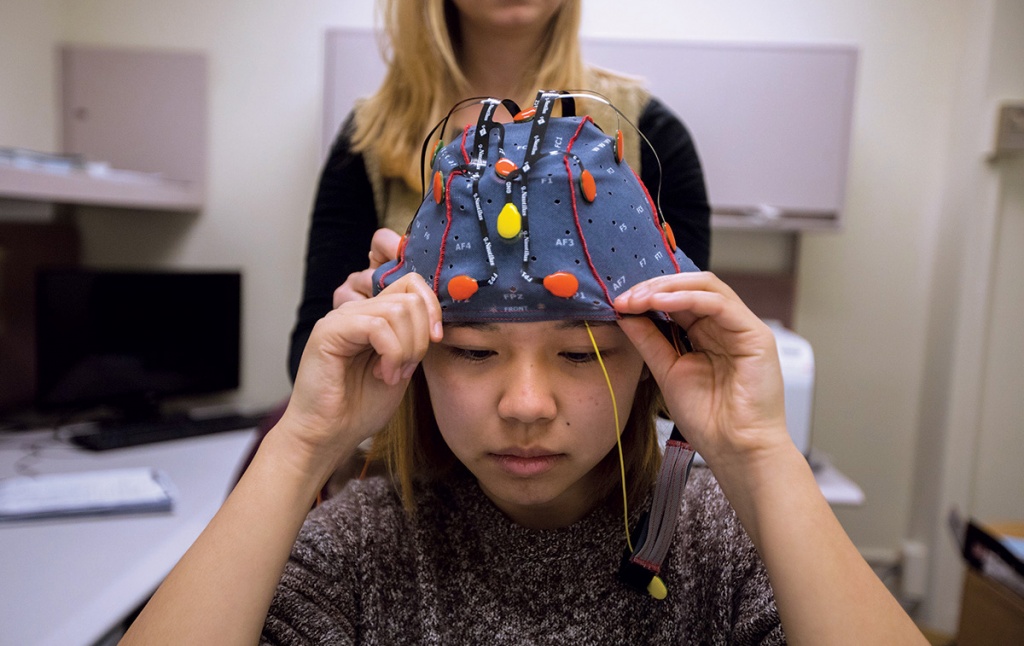 Apr, 2018
Miss America, Feminist
Brown's first Miss America, Cara Mund '16, talks swimsuits and empowerment.
Read More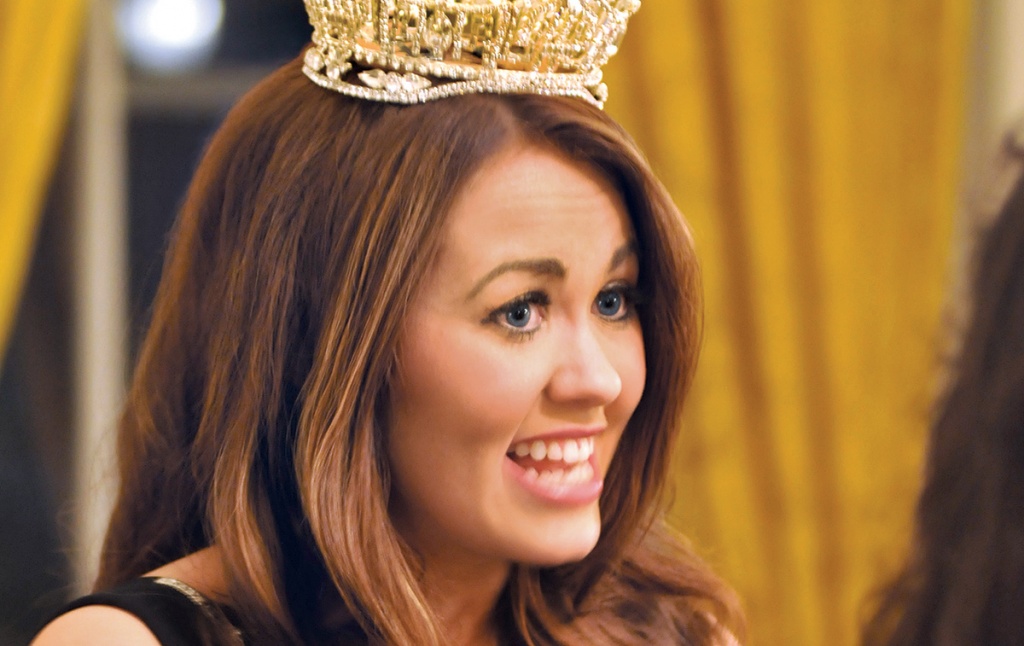 Class Notes from the January/February 2018 Issue
Emma Fisher (see Raphaela Lipinsky DeGette '11).
Class Notes from the January/February 2018 Issue
Christine Herrmann (see Conrad Herrmann '82).

Mya Roberson was selected as a 2017 Robert Wood Johnson Foundation Health Policy Research Scholar.
Class Notes from the September/October 2017 Issue
Daniel Wilhite triple-concentrated in Latin American and Caribbean studies, urban studies, and history. He received a Fulbright in public health.
Class Notes from the July/August 2017 Issue
Nancy Holt (see Harry W. Holt '84).
Class Notes from the May/June 2017 Issue
Bob Starzak '75 MD (see '70).
Class Notes from the November/December 2016 Issue
Abby Muller (see James L. Muller '52).
Class Notes from the September/October 2016 Issue
Steven Wadden (see Thomas Wadden and Jan Linowitz '75).
Class Notes from the May/June 2016 Issue
Nancy Holt (see Harry W. Holt Jr. '84).
Obituaries
Oct, 2022
Daniel J. Milstein '16, '17 ScM, of Somerville, Mass.; Feb. 23. He was president of Intreeg Inc., a brain interface endeavor developing devices controlled by the brain waves of paralyzed people. He previously worked at BrainGate, which is affiliated with Brown and Stanford universities. He published numerous papers and held a patent for dynamic command remapping for human-computer interface. He enjoyed singing and writing humorous songs. He is survived by his parents, a sister and brother-in-law, and two nephews.