Business & Entrepreneurship
The New Fishwife
Can tinned seafood be sexy?
August 19th, 2021
Forced to work remotely during lockdown in Los Angeles, Becca Millstein '16 and her friend Caroline Goldfarb could no longer grab a bite at a nearby restaurant or even shop daily for food. Turning to tinned seafood, a favorite staple, for quick, healthy at-home meals and snacks, they soon discovered a lack of ethically sourced, quality options. On a hike one day in May 2020, they came up with the idea to start their own company, Fishwife.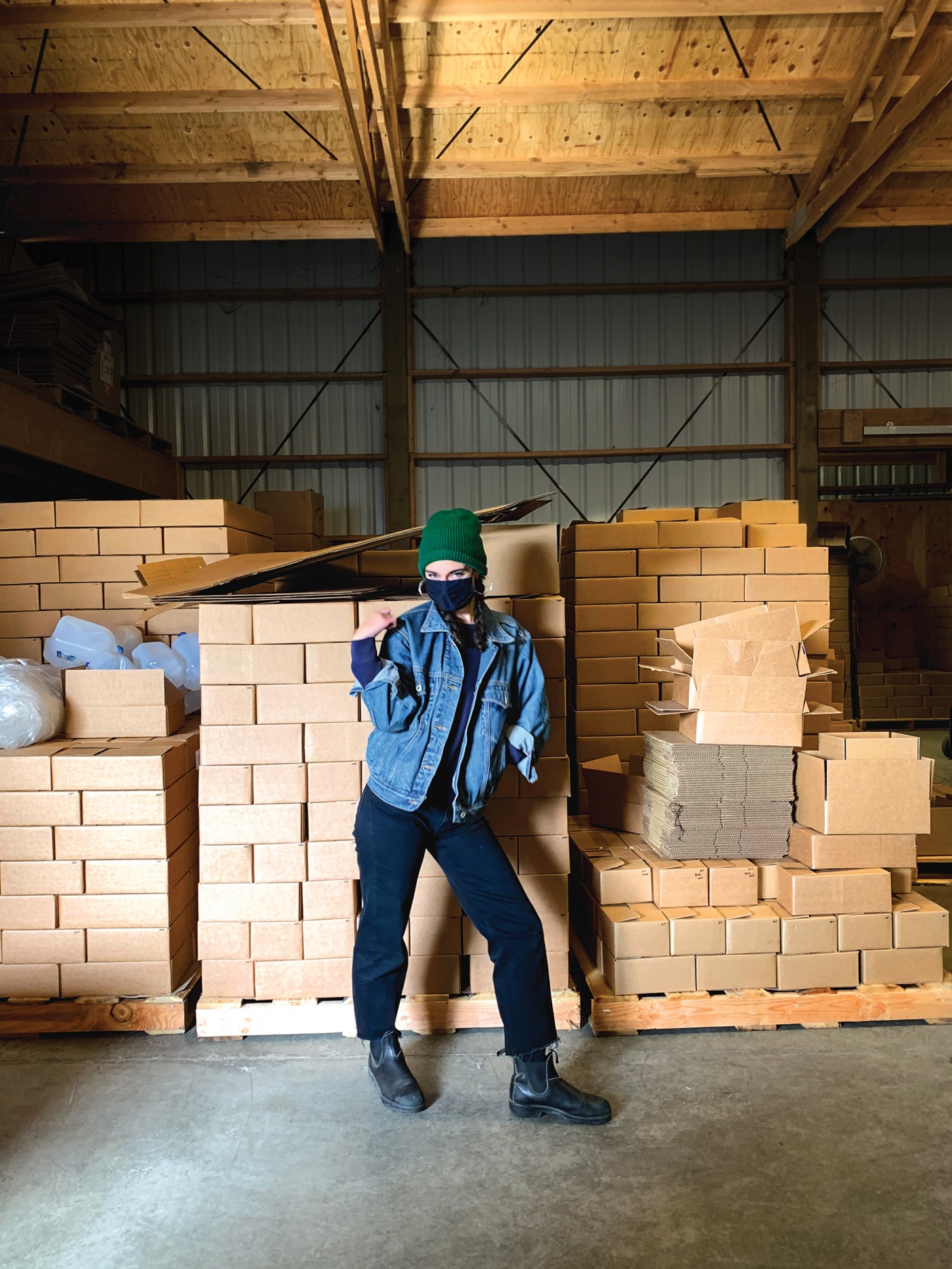 "When you go down the tinned seafood aisle of an American grocery store," says Millstein, "there's not a trace of cultural richness. It's very clinical and medicinal and just devoid of any sexiness whatsoever." Contrast this with the shelves full of brightly colored and beautifully designed tins of sardines and mussels that can be found in Portugal and Spain, where both Millstein and Goldfarb have traveled. There, tinned seafood, or conservas, isn't something that gets dusty in the back of your cupboard, but a treat paired with a crusty baguette and a glass of white wine.
Researching the global market, the two sourced their product from small-boat fishermen and women and small canneries both on the West Coast and in Galicia, Spain. For the all-important packaging, they hired a local LA illustrator/designer to create a fresh image that echoed the conservas aesthetic. As for the name Fishwife, the term originally referred to the working women of fishmarkets. But, as their website explains, "the term gradually evolved into a gendered insult for women who were brash, foul-mouthed, and brassy. We relate." The company launched in early December.
Brown and its vast alumni network have been an important element of its success. "The majority of my most valuable advisors and investors went to Brown," says Millstein. "I've reaped the benefits of the Brown education in a huge way since starting this company." Fellow Brown alumni in the food industry who have advised them include Ben Chesler '15, the founder of Imperfect Foods.
The current plan is to expand the product line—but since U.S. tastes don't typically run to canned shellfish, "We have to get people to trust our tastes before we try to get them to eat mussels out of a tin," says Millstein. So for now the company is focused on providing quality canned trout and tuna. Fishwife has also moved from a solely online interface to selling products in brick-and-mortar gourmet shops, part of Millstein's mission "to make tinned seafood a staple in every American cupboard."