ALUMNI NONFICTION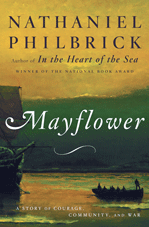 The Works: Anatomy of a City by Kate Ascher '80 (Penguin).

Roosevelt and the Holocaust: A Rooseveltian Examines the Policies and Remembers the Times by Robert Beir '40 with Brian Josepher (Barricade Books).

1,003 Great Things About Being Jewish by Lisa Birnbach '78, Ann Hodgman, and Polly Stone (Andrews McMeel).

Straight to Jesus: Sexual and Christian Conversions in the Ex-Gay Movement, by Tanya Erzen '95 (California).

Knitting Nature: 39 Designs Inspired by Patterns in Nature by Norah Gaughan '83 (Stewart, Tabori, and Chang)

Who Was Jesus of Nazareth? by Luigi Giacometti '64 PhD (Vantage).

Prophetic and Public: The Social Witness of U.S. Catholicism by Kristin Heyer '96 (Georgetown).

New Directions in Education Policy Implementation: Confronting Complexity edited by Meredith I. Honig '93 (SUNY).

Gettysburg Requiem: The Life and Lost Causes of Confederate Colonel William C. Oates, by Glenn W. LaFantasie '05 PhD (Oxford).

The Rise and Fall of Soul and Self: An Intellectual History of Personal Identity by Raymond Martin '78 and John Barresi '63 (Columbia).

Under the Sky of My Africa: Alexander Pushkin and Blackness, edited by Catherine Theimer Nepomnyashchy '73, '73 AM, Nicole Svobodny, and Ludmilla A. Trigos. (Northeastern).

Mayflower: A Story of Courage, Community, and War by Nathaniel Philbrick '78 (Viking).

The Five Secrets of Marriage from the Heart by Jack Rosenblum '59 and Corinne Dugas (Tate).

Sexing the Citizen: Morality and Masculinity in France, 1870–1920 by Judith Surkis '92 (Cornell).


ALUMNI POETRY

Clean: Reflections of the Other (1992-2006) by Pedram Navab '96 AM (iUniverse).


ALUMNI FICTION

The Dressmaker by Elizabeth Birkelund Oberbeck '82 (Henry Holt).

Galactic Pilgrim, by Daniel Orsini '62, '74 PhD.

What If … Everyone Knew Your name, by Liz Ruckdeschel '98 and Sara James (Random House).