Science & Tech
Safe Space
Astronaut Jessica Meir '99 on being at zero gravity and zero risk of COVID-19
August 30th, 2020
As they orbited the Earth at about 250 miles in mid-March, Jessica Meir '99 and her fellow astronauts aboard the International Space Station found themselves in the surreal position of being perhaps the only three humans whose lives and plans weren't noticeably upended.
They had already figured out how to self-isolate with a few others in extremely close quarters. They were already keeping up with their families by videoconferencing rather than visiting—an adjustment for someone like Meir who considers herself a hugger, just as it was for the rest of us. And while the ground crew they relied upon set up an additional control room, the better to social distance, the astronauts had no need to alter their behavior. They were uniquely safe from the novel coronavirus.
"If they hadn't told us, looking out the window at Earth, we never would have known," she says, describing the situation as being like the premise of a "really bad science fiction movie" in which the protagonists have to figure out how to save the species.
In real life, it turned out, her main role became sharing isolation coping skills with those still on Earth. Keep to a routine. Get dressed. Make sure to exercise—not just a necessity for mental health in space, but also for retaining muscle mass and bone density.
"You may need to get creative to get that heart rate elevated while at home, but we're confident you can come up with something. Here's how we get the job done," she said in a video.
That such communication with the folks back home was possible is a hallmark of modern space travel. It also became a calling card for Meir, a biologist and former Harvard Medical School assistant professor whose research focused on the physiology of animals in extreme environments, and who spent 205 days circling the planet in 2019 and 2020. While she wasn't the first space traveler with an active electronic presence, it's hard to think of one who had her experiences play out so regularly on screen.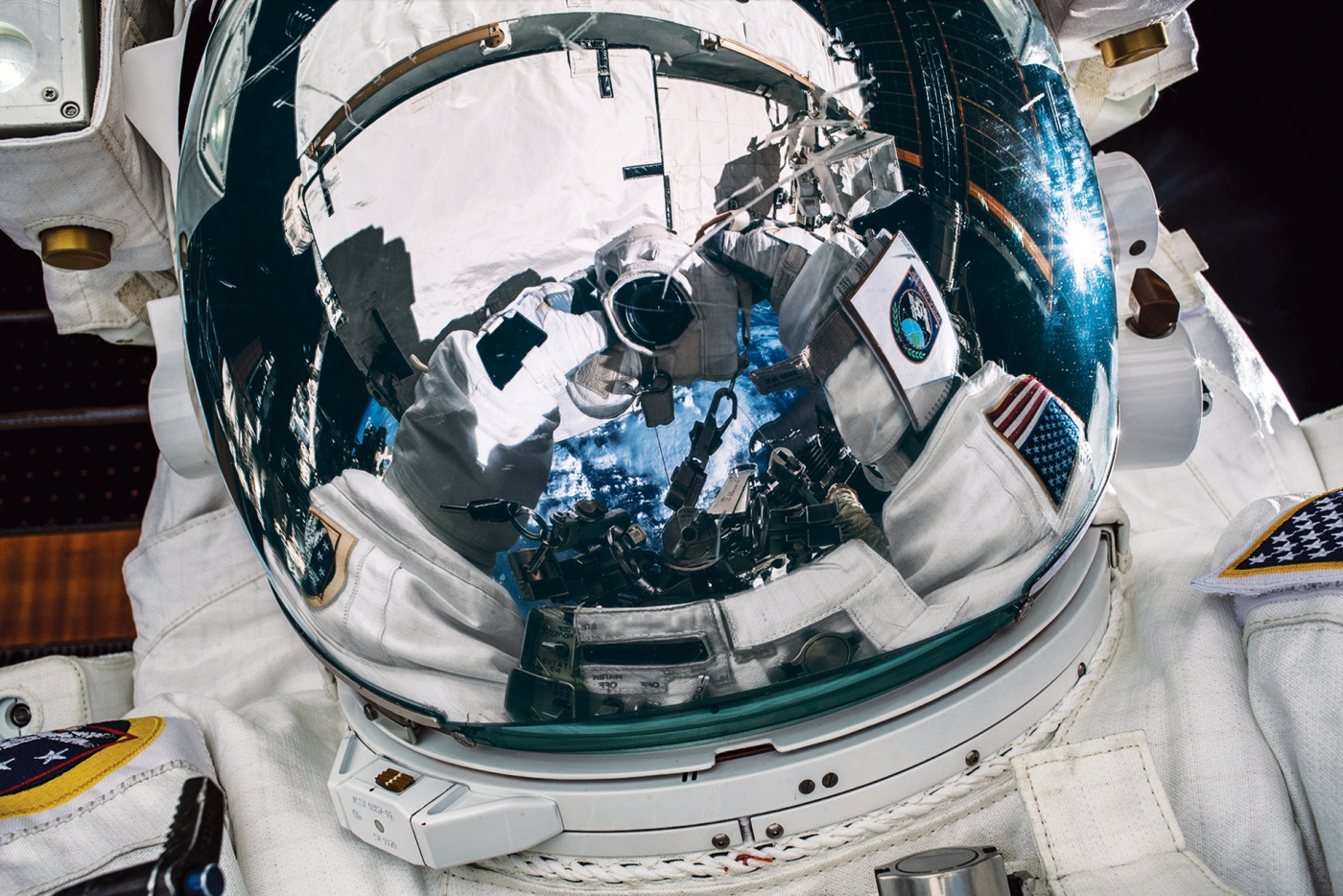 Her video exchanges included one with Stephen Colbert—a space junkie whose name is on the specialized treadmill Meir and her colleagues used—and another with John Krasinski '01 on his quarantine podcast Some Good News, plus a special linkup with students on the Brown campus, in which she casually let her hand-held microphone float as her mop of curls bobbed over her head, occasionally showing off her backflips.
Meir's Twitter and Instagram posts, including eye-catching photos of identifiable places on Earth, were widely shared and often picked up by local media. "Cheesesteaks, the Liberty Bell, and brotherly love—what's not to like about glittering #Philly? #GoodnightFromSpace," she wrote to accompany a stunning nighttime shot. "The #Mississippi River delta looking like somebody spilled their watercolors" accompanied a daytime view of New Orleans, Baton Rouge, and the Gulf of Mexico.
There were more personal shots, too. In December, a playful picture of her feet up in the station's glassed-in cupola showing off her colorful Hanukkah socks became Meir's most viewed post. She's a fan of cool socks and packed several pairs among the limited items she could send up ahead (along with her piccolo). But she wasn't even a casual social media user before joining NASA in 2013 and realizing the platforms can be a great way to reach people to spread the word about the ISS's mission.
"At NASA, we've always done a good job of connecting with the sci-fi/nerdy crowd, but haven't always connected with others," she says. "You realize quickly that people get excited about feeling a personal connection."
"We all do the operations and maintenance. You can't call the plumber."
If social media is relatively new to Meir, fascination with space dates way back to her childhood in Caribou, Maine, and only accelerated at Brown, where she majored in biology and met mentors such as geology Professor Jim Head, who has long worked with NASA, and even got to dance with honorary degree recipient John Glenn on graduation weekend. One of her contacts then was Peter Lee '94, '05 MD, '15 PhD, a graduate student who worked in the same lab, who chose her to take part in a study of suturing in microgravity—an assignment that got her a coveted flight on NASA's reduced gravity aircraft, otherwise known as the "Vomit Comet," just after graduation (BAM featured her in a cover story of the same name in 1999, and in another feature, "Gravitational Pull," in 2016). Lee is now an assistant professor of surgery in the cardiac division at Ohio State University Wexner Medical Center, where he's a co-investigator of an experiment that Meir conducted on the ISS to examine how heart tissue functions in space.
"It was so cool to see that come full circle," she says.
Meir's other ISS experiments covered topics from combustion to rodents, as well as all the generalist tasks today's long-haul astronauts must perform: "We all do the science, we all do the space walks, we all do the operations and maintenance. You can't call the plumber or the electrician," she points out.
And of course, there was the task of history-making. Along with Christina Koch, Meir was half of the first all-woman spacewalk at the ISS, an occasion that got extra attention down below when President Donald Trump called in and she gently corrected him when he said they were the first women to do a spacewalk, ever. "It just kind of came out," she says. "I just wanted to make sure the message was clear what was really happening. We felt so privileged to be there because of the generations of women that came before us."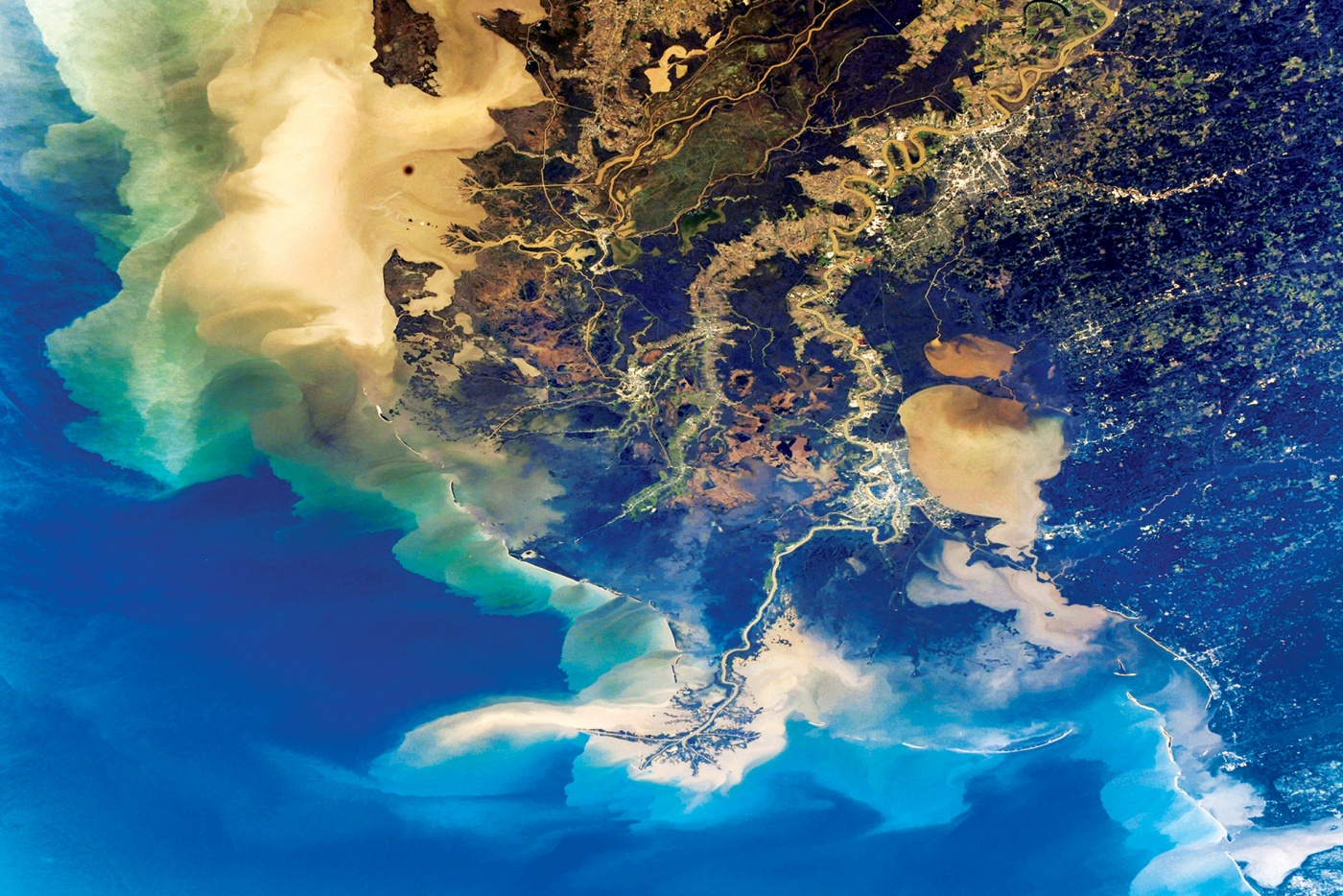 Meir's big adventure ended smoothly in mid-April, when the capsule carrying her and two colleagues, one American and one Russian, landed safely in the steppes of Kazakhstan. It was then that she finally had her first brush with the new world of coronavirus precautions. Space flight can compromise the immune system, so their medical and recovery teams had undergone strict monitoring and testing. Travel restrictions made her journey to the U.S. long and arduous.
Back home in Houston, Meir's existence is a little more typical of life during the pandemic. The usual post-flight quarantine precautions were lengthened and reunions with friends and family curtailed. First up was a course of physical reconditioning and a debriefing process conducted in part from home. In November she'll transition to a new assignment (undetermined at time of writing), while waiting to hear if she gets the call for another space mission. Looming out there isn't just a possible return to the ISS, but the highly-anticipated Artemis program, which is expected to send humans—and for the first time, a woman—back to the moon.
For now, like the strange experience of being away from the planet at the onset of a global pandemic, Meir's still processing the rare viewpoint she enjoyed and sharing the wonder of it all via photos. Among the experiences she'll never forget: seeing her first aurora from the station—"the whole sky was dancing green"—and the moon's shadow on the Earth during an eclipse.
The experience has given her a new perspective on the planet, its fragile and interconnected environment, and on the racial justice protests set off by George Floyd's death—one of which Meir joined. "I just wish that every set of human eyes had that view from space," she says. "We really are one human race, and we need to treat each other that way, because our actions have ramifications. It's so easy to see from up there that we are all in this together."
Stephanie Grace '87 is a political columnist at the New Orleans Advocate and a contributing editor at the BAM.