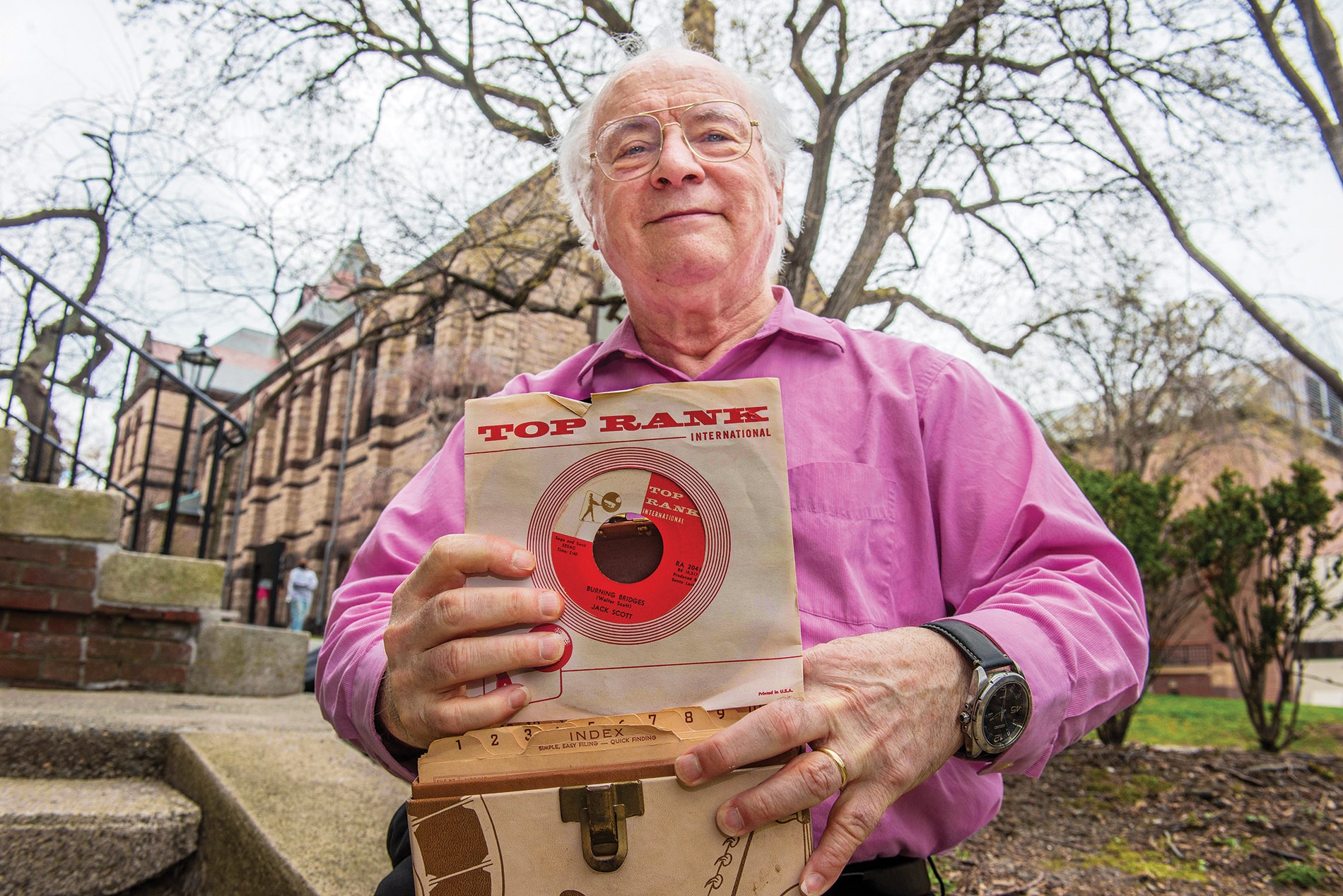 The Arts
Rock 'n Roll Oldies
Five minutes with Greg Elliott, Professor of Sociology
June 21st, 2021
I have probably nine hundred 45s and 1,700 LPs. And I've digitized something like 10,400 songs that made the Billboard Hot 100 between 1954 and 1970 inclusive. I give a semi-annual, what I call an "oldies seminar," where I play music from that time. I used to have to haul down all of my 45s and my LPs and a few CDs. About 10 years ago, a friend of mine just said, "Why don't you just digitize all this?" And that did it. I spent the next couple of years digitizing and searching for digital copies I didn't have. Each song in a different way stirred my memory, and I could remember where I was when I first heard that song.
I grew up in Lebanon, New Hampshire, which was a desert in terms of rock and roll music, so I started buying 45s in seventh grade. My first record was Bill Haley & His Comets, "Rock This Joint," which wasn't one of his big hits. I'm not a musician—I never had the patience to master an instrument. But a friend of mine who is a classical vocal artist tells me I'm a really good listener, in the sense that I can pick up what's going on in the songs.
Going through the records, you can tell the different patterns of music from 1954 and 1970 and carve them up loosely into kinds of mini-eras. And I could do that all day. The roots of rock and roll go all the way back to 1948. There's a song called "Rocket 88," which many people think is the first true rock and roll record. And then you can move into the birth of rock and roll, which includes a lot of country and rhythm and blues, mostly Black music, what Billboard and other music publications used to call "race music." Those artists were on special labels that were only for Black people, and their sound bled into white music. And then you get into what I call the sellout period where rock and roll was taken over by the music producers, so you get pretty bland stuff. And then the Beatles hit. And that was the start of the transition from rock and roll to rock, because the sound was much heavier.