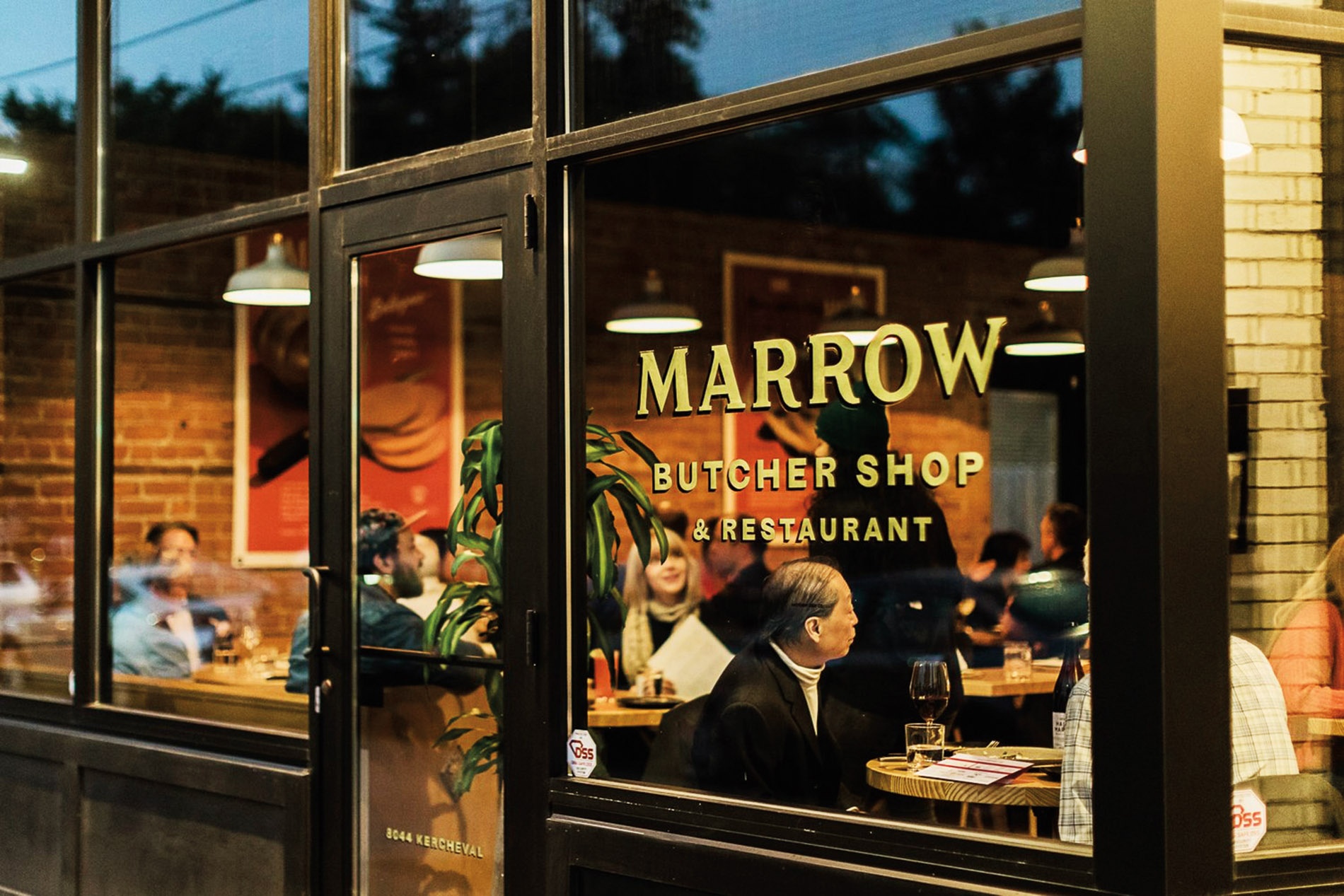 Hospitality
Whole Hog
Ping Ho '00 left NYC corporate life to create a food empire in Detroit
October 27th, 2022
Former music-industry executive Ping Ho '00 fell in love with Detroit and moved there in 2015. Less than a year later, she opened the Royce, a wine bar blended with retail. Then in 2018, she opened Marrow, a hybrid butcher shop and restaurant. The next year, she and her business partner, who is also the chef at Marrow, opened Mink, a smaller restaurant centered around seafood.
"Moving from New York City to a city like Detroit was a big pivot," she says. "Getting out of corporate America, getting out of Warner Music Group, and doing small business ownership was a big pivot." Ho had worked for the music behemoth for ten years in New York City, in digital business development, and gotten her MBA from Columbia. Not only was she passionate about the idea of the Royce, she says, but in her mind it seemed achievable and she felt it would contribute back to the community. "It was kind of born also from moving to a city and observing what I wanted, as a consumer and as a resident, out of the city of Detroit."
Marrow seems to be the centerpiece of Ho's growing empire. She was inspired by visits with her grandmother to the wet markets of Singapore, where Ho grew up. "She knew her butcher. She knew her fishmonger," she says. "She would go to the same person each time she went." Ho remembers that the evening meal would be dictated by what her grandmother bought at the market. "That always stayed with me," she says. "I just felt there has to be a way that we can return to that way of shopping for food and eating, and knowing where our food comes from."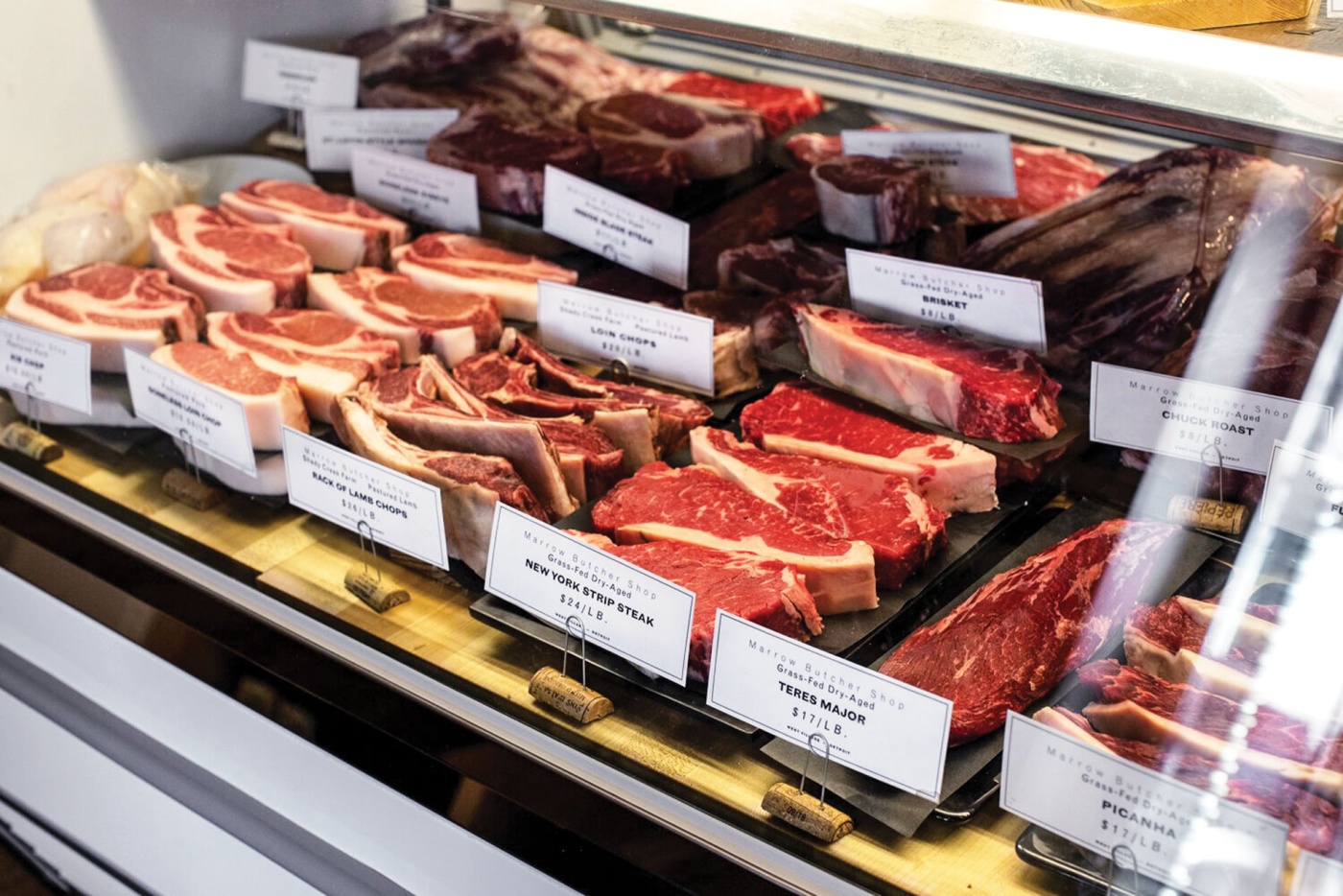 Hence, Ho's mandate for Marrow is to work directly with local farms and use every part of the animals. The menu is driven by what's available in the kitchen. Trim turns into sausages. Bones make broth. What they cannot serve or sell to humans, such as the tails, they turn into dog treats.
"This notion of 'trash into cash' is what we kind of laughingly call it," Ho explains. "What it really is is zero waste."
Ho's latest venture expands on the Marrow concept. Last October, she and her partners purchased a 14,000-square-foot building in Detroit's Eastern Market, one of the oldest outdoor markets in the country. Set to open in the fall of 2023, the yet-to-be named business will be a full-fledged USDA-inspected meat-processing facility, which will allow them to distribute and sell through grocery stores like Whole Foods. Upstairs, there'll be a new restaurant and bar with a menu driven by the mandate of whole animal butchery.
"It's like peasant food. Utilitarian food," Ho says. "Eastern European food has a lot of these examples, a lot of meatballs, a lot of offcuts, stews, all that. We're going to be doing a multicultural menu, very much inspired by utilizing different parts of the meat that we break down downstairs. Know that we honor the animal by also not wasting as much as possible."