BAM What effect has all this success had on you?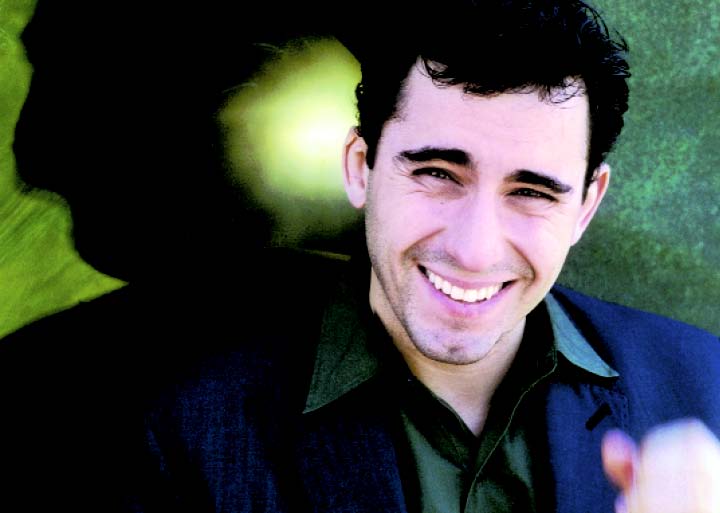 YOUNG It hasn't changed my personality at all, but this role rules my life. With [Aaron Posner and Chaim Potok's play] The Chosen, [which was less physically demanding], I hardly ever left the stage but still was able to stay out late, maybe have a drink, hang out with my friends. But not with this show. Fortunately, my girlfriend, Alison, is extremely patient.
BAM Is there any person you'd like to spend a day with?
YOUNG My [late] biological mom.
BAM Any roles you crave?
YOUNG Classic characters really struggling with something, such as Oswald in Ghosts. But I love the process of creating a new character, especially with the writer present. For The Chosen, the writers wrote new material, changed things to fit me. That's spoiled me a little.
BAM What thrills you about acting?
YOUNG Moving masses of people [emotionally] and leading them. But I only want to play characters with integrity, no rapists or murderers. Maybe that doesn't make me a real actor, but I want to uplift people.
BAM Who are your idols?
YOUNG Brando. Pacino and Hoffman, who return to theater. Billy Crudup and Johnny Depp for refusing anything but interesting roles, making decisions based on what they want, sort of forging their own path. They'd have been great Brown students.
BAM What made you choose Brown?
YOUNG I wanted a school where I could shape my own identity, have the flexibility to really figure out who I was, and be among winners. Brown helped me become the person I wanted to be.
—Interview by Joel Cohen