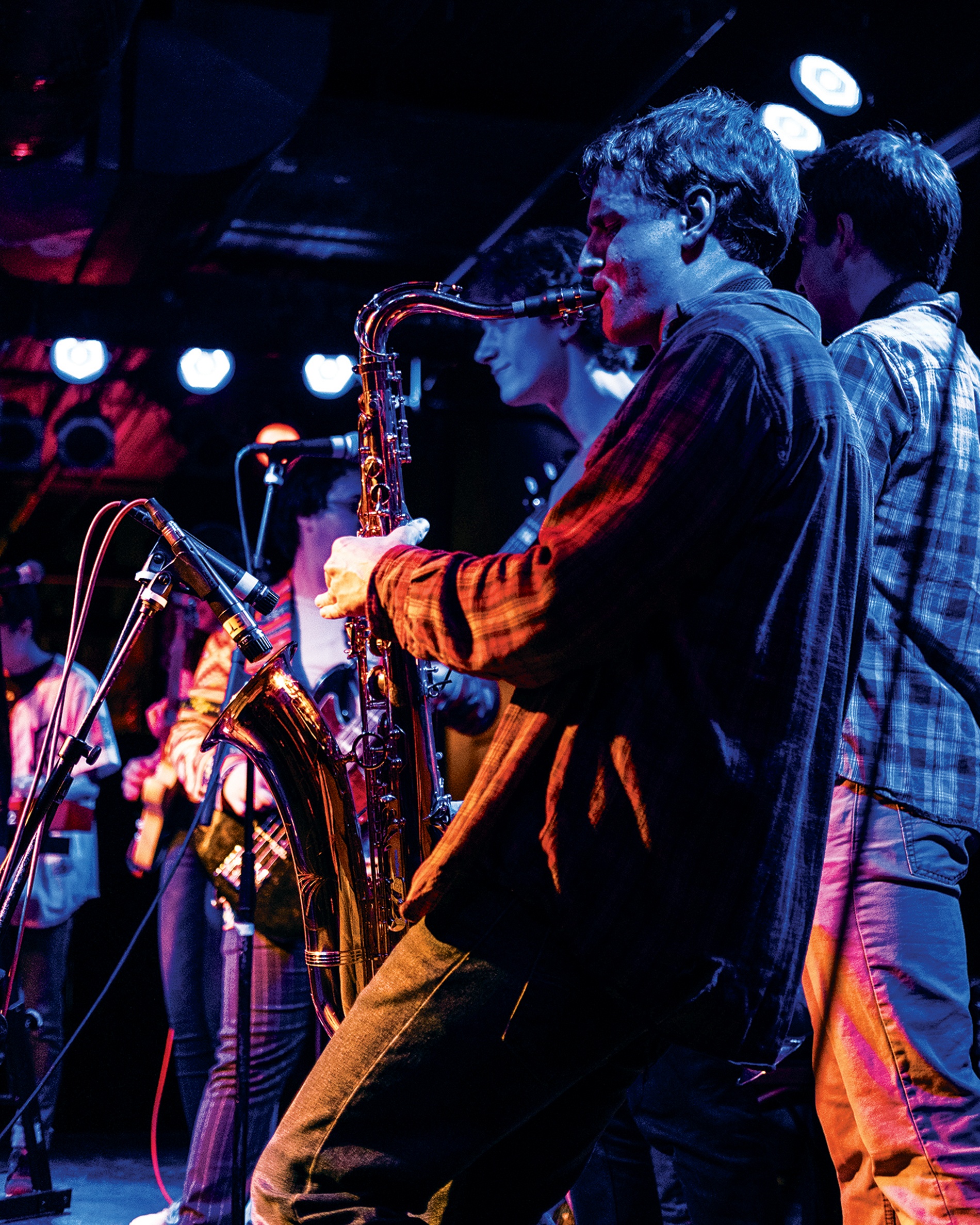 The Arts
Gigs Are Out the Window
But a student band plays on
October 26th, 2020
We are OGP. Have a good night!"
The set was over. Lights flickered and people streamed down the spiral staircase and out the doors into the cold night. Friends of the band, Orange Guava Passion, mingled at the front, trading hugs.
All of this—the music, the crowd, the hugs—were a relic of a pre-COVID-19 time, when listening to live music was the norm for many students, not the exception.
But even in the midst of a pandemic, "There are still lots of opportunities to make music," says keyboard player Danny Silverston '22. "We have the hardware and software to make remote recording happen, so hopefully this semester we'll be able to keep writing."
Usually shortened to OGP, the nine-person "funk pop neo-soul" band has come a long way since members met at the beginning of freshman year, playing together in casual jam sessions in the basement of the student center and naming their outfit for a popular drink at the Ratty.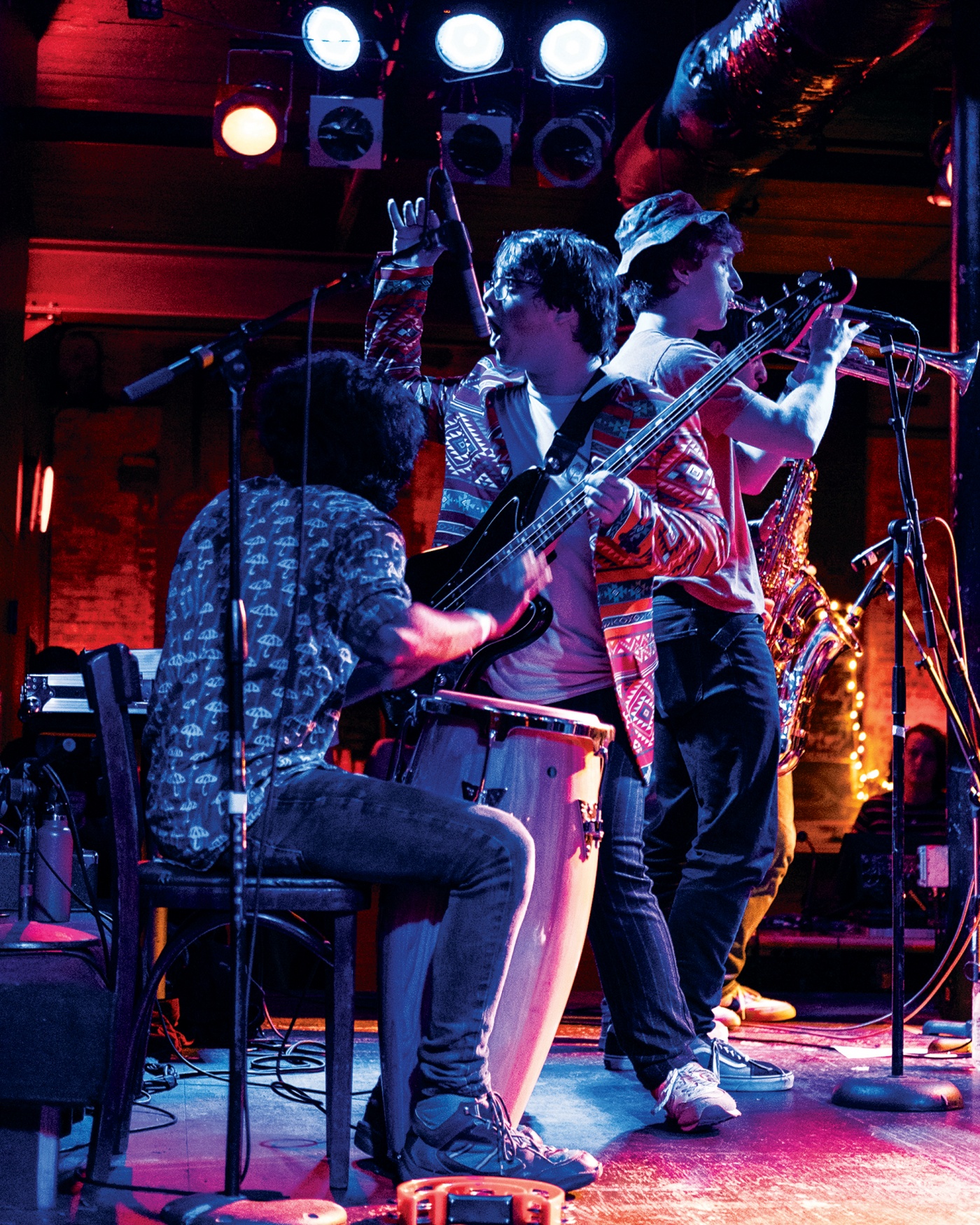 "The whole experience has been a wonderful aspect to my time at Brown," says Maya Polsky '22, a guitar player from New York City. "To be able to have found each other so early and have grown so much—I wanted to have a band, but I didn't think it would be like this."
OGP played in front of thousands of students two years running for A Night on College Hill, a free, student-organized, campus-wide fall dance, while their recordings have racked up hundreds of thousands of views on Spotify. The nine coalesced around their love of artists like Michael Jackson, Lawrence, D'Angelo, and others from the neo-soul musical movement.
"It's just so insane," says Silverston about playing on Ruth J. Simmons Quad for the fall dance party. "You see so many people you know and it feels like they're all there for you and they're so in tune with what you're doing."
When COVID started spreading across the country, the band had to change tune. "All the gigs are out the window," says Silverston. "Now the challenge is that we don't live close, but we're still trying to make music remotely."
How does that work? Each member of the band has been recording themselves playing separately and sending their portion of the song to Polsky, who mixes the different tracks together, describing it as a welcome distraction from the pandemic and social isolation. There might be some opportunities to do socially distanced outdoor concerts this semester, but nothing is for sure except this: "OGP should be nothing but fun for us at this point," says Silverston.