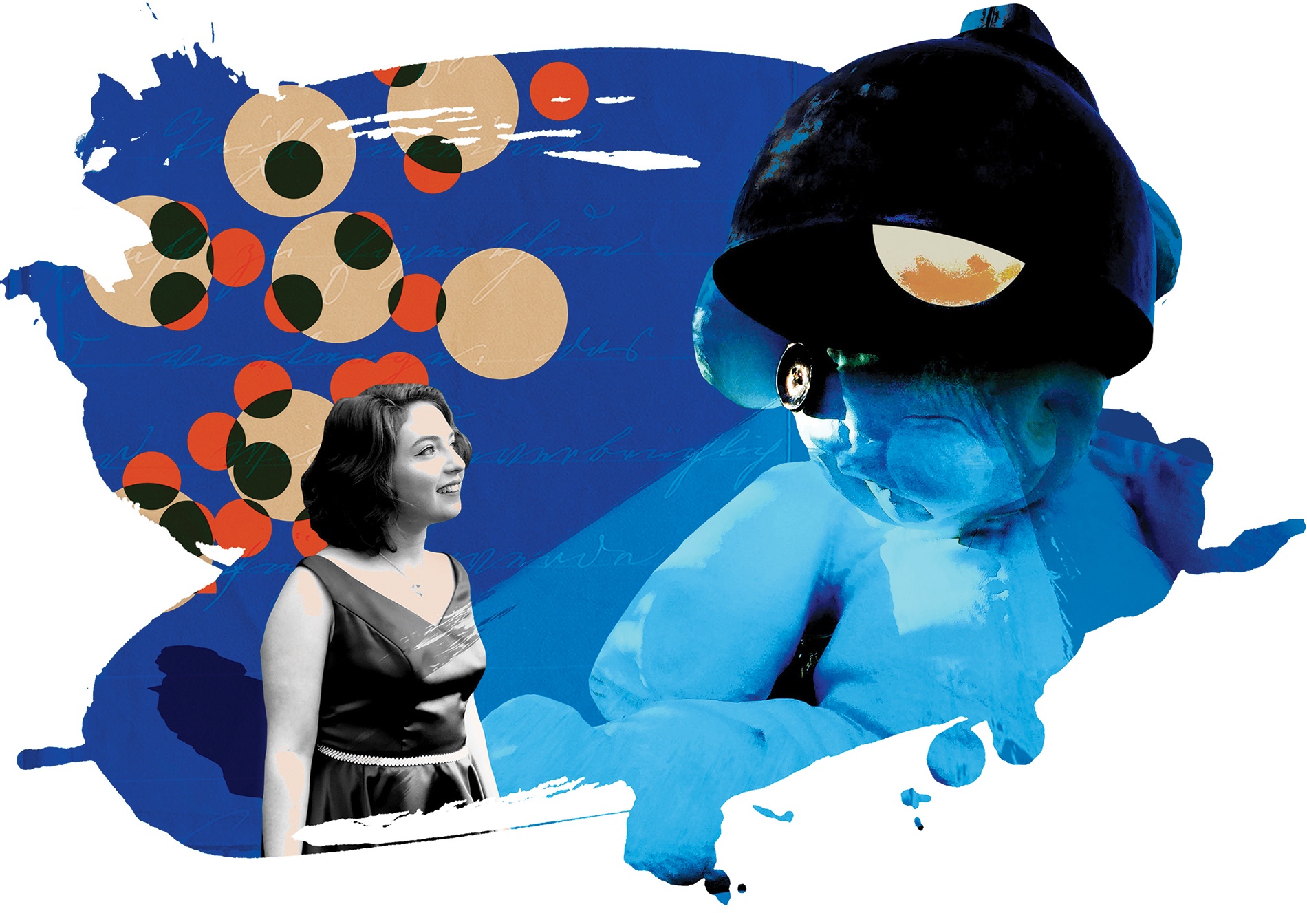 Student Life
Say It Ain't So, Blueno!
Five minutes with Emilia Ruzicka '21
November 3rd, 2020
My older sister was a junior when I was a freshman and she gave me a tour. I remember her saying, about Blueno, "It's just this giant ugly statue that's on our beautiful campus," and so for a long time, I wasn't a super big fan.
But then I started using Dear Blueno a lot. It's this anonymous forum on Facebook for Brown students to submit questions and opinions. I found it a really good resource to ask questions that I didn't think my sister would have good answers to, and then my sophomore year, I started commenting on posts myself as a way to give back. Once I became really heavily involved with this Facebook page for which Blueno was the mascot, I started coming around to Blueno as a concept. Yeah, he's a little weird, but because he's associated with Dear Blueno and Blueno Bears Admirers, he's become a symbol for a community. Even though he might not be the prettiest blue bear out there, he's a mascot for a big part of what has defined my experience at Brown.
At the beginning, how bright he was kind of annoyed me. Other art pieces that we have on campus blend in with Brown's refined and reserved Ivy League vibe, while Blueno is bright in the color sense, and literally lights up at night. Now, I feel like that makes him really playful and I like that he sticks out. You can't not look at Blueno, whether you like it or not, and I like that he is an interruption of the very cultivated landscape of an Ivy League institution. I like that he subverts and throws a wrench in the artistic style you would usually expect from an institution like Brown.
I'm not sure if I want to know a Brown without Blueno. I feel like Blueno and my feelings towards him have grown and changed as I've grown and changed as a person. He was a piece of art that meant nothing to me for such a long time but now has become a pillar of my Brown experience. He'll leave a Blueno-sized hole that nothing else will be able to fill.