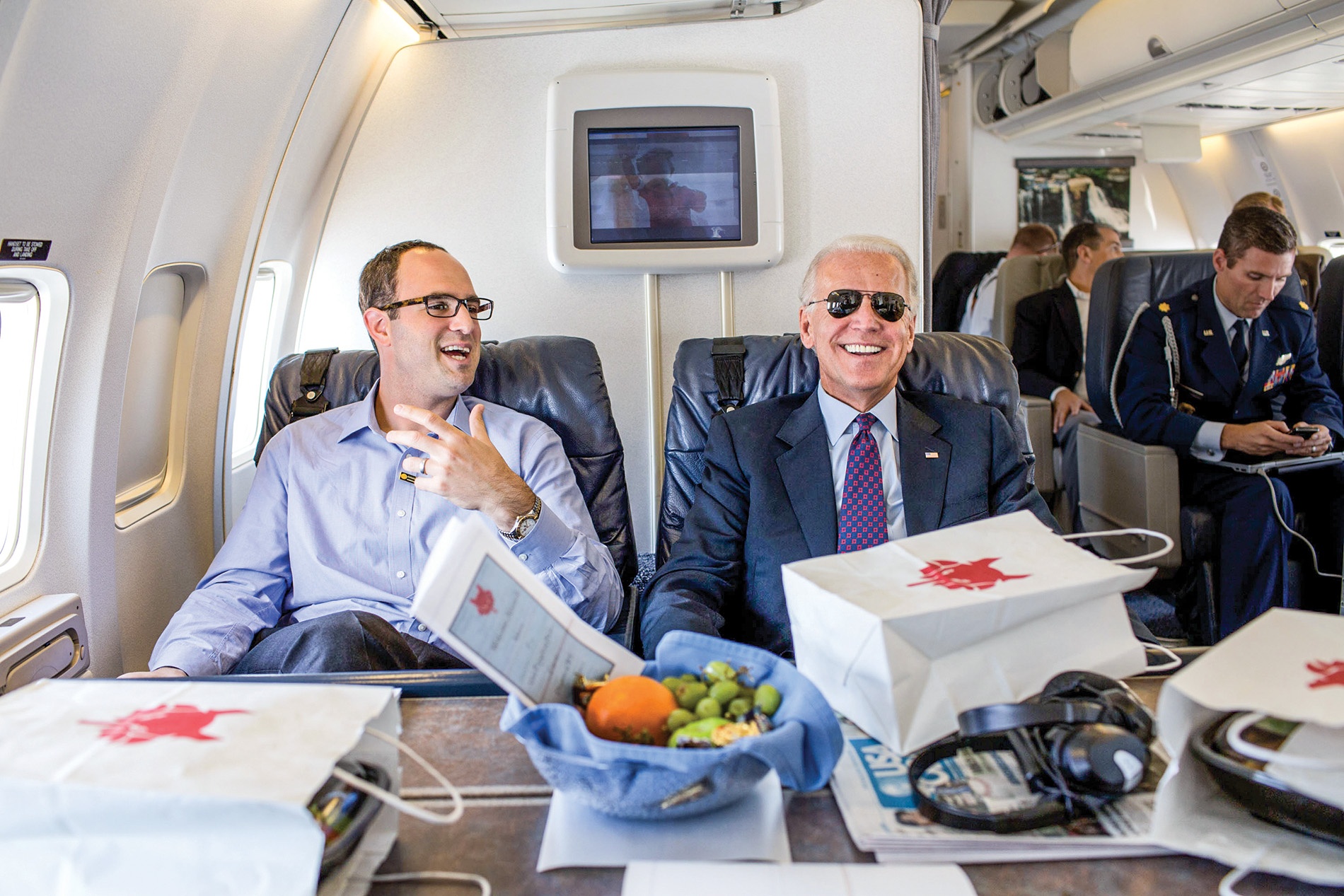 Politics & Law
Channeling Joe
The art and science of presidential speechwriting
November 1st, 2021
For Jeffrey Nussbaum '97, a political veteran who returned to the White House earlier this year as a speechwriter for President Joe Biden, the beauty of his craft often isn't found in Winston Churchill–style bombast but in the smaller moments that connect a leader with his audience.
In July, Nussbaum had to come up with a few words praising the Child Tax Credit program for bringing hundreds of dollars every month to struggling middle-class families. In search of inspiration, Nussbaum got his hands on emails from families who'd gotten a direct deposit on Day One of the program. He showed one to Biden, who inserted a snippet into his remarks.
"Speechwriting isn't necessarily about swinging for the oratorical fences or writing about the platonic ideals of a great speech," Nussbaum says. "It is, rather, working to help a speaker be their best, clearest self."
Nussbaum has been reflecting on speechwriting as both an art and a science for a long time. When freshman football practice at Brown convinced the Massachusetts native that his dreams of playing defensive back weren't happening, he invested his newfound free time in writing opinion pieces for the Brown Daily Herald. So when he got a coveted internship in the Bill Clinton White House in summer 1995 (sitting next to Monica Lewinsky at orientation), his bosses pegged him for speechwriting work and assigned him to Vice President Al Gore, which led to a full-time gig after graduation.
One of the youngest speechwriters ever to work in the West Wing, Nussbaum stayed in town after Gore's 2000 defeat, first doing communications work for top Democratic Senator Tom Daschle and then, in 2005, joining the private firm West Wing Writers. It's an exclusive cadre of mostly former White House staffers that for many years didn't bother to have a website because its reputation drew top pols, rock stars, and superstar jocks through word of mouth.
One political "rock star" Nussbaum got to know during this period was then Senator Joe Biden when he was enlisted for an early draft of Biden's 2008 convention speech, en route to the vice presidency. The future POTUS won Nussbaum's admiration as "the kind of person you want to be a leader"— kind, with a moral compass.
As Biden neared the presidency in 2020, the chaos of the Donald Trump years weighed heavily on Nussbaum in leaving the private sector for one more stint in public service. "There was a sense that this is an all-hands-on-deck moment for democracy," says Nussbaum, adding that his two adolescent daughters keep him grounded in what's at stake.
Returning to the White House meant that Nussbaum has been forced to defer publication of his completed book, Undelivered: The Never-Heard Speeches That Would Have Rewritten History, which draws on real drafts that were later shelved, from General Dwight Eisenhower announcing defeat at D-Day to Hillary Clinton's 2016 victory speech, which she shared with the author. The irony is that the book doesn't include what first fascinated Nussbaum about the topic—the three undelivered Election Night speeches he wrote for Gore in 2000's disputed election, all of which were unfortunately lost.