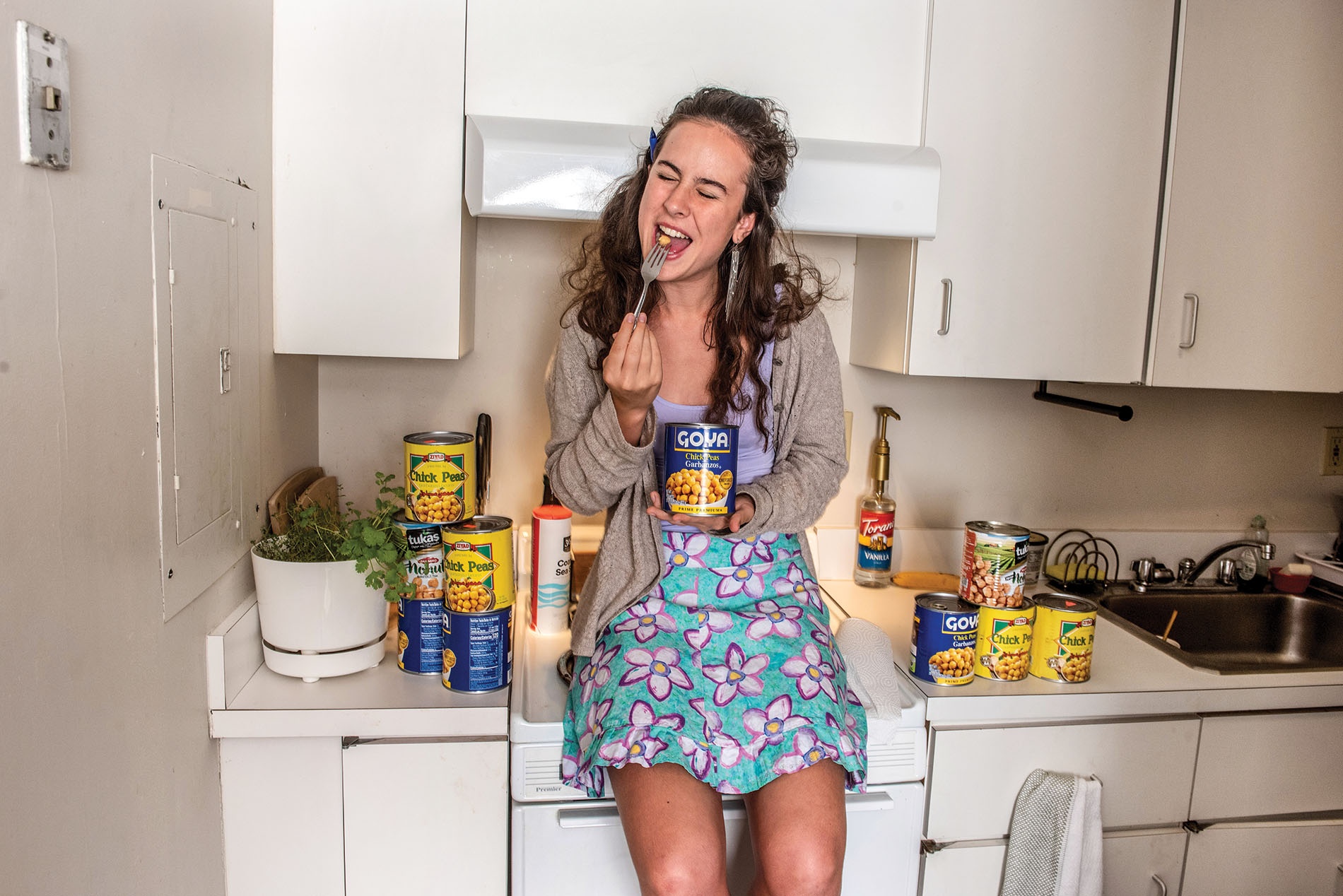 Student Life
The Hummus Wars
Five minutes with Marielle Buxbaum '24
November 1st, 2022
It feels like it's in my blood to study legumes. My mom is a soy historian; that just ended up being the niche she fell into. I've always been surrounded by this idea that food is significant, food is powerful.
My first semester we were at home because of COVID and I took a first-year seminar about the role of art in diplomacy. I focused on culinary art and came across the Hummus Wars.
In the 2010s, Israel and Lebanon had this kind of war over who could have the largest plate of hummus in the Guinness Book of World Records. There was the whole aspect of Israel making more money on the international hummus market, and the Association of Lebanese Industrialists wanted to get a license for the word hummus, so that no country would be able to call it "hummus" except for Lebanon. There were these feelings that Israel had culturally appropriated hummus. I learned so many stories of Jewish settlers who used hummus and other Arab foods as a way of establishing themselves as, "This is our land, we do belong here, we've always been here." So there was this kind of invention of tradition. I became very interested in all of that for my paper.
In addition I'm focusing on literature, theater, writing for screen and stage. I have been hooked on this idea of bringing the hummus story to life on stage. I want to tell the story of the world-record-setting aspect, but to interweave that history of hummus's establishment as the Israeli national dish.
At one of the record-setting moments, they had this gigantic hummus that they promised everyone who attended would be able to eat, and they even made all these speeches about how it was a metaphor for peace and coming together in the Middle East. And then it all rotted in the sun. There are these moments of irony that are really fascinating and disturbing.