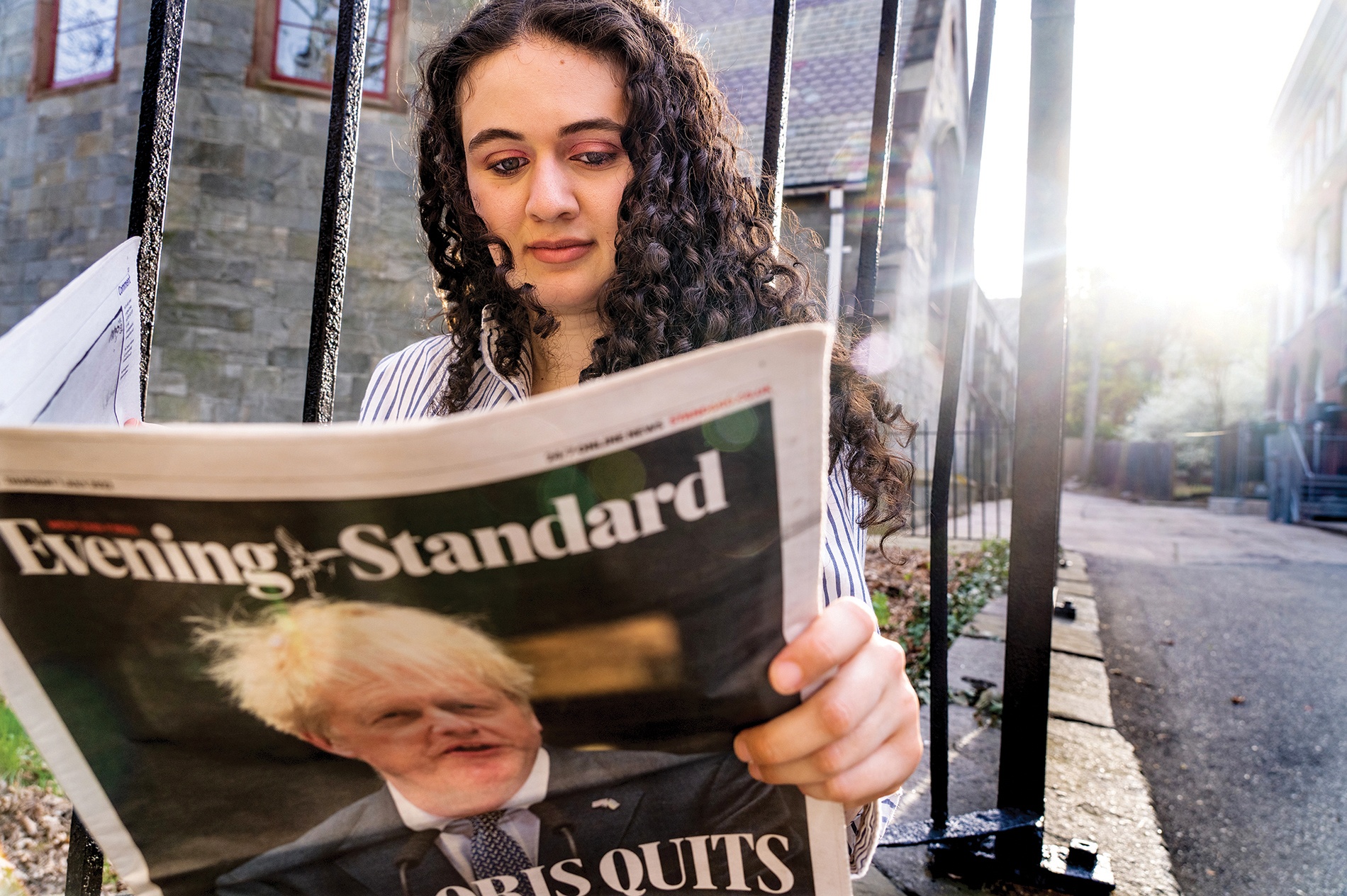 First Person
British Politics
Five minutes with Gabrielle Shammash '24
August 29th, 2023
There was a point probably around 15 or 16 where I discovered some of the British comedy panel shows, like Mock the Week and Have I Got News for You? They're often about that week's politics and current events. It's not just "here's our fun story, here's our guest," it's much more of comedy meets a game show. To me it wasn't like, "oh, I get why that's funny," it was really laughing out loud, really feeling refreshed once you've seen an episode.
As a result, I started reading British news sources and listening to podcasts about British politics. It's been something I've kept track of on a day-to-day basis now for a couple of years.
The biggest difference is that the prime minister is just an elected member of Parliament. Then, unlike the States where you appoint your secretary of the treasury and things like that, in Britain they're also elected officials. In some senses it's more democratic. And people are much more aware of the various departments in the government. If you ask somebody in the States to tell you the secretary of commerce, maybe one percent of people could do that—probably less than that, to be honest. But in Britain the average person is gonna have heard of, you know, the health secretary. But you potentially have civil servants and the executive becoming more political than they would be in the States.
Right now in the UK you're seeing a massive realigning of the traditional political math. Constituencies are voting in ways they haven't for 70 or 80 years. I personally foresee a hung parliament at the next election.
I think one of the big takeaways from this obsession is never underestimate what you can just teach yourself. I'm comfortable in my knowledge and position because it's something I created on my own. I think the ability to do that is something that's important for a university student—to be able to sort of move beyond learning in a traditional kind of setting.