Class of 2011
Aug, 2022
Timothy Carey was awarded a 2021 Stewardson Keefe LeBrun grant, a national award which supports the professional development of an architect in early or mid-career through travel and is administered by the Center for Architecture in New York City. He will travel to Reykjavik, London, Paris, Amsterdam, Bruges, Berlin, Vienna, Copenhagen, and Oslo over the course of several months to study 30 performing arts buildings in support of a research and writing project entitled "Some Assembly Required: Performing Arts Architecture and the Idea of Audience." Timothy is currently a project architect at Selldorf Architects and previously worked on the design of Brown's new performing arts center for several years while a designer at REX.
Aug, 2022
Harry Aspinwall joined the ranks of Merlin and Maleficent as the magical lead in the new original Disney+ show The Quest, which premiered on May 11. The Quest, a ground-breaking hybrid scripted and reality competition series, drops eight young people into the fantastical world of Everealm, where they must save a kingdom by fulfilling an ancient prophecy. Harry plays Dravus, the archmage of the kingdom of Sanctum, who must do all in his power to protect Sanctum's young heirs from the dark magic of sorceress Tavora and her armies. Harry's no stranger to playing morally gray characters. Last year he made his Netflix debut as the antagonist Baxter in Netflix's original family action hit The Sleepover, opposite Ken Marino, Joe Manganiello, and Malin Akerman.
Apr, 2022
Kayla Ringelheim writes: "I was published in the New York Times's Modern Love column. This is my first ever piece of published writing. My essay is a heartfelt commentary on friendship, self-discovery, and...dating in your 30s during a global pandemic. Since publishing it, I have been surprised and touched by hearing from women all over the world who see themselves in this story."
Nov, 2021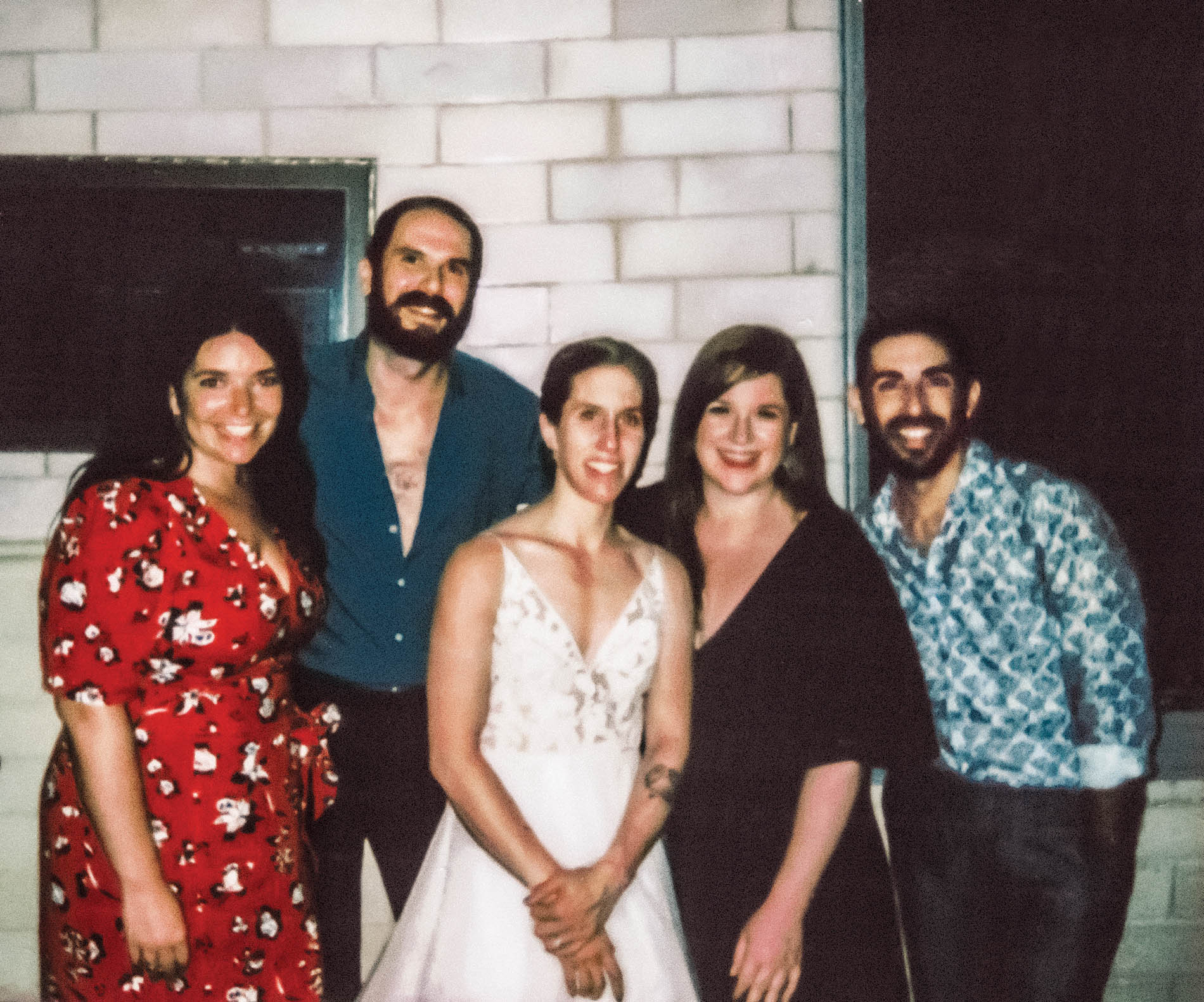 Ryan G.W. Grubbs was one of a group of Brunonians celebrating the wedding of Rachel Z. Arndt and Vincent Peiffer in Chicago on July 17. Other Brown grads in attendance were Hannah Garrett '08, Ben Hyman '11, Kate Taylor, and Maddie Wasser. The bride and groom descended from a fire pole at the Firehouse Chicago into an evening spent partying with friends and family.
Nov, 2021
The Reformers
Four young Brown alums are working to make the Ocean State a better place for working-class people.
Read More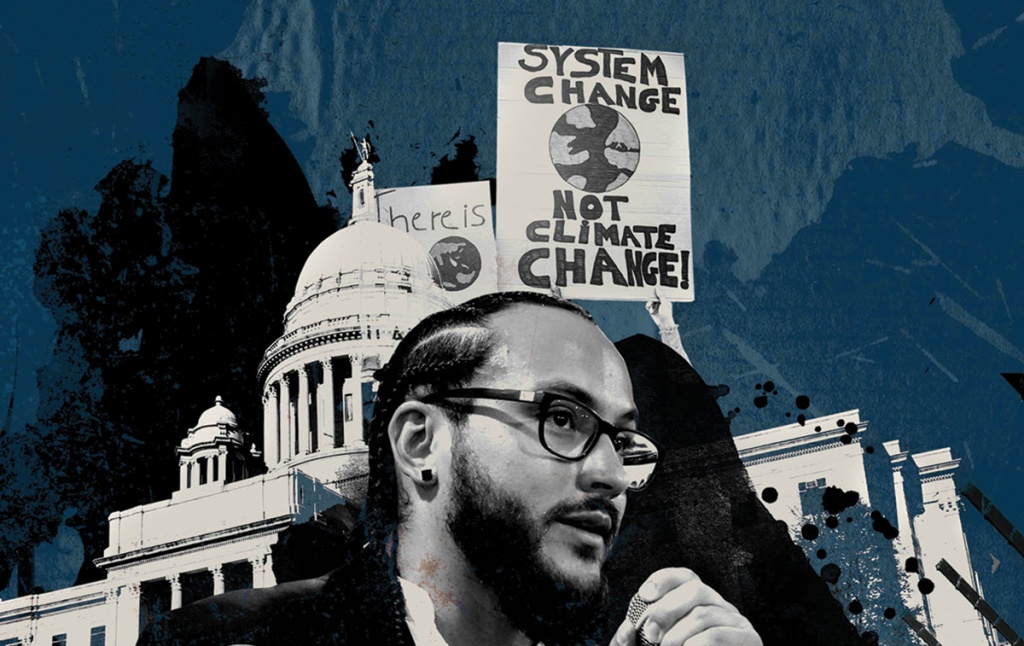 Jun, 2021
Eric Johnson, a podcast consultant in San Francisco, is hosting a new podcast called Follow Friday. The podcast is a weekly interview show about the Internet creators he admires and why you should follow them. Guests include comedians, writers, musicians, and other digital creators. Details at FollowFridayPodcast.com.
Apr, 2021
Eric Johnson, a podcast producer based in San Francisco, launched BumbleCast, an independent podcasting company that will help individuals and organizations start podcasts or improve the shows they already run. Before BumbleCast, he worked at Vox Media, where he produced the popular technology podcast Recode Decode with Kara Swisher.
Mar, 2021
Listen Well
10 Podcasts by Brown alums
Read More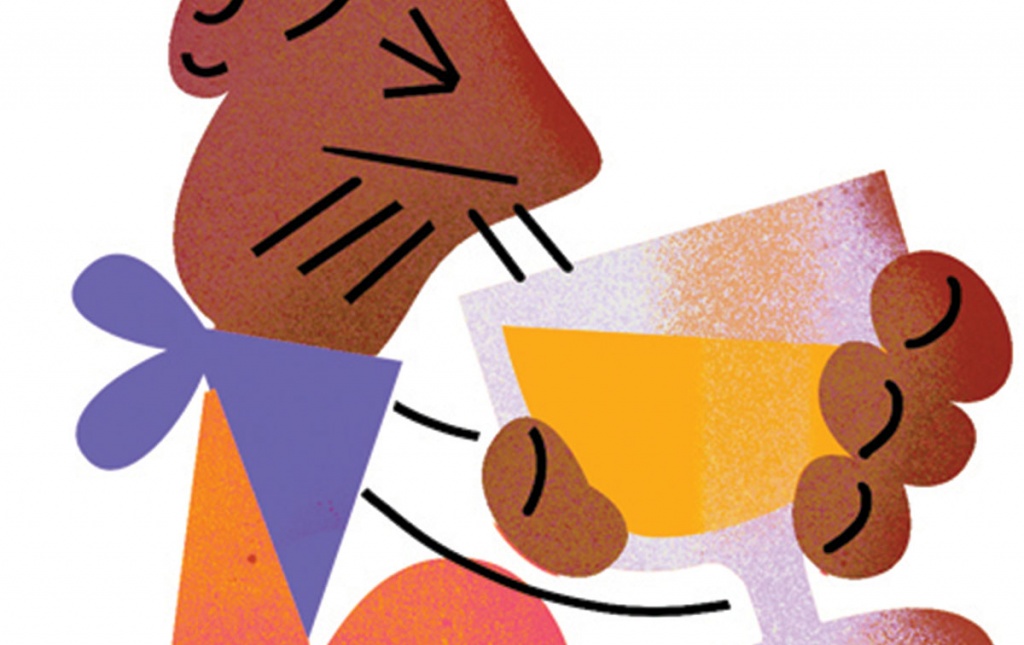 Jan, 2021
Harry Aspinwall writes: "Hello! I'm a costar in Netflix's The Sleepover opposite Malin Akerman, Ken Marino, and Joe Manganiello, and I shot a full feature film, Banishment, under COVID-safe conditions with Daniel Byers '08—as far as we know, one of the first features to be fully produced since the beginning of the pandemic."
Jan, 2021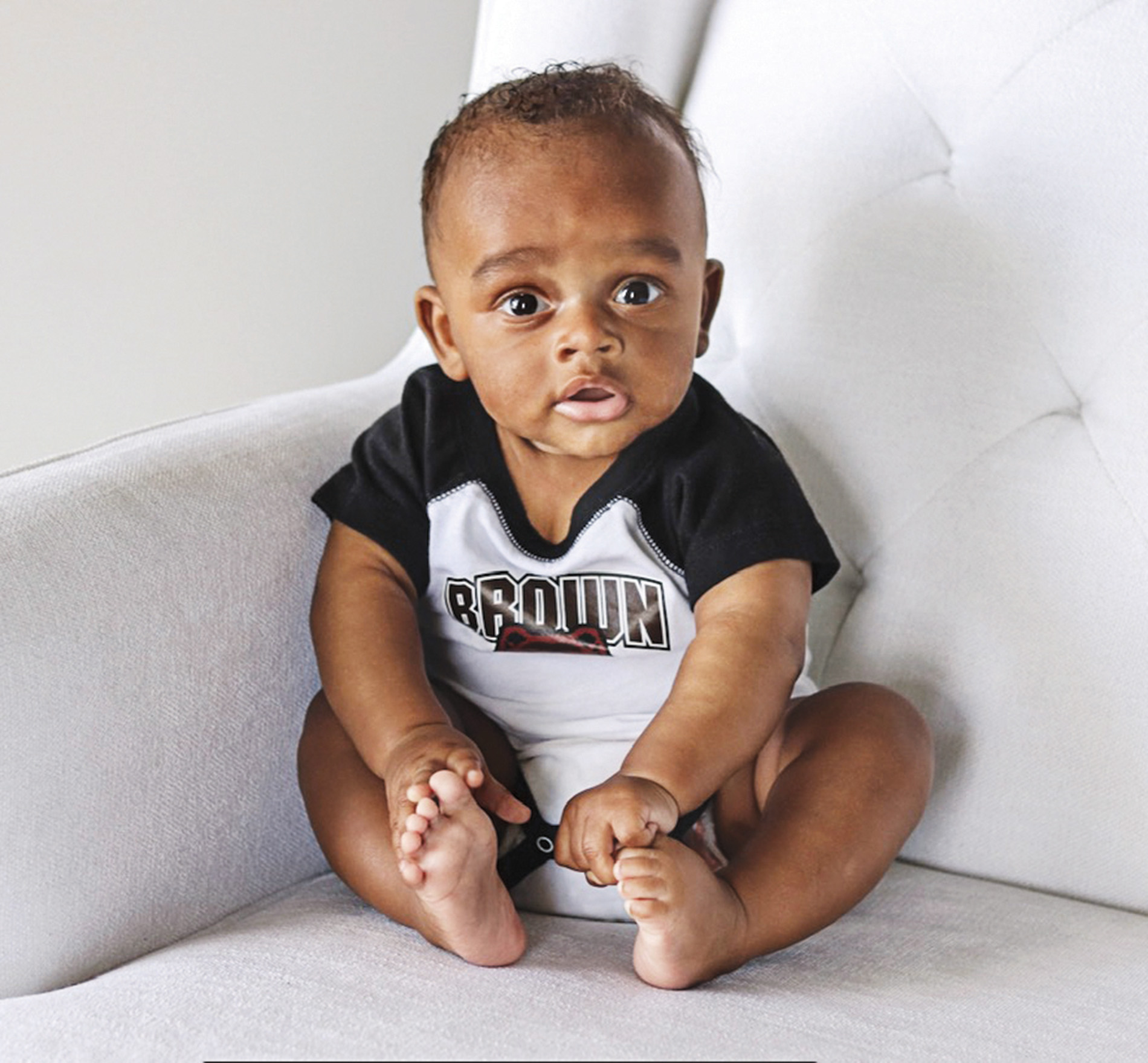 Paris Waterman Dupree and Vernon Dupree announce the Feb. 22 birth of their son, Cairo Lee Dupree. Paris writes: "He was born in Philadelphia and is already an avid Brown Bears fan."
Oct, 2020
State of Play
This spring, Brown overhauled its athletics program. Varsity teams went club and vice versa, protests and lawsuits ensued, and some teams were reinstated.
Read More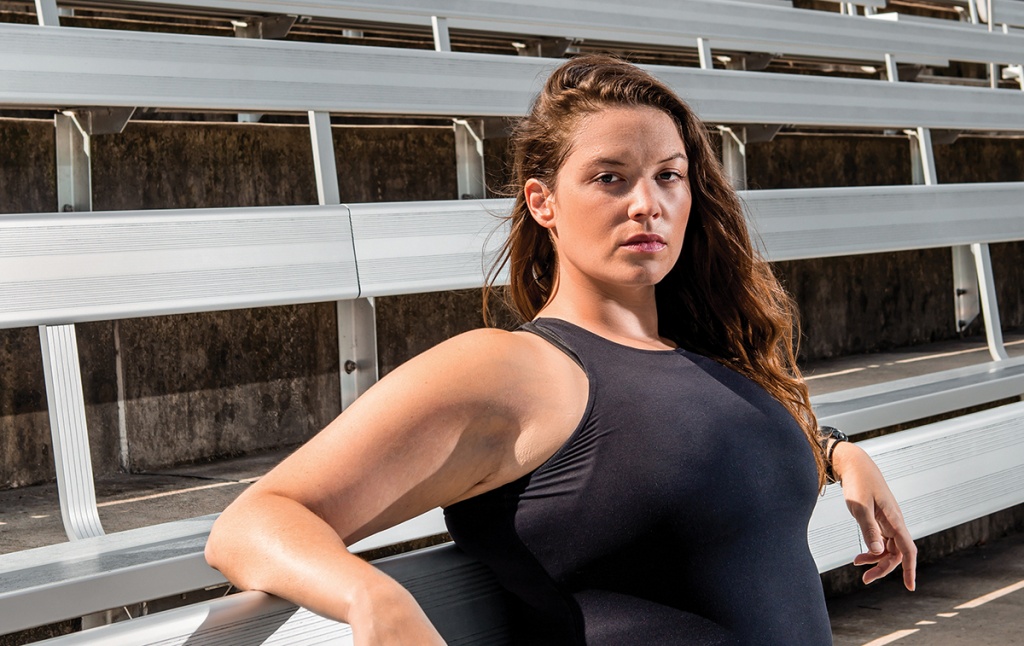 Aug, 2020
Fresh Ink
Books by Anna Solomon '98, Amity Gaige '95, and Kelly McWilliams '11
Read More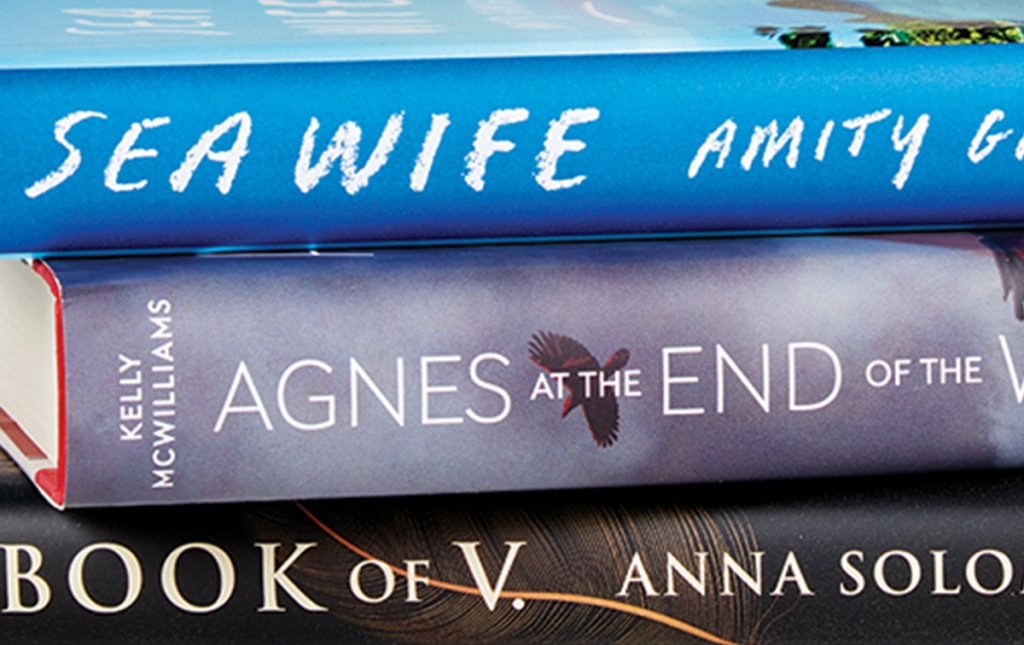 Apr, 2020
Debt Deterrent
A finance expert teaches kids about money before the banks can find them
Read More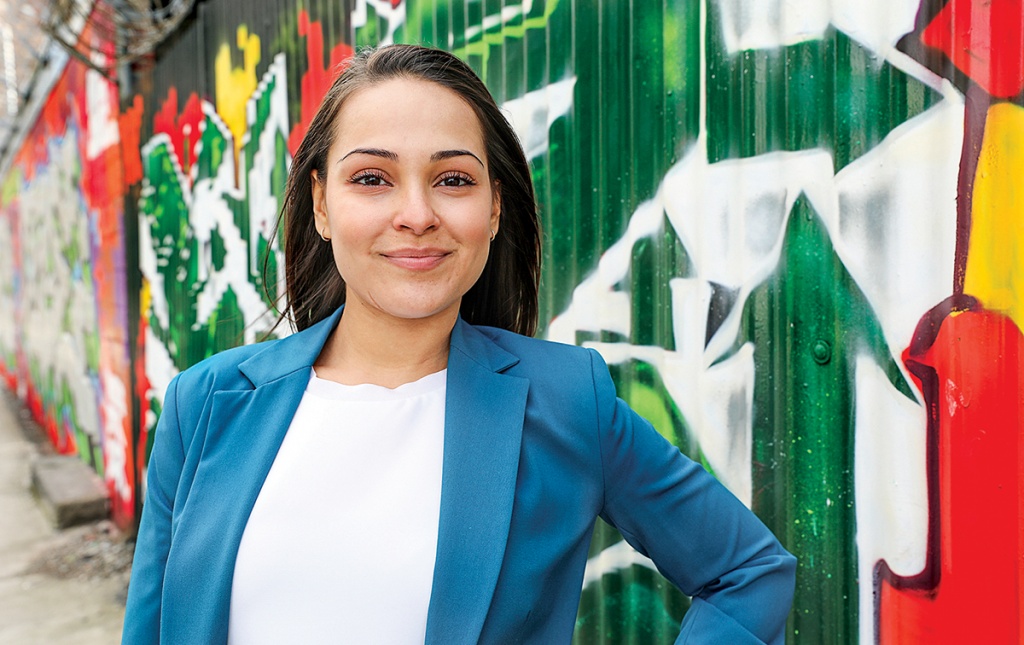 Apr, 2020
Writer Meara Sharma is the editor-in-chief of Adi, a newly launched literary magazine of global politics (adimagazine.com). Based in London, she can be reached on Twitter @mearasharma.
Jan, 2020
Lily Cohen writes: "After spending four years living in a cabin without running water, I mastered the art of the one pot meal and the one baby wipe shower. I have since completed over a year with indoor plumbing after moving for an employment opportunity to crash robots around the world. Unfortunately, Snuffles, my small corgi, got jealous of my frequent travel with the robotic dogs so I went back to school. You can contact me @lilyofthepingo."
Nov, 2019
Andy Newton and Michael Bleicher published From the Campaign Trail or Thereabouts on September 12 with Humorist Books, an imprint of the Weekly Humorist.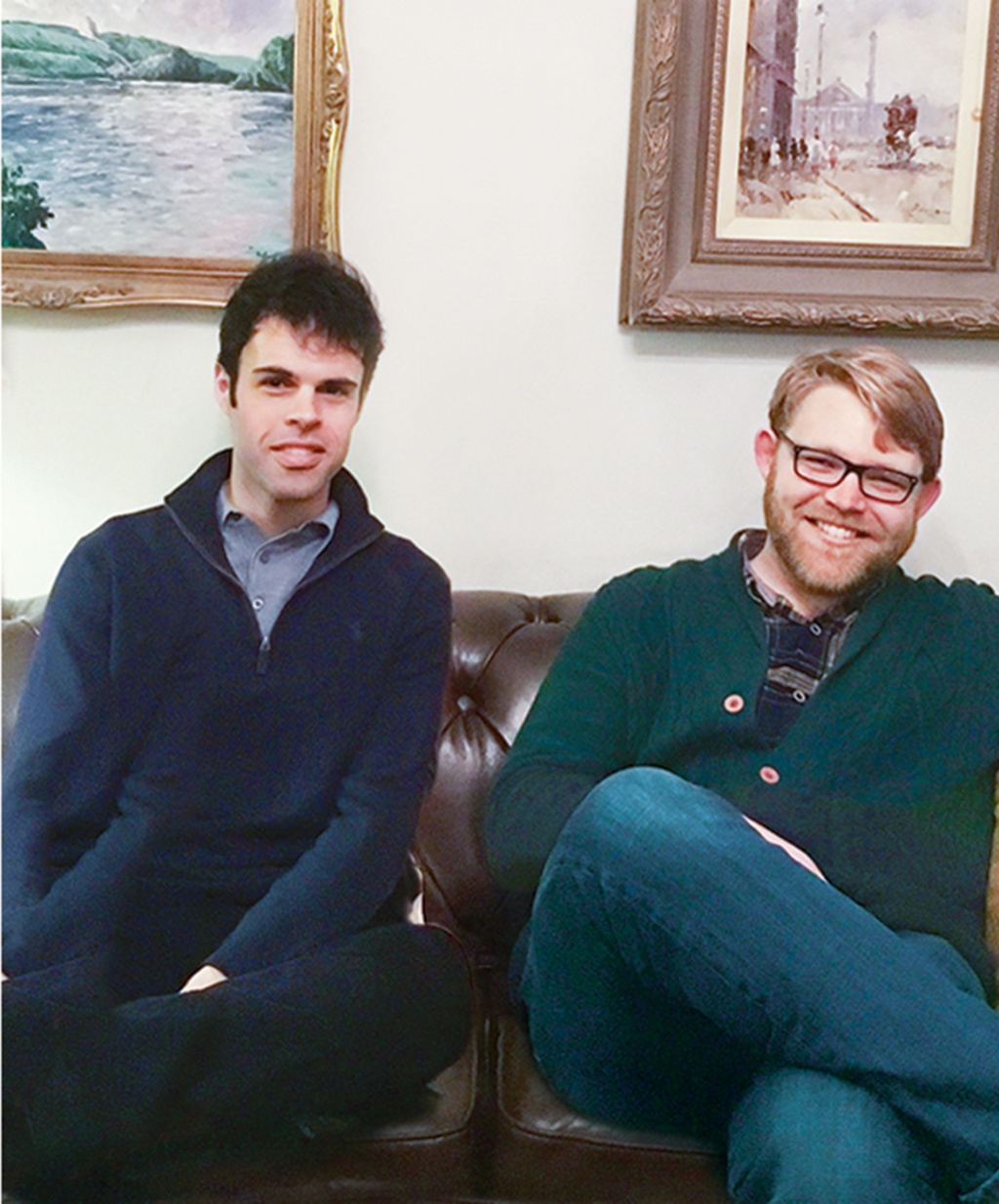 Sep, 2019
Abby Colella married Dan Davidson '11 and the following people were in attendance: father of the bride, Jay Colella '79; man of honor, James Anglin Flynn '11; aunt of the bride, Kim Colella DeMagistris '81; Matthew Aks '11; Michael Bleicher '11; Skylar Fox '15; Jenny Gorelick '14; Natan Last '12; Kelly Mallahan '11; Jessie Medofer '13; Kate Monks '13; Meredith Mosbacher '11; Luke Rohde '11; Sam Schmerler '11; Christiana Stephenson '11; Adam Wyron '13; and Leandro Zaneti '12.
Jul, 2019
A Long Recovery
Helping to create community spaces in storm-battered Puerto Rico
Read More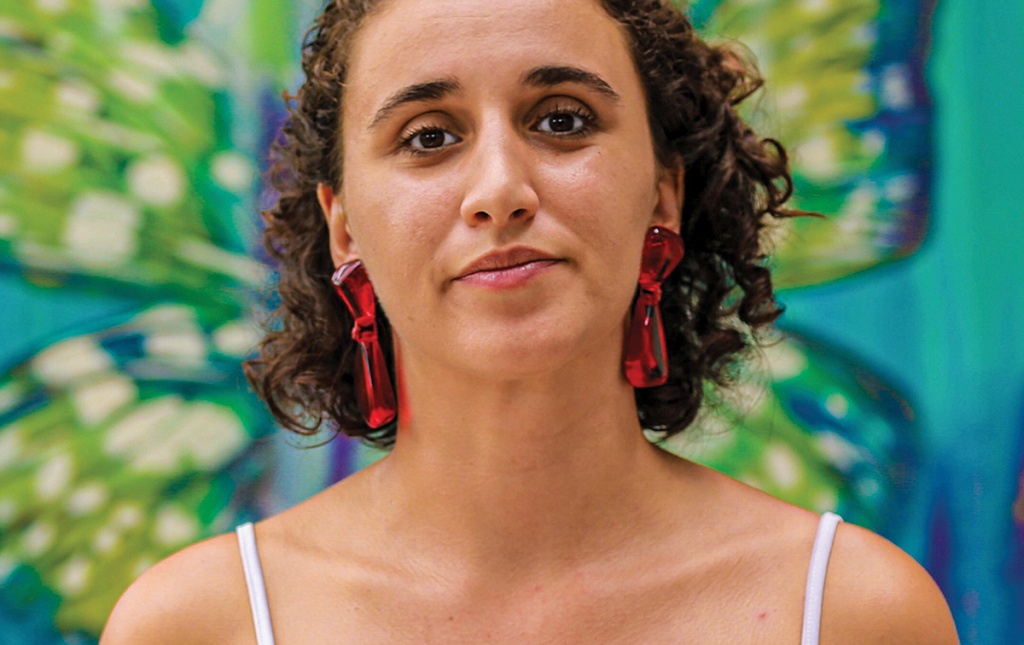 Jul, 2019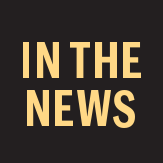 Chicago singer and poet Jamila Woods '11 released her new album LEGACY! LEGACY! on May 10 via Jagjaguwar. It is her second full-length album following 2016's HEAVN. Each of the 13 songs is named after someone who has made a lasting impact on the artist.
Jul, 2019
Nick Martell writes: "Thrilled to share with you that my company MarketSnacks has been acquired by fintech unicorn Robinhood. I believe Brown last referenced MarketSnacks when we were named to the Forbes 30 Under 30 List and when we launched our top-rated podcast series. This exit is something that I'm proud to share with the school since it so profoundly shaped our entrepreneurial journey, and I hope publicity of it can benefit Brown's continuing growth as an entrepreneurship magnet."

May, 2019
Nicole Taykhman married Scott Ferrara at the Brooklyn Botanic Garden on Oct. 21, 2018. Groomsman Justin Satriano '10, '15 ScM, and bridesmaids Bruktaweit Addis and Lakshmi Madhavan stood alongside them. They were thrilled to be joined by guests Katie Meyers Satriano '10, Jeremy Feigenbaum, Elena Albright, Michael Sunshine '11 ScM, Kelly Devlin, Danielle Dahan, Dara Goldberg, Cailey Bromer, Danielle Candelora, Katie O'Brien, Matthew Becker '13, Evan Carmouche, Aaron Zick, Jeremy Noah, Jacob Kopf, Osmar Olivo, Wendy Castillo, Drew Marano, Celina Pedrosa, and Felipe Umana. Several of the guests lived with the bride throughout college and studied abroad with her in the Brown in France program in the Fall of 2009.
May, 2019
Ariana Cannavo and Jack Murphy '11 were married July 28 in Providence. In attendance were: Libby Boghossian '09, Marc Bergschneider '73, Mark Dee '11, Daniel Deisley '11, Casie Horgan '11, Misha Joukowsky '87, Allan Just '05, Lawrence Livornese '11, Lindsay McAlpine '09, Luke McGee '01, Portia Johnson McGee '01, Phoebe Manzella Murphy '82, Victoria Nguyen, Serin Seckin '11, Catherine Starr '05, and Deborah Dryer Vo '06. Professor Barrett Hazeltine was also at the wedding.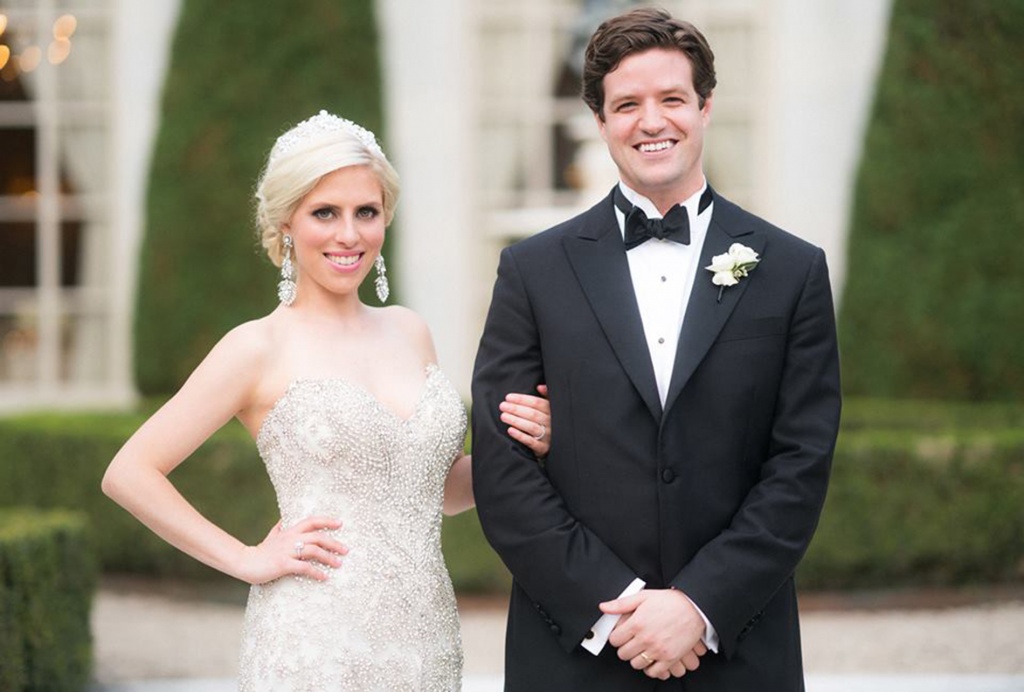 Mar, 2019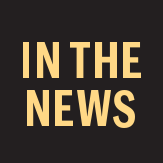 The 2019 Forbes 30 Under 30 featuring the brightest young entrepreneurs, innovators, and game changers of the year in 20 different industries included: Claire DeBoer '12, partner of New York City's King Restaurant; Trang Duong '18, cofounder of Penta; Amelia Friedman '14, cofounder of Hatch Apps; Dakota Gruener '11, executive director of ID2020; Ross Harrow '11, cofounder of Flour Shop; Jessica Liu '13, engineering manager at Figma; Melanie Masarin '12, head of retail and offline experiences at Glossier; Alex Morse '11, mayor of Holyoke, Mass.; Viet Nguyen '17, cofounder of EdMobilizer; and Alexander Salter '12, an MD-PhD candidate at the Fred Hutchinson Cancer Research Center, who is studying T-cells.
Mar, 2019
Nate Wardwell married Jared Misner in November. Adam Katz officiated, while Joshua Linden and Timothy Parsons '15 ScM were groomsmen. Also in attendance were Brook Achterhof '15; Duane Barksdale '17 Jeffrey Baum '15; Natalie Diacovo; Drew Hansen '15; Margaret Hanson; Dara Illowsky; Ryan Joudeh '16, '17 AM; Raghava Kamalesh; Russyan Mabeza '15; Noah Prestwich; Derek Shay '16; and Ben Simon '11,'12 ScM.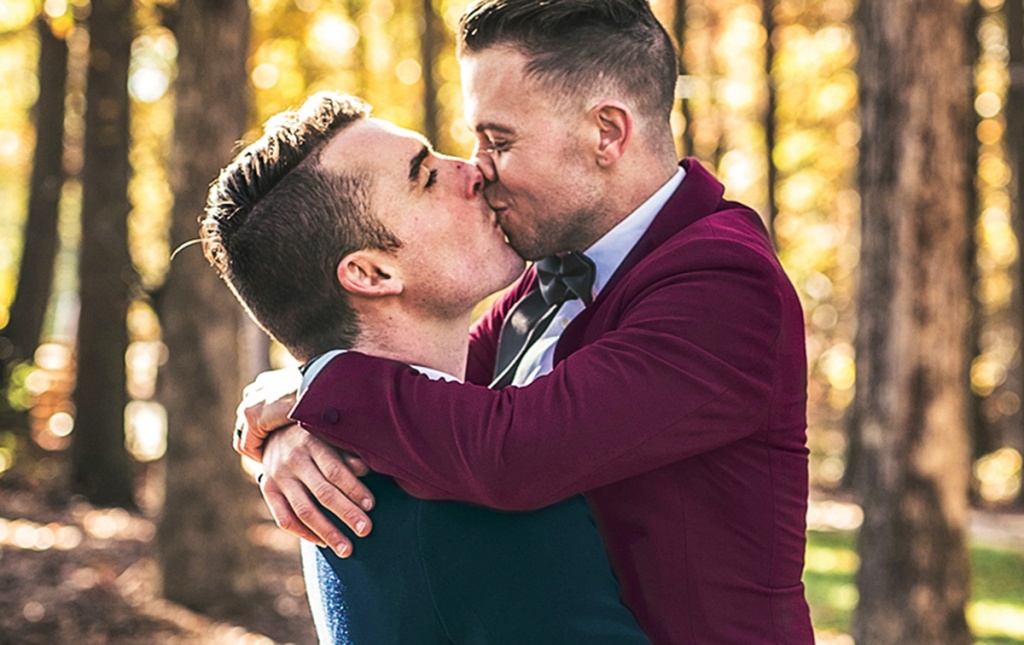 Mar, 2019
Almaz Dessie '11 MD married Michael Moffat on Oct. 7 at the Belle Isle Boat House in Detroit, Mich. Their friend Kira Neel '05,'19 MD officiated the ceremony. Almaz is an assistant professor of emergency medicine and pediatrics at Columbia University Medical Center in New York and practices as a pediatric emergency doctor at New York-Presbyterian Morgan Stanley Children's Hospital. Michael is also a physician, practicing as a pediatric hospitalist at NYU Langone Hospital in Brooklyn. The couple met in 2012 during their pediatrics residency at the University of California, San Francisco Benioff Children's Hospital in Oakland. They have a mutual love of music, global health, and travel. The wedding was a four-day celebration of love, community, and blessings. They honored their Ethiopian and Jewish traditions and surprised their guests with a reunion performance by their band from their residency days in California (Almaz sings lead and Mike plays guitar). Members of Almaz's former dance company at Brown, New Works/World Traditions, also surprised them with a West African dance performance at the reception. In attendance were Senior Lecturer in Theatre Arts and Performance Studies Michelle Bach-Coulibaly; Elizabeth Anto '06, '11 MD; Tarik Asmerom '05; Praveen Basaviah '05; Nora Blackall '08; Alykhan Boolani '06; Mark Brown II '09; Jalle Dafa; Vanessa Danziger '11; Sheila Desai '05; Sybil Dessie '04, '08 MD; Chris Erway '06 AM, '11 PhD; Sushil Jacob '05; Jazzmen Johnson'15 AM; Jori Ketten '02; Kira Neel '05, '19 MD; Meghan O'Brien '06; Ethan Philbrick '08; Micah Salkind '06, '10 AM,'16 PhD; Sophie Shackleton '09; Daniel Sobol '09; Matthew Soursourian '08; Ida Specker '09; Alexx Temeña '16; Nicole Thompson '08; Monica Tilly '11 MD; Jessica Vosburgh; Chantel Whittle '12; Kenya Wright '15; Ali John Zarrabi '06, '12 MD; and Leonora Zoninsein '08.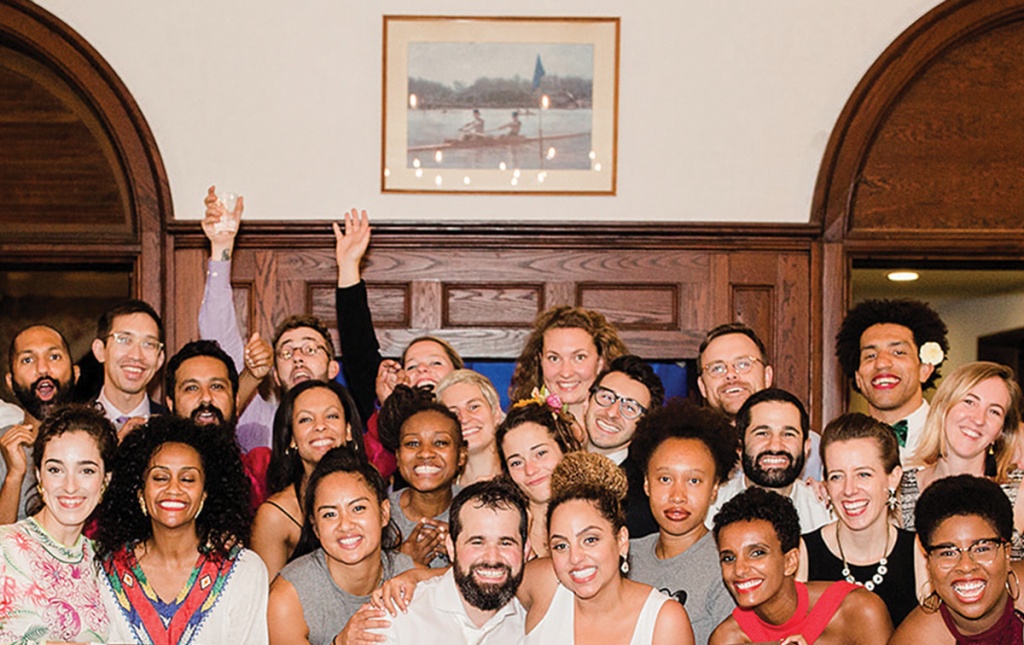 Jan, 2019
Dream On
Casper transforms the mattress industry
Read More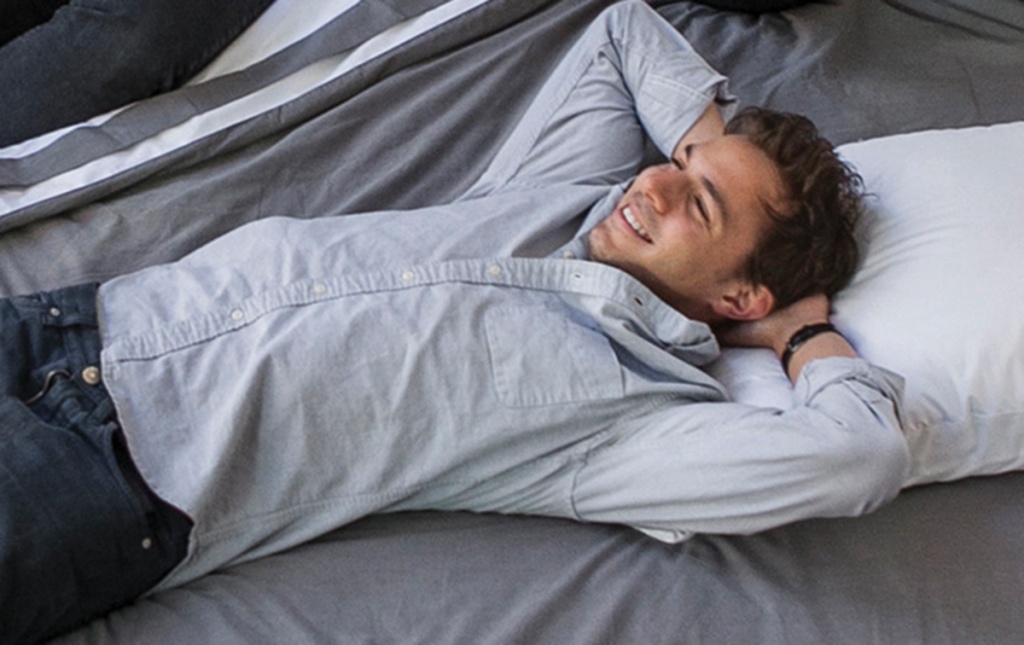 Nov, 2018
Annie Matusewicz '11 and Max Montgelas celebrated their marriage in Warren, Conn. In attendance were Kiana Alzate '10, Alexa Baggio '09, Sam Baker '11, Dominique Ferraro '11, Moira Gallagher '10, Justin Klee '13, Andrea Bonilla Munoz '10, Jennifer Randall '11, Meaghan Caulfield Sandtorv '10, Olga Usyk '09, and Sheila Walsh '01. Annie manages responsible investment products at Eaton Vance, while Max leads the engineering and product teams at a home renovation startup, Renoviso.
Nov, 2018
Joy Chua-Schwartz '10 writes: "My husband, Corey Schwartz '11, and I got married in Big Sur, California, in June, with a spectacular showing of Brown alums. Our wedding was officiated by Graham Rogers '11, and among the wedding party were Cristina Botero '10, Anne Francois-Poncet '10, Jordana Fribourg '10, and Thea Jacinto Ugarte (RISD '10). Alumni in attendance included Alexis Anselin '10, Sam Arnow '13, Lena Gaviria '12, George George '10, Frannie Hannan '10, Isabelle Lubin '16, Max Lubin '12, Melanie Masarin '12, Cyrus Mojdehi '13, Isabella Morton '10, Isabel Lopez Polanco '10, Marie Poyet '10, Jillian Ressler '10, Mohammad Saigol '11, Danielle Sheridan '10, Adriana Urruela '10, and Sibel Yalman '10. It was a spectacular day and we couldn't be more grateful to Brown for being the place where we met."
Sep, 2018
Scott Phillips '11 and Brittany Katz '12, '16 MD announce the May 7 birth of their son Jayce Eli Katz Phillips.
Sep, 2018
New Brews
Ditching an insurance job to craft beer in Nicaragua
Read More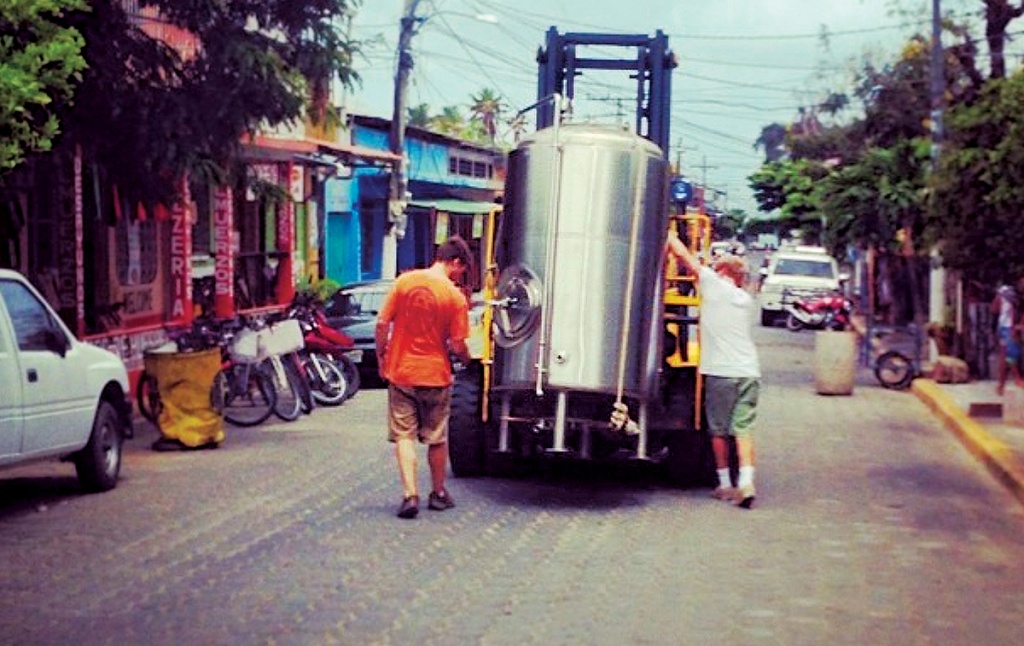 Aug, 2018
Danger Zone
Alexandra Ulmer '11: The reporting life in Venezuela
Read More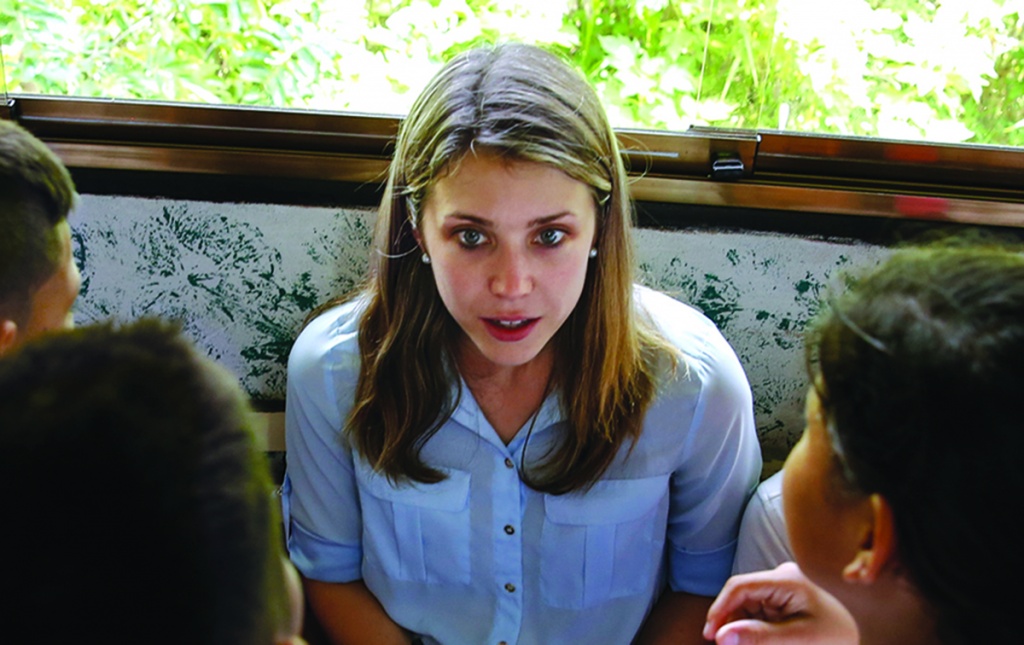 Jul, 2018
Alicia Maule was featured on a podcast focused on social impact. It's an in-depth conversation on how we use digital at the Innocence Project to amplify the voices of the wrongly convicted and use their narratives to help reform the criminal justice system.
Jul, 2018
Richard Ellenbogen's '83 MD daughter Rachel L. Ellenbogen '11, '18 MD, graduated this year.
Jul, 2018
Frederick David writes: "I am still a practicing radiation oncologist in Santa Rosa, California, where I have enjoyed the wines, biking, and good friends for more than three years. Our daughter, Laura, opened her dental practice in Santa Rosa. Our son, Bryan David '11, started his master's program at Duke University in environmental studies. Susan and I are starting to travel more and I still get away for a week of heli-skiing in Canada every winter. If you are visiting the wine country let me know."
Jul, 2018
Fresh Ink
New books by Rita Bullwinkel '11, Jessica Weisberg '06 and Natasha Zaretsky '96 AM, '03 PhD
Read More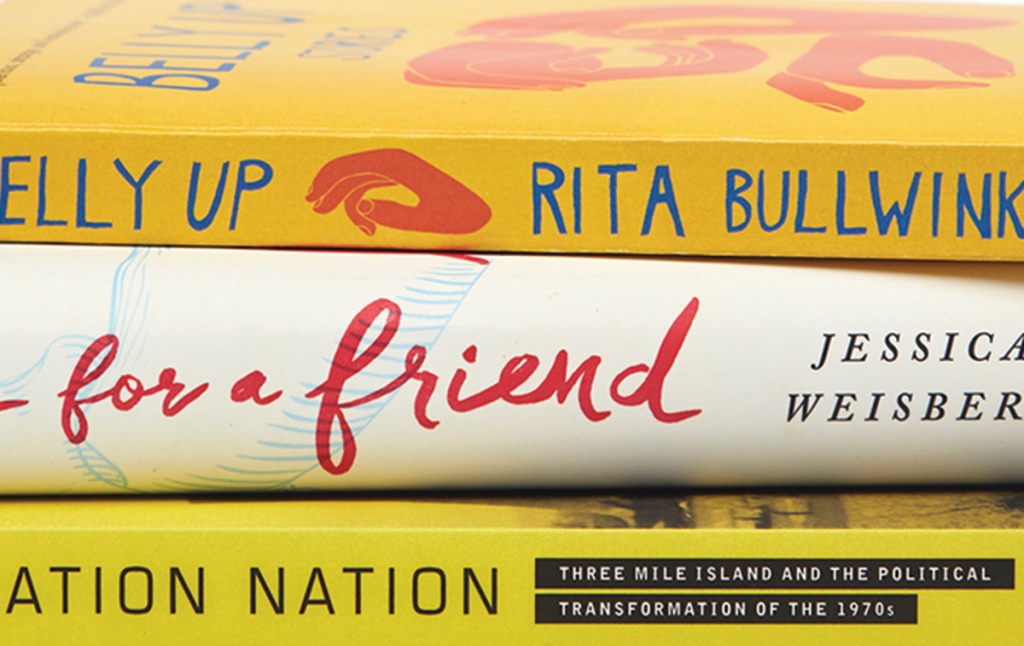 May, 2018
Need Work Space?
Head to an empty-by-day restaurant.
Read More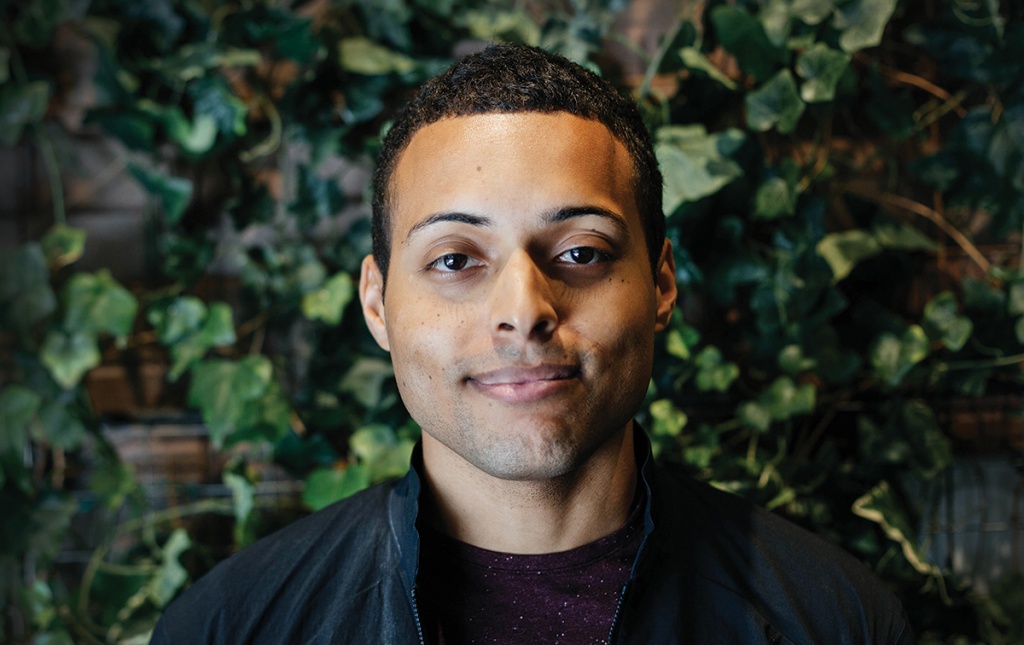 May, 2018
Rita Bullwinkel published her fourth book, Belly Up. Rita took three creative writing classes at Brown, all with Professor Joanna Howard, with whom she read at Ada Books in Providence on May 12.
Apr, 2018
Nicolas A. Martell, cofounder of MarketSnacks, the daily source of financial news for millennials, was chosen for the Forbes 30 Under 30 list. Nick writes that Brown has been instrumental in helping him pursue a career in entrepreneurship, from his classes with Professor Hazeltine to the open curriculum to the supportive network of the men's varsity lacrosse team.
Apr, 2018
Kimberly Dickinson '14 MPH, '14 MD, and Ross Beckman '13 MD announce their Aug. 26 wedding at the Evergreen Museum and Library in Baltimore. Anabel Agloro, Rebecca Binder, Emily Eng, Heather Jones '14 MD, Rachel Marano '14 MD, Emma Reitman, and Leona Rosenblum were bridesmaids. Chris Mardy, Adam Margolius, Will Packer, Aaron Small, Brett Weinstock, and Ben Wolpaw were groomsmen. Other alumni in attendance included Neishay Ayub '14 MD, Jeff Bayne, Ellen Loudermilk Cone '10, Eugene Cone '13 MD, Brad Cotter '13 MD, Paul Cotter, Josh Drago, Julia Goldner '11, Mark Hepokoski '13, Shreyus Kulkarni '14 MD, Ijeoma Njaka, Laura Mercurio Ouellette '14 MD, James Simmons '13 MD, Shannon Oppenheim Simmons '09,'13 MD, Devin Smith '13 MD, Pamela Escobar Smith '13 MD, Ina Soh '13 MD, Adam Vasconcellos '07, '11 MD, Mansi Vasconcellos '10,'14 MD, and Lauren Vitkus. The couple works at Johns Hopkins Hospital, where Kimberly is a pediatric pulmonary fellow and Ross is completing his residency in general surgery.
Apr, 2018
Maxine Sharavsky married Christopher Garrett in Hudson, N.Y. on Oct. 28. Alumni in attendance included Owen Boynton, Amy Carvel, Craig Convissar '06, Allison Lauterbach Dale, Chloé Hill, Philip Maynard '11, Ivonne Rojas, Joseph Scattergood '04, Randy Schwarzmann, and Randi Siegel Weniger.
Apr, 2018
I Have a System for That
Each month for a year, Max Deutsch '11 vowed to master something playful yet "ridiculously hard" during his spare time.
Read More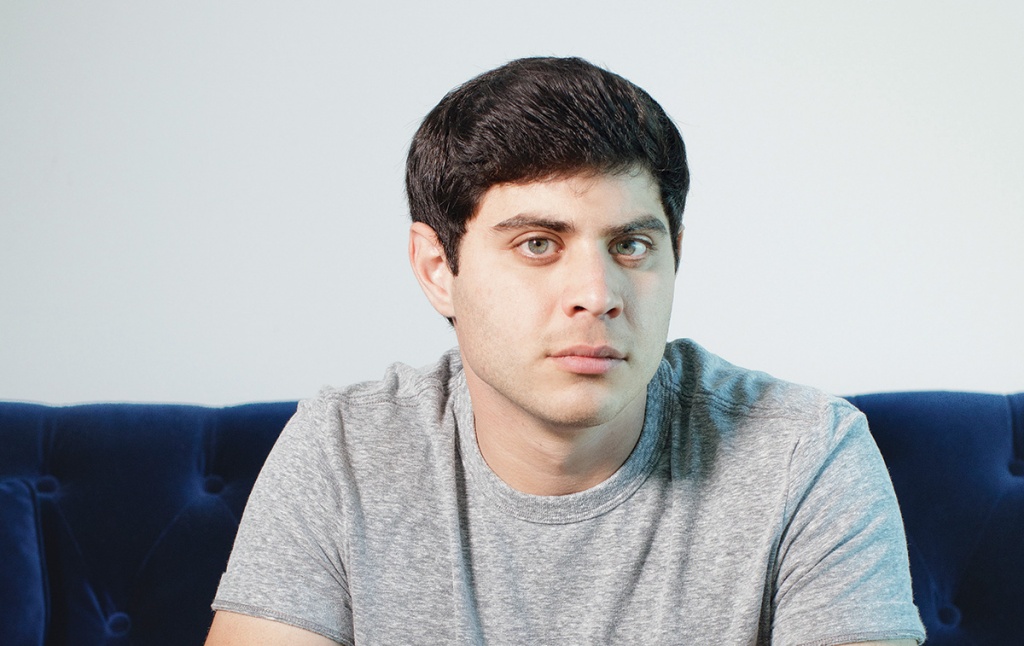 Jan, 2018
Claire Miller and John De Leon will be married on Mar. 31, at the Pump House B&B in Bloomsburg, Pa. Emily Nguyen will be the maid of honor, and Ross Leskin '12 will be the best man. They will be surrounded by many close friends from Brown and cannot wait to celebrate.
Jan, 2018
Raphaela Lipinsky DeGette and John Fisher announce their Sept. 9 wedding in Tabernash, Colo. Raphaela is the daughter of Lino Lipinsky '79 and Diana DeGette (Colorado College '79). She is in her final year of medical school at the UC San Francisco. John is a project manager at SKS, a San Francisco- based investor, developer, and advisor of commercial real estate properties in the western United States. More than 35 Brown alumni attended the wedding, including John's sister Emma Fisher '16.
Jan, 2018
Lily Cohen writes: "I am pleased to announce that I will be moving to the Hamptons, where I designed a modest mansion. The design was inspired by Kim Kardashian's re-imagining of Jackie O. I am excited that Snuffles, my small corgi, will have more space to run and play."
From the November/December 2017 Issue
Send your news to the BAM at alumni_magazine@brown.edu.
Brian Ellixson joined the Philadelphia office of Fisher Phillips, a national labor and employment law firm, as an associate. As an employment and trade secrets litigator, Ellixson will focus on trade secrets, restrictive covenants, nondisclosure agreements, unfair competition, and employee raiding within his practice. In addition to working with the Employee Defection and Trade Secrets and Litigation practice groups, he will also work with the Data Security and Workplace Privacy practice group on issues related to federal and state data protection laws, security breach response, and social media and electronic communication policies. He is licensed to practice law in Pennsylvania and New Jersey.
Jinaabah Showa '13 MAT and Charles Wisoff announce their lifelong commitment to the joys, hardships, and endless jokes in marriage. They have lived in Albuquerque for the past few years and have two adventure dogs.
K. Danielle Vaughan and Marshall Moore were married on July 8 in Breckenridge, Colo. They began dating their junior year at Brown. Their first date was at the Ratty. Megan Toman was maid of honor and Craig Kinsley was a groomsman. Other alums present were Michaeline Nelson Albright, Hallie Cantor, Susanna Evarts and Sophia Lambertsen.
From the September/October 2017 Issue
Sarah Rosenthal (see Iris Wolf Broomfield '77).
From the May/June 2017 Issue
Nicolas Martell writes: "I cofounded MarketSnacks, the ultimate source of financial news for millennials, making Wall Street quick, clear, and entertaining. MarketSnacks was featured by Time Inc., and I was interviewed by Fortune to discuss entrepreneurship and how my college experience influenced it. My cofounder and I were named Fox Business News 'Power Millennials' just last year. I've always credited entrepreneurship courses with Professor Hazeltine, my lacrosse coach at Brown, and the overall Brown curriculum and community for encouraging students like me to think differently about business, entrepreneurship, and having an impact on others and the world."
Jen Stone is planning to marry Tony Trenga (Princeton '11) on June 3, in Delavan Lake, Wisc. The two met while doing research in Chicago. They both will graduate from medical school in May and will start their residencies a month after getting married. Other alumni invited to the wedding are Kelly Devlin, Julianne Elofsone, Minjy Kang, Courtney Mannino, Robert Taj Moore, Talisha Ramchal '12 ScM, and Maswazi Sihlabela '15 ScM.
From the September/October 2016 Issue
Charlie Posner (see Joshua Posner '71).
From the March/April 2016 Issue
Matthew Aks writes that he and Christie Stephenson got engaged on Nov. 1, after Christie completed the New York City Marathon. The couple celebrated that night with their families, including fathers Charles Stephenson '72 and Richard Aks '76.
From the January/February 2016 Issue
Stephanie Chen (see Jackie Chen '06).
Raphaela Lipinsky DeGette (see Lino Lipinsky '79).
Josie Hubschman cofounded the Room Ring, a roommate matching service that uses online dating data and tactics to match potential roommates via Facebook. She writes: "Our goal at the Room Ring is to respond to the direct need we've all experienced to make this arduous, complicated, and sketchy process more fun, carefree, and simple for millennials to use."
From the November/December 2015 Issue
Olivia Kirby is the studio manager at Stone Fox Bride, an alternative boutique wedding studio in New York City. Molly Rosen Guy '99 is the owner and creative director. They were voted Best Anti-Bridezilla Bridal Showroom in the city by Time Out New York. They write: "We are a team of women who design for women—short, tall, curvy, small, and everything in between."

Lauren Neal, of the web series Swipe Click Bang was among this year's invited guests to appear at the 10th Annual Independent Television and Film Festival held in Vermont in September.
From the March/April 2015 Issue
Charlotte Stone (see Elizabeth Robertson Laytin '76).
From the January/February 2015 Issue
Erika Jung has been nominated for the 2015 Pushcart Prize in poetry for a piece published in the small press magazine Enizagam. She writes: "I am so incredibly grateful for my education at Brown and all of the wonderful mentorship I received through the literary arts program. My Brown education, in addition to helping me hone my creative writing ability, has, perhaps most importantly, given me permission to write, and to keep writing." She is in her third year of the PhD program in clinical psychology at Northwestern's Feinberg School of Medicine.

Adrian Urban Leanza has been playing professional squash in Australia, New Zealand, Canada, and the United States.
From the November/December 2014 Issue
Harry Aspinwall is a Boston-based filmmaker, historical reenactor, and artist. He writes: "I have worked with a number of historic Boston-area sites in making prior films, and I am currently working with my team, including my good friend and accomplished filmmaker Daniel Byers '08, on a short historical comedy film called Scoundrel, filmed outside Boston in September. The film follows the wild misadventures of six idiots and ne'er-do-wells who are shipwrecked on an island in 1770. The project is currently in the process of crowd-sourced fund-raising—the Kickstarter can be found at https://www.kickstarter.com/projects/harryaspinwall/scoundrel ."

Caroline Segal (see Carl Weiner '78).

Fred Strammer writes: "I am halfway through a five-year effort to compete in Rio De Janeiro in 2016. My teammate and I are the top-ranked North American team for the last two years, and we are a top 20 team internationally in the 49er sailboat. For more information about my Olympic campaign, visit my website: www.ourroadtorio.com ."

Scott Weiner (see Carl Weiner '78).
From the September/October 2014 Issue
Matthew Brag (see Amy Leeds '74).

Chia Chen-Speidel (see Lena Chen '73).
From the May/June 2014 Issue

Scott Phillips and Brittany Katz '12, '16 MD, announce their engagement. Scott works for CVS Caremark, while Brittany is completing her medical degree. The couple will wed this summer in New York.
From the March/April 2014 Issue
Scott Phillips and Brittany Katz '12, '16 MD, announce their engagement. The couple resides in Providence. Scott is working in healthcare consulting in Boston, and Brittany is finishing her second year at the Alpert Medical School.
From the January/February 2014 Issue

Steven Skerritt-Davis (see Engagements & Weddings, Erica Seidel '97).
From the May/June 2013 Issue
Adam Yarnell joined the Peace Corps in Panama. Yarnell, who is from Rye, N.Y., departed for Panama in mid-February. After three months of training outside Panama City, he will begin a two-year assignment as a community environmental conservation volunteer elsewhere in the country. His work will include promoting environmental awareness and stewardship among students and young adults. Adam writes: "A number of my mentors—and my freshman college roommate—have all been volunteers, and I am honored to be following in their footsteps."
From the March/April 2013 Issue
Julia Schuster (See Engagements & Weddings, Barry Schuster '73).
From the September/October 2012 Issue
After graduation, Jeffrey Landman started a theater company with Alexandra Zelman '08. Their first major production began in August at The Flea, a renowned off-Broadway theater. The show is called Act Before You Speak. It is a version of Hamlet for two women and a violinist. They wrote, produced, designed, built, and acted in it.
From the May/June 2012 Issue
Melissa Diaz (see Engagements & Weddings, Whitney Garland '06).
From the March/April 2012 Issue
Clara Levy (see Richard Levy '66).
From the January/February 2012 Issue
Gabriel Plano (see Engagements & Weddings, Julia Zuckerman '05).
From the November/December 2011 Issue
Benjamin Hyman (see Martha J. Sack '79).
From the September/October 2011 Issue
Steven W. Davis joined the Boston-based New England Foundation for the Arts as the program associate for the National Dance Project.
From the July/August 2011 Issue
Sara Evans (see Engagements & Weddings, Sam Goldman '08).
Obituaries
Jun, 2021
Andrew Migneault '11, of Bellingham, Mass.; Jan. 25. He obtained his master's in agronomy at the University of Florida while doing research on sugar cane with USDA in Florida. At the time of his death, he was working on his PhD at the University of Melbourne working on plant genetics. He is survived by his parents and a sister.
Nov, 2018
Ashley M. Aguilar '11, of Sonoma, Calif.; June 16. While at Brown, she volunteered teaching Providence children and after Brown worked with AmeriCorps for two years. She coordinated a Reading Partners Program at Longwood Elementary School in Hayward, Calif., which led to a full-time teaching position as a kindergarten teacher. Her colleagues at Hayward will be establishing a "Kinder Play" area in her memory called Ashley's Corner, as well as the Aguilar Award to recognize a sixth-grade student exemplifying her values. She enjoyed hiking, camping, fishing, and snorkeling. She is survived by her partner, Eric McNeil; her parents; and a sister.
Apr, 2018
Jay J. Gravel '11, of Naples, Fla.; Sept. 27, after a battle with addiction. He is survived by his parents, a sister; a brother-in-law, a nephew; two grandmothers; and several extended family members.