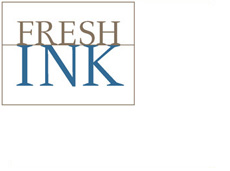 ALUMNI FICTION
Absent a Miracle by Christine Lehner '77 AM (Houghton Mifflin).
Love to Jiaxai and Vonchai from Laos by Dengnoi Reineke '01, '05 AM, illustrated by Ruslan Skomorohov '09 (CreateSpace).
ALUMNI NONFICTION

Archives of American Time: Literature and Modernity in the Nineteenth Century by Lloyd Pratt '01 PhD (Penn).
A Little Bit Married: How to Know When It's Time to Walk Down the Aisle or Out the Door by Hannah Seligson '04 (Da Capo).
"Then Madden Said to Summerall ...": The Best NFL Stories Ever Told by Matthew Shepatin '96 (Triumph).
Reality Hunger: A Manifesto by David Shields '78 (Knopf).
The Queer Child, or Growing Sideways in the Twentieth Century by Kathryn Bond Stockton '89 PhD (Duke).
Remaking Boston: An Environmental History of the City and Its Surroundings, edited by Anthony N. Penna and Conrad Edick Wright '75 AM, '80 PhD (Pittsburgh).
FACULTY NONFICTION
Understanding Body Dysmorphic Disorder: An Essential Guide by Katharine A. Phillips (Oxford).