Humanities & Culture
Mid-Century Maven
Professor Lynne Joyrich '84 AM, '90 PhD and her vintage collections
November 13th, 2018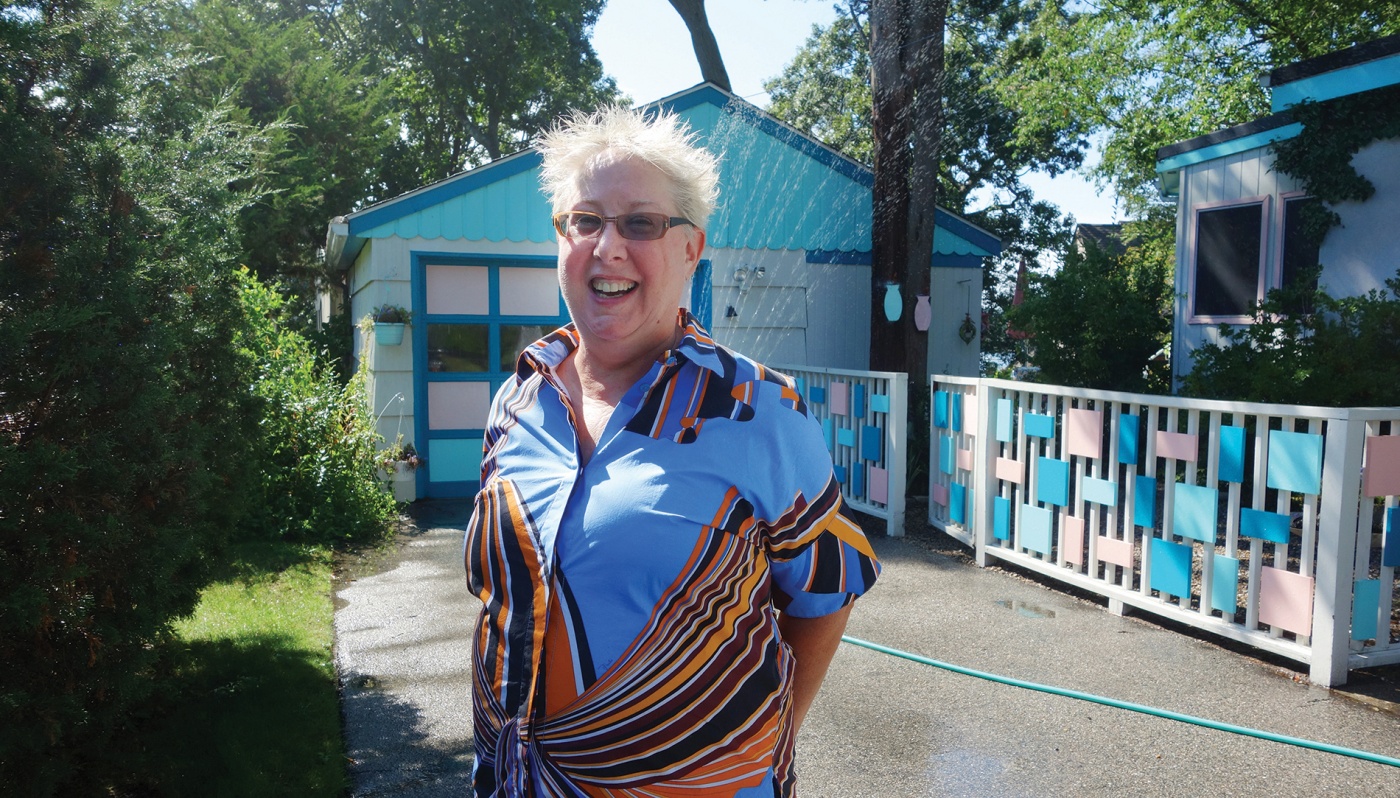 I'm obsessed with mid-century decor and furniture. I've been collecting since college. Everything in my house is pretty much mid-century—it looks like you're stepping into a 1950s or 1960s sitcom, maybe Dick Van Dyke, or the set from Far From Heaven. This ties into the fact that I teach TV studies. I have a lot of old TV sets, radios, and telephones, which mostly don't work, plus shadow boxes with little scenes in them with dollhouse furniture where everyone's watching TV. There's a sign at the entrance to my house: "As seen on TV." My entire house is sort of like entering a TV set within a TV set.
I've kind of maxed out with collecting—there's not much room, but one can always expand to the outside. My lawn furniture is vintage, classic 1950s space age-y, and I have bullet planters around the house. Nobody wanted those plexiglass bullet planters when I started collecting them and now they're so pricey. I had a pretty good eye! Back in college—I went to University of Michigan Ann Arbor—I'd buy things at flea markets, yard sales, junk shops.
My love of this period is tied to my interest in modernity. I grew up in a house full of Eames and Bertoia. I love all mid-century furniture, but the kind I personally collect is less the Danish wood and more the bright molded plexiglass stuff that looks like toys. I feel like those things actually do bring a kind of joy in life. They cheer me up. It reminds me of a sort of postwar utopianism, a brighter future, after the dismal, horrific period of WWII—I'm from a family of Holocaust survivors. I think there's also a way in which the furniture from that era predates a kind of digital ethos, in that a lot of it is different components you can put together.
My father was a radiologist outside Detroit who never threw out his old radios and gave them all to me. He'd joke, "I'm a doctor of radios, and now you're following in my footsteps because you're a doctor of TVs."