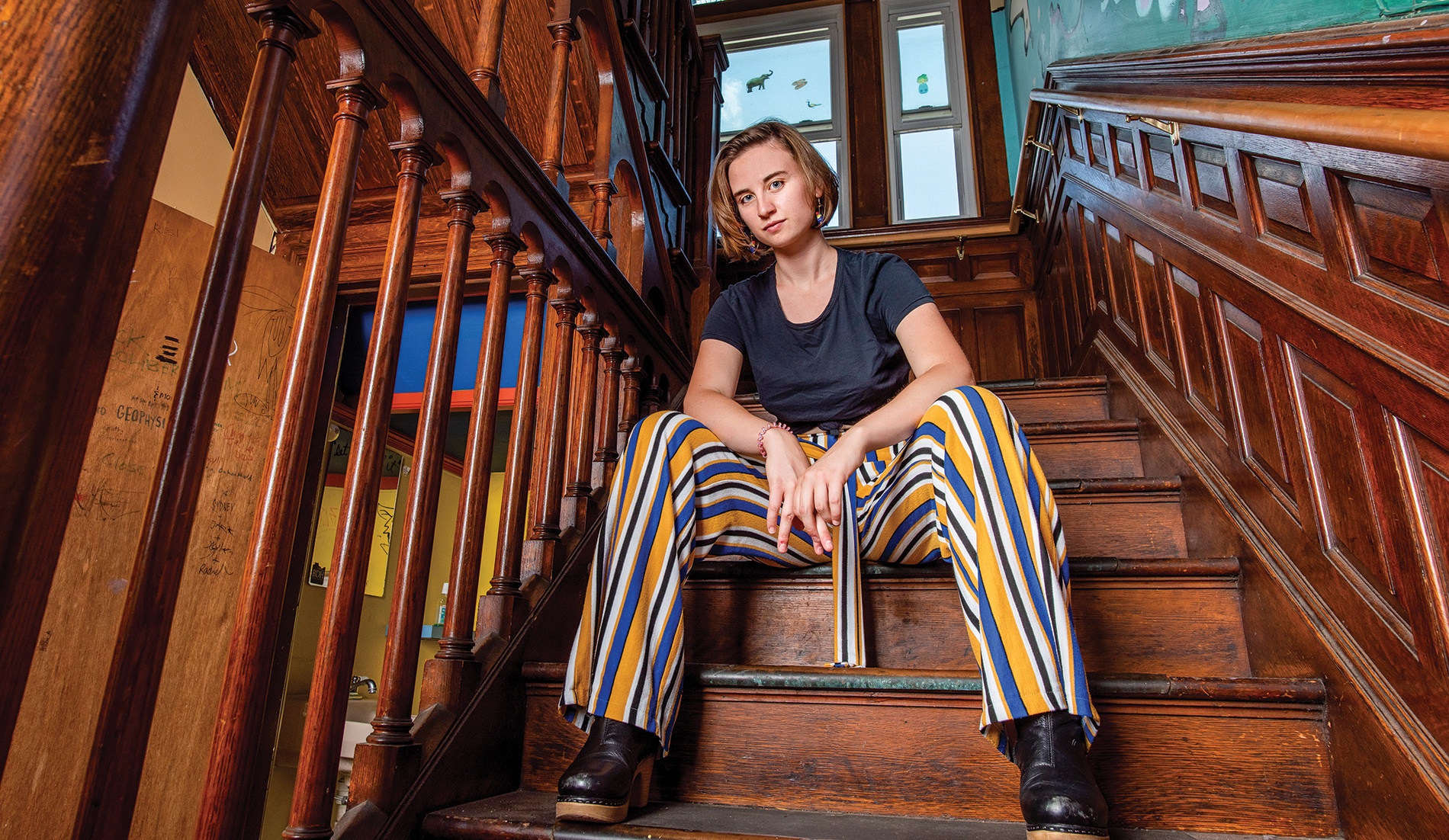 First Person
They Danced in the Dining Room
Roxanne Barnes '21: They told me it was too small, too crowded, too hot, but they all kept coming back.
September 9th, 2019
The first time I went to Findy [the Finlandia co-op on the corner of Waterman and Brook Streets] was probably Halloween freshman year. I went in a big group of people because freshmen travel in gigantic groups. We got to Findy and immediately all my friends were sort of swallowed into the different rooms and I was just talking to a person that I didn't know. Most of the reason I wanted to live there was because it was cheap.
But also I had a lot of affection for the place because it was the funnest place to go freshman year. The first Findy concert was super, super small. I had no idea how to do it. I posted about it super late, did everything wrong, and I think 30 people showed up. But it was fun to talk to the band and to host them and, you know, it was live music. Live music is really, really, really fun. The second concert was much more organized. I was going to have to pay the band so I charged a cover. I arbitrarily chose $4 because it seemed like it was less than five and more than three. It's not an amazing concert space. Basically we just take the table out of the dining room. People realized that live music plus this super convenient on-campus location would make for a good fundraising tool. One of our first benefit concerts made $600 profit. So we were like, "Shit, okay, we gotta do more of these," and then all of these causes started popping up. For another benefit we got 400 people in the house. That was the biggest event on campus that weekend. And from then on, it was not hard to get people, like, 150 people to show up. People really like live music. If there's live music happening, it means that freshmen who don't have enough friends yet know they can go somewhere and it won't be weird if they stand around and bob for a little while. By the end of the year, I think we raised like $4,000 for different causes. I got to meet a lot of really awesome people who would comment on the fact that it was too small, crowded, too hot, but they all kept coming back.