Business & Entrepreneurship
Empowered Investing
Venture capital for Latinx entrepreneurs
August 24th, 2023
For Richard Anzaldua '79, there's a direct line from the campus protests he joined in the 1970s, when few classmates shared his heritage, and his involvement in VamosVentures, a Los Angeles-based venture capital firm founded by Marcos Gonzalez '89 to support underrepresented entrepreneurs, principally in the Latinx community. The common thread from the progressivism he still espouses to the capitalism he practices, Anzaldua says, is empowerment.
"Once you've complained about underrepresentation for 10 years, 15 years, you kind of get tired of it and think, 'Why don't we get ourselves represented?' You start working on it, you build capacity, you find people with talent and try to help them open up the path in front of themselves, just like you opened up the path in front of yourself," he says.
Gonzalez, on the same Zoom call, describes a similar philosophical journey. "You learn eventually you've got to be able to write a check to see real change, and you've got to be in the room."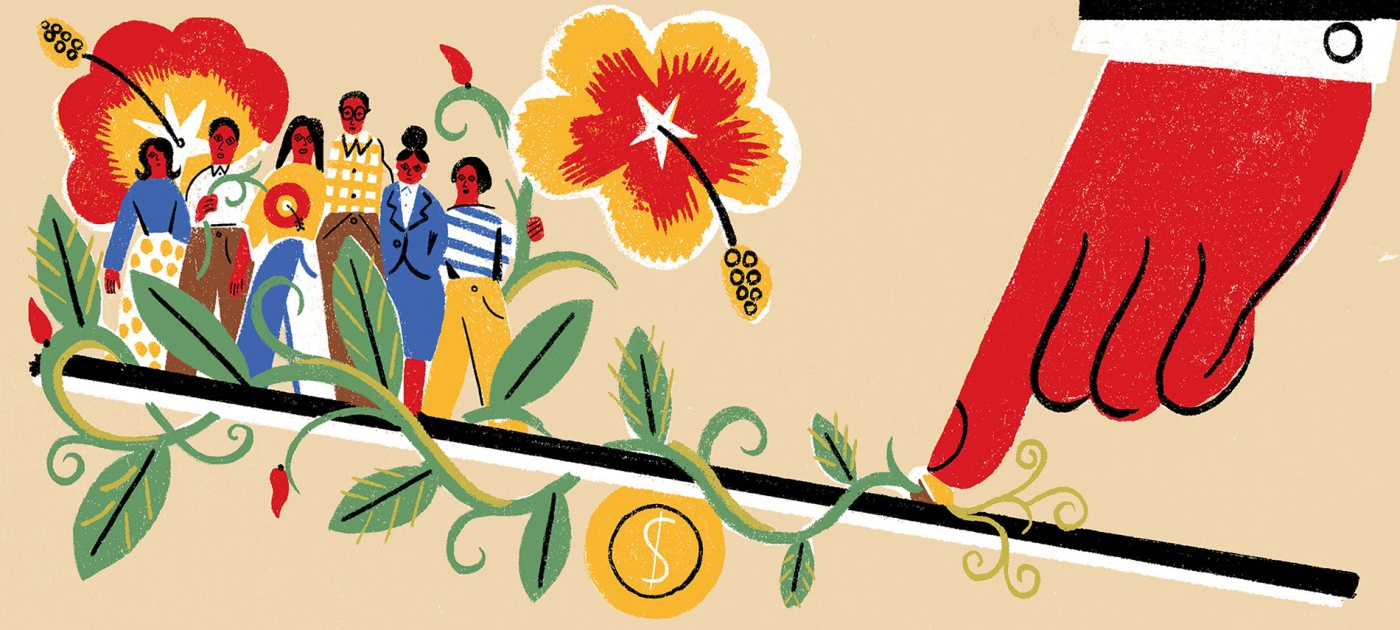 The son of Mexican immigrants, Gonzalez worked as an investor and entrepreneur for years, then says he reached a point in the middle of the last decade when he felt the need to do something "meaningful" with his life. He'd met Anzaldua years earlier at an alumni event on campus and they'd kept in touch. Anzaldua embraced Gonzalez's idea and introduced him around; he remains involved on the firm's governance committee.
Also on the call was Ashley Aydin '13, a principal with VamosVentures. The child of a Turkish father and Puerto Rican mother, she, like Gonzalez, was a first generation college student. And in her time at Brown, entrepreneurship was becoming a more popular aspiration than it had been for her colleagues. She, too, sees a link between her on-campus interests and Vamos's mission.
At Brown, she says, the message from the Open Curriculum was that "you can be the owner of your own journey." The theme dovetails both the modern notion of entrepreneurship and the age-old American dream.
Not that Vamos is all about doing good rather than doing well. "We're investors first," Gonzalez says, "but we are more than investors."
Because Latinos are the fastest-growing demographic in the country, he says it makes financial sense to help to build a financial ecosystem in the community, where there's a huge customer base to be served. VamosVentures seeks to invest in companies led by traditionally underrepresented founders that also meet their own communities' needs. One example is a tech firm building an alternative to the more credential-focused LinkedIn, where personal testimonials have greater visibility. "It's putting the underdogs first," Aydin says.
In all, 88 percent of the companies VamosVentures supports are Latinx-led, 40 percent of portfolio companies are women-led, and 92 percent have first-generation or immigrant founders.
VamosVentures is made up of people from immigrant families, so the mission is "real for us," Gonzalez says. "When someone has come from little and been able to be successful despite challenges that we ourselves have lived with, that means a lot," he says. "It's not a slam dunk guarantee that we're going to write a check for you, but it certainly is a plus."