Class of 2013
Apr, 2023
Fresh Ink for April–May 2023
Books by Antonia Angress '13, Ryan Lee Wong '10, and Harris Solomon '07 AM, '11 PhD
Read More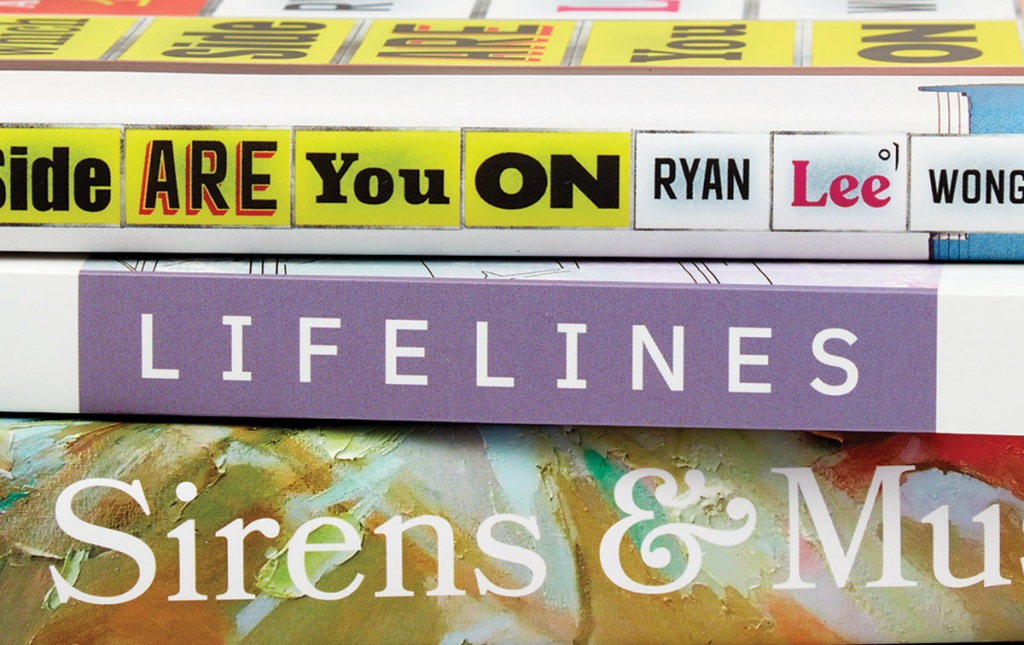 Jan, 2023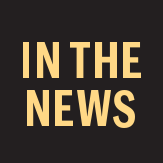 Justin Klee '13 and Joshua Cohen '14, cofounders and co-CEOs of Amylyx Pharmaceuticals, received news that the U.S. Food and Drug Administration has approved Amylyx's drug for slowing the progression of ALS, reversing its earlier decision after an outside panel of advisers recommended approval based on new data analysis. The drug, now branded as Relyvrio, was approved for the treatment of ALS in adults, as reported by Nasdaq.
Jan, 2023
Liz Young and Maria Queen were married on Sept. 10, 2022, precisely one year after Liz proposed. She writes: "The weather was perfect, the cake was plentiful, and the brides were elated to celebrate their union with a small group of friends and family."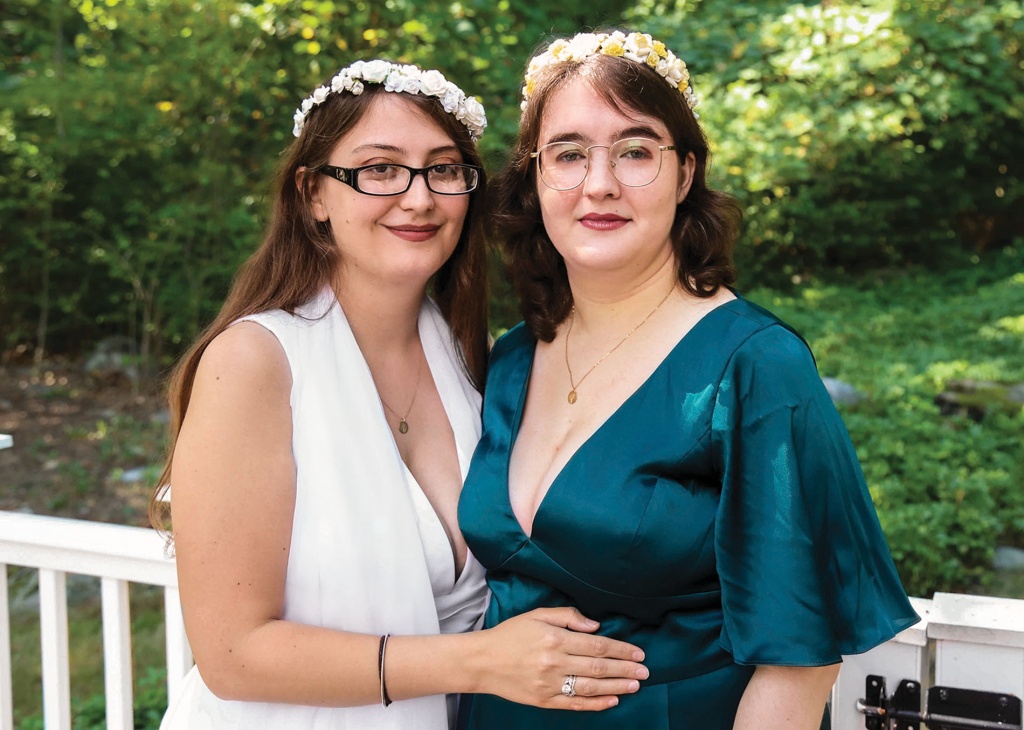 Jan, 2023
Antonia Angress writes: "Random House published my debut novel Sirens & Muses on July 12. The novel follows four artists drawn into a web of rivalry and desire at an elite art school and on the streets of New York City against the backdrop of the Occupy movement. Sirens & Muses, which I began writing shortly after graduation, feels to me like a very Brown book. The setting is modeled off College Hill and, as a writer, I feel that I owe a great debt to the wonderful, generous teachers I had as an undergraduate in the Literary Arts and Comparative Literature departments, particularly Ottessa Moshfegh, Meredith Steinbach, and Stephanie Merrim. I've been especially excited to share it with fellow Brunonians, who'll appreciate some of the hidden references. Since its publication, it has been featured in Glamour, Bustle, Autostraddle, Buzzfeed, Minneapolis Star Tribune, Vulture, and more."
Jan, 2023
Beth Shadur's son, Jordan Mainzer '13, married Kelsey Donahue on July 22 in Chicago. They were joined at the wedding by Jordan's Brown friends Anish Gonchigar '12, Luke Jeffrey '12, and Arman Uguray '12.
Aug, 2022
David Scofield writes: "I am living in Indianapolis in an apartment downtown. I saw a lot of movies during COVID. My favorites were Tenet, Eternals, and Uncut Gems. Bob Marley still rocks. I am single!"
Aug, 2022
Kate Monks Bleicher and Michael Bleicher '11 were married on August 14, 2021 at Anderson House in Washington, D.C. The wedding party included Kayleigh Butera, Katie Lynch, Rachel Watson Machowsky, Avery Nackman, and Andy Newton '11. Other alumni in attendance included Emily Atwood '11, Caroline Bologna '14, Abby Colella '12, Dan Davidson '11, and Tony Thaweethai. The couple met on the first day of law school and quickly bonded over their love of Brown.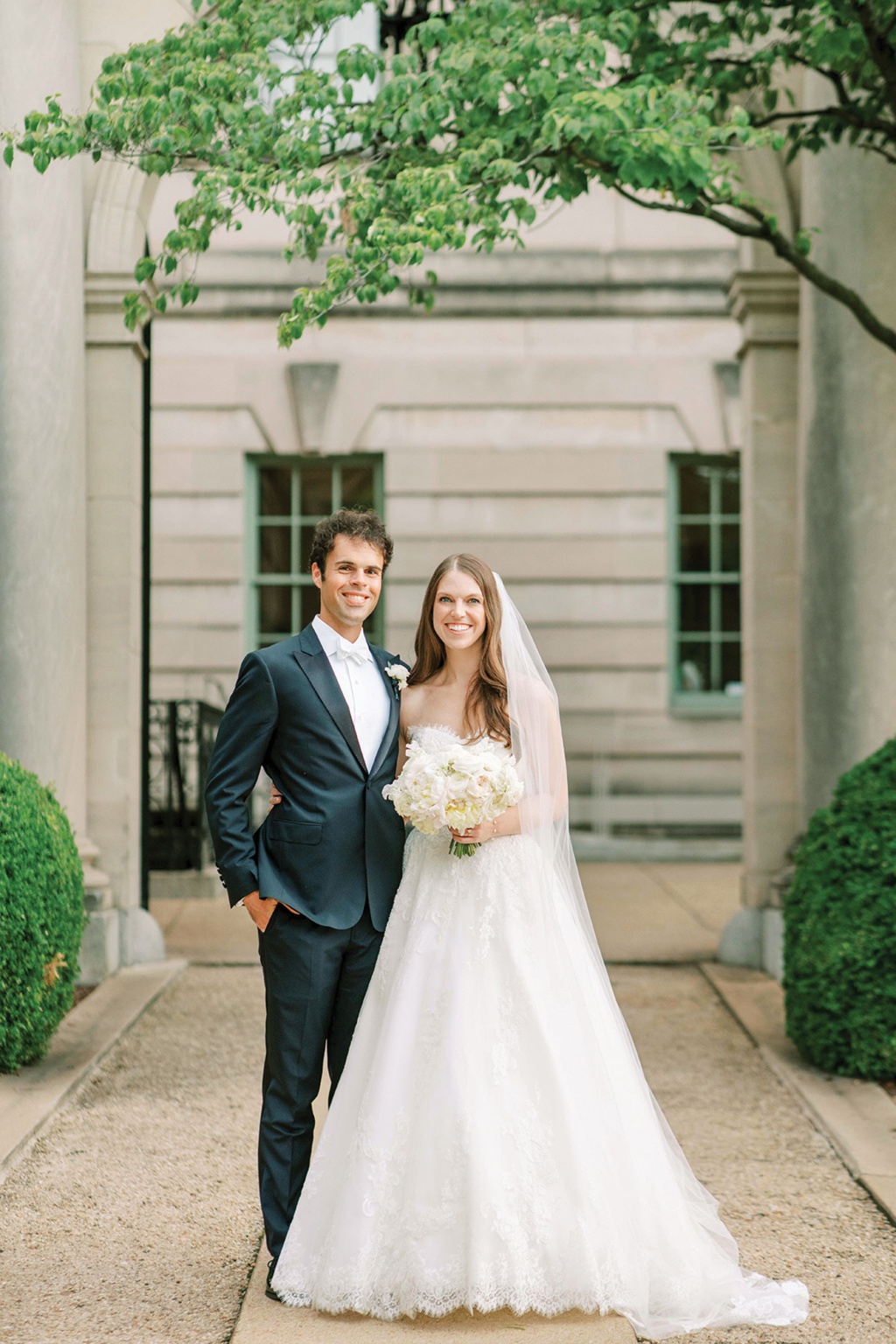 Jan, 2022
Fresh Ink for Jan–Mar 2022
Books by Claire Luchette '13, Gary Ginsberg '84, and Maria Ospina '99
Read More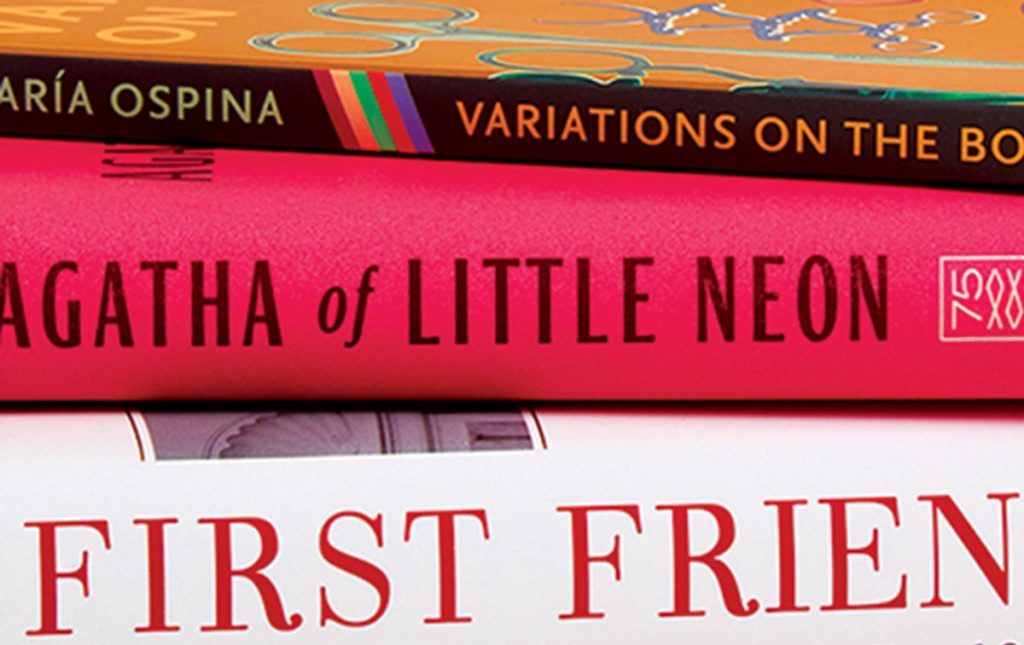 Jan, 2022
"The Problem"
A new book contemplates life decisions in the face of climate change.
Read More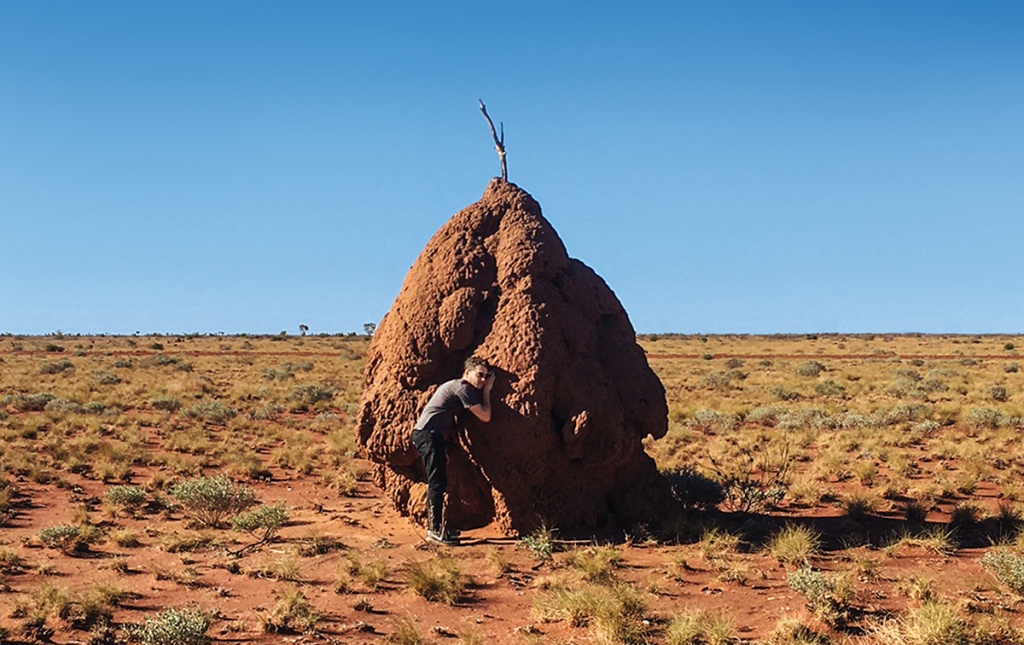 Jan, 2022
Liz Young is overjoyed to announce her engagement to Maria Queen. The two connected online in 2018 over a shared interest in Dragon Ball Z. They now share a home in Hagerstown, Maryland, with two cats and a pug.
Nov, 2021
Beth Shadur exhibited her National Park Project paintings in a solo show at the Downing Museum in Bowling Green, Kentucky. Her more than 30 works explore human impact on pristine landscapes and call for stewardship of sacred lands. Her son Jordan Mainzer '13 is also engaged to be married next March.
Aug, 2021
A Crypto World
Devin Finzer '13 is a leader in the NFT marketplace
Read More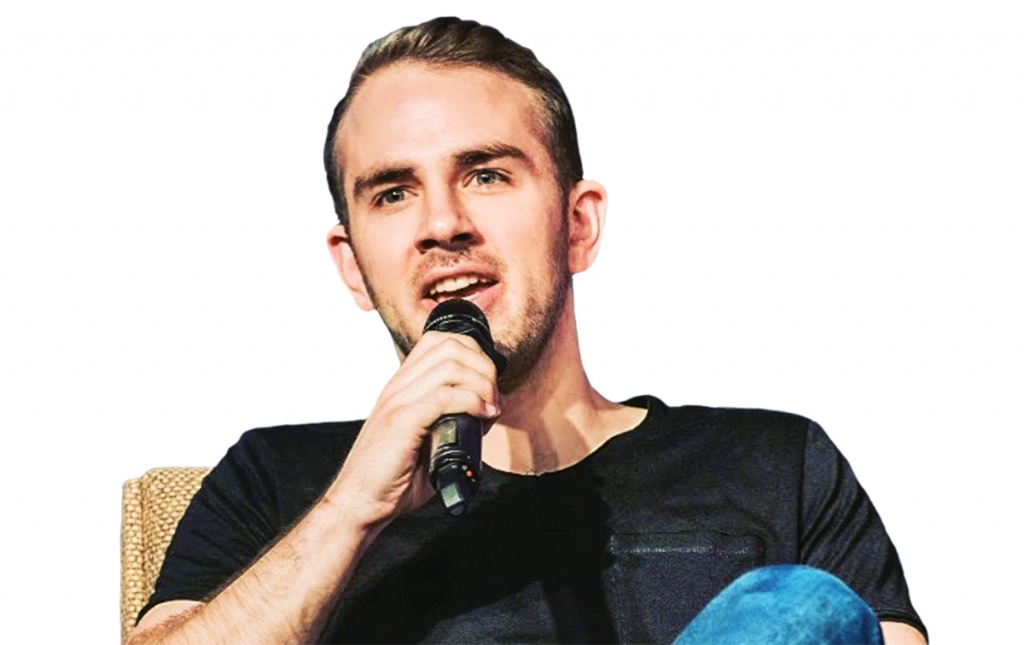 Aug, 2021
Monetary Morality
Students often push the University to ditch "immoral" investments. Results have varied.
Read More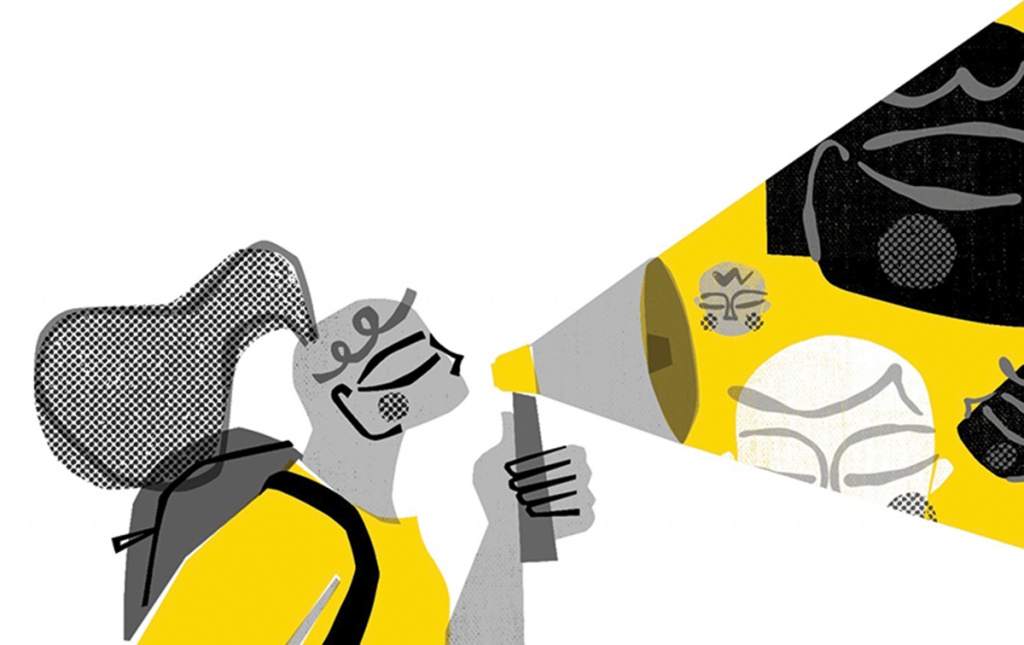 Jun, 2021
Edward Tremel writes: "Despite the incredible disruption caused by the COVID-19 pandemic, in 2020 my wife and I both finished our PhDs at Cornell, hers in English and mine in computer science. In an interesting coincidence, my friend Matthew Milano finished his computer science PhD at Cornell at the same time, making us once again members of the same graduating class (although none of us got to celebrate with a graduation ceremony). In August, I moved to Augusta, Georgia, to start a job as assistant professor of computer science at Augusta University and since then I have been hard at work trying to keep up my research program while designing ways to teach computer science classes with a hybrid of in-person and online instruction. Although I'm happy to have finished my PhD, I will miss the friendly community in the Cornell computer science department, especially the group of other Brown alumni and our monthly Brunonian lunches."
Apr, 2021
Jennifer Steger serves as chief scientific officer of Nanodropper, Inc., a medical device company that she cofounded as a PhD student in pharmacology at the Univ. of Washington. She and her cofounders were named to the 2021 Forbes 30 Under 30 list in healthcare.
Oct, 2020
Love, Actually
A lit class examines love and desire through academic, intellectual, and deeply personal lenses.
Read More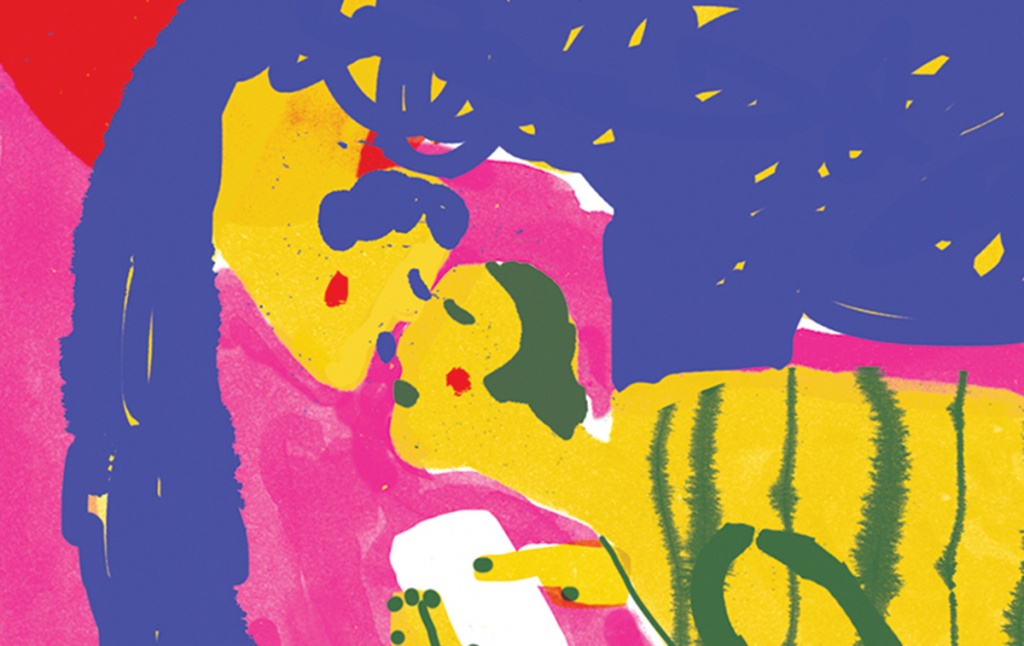 Oct, 2020
State of Play
This spring, Brown overhauled its athletics program. Varsity teams went club and vice versa, protests and lawsuits ensued, and some teams were reinstated.
Read More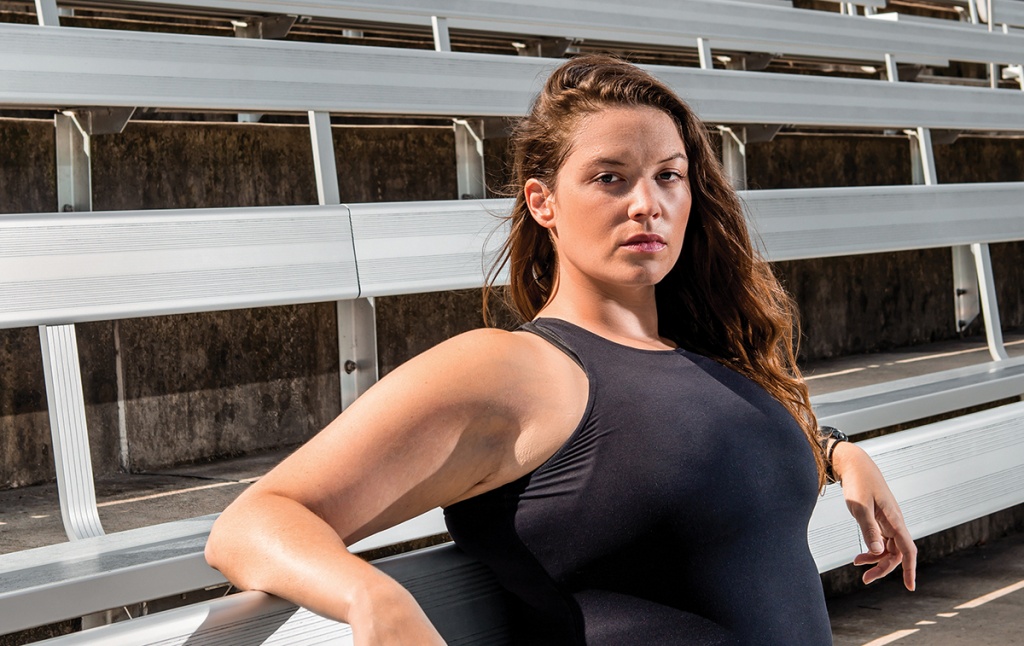 Aug, 2020
Seamus Kirst's first children's book, Papa, Daddy, and Riley, was published on May 5 by Magination Press.
Aug, 2020
Super Bowl
Breakfast cereal for the 21st century
Read More
Apr, 2020
Ivy Alphonse-Crean and Jared Crean '13, '14 MAT, are thrilled to welcome their son Wesley into the world.
Wesley Anthony Alphonse Crean was born on Nov. 30, 2019.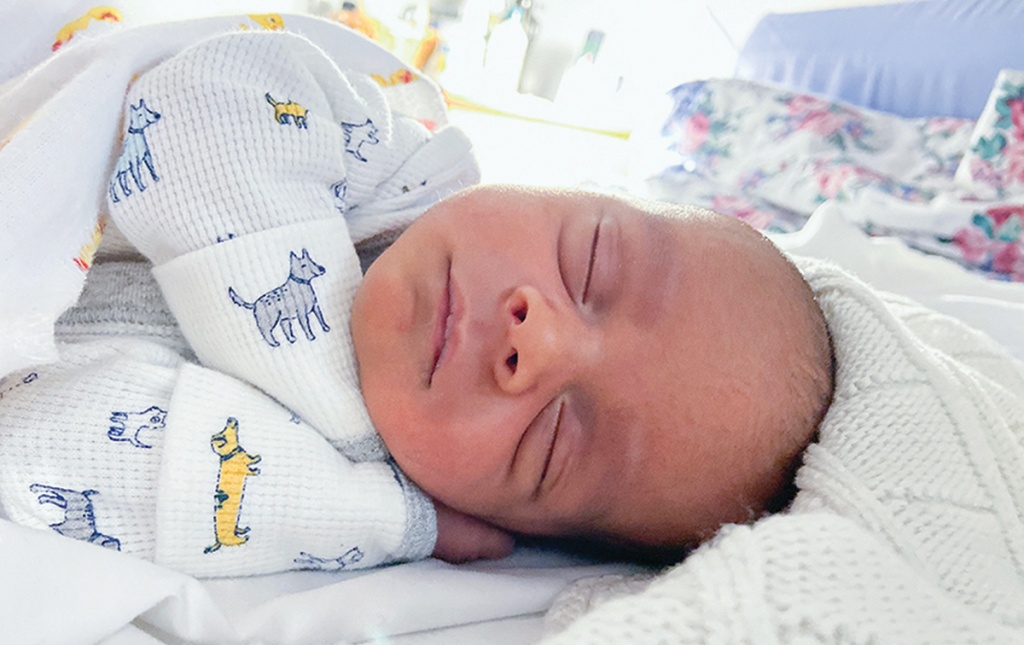 Apr, 2020
Chelsea Walters and Justin Batcheller were married on June 16 at 320 Guest Ranch in Big Sky, Montana. The couple met at the Grad Center Bar during Spring Weekend in 2013. Currently, Justin is studying dentistry at UPenn and Chelsea is a general dentist. They live in the Philadelphia area. Fellow Brunonians in attendance were Clay Aldern, Moss Amer, Phil Bartel '14, Annette Lopez '14, Celi Khanyile-Lynch, Hannah Miles, Logan Mutz, Jeremiah Oteh, Jake Price '14 ScMIMEE, Joey Resnick, and Sidney Scott.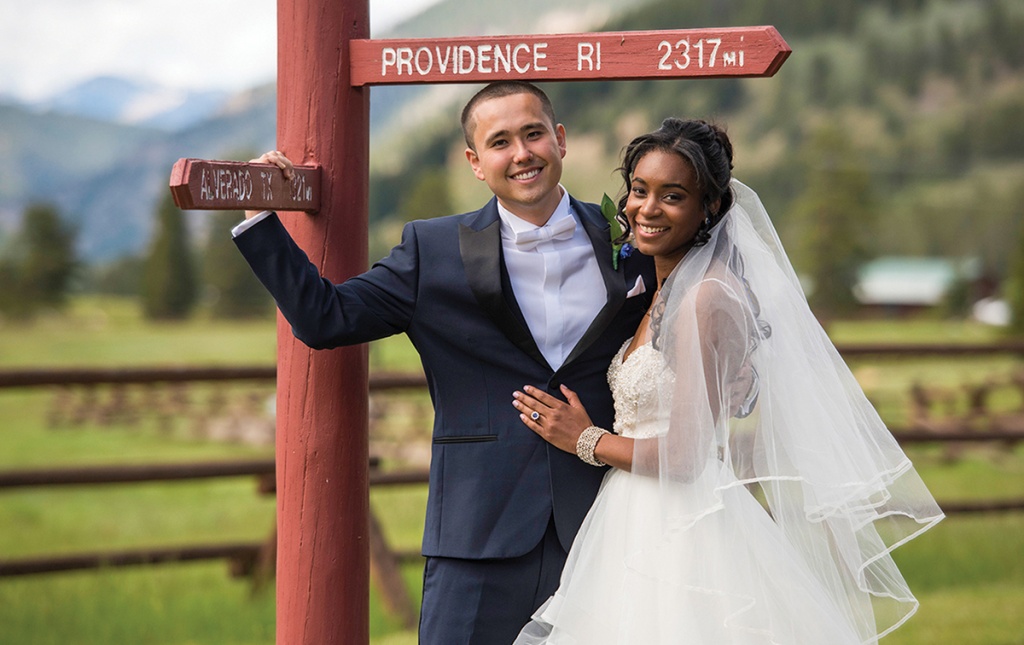 Apr, 2020
Funny Girls
The Rib launches women into comedy careers
Read More
Apr, 2020
Katya Potkin married Bart Stein '09 on June 29, 2019, in Park City, Utah. The wedding was officiated by Max Potkin and the wedding party included Ben Bernstein '09, Alexandra Grieb '17 MD, Catherine Gross, Emma Ramadan, and Tom Trudeau '09.
Jan, 2020
Laura Curlin and Matt Nichols were married on Sept. 7 in San Francisco. The couple met during orientation at Brown in 2009 and got engaged on campus at their five-year reunion. They celebrated their nuptials with many friends from the class of 2013, exactly ten years after the day they met.
Jan, 2020
Word of Mouth
There are no recipes at King, in Manhattan's SoHo. "Everything is verbal in the kitchen," says Clare de Boer '12.
Read More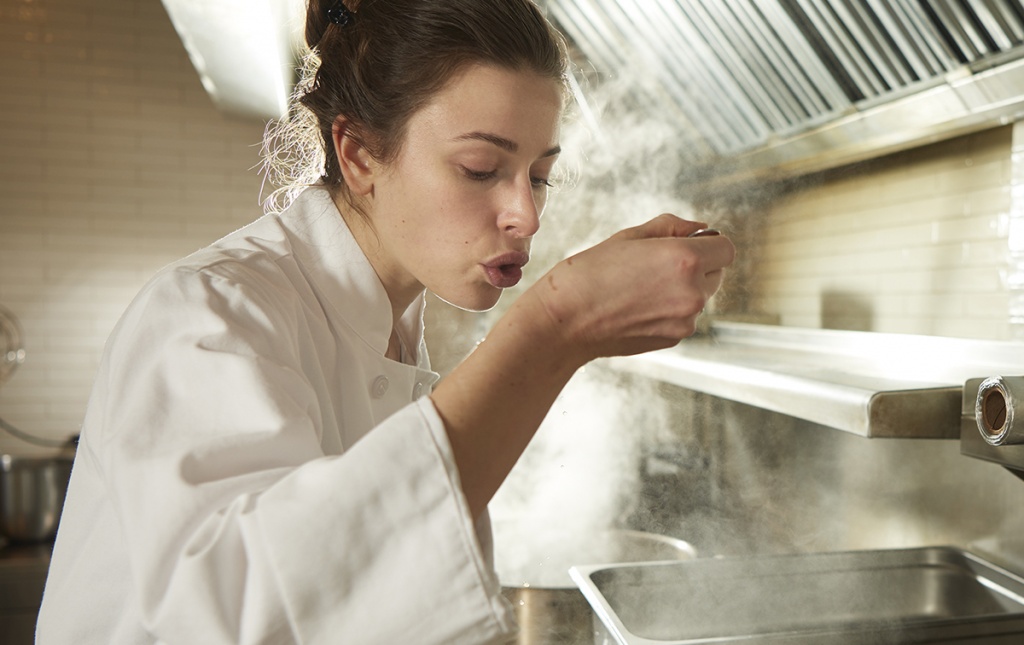 Nov, 2019
Olga Rocha and Peter Vail were married on Aug. 3 at Grace Episcopal Church in downtown Providence. Molly Lao officiated the nuptials with Stephen Albright, Brittany Fidalgo, Anthony Rivera '14 and Zach Sosa serving in the bridal party. Fellow Brunonians Mahalia Clark '15; Mariah Lohse '14; Annam Nguyen '12,'13 ScM; Grace Palmer; Brian Sokolow; and David Storch were also in attendance.

Sep, 2019
Abby Colella married Dan Davidson '11 and the following people were in attendance: father of the bride, Jay Colella '79; man of honor, James Anglin Flynn '11; aunt of the bride, Kim Colella DeMagistris '81; Matthew Aks '11; Michael Bleicher '11; Skylar Fox '15; Jenny Gorelick '14; Natan Last '12; Kelly Mallahan '11; Jessie Medofer '13; Kate Monks '13; Meredith Mosbacher '11; Luke Rohde '11; Sam Schmerler '11; Christiana Stephenson '11; Adam Wyron '13; and Leandro Zaneti '12.
Sep, 2019
Nancy Harris writes: "My husband, Brad Parsons '76, and I enjoyed seeing our youngest son Colby Parsons '19 graduate. He joins his older brothers, Spencer Parsons '13 and Cameron Parsons '14. With all the boys living in different cities in the coming years, we can now happily look forward to seeing them at the many Brown reunions ahead."
Jul, 2019
Ishaan Sethi has been named to the Forbes Asia 30 Under 30 2019 list under the Media, Marketing, and Advertising category for his work on the Delta App, India's first and only homegrown LGBTQ+ app, and PropheSee, an analytics software service.
May, 2019
Edward Tremel married Amelia Hall (Georgetown '13) in June 2018, in her hometown of Natchitoches, Louisiana. Edward writes: "We met at Cornell, where we're both graduate students. I'm working on a PhD in computer science while she is pursuing one in English. Matthew Milano, who coincidentally is also getting a PhD in computer science at Cornell, was my best man and my friend Zach Kahn was in attendance."
May, 2019
Nicole Taykhman married Scott Ferrara at the Brooklyn Botanic Garden on Oct. 21, 2018. Groomsman Justin Satriano '10, '15 ScM, and bridesmaids Bruktaweit Addis and Lakshmi Madhavan stood alongside them. They were thrilled to be joined by guests Katie Meyers Satriano '10, Jeremy Feigenbaum, Elena Albright, Michael Sunshine '11 ScM, Kelly Devlin, Danielle Dahan, Dara Goldberg, Cailey Bromer, Danielle Candelora, Katie O'Brien, Matthew Becker '13, Evan Carmouche, Aaron Zick, Jeremy Noah, Jacob Kopf, Osmar Olivo, Wendy Castillo, Drew Marano, Celina Pedrosa, and Felipe Umana. Several of the guests lived with the bride throughout college and studied abroad with her in the Brown in France program in the Fall of 2009.
May, 2019
4 Pulitzers!
A professor emeritus and 3 alumni take the top honor
Read More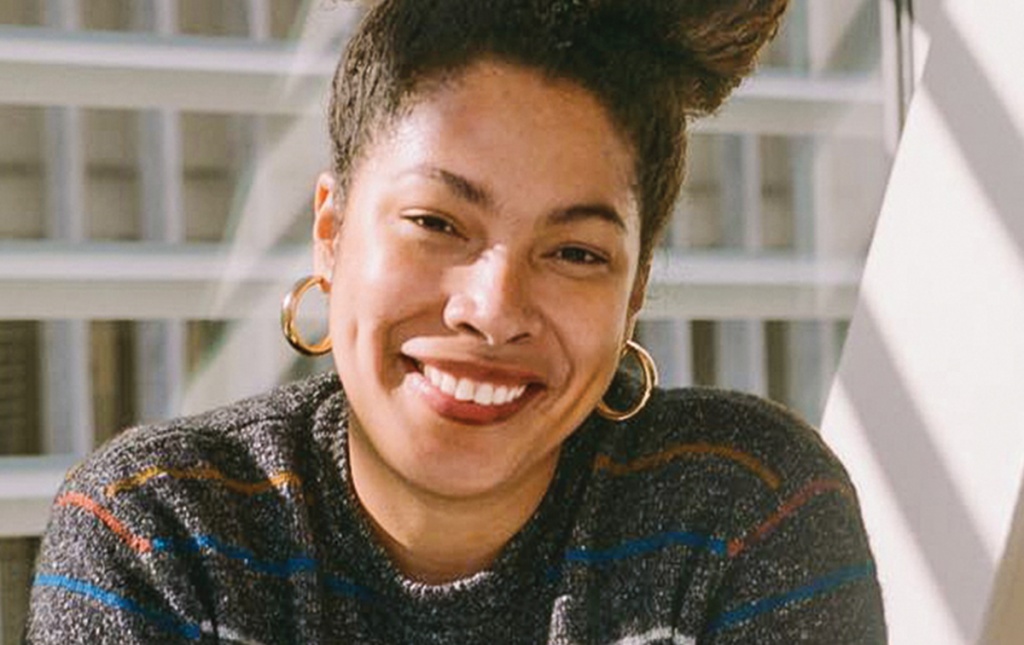 Mar, 2019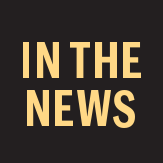 The 2019 Forbes 30 Under 30 featuring the brightest young entrepreneurs, innovators, and game changers of the year in 20 different industries included: Claire DeBoer '12, partner of New York City's King Restaurant; Trang Duong '18, cofounder of Penta; Amelia Friedman '14, cofounder of Hatch Apps; Dakota Gruener '11, executive director of ID2020; Ross Harrow '11, cofounder of Flour Shop; Jessica Liu '13, engineering manager at Figma; Melanie Masarin '12, head of retail and offline experiences at Glossier; Alex Morse '11, mayor of Holyoke, Mass.; Viet Nguyen '17, cofounder of EdMobilizer; and Alexander Salter '12, an MD-PhD candidate at the Fred Hutchinson Cancer Research Center, who is studying T-cells.
Mar, 2019
Ivy Alphonse-Leja and Jared Crean '13 were married in November in Boston. The couple was thrilled to have several Brown grads in attendance at their wedding.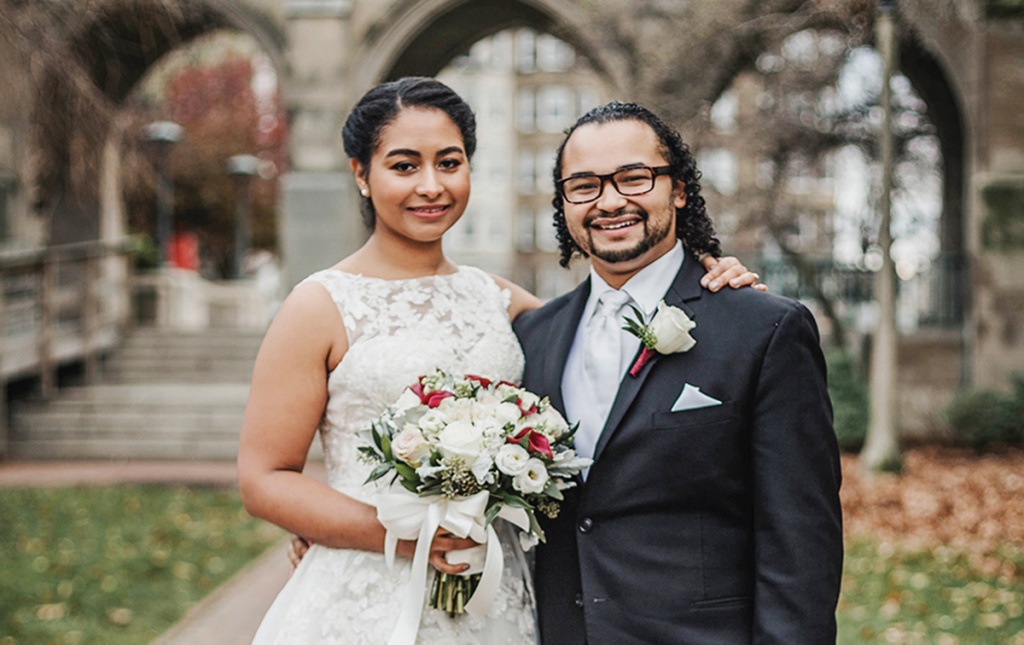 Mar, 2019
Elena Thornton Kissel's daughter Lucy Kissel '13 married Evan Altman '13 on Aug. 24 in Newport, R.I.
Nov, 2018
Karina Manalo '13 and Maxwell Wernecke were married on May 27 at the Milwaukee Art Museum. Joining them were Mae Cadao '13; Michael Randolph '13; Iriff Ulep '13; Ellen Wernecke '06 and her husband, Dan Mortenson '04; and Jeff Wilke '13. The couple lives in Evanston, Ill., where they both attend the Kellogg School of Management.
Nov, 2018
Annie Matusewicz '11 and Max Montgelas celebrated their marriage in Warren, Conn. In attendance were Kiana Alzate '10, Alexa Baggio '09, Sam Baker '11, Dominique Ferraro '11, Moira Gallagher '10, Justin Klee '13, Andrea Bonilla Munoz '10, Jennifer Randall '11, Meaghan Caulfield Sandtorv '10, Olga Usyk '09, and Sheila Walsh '01. Annie manages responsible investment products at Eaton Vance, while Max leads the engineering and product teams at a home renovation startup, Renoviso.
Nov, 2018
Joy Chua-Schwartz '10 writes: "My husband, Corey Schwartz '11, and I got married in Big Sur, California, in June, with a spectacular showing of Brown alums. Our wedding was officiated by Graham Rogers '11, and among the wedding party were Cristina Botero '10, Anne Francois-Poncet '10, Jordana Fribourg '10, and Thea Jacinto Ugarte (RISD '10). Alumni in attendance included Alexis Anselin '10, Sam Arnow '13, Lena Gaviria '12, George George '10, Frannie Hannan '10, Isabelle Lubin '16, Max Lubin '12, Melanie Masarin '12, Cyrus Mojdehi '13, Isabella Morton '10, Isabel Lopez Polanco '10, Marie Poyet '10, Jillian Ressler '10, Mohammad Saigol '11, Danielle Sheridan '10, Adriana Urruela '10, and Sibel Yalman '10. It was a spectacular day and we couldn't be more grateful to Brown for being the place where we met."
Sep, 2018
On the Neural Frontier
Mapping the body's most complex organ in surprising new ways.
Read More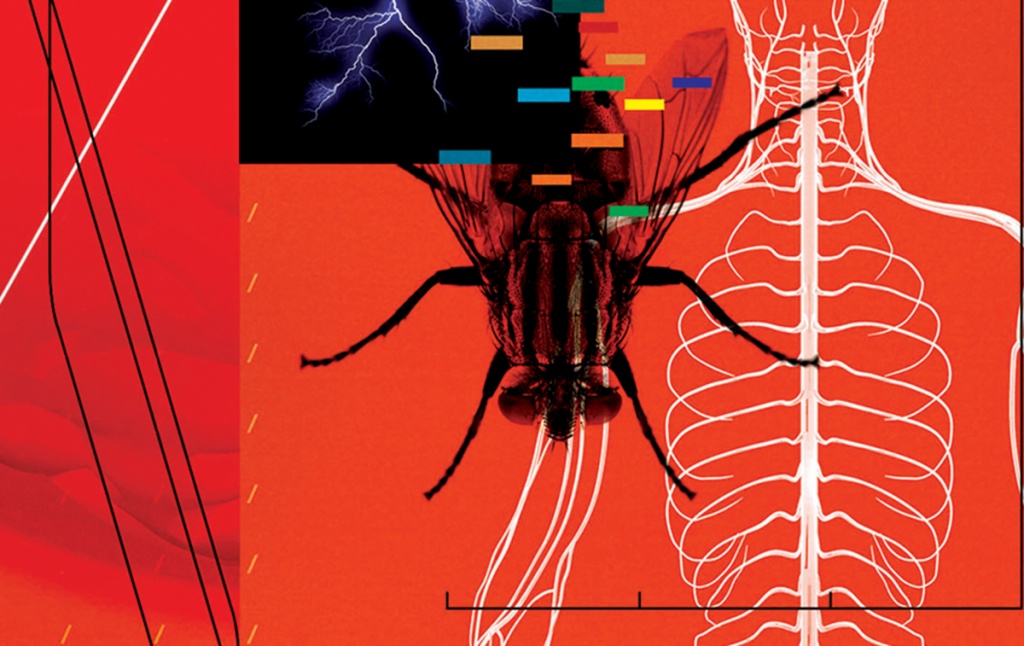 Sep, 2018
Caitrin Watson married Bradley Burns on July 7. They met in the summer of 2010 on the Brown campus and now live together in Brooklyn, N.Y. Caitrin graduated from the first cohort of the Brown-RISD dual degree program with an AB in Environmental Studies (Brown) and a B.F.A. in Apparel Design (RISD) and is currently the senior coordinator of fabric systems & sustainability for luxury fashion brand Lafayette 148 New York. Brad rowed all four years onmen's varsity crew, graduated with an AB in business, entrepreneurship, and organizations, and worked for a Boston consulting group before accepting a position at Google. The two are excited for this next chapter in their lives.
Sep, 2018
Morris Schwartz's granddaughter, Adeline Schwartz, joined the class of 2022. Other alumni family members are Abraham Schwartz '41, Elaine Revkin Rakatansky '65, Barbara Revkin '70, and Rebecca Haumann '13.
Jul, 2018
Lissette Jimenez and Peter Wilmot '12 were married on Mar. 24 in Berkeley, Calif. Peter and Lissette were given away by family members who are also Brown alums; Thomas Wilmot '77 (Peter's dad) and Aaron Jimenez '09 (Lissette's brother).
Jul, 2018
Thomas Wilmot (see Lissette Jimenez '13).
Jul, 2018
Shawn Sunil Verma '18 MD graduated from Brown University's Warren Alpert Medical School on the same weekend as his fifth-year undergraduate reunion. Shawn will head back home to upstate New York to begin his psychiatry clinical residency training. Outside of medicine, he stays interested in environmentalism and the proposed link between a greater mental orientation toward ​eco-psychology and novel psychedelic therapeutics. He has enjoyed pursuing good health through fitness, especially playing squash. He had the good fortune of spending five weeks in Hawaii this past January and February doing a medical school rotation at the Queen's Medical Center in Honolulu and in his free time exploring Hawaii.
Apr, 2018
At Sundance
Among the 16 films in the U.S. Dramatic Competition held at the Sundance Film Festival in January, three were written and/or directed by alums.
Read More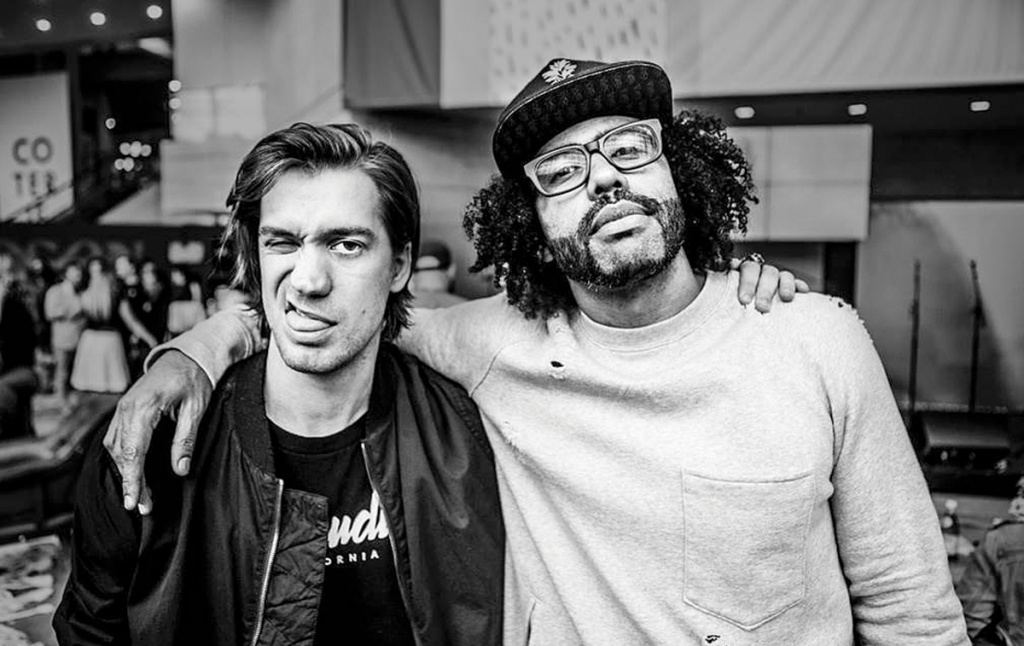 Apr, 2018
Lily Gildor and Seamus Kirst launched their podcast, Mental Health Hangouts, which features interviews with young people about mental illness, mental health treatment, addiction, and related issues. Guests have included Gabe Gonzalez, Deepali Gupta '12, Jack Sullivan, and Sam Levison '14. The podcast is available on iTunes and at www.mentalhealthhangouts.com.
Apr, 2018
Kimberly Dickinson '14 MPH, '14 MD, and Ross Beckman '13 MD announce their Aug. 26 wedding at the Evergreen Museum and Library in Baltimore. Anabel Agloro, Rebecca Binder, Emily Eng, Heather Jones '14 MD, Rachel Marano '14 MD, Emma Reitman, and Leona Rosenblum were bridesmaids. Chris Mardy, Adam Margolius, Will Packer, Aaron Small, Brett Weinstock, and Ben Wolpaw were groomsmen. Other alumni in attendance included Neishay Ayub '14 MD, Jeff Bayne, Ellen Loudermilk Cone '10, Eugene Cone '13 MD, Brad Cotter '13 MD, Paul Cotter, Josh Drago, Julia Goldner '11, Mark Hepokoski '13, Shreyus Kulkarni '14 MD, Ijeoma Njaka, Laura Mercurio Ouellette '14 MD, James Simmons '13 MD, Shannon Oppenheim Simmons '09,'13 MD, Devin Smith '13 MD, Pamela Escobar Smith '13 MD, Ina Soh '13 MD, Adam Vasconcellos '07, '11 MD, Mansi Vasconcellos '10,'14 MD, and Lauren Vitkus. The couple works at Johns Hopkins Hospital, where Kimberly is a pediatric pulmonary fellow and Ross is completing his residency in general surgery.
Apr, 2018
The Science of Silence
Meditation and mindfulness meet neuroscience in a young academic concentration.
Read More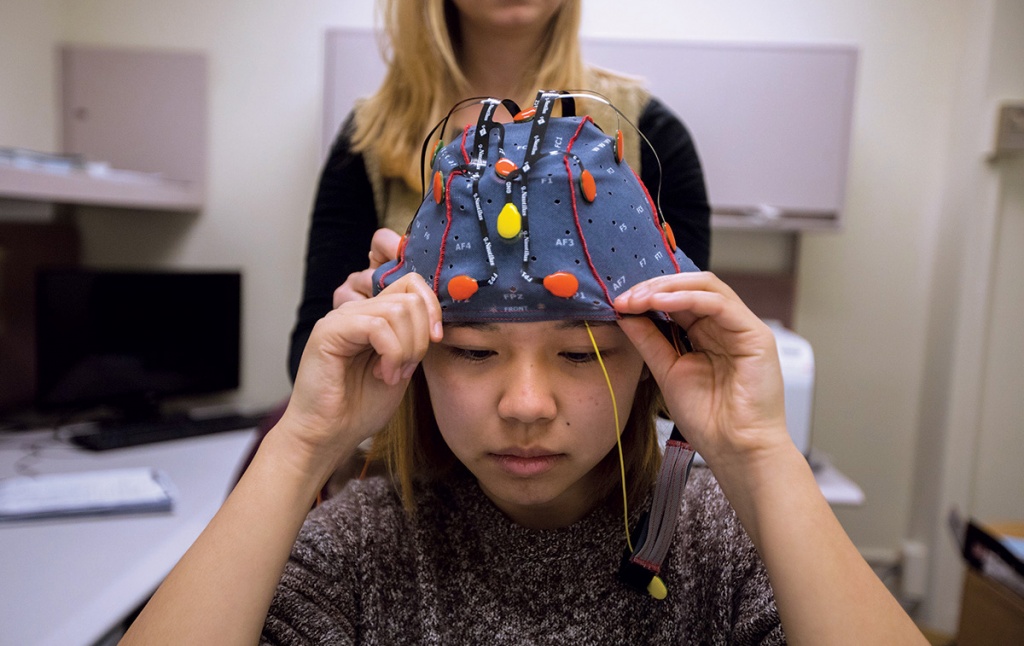 Jan, 2018
Jacob Klapholz and Natalie Kleeman were married on Sept. 9 in Lake Forest, Ill. The two started dating their freshman year and became engaged on the College Green in March 2016. Matt Block, Rachel Borders, Zach Greenberg, Eric Greenstein, and Zal Shroff '14 were in the wedding party. In attendance were Maria Acabado, Heidi Alpert, Adam Bear, Sarah Beresford, Max Godnick, Jessie Hornig, Jaime Jimenez, Justin Klee, Justine Palefsky, Ben Peipert, Tiare Pimentel, Tom Shaw, Colby Smith, Sam Phelps, Alex Seoh, Travis Spangler, and Michael Spector.
Class Notes from the November/December 2017 Issue
Send your news to the BAM at alumni_magazine@brown.edu.
Seamus Kirst published his memoir, Shitfaced: Musings of a Former Drunk, on Feb. 2.
Mary Laski '14 AM and John S. Warren '14 AM were married on July 2, in Brooklyn, N.Y. Both lived in Hope College their freshman year. Attendees included Casey Alexander; Sinnjinn Bucknell '09,'14 AM; John Paul Bui '12; Rachel Eggleston '15 AM; Mike Kelley; Carrie Napolitano; Elsa Obus; Sam Rubinroit '14; Will Ruehle; Angell Shi; Robert Stefani '10; Lee Stevens '12, and Thai-Son Vu '14.
Ben LeVeque '14 ScM (see Doug Sisk '72).
Rebecca Rast writes: "After moving back to my hometown of Lancaster, Pennsylvania, a year and a half ago, I got married to my partner of eight years. Now I'm launching into a whole new adventure as a campaign manager for Jess King, a progressive working mom running for congress in Pennsylvania's 16th district."
Hannah Sisk '13 (see Doug Sisk '72).
Class Notes from the September/October 2017 Issue
Ryo Tulman and Noni Wang were married on Apr. 22 at the historic Hotel Sorrento in Seattle. Alumni in attendance included Charlie Hyman '12, Danny Hyman '11, Molly Lao, Tayler Schwartz '17 MD, and Eliot Tang-Smith.
Class Notes from the July/August 2017 Issue
Antonia Angress and Connor McManus were married in New Orleans on Apr. 8, 2017. The two met as juniors at a party at the Big Yellow House on Congdon Street. In attendance were Carrie Napolitano, Michael Pastore, Kshitij Lauria, Chase Culler, Lorraine Fei, Julie Chien '12, Erica Silverstein '14, Martin Menefee, Chris Baker '12, and Amanda Lee.
Class Notes from the May/June 2017 Issue
Gerald Carbone's book Brown & Sharpe and the Measure of American Manufacturing uses Brown as a recurrent theme. Gerald mentions Lucian Sharpe Jr.'s gift of the pipe organ in Wilson Hall; Sharpe House, where Lucian Sr. raised his six children before they gave the house to Brown; Rochambeau House, which Hank and Peggy Sharpe gave to Brown after his mother died; the Sharpe Refectory; and all the East Side campus landscaping that Mary Elizabeth Sharpe directed, some of which is still visible today. Professor Steve Lubar wrote the foreword.
Class Notes from the March/April 2017 Issue
Tessa Gobbo (see Janet Fox Elmore '70).
Class Notes from the January/February 2017 Issue
Jacob Klapholz proposed to Natalie Kleeman on Brown's College Green (also known as the main green) on Mar. 12. The couple will be married in Lake Bluff, Ill., in September 2017.
Karina Manalo (see Ellen Wernecke '06).
Lizzie Stanton played the lead role in a run of the Tennessee Williams play Confessional in October at the Southwark Playhouse in London.
Class Notes from the September/October 2016 Issue
Sheryl-vi Rico (see Kevin Hui '07).
Class Notes from the May/June 2015 Issue
James Golin (see Sanford Golin '51).
Class Notes from the May/June 2014 Issue
Joanna Lustig (see Irvin Lustig '83).

Joshua Moses (see Gena Cohen Moses '81).

Brian Sokolow (see Abby Jennis '79).
Class Notes from the March/April 2014 Issue
Evan W. Altman (see Sara Stavis Altman '82).
Clara Levy (see Richard A. Levy '66).
Class Notes from the January/February 2014 Issue
Zachary Greenberg (see Jeffrey Greenberg '78).

Daniel Kelley (see Lisa Van Dusen '76).

Zachary Silverstein (see Marc Silverstein '74).

Elizabeth Young (see Connie Jo Dickerson '71).
Obituaries
Oct, 2021
Tyler J. Cowman '13, of Kingston, Pa.; Apr. 24, from injuries sustained in an automobile accident. After graduating from Brown, he moved to Chicago and began a business career working for PNC Bank, Steelbrick, Salesforce, and Emelar. He moved back to Pennsylvania in February 2021 after accepting a position as a quote-to-cash architect for Neocol. He enjoyed touring the country and attending numerous music festivals to see his favorite band Dead & Company. Before his passing, he traveled to see the Northern Lights in Iceland and sunsets in Hawaii. He made friends wherever he went and shared laughs and conversations with people who crossed his path. He is survived by his parents, a sister, two brothers, and many family members.