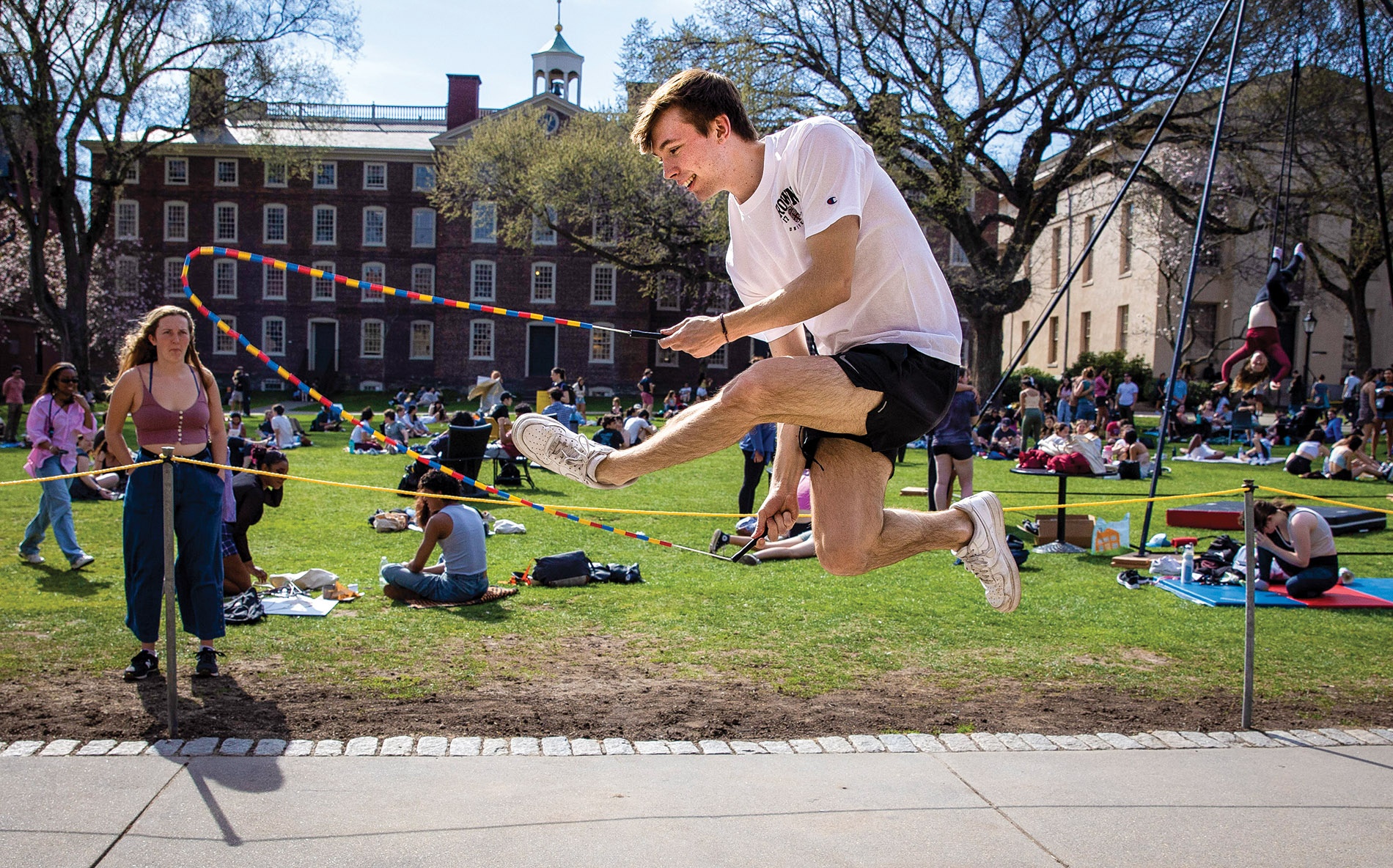 First Person
Jumping Rope
Five minutes with Connor Kraska '23
August 25th, 2023
I competed starting from when I was 10 years old, all the way through high school. I was planning on competing my freshman year here but COVID happened so I kind of retired. And then I started judging at these competitions, actually, and realized that I really wanted to try to make a comeback.
I only have two world championships under my belt—one of my good friends has probably like gosh, at least ten. A lot of younger faces, they don't really know who I am because when I left the sport they were like 11 or 12 and now they're in high school, graduating high school. And it killed me when I was talking to one of them a couple weeks ago. He was like, you just popped up out of nowhere, I had no idea who you were. And I was like, I popped up out of nowhere? You popped up out of nowhere! It was just so funny, and now the competitiveness is back again and I really want to do well. Gotta prove who I am again.
It's going into my 13th or 14th year of being involved with the sport. I don't think I can leave. I don't think I could just be like "did that," you know? I'm competing in the world championships this summer in Colorado Springs, so I'll get to see my friends from Japan and also Germany, the UK, Australia, South Korea, Brazil, so many different places.
I've started to appreciate the art of it more. Before, I would just make a routine and add a song on top of it if I made it to the finals. But some of the rule changes in the last couple of years have placed an emphasis on flow and aesthetics and choreographing to music, so I'm gonna choose my song first, and then choose my tricks, hit my tricks on the accent.
I have friends down in Orlando who have been making a living off professional jump roping. Right now I'm still wanting to find a full-time job. And then ideally if I can somehow relocate to Orlando and still do performing on the side, that would be the dream.