FAC
Jun, 2022
Excavating Joy
Martha Sharp Joukowsky's renowned field methods included a liberal dose of fun
Read More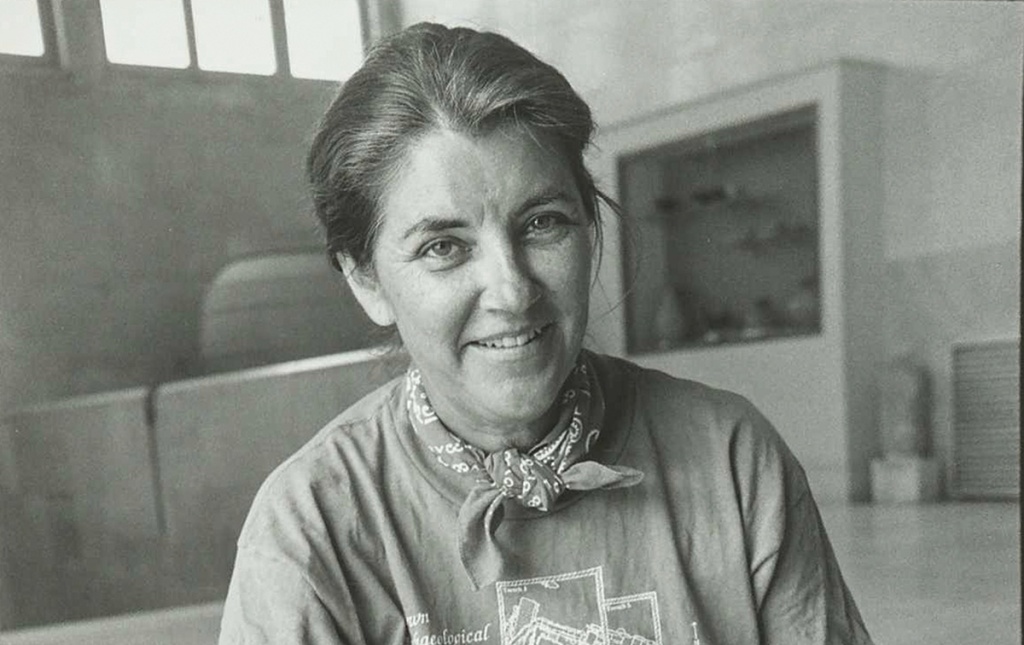 Apr, 2022
"That Changed Everything"
Professor Jim Barnhill founded the Theatre Arts department and helped launch Trinity Rep, Rites and Reason, and several acting careers
Read More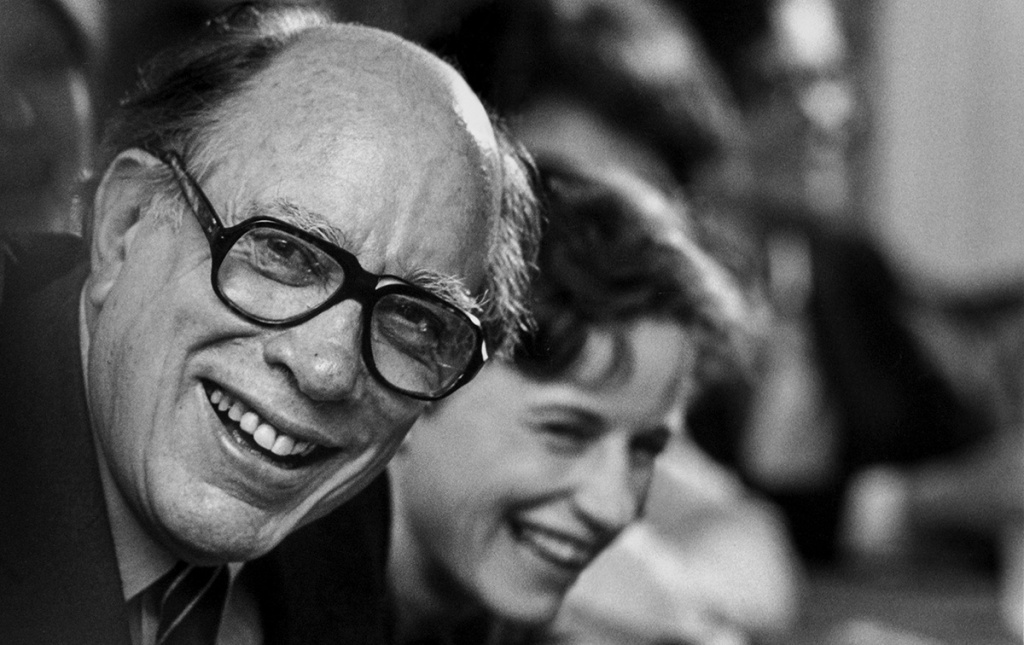 Oct, 2021
Education and Service
Celebrating the Swearer Center for Public Service
Read More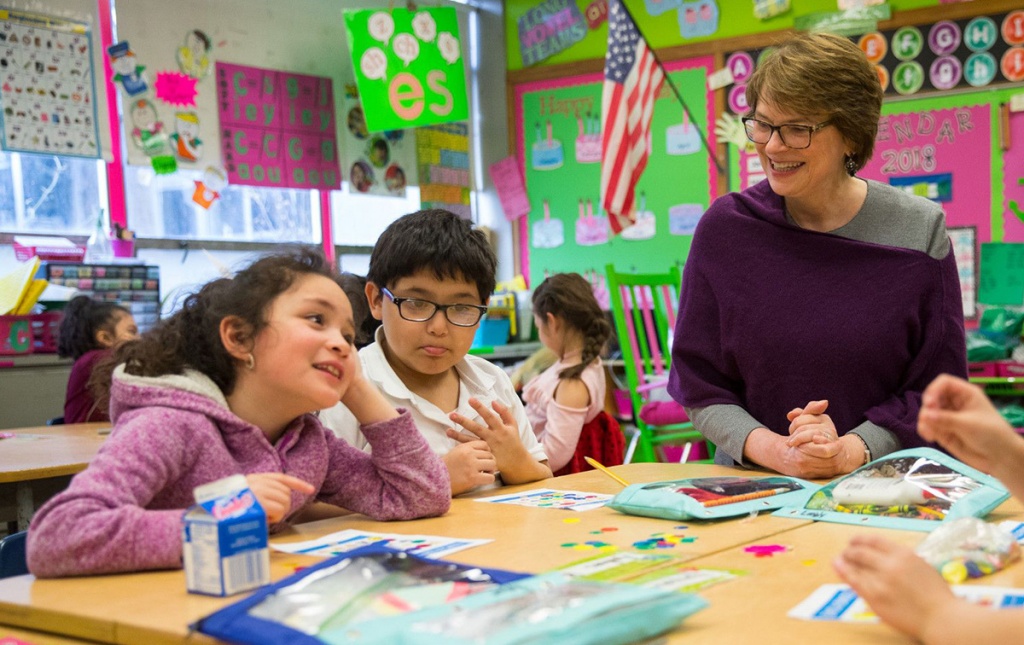 Oct, 2021
Can We End Alzheimer's?
Treatment, much less cure, has been elusive. Brown scientists are on the case.
Read More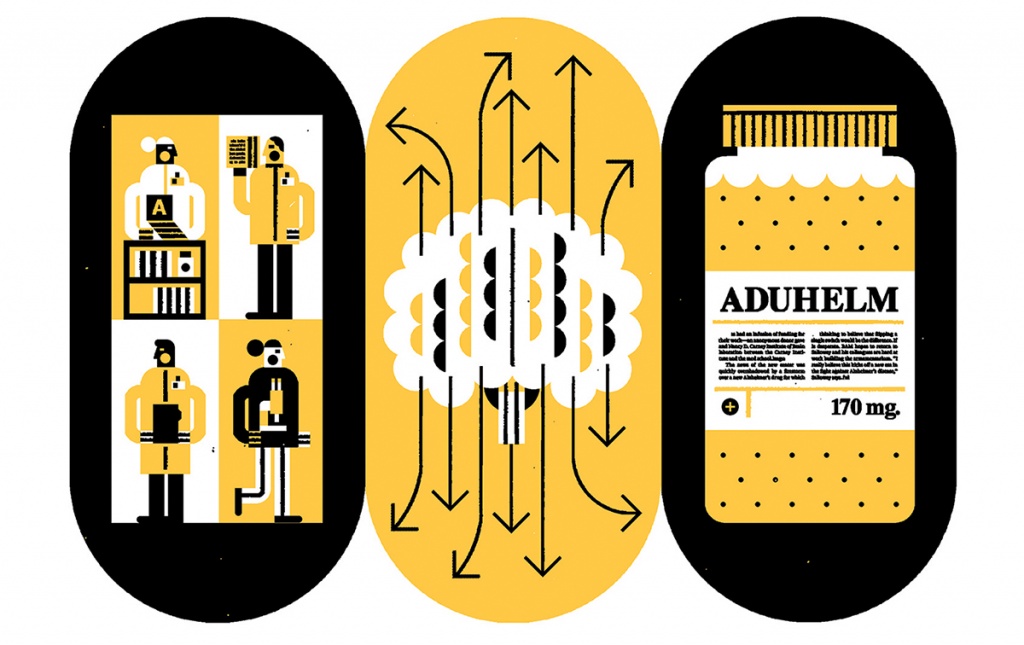 Jun, 2021
Archiving the African Diaspora
Anani Dzidzienyo's presence was healing; his scholarship, groundbreaking. You could say the same about the class created in his memory.
Read More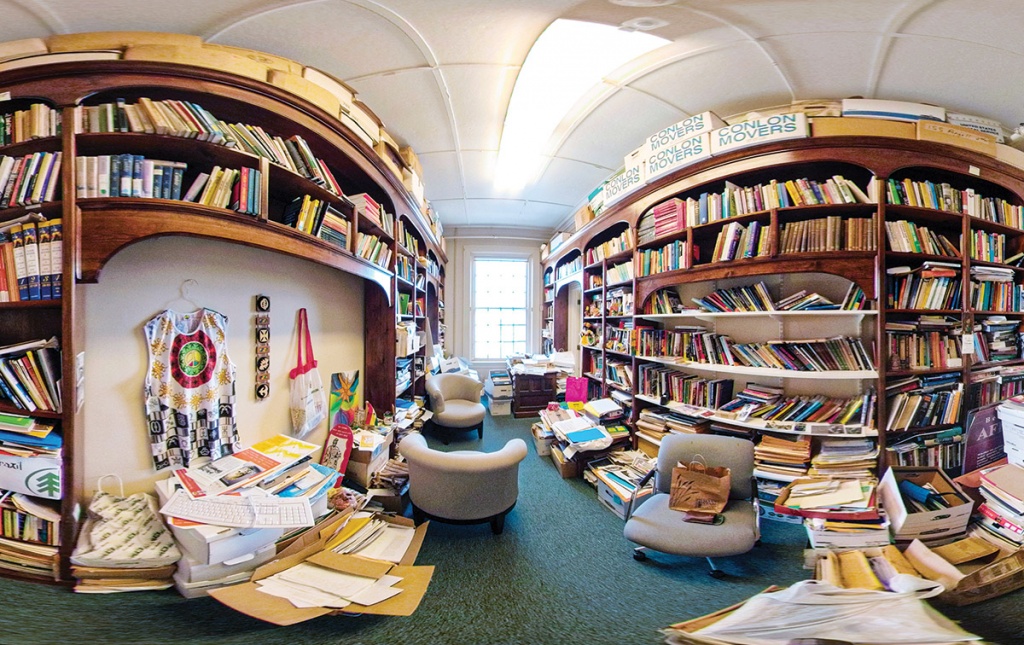 Jan, 2021
Capitalism on the Couch
A history course analyzes the social, political, and cultural underpinnings of our economic system.
Read More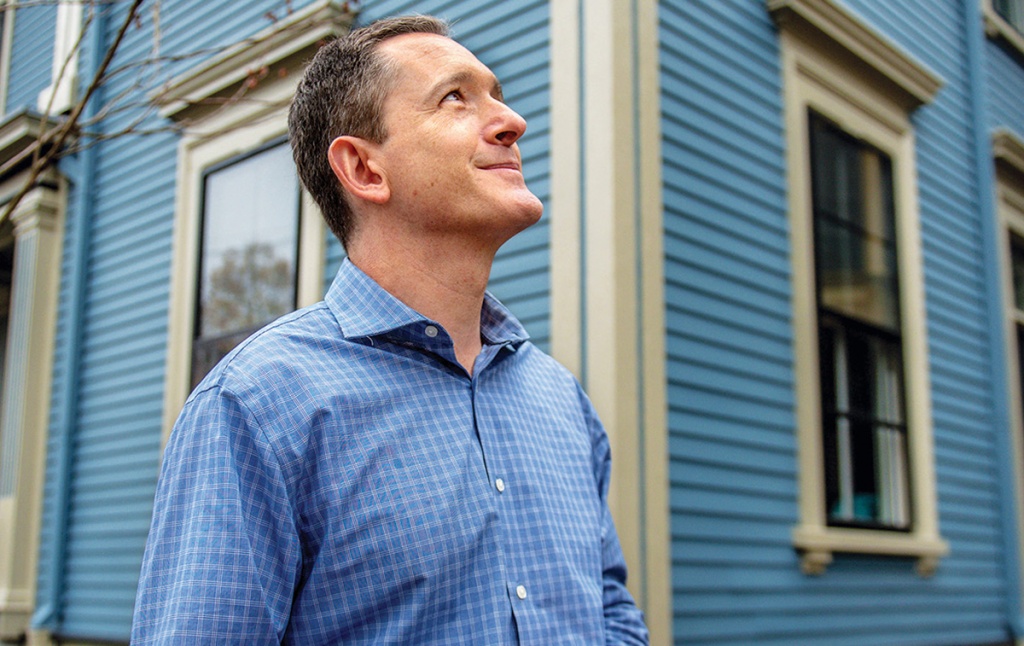 Jan, 2021
Everything Old Is New Again
Technology and new questions bring long-studied archaeological sites to life.
Read More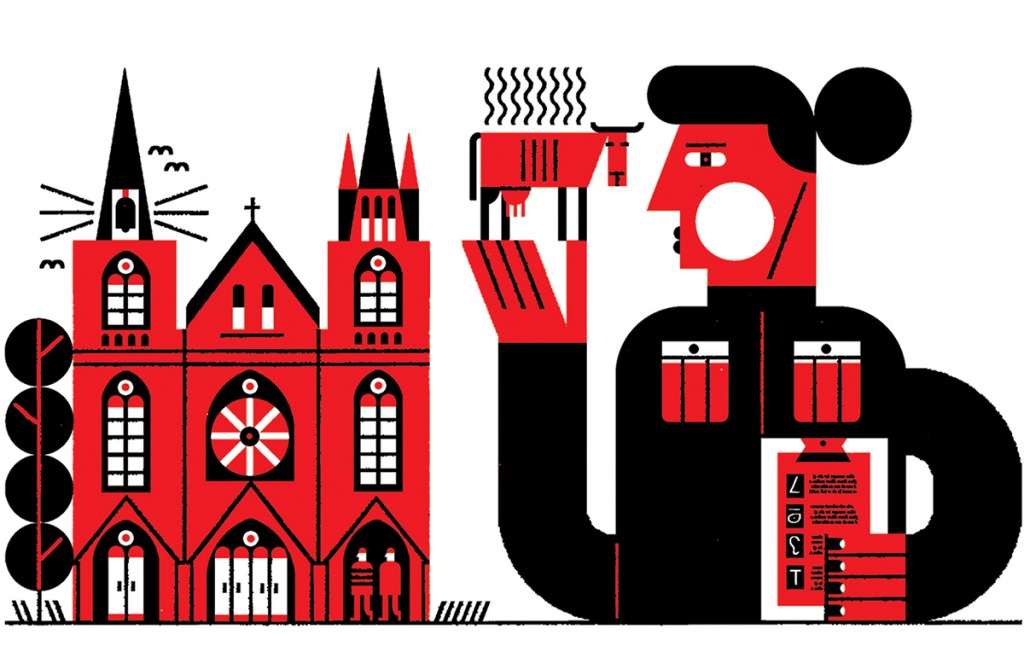 Jan, 2021
Created Equal
RBG's brilliant arguments in the fight for gender and racial equality.
Read More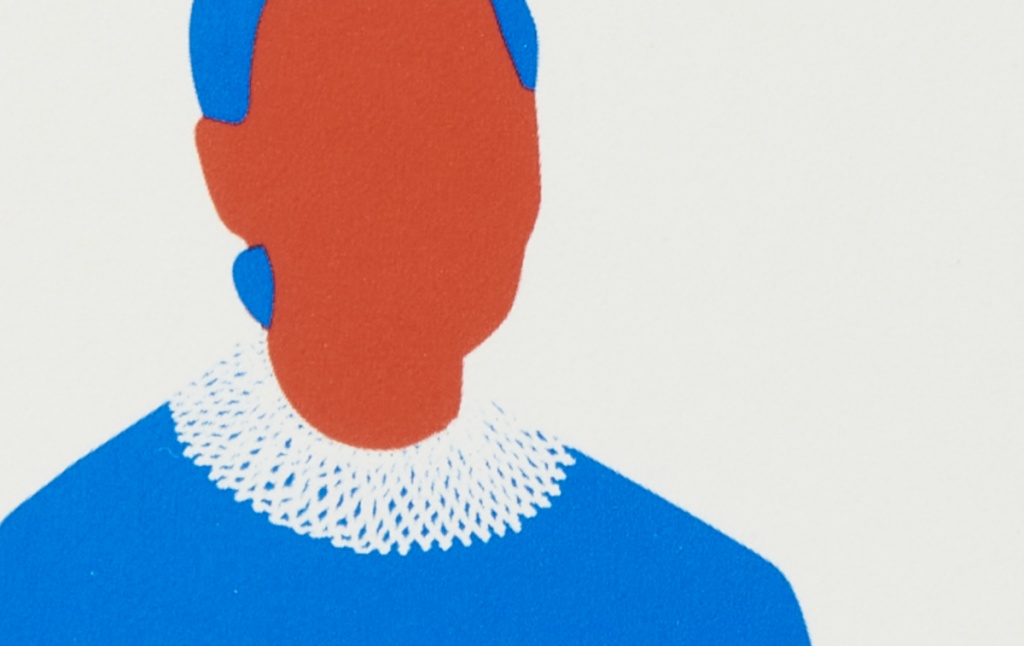 Sep, 2020
Joy and Determination
Women's gymnastics coach Jackie Court led the team through many victories.
Read More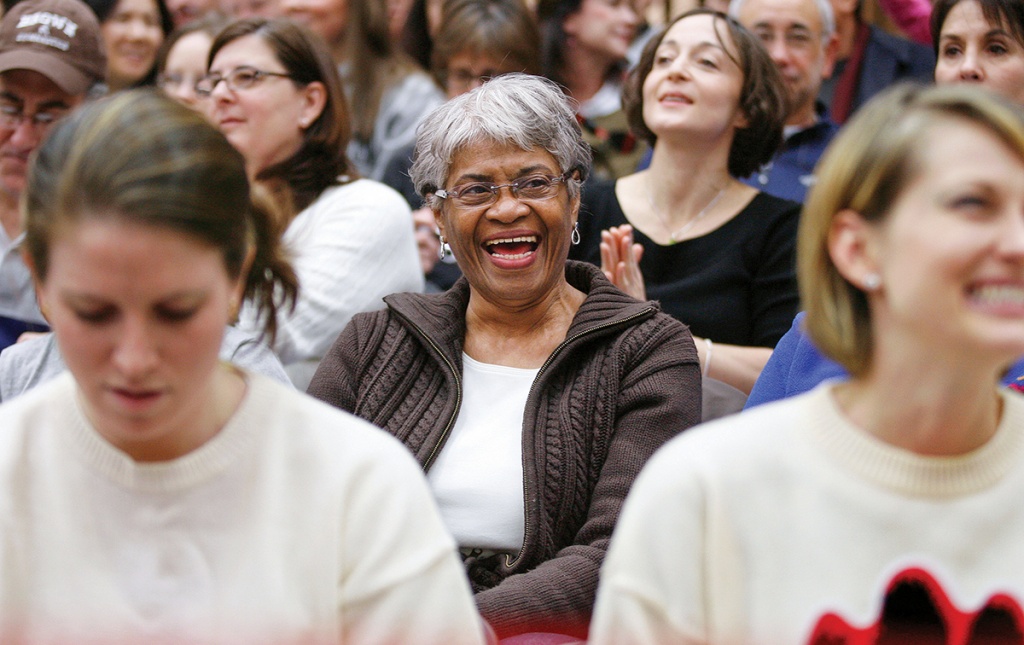 Mar, 2019
Brown physics professor and codirector of Brown's Presidential Scholars Program, Stephon Alexander '95 ScM, '97 ScM, '00 PhD, has been elected president of the National Society of Black Physicists. His research work focuses on the interface between cosmology and particle physics.
Obituaries
Apr, 2023
John H. More, of Washington, D.C.; Sept. 29. From 1969 to 1975, he was a professor of classics at Brown. His research focused on slavery and guilds in ancient Rome. He spent the 1974-75 academic year at the Intercollegiate Center for Classical Studies in Rome and visited ruins in Italy, Greece, and Tunisia. After receiving his law degree in 1979 from Harvard Law School, he worked for several firms in Washington, D.C., specializing in corporate, international, banking, and environmental law. He later started his own firm. After retiring from the practice of law, he devoted his time and energy to organizations that shared his passions for social justice, human rights, and the environment. He was a cofounder of the Washington Interfaith Network, a multi-racial, multi-faith, district-wide citizens' power organization, rooted in local congregations. He enjoyed spending summers on Cushing Island in Maine, sailing, traveling, and attending the Shakespeare Theater. He is survived by his wife, Livezey; two children and their spouses; four grandchildren; and a brother.
Apr, 2023
Ferdinand T. Jones, of Providence; Sept. 10, after contracting pneumonia. He was professor emeritus of psychology at Brown. After graduating from Drew University and serving in the U.S. Army, he earned his PhD from the University of Vienna. He then returned to the New York area, playing an active part in the community mental health movement in the 1960s and taking a variety of positions that bridged social justice and psychological concerns. In 1968 he joined the faculty at Sarah Lawrence College and in 1972 he accepted a position at Brown, dividing his time between teaching in the psychology department and doing clinical work with students. He became director of Brown's Department of Psychological Services in 1980; he retired from that position in 1992 and focused on his teaching role in psychology, developing courses on cultural mistrust, the cultural context of psychotherapy, and human resilience. In the Warren Alpert School of Medicine, he established seminars on minority issues for clinical psychology interns and postdoctoral fellows. He was coeditor—with his brother, Arthur C. Jones—of a volume of essays, The Triumph of the Soul: Cultural and Psychological Aspects of African-American Music. He was on the Board of Trustees of Women and Infants Hospital and the Board of Directors of the Center for Reconciliation RI. He served as president of the American Orthopsychiatric Association from 1989 to 1990. He was a visiting professor at several universities, including Oberlin College, Sarah Lawrence College, the University of Cape Town, South Africa, and the University of Dar Es Salaam, Tanzania. He is survived by two daughters, a granddaughter, two great-grandsons, and a brother.
Jan, 2023
Barbara Finegan Monahan, of Providence; May 11. After teaching Russian briefly at Cranston East High School (R.I.), she served as senior lecturer from 1968 to 1992 in the Brown University Slavic Department, where she inspired many of her students to pursue careers using the language skills she imparted so creatively. In 1991, she was awarded the Excellence in Teaching Award from the American Association of Teachers of Slavic and East European Languages. She was the author of A Dictionary of Russian Gesture (1983), an introduction and guide to the nonverbal component of the Russian language, and Russia's Children, Our Children (1996), an exposé of the incidences of childhood cancers around nuclear power stations in Russia and in the United States. She was best known to her students as "babushka," a classroom title she preferred to Professor Monahan. For decades, she challenged U.S. foreign and military policy from letter writing to street protesting. She also remained active promoting equality and equal access to healthcare and other human needs services.
Jan, 2023
Philip Lieberman, of Providence; July 12. He began his academic career in 1967 at UConn. In 1974 he joined the faculty at Brown, where he taught until 2012. At Brown he explored phonetics and the evolution of language and human cognition, publishing eight books and more than 150 articles over six decades. His research consisted of pioneering phonetics experiments, studying the vocal tracts of newborn humans, and traveling to the Mount Everest base camp to study the effect of high altitude on climbers' cognitive abilities, part of a project to prepare future astronauts for a mission to Mars. He was an avid photographer and his work has been displayed in solo and group shows and is included in the RISD Museum collection. He and his wife traveled extensively and he contributed photographs to the travel books she authored. He was happiest hiking a mountain trail with his wife. He was a fellow of the American Association for Advancement of Science. He is survived by his wife, Marcia; two sons and daughters-in-law; three grandchildren; and a sister.
Aug, 2022
Geoffrey Ribbans, of Providence; Mar. 29. Before coming to Brown in 1978 as the newly appointed William R. Kenan Jr. Professor of Hispanic Studies, he taught at Belfast, St. Andrews, and Sheffield universities and was the Gilmour Professor of Spanish at Liverpool University for 15 years. He was a noted author of several books and numerous articles and taught and promoted Catalan language and culture. He was named to emeritus status in 1999. He is survived by a daughter, a son and daughter-in-law, a stepdaughter, and two grandsons.
Aug, 2022
Henry G. Magendantz, of Providence; Jan. 27. He was an obstetrician-gynecologist for Rhode Island Group Health Association and Harvard Pilgrim Health and later worked at OB/GYN Associates in Providence before entering private practice. He was a fertility specialist and an attending at Miriam Hospital and Women and Infants Hospital. He was also an emeritus clinical associate professor of obstetrics and gynecology at the Warren Alpert Medical School. He was a deacon at Central Congregational Church and a member of several organizations. He is survived by his wife, Kathy; four children and their spouses; nine grandchildren; and a sister.
Aug, 2022
Laura Durand, of Providence; Sept. 4, 2021, after a short illness. She was a professor emerita of French Literature. She was a graduate of Miami University (Ohio) and won a Fulbright grant to spend a year in Grenoble, France, studying French literature and earning a certificate in phonetics. She then attended Northwestern University for her master's degree and met her future husband. Together they spent a year in Japan during his military service before going together to the University of Michigan for their PhD studies. They moved to Providence in 1960 when her husband became a professor at Brown. She, too, became a professor at Brown despite pre-existing policies prohibiting spouses from being on the faculty. She was very active in protesting unfair treatment of women at the University and chaired a committee of the local chapter of the American Association of University Professors on the hiring of women at Brown. In addition to teaching, she served as an associate dean of the graduate school, department chair, and dean of special studies. She was a member of the Wednesday Club detailing group, enjoyed music, and was an avid reader. In retirement she played golf, learned to paint, sang in choirs, and traveled. Phi Beta Kappa. She is survived by her husband, Frank; sons David '83 and John '87; two daughters-in-law, including Kate
Hanley Durand '87; and three grandchildren, including Laura Durand '16.
Aug, 2022
Albert E. Dahlberg, of Providence; Mar. 1, of cerebrovascular disease. He devoted himself to scientific research, helping others, and enjoying his family. With a quick wit and a distinctively kind and quirky sense of humor, he enjoyed being with friends and colleagues from around the world. He particularly loved puns and spinning fanciful tales of his fictional collaborator George Q. Pennable, who was noteworthy for his "useless suggestions and pointless comments" but credited nonetheless in many of his publications. An avid Brown Bears football fan, he enjoyed attending their games and serving as a football recruiter and faculty advisor to the team for many years. A graduate of Haverford College, he received his MD and PhD from the University of Chicago. After completing a pediatric internship at the University of Chicago hospitals, he served during the Vietnam War from 1967 to 1970 in the Public Health Service at the National Institutes of Health (NIH) in Bethesda. While living in the Washington D.C. area, he and his wife marched in the White House vigil to protest the Vietnam War. They also joined the Society of Friends meeting and became lifelong Quakers. In 1970 they moved to Aarhus, Denmark, for two years while Al continued his research in biochemistry. In 1972 he received an appointment as an assistant professor of medical science at Brown. He became a full professor in 1982. During his academic career he was a visiting professor at University of Wisconsin-Madison; University of Copenhagen, Denmark; and University of New South Wales, Sydney, Australia. He received 43 years of uninterrupted funding from the NIH for his research, mostly focused on the structure and function of the prokaryotic ribosome. He coauthored two books, wrote chapters in 14 books, and published more than 120 academic journal articles on the topic of ribosomes. He served on several national and international scientific boards, the faculty executive committee at Brown, and with several local nonprofits. He was also the medical director of Beech Tree Laboratory, a founder of Milkhaus Laboratory, and on the board of directors at the Monroe Institute in Virginia. He is survived by his wife, Pamela; three children; two daughters-in-law; six grandchildren; a sister; and a brother.
Jun, 2022
Walter R. Thayer Jr., of Riverside, R.I.; Jan. 8. He graduated from Tufts University Medical School and became known as one of the nation's leading experts on Crohn's and other gastrointestinal diseases. He served as head of the gastroenterology department at Brown's Warren Alpert Medical School and chief of gastroenterology at Rhode Island Hospital, positions he held for 30 years. Upon his retirement in 2004, he was proud to cut the ribbon at the Walter R. Thayer Inflammatory Bowel Disease Laboratory at Rhode Island Hospital. He was awarded the distinguished clinician award by the American Gastroenterology Association and the humanitarian of the year award by Rhode Island and New England chapters of the Crohn's & Colitis Foundation of America. He was also the recipient of the W.W. Keene Award from the Brown Medical Alumni Association. He conducted significant research into the causes of and treatment for Crohn's disease and ulcerative colitis. He trained numerous doctors with an emphasis on recruitment and support of doctors of color. In retirement, he volunteered at the Providence Veterans Affairs Medical Center and mentored Brown medical students. He was recognized as teacher of the year in 2016 by Brown's Medical School. He also volunteered at the Rhode Island Hospital GI clinic. He survived a small plane crash in Canada while providing medical care to Indigenous people and delivering babies as part of the Grenfell Mission; ran from a grizzly bear in Alaska; and broke his leg while descending Carter Dome on Mount Washington. He was passionate about preservation and served on the Pomham Rocks Lighthouse Committee; he was also an active member of the Rhode Island Wildflower Society, subsequently earning a botany degree from URI. An avid swimmer, he swam in the seven seas and five oceans and traveled six continents. He also was a cyclist who participated in century bike rides throughout the U.S. He is survived by a daughter and son-in-law, a son and daughter-in-law, four grandchildren, three great-grandchildren, a sister and brother-in-law, and several nieces and nephews.
Jun, 2022
Harold Wanebo, of Bristol, R.I.; Nov. 27. He was emeritus professor of surgery in the surgical oncology section at Roger Williams Medical Center. After receiving his medical degree from the University of Colorado Denver School of Medicine in 1961, he interned at Cornell and served his residency at UC San Francisco and at Memorial Sloan Kettering Cancer Center, where he trained in tumor immunology. He served in the U.S. Army during the Vietnam War and earned the Bronze Star and Army Commendation Medal with Valor. He was affiliated with numerous professional organizations and authored more than 290 peer reviewed articles. He was a professor of surgery and director of surgical oncology at Brown. He founded his own lab, Chemo Enhanced, where he enjoyed working on cancer research. He was the recipient of awards and commendations and Roger Williams Medical Center endowed a chair in his name. He is survived by his wife, Claire; three children and their spouses; seven grandchildren; and three brothers.
Jun, 2022
John R. Coleman, of Providence, R.I.; Dec. 14. He researched and taught molecular and cellular biology at Brown. He was a participant in the Tougaloo-Brown Partnership and joined in numerous other initiatives to expand opportunities to people otherwise excluded. He is survived by his wife, Annette; three children; two grandchildren; and a sister.
Apr, 2022
Edelgard B. Morse, of Providence; Sept. 13. She attended the University of Cologne, where she received her PhD and met her future husband. Soon after moving to the U.S. she accepted a post-doctoral position at Wesleyan University. Later she led the chemistry department at the University of Connecticut, then became an assistant professor at Northwestern University. She spent many years volunteering in the Providence public schools and was a docent at RISD before becoming a senior lecturer in chemistry at Brown from 1977 to 2005. She enjoyed backpacking through many national parks with her husband and children, attending opera performances at the Met, reading, cooking, and traveling throughout Europe visiting family and friends. She is survived by her husband, Ted; two children, including daughter Karin Morse '84 and her spouse; a son and daughter-in-law; and two grandchildren.
Apr, 2022
Christine A. Biron, of Providence, R.I.; Oct. 16. She earned a bachelor's degree in biochemistry from UMass Amherst and a PhD in microbiology and immunology from the University of North Carolina Chapel Hill. After postdoctoral fellowships at the Scripps Clinic and Research Foundation, the Karolinska Institute, and the University of Massachusetts, she began her faculty appointment at Brown as an assistant professor of medical science in 1987. In 1996, she was appointed the Esther Elizabeth Brintzenhoff Professor of Medical Science. She served as director of the pathobiology graduate program from 1995 to 1999, and then as chair of molecular microbiology and immunology from 1999 to 2009. Her work has been foundational to the development of many novel therapies in treating disease. She was honored to be elected a fellow of the American Association for the Advancement of Science in 2002, the American Academy of Microbiology in 2009, and a distinguished fellow of the American Association of Immunology in 2021. She was invited to lecture all over the world and served on the Board of Scientific Counselors for the National Cancer Institute and the National Institute of Allergy and Infectious Disease. She has been honored with a permanent lectureship at Brown. During the course of her career, she published 175 articles. She was an amateur photographer and enjoyed singing soprano in choirs. She is survived by three sisters and brothers-in-law, a brother, and 11 nieces and nephews.
Jan, 2022
Julius W. Kling, of Providence; Aug. 8. He accepted a teaching and research position in the psychology department at Brown in 1947. He served as department chair for more than 10 years and during his tenure received numerous honors for his academic accomplishments. He retired in 1989. He was a veteran of World War II and recipient of two Purple Hearts for his service. He is survived by four children, two grandchildren, and three great-granddaughters.
Apr, 2021
Michael Silverman, of Concord, Mass.; Aug. 29. He joined the Brown faculty in 1973 as an assistant professor in the department of English. He retired from the department of modern culture and media in 2010 and is survived by his partner of 30 years, E.J. Anderson '81.
Apr, 2021
Dr. Rocco Marzilli, of East Providence and Jamestown, R.I.; Aug. 18. He graduated from Providence College as a member of Alpha Epsilon Delta and served in the U.S. Army for two years during the Korean conflict. In 1957, he enrolled at the University of Bologna School of Medicine in Bologna, Italy. Upon returning to the U.S. he and his wife settled in East Providence, where they would remain for more than 50 years. He completed his residency at the VA Hospital in Providence and remained on staff until 1968, when he decided to enter private practice specializing in gastroenterology. He was on staff at St. Joseph's Hospital and Rhode Island Hospital until 2008. He was the first medical director for Waterview Villa Rehabilitation and Health Care Center and continued in that role until 2010. He was also on the clinical staff at the Warren Alpert Medical School. He served as medical advisor for the Rhode Island Chapter of the National Foundation of Ileitis and Colitis (NFIC) while also serving on the board of directors of the Colitis and Ileitis Association, and he was the president of the Rhode Island Gastroenterological Society. He was named Physician of the Year in 1983 by NFIC. He is survived by a daughter and son-in-law, a son, a grandson, and a sister.
Apr, 2021
L. Perry Curtis, of North Pomfret, Vt.; Apr. 9, 2019. Emeritus professor of history at Brown. During the course of his 40-year teaching career, he held appointments at Princeton and at UC Berkeley and retired from Brown in 2001. He was an American scholar who made a significant contribution to the study of Irish history. He published numerous works relative to Irish history, including Apes and Angels, Coercion and Conciliation in Ireland, and The Depiction of Eviction in Ireland, 1845-1910. He frequently visited Ireland, both for research purposes and for pleasure. He was a member of the Kildare Street and University Club for many years. In 2011 he lectured at the National Library of Ireland to a capacity audience and in 2015 he addressed the Parnell Summer School on "Rethinking the Origins of the Land War in Ireland." His last visit to Ireland was in March 2018 for the opening of the Coming Home exhibition of art from the collection of Ireland's Great Hunger Museum at Quinnipiac University in Connecticut. He is survived by his wife Alison; a daughter; and a son.
Apr, 2021
Dan W. Brock, of Newton, Mass.; Sept. 26. Charles C. Tillinghast, Jr. University Professor and professor emeritus in philosophy. Professor Brock joined the philosophy department at Brown in 1969, where he became professor of philosophy and biomedical ethics and director of the Center for Biomedical Ethics. He was chair of the department from 1980 to 1986 and eventually received a joint appointment in the medical school. During his 33 years at Brown, he established himself as a leading authority in bioethics and medical ethics. He served as staff philosopher on the President's Commission for the Study of Ethical Problems in Medicine in 1981 and in 1993 was a member of the Ethics Working Group of the Clinton Task Force on National Health Reform. He left Brown in 2002 to join the department of clinical bioethics at the National Institutes of Health as senior scientist and head of the section on public health. In 2004, he became the Frances Glessner Lee Professor of Medical Ethics at Harvard Medical School. He served as an advisor to the Office of Technology Assessment of the U.S. Congress, the Institute of Medicine, the National Bioethics Advisory Commission, and the World Health Organization. Over the course of his career, he authored six books and more than 150 articles establishing a high standard of analytical rigor in bioethics. He was president of the American Association of Bioethics and a founding board member of the American Society for Bioethics and Humanities. He was an avid reader and is survived by his wife, Chon, formerly known as Charlene Stephens '62; a daughter; and two sons, including David '02.
Jan, 2021
Sergei Khruschev, of Cranston, R.I.; June 18. He was a retired senior fellow at the Watson Institute, the son of former Soviet Premier Nikita Khrushchev, and a rocket engineer and computer scientist who developed guidance systems for rockets and cruise missiles. As a rocket engineer and computer scientist in the Soviet Union, he played an active role in developing guidance systems for missiles, including cruise missiles launched from submarines from 1958 to 1968. He then took up writing and lecturing. His areas of expertise included Soviet economic and political reforms, U.S./Soviet relations from 1950 to 1964, and the history of the Soviet space program. In addition, he helped his father write his four-volume memoir in Russian and then translated it into English. He moved to Rhode Island in 1991, shortly after the dissolution of the Soviet Union, to lecture at Brown as a visiting scholar on the Cold War. He remained a senior fellow at the Thomas J. Watson Institute for International and Public Affairs and a fellow at Harvard's John F. Kennedy School of Government. He also taught at the Naval War College in Newport, R.I. While at the Watson Institute, he taught, lectured extensively around the country, and wrote three books about his father and the Cold War. He became a naturalized U.S. citizen in 1999, though he also maintained his Russian citizenship. He is survived by his wife, Valentina; a son; and a granddaughter.
Jan, 2021
Sture K.F. Karlsson, of Charlottesville, Va.; July 17. He received his PhD in engineering from Johns Hopkins University in 1958 and after a year as a visiting researcher at the Royal Institute of Technology in Stockholm, Sweden, he joined the Brown faculty in the engineering department. He taught in the area of fluid mechanics and thermodynamics. During those years, he was also a visiting professor at the Royal Institute of Technology in Stockholm, Chalmers University of Technology in Gothenburg, Sweden, and the National Cheng Kung University in Tainan, Taiwan. During his tenure at Brown, he published numerous research articles and became an active member of the Brown Orienteering Club and the New England Orienteering Club. He is survived by daughter Lynn-Marie Karlsson '74; a son and daughter-in-law; and several nieces and nephews.
Jan, 2021
Thomas G. Breslin, of Bristol, R.I., and Delray Beach, Fla.; Mar. 7. He was a urological surgeon with privileges at Rhode Island Hospital, Fatima Hospital, and St. Joseph's Hospital and successfully ran his private practice, Breslin Urosurgical, for 31 years. He was appointed to the Rhode Island Board of Medical Review and was a clinical instructor at Brown's Warren Alpert Medical School. He was one of the first to practice groundbreaking surgical techniques in Rhode Island, including cryosurgery and lithotripsy. He was active in his community as past president of the Bristol Highlands Improvement Association, a member of the Harbor Commission, and fleet surgeon and former board member of the Bristol Yacht Club. He enjoyed numerous Block Island Race weeks, Newport to Bermuda races, and cruising with his family aboard his yacht, the Watch. He was a veteran of the U.S. Navy and is survived by his wife, Carolyn; five children; 11 grandchildren; and brother, Robert H. Breslin '50.
Sep, 2020
Donald R. Maxson, of Barrington, R.I.; Feb. 13. He graduated from Bowdoin College in 1944, worked at the U.S. Naval Research Laboratory in Washington, D.C. for three years, and graduated with a PhD in physics in 1954 from the University of Illinois. He worked at Princeton before joining the Brown faculty as an assistant professor. He worked for 35 years until his retirement in 1994. At that time, he was the only experimental nuclear physics professor on staff at Brown. He enjoyed summering in Wellfleet, Mass., where he sailed his 17-foot Explorer, the first and only sailboat he ever owned. In addition to sailing, he enjoyed reading and listening to Mozart. He is survived by his companion, Nancy Carlson; a stepdaughter; a stepson; four step-grandchildren; and two step-great-grandchildren.
Sep, 2020
Charles C.J. Carpenter Jr., of Falmouth, Me., formerly of Barrington, R.I.; Mar. 19. After graduating from Princeton and Johns Hopkins University School of Medicine, he worked at the National Institutes of Health in Bethesda, in India, at Johns Hopkins and at Case Western Reserve University Hospital in Cleveland. In 1986 he joined the Brown faculty as a professor of medicine and chief physician at Miriam Hospital. He served as director of the Brown University International Health Institute and the Lifespan/Tufts/Brown Center for AIDS Research. He introduced a program to care for Rhode Island state prisoners with HIV, worked with colleagues in India and the Philippines to reduce the spread of HIV, and chaired a treatment subcommittee to evaluate the President's Emergency Plan for AIDS Relief, which took him to several countries in Africa. He retired in 2015. He was president of the Association of American Physicians, chair of the American Board of Internal Medicine, and co-editor of seven editions of Cecil Essentials of Medicine. He was the recipient of numerous honors, including Brown's Rosenberger Medal, the 2007 Robert H. Williams Distinguished Chair of Medicine Award from the Association of Professors of Medicine, and the International Antiviral Society–USA Lifetime of Leadership Award in 2012; in 1998, he received the Order of the Sacred Treasure from the Emperor of Japan for his contributions to the U.S.-Japan Cooperative Medical Science Program. He enjoyed fishing, tennis, biking with his children and grandchildren. He is survived by his wife, Sally; three sons; seven grandchildren; two sisters; and a brother.
Jun, 2020
F. Donald Eckelmann, of Brevard, N.C.; Dec. 7. He began his academic career in 1957, when he joined the Brown faculty as an assistant professor in the department of geologic sciences, and later rose to the rank of professor and served as chair of the department and as Dean of the College. Subsequently he was a faculty member at the University of Georgia and George Mason University. In 1985, he was appointed professor and academic dean of the College of Arts and Sciences at Ohio University, from which he retired in 1994. He is survived by a daughter and son-in-law, a son and daughter-in-law, and six grandchildren.
Jun, 2020
A. Hunter Dupree, of Cambridge, Mass. and Squirrel Island, Me.; Nov. 30. He received his master's from Harvard in 1947 and completed his doctoral thesis on the life and work of Asa Gray, the leading American botanist of the nineteenth century, in 1952 while teaching history at Texas Technological College. In 1953, he became a research fellow at the Gray Herbarium at Harvard to continue his work on Asa Gray. His planned biography was interrupted when the National Science Foundation selected him to lead a research project on the history of science in the federal government. Sponsored by the American Academy of Arts and Sciences, his findings were published in the 1957 book Science in the Federal Government: a History of Policies and Activities to 1940. On completion of the book, he devoted more time to his research on Gray and in 1959 published Asa Gray, 1810-1888. He joined the history department at UC Berkeley in 1956. During his tenure at Berkeley, he held various administrative posts, including assistant to the Chancellor and director of the Bancroft Library. He was a firsthand witness to the Free Speech Movement of 1964. Throughout the 1960s he held numerous advisory posts with the federal government and scientific institutions. He was a member of the Library of Congress Committee, was a consultant to the National Academy of Sciences Committee on Science and Public Policy (COSPUP), and drafted its report, Federal Support of Basic Research in Institutions of Higher Learning (1964). He was on the NASA Historical Advisory Committee and Atomic Energy Commission Historical Advisory Committee, and he also served on the House of Representatives panel on Science and Technology, where he gave advice on the role science and technology could play in addressing critical national and global problems. He became the George L. Littlefield Professor of History at Brown in 1968 and he began to write extensively on the social history of measurement. Later he served a year as one of the first group of fellows of the National Humanities Center. In the 1970s, he held positions in numerous professional organizations, including the Smithsonian Council (1975-85) and secretary of the American Academy of Arts and Sciences (1973-76), where he had been elected a Fellow in 1967. He was an advisor to both the National Science Foundation and National Endowment for the Humanities and a trustee of the Museum of American Textile History (1978-89). He retired from Brown in 1981 yet remained active in academic life. He served as a consultant on the National Academy of Science's committee on Government-Uni-
versity Relationships in Support of Science. He was Scholar in Residence at Southern Oregon State College in 1983 and Visiting Professor of the History of Science at the University of Minnesota in 1984. He was a member of the Research Advisory Committee for the National Air and Space Museum (1986). In recognition of his many professional achievements, he was the recipient of the New York Academy of Sciences President's Award (1976) and the History of Science Society Sarton Medal (1990). He is survived by a daughter and son-in-law, a son and daughter-in-law, four grandchildren, and a great-granddaughter.
Apr, 2020
Robert M. Dowben, of Providence; Nov. 11. He had a distinguished career as a physician, as a scientist, and in academia. As a professor, he had faculty appointments at the University of Pennsylvania, Northwestern University, MIT, Harvard Medical School, the University of Bergen in Norway, University of Texas Southwestern Medical Center Dallas, and most recently at Brown, where he was named an emeritus professor. He was the author of more than 150 scientific publications and four books regarding cell and muscle physiology. He was the recipient of many accolades for his contributions to medicine and science, including the National Foundation for Neuromuscular Disease Award, and he served as a representative on the Baylor Research Foundation. He was named on eight patents. Following his retirement from Brown, he continued to mentor graduate students. He was an accomplished pianist and a former captain in the U.S. Air Force. He is survived by his wife, Carla; three children; and six grandchildren.
Jan, 2020
R. Douglas Cope, of Woonsocket, R.I.; Oct. 6. He taught at the University of Oregon and the University of Miami before arriving at
Brown in 1988. He was taught courses on colonial Latin America, the early modern Atlantic world, Mexico, and Guatemala. His book The Limits of Racial Domination:
Plebeian Society in Colonial Mexico City,1660-1720, received honorable mention forthe Herbert E. Bolton Prize for the best book in Latin American Studies. He was also a recipient of the William G. McLoughlin Award for Teaching Excellence in the Social Sciences from Brown. He spoke several languages and enjoyed baseball, music, reading and traveling. He is survived by three sisters, brothers-in-law and several nieces and nephews.
Nov, 2019
David A. Inman, of Worcester, Mass.; July 23. After earning degrees at the University of Louvain, Belgium, he was ordained on July 1, 1962 and served as a Catholic priest in the Diocese of Providence. His first assignment was as associate pastor of St. John's Church on Federal Hill. During that time he also taught Latin and religion at LaSalle Academy in Providence. In 1968 he moved to URI, where he served as chaplain and director of the Catholic Center. In 1976 he became chaplain at Brown and over the next 28 years held many positions at Brown, including director of student activities, special assistant to President Howard Swearer, coordinator of the Champlin Scholars Program, assistant dean of student life, and director of Faunce House and Student Activities. In addition to his administrative positions, he was also an adjunct professor of philosophy at Emmanuel College in Boston and URI. He lectured and published on issues of ethics in higher education, moral reasoning, and campus ministry. Upon his retirement from higher education in 2004, he began his final position at Notre Dame Academy in Worcester, where he taught Latin until 2012. He enjoyed biking, running, skiing, and swimming. He is survived by his wife, Elizabeth O'Connell Inman '83 AM; three daughters; a brother; a sister-in-law; and several nieces and nephews.
Sep, 2019
Andrew Browder, of Providence; Mar. 24. He joined the Brown faculty in 1960 and spent most of his life teaching mathematics with a specialty in functional analysis. In 1963 he was awarded a Miller Fellowship to UC Berkeley and in the early 1970s he spent two years at the Mathematical Institute in Aarhus, Denmark. He retired from Brown in 1998. He published many papers and his books include Introduction to Function Algebras and Mathematical Analysis: An Introduction. He was an avid photographer for years and focused on structural beauty of both industrial and natural subjects. In retirement he took courses on writing poetry, joined a local group of fellow poets called The Loft, and composed several poems. He is survived by his wife, Anna; three daughters, including Laura Browder '84; and four grandchildren.
Jul, 2019
Mary Bertucio Arnold, of Washington, D.C.; Dec. 19. She began teaching at the Univ. of North Carolina and in 1966 joined the faculty at Brown, where she would spend the remainder of her professional career. Her hospital appointments included director of pediatric endocrinology at Rhode Island Hospital and chairman of the department of pediatrics at Roger Williams General Hospital. Among her many committee memberships and administrative appointments, she was a founding member of the Lawson Wilkins Pediatric Endocrine Society and served on the board of trustees at Providence Country Day School, as well as on the corporation of St. Andrew's School. She was promoted to associate professor of pediatrics at Brown in 1974. She authored more than 15 publications in prestigious peer reviewed journals and she participated in several multicenter clinical research studies. She was an active member of the American Medical Women's Association and in 1996 was named the Rhode Island Medical Women's Association Woman Physician of the Year. She is survived by three sons and their spouses; six grandchildren; and two great-grandchildren.
Mar, 2019
Aaron Wold, of Providence; Oct. 3. In 1963 he joined the Brown faculty and was the Vernon K. Krieble Professor of Chemistry until his retirement in 1992. He has written two books and published more than 300 papers in the field of solid state chemistry. He raised more than 550 orchids in his greenhouse and was a longtime member of the Rhode Island Orchid Society. After retiring from teaching, he volunteered with the Jewish Eldercare of Rhode Island creating music programs and traveling to several nursing homes throughout Rhode Island playing music for the residents. He is survived by his wife, Patricia; three children; and four grandchildren.
Mar, 2019
Peter Wegner, of Providence; July 27, following a brief illness. At the University of Cambridge he worked on the Electronic Delay Storage Automatic Calculator computer, the first practical general-purpose stored program electronic computer. In 1954 he briefly worked in the computer science department of Manchester Univ. before visiting Israel for an academic year. He returned to England in 1955 and was hired by Prudential Insurance to develop actuarial software. He left Prudential in 1956 for CAV Aerospace, where he worked on airline programming. He then held a position at Penn State Univ., where he spent two years before moving to MIT to work on the Multiplexed Information and Computing Service Project. In 1960 he moved to the mathematical laboratory of Harvard, helping faculty with their programming requirements, but he returned to England in 1961 to take on a lectureship at the London School of Economics, teaching economists about computing. He spent three years there before returning to the U.S. to be assistant professor in the mathematics department at Penn State. In 1969 he joined the Brown faculty and spent the rest of his career at Brown. In March 2017 he received a recognition award celebrating his sustained and dedicated work as editor of the Brown University Faculty Bulletin. He wrote or co-edited more than a dozen books on programming languages and software engineering. His most recent book, Interactive Computation: The New Paradigm, was published in 2008.
Mar, 2019
Patricia Heard Symonds '79, '84 AM, '91 PhD, of Providence; Nov. 6. While her youngest children were still at home she enrolled at Brown through the RUE program to obtain her degrees in anthropology. She also played on the varsity women's tennis team as an undergrad. With support from her husband, she did extensive research in the late 1980s in a Hmong village in northern Thailand. Her ethnographic study Calling in the Soul; Gender and the Cycle of Life in a Hmong Village was later published as a book by the University of Washington. She joined Brown's faculty in 1992 as an adjunct associate professor in the anthropology department. During her tenure she taught courses in her areas of expertise and mentored several students who remained close friends and colleagues. She is survived by her husband, Alan Symonds '04; six children; three grandchildren, including Marco A. Steinsieck '08; two great-granddaughters; and a brother.

Mar, 2019
Mark B. Schupack, of Providence; Sept. 27. He taught at Brown from 1959 to 1999, serving as chairman of the economics department, dean of the graduate school, and vice provost. He also served as chairman of the Graduate Record Exam Board and was appointed to the R.I. Consumer's Council by then Governor John Chafee. Additionally, he was a docent at the Rhode Island School of Design Art Museum and co-author of Tech Model Railroad Club of MIT: The First Fifty Years. He enjoyed classical music, photography, and model railroading. He is survived by his wife, Helaine; a daughter and son and their spouses; and three grandsons.
Mar, 2019
William C. Crossgrove, of Providence; Nov. 29. He joined the Brown faculty in 1962 and rose through the ranks to become professor of German Studies and Comparative Literature. He taught a wide variety of courses in German language, literature, civilization, and culture, including interdisciplinary topics such as world agriculture and the history of hunger. The latter led to his co-editing Hunger in History. He spent sabbaticals in Germany working on medieval manuscripts in university libraries. He retired from Brown in 2003 and soon after was appointed administrative director of the George A. and Eliza Gardner Howard Foundation, a position he held until 2016. With a strong commitment to social justice, he was a member of the Committee on Racial Equality and the American Civil Liberties Union and was actively involved in local environmental issues. He also was a docent at Roger Williams Park Zoo. He is survived by his wife, Lo; a daughter; a son; a daughter-in-law; a son-in-law; three grandchildren; and two sisters.

Jan, 2019
Philip J. Davis, of Providence; Mar. 14. He worked for the federal government at the national Bureau of Standards in Washington, D.C., before joining the Brown faculty in the division of applied mathematics in 1963. His work in numerical analysis and approximation theory includes many research papers and technical books. His books, The Mathematical Experience and Descartes' Dream, written jointly with Reuben Hersh, explored questions in the philosophy of mathematics and the role of mathematics in society. The Mathematical Experience received the American Book Award for 1983. A unique blend of biography and autobiography appeared in his work Mathematical Encounters of the Second Kind, and his book The Education of a Mathematician embraced both biography and educational philosophy. In addition to his mathematical writings, he also wrote several other books including Thomas Grey: Philosopher Cat and Ancient Loons. In 1956 he received a Guggenheim Award and in 1963 he was the recipient of the Chauvenet Prize from the Mathematical Association of America. In 1997 he was a doctoral lecturer for Roskilde University in Denmark and was awarded the degree of Doctor of Science, Honoris Causa. He enjoyed music, art, and traveling. He is survived by four children, including Joseph '82; and three grandchildren.
Nov, 2018
Jerome H. Weiner, of Manhattan; Sept. 19, 2016. He was the L. Herbert Ballou Professor Emeritus of Engineering and Physics at Brown. Previously, he was a professor at Columbia University. He is survived by two sons; daughters-in-law Deborah Heiligman '80 and Natalie Standiford '83; and five grandchildren.