Class of 1982
Apr, 2023
Elia Ben-Ari writes that on September 11, women from the class of 1982 living in the greater Washington, D.C., area gathered for a potluck brunch hosted by Amanda Jonas Freeman. "We had a great time sharing good food, conversation, and life updates." Classmates in the D.C. area who are interested in future gatherings are encouraged to email Elia at ebenari@nasw.org or Amanda at afreeman@mfreeman.info.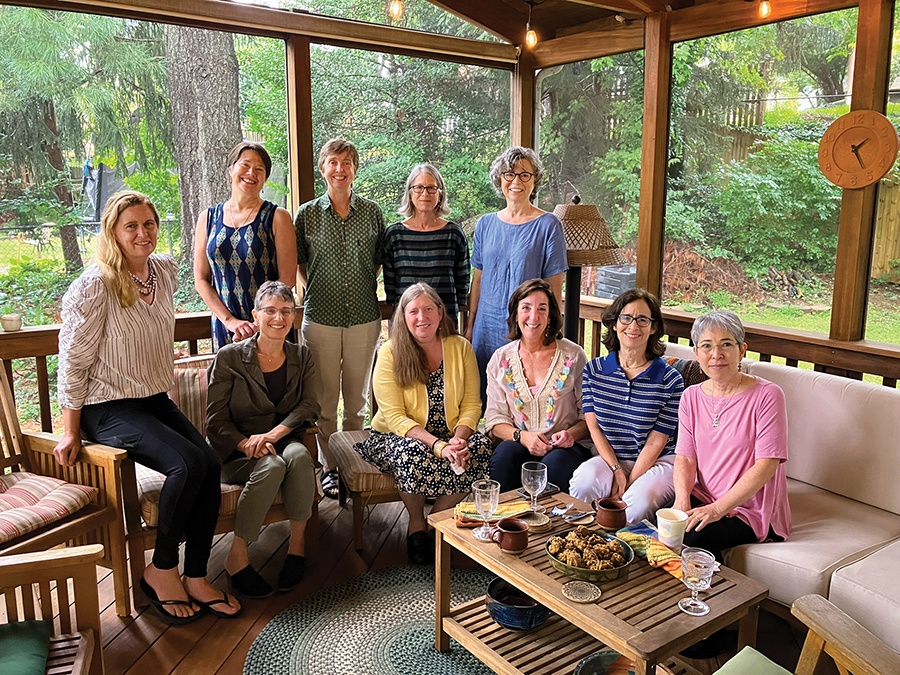 Apr, 2023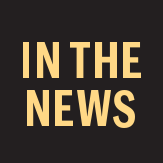 David Grinspoon '82, a senior scientist at the Planetary Science Institute, has been selected by NASA to participate in its independent study team on unidentified aerial phenomena (UAPs). The team will focus on unclassified data and make recommendations for the future study and analysis of UAPs.
Jan, 2023
Kenneth Wishnia writes: "I coedited Jewish Noir II, an anthology of crime stories by authors from around the world (OK, half of them live in New York), which finally came out after a two-year pandemic-related delay." Ken can be reached at: wishnik@sunysuffolk.edu.
Nov, 2022
Vicky Oliver received her MFA in creative writing from the New School in May. She writes that it helped keep her mind off the pandemic and focused on her writing. On April 28, 2022, otherwise known as Pay-It-Forward Day, along with the Class of 1982, she enjoyed a sumptuous, pre-reunion get-together at The Grill on East 52nd Street in New York City. Much fun was had by all.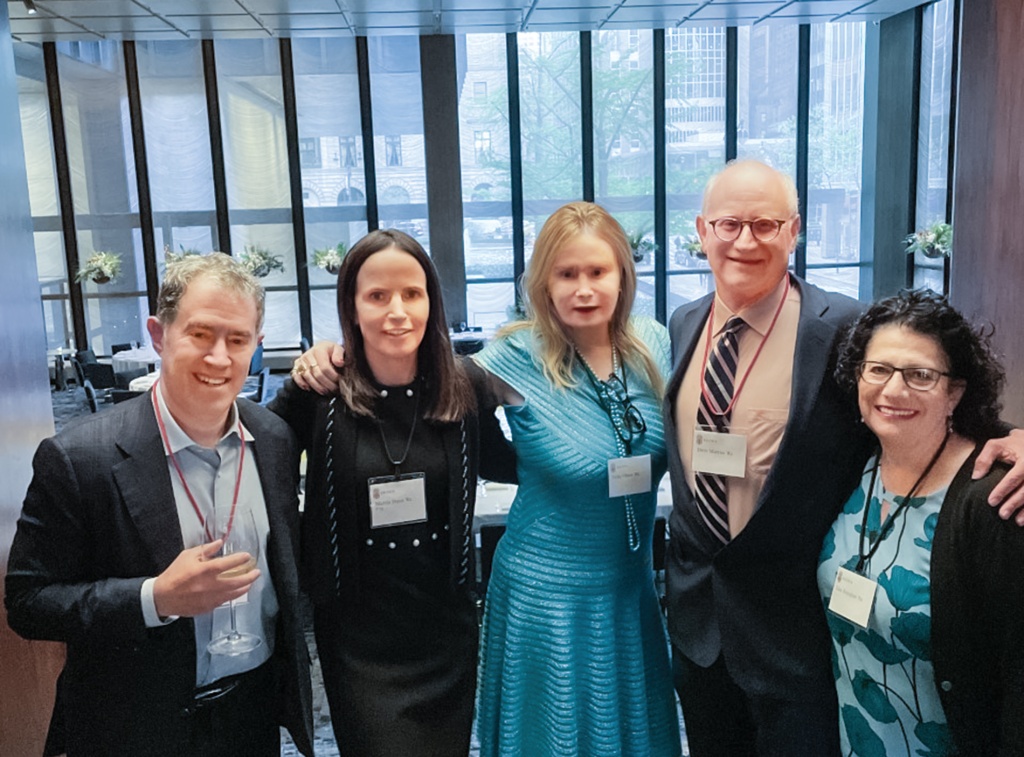 Aug, 2022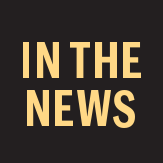 Washington Magazine released its list of Tech Titans 2022, the 225 most important and innovative leaders in Washington's digital economy. Among the honorees were: David Cicilline '83, chair of the antitrust subcommittee, U.S. House of Representatives; Catherine Marsh '82, '87 PhD, director, Intelligence Advanced Research Projects Activity; Tobin Moore '04, cofounder and CEO, Optoro; Stefanie Tompkins '93 ScM, '97 PhD director, Defense Advanced Research Projects Agency; and Adam Vitarello '05, cofounder and president, Optoro.
Aug, 2022
Kathleen Sullivan and David Shorr met at a professional association conference a few years ago. They have since teamed up on several policy-related projects, including a 2021 evaluation of the Ford Foundation's immigrant rights portfolio. Having been at Brown at the same time, they were surprised to have only one Brunonian friend in common. They were not surprised that it's Bob Walsh.
Aug, 2022
Richard Paik writes: "I am pleased to announce the release of my debut novel, A Thing or Two About the Game (Atmosphere Press). The plot centers around Brad, a smart, idealistic, and unemployed man with a lifelong history of coming up short. When he reluctantly finds himself coaching a Little League girls' softball team, Brad sets out to accomplish something. But even as he comes to understand and care about his players, the misaligned priorities and politics of rival coaches and intrusive parents echo the issues that he's failed to deal with in his off-field life and career. Through a season of tears and cringe-worthy errors, of new skills and confidence gained, a man and a group of 11- and 12-year-old girls learn a thing or two about a game. More information is available online at richardpaik.com."
Aug, 2022
Susan Mills writes: "My debut novel, On the Wings of a Hummingbird, has been released. The book was inspired by my many years preparing asylum cases as an immigration attorney in South Providence. I was deeply moved, particularly by the Central American youth whose lives had been deeply affected by gangs and other rampant violence in their country."
Aug, 2022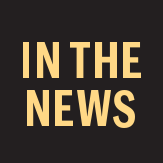 Chronicle of Philanthropy founder Stacy Palmer '82 has announced that the publication, which reports on the American philanthropy sector, will become an independent nonprofit organization and will significantly expand its editorial staff. Chronicle of Philanthropy was founded in 1988 and since that time has been owned by the Chronicle of Higher Education, a private, for-profit company.
Jun, 2022
Can We Refreeze the Chicken?
An acclaimed new film by Bonnie Waltch '82 demonstrates the scary self-reinforcing mechanisms of climate change.
Read More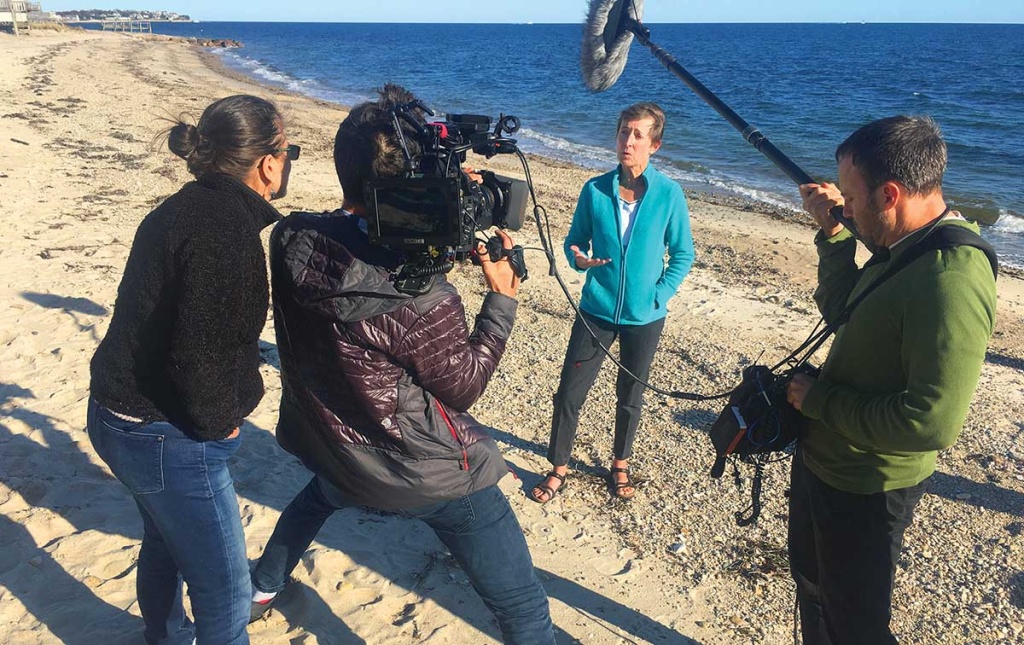 Jun, 2022
In December 2021, John Strauss hosted a show of watercolors by fellow art concentrator Morgan Spangle '81 in the Upstairs Gallery of his design building in Canton, Ohio. Morgan's art exhibit can be viewed online at https://tinyurl.com/53ktkfj. John writes: "It has been great to reconnect with Morgan and be able to put together a show of his work."
Apr, 2022
Jean Leibowitz Wiecha published Discover Her Art: Women Artists and Their Masterpieces with Chicago Review Press. Written with children's author Lisa LaBanca Rogers, Discover Her Art explores 24 paintings, letting young artists learn about art by looking at works by women. The paintings range from formal portraits to abstract expressionism between 1590 and 1960. Brief biographies of the artists demonstrate the professionalism and persistence of important women in art history. Hands-on activities lead readers to think like an artist.
Apr, 2022
Bonnie Waltch writes: "I'm excited to announce that the science documentary I produced and wrote, Earth Emergency, narrated by Richard Gere, aired on PBS on Dec. 29. The broadcast version of our five short films, Climate Emergency: Feedback Loops, incorporates footage from our launch, during which we brought together His Holiness the Dalai Lama and Greta Thunberg for the first time in a virtual panel. The film screened at COP26 at the invitation of His Royal Highness Prince Charles for his Terra Carta Sustainable Markets Initiative and is being sold to television stations globally."
Apr, 2022
Ruth Sessler Bernstein writes that she has published two new books: "To improve on more than 60 years of attempts to achieve fairness and performance from diversity, Performance through Diversity and Inclusion: Leveraging Organizational Practices for Equity and Results is aimed at being smarter with our efforts. Based on knowledge from large bodies of research and illustrated with successful cases, the book provides practical guidance for managers, leaders, diversity officers, educators, and students to achieve the benefits of diversity by taking advantage of opportunities to create meaningful, inclusive interactions. The second, Diversity and Inclusion in Nonprofit Governance: No More Excuses!, an ebook, is a guide for nonprofit boards desiring to be more diverse and inclusive."
Jan, 2022
Anne Gorsuch writes: "Inspired by my history major at Brown, I had 25 deeply satisfying years working as a historian of the Soviet Union and as an academic leader at the University of British Columbia. Curious about how to better support deeper meaning, more perspective, and clearer purpose for myself and others, I also trained as an integral coach. I took early retirement to open a coaching practice: https://www.annegorsuch.com."
Aug, 2021
Andrea Manzi Frank retired as the curator of visual resources at Boston College in January 2019. Since then, she and her husband Steven Frank '83 have been pursuing a project combining Andrea's background in art history and Steve's experience in computer science. The tool they developed, which uses artificial intelligence to assist in the authentication of artworks, can distinguish different artists' contributions to a particular work. The project has received attention in international art and news outlets, including articles in the Art Newspaper and the Telegraph. Andrea and Steve have published articles about their work in peer-review journals, including Neural Computation and Leonardo. More information can be found at www.art-eye-d.com.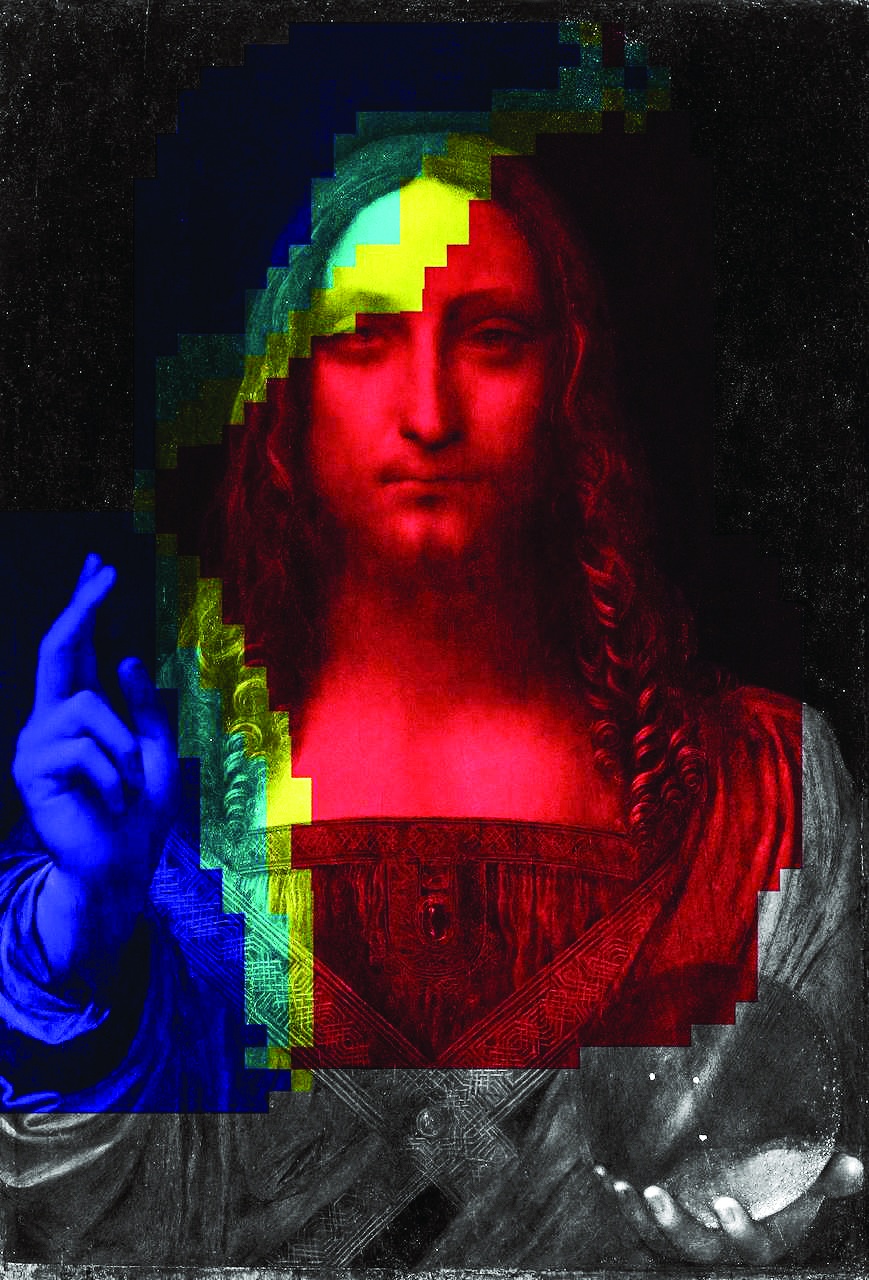 Jun, 2021
Amanda Freeman Jonas writes: "I've retired from teaching upper school history at St. Andrew's Episcopal School. My Brown history degree was certainly handy in my career. I'm helping to take care of my mom, who has dementia. I'm also reading and doing some antiracism work. I'd love to hear from classmates. Come to D.C. once we can all travel again. I can be reached at afreeman@mfreeman.info."
Jun, 2021
Amanda Freeman Jonas writes: "I've retired from teaching upper school history at St. Andrew's Episcopal School. My Brown history degree was certainly handy in my career. I'm helping to take care of my mom, who has dementia. I'm also reading and doing some antiracism work. I'd love to hear from classmates. Come to D.C. once we can all travel again. I can be reached at afreeman@mfreeman.info."
Jun, 2021
Stephen Beck writes: "I recently left Oracle Customer Success to become FinancialForce's new VP of Global Professional Services. We provide the fastest growing ERP and PSA solution on the Salesforce.com platform. If you know anyone who is interested in a rewarding role at an exciting, growth company in high tech, or if you'd just like to write and say 'hello,' please contact me at sbeck@financialforce.com."
Apr, 2021
Homeschooling 101
This mom's done it—10 times.
Read More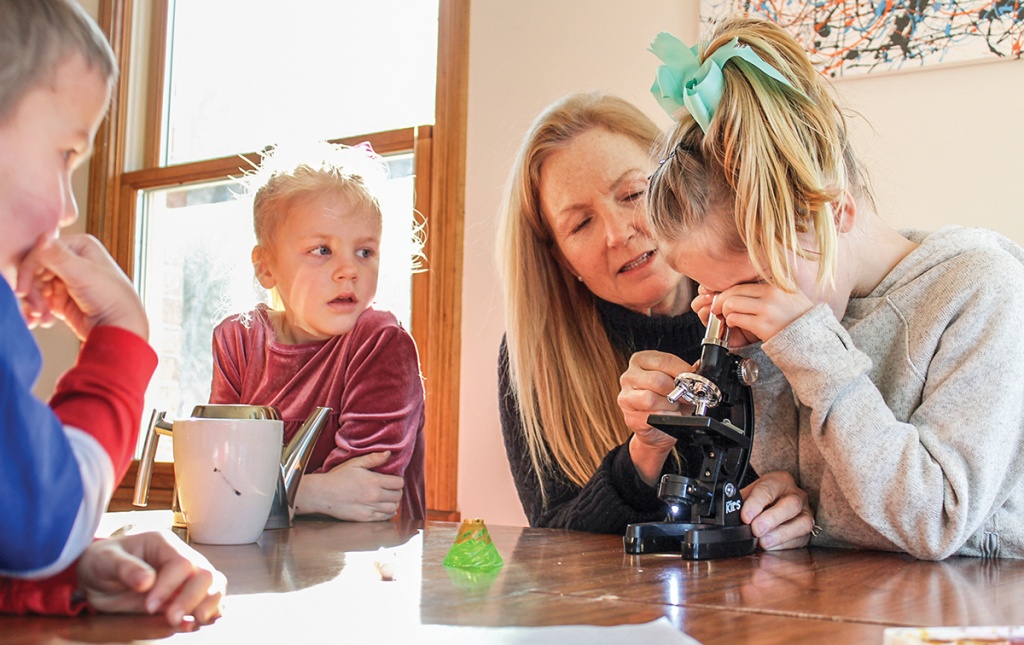 Apr, 2021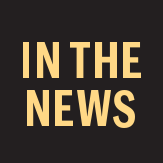 At press time, these alums were appointed or awaiting appointment to the Biden administration: Jennifer Daskal '94, deputy general counsel (cyber & technology), Department of Homeland Security; Elisabeth Donahue '86, chief of staff, Council of Economic Advisers; Marc Etkind '87, associate administrator for communications, NASA; Ruby Goldberg '17, special assistant, Office of Land and Emergency Management, Environmental Protection Agency; Suzanne Goldberg '85, deputy assistant secretary for strategic operation, U.S. Dept. of Education ; Roberta Jacobson '82, coordinator, U.S. Southern Border, National Security Council; Jennifer Klein '87, cochair, White House Gender Policy Council; Daniel Kohl '87, director of government relations, AmeriCorps; Letise Houser LaFeir '00, senior advisor, NOAA, U.S. Dept. of Commerce ; Emma Leheny '92, principal deputy general council, U.S. Dept. of Education; Suzan Davidson LeVine '93, interim political head, Employment and Training Administration, U.S. Dept. of Labor; Sean Manning '18, press assistant, Office of the Secretary, U.S. Dept. of Commerce ; Ben Miller '07, senior advisor to the chief of staff, U.S. Dept. of Education; Melanie Nakagawa '02, senior director, climate and energy, National Security Council; Victoria Nuland '83, undersecretary of state for political affairs, State Dept.; Daniel Parnes '10, special assistant to the ASD for energy environment & installations, Office of the Secretary of Defense; Tanya Sehgal '06, special advisor and senior counsel, U.S. Dept. of Personnel Management; Stefanie Tompkins '93 ScM, '97 PhD, director, Defense Advanced Research Projects Agency; Christina Tsafoulias '04, supervisory congressional liaison specialist, Bureau for Legislative and Public Affairs, USAID; Janet Yellen '67, Secretary of the Treasury; Todd Zabatkin '10 MPP, deputy director for research (White House Communications Dept.) ; and Maria Zuber '83 ScM, '86 PhD, cochair, President Biden's Council of Advisors on Science and Technology.
Apr, 2021
Celia Imrey, principal architect and founder of Imrey Studio, writes: "Our latest project at the Harlem School of Arts was featured in the New York Times. It's a story of welcoming, inclusion, and amplification of an important mission, one that is not dissimilar to Brown's with respect to the creation of a community. The HSA community is suffering now from the disastrous effects of the pandemic. I truly hope this project can be a beacon to those families—better times are ahead and their kids will be back in the studios and dance halls making art again soon."
Apr, 2021
Lisa Miller Autry self-published her first book Holy Borrowers: Equipping Church Leaders for Building Finance. After retiring from a 32-year banking career, she wrote this book to help church leaders better understand the complexities of financing their largest tangible asset: their church building.
Nov, 2020
Mark Malamud writes that his latest book, The Timeless Machine, "transforms H.G. Wells's original Victorian novella into an exploration of the limitations and contradictions of living with grief. Mixing together time travel, meta-fiction, and my own special kind of neurosis, it's funny, clever, and heartbreaking."
Nov, 2020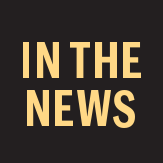 The New York Times reported that Maureen Raymo '82 has been appointed the interim director of the Lamont-Doherty Earth Observatory at Columbia University, becoming the first woman scientist and the first climate scientist to head Lamont. In 2014, she was the first woman to receive the Wollaston Medal, the Geological Society of London's highest accolade. Her scientific work has established her as one of the most influential earth scientists of her generation.
Oct, 2020
Under the Hood
A Klansman's descendent probes his background to expose larger truths about white America history.
Read More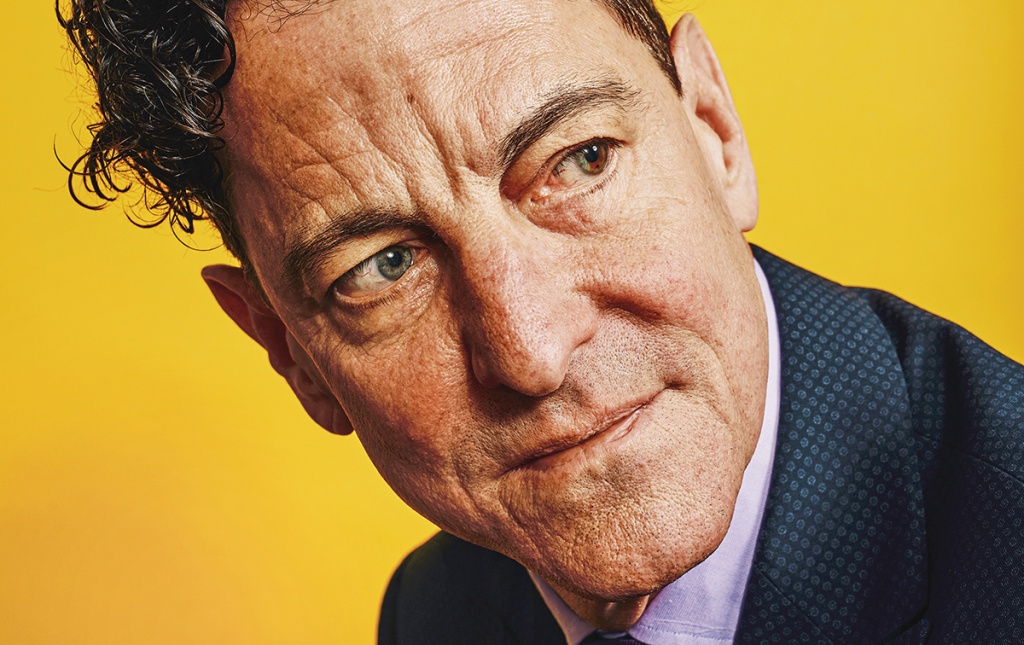 Apr, 2020
Linda Peters writes: "I can't believe I turned 60 in January. As part of this milestone in my life, I'm inviting Brown folks who know me to send me photos and remembrances—especially humorous ones (Brown Chorus members, hint, hint...) to my email so I can share them with my family here in Chicago. Send to: Ljpagape12@gmail.com. I've collaborated with two amazingly talented Brown grads, Simon Moore '00 and Stephanie Morimoto '99, in my former position as director of development at the Northwest Side Housing Center. In October, I transitioned to a newly created position as director of older adult programs—how appropriate. As part of my job, I run the Kelvyn Park Senior Satellite Center and I'm still doing development work, but now focused on our older adult programs. I'm also in my first year of an Ed.D. program in Higher Education Leadership at National Louis University."
Sep, 2019
Lisa Rothstein illustrated the sixth edition of How to Survive Your Freshman Year: By Hundreds of Sophomores, Juniors and Seniors Who Did. Lisa writes: "I'm fresh into my 'second act' in life as a professional cartoonist after a long career in business. In the past year, I've sold a couple of cartoons to The New Yorker, including one of their most shared and liked cartoons ever, with anchors from multiple major news networks across the political spectrum sharing it on social media. I've come a long way since drawing cartoons to advertise for BSA. Observant readers of the book will recognize the Brown campus as the setting for many of the cartoons."
Jul, 2019
Julia Flynn Siler published her third book, The White Devil's Daughters: The Women Who Fought Slavery in San Francisco's Chinatown (Knopf) in May. She writes: "It is a history of the trafficking of Asian girls and young women that flourished in San Francisco during the first century of Chinese immigration (1848-1943) and the 'safe house' on the edge of Chinatown that became a refuge for those seeking their freedom." Jeremy Rhee '20 worked as her research intern on the book. For more information on the book and the events visit: www.juliaflynnsiler.com.
Jul, 2019
Artwork by Alison Berard Rector will be exhibited in a solo show at Greenhut Galleries in Portland, Maine, in August. The exhibit, titled Train Journey, will feature 15 oil paintings inspired by train travel. For more information, visit www.alisonrector.com or greenhutgalleries.com.
May, 2019
Ariana Cannavo and Jack Murphy '11 were married July 28 in Providence. In attendance were: Libby Boghossian '09, Marc Bergschneider '73, Mark Dee '11, Daniel Deisley '11, Casie Horgan '11, Misha Joukowsky '87, Allan Just '05, Lawrence Livornese '11, Lindsay McAlpine '09, Luke McGee '01, Portia Johnson McGee '01, Phoebe Manzella Murphy '82, Victoria Nguyen, Serin Seckin '11, Catherine Starr '05, and Deborah Dryer Vo '06. Professor Barrett Hazeltine was also at the wedding.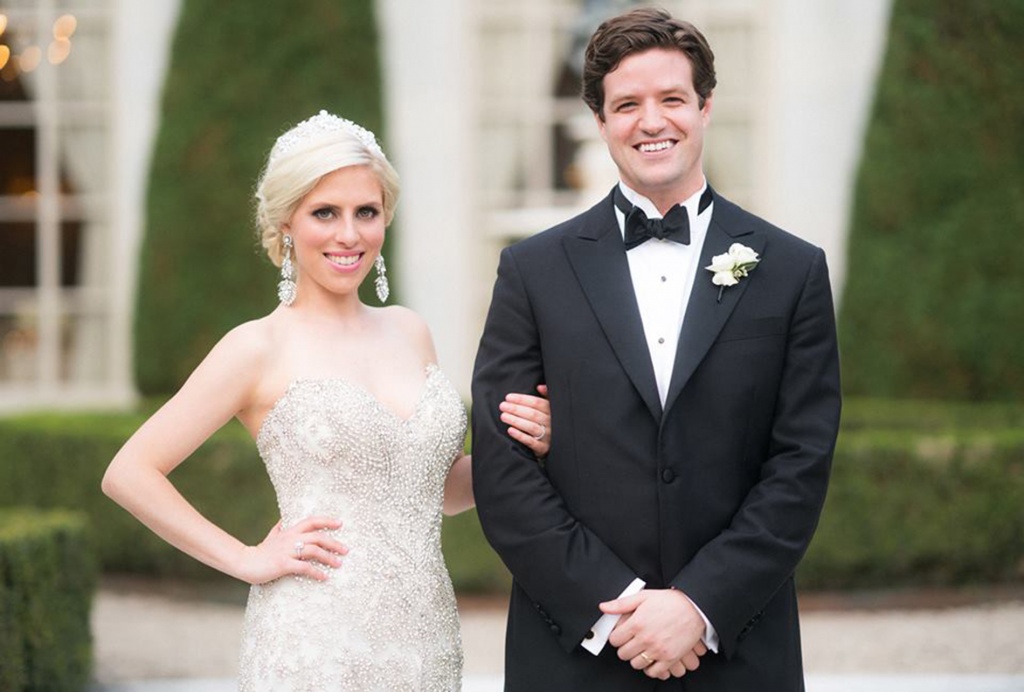 May, 2019
Brad Voigt, vice president of development at the Philadelphia Orchestra, and Larry Kerson '64, chairman emeritus of the Brown Alumni Club of Philadelphia, co-hosted an event for Brown alumni and their families in the Greater Philadelphia area who attended the Orchestra's performance of Bugs Bunny at the Symphony II on Jan. 6 at the Kimmel Center for the Performing Arts. The event included a brunch for 55 guests, special guest appearance and discussion with Orchestra violinist Davyd Booth, a performance by The Philadelphia Orchestra accompanying classic cartoons, and a backstage tour.
May, 2019
Barbara A. Pitkin has led the International Technical Assistance Program at the U.S. Department of the Interior for the past 23 years. She has overseen natural and cultural resource management programs in Africa, the Middle East, Latin America, and Asia. She lives in Vienna, Va., with her husband, son, daughter, and dog, Sunny.
Mar, 2019
Riding the Dream
A longtime cycling coach helps underprivileged youth
Read More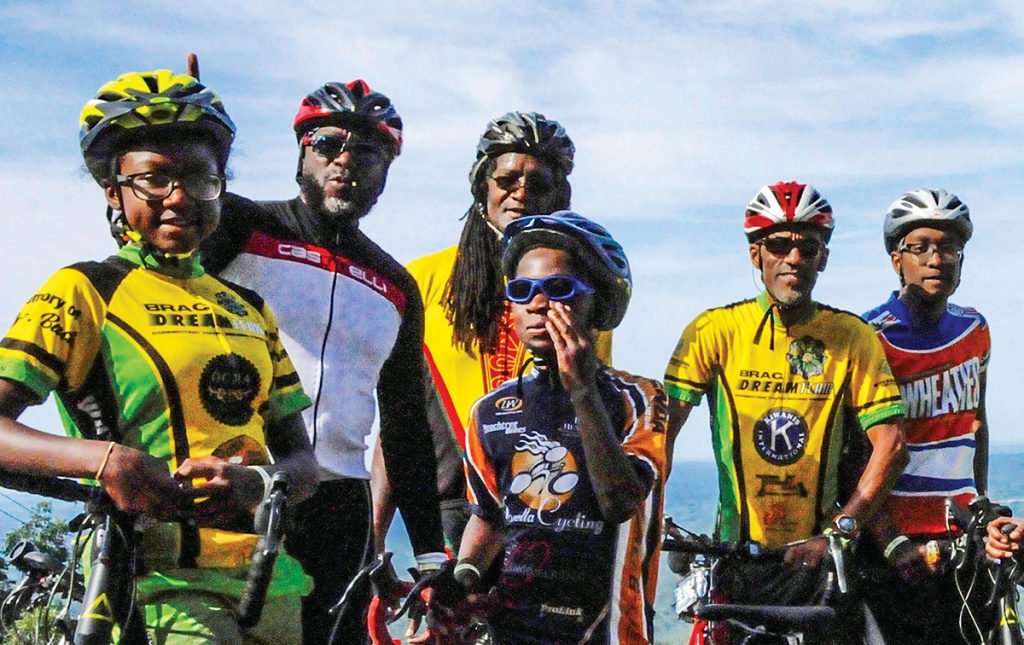 Mar, 2019
Bergman: A Year in a Life
Film examines the life of director Ingmar Bergman
Read More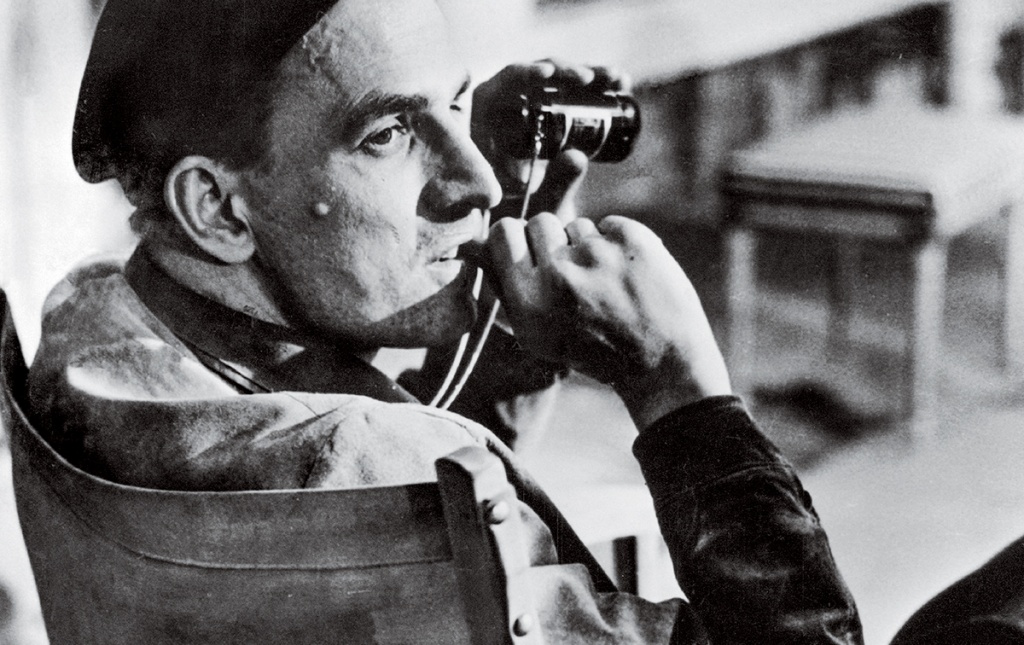 Mar, 2019
Sid Baumgarten is still actively practicing law. He moved to the Woolworth Building near City Hall (NYC), which is now close enough to walk to work. He is currently president of the Financial District Lions Club, vice chair of the New York County Lawyers Committee on law-related education, and chairman of New York Therapeutic Communities, Inc., a premier drug rehab program he has been involved with for 41 years. He is also an arbitrator for the court-administered program for fee disputes. He writes: "As long as I am still upright, I enjoy hunting deer, ducks, pheasants, whatever, always joined by my son Roger '82. My brothers, Joel '59 and Sam '65, and my two sons, Fred '79 and Rog, are all doing well."
Jan, 2019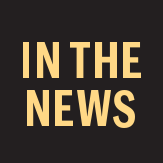 Rabbi Sharon Cohen Anisfeld '82 was installed as the first female President of Hebrew College on Oct. 15. She spent 15 years working as a Hillel rabbi at Tufts, Yale, and Harvard, before joining Hebrew College in 2003. She has been named one of the 50 most influential Jews in the world by The Jerusalem Post and additionally named to Newsweek's list of Top 50 Influential Rabbis in America.
Jan, 2019
Merrilea J. Mayo continues her consulting practice writing qualitative and quantitative reports for nonprofit startup and philanthropic clients. Her latest passion is skills-based hiring, the practice of skipping the resume and pedigree, and hiring solely on the basis of measurable skills. She writes: "Conceptualizing then implementing the systems to make this happen has been unadulterated joy in the use of Brown engineering skills for greater equity and social good (not to mention enough profitability for the systems to more than sustain themselves). It's been a fantastic ride."
Jan, 2019
Yvonne Goldsberry is serving on the Pembroke Center Associates Council.
Jan, 2019
Lena U. Crandall is serving as a trustee on the Town and Village Board of Scarsdale, N.Y.
Jan, 2019
Jennifer G. Cooperman is the chief financial officer for the City of Portland, Ore. She is responsible for advising the City Council on the city's long-term financial health and managing the delivery of centralized accounting, debt, grants, procurement, revenue, risk, and treasury services to city bureaus. "Public service is greatly rewarding."
Jan, 2019
Cindy W. Chock continues to enjoy her second career as the clinical analytics manager at Santa Clara County's hospital and clinics. She writes: "I'm thrilled to bring my data-driven engineering background to advancing evidence-based medicine. Hats off to all the Brown alumni who inspired me to bring the change we want to see in the world."
Nov, 2018
Pamela Tolbert-Bynum Rivers '82 published a new faculty training manual, Capture My Heart, Educate My Soul: A Training and Reflection Manual for Faculty of Developmental English Students and Faculty Teaching Gatekeeper Courses. It is available on Amazon.com. Steps Beyond Remediation Inc. is her nonprofit, which supports adult students of color and adult students with limited means whose access to and success in college have been hindered by placement into developmental education. Visit www.beyondremediation.org.
Nov, 2018
Phil Squattrito '82 writes: "This fall I began my 30th year as a chemistry professor at Central Michigan University—long enough that I am into my second generation of students. I continue to be active in our faculty union, serving as a negotiator and grievance officer. I'm also still chairing my local Planning Commission."
Nov, 2018
Jeffrey Lesser '82, '84 AM has been named the director of the Claus M. Halle Institute for Global Research at Emory Univ.
Nov, 2018
Ric Kaner '80 was appointed the Dr. Myung Ki Hong Endowed Chair in Materials Innovation at UCLA, where he is a distinguished professor in the Departments of Chemistry & Biochemistry and Materials Science & Engineering. Ric is looking forward to a lecture tour of Great Britain as part of the 2018 Centenary Prize, which will be presented to him by the Royal Society of Chemistry. Ric and Sara Dayan Kaner '82 celebrated their 30th wedding anniversary on Sept. 4.
Sep, 2018
Fresh Ink
New books by Eric Jay Dolin '83, Dawn Raffel '79 and Alan Stern '75 & David Grinspoon '82
Read More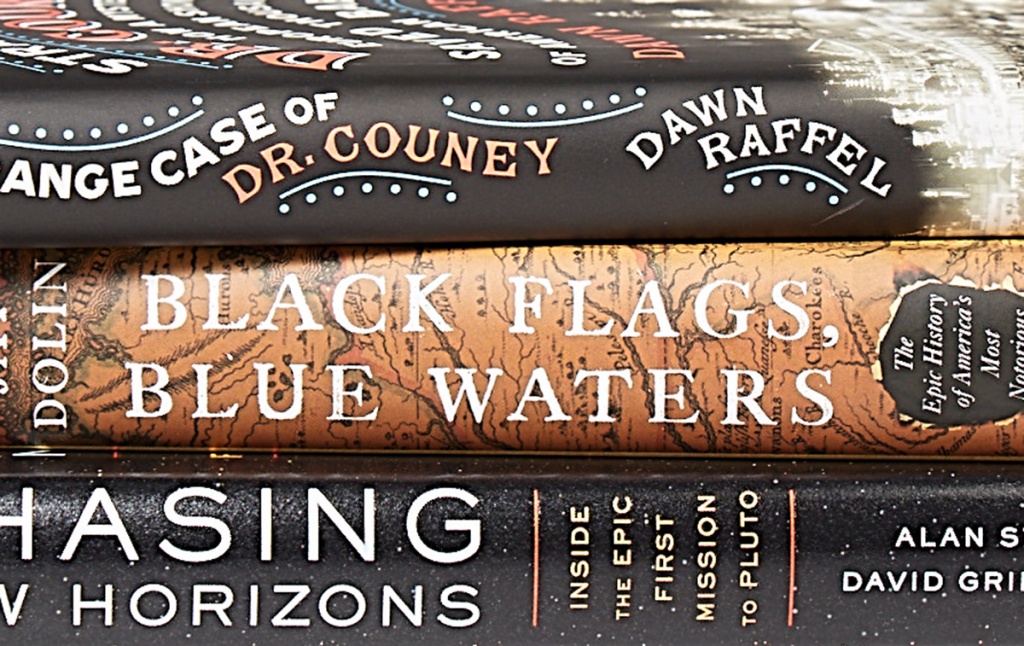 Sep, 2018
Pamela Kripke has published a memoir, Girl Without a Zip Code, an exploration of home, motherhood and the passing of time.
Jul, 2018
Michael Weisman (see Tony Weisman '82).
Jul, 2018
Tony Weisman writes: "After working in the advertising industry in Chicago since graduation, I'm thrilled to have made the jump to the client side as the chief marketing officer of Dunkin' Brands. My wife, Tracy Brownell Weisman '84, and I have relocated to Boston and are looking forward to reconnecting with East Coast friends. Our son, Michael Weisman '18, graduated from Brown in May."
Jul, 2018
Vicky Oliver writes: "It was fun to see so many classmates at our May 2017 reunion. The turnout was higher than it was for the past two reunions, part of the reason why the class of '82 won the 'Class of the Year' award, a great honor. In my own news, I finally got my debut novel published."
Jul, 2018
Conrad Herrmann writes: "I've moved. I am stilling living in the San Francisco Bay Area, doing a lot of nonprofit work these days. Happy to host any visitors passing through the area."
Jul, 2018
John Bauman writes: "I met up with my freshman roommate Rob Goldberg for the first time in more than 36 years over breakfast at Factor's Deli in Los Angeles. As a grandpa twice over, he looks ridiculously young. I discovered I was having dinner next to a Kevin Kline look alike, Richard Wright '82, whom I never knew at Brown but have subsequently become good friends with. My daughter Isabelle Bauman '19 is still loving Brown."
May, 2018
Sean Tracey writes: "Everything is going well with my advertising agency—it is in its 35th year. I am also teaching graduate school communications at Emerson College in Boston. Our son, Victor, is a freshman at the Boston Conservatory and our daughter, Siara, is a junior in high school. I am living in Portsmouth, New Hampshire, with my wife, Lina."
May, 2018
Cynthia Prescott Kuster writes: "I am working part-time at an elder law firm doing communications and writing articles for its website, which fits perfectly with my degree in applied math and biology and my MBA in finance. Life takes interesting turns. I'm still very involved in my church's thrift shop, writing a weekly goofy, photo-filled blog as Second Hand Cindy. I'm most fortunate that my three kids are all happy and healthy. I try to remember to be thankful every day."
Apr, 2018
Eric Sahn writes: "I was honored to host a celebration of life in honor of our good friend Tom Paulhus, who passed away in summer. Friends attending, many from across the country, included Chris Brancato '84, Sassan Ghahramani, Dave Kopel '82, Mike Lutz, Steve Oddo, Dave Ray '84, and Ken Valyo."
Apr, 2018
Mary Raho Julian writes: "The Brown Bear was well represented at the wedding of our daughter, Sarah J. Julian '12, to Keith Duffy '12. Not only were there many of their classmates at the event, but the classes of 2016 and 2020 also had representation with our sons, Peter Julian '16 and Chris Julian '20, and our good friend Heather Cady '86. The bear showed up on Sarah and Keith's cake topper, their monogram, their signature drink (el Osso), and in some of their floral décor. It was great seeing so many fellow Brunonians in celebration. Ever True!"
Apr, 2018
Joe Soloway writes: "I have finally retired after 57 years of pediatric practice. I am happy with the newfound freedom, though I do miss the joys of being with and tending to kids and their families for all those years. My wife, Lorraine, a retired New York City school teacher, and I celebrated our 59th anniversary this past August. Our family is now three generations deep at Brown. Our eldest son, Greg Soloway '82, and his wife, Linda E. Gray '82; our daughter Liz S. Snider '84; our son Andrew Soloway '86 and his wife, Sabina Siani Soloway '85; our granddaughter Sophie Soloway '14; and our grandson Ari Snider '18 all attest to the Brown effect on the Soloway clan. How fortunate we have been. Lorraine and I live in Jamaica Estates in Queens, but will be moving to East 56th Street in Manhattan."
Apr, 2018
Anne Murphy O'Brien and John O'Brien spend most of the year on Cape Cod after many winters in Naples, Fla. John writes: "In the summer we are blessed to have our three sons close by and enjoy playing golf with John '82, Tom '85, or Bill '92, and various grandchildren. I also still see Don DeCiccio, Ev Pearson, and Gordon Perry at the annual Football Association outing in August, so my game is still not good but the companionship is always great. We are looking forward to our next reunion."
Apr, 2018
Deep Humanity
David Yazbek '82 tackles a new musical,
The Band's Visit
.
Read More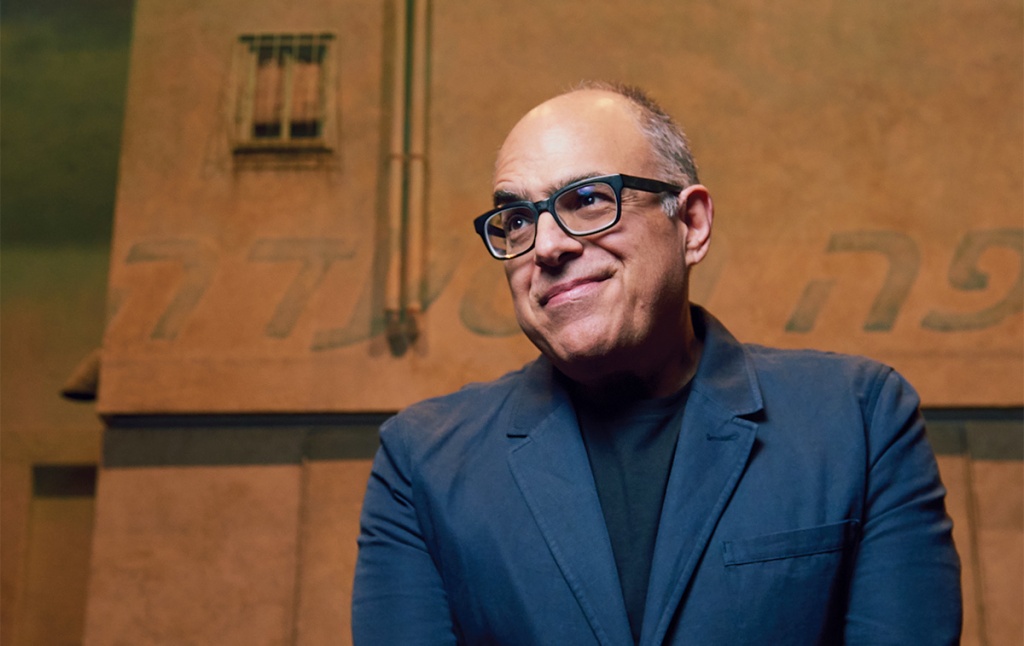 Apr, 2018
The Cost of Skepticism
Scientists advance climate prediction models as the U.S. lags behind.
Read More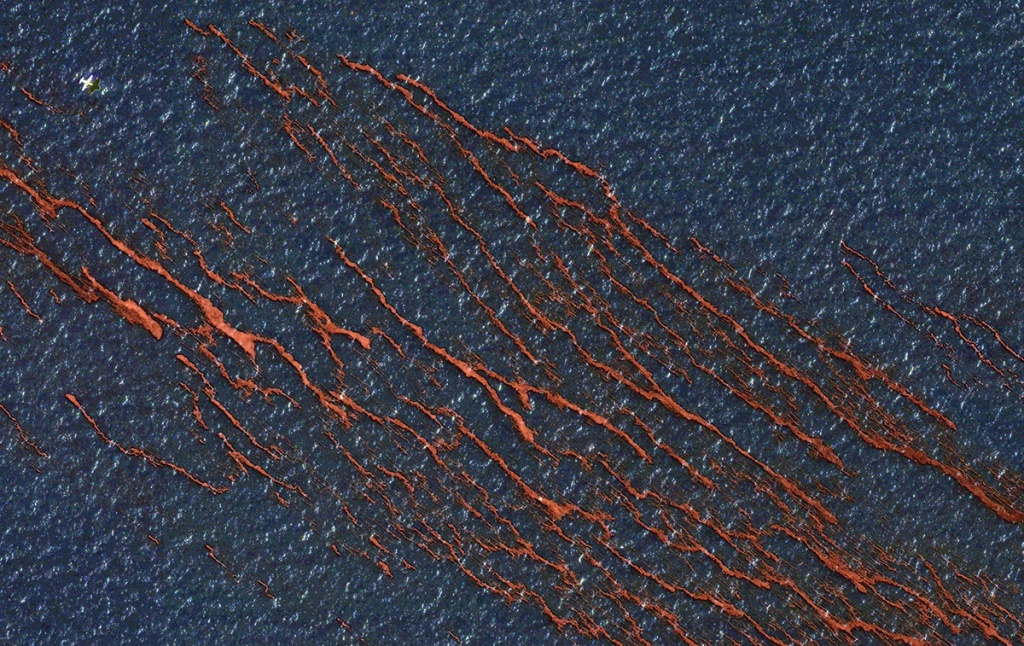 From the November/December 2017 Issue


Robert Abbatomarco (see Phil Abbatomarco '57).

Warren Demurjian writes: "Our daughter entered high school this fall and our son entered middle school. I'm sorry that their activities kept us from making the 35th reunion. With aging-but-still-independent parents, and three not-so-independent dogs, it can be tricky to get away. Please reach out if passing through South Jersey."
Theresa Diaz writes: "Sorry I was not able to make the reunion, but I had some big changes in my life. I left my position at UNICEF to move to the World Health Organization in Geneva, Switzerland. I am now the coordinator for epidemiology and monitoring and evaluation for their maternal, newborn, child, and adolescent health department. In this position I ensure there is global availability of high quality data to assess the state of maternal, newborn, child, and adolescent health throughout the world. I moved just before the November election, totally by coincidence. I also got remarried to DJ Cevin Fisher. I have been able to keep in contact with fellow Brownies including visiting Anne Beal '84 in Paris and, during my usual annual trip to Martha's Vineyard, enjoying the beach and sea with Jose Estabil '84, '88 ScM, and Jorge Abellas-Martin and Elizabeth Seitz. I still continue to do alumni interviews in Europe and advise Brown students who often contact me through Brown Connect. Hopefully I will be able to make the 40th reunion."

David James Healey has transitioned and is now known as Danielle Joy ("DJ") Healey. She is a senior principal in the Houston office of the intellectual property law firm Fish & Richardson P.C. Danielle specializes in patent, trade secret, and antitrust litigation. She is listed in Best Lawyers in America, Super Lawyers, and Chambers, among others.

Conrad Herrmann writes: "It was fun to attend our 35th reunion with my daughter Christine '16. I moved back to my old neighborhood in Burlingame, California—downsized to a two-bed, two-bath house, but happy to have guests come visit. I'm now doing my own thing after leaving Franklin Templeton, having spent 27 years with the company."
From the September/October 2017 Issue
Catherine Karnow is leading a photography tour of Cuba in December, taking guests around the country so they can capture photographs of the culture and life of Cuba for themselves. The tour is called "Seeing Cuba: Discovering a Fascinating and Changing Culture".

Scott Haltzman '85 MD was named medical director at Arbour-Fuller Hospital in South Attleboro, Mass. Before joining Arbour-Fuller, he was medical director in the Department of Human Behavior at CharterCARE's Fatima Hospital in North Providence, R.I. He is known in northern Rhode Island for nearly two decades as the medical director at NRI (now Community Care Alliance) and also served as a consultant to SSTAR in Fall River, Mass. He has served as an adjunct clinical assistant professor of psychiatry at the Boston Univ. School of Medicine and has held faculty positions at Brown and Florida State Univ. He is the author of four relationship-based counseling books and is a distinguished fellow of the American Psychiatric Assoc. He and his wife live in Providence.
From the July/August 2017 Issue
From the May/June 2017 Issue
Roger Baumgarten (see Sidney Baumgarten '54).
Catherine Karnow's book, Vietnam: 25 Years Documenting a Changing Country, is a series of photographs from her 2015 exhibition at the Art Vietnam Gallery in Hanoi commemorating 20 years of the diplomatic relationship between Vietnam and the United States. The book, which was excerpted in the March/April 2015 BAM, contains not only photographs but stories about the people she met.
The Ogunquit Museum of American Art (Maine) is exhibiting a group of oil paintings by Alison Berard Rector Sept. 1–30, 2017. "The Value of Thought" series is about public library buildings and the legacy of Carnegie libraries. For more information, visit ogunquitmuseum.org and alisonrector.com
From the March/April 2017 Issue
Class officers report: "Our 35th reunion is just a few months away. We plan to make this the biggest and best attended reunion ever on Memorial Day Weekend (May 26–28, 2017). Your reunion committee has been busy planning a fabulous weekend. Registration information should be sent out by the end of March. All reunion information comes via e-mail these days, so please check your contact information at the alumni portal to ensure that we have up-to-date e-mail info for you so you can receive all communications about our upcoming reunion. In the meantime, please connect with us on social media to hear about classmates and upcoming reunion information. Join our Facebook group (www.facebook.com/groups/Brown82/ ) or LinkedIn group (www.linkedin.com/groups/474312 ), or follow us on Twitter (@BrownU1982 ). We look forward to seeing you in May."
Tom Plante published Graduating with Honor: Best Practices to Promote Ethics Development in College Students. Tom writes: "Given the challenges of college student behavior (i.e., alcohol use and abuse, sexual assaults, cheating, athletic scandals) this topic is timely and might be of interest to many."
From the January/February 2017 Issue
Save the date! Plan now to join the celebration of our 35th reunion on Memorial Day Weekend, May 26–28. Your reunion committee is busy planning another fabulous time, and you'll be hearing more in the coming months. All reunion information comes via e-mail, so please check your contact information at alumni.brown.edu to ensure that we have up-to-date e-mail info for you. And please connect with us on social media to hear about classmates and reunion information. Join our Facebook group (facebook.com/groups/Brown82/ ) or LinkedIn group (linkedin.com/groups/474312 ) or follow us on Twitter (@BrownU1982 ). We look forward to seeing you in May!
Susan Van Horn Fisher writes: "My husband, Martin Fisher, and I moved our nonprofit 9 Energies Inc. to Bozeman, Montana, a year ago. We are building a thriving community here locally at our new 9 Energies Center and internationally through our festival and conference participation. We are researching, speaking, teaching, and identifying the 9 Energies, a powerful discovery about the differences between our human experiences of the world around us. We offer the opportunity to find out your natural energy through a physical process free of charge to anyone who is interested in learning more. And my forthcoming book, 9 Energies: Practices for Presence, will be available on Amazon or through our website, 9energies.com ."
David Grinspoon's new book, Earth in Human Hands: Shaping Our Planet's Future, was published in December by Grand Central Publishing. David writes he will be touring extensively (See Funkyscience.net ) and would love to see old and new friends from Brown at his book events.
Abram Kirschenbaum, a hand surgeon in Denville, N.J., was elected president of the New York Society for Surgery of the Hand. He is married to Wendy Livingston, a dermatologist. Their son, Joshua '18, and their daughter, Julia '19, returned to the Brown campus in September, where Joshua is concentrating in biophysics and Julia in economics and development studies. Abram looks forward to reminiscing with classmates at the 35th reunion.
From the November/December 2016 Issue
The Reunion Committee reports: "Our 35th reunion is May 26–28, 2017. The 35th Reunion Committee and subcommittees are already in the planning stage for a stellar weekend, so start thinking about hotel reservations now. The 35th reunion volunteers are listed on the class website at sites.google.com/a/brown.edu/brown-class-of-1982/ Please don't hesitate to reach out to us with your questions or suggestions about our 35th. You can contact committee members individually (e-mail, FB, LinkedIn, etc.), or send a message to the Class of 1982 address at brownclassof1982@gmail.com for forwarding to the right person. For the latest news, follow the Class of 1982 on social media: linkedin.com/groups/4741312 ; twitter.com/BrownU1982 ; facebook.com/groups/Brown82 ."
Julia Flynn Siler received a 2016–2017 Public Scholar award from the National Endowment for the Humanities for her third book, Daughters of Joy: America's Other Slaves and Their Fight for Freedom, a work of narrative history that explores the fight against sex trafficking in San Francisco's Chinatown in the late 19th and early 20th centuries.. Julia is also the proud aunt of Jamie and Michael Flynn, who both started Brown this fall in the class of 2020.
Mark Malamud writes: "First novels should never be too ambitious, which is why I decided to rewrite Don Quixote as a dystopian meditation on meaning and creation. Float the Pooch tells the story of the making of a movie based on a book about a charismatic kingpin of black-market libidinal software who spreads mayhem throughout the world for the benefit of an ancient extraterrestrial intelligence that uses life on Earth as a substrate for procreation, while his adversary, a back-alley neurosurgeon dressed as a rabbi, tries to save what's left of humanity."
Diana Marcus Muller (see James L. Muller '52).
From the September/October 2016 Issue
Mark Malamud sends warm and extraterrestrial regards to his fellow classmates. His novel Float the Pooch—part science-fiction, part technological thriller, and part hard-boiled Yiddish theatre—is now available. He writes: "Brown's influence is evident throughout."
John D. O'Brien (see John D. O'Brien '55).
Sarah Rosenthal's poetry book, Lizard, was published with Chax Press (chax.org ). Sarah is enjoying work as a life and professional coach at sculptingmylife.com . She writes: "Poetry and coaching are a great combo!"
From the July/August 2016 Issue
Jill Gentile wrote her first book, Feminine Law: Freud, Free Speech, and the Voice of Desire, with contributions from Michael Macrone. She writes: "The book examines the conjunction between psychoanalysis and democracy, focusing on their shared interest in (free) association and speech."
Michael Macrone released his first solo album, Icicles and Sand, produced by Rob Seidenberg. He contributed to the new book by Jill Gentile, Feminine Law: Freud, Free Speech, and the Voice of Desire.
From the May/June 2016 Issue
Roger Baumgarten (see Sidney Baumgarten '54).
From the March/April 2016 Issue
Dan Levinson (see Karen R. Brown '89).
Mark Netter completed and released his first film, Nightmare Code. The movie is a psychological science fiction thriller that was partially funded by an Indiegogo campaign. Despite its low budget and lack of studio backing, the film won the 2015 Best Philip K. Dick Feature award at the Philip K. Dick Science Fiction Film Festival in New York City and was named Best Thriller at the 14th Annual Shriekfest in Los Angeles. Nightmare Code is available on iTunes, Google Play, Vudu, YouTube Movies, Vimeo, Steam, and DVD.
Barbara Ballin Newman writes: "I have begun my new position as president and CEO of the Blues Foundation, based in Memphis. Any classmates who find themselves passing through Memphis should come visit me at our newly opened museum, the Blues Hall of Fame."
Louise McDaniels Zornoza (see John McDaniels '57).
From the January/February 2016 Issue
Claude Mellins writes: "So thrilled to have my son Will Conrad '19 join the class and have the chance to visit Brown! I look forward to seeing some of my old friends on upcoming family weekends."
Vicky Oliver writes: "The reunion effort is ramping up, and we can always use more volunteers! If interested in joining the class of '82 reunion committee, please let me know. In my personal news, it was great fun to be in Dublin, Ireland, for Bloomsday and to walk the streets on a James Joyce–inspired literary tour of the city. The rest of my summer was spent at writing conferences."
From the November/December 2015 Issue
Royston Taylor writes: "In 2008, I wrote the Alumni POV, "Ask Yourself": http://www.brownalumnimagazine.com/
content/view/1945/40/ . Since then, I have become an even more passionate cyclist with no profiling incidents in 20 states or countries. I started a cycling apparel company, Knights of Mo' Bay, and was the marketing promotions manager for the Jamaica Reggae Ride, doing 180-mile tours across the island of Jamaica. I would love to reconnect with friends visiting the San Francisco Bay Area—and bring your bike."
From the September/October 2015 Issue
Speaker pro tem Kevin Mullin honored Melissa Lukin, Assembly District 22's Woman of the Year, at a ceremony at the California State Capitol on Mar. 9. Lukin is an advocate for the prevention of domestic violence and abuse.

George Makari and Arabella Ogilvie '80 celebrated their daughter Gabrielle Makari's '15 graduation this spring. George's second book Soul Machine: The Invention of the Modern Mind will be published by W.W. Norton in October 2015.
From the March/April 2015 Issue
Tom Currier and Patti Galluzzi (see Elizabeth Robertson Laytin '76).

Yvonne Goldsberry was appointed vice president for programs at the Endowment for Health in Concord, N.H.

Eric Greenfield writes: "Late to fatherhood, but loving it. Our 5-year-old son, Jonah, started kindergarten this fall. My wife, L.S. Kim, is a professor at UC Santa Cruz, but we live primarily in Santa Monica now. The dual SoCal/Central-Coast life (we also have a place in Santa Cruz) has been great, but it was time to choose a city for Jonah's education. We love Santa Cruz and regret spending less time there, but we love the community here in Santa Monica."

Vicky Oliver (see Elizabeth Robertson Laytin '76).
From the January/February 2015 Issue
Amy Dubin George writes that her son, Brendan George '18, auditioned for and was accepted into the Jabberwocks.

Conrad Herrmann writes: "I'm back from a couple of recent trips to the East Coast for reunions (B-school and high school), trying to reconnect with others from the different circles of my life. Would love to hear from classmates or entertain anybody visiting the Bay Area. My daughter, Christine Herrmann '16, is enjoying her junior year at Brown studying materials science engineering."

George Kalevas lives in Medford, Mass., close to the Fletcher School at Tufts. He says he and his wife, Karen, are doing well. Their twins, John and Gabriella, are now 12. George owns the gym Gravity Fitness in Dracut and runs the Royale Night Club in Boston. He writes: "If any old friends pass through the Boston area, I would love to reunite. You can also come by the club and I will personally walk you in and buy you a drink!"

Morgan Kennedy Moody writes: "Our oldest child, Chandler Moody, began medical school at the Univ. of Texas Health Center at Houston in August. Our oldest son, Rush Moody, graduated from Stanford in June and is staying on one year to receive a master's degree in computer science. Our youngest, John Moody, is a junior at Colorado College, also studying computer science and keeping busy playing in and managing his rock band." Morgan and her husband, Brad, live in Austin, Tex., and spend as much time as possible in Santa Fe, N. Mex.

Vicky Oliver writes: "It was great to connect with classmates both at the Classes of the '80s event at the Blind Tiger in New York City (owned by David Brodrick) and at the fall celebration of the Classes of the '80s event at Café Paragon on Thayer Street. A special thank you to everyone who came to both."

Donna Shapiro Rabiner and her husband, David Rabiner '80, announce the engagement of their daughter, Sarah, to John Eisensmith.

Chris Rapuano (see Cathie Durand-Viel Rapuano '57).

Douglas Sovern writes: "My burgeoning fiction career continues to burgeon. I was nominated for the Pushcart Prize for the second year in a row. One of my stories was named one of the top five stories of the year by Narrative Magazine. Read all about it at my new website, dougsovern.com . My wife, Sara Newmann '99 MD, and I had twins, Jacob and Maya. See more baby pictures than you can stand by friending me on Facebook, along with so many of our Brown classmates."

After 13 years in New England, Amanda Hopkins Tirrell made her 13th move to Augusta, Ga., to serve as vice president and COO of the Medical College of Georgia's physician faculty practice. She writes: "My husband, Chris, is joining me to expand his marine construction business and my daughter, Penelope Alexiadis, is happily teaching for AmeriCorps in Tampa, Florida, so we will be relatively close to her. We are looking forward to our new adventures in the South and making new friends in this community. Luckily, I already have an old Brown friend in Stephanie Ip Hunter '80 here in town. It's a small world. Brown friends are invited to visit anytime, especially on the way to the South Carolina coast or during the Masters."
Laura R. Viehmann writes: "Beating the odds! Five years since my diagnosis and still here. Treatments currently at MGH are working for me. Let's hope it stays that way, as this is the third different treatment after giving up on one last fall (that one lasted 13 months). My youngest is applying to college. I'm still working part-time and spreading the breastfeeding gospel."
From the November/December 2014 Issue
Travis Holcombe writes that he enjoyed seeing the update from his former quarterback Larry Carbone in the BAM and sends him congratulations on his 25 years of marriage. Travis has been in Phoenix practicing plastic surgery for 21 years and has been married for 28 years to Kathy, his high school sweetheart. He has two grown girls: Kailey, 26, and Lindsey, 23. He writes: "I am still very close to my beloved Brown guys and classmates who lived together in the Blue Slum on Angel Street: Mark Dolan, Dan Lancellotti, Greg Shay, Mike Vlasic, Steve Bowman, Fred Broda, Kenny Dolbashian, John Grady, Dick Koenitzer, and Ted Mundy from the Andrews mezzanine are still in touch as well. I miss hearing from Kurt Bertone '81, Antonio Botelho de Melo, Carlson Chen, Jim Green, Frank Hale '81, and John Waller. I treasure seeing Steve Jordan each Friday at Bible study, and we remain close friends. I am also tight with Miguel Lopez, whom I enjoyed training with at Parkland Hospital in Dallas. He is still a nut and introduced me to my favorite pastime, spear fishing, which I enjoy in Carmel. All of these guys have done a great job with their lives and families and have made Camp Bruno proud. It was a privilege blocking for Larry all those years ago. I particularly appreciate him fumbling the football into the end zone against Holy Cross so that an undersized and under-talented offensive guard could score a touchdown at the D1A level! Thirty years later I enjoyed reliving my Brown career through another Texan offensive guard and my close brother in Christ, Luke Landers '12. He is flourishing at Pepperdine law school, and I am so proud of him. May God bless you, my friends.
From the September/October 2014 Issue
Lydia Frankovich Hart, a lifelong Red Sox fan and a decade-long volunteer for the Greater Boston Food Bank (GBFB), threw the first pitch at the June 30 Sox–Cubs game.

Scott Sherman purchased a house with his partner, Linda Kreczkowski, in Upper Saddle River, N.J. The house is near Linda's architectural firm in Glen Rock, N.J., and an easy commute for Scott to New York City. He is currently cochief of the section on tobacco, alcohol, and drug use at the NYU School of Medicine.
From the July/August 2014 Issue
Iona Aibel (see Toby Cohen '09).

Mary Bailey's artwork, mostly in wood, was featured in the exhibition "Flowers" at the Angela Fowler Memorial Gallery, in Chautauqua, N.Y., from June 22 to July 17. Several nationally acclaimed artists created metal, fiber, glass, ceramic, painted, and carved wooden flowers specifically for the show. At Brown, Mary studied sculpture with Prof. Richard Fishman and designed her own independent concentration in Art and Society. Her work has been exhibited in New York City, Miami, and Kyoto, and throughout Connecticut and New York. She has also produced limited edition works with Parasol Press.

Douglas Sovern has published four short stories, one of which was selected as Story of the Week in Narrative Magazine. The others appeared in Gemini Magazine, Black & White, and Sand Hill Review. He writes: "I continue as a political reporter at KCBS Radio, and my wife, Sara, is pregnant with twins."

Arthur Rosenberg (see Dan Rosenberg '09).
From the May/June 2014 Issue
Meredith Hamilton's small app company, Bump Bump Books, released four children's story apps for mobile devices. This spring, the newest of her series of children's books, A Child's Introduction to Art, was published by Black Dog and Leventhal.
Douglas Sovern published his first short story last year in the July 2013 issue of Gemini. He is pursuing creative writing as he continues his career at CBS Radio. He is still playing in two rock bands. His wife, Sara Newmann '99 MD, is pregnant with twins. He writes: "You could say 2013 was a productive year!"
Arthur Rosenberg (see Dan Rosenberg '09).
From the March/April 2014 Issue
Sara Stavis Altman and her mother, Nancy Pollock Stavis '56, both marched with their respective classes when Sara's son, Evan W. Altman '13, graduated from Brown in May. Sara writes: "It was an amazing day. We had three generations of Brown graduates on campus together."
Lena Uljanov Crandall of Scarsdale, N.Y., writes: "How does a suburban housewife use her Brown experience? By carefully selecting and participating in local nonprofits, from the Native Plant Center to the Scarsdale Forum, a group that advises leadership on a variety of topics. Scarsdale is a lot like Brown…. We have a few stereotypes that give the place an unpleasant image, but we also have a lot of really nice people from all over the world."
Cindy Prescott Kuster writes: "With two sons in college (Case Western Reserve and Davidson) and one in seventh grade, I am very fortunate to say, so far so good. I have been married for 24 years, and I continue to have a real job raising my children and being involved in my community. It's a great job, though I am contemplating returning to the paid work force."
Vicky Oliver was in Paris over the summer and writes that she was not shy about dusting off her high school French. She attended the Association of Class Leaders Summit in New York City in January.
From the January/February 2014 Issue
Craig Mello '82 (see Sally Cameron Mello '58).
From the November/December 2013 Issue
Maureen Friar (see p. 53, Engagements & Weddings, Julia Riddle Winter '08)
Chris Rapuano (see Cathie Durand-Viel Rapuano '57).
From the September/October 2013 Issue
Claude Chene has been living in London since 2000 and still seeing many Brown alums in the area. He writes: "Jasper, our oldest, is about to go off to university. We welcome those who pass by to say hello."
Jeffrey Lesser's new book, Immigration, Ethnicity and National Identity in Brazil, was published by Cambridge Univ. Press. He continues as chair of the history department at Emory Univ.
Chris Rebholz writes: "There are indeed second acts in American life; I'm proof of it. The transition from my 20-year career in the computer industry to one in clinical psychology is almost complete. I became Dr. Chris in June when I graduated with my PsyD from Antioch Univ. (founded by Horace Mann, class of 1819). My past wasn't completely abandoned in my career change. My dissertation topic was the psychology of workplace issues of people with high-functioning autism (HFA). Children get the emphasis in autism research and therapy, but we keep forgetting that kids on the spectrum are going to turn into adults on the spectrum. I had what I truly believe was the privilege of working with a lot of the adults for most of my previous career, even though I had no idea about what was driving the brilliant, quirky, often annoying, usually highly interesting individuals who could out-engineer me at any time. I'm now hoping to help corporations understand the issues that people with HFA run into at corporations; they are covered by ADA, and few organizations understand what that means. I'm looking forward to being the change that helps this 'diversity' group be able to fully integrate with the workplace."
Phil Squattrito writes: "Three years of work as chairperson of the organizing committee recently culminated in the 44th Central Regional Meeting of the American Chemical Society, which was held on the campus of Central Michigan Univ. in May. The meeting brought about 500 chemistry professionals and students from across the Great Lakes states to Mt. Pleasant."
From the May/June 2013 Issue
Sara Stavis Altman (See Nancy Pollock Stavis '56).
Karen Siff Exkorn's most recent book is Fifty Two Shades of Blue-ish. It was published by Orange Press. She donates a portion of the proceeds to autism organizations.
Bill Meade writes: "My career has come full circle. Having graduated with a degree in environmental studies focusing on renewable energy, I worked on the early days of the U.S. renewable energy industry development. I am now based in Jakarta, Indonesia, where I am directing the U.S. Agency for International Development's Indonesia Clean Energy Development (ICED) Project, providing advisory services to national and local governments, project developers, banks and financial institutions, and PLN (the national utility)."
Jane Fried Sheinfeld and Stephen Sheinfeld (Cornell '80) are thrilled that their children will all be attending Brown. Michael Sheinfeld '13 and David Sheinfeld '15 are currently on campus. Jonathan Sheinfeld '17 and Andrew Sheinfeld '17 will call Providence home starting in September.
Laura Viehmann writes: "I'm living with cancer but still able to work part-time, and I am feeling pretty good. I am devoted to my yoga practice. In the fall, I had a great time with Liza Boyajian when she came for President Paxson's installation."
From the March/April 2013 Issue
Joe Gallo writes: "It was a great 30th reunion and Sunday cookout at the Gallos'. I am still plugging away in virtual worlds. Join Dust 514 beta and see where it goes."
From the January/February 2013 Issue
Barry Fagin was selected as Colorado's Professor of the Year by the Carnegie Foundation and the Council for the Advancement and Support of Education.
Vicky Oliver writes she is hard at work on her sixth book, which is of a distinctly different genre than her first five.
From the September/October 2012 Issue
Robert S. Cowan (see Hal Gadon '49).
David Grinspoon has been named the first Chair of Astrobiology at the Library of Congress. He will be in residency there for a year, starting in November, to write a book examining the choices facing humanity as we enter the Anthropocene Era. More can be seen at loc.gov/today/pr/2012/12-080.html.
From the May/June 2012 Issue
Lisa Boyajian writes: "Our 30th reunion is almost here. We have lots of great events planned for the weekend, including a Friday night welcome dinner, Campus Dance, a class of '82 panel discussion, and a very special class dinner and dance, featuring several of our classmates in The Prime Numbers (Adam Bresnick, Ted Greenwald, George Makari, Michael Macrone, and Rob Seidenberg). Looking forward to seeing many classmates there. Feel free to bring your spouses and significant 
others. If you haven't already registered, you can register on-site during the weekend. 
More info available on our class website, www.alumni.brown.edu/classes/1982, and on our Facebook page, www.facebook.com/group.php?gid=18125949195."
David Mandel and his wife, Nina Stillman Mandel '83, were plaintiff's counsel in a two-month trial ending in a million-dollar verdict recently. Both former federal prosecutors, they had been law partners in private practice for some time, but this was the first time they had tried a case together. David writes: "The federal lawsuit against TD Bank was truly a David & Nina versus Goliath affair. The result is apparently the first time a U.S. bank has been held liable for participation in a Ponzi scheme." David and Nina live and work in Miami.
From the March/April 2012 Issue
Chuck Davis (see Joel Davis '56).
Jodi Pliskin writes: "I am very excited about our upcoming 30th reunion, especially since my son, Adam Pliskin '12 will be graduating! Looking forward to seeing a lot of our classmates and sure it will be an awesome weekend." From the January/February 2012 Issue
Roger Baumgarten (see Sid Baumgarten '54).
Liza Boyajian writes: "Save the date: Memorial Day Weekend, May 25–27, 2012. Your class officers and reunion committee are busy planning for another great reunion weekend to celebrate our 30th. Look forward to seeing many of you there. Watch for more information in the coming months and join our Facebook page, Brown University class of 1982, to connect with classmates."
Lisa Cataldo was awarded the Stephen A. Mitchell Author's Award by the International Association for Relational Psychoanalysis and Psychotherapy at the IARPP's annual conference in Madrid, Spain, in June. Lisa is assistant professor of pastoral counseling at Fordham Univ. in New York, and is a psychoanalyst in private practice.
Paul Delzio lives in the San Francisco Bay area. He is involved in high tech, marketing, business development, online videos, and looking for the next great idea. Paul writes: "When I'm not working I'm raising my two beautiful daughters (18 and 16), and the younger has her heart set on Brown. This year I am area chair for BASC for San Mateo to interview freshman applicants. I am looking for local alumni to help me with this. This summer I saw Bill Meade in Washington, D.C., and Carla Ferrari in Providence. They are doing great. Ever True."
Christina Haag's New York Times bestselling memoir, Come to the Edge, will be released in paperback by Random House on Feb. 7. The book chronicles Christina's friendship and five-year romance with the late John Kennedy Jr. '83 and has received the Ella Dickey Literacy Award.
Betsy Harris (see Jerry Young '54).
Roberta Steinfeld Jacobson was nominated by President Obama on Sept. 27 to be Assistant Secretary of State for Western Hemisphere Affairs. She is currently acting in that position. If confirmed by the Senate, she will be the first woman to hold the position.
Susan Meyers has written Check This Box if You Are Blind, a memoir about her brother's journey into blindness. For more information see www.checkthisboxif-youareblind.com.
Vicky Oliver announces the November publication of her fifth book, The Millionaire's Handbook: How to Look and Act Like a Millionaire Even If You're Not (Skyhorse Publishing). She writes: "Learn how to mingle with millionaires, party with plutocrats, and have the good life, all while living on a shoestring."
Frances Melvin Silva writes: "I can't believe it will soon be our 30th reunion. My husband, Vic; son Christopher, 11; and I are doing well. I am a clinical data manager at Aptiv Solutions in Southborough, Mass. I hope to see friends at our reunion."
From the July/August 2011 Issue
David Healey is publishing Kindness for the Damned: A Novella of Intrigue, Love and Redemption in Sicily. It is available on Amazon, BN.com, and iBooks.
Melissa Lukin (see Richard Lukin '47).
Katherine Pancoast Nagamura writes: "Thanks to a Samuel T. Arnold Fellowship, I am making a permanent home in Japan and have published The Ultimate Japanese Phrasebook, already in its fourth printing. I'm enjoying an active Brown alumni group here. Come visit."
Douglas Sovern is in his 21st year at KCBS Radio and is playing in three different bands. His new project is writing a novel on Twitter, called Tweet Heart. Learn more at tweetheartnovel.com.
From the May/June 2011 Issue
Jennifer Cooperman writes: "After an eight-year hiatus raising my two daughters, I have returned to the workforce as a senior financial analyst for the Office of Management and Finance for the City of Portland, Oregon. I was appointed by the Oregon State Treasurer to a three-year term on the Oregon 529 College Savings Board. Anyone in the Portland area is welcome to get in touch!"
Sharon Cornu spent six months in Washington, D.C., with the AFL-CIO as National Field Director for Labor 2010, managing a challenging campaign in 26 states. She returned home to Oakland, Calif., before winter hit, joining the incoming administration of Jean Quan, Oakland's first female and first Chinese-American mayor. She has applied to Mills College's master's program in public policy, picking up interests set aside 30 years ago. Her husband, Mark Toney, heads the Utility Reform Network, organizing consumers. Sons Isaiah and Benjamin are in school, active politically and musically.
Karen Daigle '85 MD moved to R.I. in October 2007. She is currently the division director of pediatric pulmonology at Hasbro Children's Hospital.
Linda Kulla writes: "After 26 years in Manhattan, I bought a house on Long Island and a sailboat to keep the passion alive. My daughter, Cecile Elizabeth, was born in February 2009."
Nancy Buckingham McKenney was named CEO of the Marin Humane Society. A Seattle native and former CEO of the Humane Society for Seattle/King County, she has more than 25 years of experience in the animal welfare field. To learn more about the Marin Humane Society visit: www.marinhumanesociety.org.
From the March/April 2011 Issue
Kenan Siegel (see Engagements & Weddings, Jeff Humphrey '90).
From the January/February 2011 Issue
James E. Bumpus Jr. is working for the Foundry in Bessemer, Ala., a nonprofit that focuses on Christ-centered recovery. He writes: "What an awesome opportunity for God to use me!"
Barbara Kurze (see Ken Kurze '58).
Julia Flynn Siler is the author of The House of Mondavi: The Rise and Fall of an American Wine Dynasty. A former foreign correspondent for Business Week, she is now a contributing writer for the Wall Street Journal, based out of the San Francisco bureau. The House of Mondavi, her first book, became a New York Times bestseller and was named a finalist for a 2008 James Beard Foundation award and a 2008 Gerald Loeb award for distinguished business reporting. She is now at work on The Lost Kingdom, forthcoming from Grove/Atlantic in 2012. She lives in the Bay Area with her husband and two children.
From the September/October 2010 Issue
Jane Mintzer Hoffman '82 (see Steven A. Mintzer '57).
Darrell Petit is exhibiting his sculpture Kiss, 2008, at 5+5: New Perspectives, an exhibition celebrating the 50th Anniversary of Storm King Art Center, one of the world's great sculpture parks. Kiss consists of two massive granite elements sited adjacent to each other and touching at the top. Last year Darrell and his wife, architect Naomi Darling, cotaught an urban studies class on Green Cities at Brown.
From the July/August 2010 Issue
Lena Uljanov Crandall is a community volunteer at her local parks and conservation advisory council. Her husband, Jeff Crandall, is a partner at Shearman & Sterling, LLP, in New York City. They reside in Scarsdale with their two sons, James, 14, and Nick, 11.
Linda Alpert-Gillis and her husband, Steve, will be celebrating their 25th anniversary this year. Their daughter, Sarah, graduated from high school and has been accepted by the Univ. of Rochester, and their twin sons, Andrew and Michael, will celebrate their bar mitzvahs. Linda is an associate professor of psychiatry, pediatrics, and clinical nursing at the Univ. of Rochester, where she directs the child and adolescent mental health program.
Darrell Petit was back at Brown this spring semester as an adjunct instructor in urban studies, coteaching Green Cities with his wife, Naomi Darling. His sculpture, KISS, is part of Storm King Art Center's 50th anniversary exhibition, "5 + 5: New Perspectives," which opened June 5.
Vicky Oliver (see Barbara Hirsch Harrison '75).
From the May/June 2010 Issue
Yul Ejnes '85 MD has been practicing internal medicine in Cranston, R.I., for 20 years. He also remains involved with the American College of Physicians, the professional society for internal medicine. In 2010 he will be the chair-elect of its National Board of Regents. Anne Edwards Ejnes '83 teaches at LaSalle Academy's Pegasus program and begins her second year on the Glocester school committee. Their son Sam, 21, is now an Emerson College graduate and has a job in Burbank, Calif. Son Josh, 14, enjoys high school, music, and Boy Scouts, and is working toward Eagle Scout distinction.
Jim Yong Kim (see Praveen Basaviah '05).
Craig Mello (see James Mello '58).
From the March/April 2010 Issue
Youngcho Chi worked at McKinsey and Accenture in Korea before joining Samsung Electronics a few years ago as senior vice president in charge of corporate strategy.
Margery Cooper (see Charles A. Cooper '49).
Kenneth Wishnia's latest book, The Fifth Servant, a Jewish-themed historical novel set in Prague in the late 16th century, was published by William Morrow.
From the January/February 2010 Issue
Sarah Rosenthal's book Manhatten is just out from Spuyten Duyvil Press. The book layers poetry, fiction, and art reviews to tell the story of a young woman's coming of age in New York City. She is looking forward to the 2010 publication of her collection of interviews, A Community Writing Itself: Conversations with Vanguard Writers of the Bay Area.
From the November/December 2009 Issue
Roger Baumgarten (see Sid Baumgarten '54).
Douglas Sovern married Sara Newmann '99 MD (Wesleyan '91, Harvard School of Public Health '00), on May 24 in Calistoga, Calif. The best man was Brad Levy '81. Rustam Booz '84 delivered a toast. Among the other guests were Chas Edwards '92, Dave Herbstman '90, Nancy Kane '91, Zahavah Levine '91, Lissa Soep '91, and Karen Strassler '91. Lissa fixed the couple up on a blind date in 2007. Sara is an assistant clinical professor of obstetrics, gynecology, and reproductive sciences at UC San Francisco, and Doug is the political reporter at KCBS Radio in San Francisco. He's also an award-winning blogger at SovernNation.com and is the bass player for the Eyewitness Blues Band. The couple lives in Oakland, Calif. Contact Doug on Facebook or Twitter, user name Sovern Nation.
From the September/October 2009 Issue
Connect with us at the Brown University Class of 1982 Facebook page.
Marjorie Faulstich was promoted to full professor at UCLA, and this spring Rutgers Univ. Press published her book Translating Childhoods: Immigrant Youth, Language and Culture. Marjorie writes: "I spent this spring on sabbatical at the Univ. of London. Inspired by Randy Pausch, I presented at UCLA's Last Lecture series on the importance of living each moment fully—the wonderful times and the challenging ones too. Since I've had my share of the latter, I appreciate my good fortune this year all the more."
Laura Viehmann (see Chuck Heims '39).
From the July/August 2009 Issue
Robert Abbatomarco (see Phil and Patricia Abbatomarco '57).
Ronn Gaines writes: "After spending more than 17 years in the great Northwest (Seattle), I recently relocated to the Washington, D.C., area. Given the historic nature of the recent election, the D.C. area is abuzz with all sorts of activity and important happenings. Exciting to have returned at this time. My son, Tristan, is 13 and my daughter, Marissa, is 10. Any and all (especially classmates) are welcome to e-mail."
Josh Grotstein (see Chris O'Brien '91).
Elisabeth Young Harris (see Abbe Beth Robinson Young '58).
Julia Flynn Siler has a new book, The Lost Kingdom, forthcoming from Grove Press. The film rights for her last book, The House of Mondavi: The Rise and Fall of an American Wine Dynasty, have just been optioned by a veteran Hollywood producer.
Frances Melvin Silva writes that she, husband Vic, and son Christopher are all enjoying jobs, family, and school. She would love to hear from friends to catch up. Frances is still with Medical Device Consultants Inc., in North Attleboro, Mass.
Philip Squattrito is completing his 20th year on the faculty at Central Michigan Univ. This summer he will begin a one-year term as chair of the academic senate. He writes that he has been in contact recently with classmates Barbara Ballin Newman and Bill Hazard.
From the May/June 2009 Issue
Laura Levitt writes: "My book, American Jewish Loss after the Holocaust, came out last fall. I am up for promotion to full professor at Temple Univ., and I am thrilled that our classmate Jack Markell is now the governor of Delaware!"
Robert Root published his second book of photography, Imagining Istanbul. Lucienne Thys-Senocak '83, a professor of art history at Koc Univ. in Istanbul, wrote the introduction. See it at www.ImaginingIstanbul.com.
Amanda Hopkins Tirrell writes: "My family and I had a very exciting year. I was promoted to vice president of neurosciences, behavioral health, rehabilitation, and cancer care at Baystate Health in Springfield, Mass. My daughter, Penelope Alexiadis, turned 17 and is now driving, pitching varsity softball for East Longmeadow High School, and starting to look at colleges. The most exciting news: Chris Stevens Tirrell and I were married on Aug. 18 in Becket, Mass. My parents, Robin and Wylie Hopkins, were present as were several Brown alumni, including Lisa Miller '85 MD, Ivy Abrams Silverman, Helaine Loman, Elaine Palmer Rankowitz '84, Cathy Carolan Daniel '84, Laura Oot-Sheridan '84, Margaret Tormey '84, Jane Drury Moran '84, Dean Rapoza, John Ferry, and Wendy Sherman Jimenez and Ernesto Jimenez."
From the March/April 2009 Issue
Sara Altman (see Nancy Pollock Stavis '56).
Vicky Oliver (see Bill Hayes '57).
From the January/February 2009 Issue
Christopher Gill and his wife, Cindy, recently traveled to Providence to help their son Evan start his Brown journey with the class of 2012. Evan's grandmother, Diana Gill '54, also joined the party. Evan is the grandson of the late Robert Gill '54. Evan is also the nephew of Cathy Gill Oulighan '78, Dave Oulighan '77, and Rob Gill '89. Chris and Cindy live in Tulsa, Okla., where Chris is director of product management with Hilti Inc.
Alan Levenson '82 AM and his family have relocated to Norman, Okla., after 18 years of living in Cleveland. Alan looks forward to hearing from any Brunonians in the area.
From the November/December 2008 Issue
Stephen Beck writes: "I recently left the start-up world to join virtualization technology leader VMware's professional services organization. I have also set up an inspirational tribute campaign (see www.firstgiving.com/randypausch) to honor our brave colleague Randy Pausch, who touched millions with his 'Last Lecture' and finally lost his brave battle against pancreatic cancer on July 25. The goal of the fund is to raise money for pancreatic cancer research; the mission is to be well on our way to a cure during Randy's children's lifetimes. I'd love to hear from other alumni about what you've been up to, and if you're in the Bay Area, please get in touch."
Lena Uljanov Crandall writes: "I am making the most of being a stay-at-home mother to two boys—James, 13, and Nicky, 9—by volunteering in my community. Most of my efforts concern the preservation of open space, parks, and trees here in Scarsdale, N.Y. I would love to hear from my long-lost but never forgotten friends from Brown."
From the September/October 2008 Issue
James W. Austin has produced a photography book, Sight Lines: Thinking in Pictures, which includes work exhibited at the Smithsonian's Nature's Best awards and at the Denver Art Museum. The book also includes work from when Austin lived in Japan and Sweden, and from his travels to Ireland, the Bahamas, and the Everglades. He lives full-time aboard a catamaran, Salty Paws.
James P. Stannard, a professor at Univ. of Alabama at Birmingham, was honored with the prestigious Clinical Medicine 2007 book award from the Association of American Publishers for his book, Surgical Treatment of Orthopedic Trauma. Jim and Carolyn Akaishi Stannard reside in Alabama with six of their seven children. Jim writes: "Our oldest, Jennifer, is pursuing a master's degree in physical therapy in Texas; we have two sons in college (Luke and James), and are home-schooling the four youngest ones (Michael, Rebecca, Sarah, and John). We recently enjoyed a visit with Sobon Chew, who journeyed to Alabama, braved a high school football game, and survived."
From the July/August 2008 Issue
Lauren Kimberly Calahan writes: "Four great kids —19, 17, 15, 10—two off to college, one hoping for Brown. I returned from Boston to Darien, Conn., a seemingly perfect life—until Lawrence died in July 2007. Now we take on the challenge to seize each day, having learned the true meaning of Tim McGraw's song, Live Like You Were Dying."
Claude Chene writes: "I live in London with my wife, Aenne, and two boys, Jasper, 12, and Oliver, 10. Both go to the American School and love life in the U.K. I work for AllianceBernstein and have been here off and on for eight years now."
Mary K. Cullen writes: "Brown days seem like yesterday! Hard to believe it was 26 years ago we graduated! I remember wearing a black armband at graduation (in the days before rubbery bracelets or lapel pins). I don't remember what it was for. Anyone who does remember—old friends, contacts—I would love to hear from you."
Diane Krivit Katzman is a jewelry and accessory designer in St. Louis (www.dianekatzman.com). She married David Katzman '86, whom she met at a Brown Club of Washington event. They have three teenage daughters who are interested in attending Brown.
Paul J. Powers writes: "Each day of my life brings closer to me the realization of how fortunate I am to have attended Brown! I have worked the past 25 years as a high school history teacher and coach, the past 20 in building maintenance. I have also released a compilation CD of the past 20 years of music I've written and performed along with Sassan Ghahramani '83, Adam Todd '83, and Kevin DelDuca'85, available through cdbaby.com or Apple's iTunes store. Hope you enjoy. Peace and love to all of you who touched my life so deeply."
Dana Spergel Schwartz writes: "My husband, Harry Schwartz '81, and I are so thrilled that our son, Corey Michael Schwartz '11 is now a student at Brown."
Susan Yie is living in New York City and continuing her career in financial-services recruiting after living 12 years in Milan. She writes: "I must say that it feels great to be back in the city."
From the May/June 2008 Issue
James E. Bumpus Jr. writes: "This is to inform my classmates that I am alive and well in Kentucky. There is a program I am working with called His House. It is a spiritual sanctuary for recovering men. We need your support and prayers."
D. Oscar Groomes got married to Heide Evans in December 2007. Oscar writes: "After we honeymooned in Fiji we moved from Chicago to Charlotte, N.C., where we are settling in!"
Laura S. Levitt just published American Jewish Loss after the Holocaust (NYU Press, 2007). She was also the dissertation director for Deborah Glanzberg Krainin '86. She is the director of Jewish studies at Temple Univ. in Philadelphia.
Jodi Kase Pliskin writes: "I'm so happy to report that my son, Adam Pliskin, was accepted early decision to Brown this year and will be a member of the class of 2012. I'd love to hear from any friends whose children will be attending Brown as well."
Fran Melvin Silva is a data manager at Medical Device Consultants Inc. in North Attleboro, Mass., and her husband, Vic, works for Genesis Healthcare.
Laura Viehmann practices pediatrics in Pawtucket, is active in the R.I. Breastfeeding Coalition, and serves as the American Academy of Pediatrics R.I. Chapter Breast Feeding Coordinator. She writes: "I work to make breast feeding easier at the hospital, in the community, and for working moms. I am unhappily adjusting to life as a widow and love watching my boys grow. Patrick is 14 and Andrew is 11. The boys enjoy guitar lessons and maybe one day will play at Campus Dance."
From the March/April 2008 Issue
George Makari just published, Revolution in Mind: The Creation of Psychoanalysis, with Harper Collins Publishers. He continues as associate professor of psychiatry at Weill Medical College of Cornell. His wife, Arabella Ogilvie '80, is a private art curator and consultant. They live with their two children in New York City.
Barbara Siegel was recently hired as project manager for Senior Partners for Justice, a program of the Volunteer Lawyers Project of the Boston Bar Association. More information is at www.spfj.org. Nancy Stigers (see Mariette Perron Bedard '57).
From the January / February 2008 Issue
Daniel H. Hechtman moved to New York City and is working as a pediatric surgeon. His daughter Rachel graduates from high school this year. Josh, 16, and Laura, 14, are still in high school. He is looking forward to hearing from fellow alumni.
Sean Tracey is a commercial director/creative director who just finished his first documentary film, The Jesus Guy. The film premiered at the Sidewalk Moving Picture Film Festival in Birmingham, Ala., in September and was screened at the New Hampshire Film Festival in early October. Sean, who's been directing television commercials for over fifteen years, has been a featured writer and advertising guru for Boards magazine, has taught at Emerson College in Boston, and is a frequent speaker at advertising and marketing seminars.
From the November / December 2007 Issue
Daniel A. Ladow, a patent attorney from Greenberg Traurig LLP, joined Dreier LLP's intellectual property department. He previously led the intellectual property litigation practice in their New York City office.
Jeffrey Lesser '84 AM has been named director of Emory Univ.'s Tam Institute of Jewish Studies. His newest book, A Discontented Diaspora: Japanese-Brazilians and the Meanings of Ethnic Militancy, was recently published by Duke Univ. Press.
Harlan R. Sonderling and his wife, Bethany, announce the July 25 birth of their daughter Layla. She joins Ezra, 9, Eliana, 7, Aria, 5, and Boaz, 3. They live in Newton, Mass., and spent the summer in Bridgton, Maine, at sleep-away camp. Harlan writes: "Bethany worked, the older children camped, and the younger children and I played and swam. Midlife is sweet."
From the September / October 2007 Issue
Charles Gannon's book Rumors of War and Infernal Machines: Technomilitary Agenda-Setting in American and British Speculative Fiction was selected by Choice magazine as a 2006 outstanding academic title. Charles is an English professor at St. Bonaventure Univ. in New York state.
Gwenn Sewell Gebhard writes: "I missed reunion weekend because our daughter, Jessica, graduated from high school that weekend with an International Baccalaureate. She enters Brown this year as member of the class of 2011. Emma, our 14-year-old, started high school this year at Washington International School. Paul '84 and I continue to enjoy living and working in Washington, D.C."
David Jeffers (see Ed Bishop '54).
Jack Markell, Delaware's state treasurer, will be running for governor in 2008. In what is believed to be a first for a Delaware gubernatorial candidate, Jack announced his candidacy online. His speech is posted at www.markell.org.
Robert Root announces the November 2006 arrival of baby Shoshana, who joins brother Gabriel, age 4½ and an aspiring astronaut. Rob published his first book of photography, Image in Mind, in July. He is medical director of Child and Adolescent Psychiatry at California Pacific Medical Center in San Francisco. He and his family live in the Noe Valley neighborhood.
From the July / August 2007 Issue
Mike Gleason '94 PhD has joined AVAD as the company's vice president of sales. Mike previously worked at Jujitsu as the vice president of sales in the company's plasma division.
Sarah Groisser writes: "I have been happily living in San Francisco, Calif., for the last twenty-five years. I work in the San Francisco public schools with special-needs and Spanish-speaking students, and am active in interfaith social justice work, as a proud member of a progressive synagogue."
Jim Yong Kim ["The Healer," BAM, Nov./Dec.] was named to the board of trustees for the Management Sciences for Health, a private, nonprofit organization that aims to improve delivery of health care services through practical management tools.
Hank Kimmel premiered his new comedy, Hank Kimmel's Shorts, at the Jewish Theatre of the South in Dunwoody, Ga., on Apr. 25. The play was described as "a Woody Allen-esque romp through suburbia, the workplace, international airports, and your local neighborhood pharmacy."
Craig C. Mello (see Sandy McTaylor '58).
From the May / June 2007 Issue
The big 25 is around the corner (that's years since we graduated, and not our age. Sigh!) Don't miss this once-in-a-quarter-century chance to reconnect with old friends, reconnect with Brown, and reconnect with who you were in 1982. The weekend is packed with plenty of fun activities designed to take you back, beginning with a welcome reception Friday afternoon in our class headquarters for the early arrivers, the Friday night dinner gala just for the class of '82, the sumptuous class of '82 wine tasting and dinner on Saturday night, and a riveting class town hall on Sunday, culminating with our class march down College Hill. Registration is available on site (with an extra fee) so, even if you haven't sent your forms in yet, pack your bags and head to Providence. And check out our class website, http://alumni.brown.edu/classes/1982, for up-to-date information on fellow classmates!
Hilary Kacser has been invited to perform her original solo play, In Pursuit of the English: Rose, at the International Doris Lessing Conference in Leeds, England, July 2007. Hilary adapted the play from the Doris Lessing book In Pursuit of the English, and it sold out when premiered last year at Washington, D.C.'s inaugural Capital Fringe Festival. The play has been generously supported by the Washington, D.C., Commission on the Arts and Humanities and the Humanities Council of Washington, D.C. She writes: "See you on campus in May!"
Susan Yie writes: "I am still in Italy, but I have moved from Turin to Milan and have joined the Milan office of Spencer Stuart in the financial services practice."
From the March / April 2007 Issue
Reunion cochairs Liza Boyajian Kravis and Diana Marcus Muller report: "It's hard to believe, but our 25th reunion is quickly approaching! Plans are gearing up for a fun-filled weekend for you and your family, beginning with a welcome reception on Friday afternoon. You can visit the class Web site (alumni.brown.edu/classes/1982) for regular updates, and while you're there check out who's on the committee and who's got news! You should also have heard from us by now via e-mail. Don't miss out on the chance to reconnect with old friends this May!"
Deirdre Day-MacLeod writes: "I received the sad news of the death of my former New York City roommate, Jill Amberg, '81. Ellen Comley '80 and I met to mourn our friend and are planning a reunion with our other Avenue D roommate, Laura Sadovnikoff Blackadar '80."
From the January / February 2007 Issue
John Kwok writes: "My sister got a Romulan scout ship, and I didn't. On Saturday, Oct. 7, my sister and I attended the last day of the Star Trek auction at Christie's New York, and she made a successful bid for this Star Trek ship model (I haven't been a Trekkie for years; my favorite SF TV series is Babylon 5). I saw a model of the USS Enterprise from Star Trek: The Next Generation sell for more than a half million dollars. I enjoyed most meeting Denise and Mike Okuda, longtime artistic and technical consultants to the Star Trek TV series and films; the couple worked with Kenneth Biller '86 when he was both executive story editor and a producer of the Star Trek: Voyager TV series. Biller isn't the only fellow alumnus associated with Star Trek; actor Jude Ciccolella '69, best known as Mike Novick from 24, portrayed Romulan commander Suran in the film Star Trek: Nemesis. The History Channel was filming a documentary while we were there, so it's possible you may get a glimpse of both my sister and me when it airs."
Donald Leichter writes: "Tom O'Brien and Barbara Dailey '81 hosted a happy summertime reunion in August on the pastoral countryside surrounding their historic home in Foster, R.I. The class of '82 was well represented in preparation for our upcoming 25th reunion. Sharon Cohen-Ainsfeld, Neil Hoffman '81, Dan Kass, and Ben Mardell were there, along with our close comrades from neighboring classes: Jane Berkman '84, Charles Alsdorf '83, John Belew '83, Deb DeBare '83, Ellen Koehler-Kiley '87, and Sarah Perl '83. Special guest was favorite faculty member Bob Jay, who told spellbinding stories of his sailing trips around the Hebrides. We swam in Carbuncle Pond, and after sunset there was singing with music provided by Tom and Barbara's two sons, Liam and Loren. Only Rhode Island can serve up such sweet summer nights with friends."
Dave Marcus writes: "I've left my beloved Northampton, Mass., for the suburban idyll of Northport, Long Island, where I'm writing features for Newsday. Oddly enough, that's exactly what I did twenty-five years ago, the summer after junior year. So much for career growth."
Craig Mello (see Jim Mello '58).
Dean Mitchell writes: "I was excited that my book Dr. Dean Mitchell's Allergy and Asthma Solution was published this past summer by Marlowe/Avalon Publishers. It seems a long time ago that I was studying in the Science Library and being in chemistry lab. I would love to hear from any of my fellow classmates."
Keith Oppenheim writes: "I continue to work as a correspondent for CNN based in Chicago. Lots of running around the U.S.A. My wife, Susan, an internist, opened a private practice. My daughter Ellen just turned 12 and my nephew Eric is now a freshman at Brown!"
Lisa Rothstein writes: "Talk about culture shock! I'm living in L.A. after almost eleven years in Paris. The move was prompted by my first screenplay having won prizes in the Slamdance and Screenwriting Expo competitions, netting me a manager and an agent. I'm working on a new script now–a romantic comedy with a sports angle. Still doing some advertising copy on a freelance basis and renting my Paris place to tourists (see www.myplaceinparis.com). My biggest news is that I just got engaged to a wonderful man—Jim Benson, an expert on vintage TV. He is the host of the radio show TV Time Machine and published a book on Rod Serling's Night Gallery. He's starting a new business involving audio production for podcasts. We're planning to marry in New York in the spring. I am in close touch with classmates Linda Kulla, Karen Cavanagh, Tamara Hoover '83, and Joseph Pearson '81. I'm also great friends with Jennifer Sullivan '85, who is in L.A. in film production—we discovered our Brown association long after meeting! Jim and I hope to attend my 25th if it doesn't interfere with our wedding plans. Any folks on the West Coast (living here or visiting), please look us up!"
Doug Sovern writes: "I've just joined a new rock band, along with Melissa Culross '92, who, like me, is a reporter/ anchor at KCBS Radio in San Francisco. The band consists of newspeople from KCBS and our sister TV station, CBS-5, Live Team Coverage. Melissa and I coanchored the news recently, becoming, we believe, the first all-Brown coanchor team in the history of major station broadcasters— or at least in the history of CBS News. I have also been chosen to be a contestant on Jeopardy!—so keep an eye out for me. I hope to see classmates and old friends at our reunion this year!"
From the September / October 2006 Issue
Steve Beck writes: "After a seven-year run, I left RSA Security and joined a wireless start-up in Mountain View, Calif., called Apprion as the vice president of services. I'm looking forward to reconnecting with old friends. Please drop me a line, and hopefully we can catch up in person at next year's reunion."
Lisa Cataldo was one of thirteen doctoral candidates awarded the degree of doctor of philosophy at the 170th commencement of Union Theological Semin­ary in the City of New York on May 19. Lisa's focus was psychiatry and religion, and the title of her dissertation was "A Penultimate God? A Depth Psychological Search for the Missing Mother in Christian Theology." She was also one of the three recipients of the Robert Wood Lynn Fellow­ship, which is awarded annually to one or more graduating students who, by the decision of a faculty committee, shows promise of excellence in teaching or in a ministry of education.
Roland Laird, Ayana Evans '98,and Felicia Lyde '98 founded the Ethel Tremaine Robinson Foundation. It is a nonprofit corporation designed specifically to promote African American philanthropy among graduates of Brown.
William Loui writes: "I received the honor of being named the 2005 Local Hero in Hawaii by the Susan Komen Breast Cancer Foundation. I have been the medical director of the Institute of Cancer and stem cell director at St. Francis Medical Center in Honolulu. This year I also received an award for excellence in clinical teaching at the John A. Burns School of Medicine, Univ. of Hawaii."
Bob Morris writes: "I got as married as gays can get (in Manhattan's City Hall) to Ira Silverberg. And in addition to writing the Age of Dissonance column in the New York Times's Sunday Styles section, I've been performing in a solo show with music called Assisted Loving at the Daryl Roth Theater. It's about my dad dating after my mom died."
Darrell Petit was married on August 27, 2005, to Michelle Naomi Darling (engineering/art, Princeton '96 MA; architecture, Yale '06). The event took place in Darrell's sculpture project, the Circle of Life, a living celestial calendar created from more than 700 tons of Norwegian blue fjord granite.
From the May / June 2006 Issue
Robert Abbatomarco writes: "I'm the executive director of the Open Space Trust Fund for Bergen County, N.J., which provides financial assistance to municipalities, non-profit organizations, and the county of Bergen government to assist with land acquisition for parks and conservation, park development, farmland preservation, and historic preservation."
Chuck Davis, chairman of the shopping search engine Shopzilla Inc., has been named a director of Loyalty Lab Inc., an on-demand retail loyalty and customer management platforms provider based in San Francisco.
Michele Favorite writes: "I have helped establish Absolute Italian Events (absoluteitalianevents.com), a company based in Italy that organizes high-level events (corporate off-sites, parties, weddings) throughout Italy."
Nancy B. McKenney has been named executive director of Petfinder.com Foundation and vice president of Petfinder.com, whose mission is to ensure that no pet is euthanized for lack of a home. Nancy has worked in animal welfare since 1986, having served the Seattle/King County Humane Society as CEO for nineteen years. She is past president and board member of the Society of Animal Welfare Administrators and the Washington State Federation of Animal Care & Control Agencies. She serves on the American Humane Association's shelter advisory committee, Banfield Veterinary Hospital's shelter advisory committee, and the board of Elder and Adult Day Services, where she was past president. She received a master's in not-for-profit leadership from Seattle Univ. in 1996. She and her husband share their home in Renton, Wash., with two adopted pets—a golden retriever mix, Lilly, and a tabby cat named Matty.
Barry Sternlicht, president and CEO of Starwood Capital Group, is set to launch a new luxury hotel brand called The Crillon. The Hotel de Crillon, one of only a half dozen six-star hotels in Paris, is the flagship hotel, and future hotels, to be located in Rome, London, Barcelona, New York City, and Dubai, will offer one-of-a-kind luxury experiences.
From the March / April 2005 Issue
Stacy Palmer is the editor of Challenges for Nonprofits and Philanthropy: The Courage to Change (Tufts ). The book collects the writings of Pablo Eisenberg, a longtime antipoverty activist and founder of the National Committee for Responsive Philanthropy. For the past decade, Eisenberg has been a columnist for the Chronicle of Philanthropy, where Stacy serves as editor.
From the November / December 2004 Issue
Theresa Diaz writes: "After living in Brazil for two years, I returned to Atlanta in 2002. I am still working for the global AIDS program at the Centers for Disease Control and am responsible for HIV surveillance in twenty-five countries. With the president's emergency plan for AIDS ($15 billion over five years), this is an exciting time, and we hopefully will have a large impact on this epidemic by providing care, treatment, and preventive services to people in resource-constrained settings. When I'm not traveling I am enjoying (or surviving) being a mom of two boys, ages 7 and 9. I would love to hear from old friends."
Steve Koppel, his wife, Paula, and children David, 15, and Katie, 12, returned from a yearlong educational travel adventure that took them to twenty-five countries. Steve writes: "For those who are interested, we maintained our own Web site, www.koppelquests.net, which we updated daily with journals, pictures, and essays written by our children. This was an amazing experience for us all, and we'd love to help anyone (especially families) thinking about educationally oriented international travel. We also enjoy sharing stories with others who have traveled to the same places that we reached on our own journey." Steve left Accenture in 2002 after a twenty-year career as a business consultant and now plans to pursue opportunities in the nonprofit arena, probably in the medical field. He lives in Reading, Mass., and would love to reconnect with friends.
Harlan R. Sonderling and Bethany Lynn, of Newton, Mass., announce the June 30 birth of Boaz Arthur Sonderling. He joins sisters Aria, 2, and Eliana, 4, as well as brother Ezra, 6.
Barry S. Sternlicht has joined the board of directors of the Estée Lauder Companies. Barry is the chairman and CEO of Starwood Hotels & Resorts Worldwide. He is a Brown trustee and serves on the boards of numerous civic organizations.
From the September / October 2004 Issue
David Grinspoon has won the 2004 PEN Center USA Literary Award for Research Nonfiction for his book Lonely Planets: The Natural Philosophy of Alien Life.
Jeffrey Lesser '84 AM has been named the Winship Distinguished Research Professor of History at Emory Univ.
Melissa C. Lukin (see Richard Lukin '47).
David Marcus will soon publish What It Takes to Pull Me Through (Houghton Mifflin), which follows four teenagers in crisis through the Academy at Swift River, a renowned "therapeutic school" that combines intensive academics, wilderness survival, and group therapy. David is a Pulitzer Prize–winning writer and a contributing editor for U.S. News & World Report, as well a visiting scholar at Ithaca College's Park School of Communications.
Michele A. Masucci has joined Nixon Peabody's Garden City, N.Y., office as counsel in its health services law practice.
From the July / August 2004 Issue
Frank Batcha left on April 17 on a twelve-day medical expedition to Bamboi, Ghana, to provide medical assistance to the remote village. He will treat patients who have never before seen a physician, according to the Small Village Foundation. Batcha is a family practice physician at the Hailey Medical Clinic in Idaho.
Nadine Cartwright-Lowe '85 MD has joined the Brown Medical Alumni Association board. She is an internist at Gaylord Hospital and a personal-health coach. She lives in Connecticut with her husband, Paul, daughter Veronica, 16, and son Doug, 14. She occasionally stops by the Brown campus to visit jazz musician and composer Paul Jr. '07, her son, who plays soprano saxophone and performs in a Brown jazz combo.
Stephanie D. Edelson was elected counsel with the New Jersey–based law form Riker, Danzig, Scherer, Hyland & Perretti on April 5.
Jeffrey Lesser '84 AM, professor of history and director of the Latin American and Caribbean studies programs at Emory, edited Searching for Home Abroad: Japanese Brazilians and Transnationalism.
Thomas G. Plante, a professor of psychology at Santa Clara Univ., had two books published this spring: Do the Right Thing: Living Ethically in an Unethical World, and Sin Against the Innocents: Sexual Abuse by Priests and the Role of the Catholic Church, which was launched in May at an international conference on the sexual-abuse crisis in the Catholic church.
Philip Squattrito writes: "I will complete fifteen years as a chemistry professor at Central Michigan Univ. (CMU) this summer. In addition to my teaching duties I am an editor of the journal Acta Crystallographica and serve as membership officer of the CMU Faculty Association, our union."
An impromptu reunion of the class of '82 occurred in Steamboat, Colo., where Tony Weisman and his wife, Tracy Brownell Weisman '84, spent a week skiing with Harry Rosenberg and his family. Tony and Harry were roommates for four years at Brown and see each other frequently in Chicago, where each has two sons attending the Francis Parker School, their alma mater. While suiting up for a dog-sledding adventure at a remote, snow-covered ranch, they bumped into Bob Goodman and his son Noah.
From the May / June 2004 Issue
Nancy Schott Benjamin writes: "After seventeen years 'at home,' I have begun a master's degree program in counseling at Boston Univ. My husband, Roy Benjamin '81, and I better get used to paying tuition again, as our older child goes off to college in September."
Paul Lowe, an educational consultant, made a presentation at the Brown Club of New York's second annual college admissions seminar, which was attended by more than 150 alumni and their families. Kwame Campbell '92, event coordinator for the Brown Club of New York, writes: "We would like to thank Paul for volunteering his services and helping alumni to reconnect with the greater Brown community."
Linda Peters Mahdesian is a Realtor with Coldwell Banker Residential Brokerage in Cranston, R.I. She has been elected to the board of the Real Estate Corporation of Northern Rhode Island Community Services and to the board of the Mental Health Consumer Advocates of Rhode Island. She is a member of the Greater Providence Board of Realtors. She was formerly the community organizer for the Rhode Island Council of Community Mental Health Organizations Inc.
From the March / April 2004 Issue
Brian Herts writes: "I was appointed head of the section of abdominal imaging in the division of radiology at the Cleveland Clinic Foundation. I'm enjoying living the suburban life with two kids and my wife, Amy Maneker, sister of Meryl Maneker."
Michael Lev '86 MD, Julie, Rebecca, and Josh say "hi" to all their friends!
Mark Malamud writes: "My new company, busymonster, helps situate software start-ups in recently converted abbeys, monasteries, and convents. If you think it's a challenge wiring a 20th-century home, try punching CAT-5 cable through 600-year-old stone walls! But we're making great progress and have just closed on our third monastery outside the United States, in Umbria, Italy."
Susan Yie writes: "Now that I finally have an e-mail address here in Turin, Italy, I would love to hear from old friends out there."
From the January / February 2004 Issue
Chuck Davis (see Jon Davis '89).
Marcia Dunn (see Alyson Yashar '89).
Thomas Fox joined UBS Investment Bank as co-head of U.S. equity capital markets. He will be a managing director and will be based in New York City. Thomas previously was managing director and co-head of U.S. equity capital markets at Credit Suisse First Boston.
Joseph Lellman lives and practices orthopedic surgery in Northampton, Mass., with his wife, Martha, and four children, Charlotte, Sophie, Georgie, and Gus.
Jeffrey Lesser '84 A.M. has published Searching for Home Abroad: Japanese Brazilians and Transnationalism (Duke University Press). Jeffrey is director of the Latin American and Caribbean studies program at Emory University.
Mary Allen Lindemann writes: "My husband, Alan Spear, and I started a specialty coffee company, Coffee by Design, in Portland, Maine, in 1994. Early this year we open our fourth retail coffeehouse and expand our coffee micro roasting operations, which wholesale nationwide. Check us out at coffeebydesign.com."
David Vander Schaaf writes: "I moved to Westfield in '96 from Rochester, N.Y. In 1989 I married Elizabeth Okun, whose sister is Jenny Okun Harper '81 and whom I met at Jenny and Stephen Harper's wedding in 1986. We have two boys, Mark, 12, and Brian, 9."
From the November / December 2003 Issue
Chuck Davis and Jan Phillips Davis '83 write that they are enjoying a restful summer after way too many soccer games last year. Chuck spent his weekends coaching teams for son Jared, 12, and daughter Jenna, 9. Chuck runs bizrate.com, a shopping search site, in Marina del Rey, Calif. Last February, Chuck joined Dean Hazeltine at Brown and jointly taught a bizrate.com case study to the Engineering 90 class.
David Grinspoon has published Lonely Planets: The Natural Philosophy of Alien Life (Ecco/HarperCollins). In other news, David and Spencer King played a gig for an enthusiastic crowd of five-year-olds at a summer music camp in Boulder, Colo.
Bill Meade was promoted to partner at PA Consulting Group, a 3,000-employee management consulting firm headquartered in London. Bill works out of the Washington, D.C., office and heads the sustainable tourism practice. Bill lives with his wife, Dana Verkouteren, in Cabin John, Md.
Phoebe Manzella Murphy (see Marshall Cohen '54).
From the September / October 2003 Issue
Jay Horowitz writes that he repurchased Strategic Legal Resources, which he founded in 1995 (after practicing law for nine years at Skadden Arps) and sold in 1998. The company also purchased Goodkind Associates to expand its services to include the staffing of temporary and permanent attorneys; paralegals; and real estate, financial, and information-technology professionals. The company's name is now Strategic Workforce Solutions.
Daniel Savage has been promoted to senior vice president of sales, marketing, and synergy at Hollywood Records. He was previously senior vice president of marketing for Island Records.
From the May / June 2003 Issue
Harry B. Rosenberg Jr. has joined Bank One Private Client Services as a client adviser. He was previously a lawyer and consultant in private practice in Chicago.
Laura Viehmann is a pediatrician in private practice with Rudolf Jaworski '40 in Pawtucket, R.I. She writes: "I was named breast feeding coordinator for Rhode Island Chapter of American Academy of Pediatrics. In July I founded the Physician's Committee for Breastfeeding in Rhode Island. Contact me with breast-feeding stories or to join the committee—you don't need to be a physician!"
From the March / April 2003 Issue
Nancy Dee married Thomas Zorabedian (Univ. of Rhode Island, B.A.; Boston University, Ph.D.) on Aug. 3 in Misquamicut, R.I. Nancy is the daughter of Robert K. Dee '50 and Madeline Rocchio Dee '50 and the niece of Richard Dee '50, John Dee '51, Elena Rocchio '52, and the late Robert Rocchio '47. Alumni in attendance included Angeline Rocchio Kiernan '50, Laurie Rocchio '78, and Tom Plante. Nancy is a psychotherapist in private practice, and Tom is the senior development officer and a film professor at URI. Nancy and Tom visited Aruba on their honeymoon and live in South Kingstown, R.I.
Sarah Lamb has co-edited Everyday Life in South Asia (Indiana University Press). Sarah is associate professor of anthropology at Brandeis and the author of White Saris and Sweet Mangoes: Aging, Gender and Body in North India.
James P. and Carolyn Akaishi Stannard announce the Aug. 30 arrival of John Akaishi Stannard. He joins Jennifer, 17; Luke, 15; James, 12; Michael, 9; Rebecca, 6; and Sarah, 4. Carolyn keeps busy with homeschooling and juggling everyone's schedules. Jim is an associate professor of orthopedic trauma at the Univ. of Alabama in Birmingham.
Kenneth Wishnia has published his fifth novel, Blood Lake (St. Martin's Press). The book is based on his experiences living in Ecuador for three years. Ken writes: "It's a crime novel, like all my others. Go out and get a copy now. Or at least e-mail me."
From the September / October 2002 Issue
Michael Gold writes: "I was unable to attend our 20th reunion because I was changing diapers for Alexandra Polur Gold, who was born in April. Alexandra's mother is Shari George Polur (Penn '86), whom I married in January 2001 in Washington, D.C. Also in 2001 I moved from Washington, D.C., to Louisville, Ky., to work for Yum! Brands, formerly Tricon Global Restaurants."
From the July / August 2002 Issue
Yul Ejnes '85 M.D. has been elected to a four-year term as governor of the Rhode Island chapter of the American College of Physicians American Society of Internal Medicine. Yul is in private practice with Coastal Medical, Inc., in Cranston, R.I., and is a clinical associate professor of medicine at Brown Medical School.
Resa Goldstein Eppler writes: "I live in Bethesda, Md., with my husband, David, and three sons, Ian, 11, Alex, 8, and Michael, 6."
From the May / June 2002 Issue
Report from reunion headquarters: "Reunion plans are complete. We hope to see you at Brown for a great weekend May 24-27. Join us at your class events, Campus Dance, the Pops Concert, and the Commencement March. Register at alumni.brown.edu. If you haven't received your reunion mailing, please contact (401) 863-1947; reunions@brown.edu."
Leslie Calkins O'Toole writes that she has been elected board chair for Special Olympics North Carolina for 2002-04. Last year, after fourteen years with one of North Carolina's largest firms, she, along with eleven other lawyers, started their own law firm, Ellis & Winters. Leslie writes that after working for many years as a civil engineer, her husband, Don O'Toole, decided to change careers. He graduated from the University of North Carolina School of Law in 2000 and is working as an attorney with Bailey & Dixon in Raleigh. Don and Leslie have two children Liam, 12, and Caitlin, 10.
Darrell Petit writes that his sculpture Contingent has been installed on the site of the new Chubu Cultural Center and Museum in Kurayoshi, Japan. Another sculpture, Event, is currently installed at the entrance of the Lyman Allyn Art Museum in New London, Conn. Darrell is currently working on a 100-ton block of Stony Creek granite as part of a large-scale sculpture for the entrance to the Peabody Museum of Natural History at Yale.
From the September / October 2000 Issue
Peter Brown (see An Trotter '88).
Richard L. Jones II writes: "I have made it back to the Bay Area. After living in New York, Pennsylvania, and Michigan, I decided that California is where I belong. Intel Capital believed the same. I am managing its foray into photonics. Anyone in the South Bay should look me up."
Lumie Kawasaki writes that she has a new baby (Reina, born July 31, 1999), a career (second-year resident in internal medicine), and a location (her hometown of Slidell, La.).
Jeffrey Lesser '84 A.M. wrote Negotiating National Identity: Immigrants, Minorities and the Struggle for Ethnicity in Brazil (Duke University Press), which received the Best Book Prize from the Latin American Studies Association's Brazil section. Jeffrey was recently named professor of history at Emory University in Atlanta.
Craig C. Mello was named a Howard Hughes Medical Institute investigator. He has been an assistant professor of cell biology at the University of Massachusetts Medical School since 1995 and is a key investigator in the UMass Cancer Center and the Program in Molecular Medicine.
From the July / August 2000 Issue
Deborah Mills-Scofield and John Scofield announce the birth of Hannah Elizabeth on Feb. 29. Hannah joins Joshua Joseph, 3. Deb is director of Internet public policy at AT&T, telecommuting from her home in Oberlin, Ohio. She writes that it is the ideal job with no travel.
Greg Stern announces the birth of his first child, Lillian "Lily" Charlotte, on July 6, 1999. Greg and his wife, Catherine, moved from San Francisco to Mill Valley, Calif. Greg is president of Butler, Shine & Stern, an advertising agency in Sausalito, Calif.
From the May / June 2000 Issue
Patrick Cranley writes that he is Y2K chairman of the American Chamber of Commerce in Shanghai. He encourages friends to make 2000 "Visit Shanghai Year."
Deirdre Day-MacLeod; her husband, Dewar; and their daughter, Sinead, 7, announce the birth of Rory James on Oct. 15. Deirdre writes: "As part of the overeducated and underpaid class with a master's in writing and a Ph.D. in English literature, I am taking time off from teaching to write fiction so I can stop being paid at all. We live in Montclair, N.J., in a little white house with a picket fence."
Jeff Farias writes: "I've moved to the Phoenix valley and started a recording studio, Gecko Park, and an independent record label, Rustic Records. Tammy and I have a 6-year-old named Max."
David Oscar Groomes writes that he moved from Brazil to Belgium in January, when he was promoted to general manager of GE's polycarbonate business in Europe. He had been president of the South American operations. He and his wife, Valerie, expect their third child in May.
Laura Levitt was named director of Jewish Studies at Temple University in Philadelphia, where she is an associate professor of religion. She received the National Women's Studies Association scholarship in Jewish women's studies and is a member of the American Academy of Religion, the Association for Jewish Studies, and the American Studies Association.
Jenny Luray writes: "This winter I married Steven Goodman (Duke '85) in Salem, Mass. Guests included Rob Campagna '83, Gordon Clark, Susan Greenfield '83, Emily Piccirillo, Andy Ratzkin, Amy Shire '81, and Matthew Weissman '83. Julia Flynn Siler flew in from London. After an exciting stint as a deputy assistant to President Clinton, I am now chief-of-staff to Senator Barbara Mikulski (D-Md.)."
Roberta L. Marinelli writes: "After a wonderful two-year rotation as a program manager at the National Science Foundation's U.S. Antarctic Program, I'm joining the faculty at the University of Maryland's Chesapeake biological laboratory. The new position and my full-time job as mother to Nicholas, 8, keep me more than busy. Friends passing through the Washington, D.C., area are welcome to stop by."
Rob Root writes that he's loving married life with Sarina. They live in a Victorian in San Francisco with their golden retriever. Rob is on the faculty of California-Pacific Medical Center in San Francisco, in the department of psychiatry. He also co-runs medical student education.
Mark Toney was named executive director of the Center for Third World Organizing in Oakland, Calif. Mark's twenty years of organizing have earned him several awards, including the center's George Wiley Award for Outstanding Organizers, Mother Jones' Heroes for Hard Times, the Civic Organizing Award of the Eastern Stars of the Prince Hall Masons, and a Kellogg fellowship.
Kim Trostel (see Margaret Trostel Ayers '87).
From the March / April 2000 Issue
Pam Boone Canu writes: "I moved into a wonderfully old home in an even older neighborhood and am loving every minute of the unpacking. I continue to coach my son's Squirt Tier ice-hockey team, and I look forward to this year's alumnae game."
Deirdre Day-MacLeod and her husband, Dewar, announce the birth of Rory James in October. Rory joins Sinead, 7. Deirdre, who finished her Ph.D. in English literature, teaches and writes in New Jersey.
Jim Demetroulakos (see Tyler Wolfram '88).
Neal Stanley Goldberg (see Barbara Solomon Goldstein '48).
Abby Gouverneur writes: "I got engaged on June 1 to a wonderful man, John Christopher Carr, a social worker and therapist who works with troubled children in Queens, N.Y. We'll be married in April, the week after Easter, at New York City's Grace Church, where we met. Things are very busy at Bliss Gouverneur, the public-relations firm where I've been for sixteen and a half years."
Brian Kap-Soo Kim writes: "When I'm not busy at my Savannah, Ga., private practice, Coastal Hematology & Oncology, I can be found trying to understand saltwater fishing (and warding off gnats). My wife, Diana (Emory University '87 D.D.S.), is also in private practice. We have two sons, Christopher, 10, and Andrew, 8."
David Margulis and his wife, Staci, announce the birth of Meira Sarah. She joins Avital Rachel, Shoshana Leah, Akiva Shmuel, Ayelet Shaina, and Zahava Rina. David is founder and bass player for the band Evën Sh'siyah, which has released its second CD. Listen on the Web at TheWayJewsRock.com.
Ben Mardell, of Cambridge, Mass., has published From Basketball to the Beatles: In Search of Compelling Early Childhood Curriculum.
Alexander Slivka writes: "I moved to Alaska in April 1997, and am now director of portfolio operations at McKinley Capital Management. My wife, Susan (A.S.U. '78), and our sons, David, 7, and Mark, 4, enjoy the adventure of living on the last frontier."
From the January / February 2000 Issue
Roberta Steinfeld Jacobson and her husband, Jonathan, announce the arrival of Daniel Aaron on Aug. 12. Older brother Gil, 3, is still ambivalent about the new arrival. After taking three months off, Bobbie returned to the US. Department of State, where she is director of the policy, planning, and coordination office in the Bureau of Western Hemisphere Affairs.
Donald Leichter writes: "Sarah Perl '83 and Dan Kass, of New York City, announce the birth of Molly Arnold Kass on July 30. Molly is so serene, meditative, and beatific that all refer to her as the Molly-Lama."
Keith Oppenheim writes that he is a national correspondent based in Chicago for CNN Newssource, the network's affiliate service. When he is not running around the country chasing stories, he's running back to his wife, Diane, and their daughter, Ellen, 5.
Nancy E. Schwartz, of New York City, writes: "Things are great. As of four years ago, I struck out on my own as one of those new-fangled 'free agents,' also known as the workforce of the 21st century. I am building my consulting practice (marketing and Internet strategy for large nonprofits and foundations) with consistent success. It is sometimes terrifying (hustling for the next gig, down times in between), always thrilling, and mostly satisfying. I am trying to address the problem of isolation (I am a one-woman band) by partnering with another communications consultant and hiring writers and designers. I'd love to hear from anyone interested in getting some assistance for a nonprofit or foundation. I am also teaching a distance-learning graduate-level course (on the Web) at the New School this fall on technology strategy and management. It should be a fun crash course in teaching for me as well as the students."
Henrik von Sydow writes: "I work in Stockholm as a director and creative consultant at a production company that makes commercials. I'm married to a Swedish country gal, Maria, and we have a 2-year-old son. I stay in constant touch with Sverker Johansson '79; Steven Katz '82; Arnold Weinstein, who was my comparative literature adviser; and his wife, Anne."
From the November / December 1999 Issue
Betsy Young Harris (see Marshall H. Cohen '54).
Steve Jordan (see Jennifer Lewis Yamron '90).
Jeffrey Lesser '84 A.M. published Negotiating National Identity: Immigrants, Minorities and the Struggle for Ethnicity in Brazil (Duke University Press). He is an associate professor of history at Connecticut College and a research associate at Brown's Center for Latin American Studies. He lives in Providence with Eliana Shavitt Lesser (University of Sao Paulo '84) and their twin sons, Aron and Gabriel.
Paul R. Lowe has been named to the board of directors of the International Institute of Connecticut, a nonprofit, nonsectarian social-service agency that assists immigrants, refugees, and their families. He is president and managing director of Baker Hewett & Associates, a business-advisory and venture-capital firm. Paul lives in Shelton, Conn., with his wife, Nadine Cartwright '85 M.D., and children Paul, 14; Veronica, 12; and Douglas, 9.
Stacy E. Palmer (see Earl W. Harrington Jr. '41).
Donald Leichter writes: "Barbara Pitkin and Mark Wolff announce the birth of Milana Marie on March 29. Milana is describ-ed as a tender, beautiful, and gentle soul by all who meet her. Milana's arrival results in the creation of at least four new uncle positions, filled proudly by Steve Kaye, Tim Kunda, Steve Solomon (Columbia '82), and me."
Chris Rebholz Theimer writes: "After ten wonderful years in Silicon Valley, I moved to Seattle when my husband got the offer he couldn't refuse from Microsoft. Once I finish our new home's renovation, I'll resume my consulting practice, which specializes in high-tech market research, corporate strategy, and international marketing. I'm just getting to know the area and would love to hear from local alumni. Recent visitors have included Chris Golde and Mason Woo '83."
Susan Van Horn left behind corporate life in Silicon Valley to start a luxury bed-and- breakfast and tennis resort on Monterey Bay, halfway between Santa Cruz and Monterey, Calif. She writes: "Two clay and one grass tennis (or volleyball) courts provide a unique experience for anyone visiting California. The rooms have adjustable massage beds, a TV and VCR, fireplaces, and Jacuzzi tubs." Susan runs the inn with her husband, Brian Denny, and her three daughters, Jeannette, 6; Monica, 3; and Christina, 1. She offers a 10 percent discount to Brown alumni, or she will donate 10 percent of the proceeds of your stay to Brown. Check out the Web site at www.indevelopment.com."
From the September / October 1999 Issue
Eileen Gilligan married Brad Gorham (Penn State) in January 1998, in Wilmington, Del. Several Brown friends attended. Eileen and Brad are finishing their Ph.D.s at the School of Journalism and Mass Communication at the University of Wisconsin at Madison.
Steven Skov Holt and his wife, Mara Mesenbrink Holt Skov, are pleased to announce (belatedly) the birth of Larson Burton Beck Michael Hamilton Huxley Skov Holt, now more than 2 years old. Steven writes: "It's a clich that the time goes fast, but it's a true clich, and for that reason I have stepped away from some part of my work to spend more time at home with Larson. When not home, I am still dreaming of future products that might yet be, and working with Frogdesign at creating convergence between emerging digital enterprises and a new generation of design services. I recently celebrated twenty years with the cadaver kidney transplant I received after my first semester at Brown and I have become a poster boy (albeit one with big ears) for the success of such life-saving surgery." Steven is chairman of the Department of Industrial Design at the California College of Arts and Crafts in San Francisco. He is curating American Design Triennial, an exhibition of recent accomplishments in architecture, products, graphics, and media, which will open in March at the Cooper-Hewitt Museum in New York.
From the July / August 1999 Issue
Robert A. Abbatomarco and his wife, Lisa Voorhis Abbatomarco, Ridgewood, N.J., announce the birth of Benjamin James on June 5, 1998. His grandparents are Philip F. Abbatomarco '57 and Patricia Checchia Abbatomarco '57. His great-great uncle is the late Abraham M. Impagliazzo '34, '39 Sc.M. Robert is special assistant to the director of planning and economic development for Bergen County. Lisa is manager of distribution applications for Toys 'R' Us.
Walter Armstrong and Arden Conover Armstrong (see Lincoln Armstrong '88).
Robin Asher '85 M.D. writes: "After almost two years, Jeff and I have settled nicely into northern California. Jeff is in his twentieth year at Bechtel Corp., and I am practicing child and adult psychiatry at Kaiser. Madeline, 6, and Amanda, 212, have become real California girls.
Stephen H. Beck became director of worldwide consulting services at RSA Data Security in San Mateo, Calif., which developed much of the cryptographic security in use today on the Internet. Steve writes that he is really excited about the opportunity to help build RSA's enterprise solution business.
Jennifer Cooperman, New York City, writes: "On Oct. 11, I married Jerald Block (Columbia '86, Albert Einstein College of Medicine '94), whom I met at a book club. My mother, Pat Libby '56, was escorted by Phil Lutes '56, and Stacy Palmer was a bridesmaid. I am currently a deputy superintendent with the New York State Insurance Department, serving as the agency's chief operating officer. Jerald is a psychiatrist at St. Luke's/Roosevelt Hospital and with a private practice specializing in computer addiction."
Lena Uljanov Crandall, Scarsdale, N.Y., and Jeffrey Crandall announce the birth of Nicholas John on Aug. 9, 1998, the couple's 10th wedding anniversary. Nicky joins his brother, James, 4. Lena writes: "Although the boys keep me busy, I would love to hear from old friends."
Michele Goyette-Ewing and her husband, Michael Ewing (Notre Dame '82), welcomed Elizabeth Hope into their family on Sept. 8. Michele writes: "Benjamin, 2, and Grace, 7, are in love with the new addition. Grandma Marcia Gallup MacDonald '58 and aunt Elise Goyette '83 think she's pretty great, too." Michele continues to serve on the faculty at the Yale Child Study Center and specializes in psychological testing in her private practice in New Haven. Michael and his partners recently formed the private injury law firm of Adelman, Hirsh & Newman in Bridgeport, Conn.
Libby Webber Gruner has earned tenure and been promoted to associate professor of English and women's studies at the University of Richmond. She's now looking for interesting sabbatical opportunities in 2000-2001.
Eliza Cope Nolan, Portland, Maine, has been named a shareholder in the law firm of Bernstein, Shur, Sawyer & Nelson. A member of the commercial department, Nolan joined the firm in 1995 and concentrates in commercial and business planning. She is president of the Downtown Portland Corp. and serves on the board of the Maine Audubon Society and Oceanside Conservation Trust.
Doug Sovern writes: "I recently spent a month in Tanzania, riding my bike from the Indian Ocean to Mt. Kilimanjaro, which I then climbed. It was a spectacular trip. I'm also doing the California AIDS Ride for the fourth year in a row, riding from San Francisco to Los Angeles to raise money for people with AIDS. I'm covering the event for my radio station, KCBS, of San Francisco. I've won some awards since the last time I wrote: a national headliners award for best live reporting (for coverage of bike protests in San Francisco); awards from the Radio and Television News Directors Association for best feature reporting (for a study about life on Mars) and for best series and best newswriting (for a series on the lack of affordable housing in the Bay Area); and finally, I was named the 1998 Reporter of the Year for California/Nevada by the Associated Press. It's been a good year! Many Brown classmates are in the Bay Area. My friend Brad Levy '81 just opened The North Star, another restaurant, in San Francisco; we hope it's as successful as Firefly, his first."
Tom Spath (see Charlotte V. Erwin '86).
Kevin A. Williams, Rego Park, N.Y., and his wife, Elizabeth, announce the birth of Jordan Marie on Sept. 25. She joins her sister, Jaclyn Elizabeth, 20 months.
From the May / June 1999 Issue
Jack Markell was elected Delaware state treasurer in November, the first challenger in fourteen years to unseat an incumbent in a Delaware statewide race. "I am living in Wilmington with my wife, Carla, a high school classmate, and my children, Molly, 6, and Michael, 3. A small but active group of Brown alumni in Delaware was very supportive of my campaign. I'd love to hear from anyone traveling through the area."
Diana Marcus Muller and David Muller '81 announce the arrival of their third (and last) child, Benjamin Douglas, born Sept. 11. Benjamin joins Daniel, 4, and Julia, 3. Benjamin is a nephew of Eric Muller '84 and grandson of James Muller '52. David is with J.P. Morgan as a portfolio manager and Diana is "on sabbatical." In case life was too dull, Diana, David, and children also moved this past summer.
Jeffrey Swartz has been named president and chief executive officer of Timberland Co. He will develop the footwear and apparel company's long-term strategy.
From the March / April 1999 Issue
Jody Koch Cabot writes: "My oldest son, Ben, is a third-former at Choate. I can't believe my kids are starting to talk about college plans."
Kim Finnegan Drexler writes: "Jack Markell was elected state treasurer in Delaware against incumbent Janet Rzewnicki. A Democrat, Jack had taken a leave of absence from his position with Comcast Communications to make a run for the seat, which Rzewnicki had held for sixteen years. Markell took 58.1 percent of the vote in a huge upset. He attracted broad support across party lines and ran a strong grass roots campaign."
Jim Huddleston and Debra Weiss Huddleston '84, New York City, announce the birth of John Walker Huddleston III on Aug. 21. He joins big sister Hailey, 5. Debra recently returned from maternity leave to her job in the real estate structured-finance group at Credit Suisse First Boston. Jim, who is in his eleventh year at Citibank (now Citigroup), left the corporate real estate-workout department two years ago and is now in the asset-backed group of Citicorp Securities.
Richard L. Jones II writes: "I am back among the living. I moved from Corning, N.Y., to Detroit. I see Grover regularly."
From the January / February 1999 Issue
Linda Alpert-Gillis writes: "I am sorry to have missed our 15th reunion in 1997. Our family was temporarily in California because my husband, Steve, was working on a NASA space telescope for Kodak. Then we had twins, Michael and Andrew, on May 14, 1997, in Rancho Palos Verdes, much to their sister Sarah's delight. We are now back in Rochester, N.Y., where I am associate professor in psychiatry and pediatrics at the University of Rochester School of Medicine."
Katherine Gleason, New York City, has published Paper Magic: The Art of Origami for 6- to 12-year-old readers.
Elizabeth Miller (see Stanford Miller '54).
Thomas G. Plante has published Contemporary Clinical Psychology (Wiley).
Philip J. Squattrito, Mt. Pleasant, Mich., who recently received awards for teaching and research, has been promoted to full professor in the department of chemistry at Central Michigan University.
Mark R. Thompson and his wife, Julia, announce the birth of Milena Suenskes on Aug. 22. Her sister, Clara, has just turned two. Mark writes: "We thought parenting was just about love and understanding. But we've discovered it also involves making empty threats and playing mind games."
From the November / December 1998 Issue
Sheila Mehta was tenured and promoted to associate professor of psychology at Auburn University in Montgomery, Ala. She lives with her husband, Michael Squillacote, and daughter, Anna Squillacote Mehta, 3, in Auburn, Ala.,
Jack O'Brien (see Cynthia DeRosa '92).
Mona Lisa Schulz has published Awakening Intuition: Using your Mind-Body Network for Insight and Healing (Random House/ Crown Publishing). An assistant clinical professor of psychiatry at the University of Vermont Medical School and a practicing neuropsychiatrist in Maine and Massachusetts, she went on a nineteen-city book tour.
Jeffrey Swartz was named president and chief executive officer of the Timberland Co. in June. Previously, he was executive vice president and chief operating officer. Jeff is the grandson of Nathan Swartz, the company's founder. He joined Timberland in 1986.
From the September / October 1998 Issue
Carlson Chen was accepted into the 1998- 99 edition of Who's Who in Science and Engineering. He also recently completed a chapter in the 1998 edition of McGraw Hill's Standard Handbook of Power Plant Engineering.
Vanessa F. Holden is an international Chinese snuff-bottle dealer. She recently moved her business to Singapore to be closer to the Asia/Pacific region.
Paul Lydon lives in ReykjavÌk, Iceland, with Laura Valentino. Paul writes: "We have a 5-year-old daughter, Kinnat. I have a small record label here called Nano that I use for musical projects. Among other things, there's a CD of instrumental songs with electric guitar, recorders, and so forth." Paul also works as a Webmaster at the English-language publisher Iceland Review, which can be found at http://www.treknet.is/nano/blekink.html.
Barbara Miller writes: "After shopping around for a career, with stints in broadcast journalism and public relations, I took the plunge in 1990 and went back to school for my M.B.A. at Harvard. For nearly six years I've been a 'sell side' equity analyst with BT Alex Brown, and I follow the retail industry. I enjoy the quick pace of the market, which is not unlike the newsroom where I started my career, though the hours can be grueling. I'm a New Yorker again, after having lived in Baltimore for some time. Cards, letters, and visits are welcome." brown.com.
James Stannard and Carolyn Akaishi Stannard announce the birth of Sarah Keiko Stannard on April 28. Jennifer, 13, Luke, 11, James, 8, Michael, 5, and Rebecca, 2, are a wonderful help with their new sibling. Carolyn continues to enjoy the challenges and rewards of home educating the four oldest children. "We had fun visiting with Sobon Chew, Pete LeViness '80, and Bobbie Harrison LeViness this past spring," James writes.
From the July / August 1998 Issue
David Andersen (see John A. Andersen '53).
Peter Brown '85 M.D. (see Athena Demopulos Brodsky '83).
David Gartenstein and Liz Dunn, Brattleboro, Vt., announce the birth of Jacob Philip, on Feb. 15. David writes: "Jacob is looking forward to spending his first Vermont summer with his older brothers, Ben and Sam."
Rich Kassel has returned to New York after spending the fall of 1997 in Europe on a German Marshall Fund fellowship. Rich writes: "The subject of my fellowship was to explore ways that European cities were using innovative transportation policies to meet urban air-quality and greenhouse-gas emissions goals. Besides being the semester abroad that I never had, it gave me an opportunity to spend a week with Al Shehadi, who lives in Stockholm."
Barbara Kurze (see Stephen J. Kurze '58).
Mark Thompson has recently moved with his wife, Julia, and 18-month-old daughter, Clara, to Erlangen, Germany, where he has been appointed professor of comparative politics. Mark says that, influenced by Dr. Spock, he is adopting a low-key approach with Clara. She can do her Ph.D. on anything she wants.
Kenneth J.A. Wishnia's crime novel, 23 Shades of Black, has been nominated for a 1998 Mystery Writers of America Edgar Allan Poe Award in the category of best first novel. The book will be reprinted (as part of a three-book contract) this fall by Penguin Putnam.
From the May / June 1998 Issue
Roger Baumgarten transferred from the Pennsylvania department of corrections to the state's department of labor and industry, where he serves as press secretary. His wife, Barrett Sheridan, who was on maternity leave, returned to work as assistant consumer advocate in the Pennsylvania attorney general's office. Roger and Barrett are the parents of Thomas, born in September, and Alex, 3.
Howard J. Castleman has become a shareholder of the Boston law firm Roche, Carens & DeGiacomo. Howard joined the firm in June 1996. His practice involves representing corporations and individuals in a variety of commercial disputes, with special emphasis on complex business and banking transactions, product liability, and intellectual property matters. Howard is president of the Brown Club of Boston.
Shari J. Cohen (see Wendy Cohen '89).
Resa Goldstein Eppler lives in Bethesda, Md., with her husband, David, and their sons, Ian, 7, Alex, 4, and Michael, 2.
W. Ellen Fleischmann and Reid A. Kneeland, Los Angeles, announce the birth of Elijah Gabriel Kneeland, born Feb. 2 at home. Elijah joins his siblings Sarah Miranda, 9, and Jeremiah Benjamin, 5. Ellen writes: "When I was pregnant and people would ask, `Is it a boy or a girl?' I'd reply, `It's a human. I don't know any aliens. Don't believe The National Enquirer!' Well, turns out I was wrong. It was a groundhog. He's blond, has extra fingers on each hand like his sister did, and is incredibly cute. An objective fact. Just ask his daddy, of whom he's the exact image."
Betsy Young Harris (see Abbe Beth Robinson Young '58).
David J. Levin published Richard Wagner, Fritz Lang, and the Nibelungen (Princeton University Press). David is assistant professor of Germanic languages and literature at Columbia and editor of Opera through Other Eyes.
Laura Levitt, Philadelphia, published Jews and Feminism: The Ambivalent Search for Home (Routledge). The book critiques the ketubbah - the rabbinic construction of the marriage contract - and also assails the "narrow marital configuration of women's identities." Laura is an assistant professor of religion at Temple University, where she also teaches in the women's studies department and is co-editor of Judaism Since Gender.
Scott Woodworth and his wife, Cathy, live in Sonoma, Calif., with their sons, Robby, 3, and Bailey, 2. Scott runs his own advertising agency/graphic design business out of his house and still plays rock 'n' roll. (Scott owns a black pig named Mason.)
Obituaries
Apr, 2023
Ruwanda L. Fraser '82, of Brooklyn, N.Y.; Oct. 26, of colon cancer. She is survived by a daughter.
Oct, 2022
James E. Bumpus Jr. '82, of Lawrenceburg, Tenn.; Apr. 22.
Aug, 2022
Katharine L. Accola '82, of Providence, R.I.; Jan. 19, of cancer. She worked for IBM as a software instructor for many years. For the past two decades she dedicated herself to her passion of creating art, focusing first on a series of collages and then on entrepreneurial projects using her own designs. She also enjoyed doing photography and graphic design for various political groups. She is survived by a daughter; sister, Kristen Accola Crawford '77; a niece; and two nephews.
Jun, 2022
Mark Naigles '82, of Tolland, Conn.; Dec. 30. He was a lecturer in the math department at UConn and a former associate professor of math at Nichols College. For 19 years he worked as an actuary in Philadelphia and Connecticut. In 2003, he began teaching development courses in actuarial mathematics and algebra for business. He also taught problem solving at UConn for more than 15 years and received the outstanding adjunct award in 2011. He tutored students of all grade levels, served as president of Beth El Congregation of Storrs-Mansfield, and was treasurer of the Interreligious Eco-Justice Network. He enjoyed hiking, watching Star Trek and Jeopardy!, and Turkish food. He is survived by his wife, Letitia Gewirth Naigles '83; daughter Beverly Naigles '15; a son; his mother and stepfather; a sister; four brothers-in-law; and nine nieces and nephews.
Apr, 2022
William R. Champagne '82, of Orlando, Fla.; Oct. 10, 2020. He worked on Wall Street and enjoyed playing golf and going to Walt Disney World. While at Brown, he was a member of the men's soccer team and was selected to the All-Ivy League team his senior year. He is survived by his mother, a sister, and two brothers.
Oct, 2021
Tyler T. Roberts '82, of Grinnell, Iowa; June 3. He was a professor of Religious Studies at Grinnell College for 23 years. He authored Contesting Spirit: Nietzsche, Affirmation and Religion and Encountering Religion: Responsibility and Criticism After Secularism. He enjoyed cooking, biking, swimming, gardening, reading, and solving crossword puzzles. He is survived by his wife, Shuchi, and four children.
Jan, 2021
Carol Rouslin Brooklyn '82, of Cranston, R.I.; July 9. She was a commercial real estate agent and involved in her community. She served as president of Brown's Resumed Education Alumni Association, vice chairman of the City of Cranston Charter Review Commission, former president of Volunteers in Rhode Island Schools, former president of the Cranston League of Women Voters, member of the Rhode Island School Board Association, former member of Temple Sinai, where she served as vice president, a member of the Cranston School Committee for 12 years, and a member of the Rhode Island Attorney General's Domestic Violence Task Force. She enjoyed traveling and is survived by her husband, Edwin; four children, including son John R. Brooklyn '89 MD; and six grandchildren.
Sep, 2020
Cary M. Hammer '82, of San Francisco; Jan. 15, after a prolonged illness. He was a computer games consultant and contractor working at Atari, then director of programming at Scholastic Software in New York. After moving to San Francisco he founded his own company, Unexpected Development, focusing on handheld games for Nintendo Game Boy and Sega Game Gear. He enjoyed playing poker, especially Texas hold'em, and entered the World Series of Poker in Las Vegas several times. He was a master-level prankster and enjoyed any opportunity to upturn the conventional. He is survived by his partner, Suzanne Scott; two sons; and his former wife, Nadine Browning.
Sep, 2018
Andrew L. Shapiro '82, of North Bethesda, Md.; Mar. 16, of multiple system atrophy. He practiced law in Houston, Tex., and Washington, D.C. He went on to assume a leadership role as a senior vice president at CAN insurance. He enjoyed sports, cheering for the Boston Red Sox and the Duke Blue Devils, playing golf, and being involved in Fantasy Football. He is survived by his wife, Sharon; a daughter; a son; his mother; and a brother.
May, 2018
Jack E. Robinson III '82, of Duxbury, Mass.; Nov. 20. At the time of his death he had a private law practice. He earlier worked in executive positions at Continental Airlines and Eastern Airlines and then at MasterCard International. He founded a digital cellular company in the Caribbean that he later sold and was general counsel of Benistar. In 2000 he ran against Ted Kennedy for a seat in the U.S. Senate; in 2002 he ran for Secretary of the Commonwealth, and in 2006 for the U.S. House of Representatives in the Ninth District of Massachusetts. He is survived by his longtime companion, Maxine Novak; his mother; a sister; and several cousins.