Class of 2014
Jun, 2023
Annette Cremata Lopez Day married Michael Robert Day on Feb. 4 at Vizcaya Museum & Gardens in Miami. Annette writes: "We were joined by many of the dear friends I made at Brown, including Chiamaka Anyoku, Chelsea Walters Batcheller '13, Justin Batcheller '13, Sophia Diaz, Stephany Foster '22 PhD, Meralis Lantigua, Justin Lee, Adaeze Nwakobi, Nathan Thomas '18 MD, and Camila Villa '16. It threatened to rain all day but somehow the rain held off until right after our ceremony, which took place outdoors beneath the Oak Trees of Vizcaya's casino mound. They say it's good luck when it rains on your wedding day, but we just feel lucky to have found each other and to have celebrated our big day surrounded by such dear friends."
Jun, 2023
Adrienne Muller Camesas writes: "We were thrilled to host a mini Brown reunion at the marriage of my daughter Alexandra Camesas '14 with Daniel Mellynchuk '14. In addition to all their friends were our classmates, including Ann Prestipino, Debbie Sullivan Fuller, Essie Rolnick Nash '81 MD, Christina Evangelides Donovan, and Rita Manfredi-Shutler '81 MD."
Jun, 2023
Joseph Fieschko announces the marriage of his son Zander Lewis Fieschko to Marissa Bergman '14 on Nov. 5. Joseph writes: "The marriage took place at the Castle Green in Pasadena, California, and had a pre-Raphaelite theme. Attendees included my sister Dr. Julie Fieschko Keller '73, my college roommate Dr. Neil Derechin, and our good friend Kathy Buechle Egler '77. Marissa grew up in Las Vegas and her grandfather was the architect who invented the modern casino. Next time you can't find the exit, blame him. My wife, Regina, and I continue to work at our little law firm and plan to run in the Pittsburgh half-marathon. We're not dead yet."
Apr, 2023
Hannah Varner and Max Monn '12, '13 ScM, '18 PhD, were married in October by Joshua Ruder '16. More than three dozen Brown alumni were there to celebrate and recount stories about the couple. Hannah and Max met at the spring Student Activities Fair in 2011 thanks to Rachel Kaplan. They are so grateful to have such a close community from their time at Brown whose members helped create a spectacular weekend.
Nov, 2022
Janine Melvin married her high school sweetheart, Nick Quarantillo, on their 11th anniversary, November 16, 2019. The celebration took place at Oakmont Country Club in Pittsburgh, PA, and was attended by: Lawrence (Jay) Davis Jr. '15; Ade Oyalowo '18 ScM, '21 PhD; Maegan Sloggett; Erica Kahn '16 ScM; Meghan Wenzel; Kelsey Hom '15; Jessica Cherness '15; and Margot Harris '15.
Nov, 2021
Mateus Baptista '15 AM (see '14)
Nov, 2021
Daniel Sherrell, an organizer in the climate movement, published Warmth: Coming of Age at the End of Our World.
Jun, 2021
Ariana Gunderson will begin her PhD in anthropology at Indiana University Bloomington in the fall of 2021. She will be studying food, performance, and inequality in San Francisco and spending quite a bit of time in the library.
Mar, 2021
Listen Well
10 Podcasts by Brown alums
Read More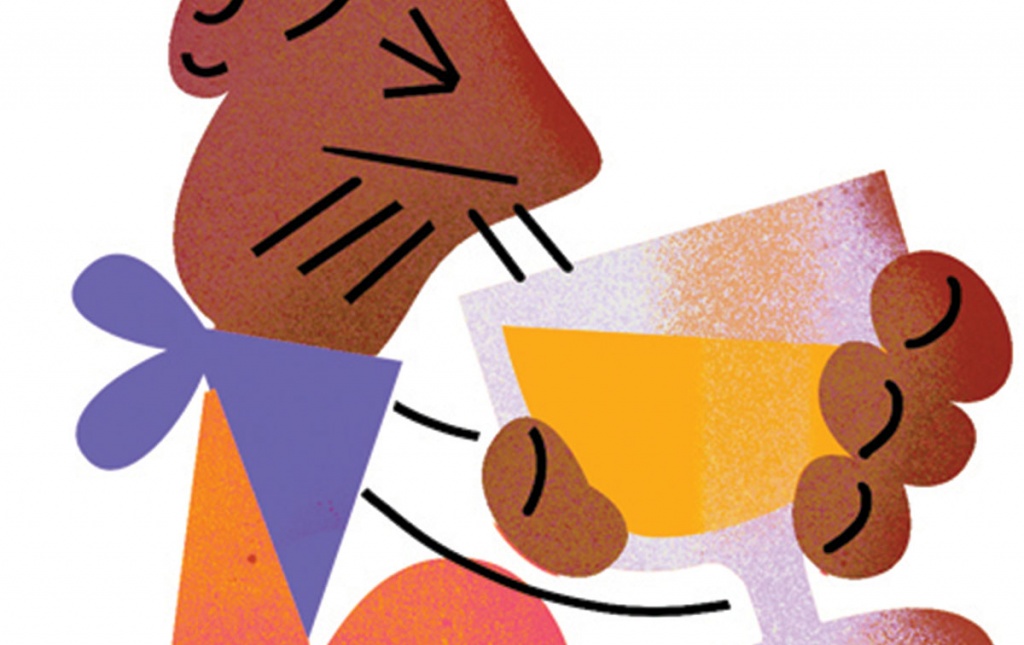 Jan, 2021
Brian O'Neill writes: "I have been living in Telluride, Colorado, for 30 years and coaching my sons' lacrosse teams. This past summer, due to the pandemic, we have had the pleasure of Brown lacrosse players mentoring our kids. What struck me as notable was how caring and selfless these men were in reaching out to the local community to offer their services. Phil Pierce '14 was living here for the summer with his girlfriend Bridie Gahan '17 while telecommuting. Phil was captain of Brown lacrosse and you could see why he was voted captain in the way he intently worked with kids ranging in ages from 8 to 18. Seven class of '23 lacrosse players (Trevor Glavin, Matthew Gunty, Oscar Hertz, Griffin King, Devon McLane, Logan Paff, and Ben Palin) were here for a few weeks and regularly trained and mentored these same kids with an infectious energy that truly inspired our kids. It is amazing to have them in our little town climbing 14,000-foot peaks, rock climbing on via ferratas, mountain biking, hiking, and fly fishing—in some cases, with our local lacrosse players. As a member of the '83 Brown football team that played Penn State and ran into Happy Valley in a raging blizzard with 84,000 people screaming 'We Are...Penn State,' I never thought the 'Brown State' spirit brought back to campus by our illustrious band and fans would last this long. I cannot tell you how happy I was to see and hear these lacrosse players talk about the pride in the culture of Brown State. It is so much more than sports. It is about rolling up your sleeves and making a difference. My 11 ('31?) and 13 ('30?) year old sons will tell you these days were the highlights of a very adventurous summer in the Rockies! Their cousins, Suzie O'Neill '22 and Tommy Maloney '23, have told them all about Brown and their passion for the school, but what struck me was the consistency of kindness, giving, and positivity in each Brown person. In a very short time, friendships were made and young boys were inspired to give back. Kudos to admissions, faculty, administration and all who make Brown what it is! Truly a national treasure!"
Nov, 2020
Lorenna Ellis and Cameron Lee married in a two-part wedding over Zoom on July 4, with the first half in the Boise area and the second half in Orange County, Calif. In attendance/members of the wedding party were David Atkinson '08; Alberto Castellón; Kara Kamikawa DeBaun; Marquita Ellis '12, '14 ScM; Julia Kim Ho '12; Janice Kim; Holleigh Bergstrom Oliveira '14, '16 MAT; Christina Tang; and Jihoon Yoon '13 MD. Cameron and Lorenna met through the Brown student group College Hill for Christ, dated briefly, and were next door neighbors in Young Orchard their senior year. They stayed in touch over the years and finally dated again following their eight-year class reunion. At their 10-year class reunion they got engaged at Prospect Park. Cameron is working at a family medicine clinic and Lorenna continues directing business systems for a Christian nonprofit. She will serve on the Alumni Board this year to help the class of '09 build connections that support Brown and each other during these challenging times. They will be living in Los Angeles and look forward to a lifetime of growing and serving others together.
Aug, 2020
Emily Kassie was nominated for a Peabody Award for her documentary Detained. The film is an immersive documentary which explores the rise and expansion of America's immigration detention system.
Apr, 2020
Ivy Alphonse-Crean and Jared Crean '13, '14 MAT, are thrilled to welcome their son Wesley into the world.
Wesley Anthony Alphonse Crean was born on Nov. 30, 2019.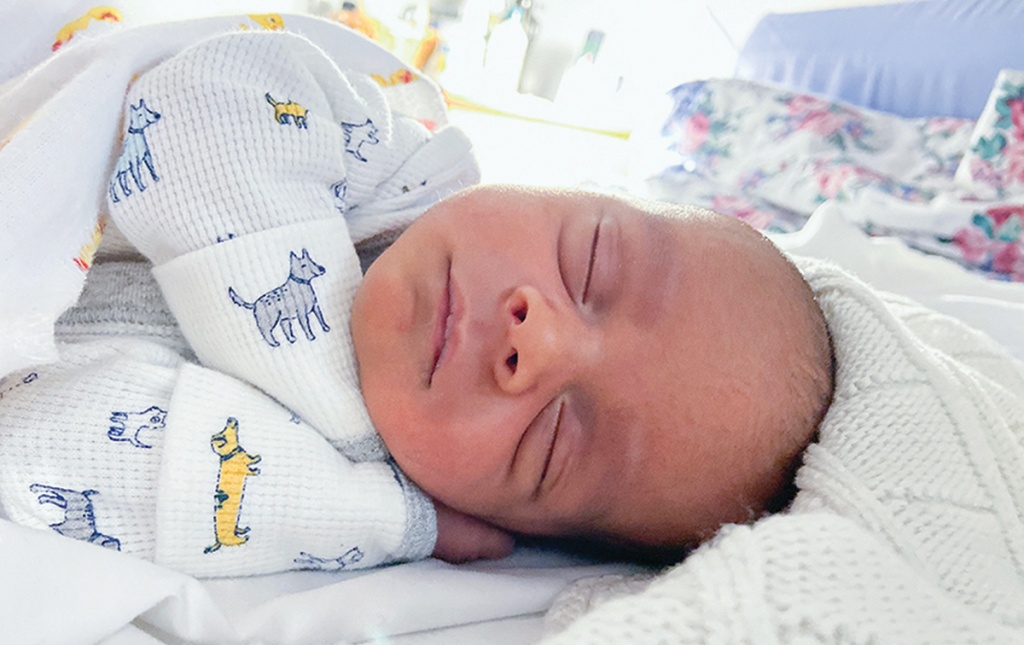 Apr, 2020
Chelsea Walters and Justin Batcheller were married on June 16 at 320 Guest Ranch in Big Sky, Montana. The couple met at the Grad Center Bar during Spring Weekend in 2013. Currently, Justin is studying dentistry at UPenn and Chelsea is a general dentist. They live in the Philadelphia area. Fellow Brunonians in attendance were Clay Aldern, Moss Amer, Phil Bartel '14, Annette Lopez '14, Celi Khanyile-Lynch, Hannah Miles, Logan Mutz, Jeremiah Oteh, Jake Price '14 ScMIMEE, Joey Resnick, and Sidney Scott.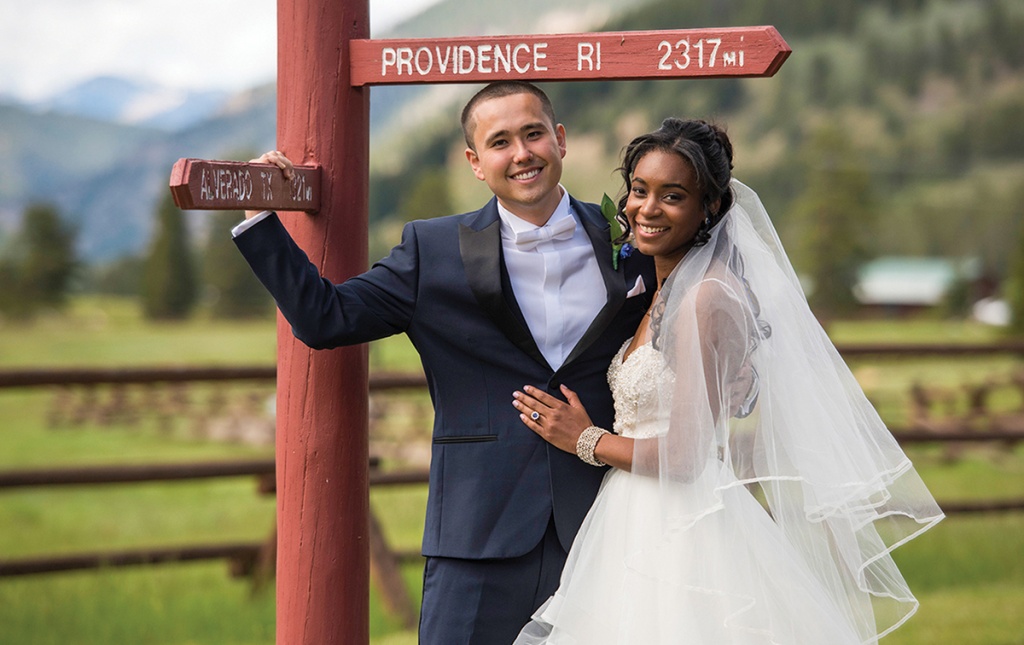 Apr, 2020
Miracle Drug?
Help may be on the way for Alzheimer's and ALS
Read More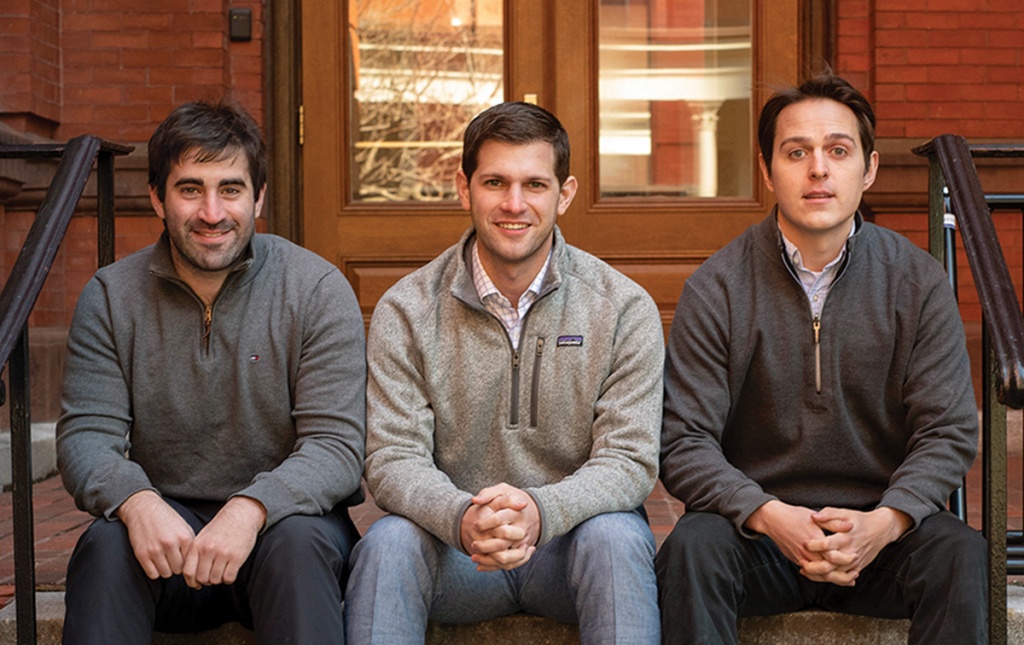 Jan, 2020
Julia Gibson's first collection of poetry, Two Doors, is available for pre-order at claresongbirdspub.com/new-voices. Among other topics, the collection explores the vicissitudes of a long-term relationship started when she and her partner were both at Brown. Also an aerospace engineer, her personal site is at julia-gibson.com.
Jan, 2020
Patrick Cox married his Perkins sweetheart, Nicole Peterson, on Aug. 2, in Brooklyn, N.Y. They were delighted to have several classmates attend, including his brother, Alex Cox '08, and Jimmy "Sprinkles" Besancon '15 ScM, Brian Drake, Richard Mosesso, Mariana Munera '16, Jane Park '15, Lena Parker-Duncan, Elizabeth Ruben '16 MD, Sylvia Tomayko-Peters, Andrea Wister, and Sabrina Yu '15.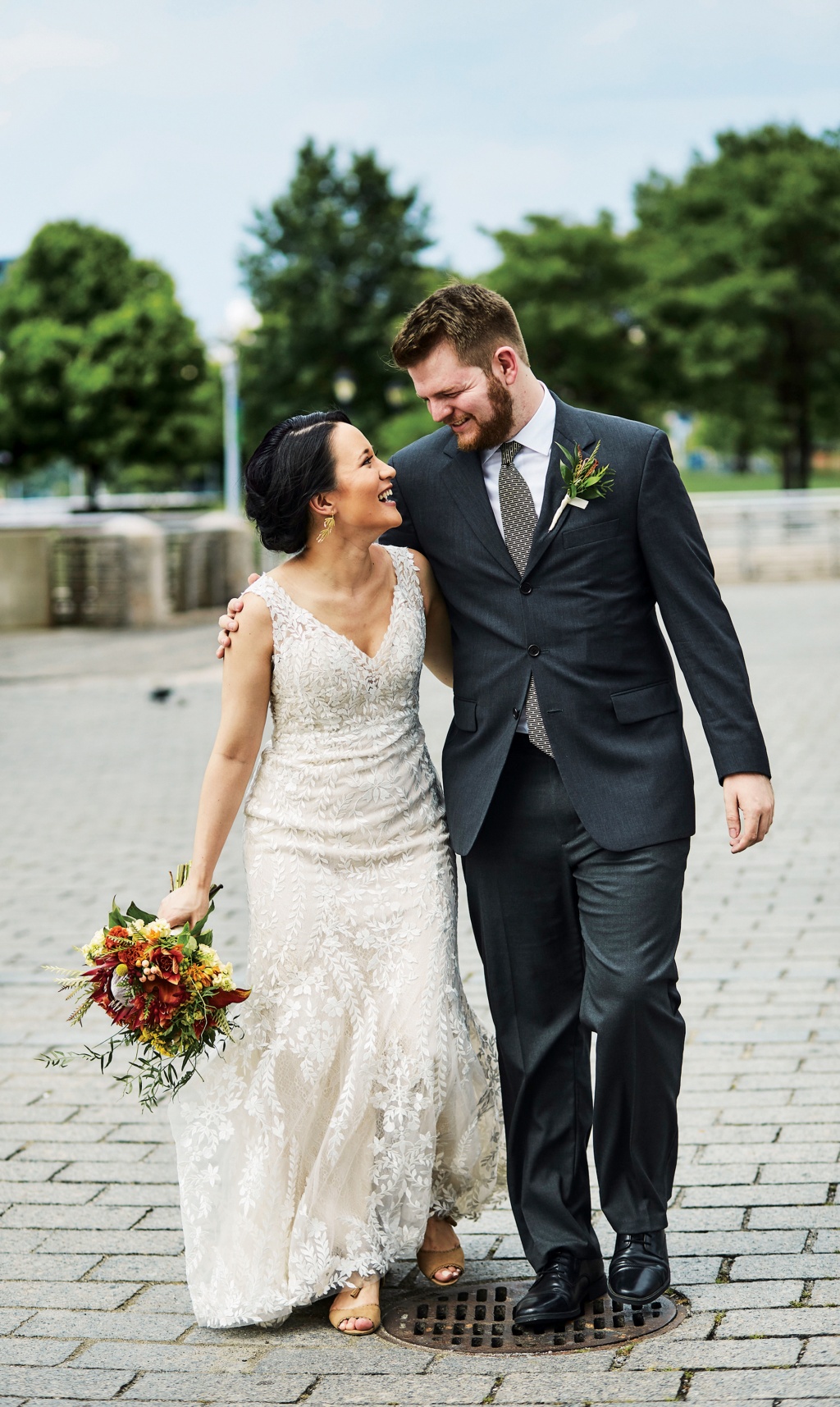 Jan, 2020
After a 12-year partnership and the birth of their two sons, Brooke Stevens and Till Wirth ('07 NYU, '12 Oxford) were married in Oxford, England on August 9, where they completed their MBAs together in 2012. In attendance were bridesmaids Frances Betancourt, Erika Faires '04 and Ellen Goldstein '04, all former Brown women's crew teammates. They were also joined by Alex Agloro '05, Luke Balleny '06, Eric Heimark '14, Andrew Keats '04, Nicole Morris '04 and Matt Salzler '02.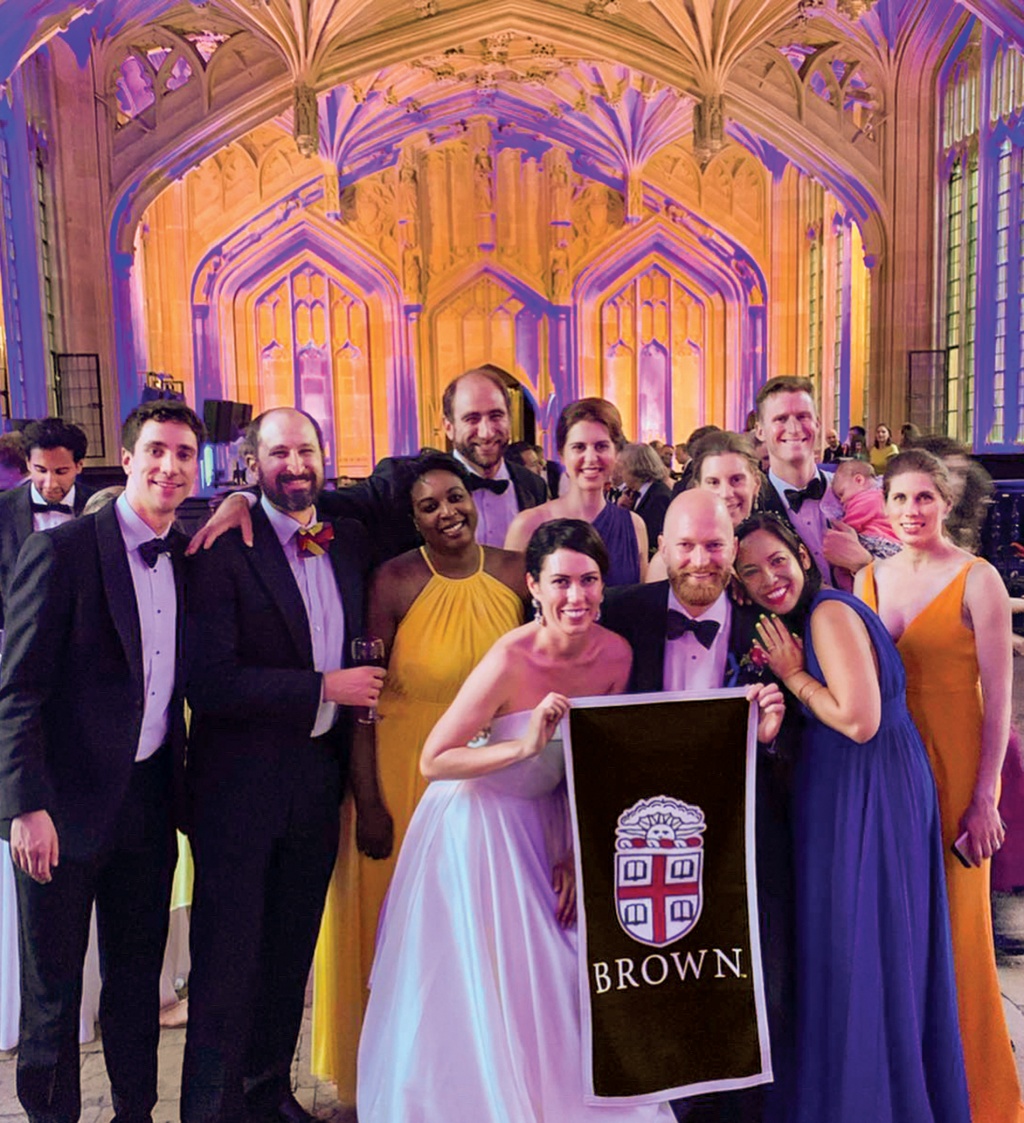 Jan, 2020
How Open is "Open"?
First-gen college students still encounter socioeconomic walls.
Read More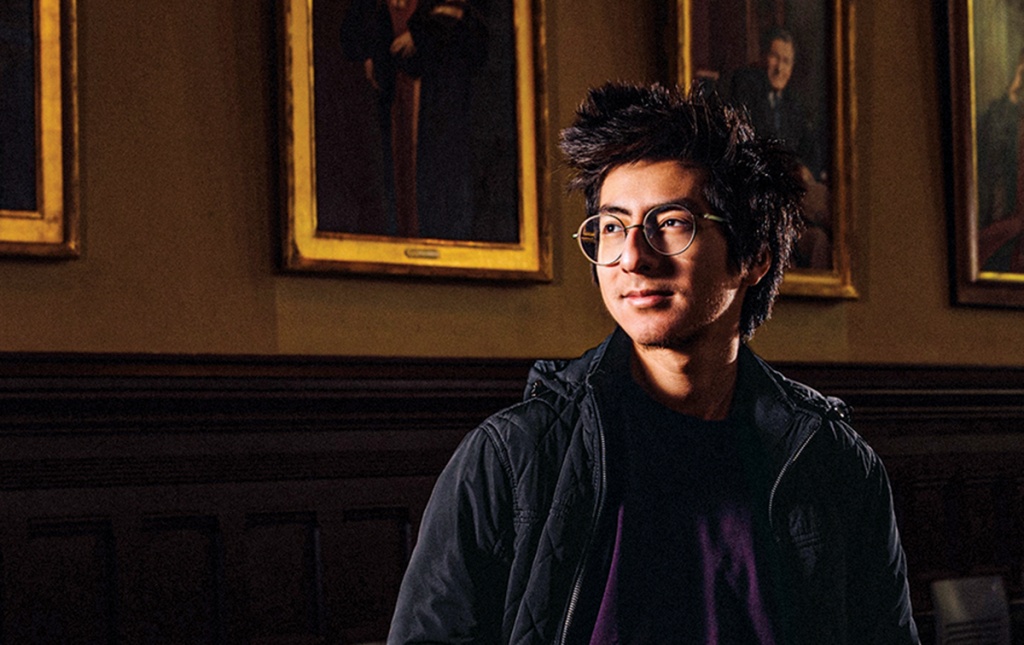 Nov, 2019
Teacher of the Year
Making AP English exciting
Read More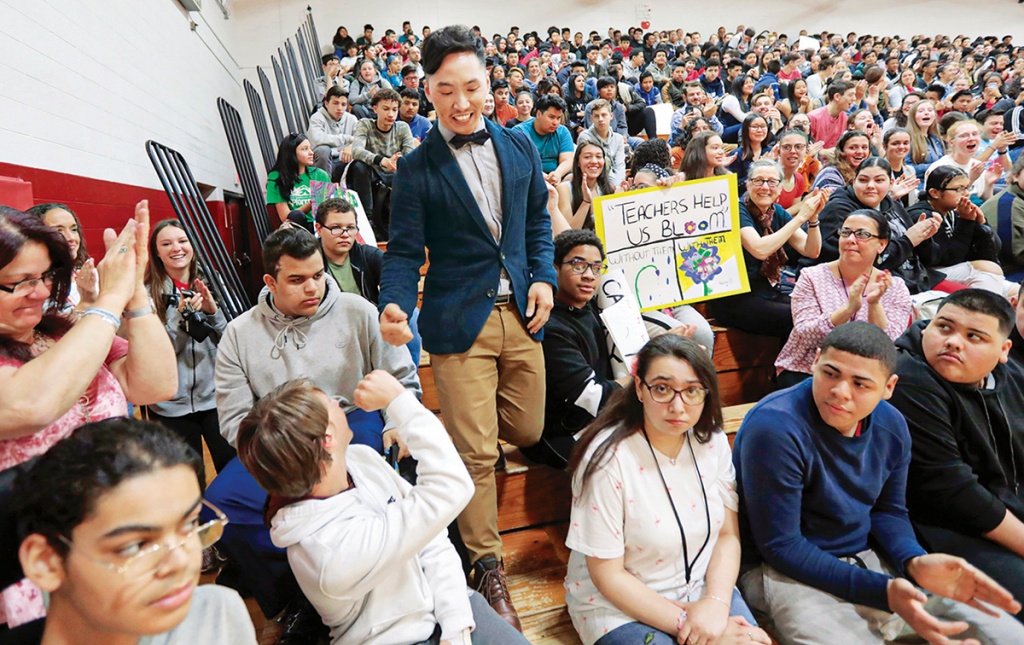 Sep, 2019
Fresh Ink
New books by Mona Awad '14 MFA, Art Markman '88, and Tim Murphy '91
Read More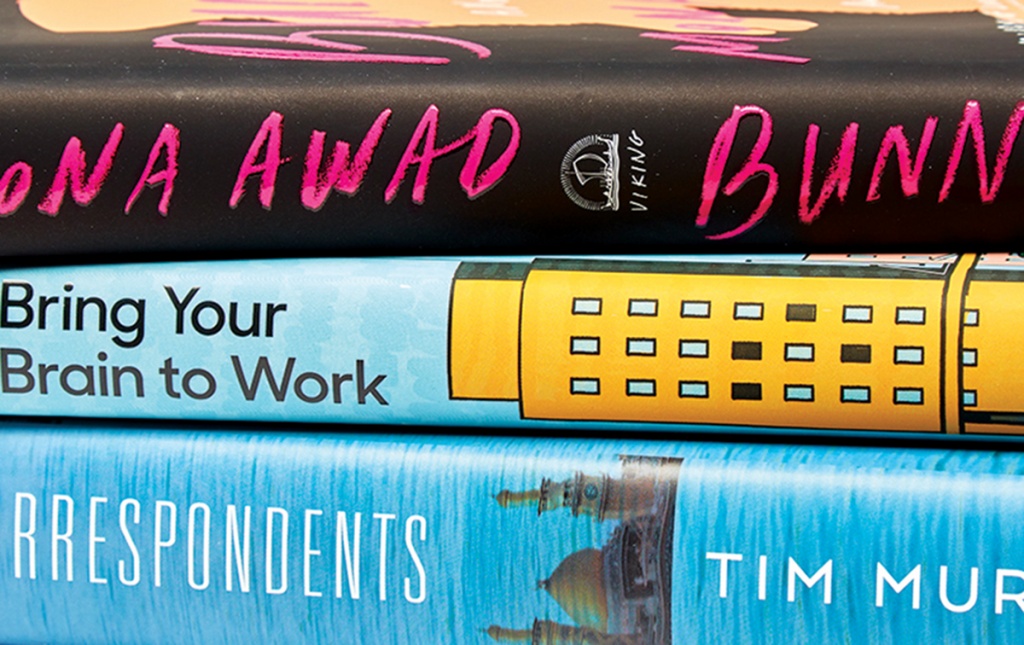 Sep, 2019
Joseph Cadabes was appointed organist at Our Lady of Lourdes Catholic Church in Northridge, Calif. A classics concentrator, he spent his senior year under the tutelage of University Organist Mark Steinbach. He wishes to offer some special thanks to both Dr. Steinbach and to chorus conductor Fred Jodry.
Sep, 2019
Abby Colella married Dan Davidson '11 and the following people were in attendance: father of the bride, Jay Colella '79; man of honor, James Anglin Flynn '11; aunt of the bride, Kim Colella DeMagistris '81; Matthew Aks '11; Michael Bleicher '11; Skylar Fox '15; Jenny Gorelick '14; Natan Last '12; Kelly Mallahan '11; Jessie Medofer '13; Kate Monks '13; Meredith Mosbacher '11; Luke Rohde '11; Sam Schmerler '11; Christiana Stephenson '11; Adam Wyron '13; and Leandro Zaneti '12.
Sep, 2019
Nancy Harris writes: "My husband, Brad Parsons '76, and I enjoyed seeing our youngest son Colby Parsons '19 graduate. He joins his older brothers, Spencer Parsons '13 and Cameron Parsons '14. With all the boys living in different cities in the coming years, we can now happily look forward to seeing them at the many Brown reunions ahead."
May, 2019
Rory MacAneney and Sam Shepard held a voter registration drive on Sept. 25, National Voter Registration Day. Sam and Rory are both second year law students and co-vice presidents at Boston University School of Law's American Constitution Society. The ACS is a progressive legal organization founded in the wake of the Bush v. Gore decision, intended to promote the vitality of the U.S. Constitution and the fundamental values it expresses: individual rights and liberties, genuine equality, access to justice, democracy, and the rule of law.
May, 2019
Mikalei Gordon married Blair Alexander Simon on Sept. 30, at Villa Woodbine in Coconut Grove, Fla. The couple met in medical school and are currently in residency at Northwestern University Hospital in Chicago. The bridal party included maid of honor Shanelle Gordon '14, bridesmaid Siffat Hingorani, Bi Yu Li, and groomsman Christian Talavera.
May, 2019
Seeing Stars
A new eyewear company that lets customers design the glasses
Read More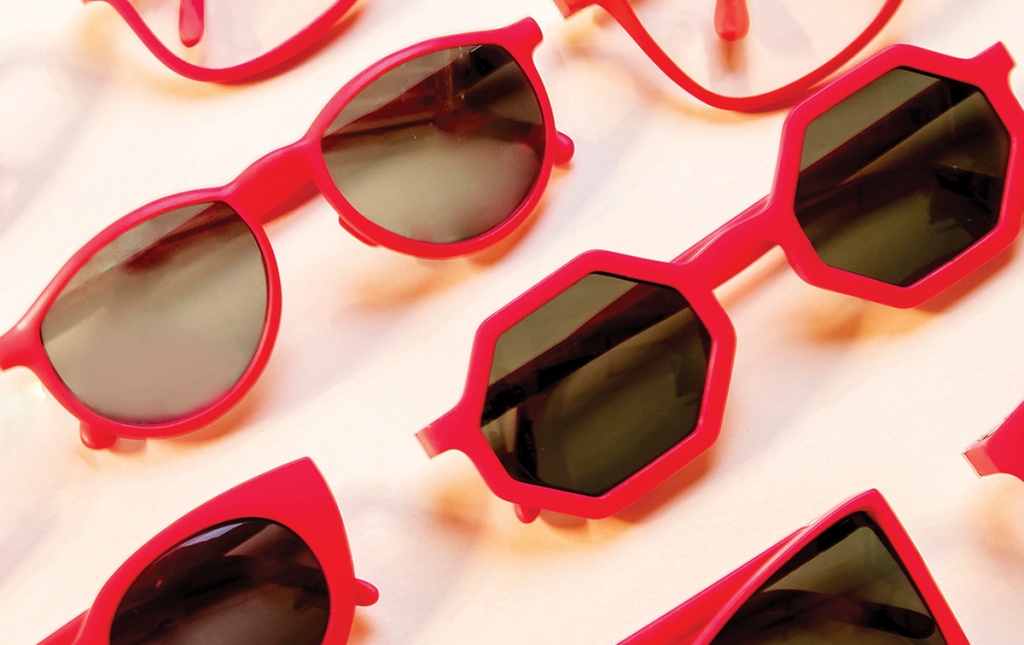 Mar, 2019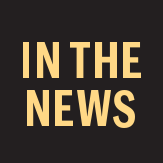 The 2019 Forbes 30 Under 30 featuring the brightest young entrepreneurs, innovators, and game changers of the year in 20 different industries included: Claire DeBoer '12, partner of New York City's King Restaurant; Trang Duong '18, cofounder of Penta; Amelia Friedman '14, cofounder of Hatch Apps; Dakota Gruener '11, executive director of ID2020; Ross Harrow '11, cofounder of Flour Shop; Jessica Liu '13, engineering manager at Figma; Melanie Masarin '12, head of retail and offline experiences at Glossier; Alex Morse '11, mayor of Holyoke, Mass.; Viet Nguyen '17, cofounder of EdMobilizer; and Alexander Salter '12, an MD-PhD candidate at the Fred Hutchinson Cancer Research Center, who is studying T-cells.
Mar, 2019
Nate Wardwell married Jared Misner in November. Adam Katz officiated, while Joshua Linden and Timothy Parsons '15 ScM were groomsmen. Also in attendance were Brook Achterhof '15; Duane Barksdale '17 Jeffrey Baum '15; Natalie Diacovo; Drew Hansen '15; Margaret Hanson; Dara Illowsky; Ryan Joudeh '16, '17 AM; Raghava Kamalesh; Russyan Mabeza '15; Noah Prestwich; Derek Shay '16; and Ben Simon '11,'12 ScM.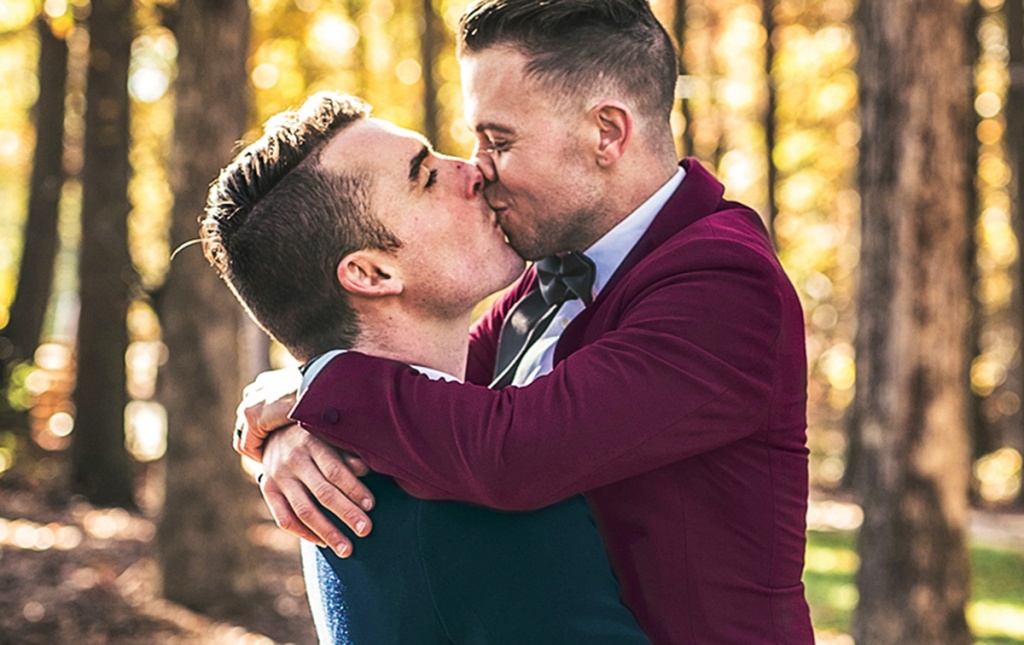 Mar, 2019
Ivy Alphonse-Leja and Jared Crean '13 were married in November in Boston. The couple was thrilled to have several Brown grads in attendance at their wedding.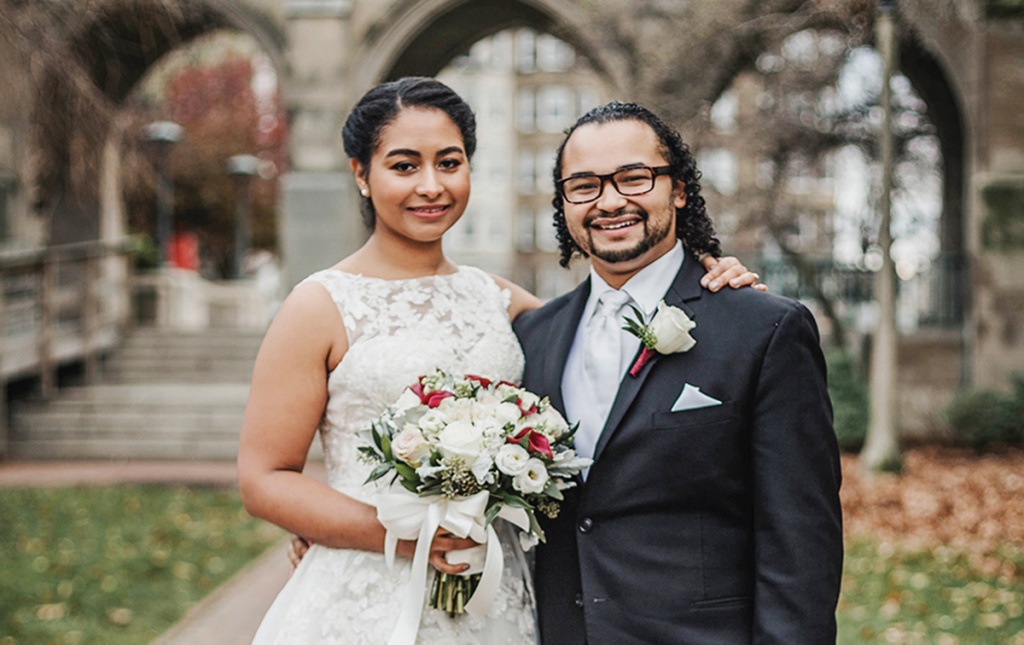 Mar, 2019
Our 5th reunion is, unbelievably, happening in a few months, May 24-26. The reunion kicks off on Friday night during the opening reception at Alumnae Hall, and then on to Campus Dance. The next morning, you can meet up with friends on Thayer Street or at Field Day and see some impressive talks at the alumni forums. On Saturday night, we'll meet at #Party at the Ratty as a throwback to our Senior Week #Fratty in the Ratty. Sunday will be the time for the procession honoring the Class of 2019. To keep up-to-date on our class events throughout the weekend, log in to Brunonia and update your profile with your latest contact information.
Jan, 2019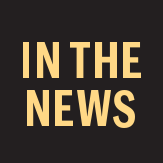 Paul Tran '14 was announced as a 2018 Ruth Lilly and Dorothy Sargent Rosenberg Poetry Fellowship winner by the Poetry Foundation and Poetry magazine. Tran is the first Asian American since 1993 to win the Nuyorican Poets Café Grand Slam and has placed in the Top 10 at the Individual World Poetry Slam. Tran's work appears in the New Yorker, in the anthology Inheriting the War, and in the film Love Beats Rhymes.
Jan, 2019
Makeup for Everyone
Lipstick and more for all genders and skin tones
Read More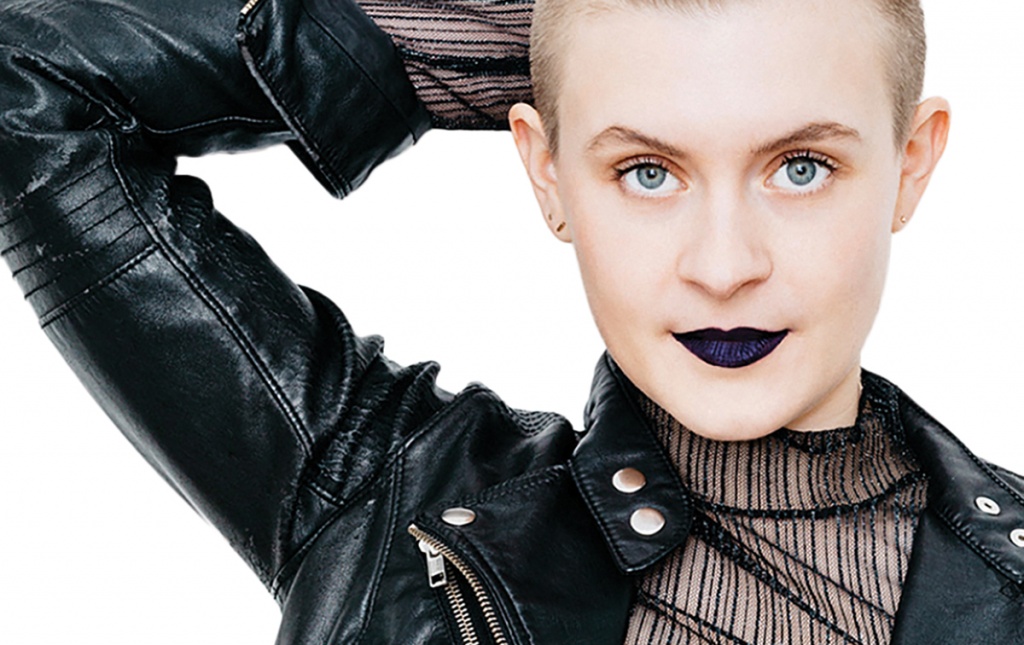 Nov, 2018
Samuel Cade Howard '14 writes that, after his stint in the Peace Corps in Vanuatu from 2014 to 2015 and work on lymphatic filariasis for the Gates Foundation in Papua New Guinea from 2015 to 2017, he is now working for the British NGO Sightsavers as their East Africa program director in Kenya.
Nov, 2018
Isabella Giancarlo '14 and business partner Laura Kraber launched an all-gender makeup collection called Fluide; they are on a mission to queer the beauty industry from the inside out. They create colorful, cruelty-free makeup for all gender expressions, gender identities, and skin tones, and have been featured by outlets such as Fast Company, Teen Vogue, and Buzzfeed.
Nov, 2018
Fast Forward
Sofi Tukker takes the dance-pop world by storm
Read More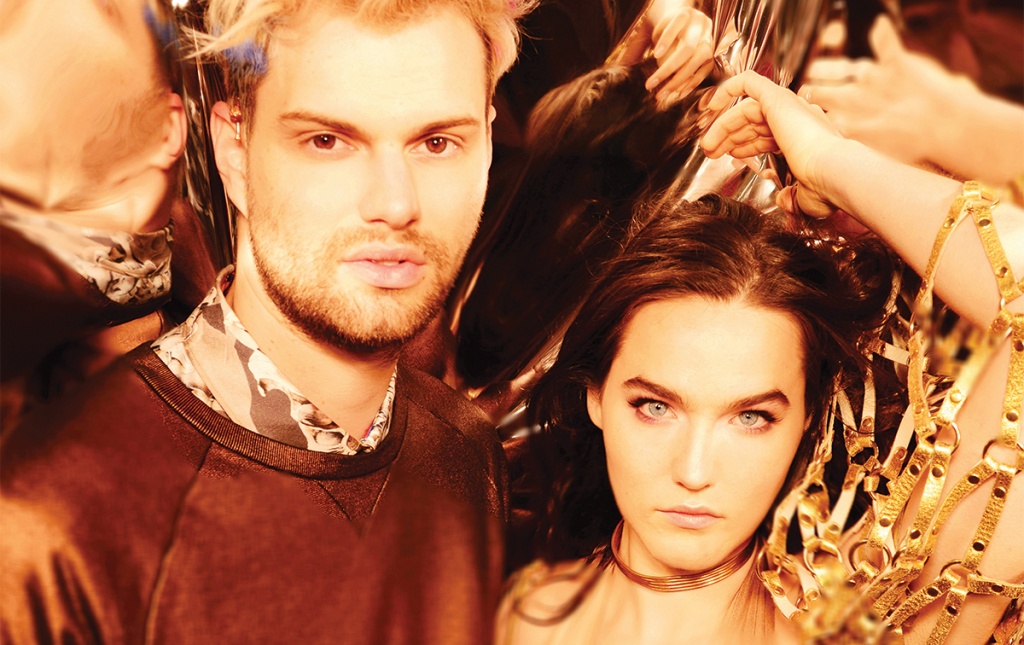 Sep, 2018
Syrian Journeys
A debut novel inspired by present-day refugees
Read More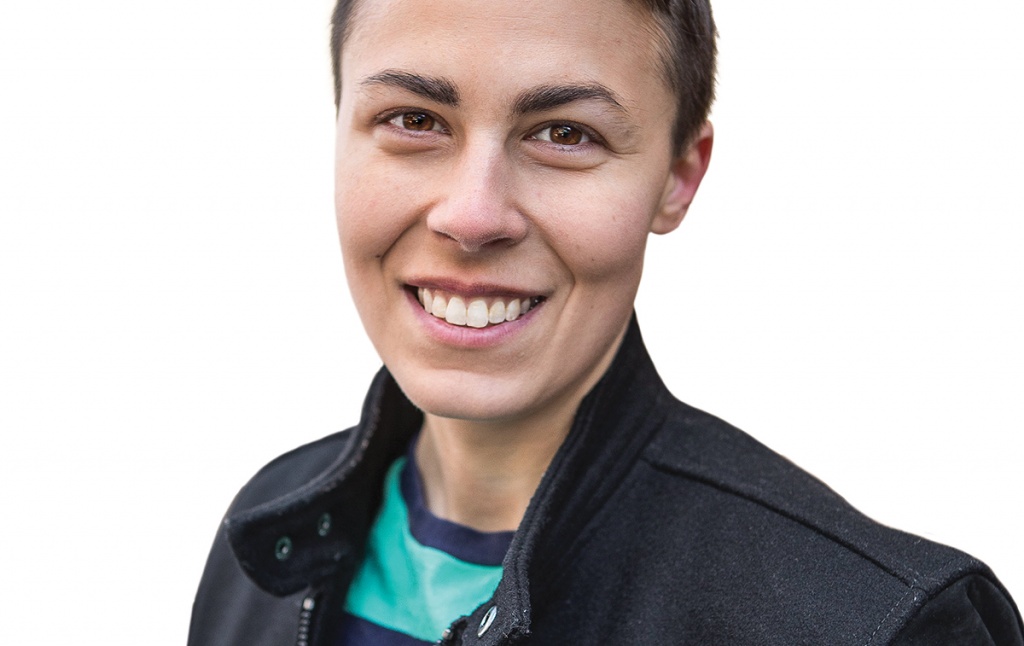 Sep, 2018
On the Neural Frontier
Mapping the body's most complex organ in surprising new ways.
Read More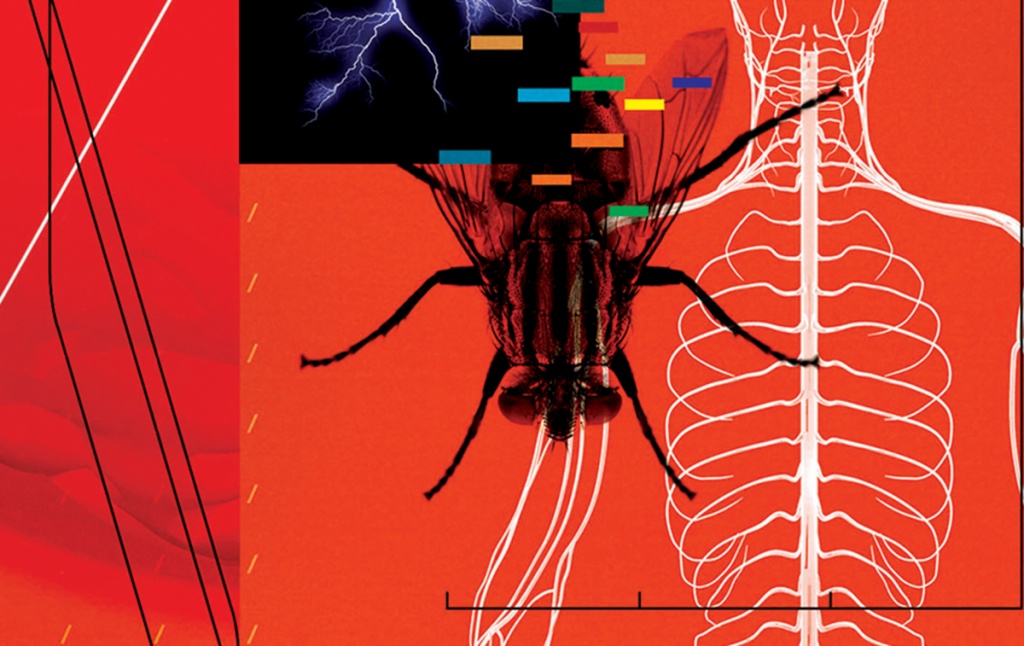 Sep, 2018
Kevin Nguyen (see Alan Birnbaum '71).
Sep, 2018
Alan Birnbaum writes: "'Brown...cold winters.' That was an odd but true phrase to hear in the doctors' lounge of St. Agnes Medical Center in Fresno, where I have been active staff since 1979 and currently serve as the chairman of the neurology division and medical director of the stroke program, not to mention now teaching our very first class of internal medicine residents. I turned around and saw a very young doctor in green scrubs, not one of our own residents, but house staff from a cooperating local hospital, Valley Children's Hospital, where my late mother, a pediatrician, had practiced for a quarter century. And with that, I met Kevin Nguyen '14, who had just completed four years of medical school at UC Davis, and had come for his opening pediatrics rotation in our hospital's nursery."
Jul, 2018
The Gears of Racism
Exposing the structural bias behind Trayvon Martin's murder
Read More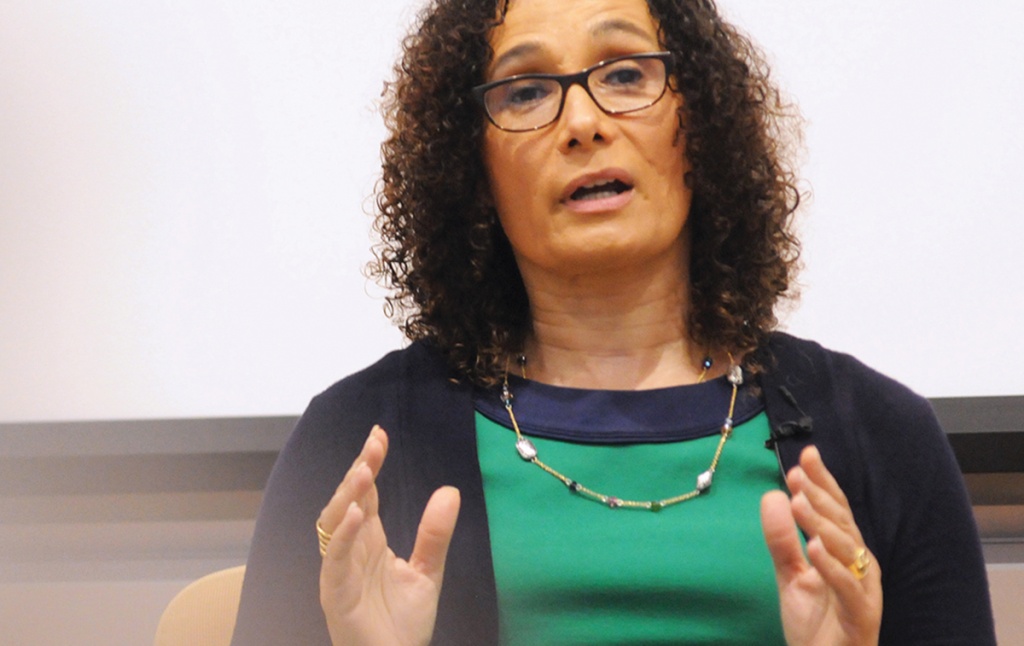 May, 2018
Samantha Gay earned second place in The American Prize in Vocal Performance 2017-18—The Friedrich & Virginia Schorr Memorial Awards, in the women's community art song & oratorio division.
Apr, 2018
Andrea S. Wister married long-time partner Frode Kagge on July 8, in Oslo, Norway. Many people crossed the Atlantic to attend, including Patrick Cox, Steven McGarty, Nicole Peterson, Tiffany Tassin '15 ScM, Sabrina Yu '15, and Kyle Zurcher.
Apr, 2018
Lily Gildor and Seamus Kirst launched their podcast, Mental Health Hangouts, which features interviews with young people about mental illness, mental health treatment, addiction, and related issues. Guests have included Gabe Gonzalez, Deepali Gupta '12, Jack Sullivan, and Sam Levison '14. The podcast is available on iTunes and at www.mentalhealthhangouts.com.
Apr, 2018
Joe Soloway writes: "I have finally retired after 57 years of pediatric practice. I am happy with the newfound freedom, though I do miss the joys of being with and tending to kids and their families for all those years. My wife, Lorraine, a retired New York City school teacher, and I celebrated our 59th anniversary this past August. Our family is now three generations deep at Brown. Our eldest son, Greg Soloway '82, and his wife, Linda E. Gray '82; our daughter Liz S. Snider '84; our son Andrew Soloway '86 and his wife, Sabina Siani Soloway '85; our granddaughter Sophie Soloway '14; and our grandson Ari Snider '18 all attest to the Brown effect on the Soloway clan. How fortunate we have been. Lorraine and I live in Jamaica Estates in Queens, but will be moving to East 56th Street in Manhattan."
Apr, 2018
Olympic Bobsled Silver!
Former volleyball star Lauren Gibbs '06 earns a medal.
Read More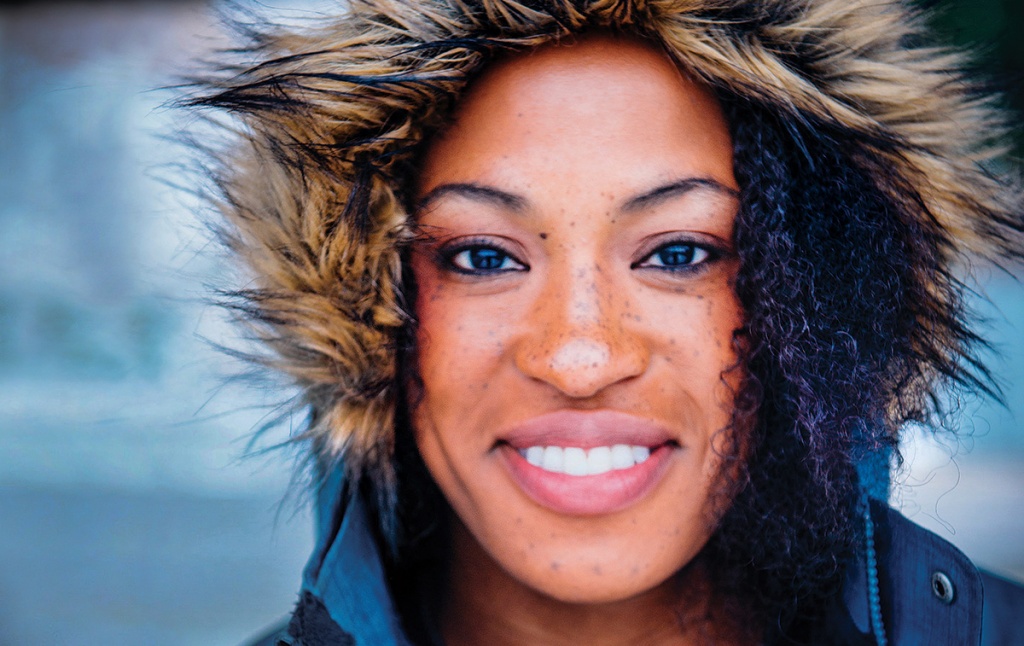 Class Notes from the January/February 2018 Issue
Annalise Van Meurs '18 MD and Melissa Warstadt '12 announce their Oct. 7 wedding at Roger Williams Park Botanical Center in Providence,
R.I. The two brides met in 2011 as members of the coed Zeta Delta Xi fraternity. Both are fourth-year medical students (Melissa at Boston Univ.). The wedding party included Alex Warstadt '15 and Maddy Jennewein. Melissa's stepmother is Denise Wydra '90 AM, and Rebecca Pronsky '02 is her cousin. Also present at the wedding were many friends and family from Zeta and the Warren Alpert Medical School, including Lyndsey Barnes '11; David Bercovici '05,'10 MD; Lauren Bilsky; Ora Boncore '12; Joey Burnett '12, '19 PhD; Tony Cabral '97; Kim Chipetine '12; Jay Danver '12; Michael Dixon '12, '16 AM; Eduardo Garza '12, '18 MD; Sidonie Devarenne '16; Sarah Dominguez '19 MD; Natalie Hall '18 MD; Rebecca Himmelwright '18 MD; Artie Hintermeister '05; Araceli Hintermeister '12; Jennifer Ju '12; Matt Kowalski '13, '14 AM; Cathy Mardula '12; Vincent Moita; Lucas Morduchowicz; Jen Nykiel '10, '14 MD; Daniella Prince '12; Jamilya Ramos-Chapman '11; Ilya Raskin; Aaron Shapiro '18 MD; Ophelia Vidal '12; and Diego Wedgwood '11
Class Notes from the November/December 2017 Issue
Send your news to the BAM at alumni_magazine@brown.edu
Class Notes from the September/October 2017 Issue
Wyatt Crowell and
nnah Cotton, announce the May 7 arrival of their first son, Elliot Christopher Crowell. Wyatt writes: "It should be noted that Elliot's birthday is entirely prime, much to his father's delight."

Meia Geddes writes: "I have published two books: Love Letters to the World, an epistolary work addressing the world as body, concept, and stranger; and The Little Queen, a novella in which the little queen determines how to be a little queen."
Class Notes from the July/August 2017 Issue
Emily Kassie was awarded the Overseas Press Club Award for Best Digital Reporting on International Affairs.
Class Notes from the May/June 2017 Issue
Emily Kassie won the 2017 National Magazine Award (Ellie) for Multimedia story of the year for the project The 21st Century Gold Rush. The ceremony was in New York City and hosted by Lester Holt. She had a separate nomination for public interest story of the year.
Class Notes from the September/October 2016 Issue
Mike Robinson (see Kevin Hui '07).
Class Notes from the March/April 2015 Issue
Yoon Jeong Chong works for Doppler Labs, a New York-based start-up that designs and makes ear plugs to be worn at concerts. The CEO and four other colleagues are Brown graduates—a total of six Brownies between the years of '07 and '14 working together in the office.
Class Notes from the January/February 2015 Issue
Ben Cowan (see Janine Idelson '83).
Class Notes from the May/June 2014 Issue
Carolyn Vincent (see Dorothy Blair Sage '51).
Obituaries
No obituaries found for this class.