Class of 2017
Apr, 2021
Willa Tracy '19 AM (see Eleanor Walsh '17).
Apr, 2021
Nick Sarazen writes: "I'm a record producer and songwriter based in Los Angeles. It feels odd to send an email about myself but I thought Brown Alumni Magazine might want to know a member of the Brown community is nominated for a Grammy Award this year. BAM is really the only way I stay connected to Brown since graduation, so I figured I would send an update of my own. I produced D Smoke and Snoop Dogg's single 'Gaspar Yanga,' the lead single from D Smoke's album Black Habits, which is nominated for the Grammy Award for Best Rap Album. D Smoke is also nominated for Best New Artist."
Apr, 2021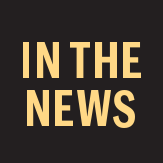 At press time, these alums were appointed or awaiting appointment to the Biden administration: Jennifer Daskal '94, deputy general counsel (cyber & technology), Department of Homeland Security; Elisabeth Donahue '86, chief of staff, Council of Economic Advisers; Marc Etkind '87, associate administrator for communications, NASA; Ruby Goldberg '17, special assistant, Office of Land and Emergency Management, Environmental Protection Agency; Suzanne Goldberg '85, deputy assistant secretary for strategic operation, U.S. Dept. of Education ; Roberta Jacobson '82, coordinator, U.S. Southern Border, National Security Council; Jennifer Klein '87, cochair, White House Gender Policy Council; Daniel Kohl '87, director of government relations, AmeriCorps; Letise Houser LaFeir '00, senior advisor, NOAA, U.S. Dept. of Commerce ; Emma Leheny '92, principal deputy general council, U.S. Dept. of Education; Suzan Davidson LeVine '93, interim political head, Employment and Training Administration, U.S. Dept. of Labor; Sean Manning '18, press assistant, Office of the Secretary, U.S. Dept. of Commerce ; Ben Miller '07, senior advisor to the chief of staff, U.S. Dept. of Education; Melanie Nakagawa '02, senior director, climate and energy, National Security Council; Victoria Nuland '83, undersecretary of state for political affairs, State Dept.; Daniel Parnes '10, special assistant to the ASD for energy environment & installations, Office of the Secretary of Defense; Tanya Sehgal '06, special advisor and senior counsel, U.S. Dept. of Personnel Management; Stefanie Tompkins '93 ScM, '97 PhD, director, Defense Advanced Research Projects Agency; Christina Tsafoulias '04, supervisory congressional liaison specialist, Bureau for Legislative and Public Affairs, USAID; Janet Yellen '67, Secretary of the Treasury; Todd Zabatkin '10 MPP, deputy director for research (White House Communications Dept.) ; and Maria Zuber '83 ScM, '86 PhD, cochair, President Biden's Council of Advisors on Science and Technology.
Mar, 2021
Listen Well
10 Podcasts by Brown alums
Read More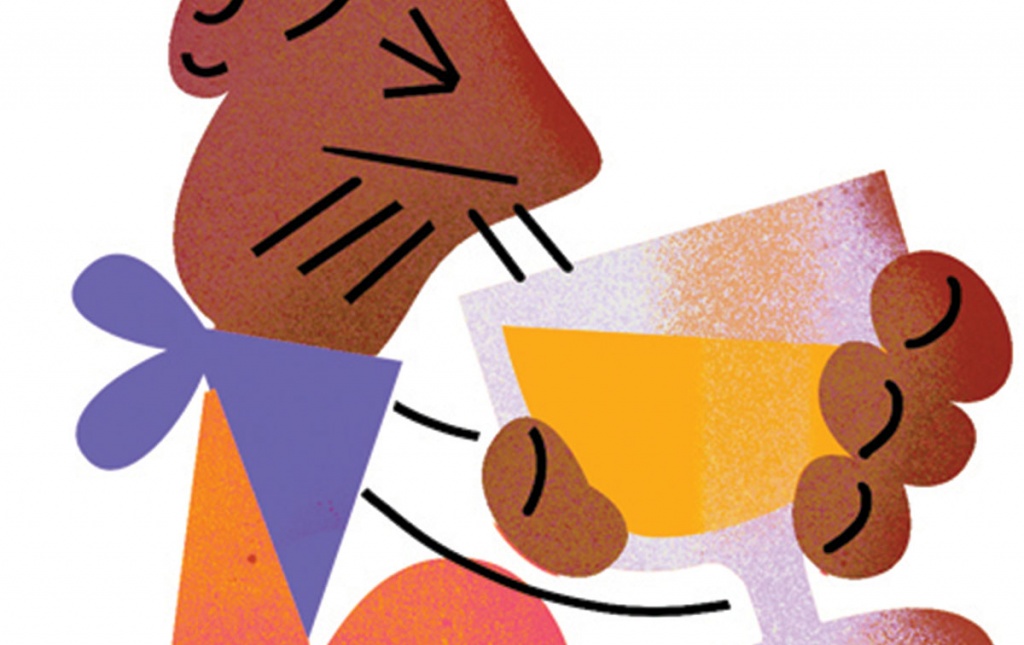 Jan, 2021
Nicole Martinez writes: "Dead-Enders is a new comedy web series about the zombie apocalypse cocreated by me and Anna Stacy '17. When COVID-19 hit New York and forced the city into quarantine, Stacy and I saw an opportunity to reflect the global circumstances through a new art form. Filmed entirely over Zoom, season one of Dead-Enders consists of six 30-minute-long episodes, with the pilot episode "Online" which premiered May 22 on Dead-Ender's official YouTube channel. The show's season one finale aired on June 26, and a second season is currently in the works."
See story: "Zoom as an Art Form"
Jan, 2021
Gulmira Propper published the first Uyghur cookbook written in English, Silk Road Recipes: Parida's Uyghur Cookbook. She writes: "I was Brown's first Uyghur undergraduate student. This book is my loving tribute to my mother and her masterful Uyghur recipes—a colorful collection of quintessential Uyghur dishes, including hand-pulled noodles, lamb, pilaf, and more. Today, with the gross human rights violations of the Uyghur people, the preservation of the Uyghur culture is more important than ever. These recipes can hopefully help the world get to know the Uyghurs and the flavors of their cooking, and above all, keep the culture alive."
See story: "Celebrating Uyghur Culture"
Jan, 2021
Michael Petro writes that he professed his first vows as a Jesuit in August, blessed by Sonia Geba, David Elitzer, and Rhea Stark '18, who all streamed along. His studies continue in Chicago.
Jan, 2021
Bridie Gahan '17 (see Brian O'Neill '84).
Jan, 2021
Brian O'Neill writes: "I have been living in Telluride, Colorado, for 30 years and coaching my sons' lacrosse teams. This past summer, due to the pandemic, we have had the pleasure of Brown lacrosse players mentoring our kids. What struck me as notable was how caring and selfless these men were in reaching out to the local community to offer their services. Phil Pierce '14 was living here for the summer with his girlfriend Bridie Gahan '17 while telecommuting. Phil was captain of Brown lacrosse and you could see why he was voted captain in the way he intently worked with kids ranging in ages from 8 to 18. Seven class of '23 lacrosse players (Trevor Glavin, Matthew Gunty, Oscar Hertz, Griffin King, Devon McLane, Logan Paff, and Ben Palin) were here for a few weeks and regularly trained and mentored these same kids with an infectious energy that truly inspired our kids. It is amazing to have them in our little town climbing 14,000-foot peaks, rock climbing on via ferratas, mountain biking, hiking, and fly fishing—in some cases, with our local lacrosse players. As a member of the '83 Brown football team that played Penn State and ran into Happy Valley in a raging blizzard with 84,000 people screaming 'We Are...Penn State,' I never thought the 'Brown State' spirit brought back to campus by our illustrious band and fans would last this long. I cannot tell you how happy I was to see and hear these lacrosse players talk about the pride in the culture of Brown State. It is so much more than sports. It is about rolling up your sleeves and making a difference. My 11 ('31?) and 13 ('30?) year old sons will tell you these days were the highlights of a very adventurous summer in the Rockies! Their cousins, Suzie O'Neill '22 and Tommy Maloney '23, have told them all about Brown and their passion for the school, but what struck me was the consistency of kindness, giving, and positivity in each Brown person. In a very short time, friendships were made and young boys were inspired to give back. Kudos to admissions, faculty, administration and all who make Brown what it is! Truly a national treasure!"
Jan, 2021
Celebrating Uyghur Culture
Silk Road Recipes: Parida's Uyghur Cookbook
Read More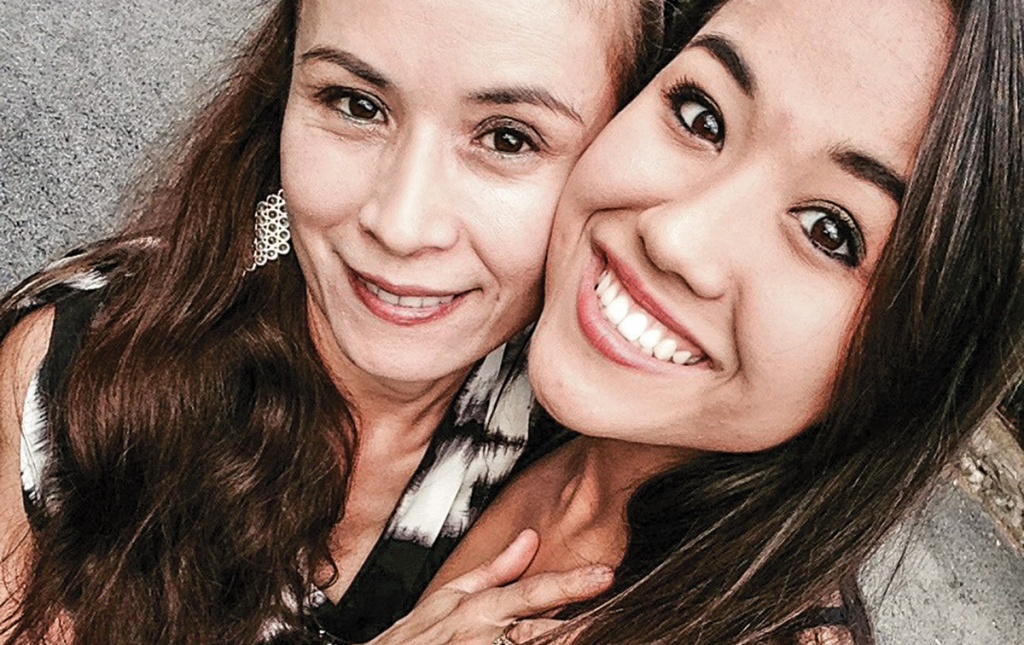 Jan, 2021
Zoom as an Art Form
Two alums take on the zombie apocalypse amidst a pandemic.
Read More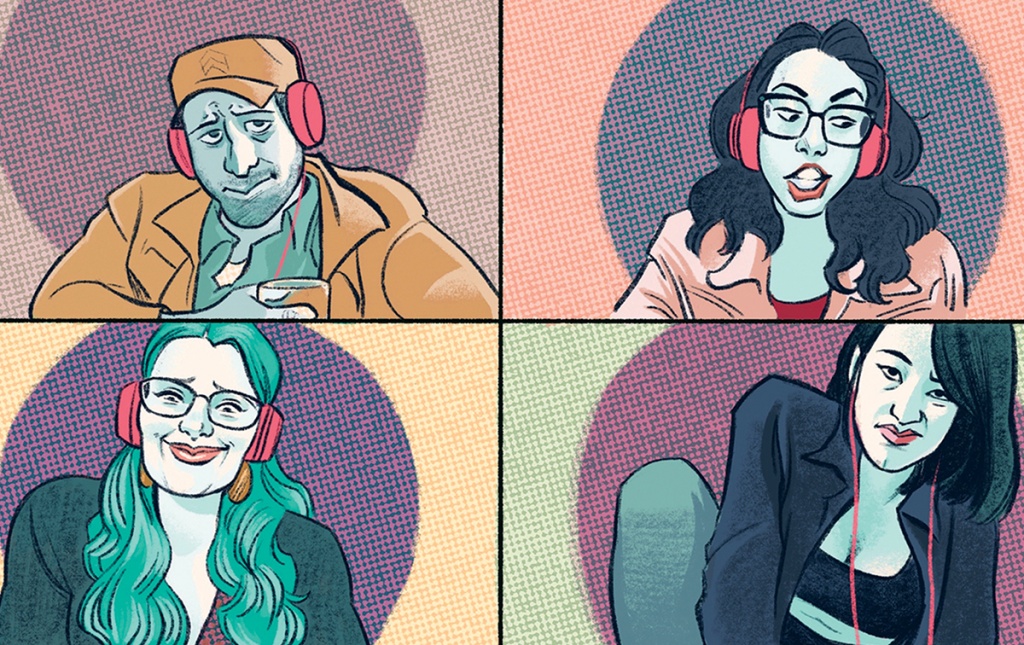 Jun, 2020
Ed Benson '68 AM, '71 PhD, writes: "Oscar Dupuy d'Angeac '17 and his mates made a splendid 40-minute documentary, called Providence Lost, about a family harassed and then evicted by a landlord seeking to convert their building into student housing. The film turned into an effective tool for activists organizing around the housing crisis. One elderly parent died from living in their car during the filming, while the house remained vacant a year later."
Jun, 2020
Oscar Dupuy d'Angeac (see Ed Benson '68 AM, '71 PhD)
Jan, 2020
From Scholarship to Shelter
Student research bolstered legislation to stop housing discrimination in R.I.
Read More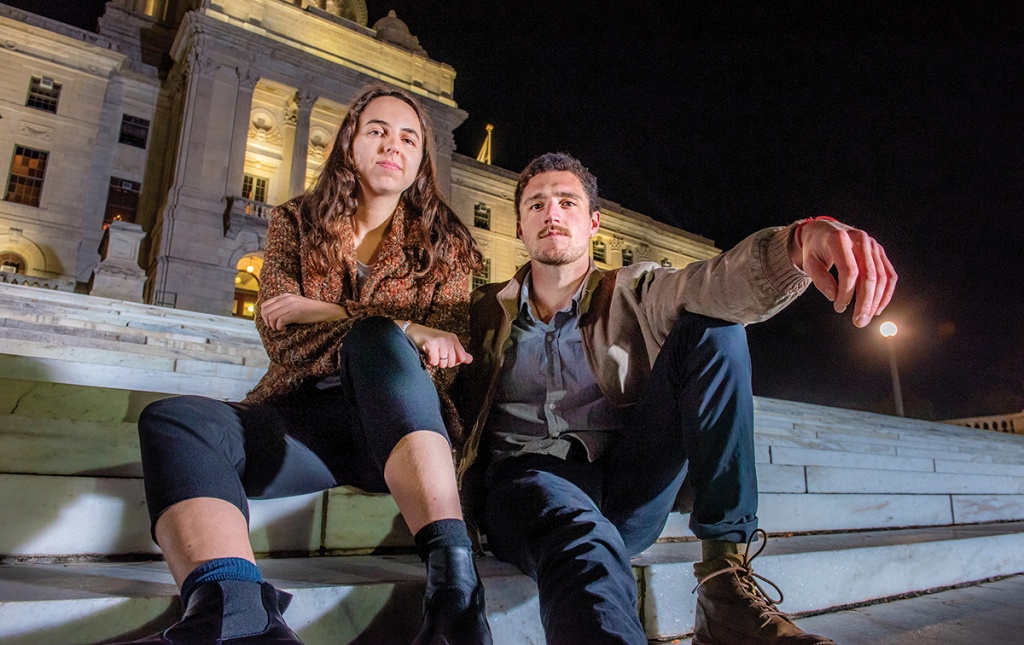 Nov, 2019
I'm In
Ellie Gravitte '17 directs commercial for "A Million Little Things"
Read More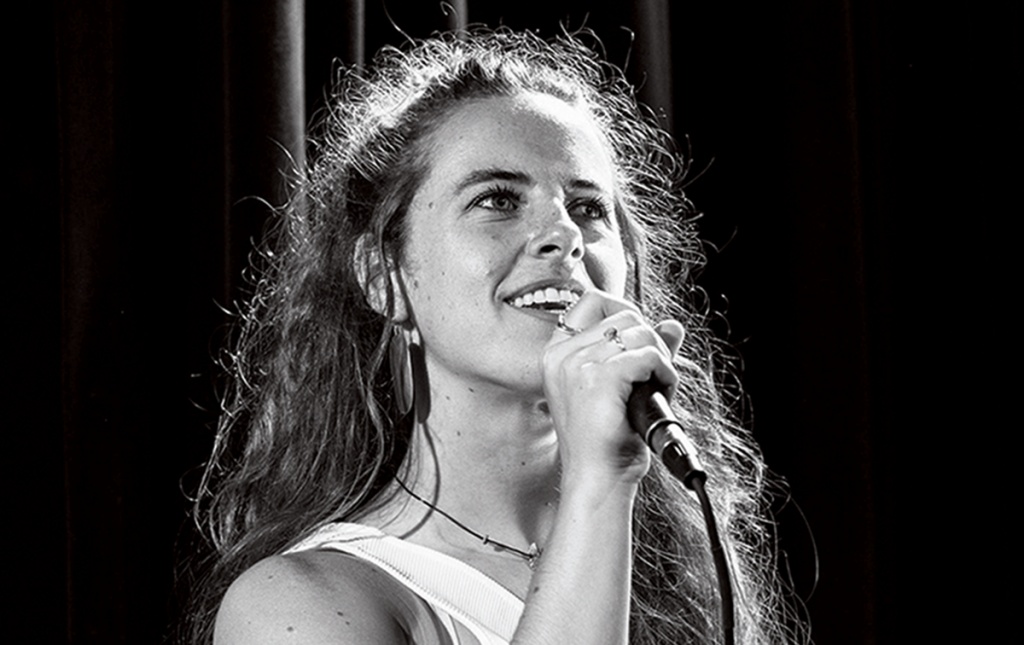 Sep, 2019
K-Pop
Sang Min Lim '17 claims his space in K-pop
Read More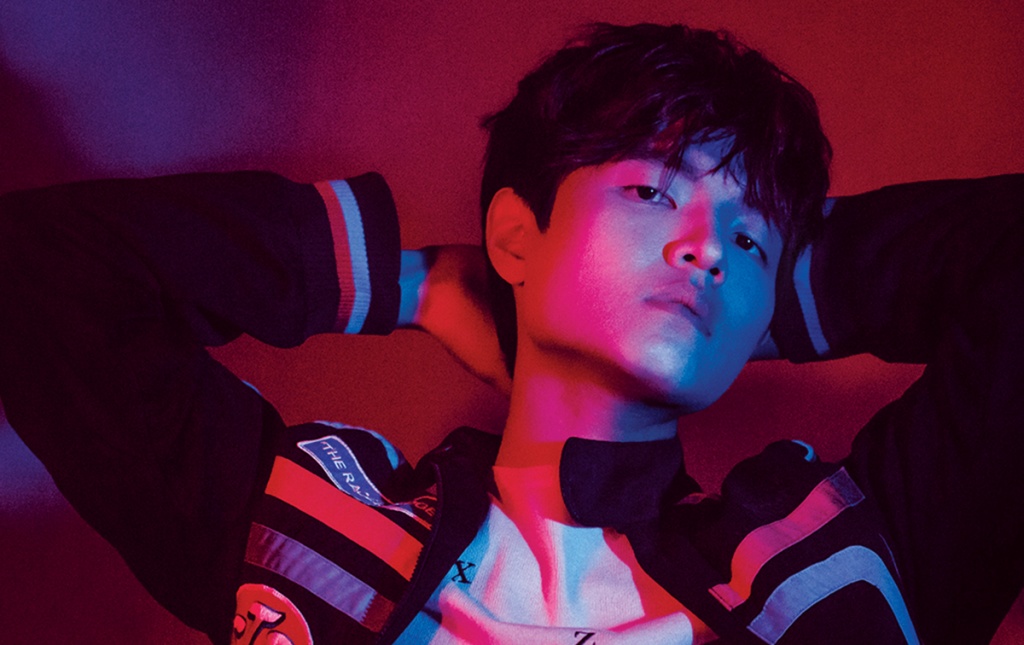 Mar, 2019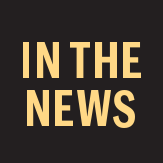 The 2019 Forbes 30 Under 30 featuring the brightest young entrepreneurs, innovators, and game changers of the year in 20 different industries included: Claire DeBoer '12, partner of New York City's King Restaurant; Trang Duong '18, cofounder of Penta; Amelia Friedman '14, cofounder of Hatch Apps; Dakota Gruener '11, executive director of ID2020; Ross Harrow '11, cofounder of Flour Shop; Jessica Liu '13, engineering manager at Figma; Melanie Masarin '12, head of retail and offline experiences at Glossier; Alex Morse '11, mayor of Holyoke, Mass.; Viet Nguyen '17, cofounder of EdMobilizer; and Alexander Salter '12, an MD-PhD candidate at the Fred Hutchinson Cancer Research Center, who is studying T-cells.
Mar, 2019
Nate Wardwell married Jared Misner in November. Adam Katz officiated, while Joshua Linden and Timothy Parsons '15 ScM were groomsmen. Also in attendance were Brook Achterhof '15; Duane Barksdale '17 Jeffrey Baum '15; Natalie Diacovo; Drew Hansen '15; Margaret Hanson; Dara Illowsky; Ryan Joudeh '16, '17 AM; Raghava Kamalesh; Russyan Mabeza '15; Noah Prestwich; Derek Shay '16; and Ben Simon '11,'12 ScM.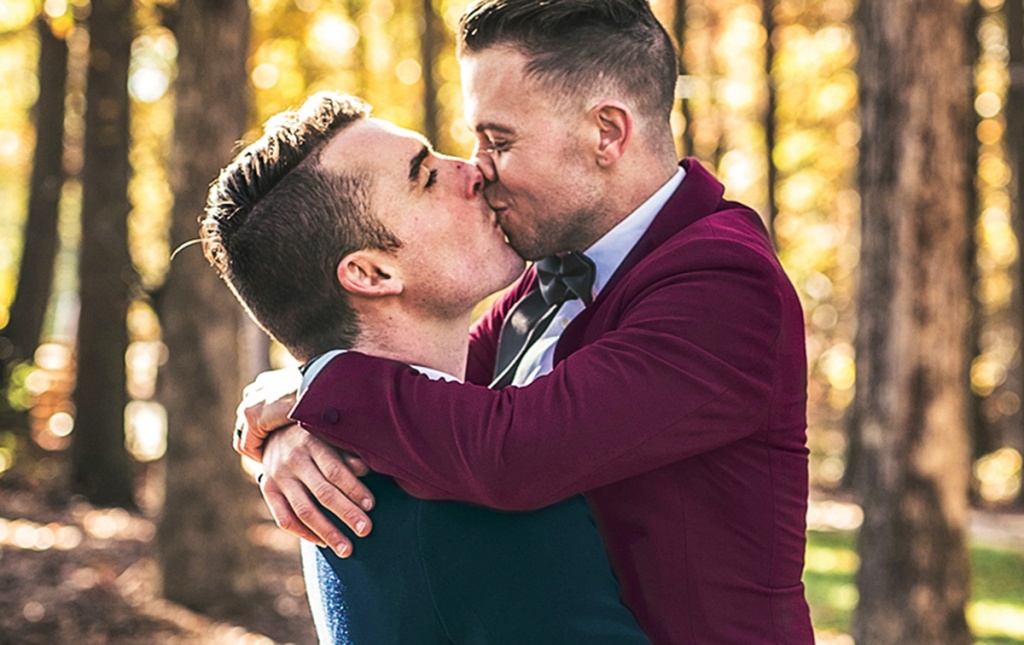 Nov, 2018
Student Journalists, Statewide Impact
An undergrad-reported series on elder abuse may influence Rhode Island policy.
Read More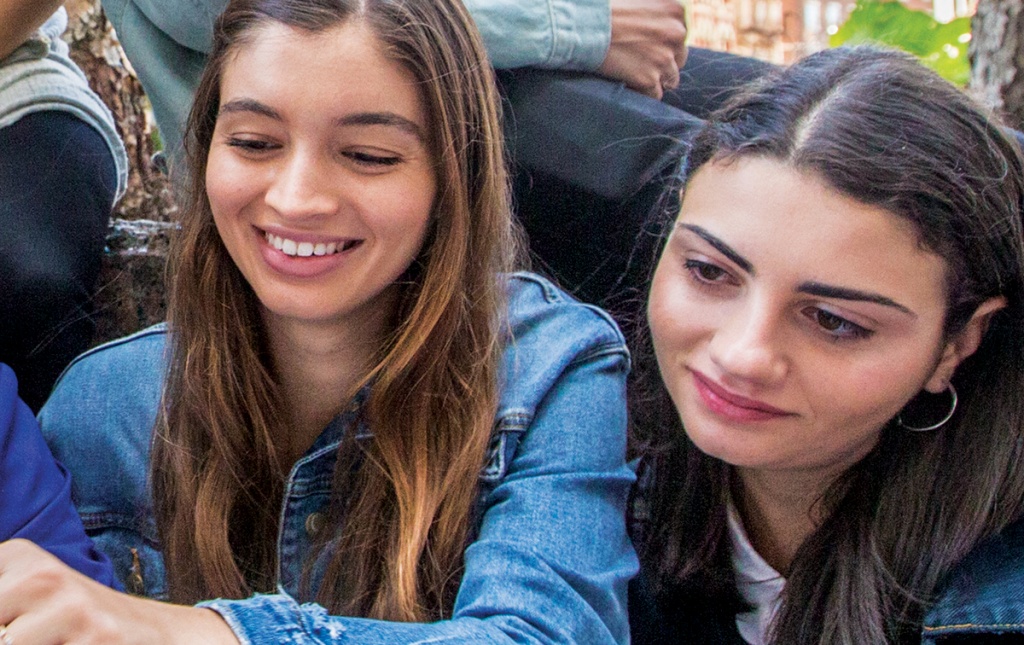 Nov, 2018
The Price of U.S. Global Policing
Brown researchers did the math.
Read More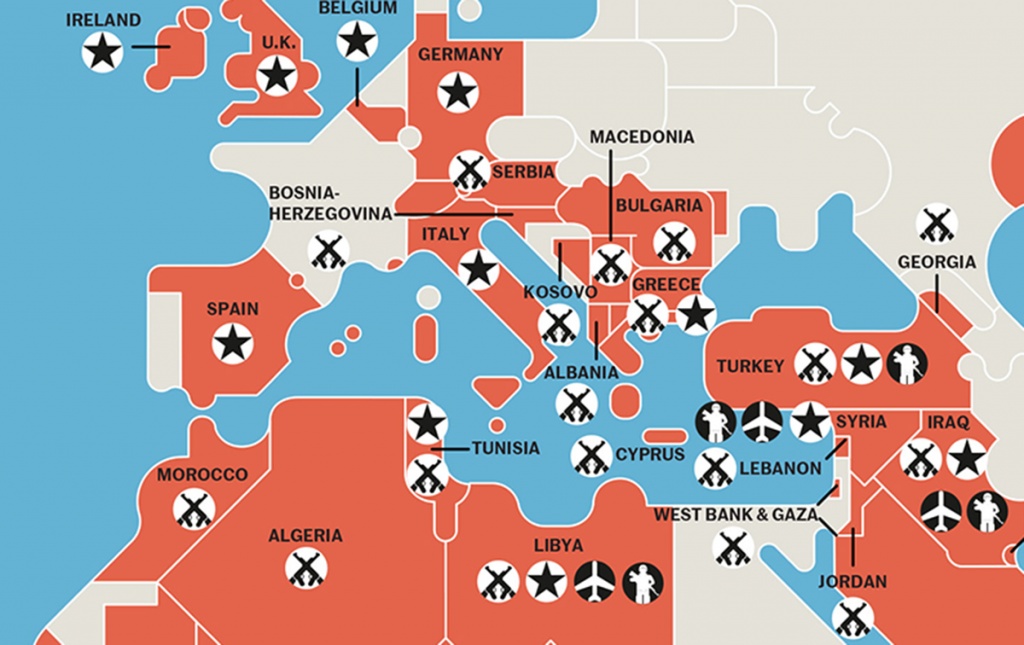 Nov, 2018
Benjamin Ostrowski '17 and his father coauthored Penultimate Human Constellation: A Father and Son Converse in Poems, published by Tolsun Books. It is available on Amazon.com.
Sep, 2018
Figure It Out!
A biomedical engineering class addresses real-world problems
Read More
Jul, 2018
Phoebe Erickson (see Marilyn Tarasiewicz Erickson '57).
Jul, 2018
Benjamin N. Owens (see Stephen and Karen Carter Owens '78).
Jul, 2018
Stephen and Karen Carter Owens write that Steve is president of the class of '78 and also serves as president of the Brown Association of Class Leaders and on the Brown Alumni Association Board of Governors. Karen is a partner with Coppersmith Brockelman PLC in Phoenix, practicing health care law. Steve is a partner with Squire Patton Boggs (US) LLP, also in Phoenix. Their younger son, Benjamin N. Owens '17, is working on Capitol Hill in Washington, D.C. Their older son, John C. Owens (Tulane '10), is a research analyst with the Greater Phoenix Economic Council and a graduate student at Arizona State Univ.
Jul, 2018
Marilyn Tarasiewicz Erickson writes: "I'm looking forward to a week at Topsail Island, North Carolina, with our five sons, their spouses, and five grandchildren, including Phoebe Erickson '17, and 10 days at the Santa Fe, New Mexico, Chamber Music Festival."
May, 2018
Control Issues
Coursework and research look at how to build better robots—and how to make sure they don't take over.
Read More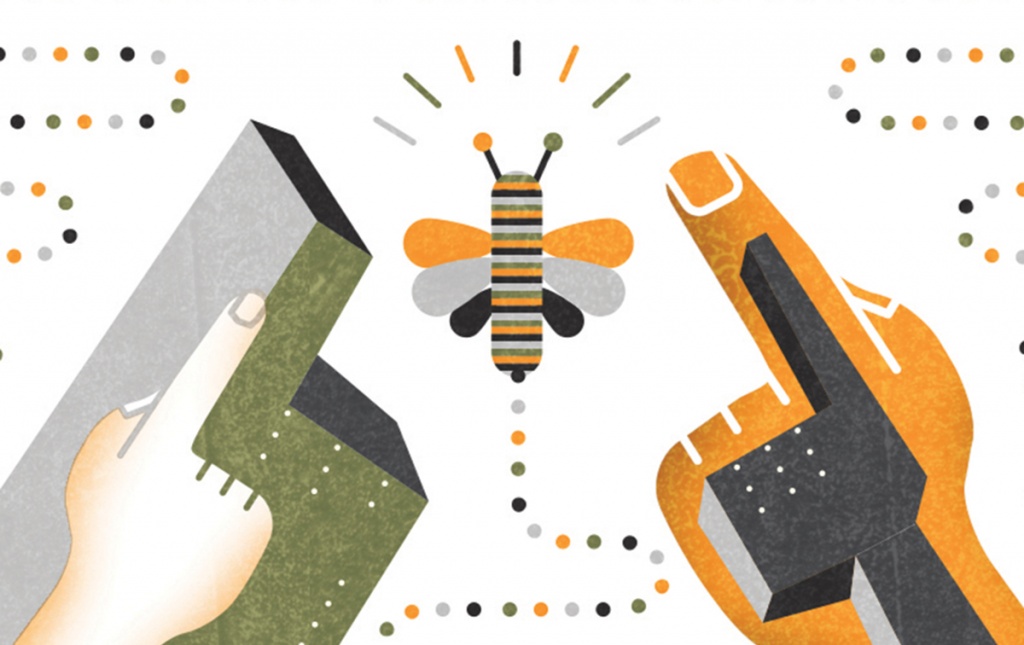 Apr, 2018
Resistance Fighters
Decades of antibiotic overuse have created superbugs that have developed resistance to our drugs with chilling speed.
Read More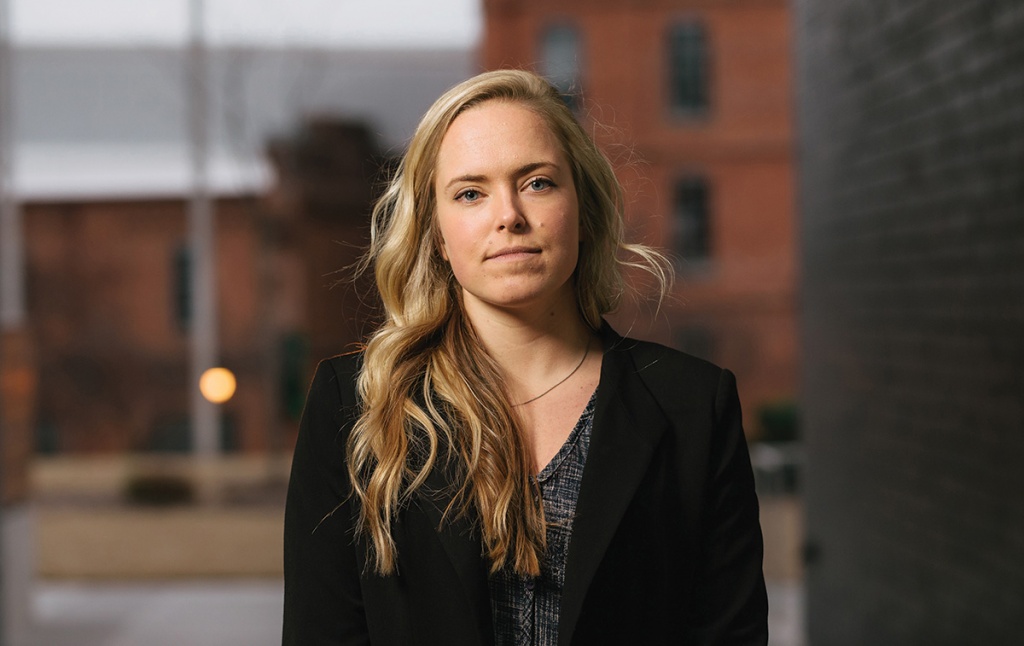 Apr, 2018
The Cost of Skepticism
Scientists advance climate prediction models as the U.S. lags behind.
Read More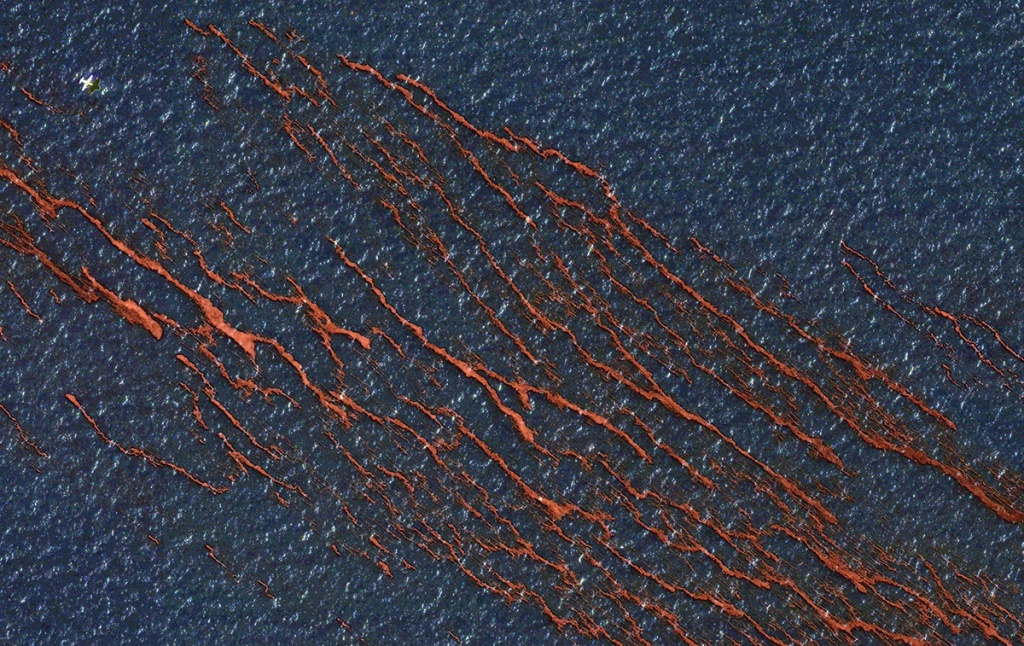 Class Notes from the November/December 2017 Issue
Carlos Rotger (see Jane Doane Anderson '60).
Jeff Salvadore (see Patty Riskind '88).