Class of 2012
Jun, 2022
Max Rosero writes: "I'm the founding designer at Troupe, a travel startup based in New York City, backed by Jetblue. My team and I are currently building a collaborative group travel planning app that simplifies the process of organizing trips with family and friends. Planners can create a trip, suggest things like dates, destinations, and stays, and then invite travelers to vote and join them on the trip."
Jan, 2022
Curating the Ephemeral
How do you exhibit work by artists whose main point is rejecting museums and galleries?
Read More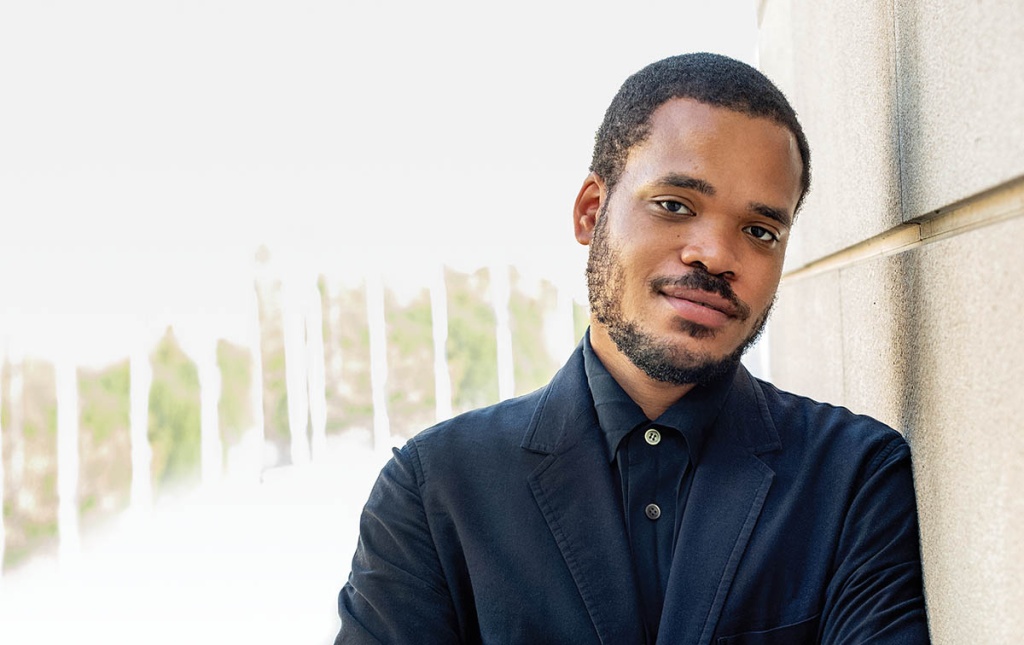 Nov, 2021
Claire Luchette published her debut novel, Agatha of Little Neon, in August 2021 with FSG.
Aug, 2021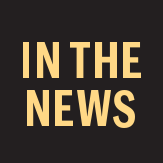 Yeshimabeit Milner '12, cofounder of Data4Black Lives, was honored by the John F. Kennedy Presidential Library and Museum with a John F. Kennedy New Frontier Award for her efforts using data analysis to expose systemic racism faced by Black Americans in their daily lives. With cofounder Lucas Mason-Brown and three other executive team members at D4BL, Milner illuminates systemic discrimination by using concrete data, statistical modeling, and data visualization.
Aug, 2021
Priya Parrotta released an album dedicated to the world's oceans called Wayfinder and an e-book titled To Dream Again: Imagining Island Solidarity Through Music. Both projects are part of an initiative named Music & the Earth International, which produces resources to support multicultural and decolonial forms of environmental consciousness-raising. Priya can be reached at priya.parrotta@gmail.com.
Jun, 2021
Graciela Kincaid and Jeremy Jacob married on Oct. 20. They met on their first day at Brown while moving into the Wayland dorm. Their backyard ceremony was officiated by Andrew Nizamian and included two Brown grads in the groom's family, Thomas Jacob '73 and Timothy Jacob '15. They hope to celebrate with many more Brown grads in the near future.
Jun, 2021
Blair Station Hirst launched a new age wellness marketplace called Digital Health Review (www.digitalhealthreview.com). The platform is an all-in-one place to shop for healthcare and helps consumers discover key information about digital health products that can improve their health and wellness. It also helps small to large size businesses augment their wellness offerings by providing a way for their employees to shop for health tech covered by their health plans. The site offers snapshots of a wide range of apps, wearables, and subscription services related to health and wellness—everything from Peloton to an ovulation-tracking bracelet to mental health to pediatric care telehealth. Digital Health Review's mission is to break down the barriers of access to quality healthcare through the use of technology, and the company has been accepted into a Black & Latinx Founders program that supports women founders of color. Contact Blair at: blair.hirst@digitalhealthreview.com.
Jun, 2021
Thomas Jacob (see Graciela Kincaid '12 and Jeremy Jacob '12).
Jan, 2021
Eerie Silence
College Hill meets COVID.
Read More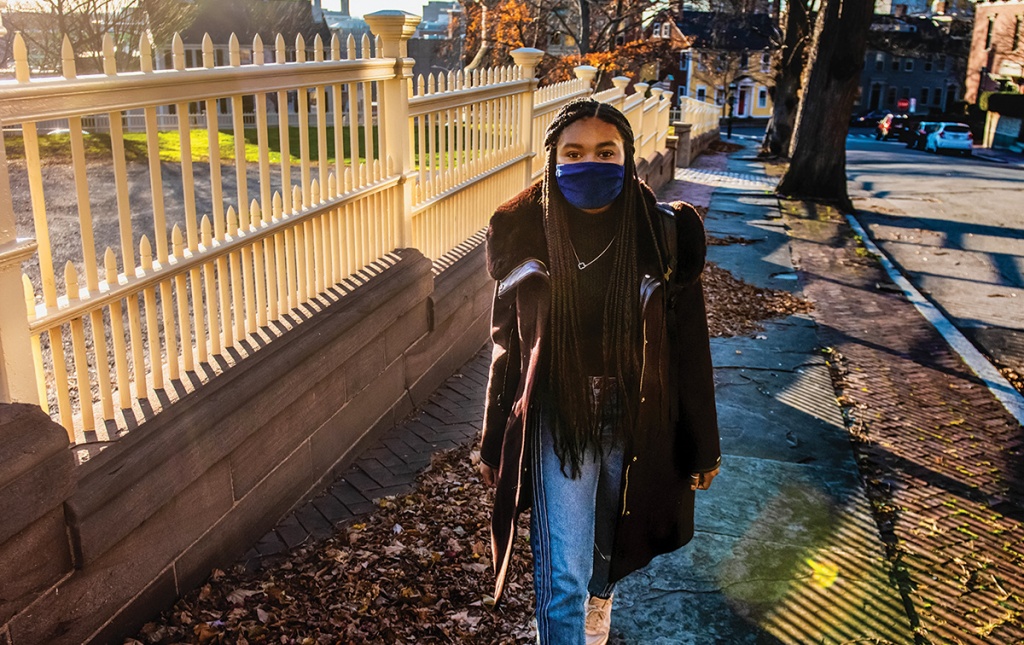 Nov, 2020
Krutika Parasar Raulkar published COVID-19: Inside the Global Epicenter: Personal Accounts from NYC Frontline Healthcare Providers. It shares the experiences of Krutika and colleagues in combating COVID-19 in heavily impacted New York City and is available on Amazon.
Nov, 2020
Lorenna Ellis and Cameron Lee married in a two-part wedding over Zoom on July 4, with the first half in the Boise area and the second half in Orange County, Calif. In attendance/members of the wedding party were David Atkinson '08; Alberto Castellón; Kara Kamikawa DeBaun; Marquita Ellis '12, '14 ScM; Julia Kim Ho '12; Janice Kim; Holleigh Bergstrom Oliveira '14, '16 MAT; Christina Tang; and Jihoon Yoon '13 MD. Cameron and Lorenna met through the Brown student group College Hill for Christ, dated briefly, and were next door neighbors in Young Orchard their senior year. They stayed in touch over the years and finally dated again following their eight-year class reunion. At their 10-year class reunion they got engaged at Prospect Park. Cameron is working at a family medicine clinic and Lorenna continues directing business systems for a Christian nonprofit. She will serve on the Alumni Board this year to help the class of '09 build connections that support Brown and each other during these challenging times. They will be living in Los Angeles and look forward to a lifetime of growing and serving others together.
Jan, 2020
Word of Mouth
There are no recipes at King, in Manhattan's SoHo. "Everything is verbal in the kitchen," says Clare de Boer '12.
Read More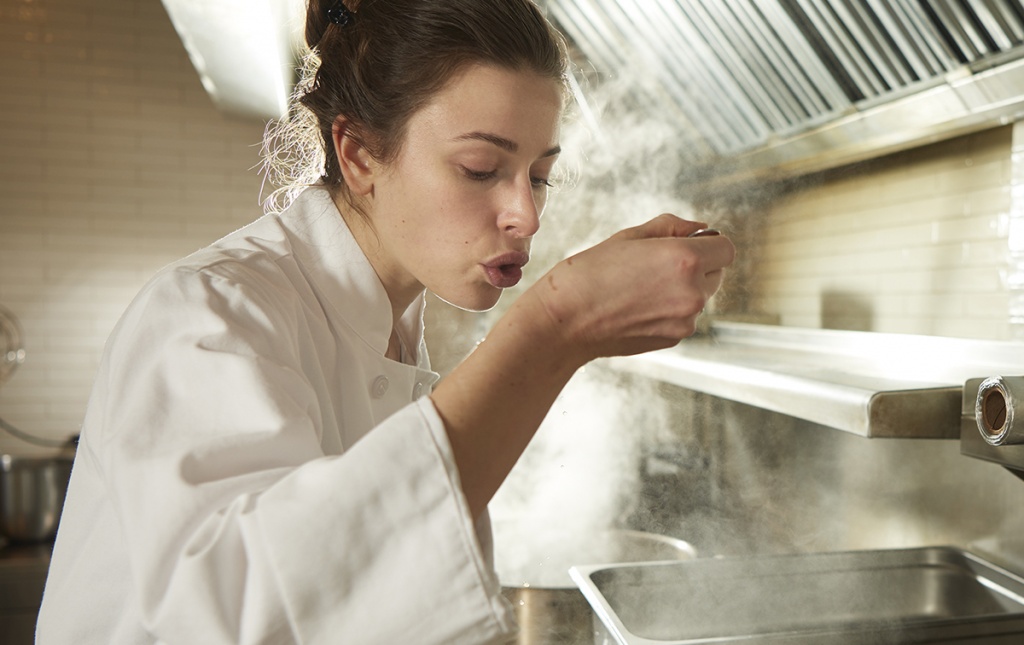 Jan, 2020
How Open is "Open"?
First-gen college students still encounter socioeconomic walls.
Read More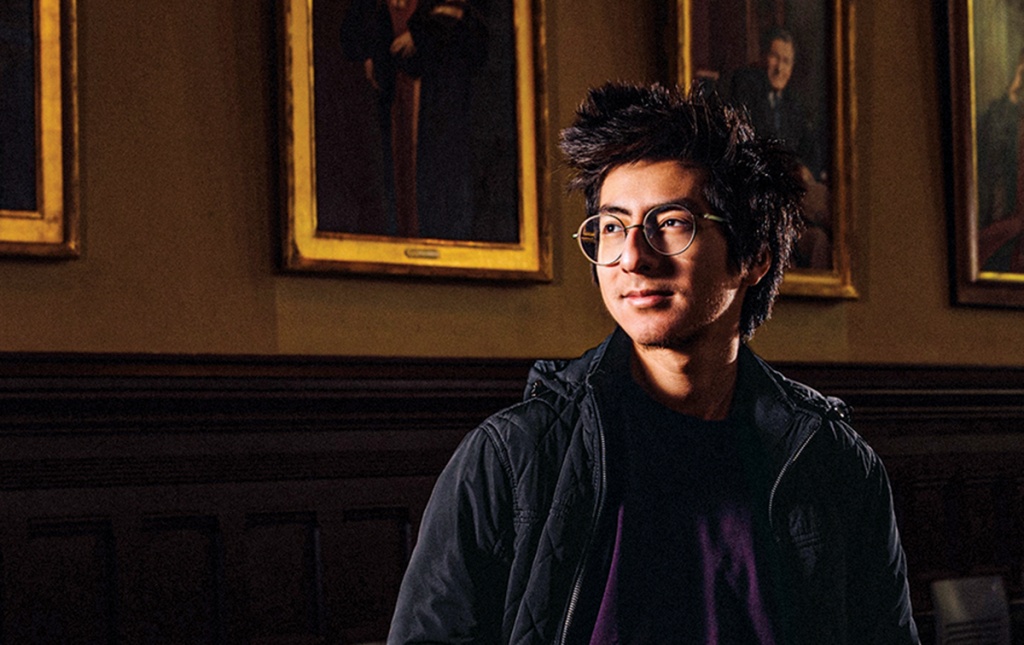 Nov, 2019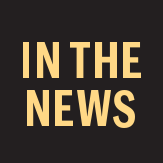 BBC Sports reported that Robert T. Farnham '12 has been added to the Belfast Giants of Northern Ireland ice hockey roster for the 2019/2020 season. A power forward, he joins the Giants from the AHL's Springfield Thunderbirds having previously played in the NHL for the New Jersey Devils, Pittsburgh Penguins, and Montreal Canadiens.
Nov, 2019
Kevin Koopman and his wife, Devin, celebrated the April 3 birth of their son, Ky Benaldo Koopman. He joins the family with their daughter, Lael.

Sep, 2019
Abby Colella married Dan Davidson '11 and the following people were in attendance: father of the bride, Jay Colella '79; man of honor, James Anglin Flynn '11; aunt of the bride, Kim Colella DeMagistris '81; Matthew Aks '11; Michael Bleicher '11; Skylar Fox '15; Jenny Gorelick '14; Natan Last '12; Kelly Mallahan '11; Jessie Medofer '13; Kate Monks '13; Meredith Mosbacher '11; Luke Rohde '11; Sam Schmerler '11; Christiana Stephenson '11; Adam Wyron '13; and Leandro Zaneti '12.
Jul, 2019
World Class
Rugby referee Emily Hsieh '12 aims for the Olympics
Read More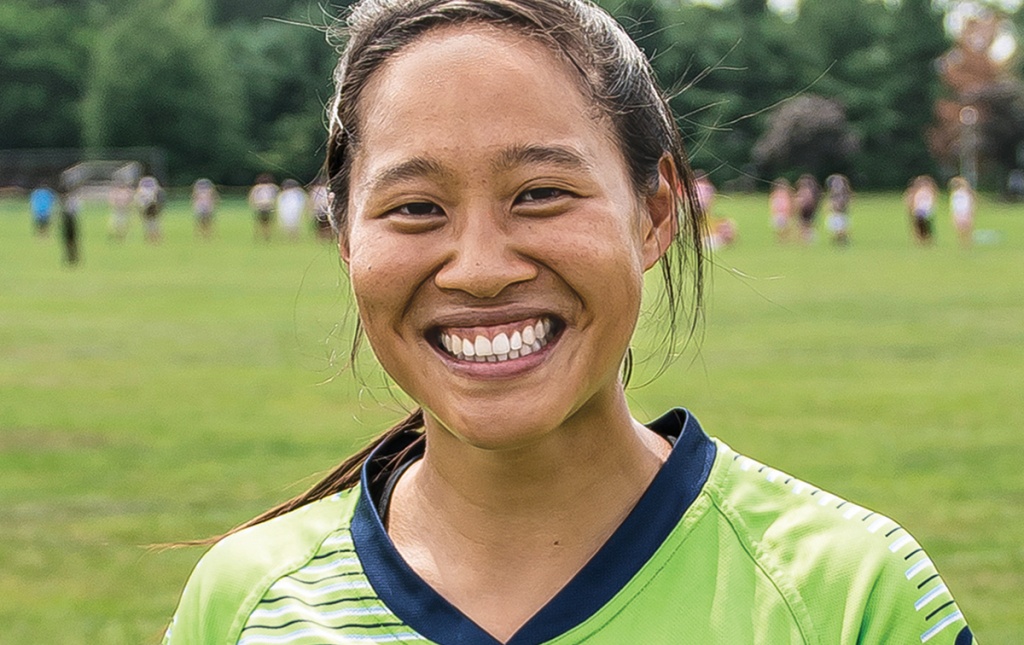 May, 2019
Mikalei Gordon married Blair Alexander Simon on Sept. 30, at Villa Woodbine in Coconut Grove, Fla. The couple met in medical school and are currently in residency at Northwestern University Hospital in Chicago. The bridal party included maid of honor Shanelle Gordon '14, bridesmaid Siffat Hingorani, Bi Yu Li, and groomsman Christian Talavera.
May, 2019
Cardio Blast
What started as campus fun is now a thriving business
Read More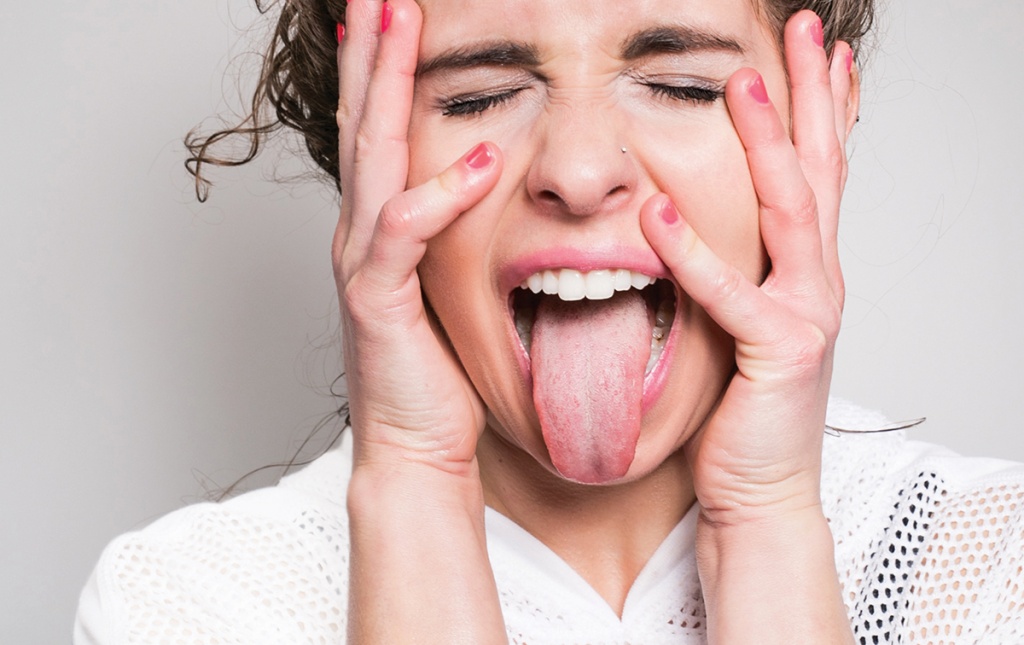 Mar, 2019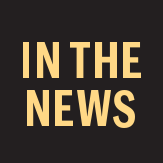 The 2019 Forbes 30 Under 30 featuring the brightest young entrepreneurs, innovators, and game changers of the year in 20 different industries included: Claire DeBoer '12, partner of New York City's King Restaurant; Trang Duong '18, cofounder of Penta; Amelia Friedman '14, cofounder of Hatch Apps; Dakota Gruener '11, executive director of ID2020; Ross Harrow '11, cofounder of Flour Shop; Jessica Liu '13, engineering manager at Figma; Melanie Masarin '12, head of retail and offline experiences at Glossier; Alex Morse '11, mayor of Holyoke, Mass.; Viet Nguyen '17, cofounder of EdMobilizer; and Alexander Salter '12, an MD-PhD candidate at the Fred Hutchinson Cancer Research Center, who is studying T-cells.
Mar, 2019
Almaz Dessie '11 MD married Michael Moffat on Oct. 7 at the Belle Isle Boat House in Detroit, Mich. Their friend Kira Neel '05,'19 MD officiated the ceremony. Almaz is an assistant professor of emergency medicine and pediatrics at Columbia University Medical Center in New York and practices as a pediatric emergency doctor at New York-Presbyterian Morgan Stanley Children's Hospital. Michael is also a physician, practicing as a pediatric hospitalist at NYU Langone Hospital in Brooklyn. The couple met in 2012 during their pediatrics residency at the University of California, San Francisco Benioff Children's Hospital in Oakland. They have a mutual love of music, global health, and travel. The wedding was a four-day celebration of love, community, and blessings. They honored their Ethiopian and Jewish traditions and surprised their guests with a reunion performance by their band from their residency days in California (Almaz sings lead and Mike plays guitar). Members of Almaz's former dance company at Brown, New Works/World Traditions, also surprised them with a West African dance performance at the reception. In attendance were Senior Lecturer in Theatre Arts and Performance Studies Michelle Bach-Coulibaly; Elizabeth Anto '06, '11 MD; Tarik Asmerom '05; Praveen Basaviah '05; Nora Blackall '08; Alykhan Boolani '06; Mark Brown II '09; Jalle Dafa; Vanessa Danziger '11; Sheila Desai '05; Sybil Dessie '04, '08 MD; Chris Erway '06 AM, '11 PhD; Sushil Jacob '05; Jazzmen Johnson'15 AM; Jori Ketten '02; Kira Neel '05, '19 MD; Meghan O'Brien '06; Ethan Philbrick '08; Micah Salkind '06, '10 AM,'16 PhD; Sophie Shackleton '09; Daniel Sobol '09; Matthew Soursourian '08; Ida Specker '09; Alexx Temeña '16; Nicole Thompson '08; Monica Tilly '11 MD; Jessica Vosburgh; Chantel Whittle '12; Kenya Wright '15; Ali John Zarrabi '06, '12 MD; and Leonora Zoninsein '08.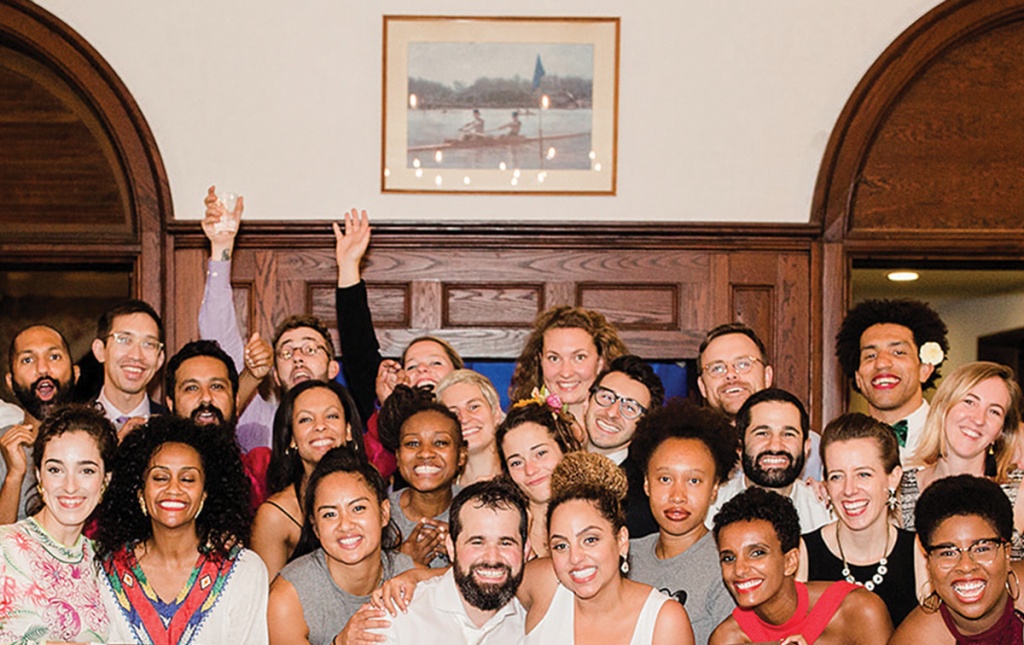 Jan, 2019
Dream On
Casper transforms the mattress industry
Read More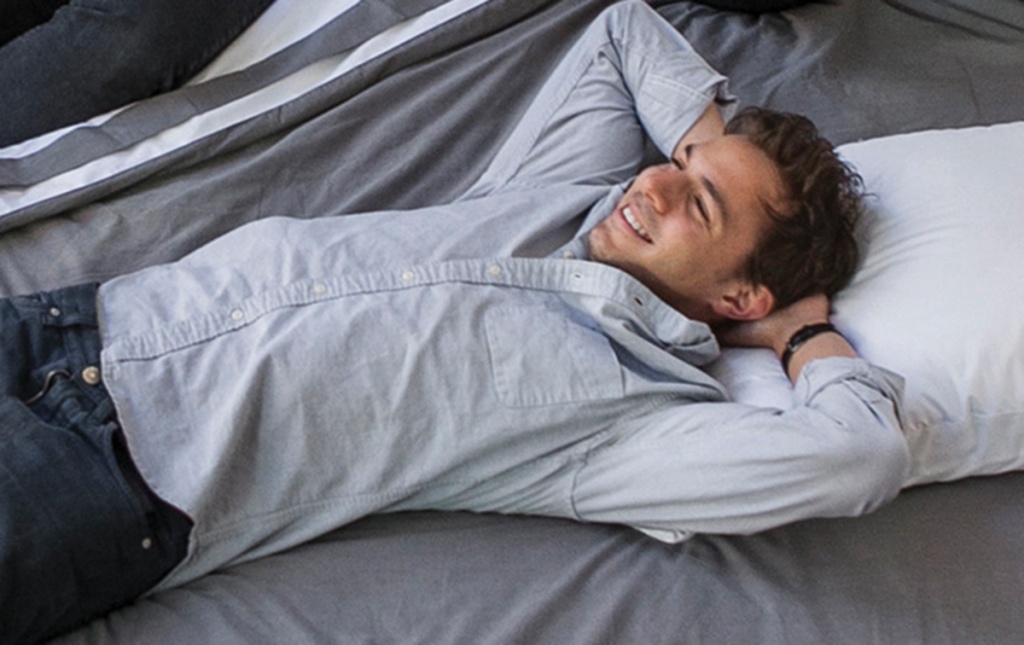 Nov, 2018
"You Belong"
Making Brown more inclusive for low-and middle-income students
Read More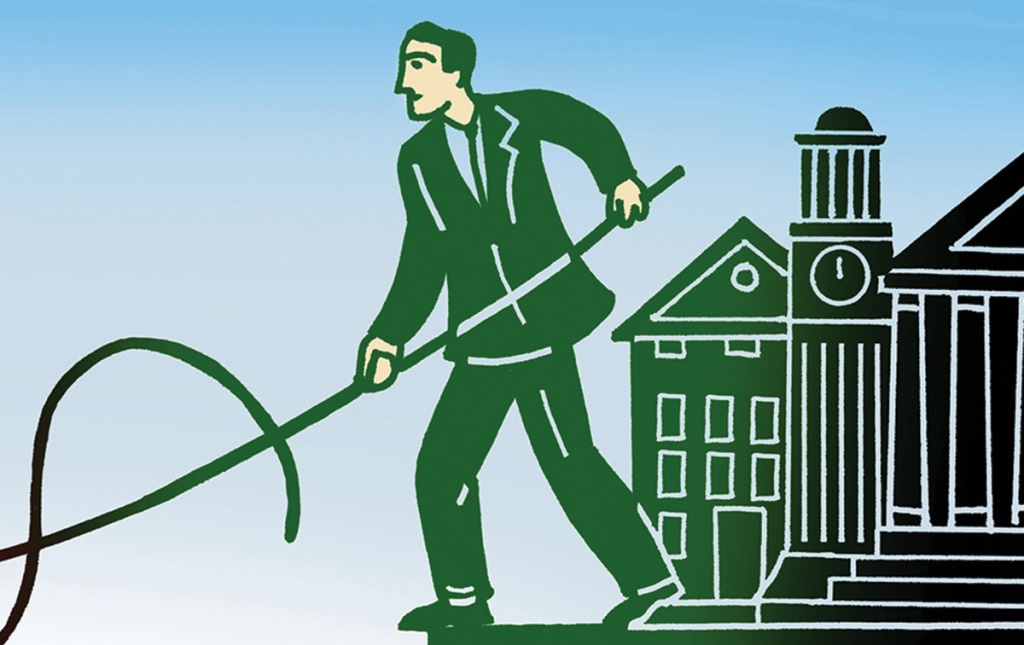 Nov, 2018
Gabriel Wingfield '12 and wife Megan welcomed their newborn son, Oliver Silas Chun-Gwan, in July. Oliver joins older siblings Asa, Benjamin, and Serene. Gabriel writes: "In June I also had the honor of being ordained as a gospel minister in the Reformed Presbyterian Church of North America. Currently I am installed at Christ Reformed Presbyterian Church just over the river in East Providence."
Nov, 2018
Joy Chua-Schwartz '10 writes: "My husband, Corey Schwartz '11, and I got married in Big Sur, California, in June, with a spectacular showing of Brown alums. Our wedding was officiated by Graham Rogers '11, and among the wedding party were Cristina Botero '10, Anne Francois-Poncet '10, Jordana Fribourg '10, and Thea Jacinto Ugarte (RISD '10). Alumni in attendance included Alexis Anselin '10, Sam Arnow '13, Lena Gaviria '12, George George '10, Frannie Hannan '10, Isabelle Lubin '16, Max Lubin '12, Melanie Masarin '12, Cyrus Mojdehi '13, Isabella Morton '10, Isabel Lopez Polanco '10, Marie Poyet '10, Jillian Ressler '10, Mohammad Saigol '11, Danielle Sheridan '10, Adriana Urruela '10, and Sibel Yalman '10. It was a spectacular day and we couldn't be more grateful to Brown for being the place where we met."
Nov, 2018
Wrap It Up
Our 12th annual holiday gift guide.
Read More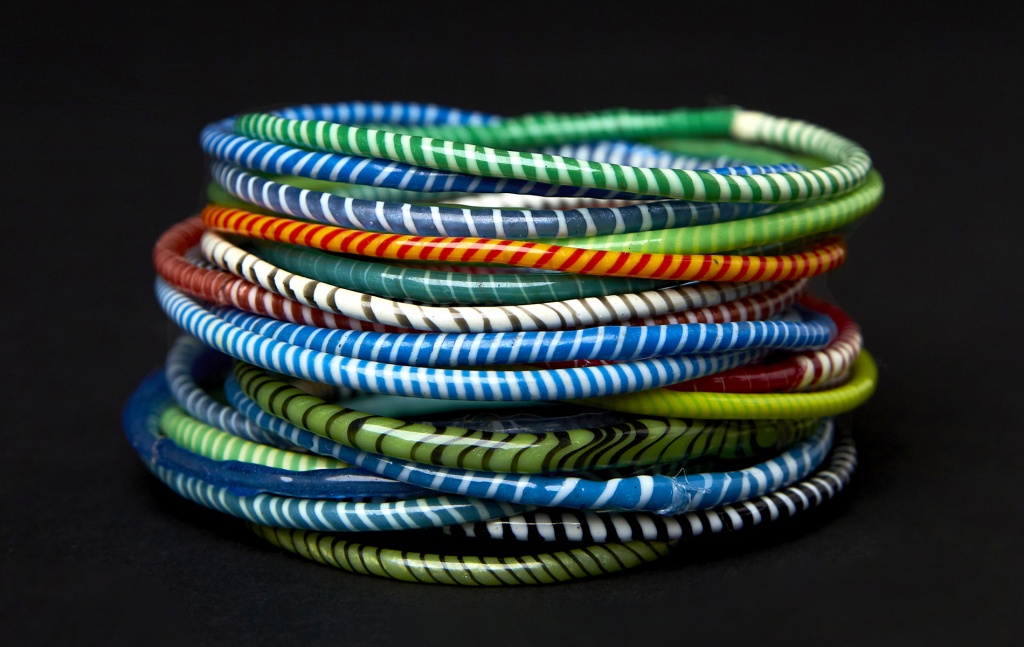 Sep, 2018
Lauren Waterbury and Landon Turley '12 were married on Apr. 28.
Sep, 2018
Mary O'Neill Hyde '13 AM (see Gloria Markoff Winston '48).
Sep, 2018
Samantha Horneff wrote the lyrics and co- wrote the book for the new off-Broadway musical Single Rider, in which three Amish girls discover the outside world and themselves at a Pennsylvania amusement park on the first day of their year of Rumspringa. It had its premiere from May 11 to June 17 at the Players Theatre.
Sep, 2018
Scott Phillips '11 and Brittany Katz '12, '16 MD announce the May 7 birth of their son Jayce Eli Katz Phillips.
Sep, 2018
Class copresident Gloria Markoff Winston reports: "The Pembroke class of 1948 is still basking in the glow of our 70th reunion. Despite the fact that only a few of us could attend, it was an opportunity for many more to reconnect. Class officers Barbara Oberhard Epstein, Betty Montali McKenzie, and I spent countless hours on the phone calling classmates prior to reunion weekend. Unfortunately, many could not physically make the trip, but the phone conversations provided each of them with the opportunity to be connected in spirit. In addition to the wonderful phone calls, we sent classmates a letter requesting that they send back news about their lives, which we all enjoyed reading. Those in attendance were Ginnie Callas, Barbara Kent Elliott, Jean Roberston Finn, and me. A highlight of the weekend was that we enjoyed the company of one of our former Helena Hope Gammel Pembroke 1948 Scholarship recipients, Mary O'Neill Hyde '12, '13 AM. Mary came from her home in Massachusetts to join us for lunch. Mary is an Irish immigrant, who after having four children, attended Brown as a returning undergraduate (RUE) student. She served as a RUE counselor and mentor while at Brown. She completed her baccalaureate degree in history and went on to earn a master's in comparative political studies. The weekend was jam-packed with events, lectures, concerts, and dinners at the Hope Club, all culminating in the procession through the Van Wickle Gates and down College Hill. I was the class marshal. Thousands of degree candidates, faculty, and honorees lined either side of the street. People whistled and cheered and applauded, and the band played as alumni passed through the crowd, with our class very near the front."
Jul, 2018
Lissette Jimenez and Peter Wilmot '12 were married on Mar. 24 in Berkeley, Calif. Peter and Lissette were given away by family members who are also Brown alums; Thomas Wilmot '77 (Peter's dad) and Aaron Jimenez '09 (Lissette's brother).
Jul, 2018
Gabriela Lester-Coll and Jason Hardy were married in Rincon, Puerto Rico, in January.

Apr, 2018
Lily Gildor and Seamus Kirst launched their podcast, Mental Health Hangouts, which features interviews with young people about mental illness, mental health treatment, addiction, and related issues. Guests have included Gabe Gonzalez, Deepali Gupta '12, Jack Sullivan, and Sam Levison '14. The podcast is available on iTunes and at www.mentalhealthhangouts.com.
Apr, 2018
Mary Raho Julian writes: "The Brown Bear was well represented at the wedding of our daughter, Sarah J. Julian '12, to Keith Duffy '12. Not only were there many of their classmates at the event, but the classes of 2016 and 2020 also had representation with our sons, Peter Julian '16 and Chris Julian '20, and our good friend Heather Cady '86. The bear showed up on Sarah and Keith's cake topper, their monogram, their signature drink (el Osso), and in some of their floral décor. It was great seeing so many fellow Brunonians in celebration. Ever True!"
Apr, 2018
In Flight
Ultimate Frisbee veteran Hana Kawai '12, who plays for the Seattle Riot, an elite team in her hometown, has built her post-college life around the sport.
Read More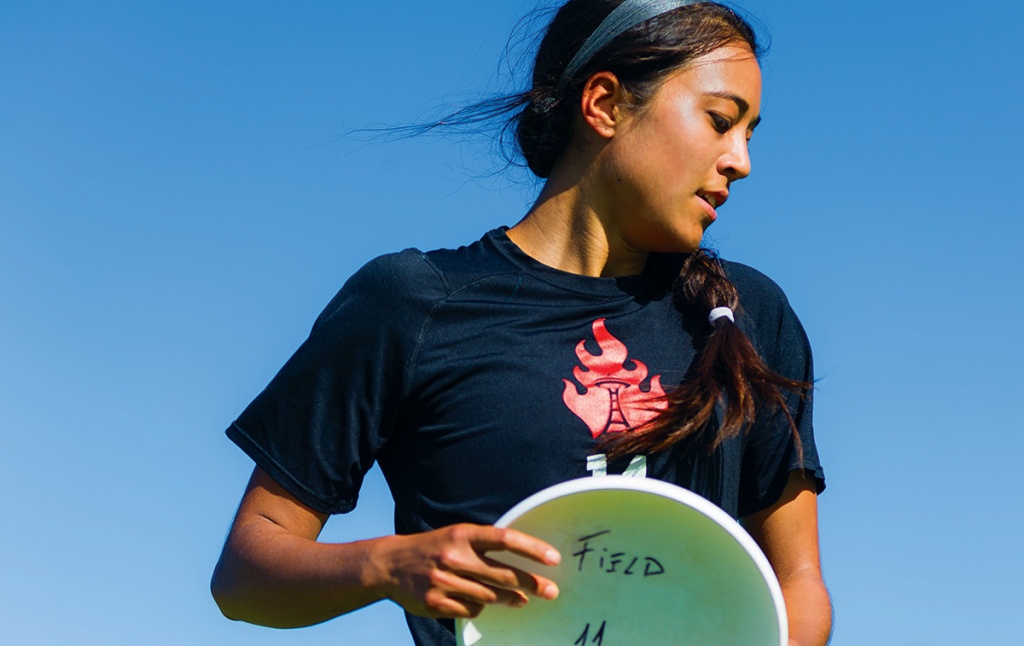 Jan, 2018
Annalise Van Meurs '18 MD and Melissa Warstadt '12 announce their Oct. 7 wedding at Roger Williams Park Botanical Center in Providence, R.I. The two brides met in 2011 as members of the coed Zeta Delta Xi fraternity. Both are fourth-year medical students (Melissa at Boston Univ.). The wedding party included Alex Warstadt '15 and Maddy Jennewein. Melissa's stepmother is Denise Wydra '90 AM, and Rebecca Pronsky '02 is her cousin. Also present at the wedding were many friends and family from Zeta and the Warren Alpert Medical School, including Lyndsey Barnes '11; David Bercovici '05,'10 MD; Lauren Bilsky; Ora Boncore '12; Joey Burnett '12, '19 PhD; Tony Cabral '97; Kim Chipetine '12; Jay Danver '12; Michael Dixon '12, '16 AM; Eduardo Garza '12, '18 MD; Sidonie Devarenne '16; Sarah Dominguez '19 MD; Natalie Hall '18 MD; Rebecca Himmelwright '18 MD; Artie Hintermeister '05; Araceli Hintermeister '12; Jennifer Ju '12; Matt Kowalski '13, '14 AM; Cathy Mardula '12; Vincent Moita; Lucas Morduchowicz; Jen Nykiel '10, '14 MD; Daniella Prince '12; Jamilya Ramos-Chapman '11; Ilya Raskin; Aaron Shapiro '18 MD; Ophelia Vidal '12; and Diego Wedgwood '11.
Jan, 2018
Irene Villanueva Nemesio married Brian Norville on Oct. 7 in Alexandria, Va.
Jan, 2018
Jane de Winter announces the Aug. 7 wedding of her daughter, Marguerite McCray Joutz '15, to Manas Gautam '12 in New York City. She writes: "They are living in the city, where Manas is an investor at Morgan Stanley, and Marguerite began working as the confidential assistant to the New York Times editorial board editor. They are very happy, and Marguerite's three brothers are pleased to welcome a fourth brother."
Jul, 2015
Music Like Movies
The cinematic grooves of Sasha Spielberg '12
Read More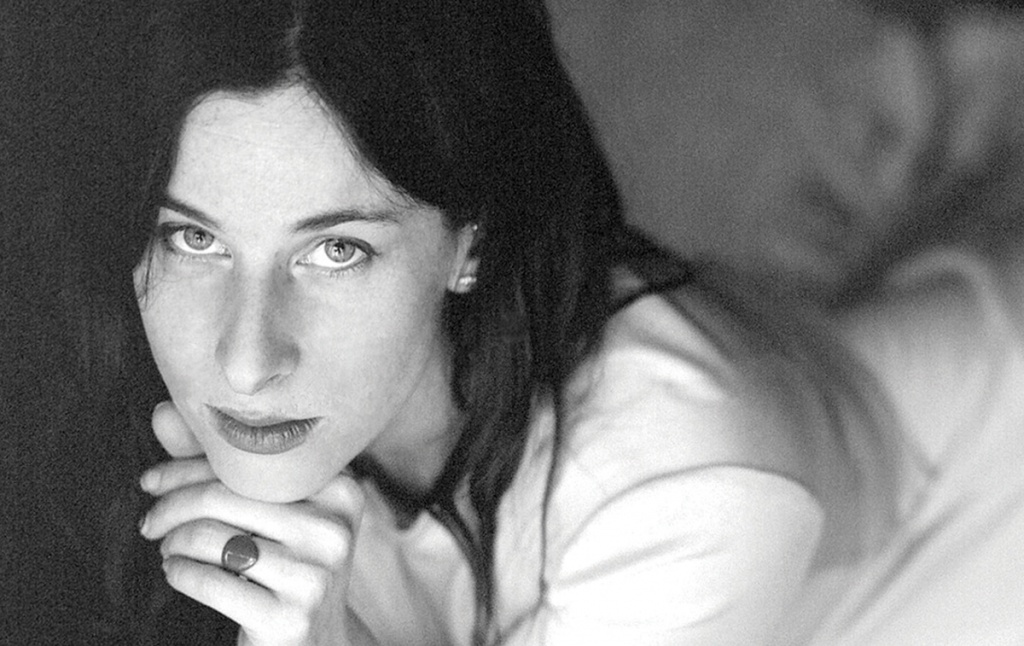 From the November/December 2017 issue
Priya Parrotta writes: "My first book, The Politics of Coexistence in the Atlantic World, was published by Cambridge Scholars Publishing. The book describes how, through both intellectual and creative efforts, the people of the Greater Caribbean have been able to decipher the complexities of diversity and injustice and develop innovative approaches to bridging formidable divides. The Politics of Coexistence in the Atlantic World is available on the publisher's website."
From the September/October 2017 issue
Susan Scavone was appointed as the youngest member to the board of directors of Central Park Track Club, one of the oldest and largest running clubs in New York City.
From the July/August 2017 issue
Aileen Daniels married Matthew Weese at St. Luke's Roman Catholic Church in Ho-Ho-Kus, N.J., on Dec. 17, with a reception at The Tides Estate in North Haledon, N.J. Aileen was a two-year captain of the basketball team at Brown. Among the former teammates and current alums present were Sthefany Alviar, Sophie Beutel '14, Lauren Clarke '14, Jean-Herbert Harris, Christina Johnson '10, Jordin Juker '14, Nate Lovett, Jacqueline Schoninger '14, Hannah Passafuime '12, Adam Persinger '12, Maggie Smith '14, and Carly Wellington '14.
Brent Lunghino (see Scott Armstrong '86).
From the May/June 2017 issue
Yuri Tomikawa writes: "I founded my start-up, Zencare.co , a website that helps people find their ideal therapist. We've been featured in a number of articles including Brown Medicine and the Brown Daily Herald."
From the March/April 2017 issue
Julianne Bishop and Harry Zolnierczyk '11 were married in Boston on June 25. They met eight years ago while attending Brown and started dating shortly thereafter. David Brownschidle '11 was the best man, and the groomsmen from Brown included Robert Farnham, Tyler Fernandez '11, Jack Maclellan, Sean McMonagle '10, and Jeremy Russell '11. Gianna Spinelli was the maid of honor, and the bridesmaids from Brown included Christine Masini and Kaela McGilloway. Also in attendance were: Stephanie Albert '10, Colin Aldridge '10, John Anderson III '11, Kate Ashforth '08, Robert Aziz '11, Nancy Baker, Caitlin Brisson, Parker Brown, Jeffrey Buvinow '13, Leanne Catalano, Jennifer Cedorchuk '10, Michael Clemente, Richard Crowley '13, Natalie Cummins, Malaika Drebin '14, Steven Gruber '10, Stacey Gugliotta '07, Isabel Harvey, Garnet Hathaway '14, Laurielle Hofer, Sean Hurley '08, Julia Keller, Eliza Marshall, Spencer McAndrews, Lindsay Minges '13, Meghan O'Donnell '15, Jordan Pietrus '10, Margaret Polanin, Christopher Poli '13, Tyler Ponticelli '13, Dennis Robertson, Tara Rooke '13, Daniel Rosen '10, Carly Ruiz, Jeff Ryan '13, Robert Schlesinger, Meredith Sibley, Jaclyn Small '11, Jarred Smith, Trevor Smyth '13, Shannon Stacey '11, Devin Timberlake '10, Scott Van der Linden '10, Aaron Volpatti '10, Brendan Whittet '94, Michael Wolff '13.
From the November/December 2016 issue
Jen Kovnats Harrington (see Ellen Wernecke '06).
Corinne Nichole Larsen's boyfriend of seven years, Brandon Michael Scully, proposed to her in Jacksonville, Fla., on Sept. 3. They have not yet set a date for the wedding, but are planning to marry in Florida. She writes: "We would like to thank our friends and family for their love and support. We're excited about the journey ahead of us!"
From the September/October 2016 issue
Leland Lazarus started the Dream Scholarship three years ago. He writes: "The DS sends disadvantaged college students from Latin America to the United States to learn English. I began the program while on a Fulbright in Panama, and it is mostly funded by donations from my classmates."
Jenni Reilly and Derek Vance (see Kevin Hui '07).
From the January/February 2016 issue
Kevin Koopman and his wife, Devin, celebrated the Oct. 8 birth of their daughter, Lael Joli Koopman.
Vihang Mehta (see David Pacheco '07).
From the November/December 2015 issue
Cathy Mardula married Jen Nykiel '10 '14 MD on July 11 at Promontory Point in Chicago. The wedding party included Maggie Geoga, Joe Heymann '11 '12 MAT, Maddy Jennewein '14, and Karin Sanders. Several other friends from Brown also attended, including many fellow members of Zeta Delta Xi, the fraternity where they first met. Jen and Cathy are currently living in Chicago pursuing their respective passions in medicine and old books.

Priya Parrotta writes: "I was invited to attend last month's Emerging Leaders Multi-Faith Climate Convergence in Rome, Italy. One hundred climate activists from more than 40 countries were present, and together we marched to the Vatican to thank the Pope for the statements he made in his recent encyclical. We also spent several days discussing the various dimensions of this multifaceted challenge, and we formed close bonds that will make a world of difference to us as we continue to promote environmental consciousness within our diverse networks. We hope very much to continue these collaborations in the coming months. Please stay tuned for our updates!"
From the September/October 2015 issue
Jordan Mainzer (see Beth Shadur '75).

Gabrielle Makari (see George Makari '82).
From the May/June 2015 issue
Araceli Mendez married Arthur Hintermeister '05 in Laredo, Tex., on Jan. 17, six years after they met on College Hill. The wedding party included friends Marc Bastien '06, Eduardo Garza '17 MD, Oliver Torres '13, and Ashlie Williams. The couple celebrated with members of the coed fraternity Zeta Delta Xi and many alumni, including Lyndsey Barnes '11, Lauren Bilsky '14, Joey Burnett, Antonio Cabral '97, Blanche Case '06, Kim Chipetine, Jay Danver, Ian and Aprille Johnson Dembsky '99, Sabrina Ergun '14, Michael Dixon, Allison Dziuba, Caroline Flanagan '13, Mayrolin and Meyrolin Garcia '13, Paul Greenamyer '04, Aviad Haimi-Cohen '09, Chase Huneke '13, Muna Idriss '14, Maxine Jackson '05, Jeffrey Jones '68, Jennifer Ju, Danae Kapoulea '13, Julia Krol '01, William Louis '06, Catherine Mardula, Aida Manduley '11, Lucas Morduchowicz '14, Stefan Offermann, Daniel Oviedo '10, Lisa Palin '99, Daniella Prince, Jamilya Ramos-Chapman '11, Ilya Raskin '14, Jordan Saenz '14, Carl Takei '02, and G. Starr Vidal.

Andrew Singer (see Brian and Stephanie Harris Singer '04).
From the March/April 2015 issue
Jeremy Jacob (see Thomas Jacob '73).
From the January/February 2015 issue
Nathaniel Shapiro's off-Broadway play, The Erlkings, ran at the Beckett Theatre from Nov. 9 through Dec. 13. He writes: "The play follows Dylan Klebold and Eric Harris, the two boys who committed the Columbine High School shooting, by using their own writing to get inside their heads and learn about what caused their horrible actions."


From the November/December 2014 issue
Luke Landers (see Travis Holcombe '82).


From the July/August 2014 issue
Audrey Ellis Fox (see Emily Ellis Fox '05).
Josh Parker (see David Parker '69).
From the May/June 2014 issue
Audrey Ellis Fox '12 (see Emily Ellis Fox '05).
Helene Vincent (see Dorothy Blair Sage '51).


From the March/April 2014 issue
Caitlin Brisson (see Jo Hannafin '77).


From the January/February 2014 issue
Evelyn Ansel moved to Stockholm to do research at the Vasa Museum under the auspices of a Fulbright grant. She writes: "It's an incredible museum with a world-class staff, entirely devoted to one enormous ship that sank half an hour into its maiden voyage nearly four hundred years ago. The ship was raised virtually intact in 1961. After extensive conservation of the hull and its contents (some 40,000 objects found on board), the museum officially opened to the public in 1990. Since then, more than 25 million visitors have passed through the museum's doors to see the ship. I will be working closely with director of research Fred Hocker, for the next year, as I assist with writing the third volume of the major publication relating to the ship."


From the January/February 2013 issue
Bart Johnsen-Harris (see Mark Harris '70).
Jordan Mainzer (see Beth Shadur '75).


From the November/December 2012 issue
Yeein Jennifer Lee and Dongho Brian Shin (see Engagements & Weddings, Aaron Luryi '07).


From the September/October 2012 issue
Jared Lafer (see Hal Gadon '49).
Kate Sapirstein (see Tani Hofferman Sapirstein '78).